Small apartments are the hardest to renovate and redecorate, with the obvious lack of space being a constant hindrance. But innovative interior designer Liat Evron is adept at shaping compact homes and filling them with a beautiful array of colors and patterns. Her distinct and original style is all about blending the historic past of a structure and the many memories that it brings with a beautiful, breezy modern style. This elegant apartment located in the heart of central Tel Aviv epitomizes the beautiful marriage of old world charm and contemporary comfort. Part of a building that was built in 1933, the newly renovated apartment is an amalgamation of two separate apartment units.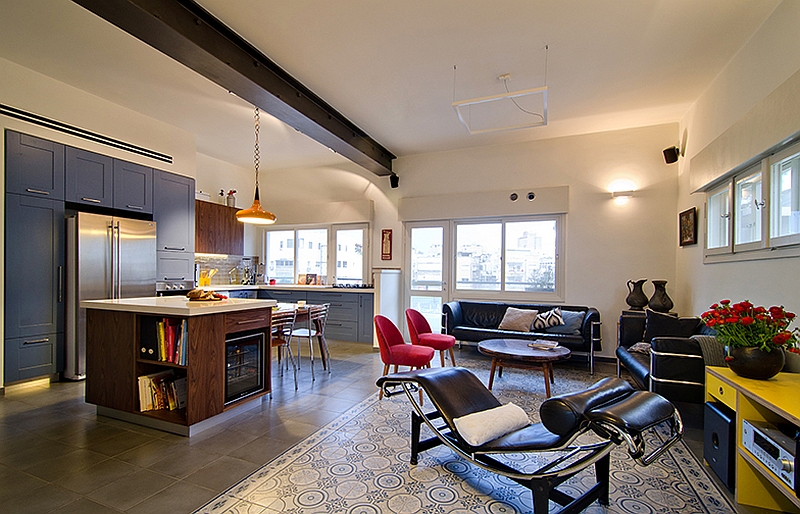 The lively patterns, bold colors and decor additions inside the compact apartment spread across just 87 square meters reflect the rich culture and heritage of the locality. Many of the furnishings were passed down to the owner from his grandfather, and the designer seamlessly incorporates them into the renovated home. A gorgeous painted rug made with porcelain tiles defines the compact living area, while the ergonomic kitchen steals the show with its innovative design. The living room entertainment unit and wall-mounted television niche were custom-crafted at the request of the designer.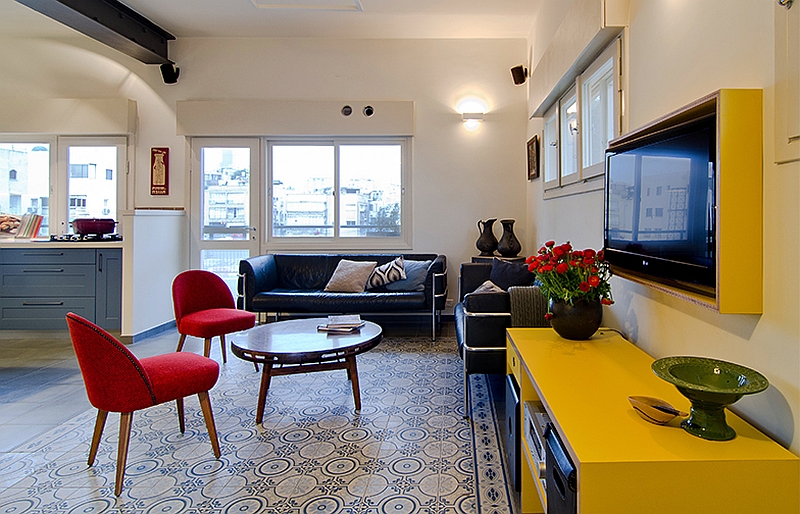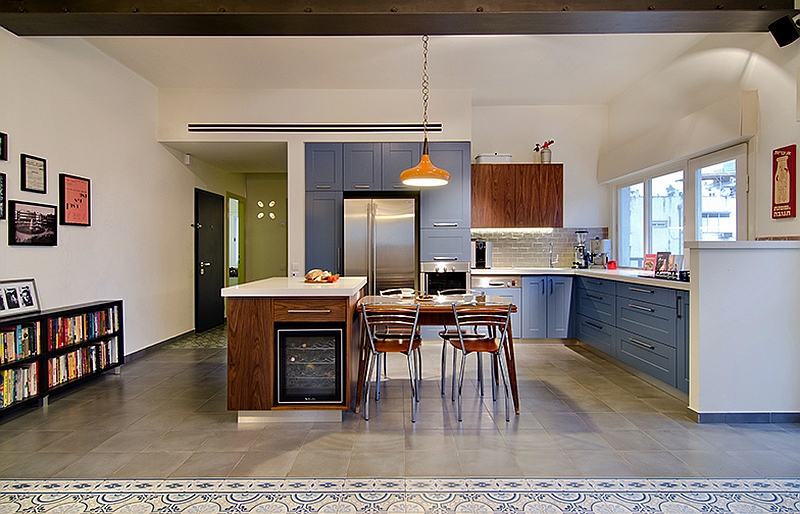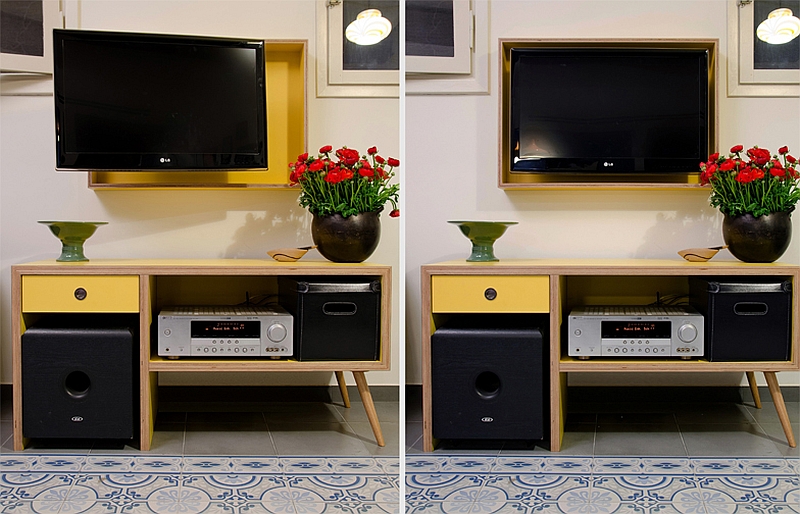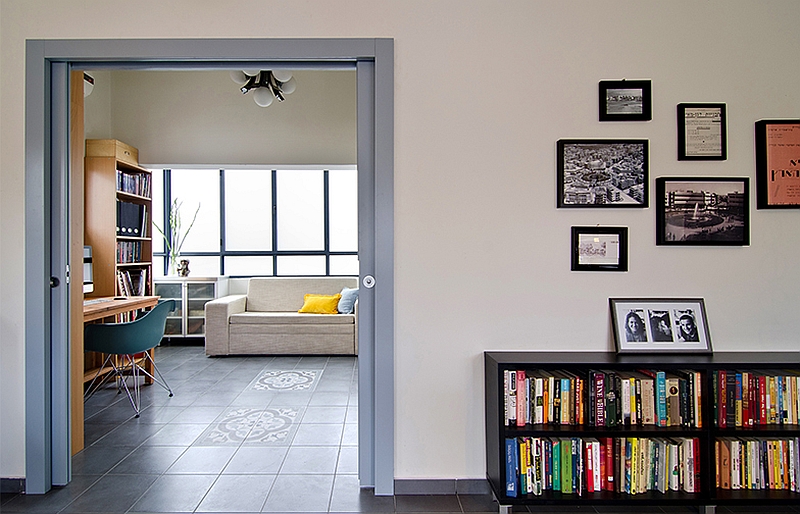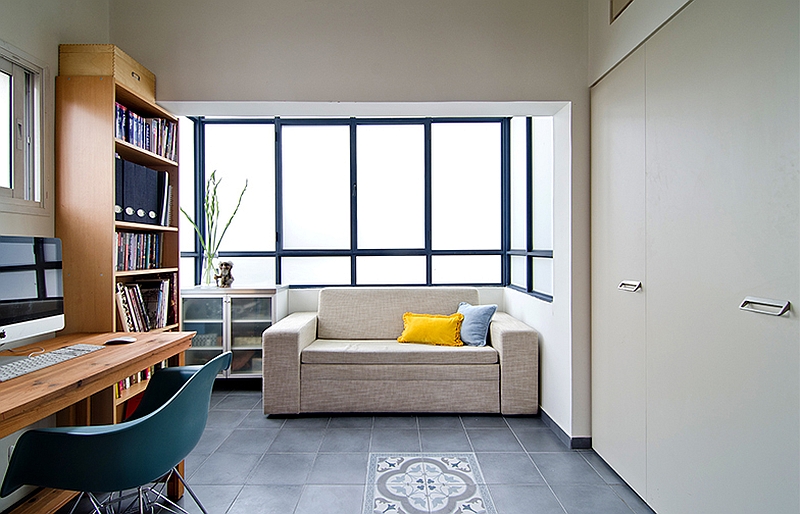 Sliding doors separate the small study and home office from the living room, where a Murphy sofa bed and smart storage save up on precious space. Bookshelves and antique additions enliven the hallway that leads to the nursery and the master bedroom. Serene hues are coupled with wallpaper that utilizes subtle geometric patterns to add visual contrast without creating visual clutter.
Refreshing, energetic and practical, the apartment reflects the authentic style of the designer at her brilliant best!