Presenting a perfect blend of serenity, opulence and minimalist elegance, this gorgeous glass house in Oakville, Ontario was crafted by architect Guido Costantino. Presenting a sleek, contemporary appeal from the outset, the house paints a beautiful picture as the dark exterior complements the extensive use of glass in a balanced and aesthetic fashion. While the street façade of the house keeps away any prying eyes, the backyard opens up to a lavish deck space, complete with an outdoor lounge and a refreshing pool right next to it. An extensive garden around the house presents the perfect backdrop for this minimal home that charms with a smart use of diverse textures.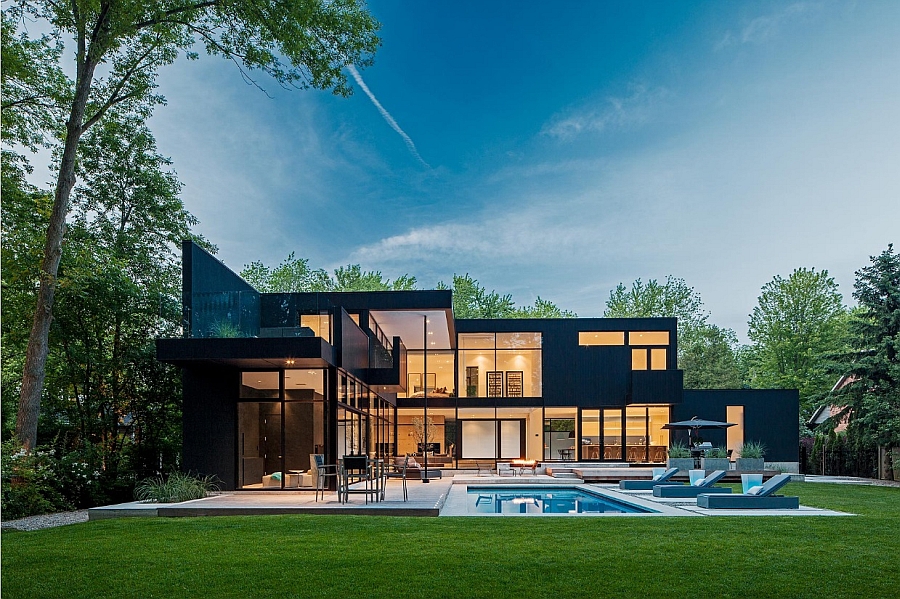 On the inside, the luxurious residence brings together wood, stone, concrete and glass to shape a spectacular retreat where form meets function. The decor is kept to a bare minimum, with iconic pieces such as the Eames Elliptical Table and the Womb Chair taking center stage. The clean and simple lines that define the home are also reflected in the decor choices, and colorful additions are kept to a bare minimum. A gorgeous dining area with an oversized pendant light and a kitchen with a long breakfast bar complete the lower level.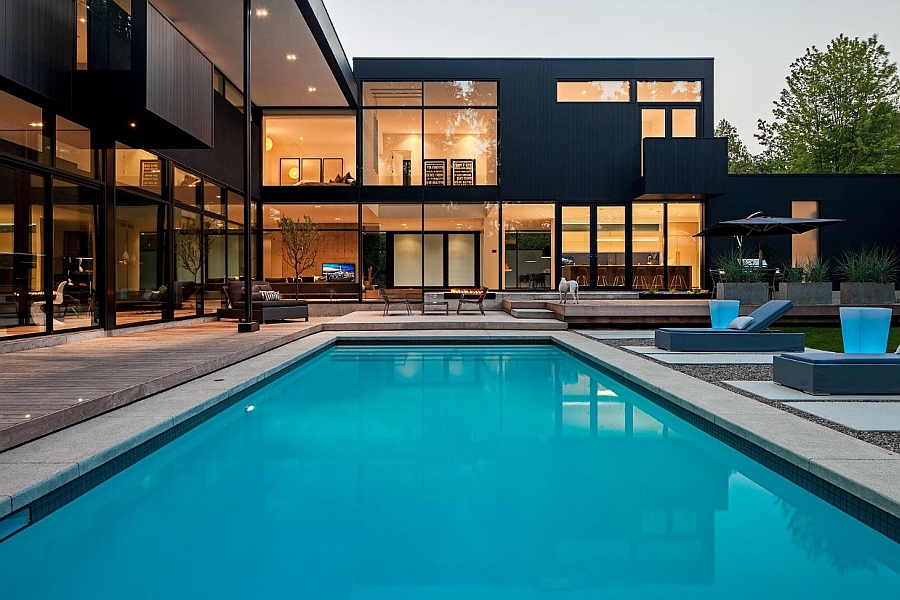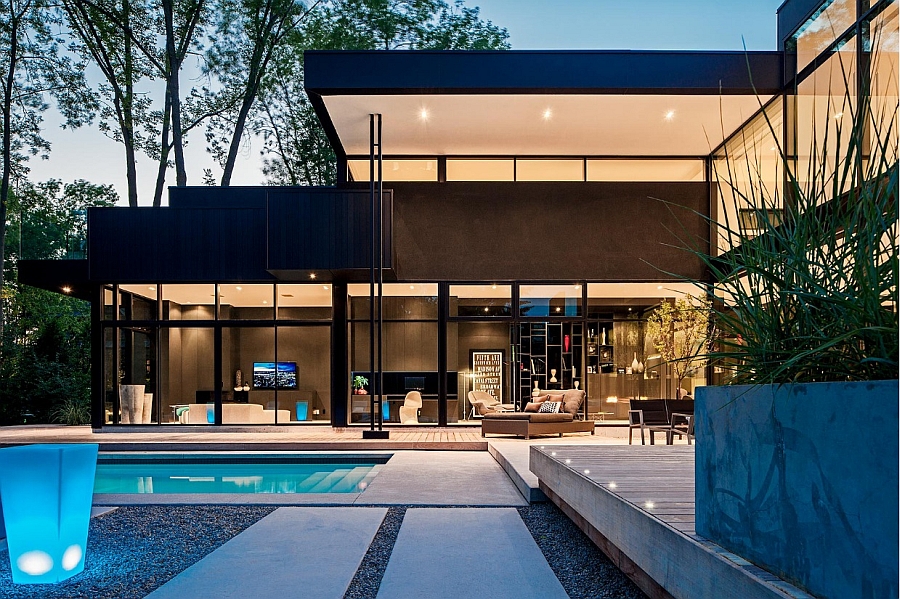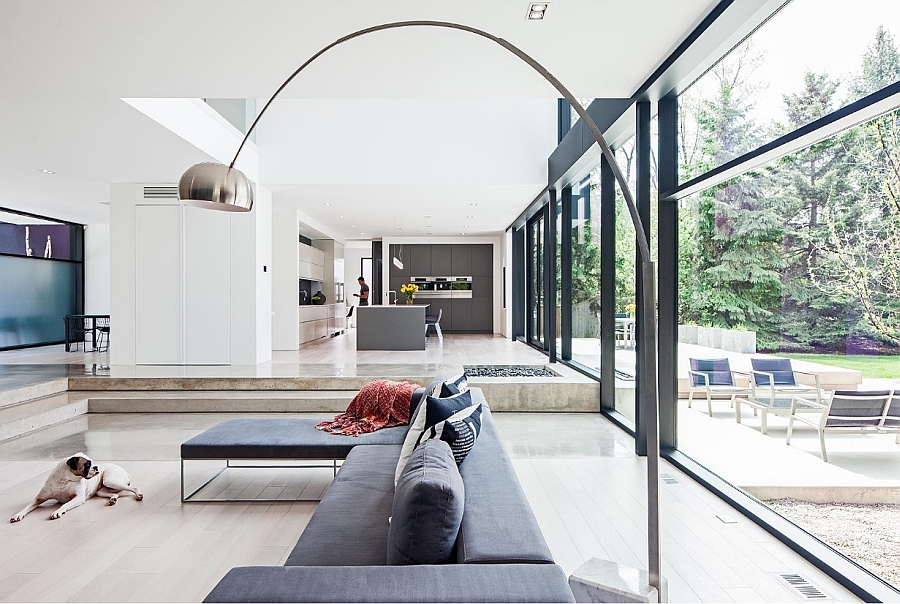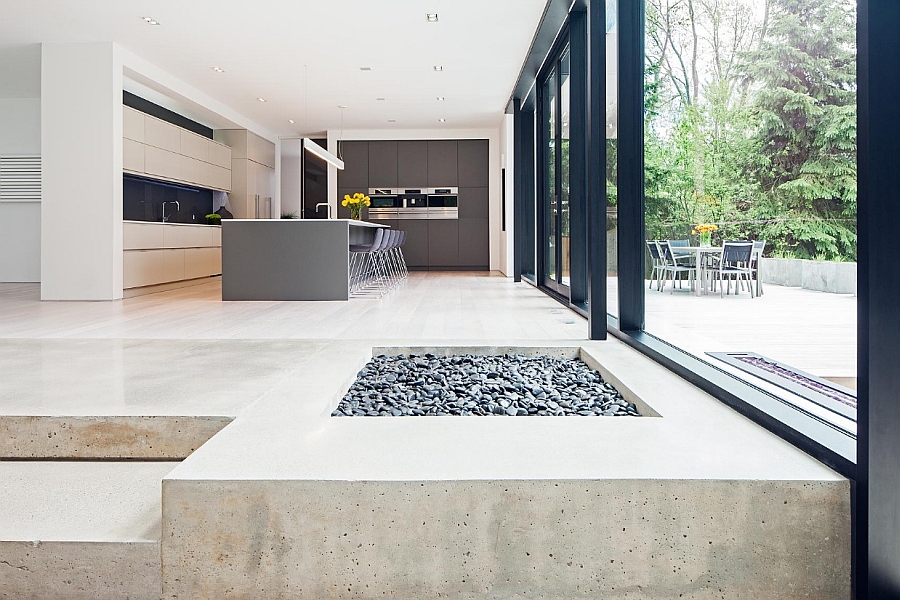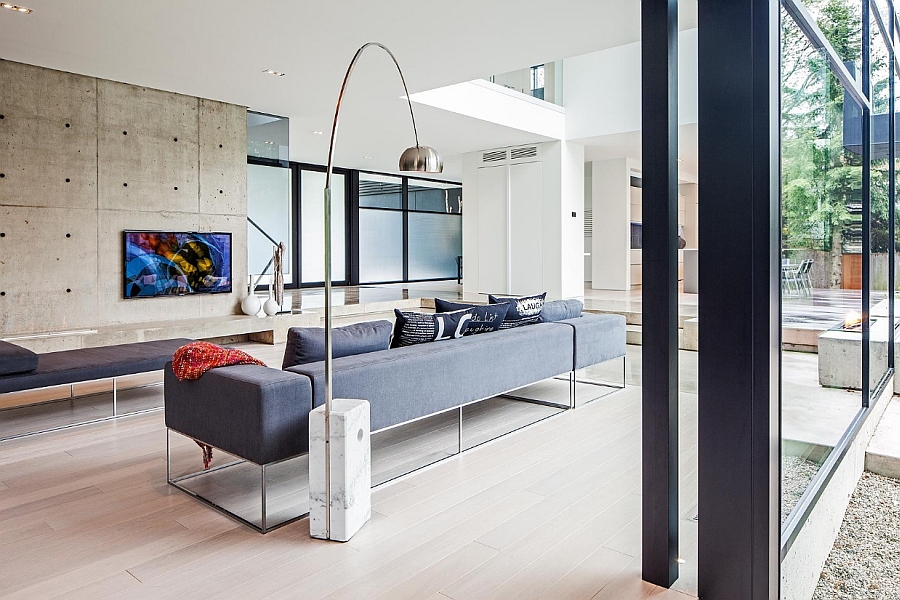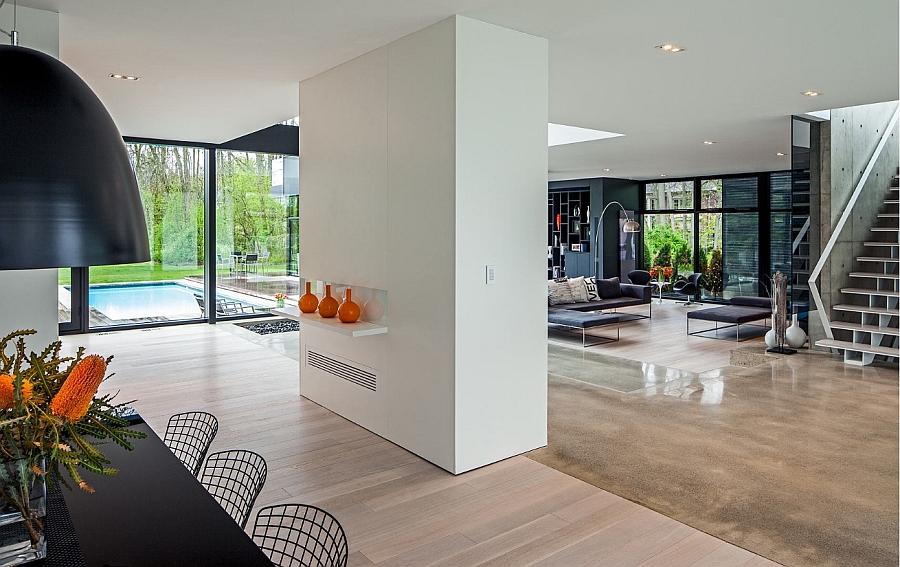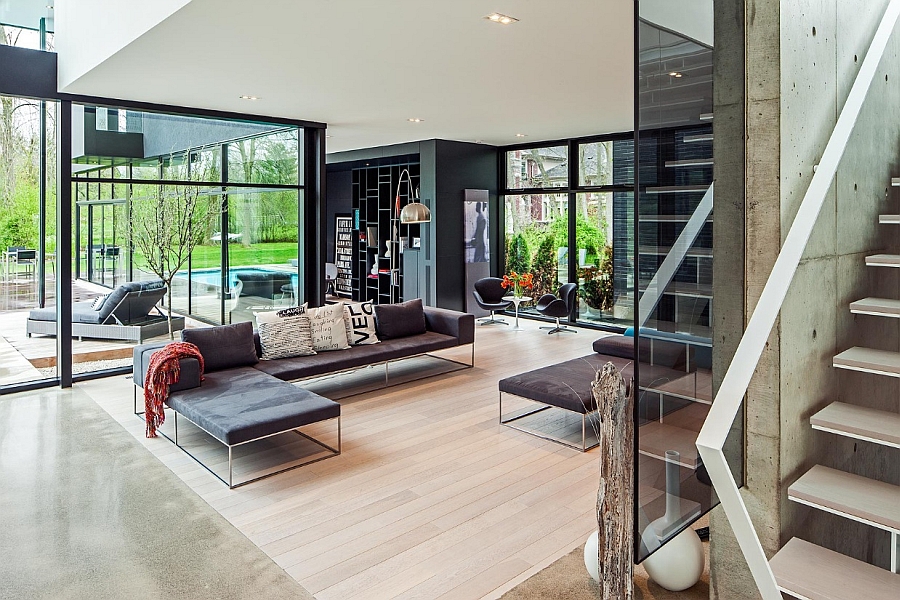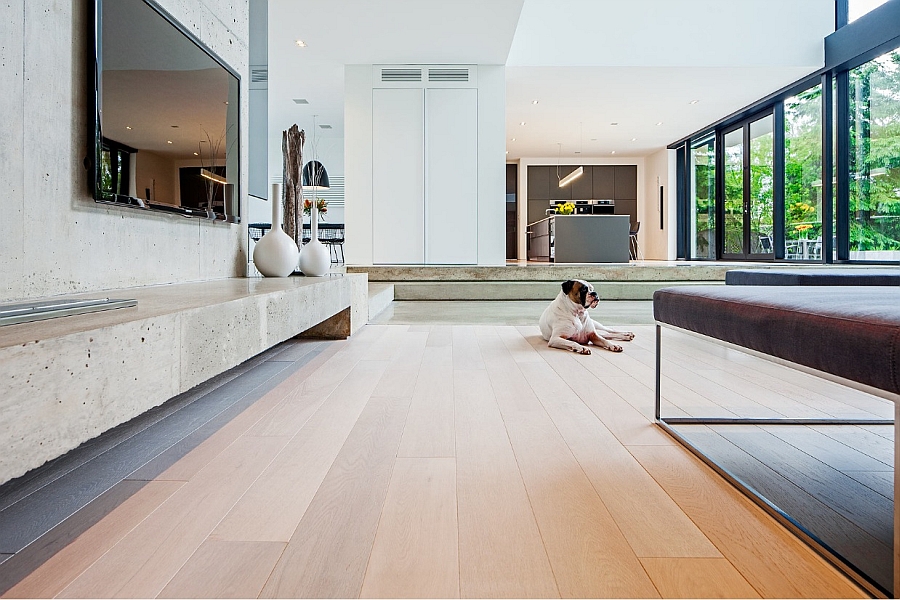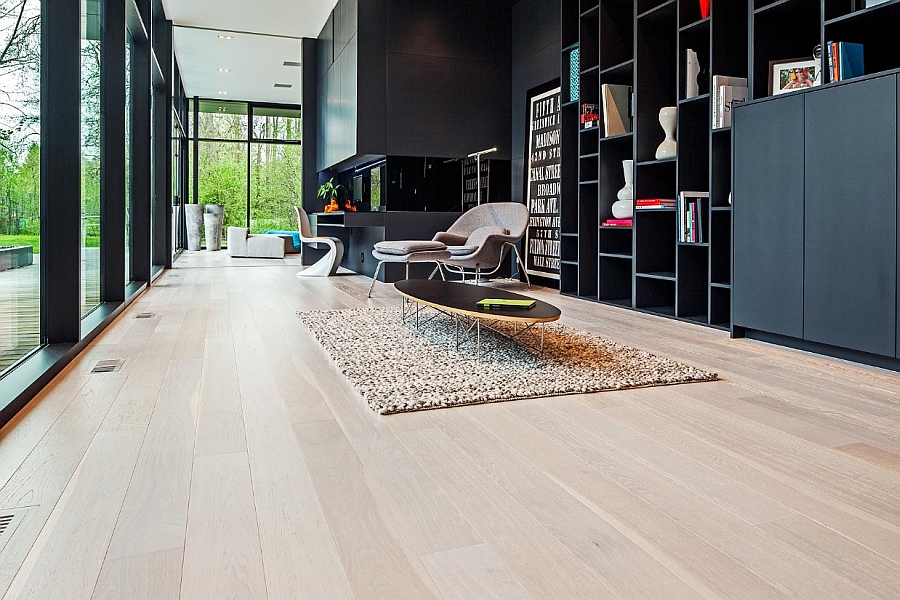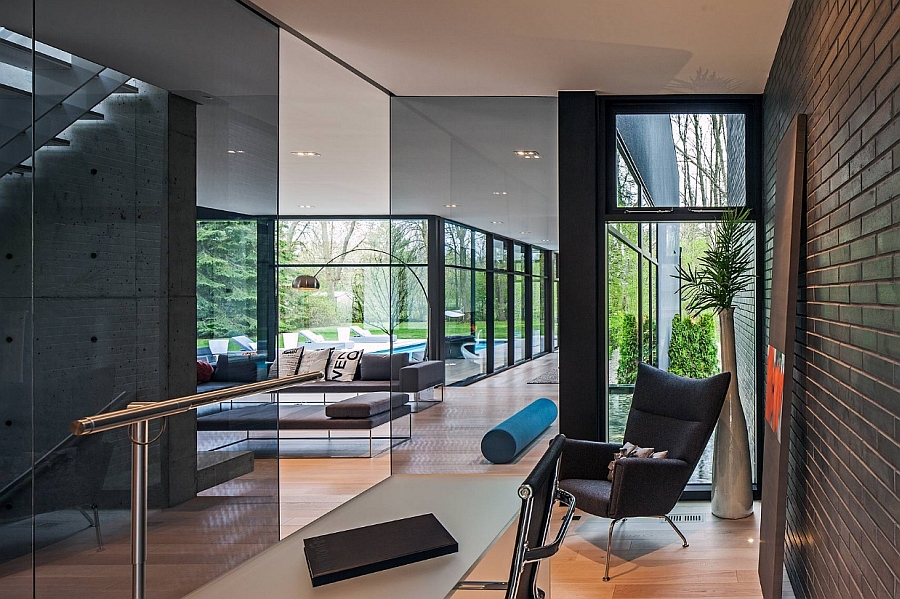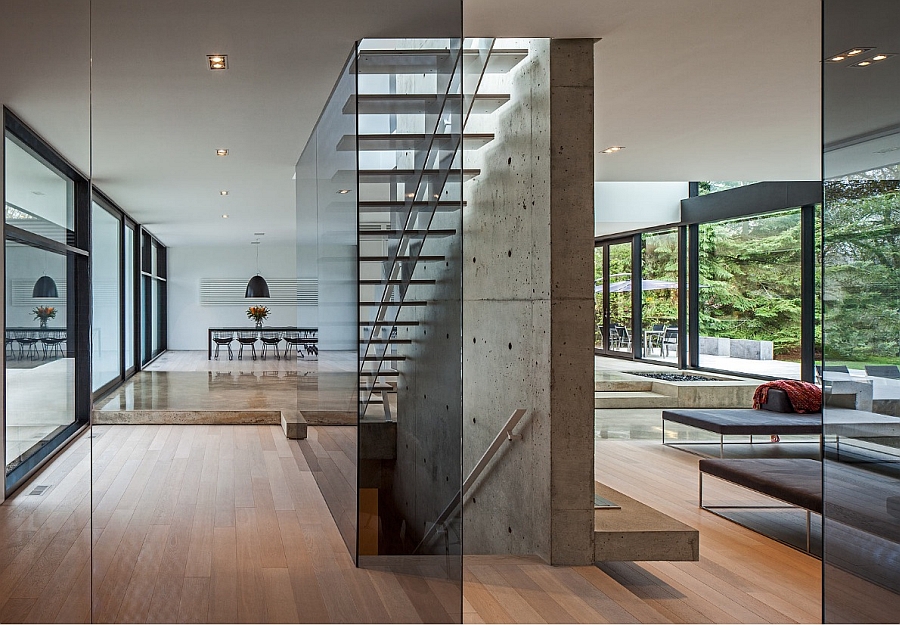 A sculptural floating staircase leads to the top level that houses the serene bedrooms and the spa-like bathrooms. The basement of the house offers an additional living area complete with ab entertainment unit, a personal wine cellar and a dedicated home gym. Classy, contemporary and captivating, this modern home is all about making an affluent style statement!