Renovation and extension projects are not just about serving the immediate needs of homeowners. A long-term approach often trumps short-term benefits, and this lovely little Israeli apartment is a perfect case in point. Originally designed in the late '50s, this 69-square-meter apartment on Solomon Street in Tel Aviv has recently been renovated to suit the needs of a brother and sister who currently use it. But interior designer Liat Evron was careful to incorporate a few breezy elements that can easily be altered down the line to effortlessly transform the space for the parents of the siblings. This is a makeover that is all about simplicity and functionality!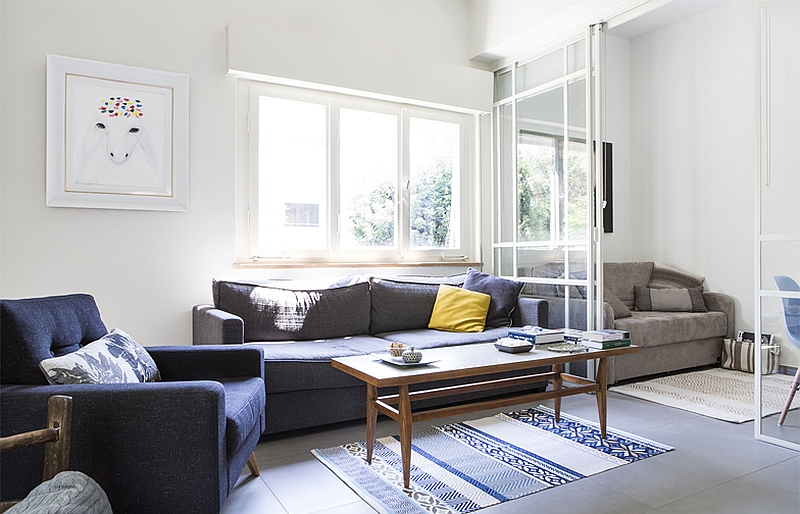 Two small rooms were combined to form the open-layout living area that houses the kitchen, the dining space and the small living room. A stylish little sitting area along with a workspace is separated from these using Belgian iron-framed windows. The plan is to take the windows down and expand the living area once the parents take over the apartment a few years from now. A twin bedroom in white and contemporary bathrooms embrace the neutral color scheme of the living area.
Clad mainly in white, grey and light blue, the apartment can easily be changed with a simple swap of the accent additions. The gorgeous kitchen in the corner and the dining area are connected visually with the tiny balcony that brings in ample ventilation.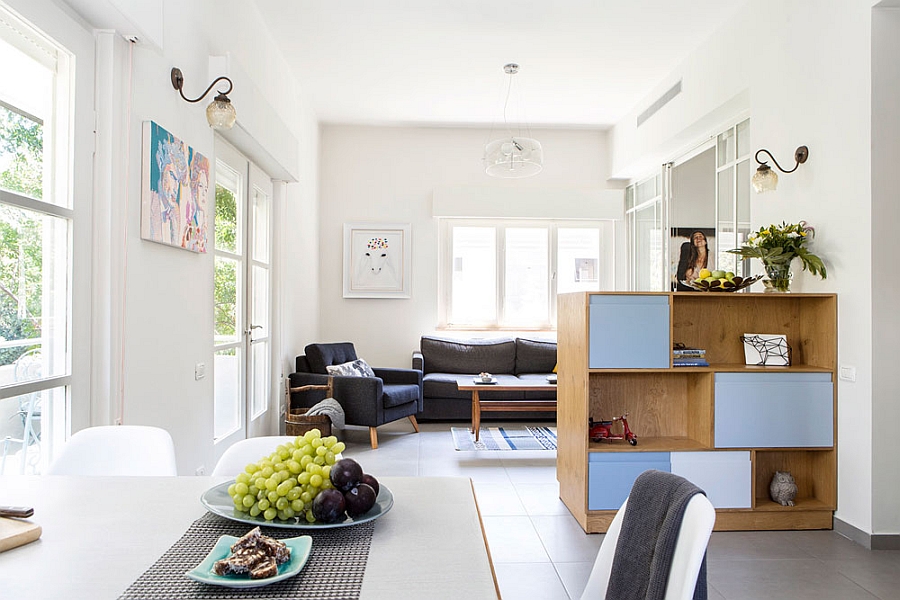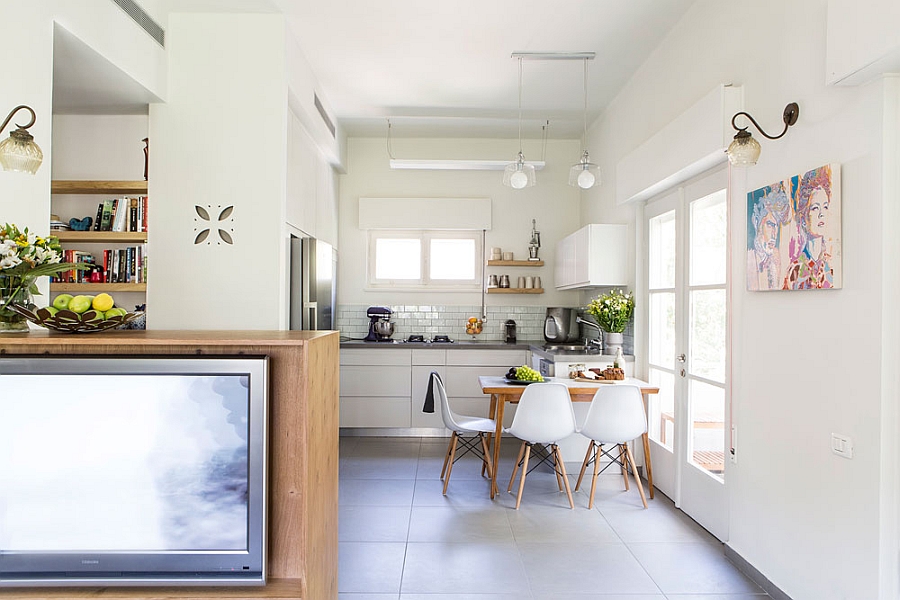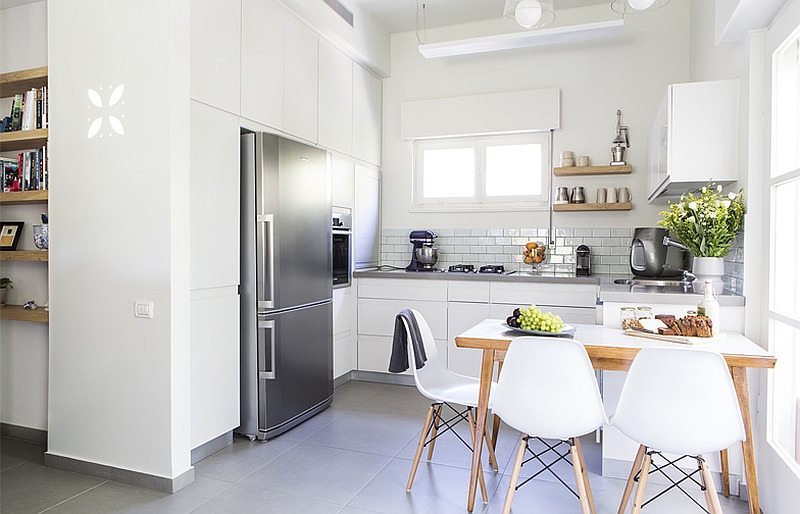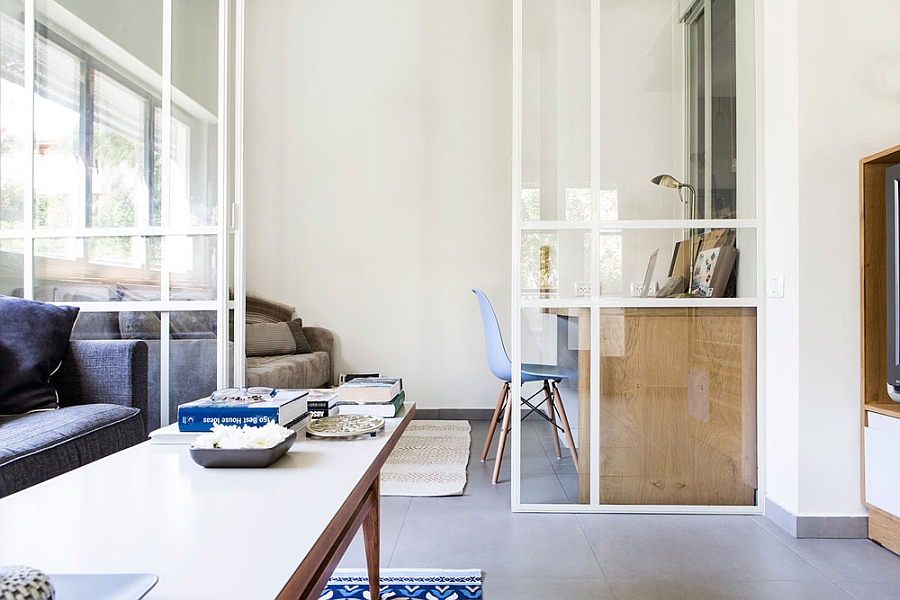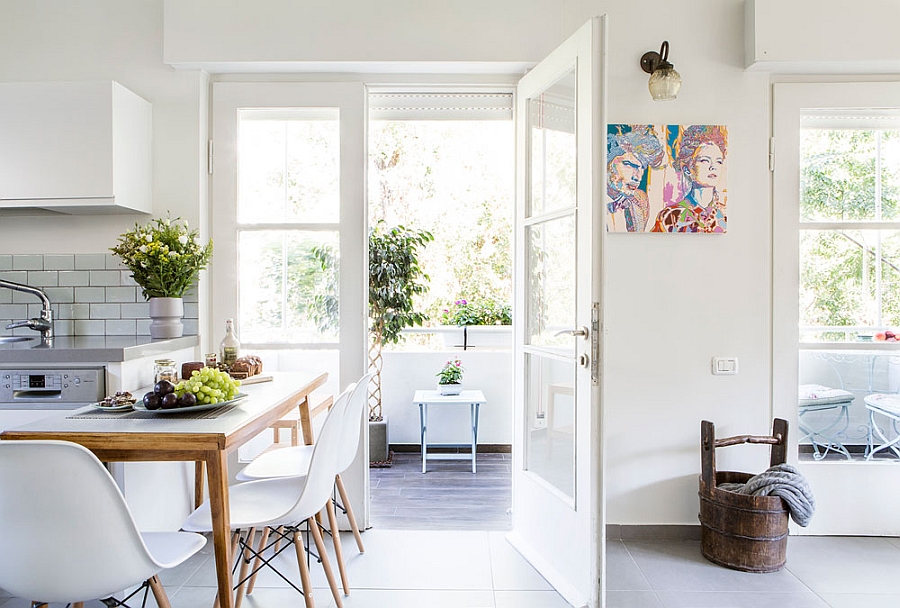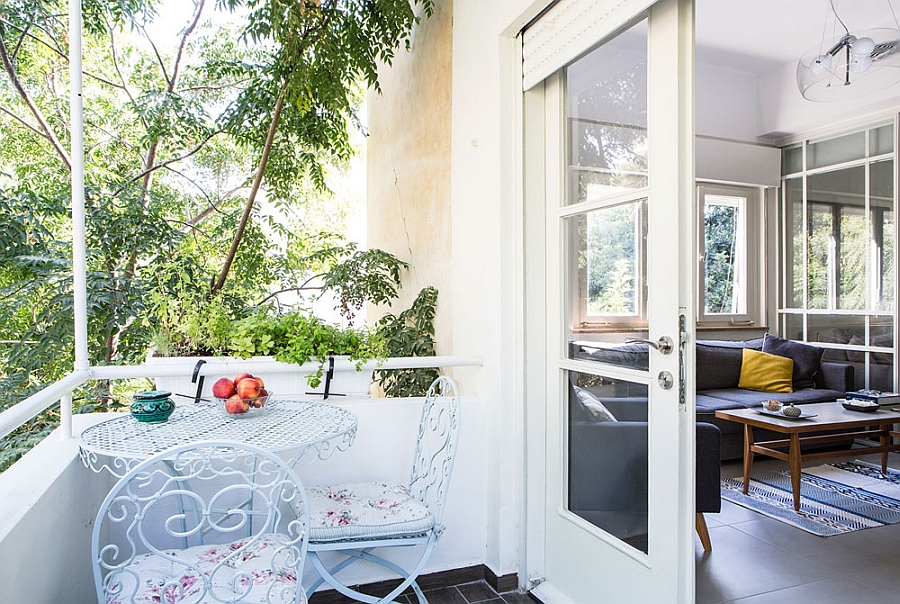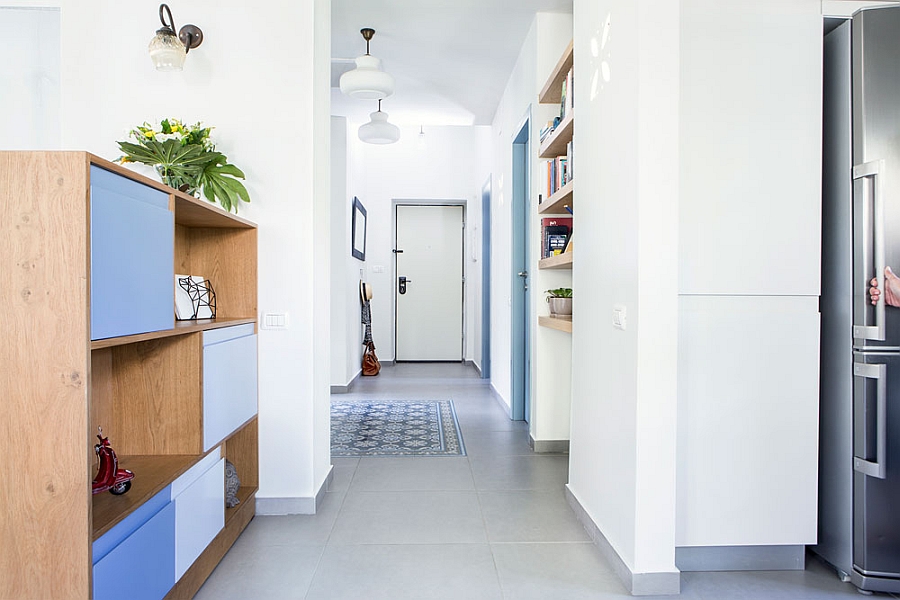 The long corridor features a large bookshelf, plenty of storage units and an antique chest that seems to accentuate the subtle Chinese overtones that are present throughout the house! With warm wooden tones making their presence felt in every room, this Tel Aviv apartment showcases the ideal balance between aesthetics, ergonomics and adaptability.