A major challenge that comes along with the use of an open floor plan in the living area is the stylish and functional demarcation of individual spaces. But the fabulous City Life Milan apartment located in the heart of the historic Fiera Milano district uses sophisticated lighting additions and area rugs to clearly delineate between the living area, the family room and the dining area. The spacious apartment embraces a cool, contemporary color scheme with relaxed, neutral colors shaping an inviting, trendy hub. A small entertainment hub in the living room and a smart wall unit that is transformed into the home library add color and charisma to the apartment.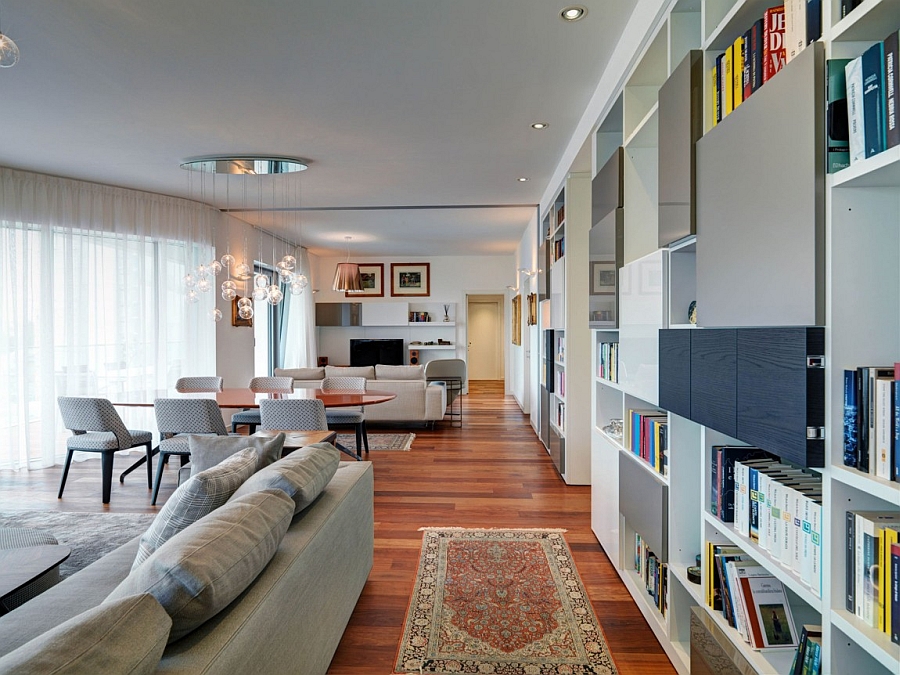 Crafted by Studio Marco Piva, the apartment consists of two main bedrooms, a third bedroom for the maid and a home studio that can easily double as a beautiful guest room. Twin terraces on both sides of the living area are connected to the indoors with the help of sliding glass doors and large white sheer curtains that add to the refreshing, airy appeal of the home. Lighting plays a pivotal role in shaping the overall ambiance of the apartment with brilliant cascading chandeliers, lovely pendants and smart sconces bringing in that unmistakable Italian flair!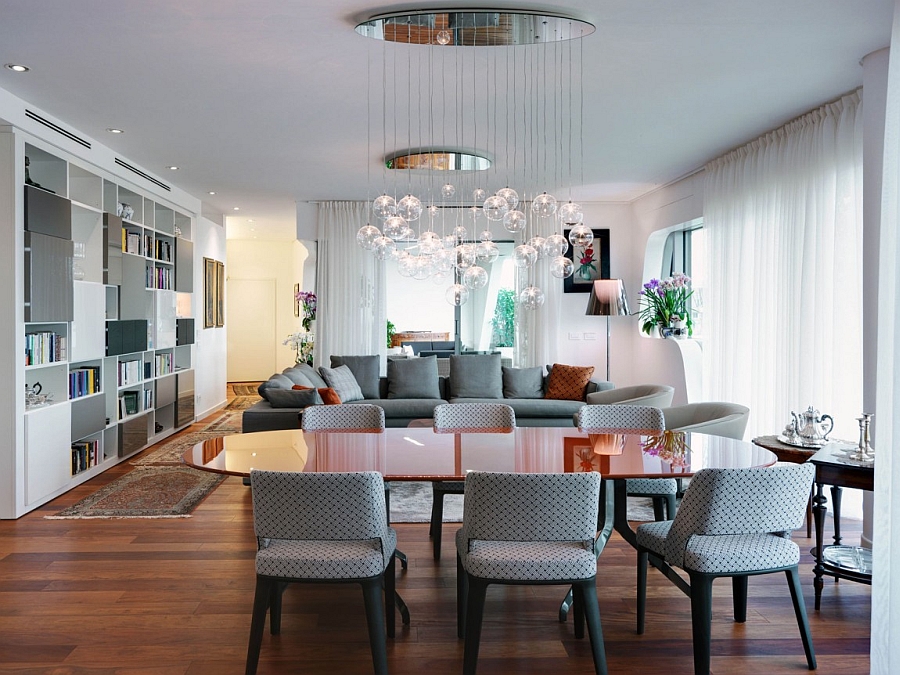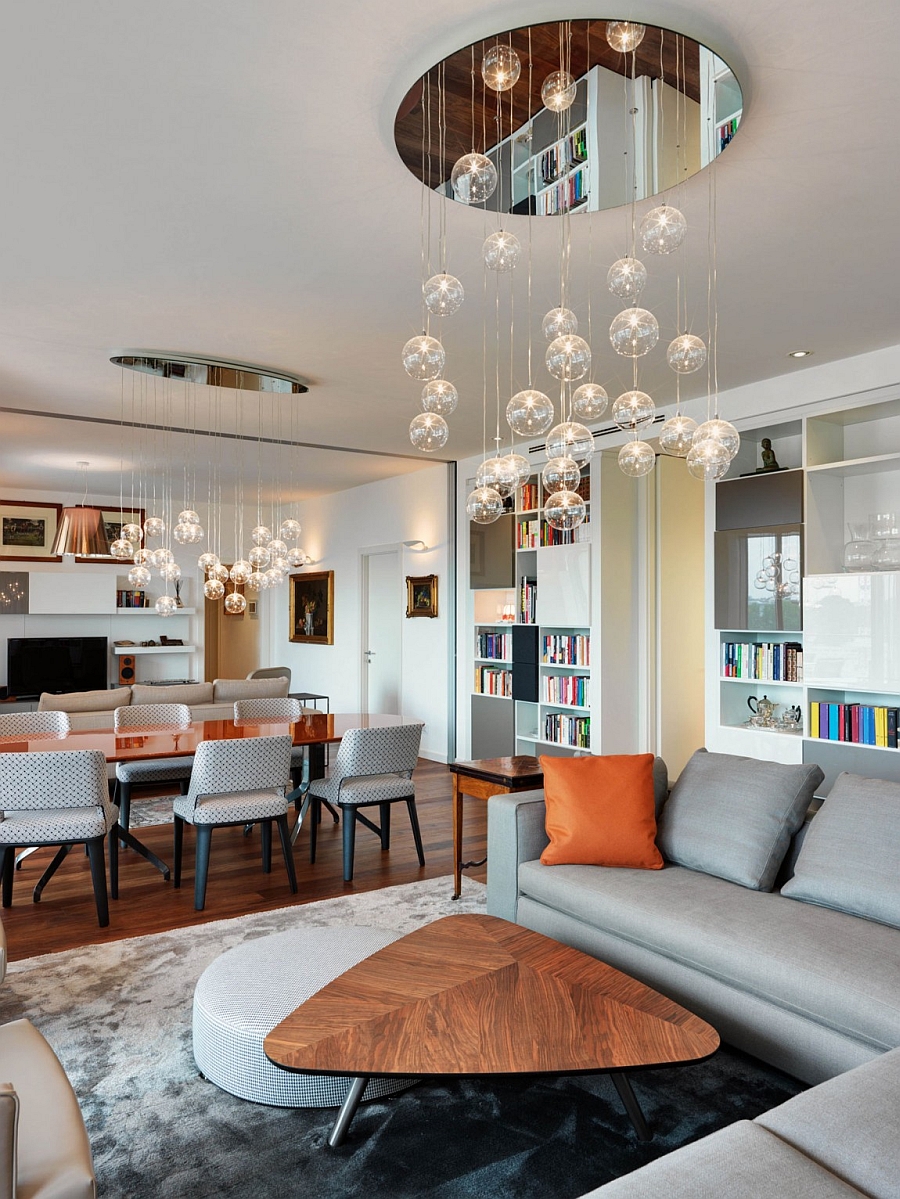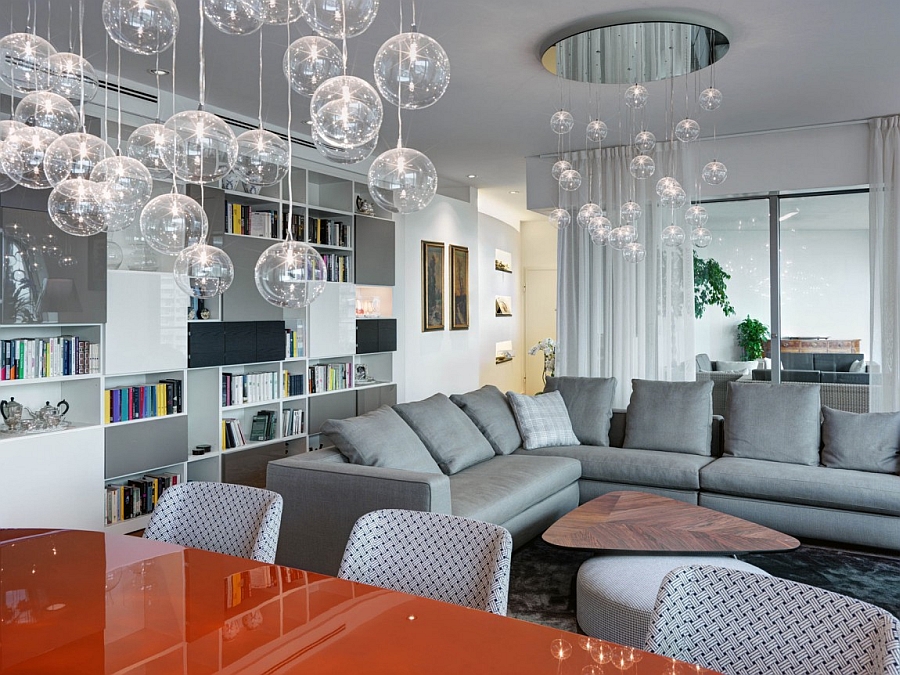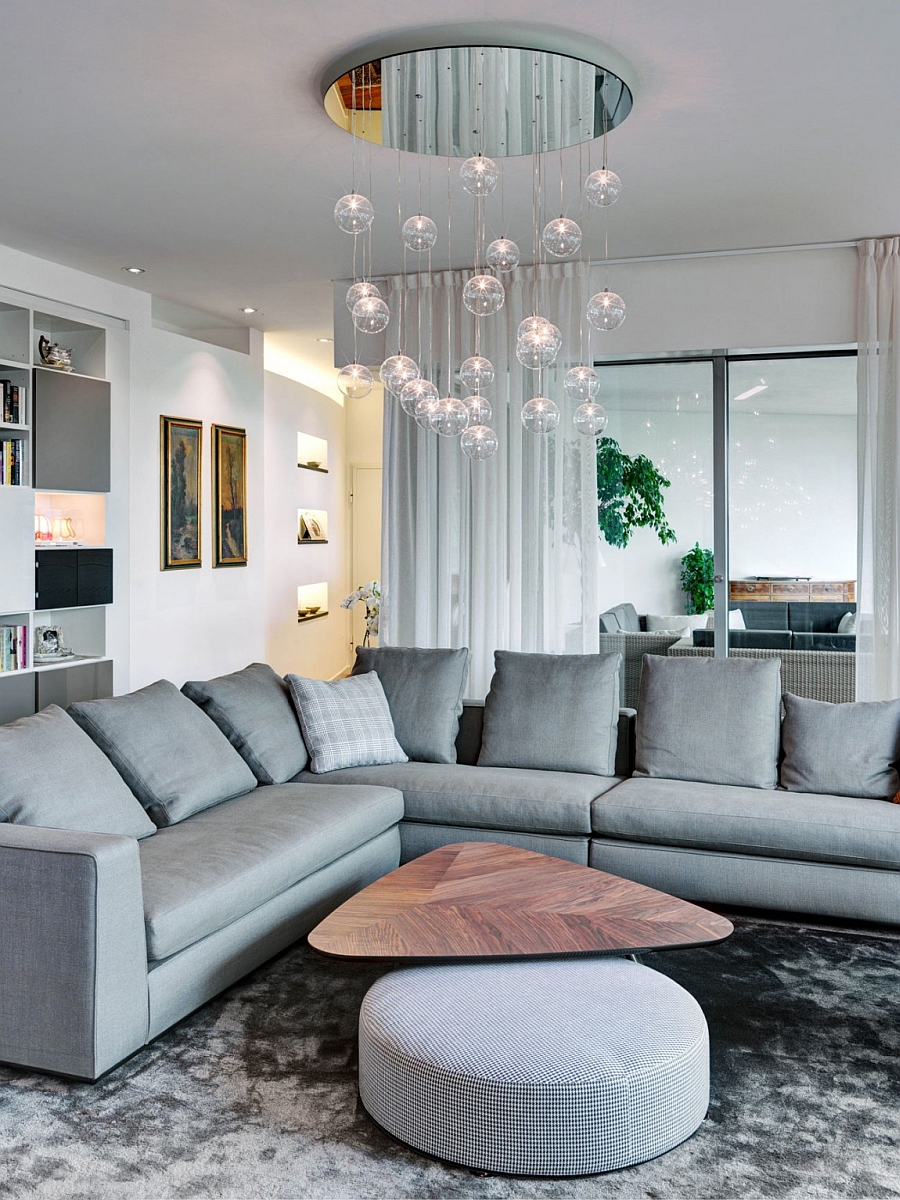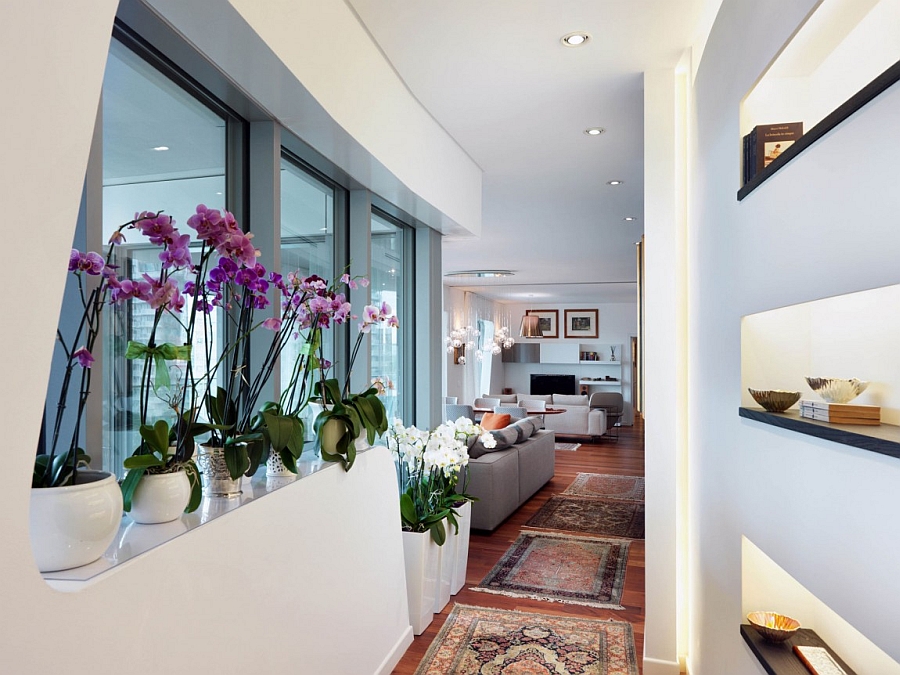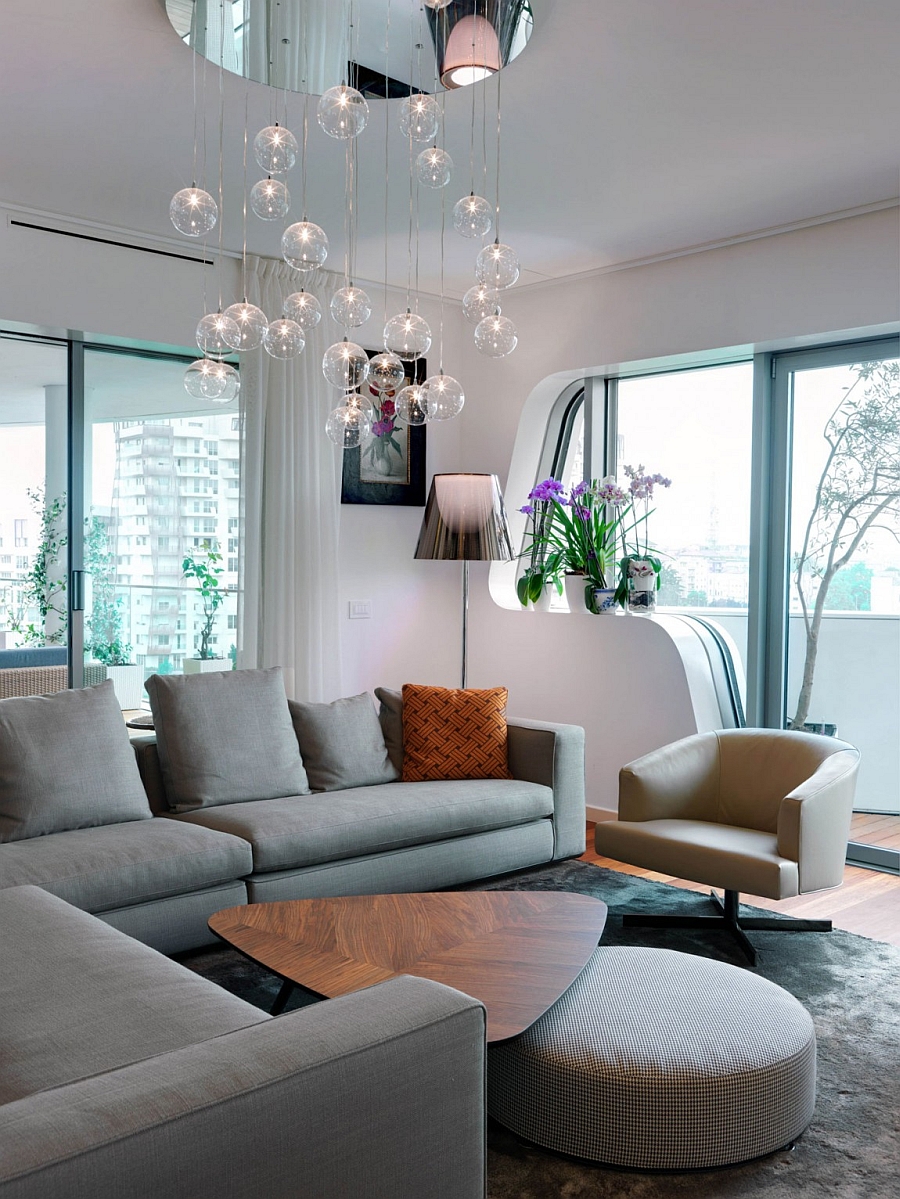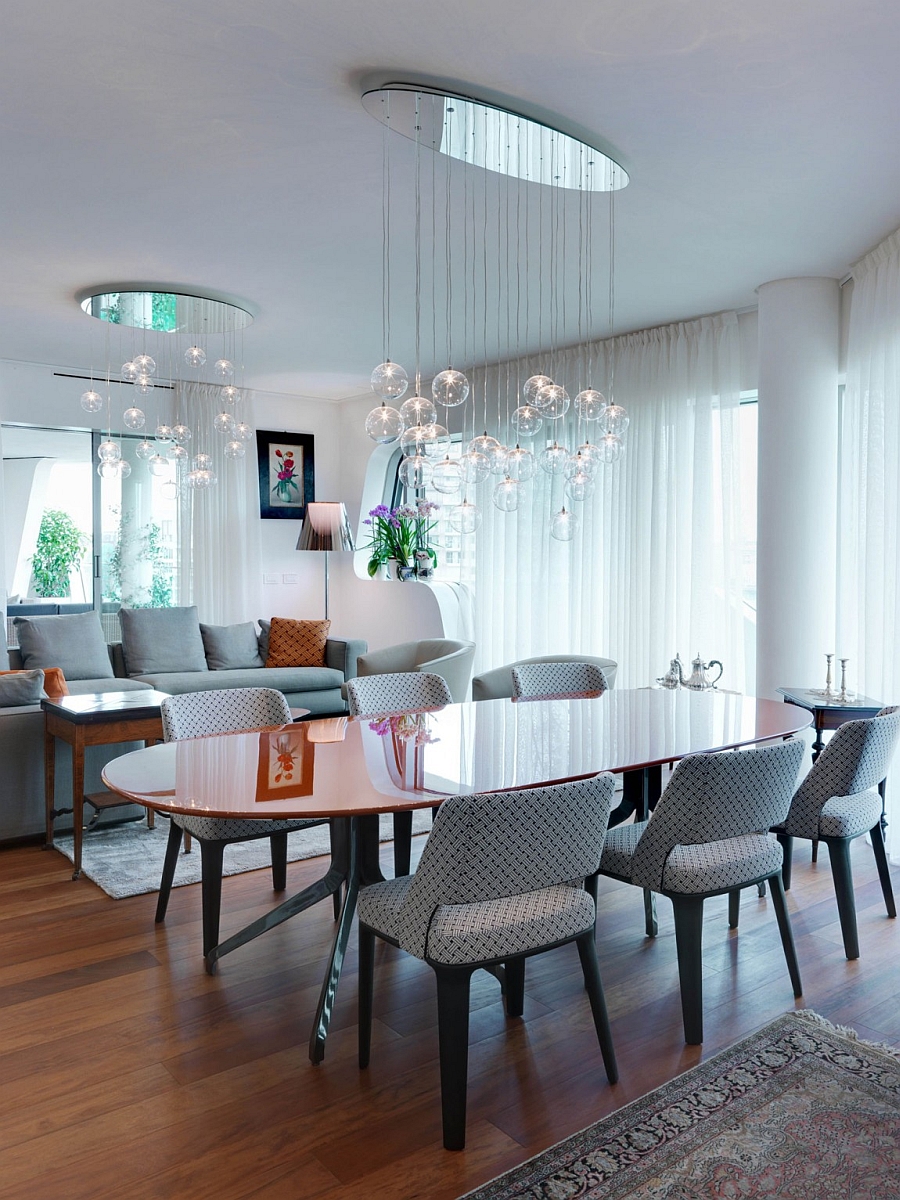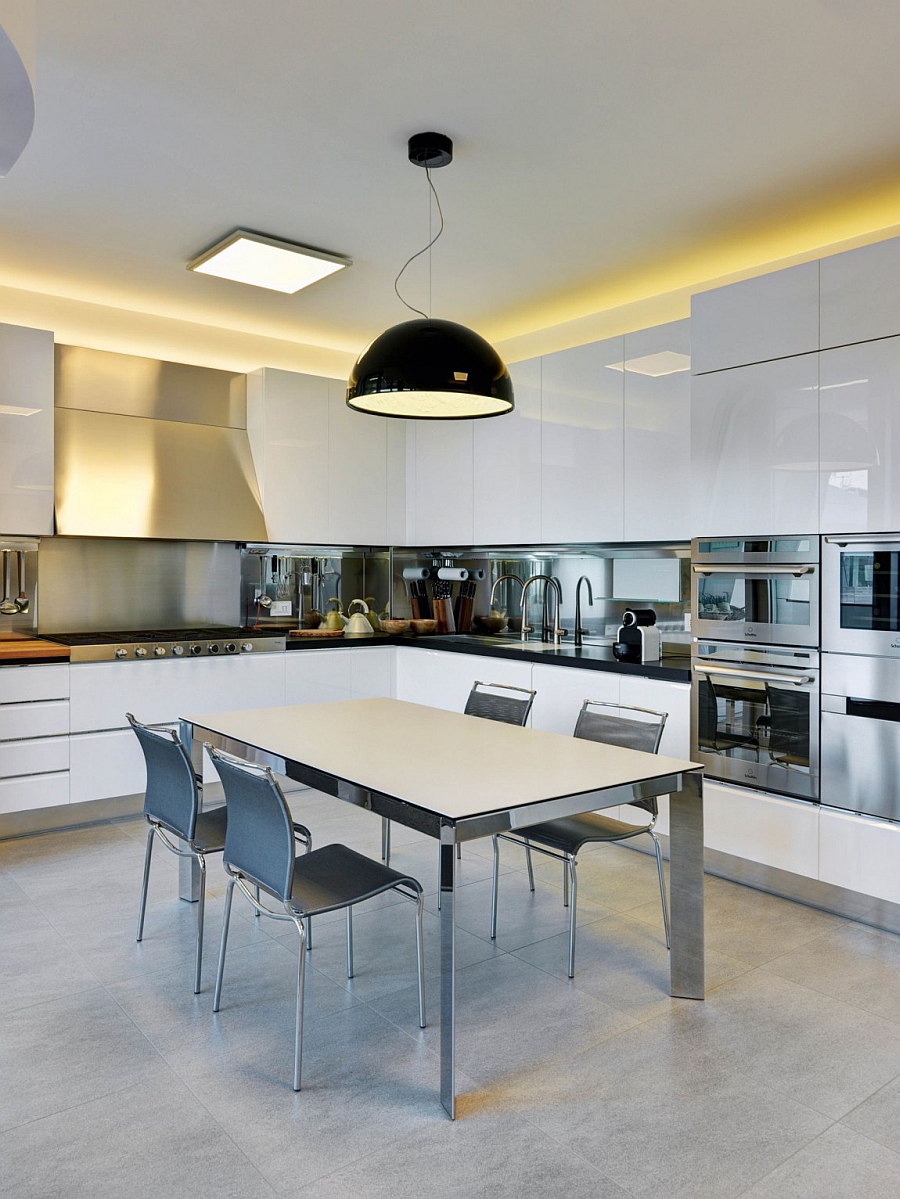 A stunning state-of-the-art kitchen in pristine white with blast chillers, a steam oven, a wine cellar, a freezer and durable countertops complements the lavish living space perfectly. While the single and guest bedrooms seem limited in space, they exude a serene, cozy vibe thanks to the use of plush decor and luxurious textures. A snazzy master bedroom with walk-in closets and a spa-like bathroom complete this bright and impressive Milan home.