Enjoying your summer? The warm weather and relaxing weekends make me want to get crafty. Kate here, and today I'm rounding up my 10 favorite summer DIY projects! They're refreshing, they're eye-catching, and many of them will help you maximize your time outdoors before the chill of autumn hits. Let's have a look….
Summer DIY Projects for the Outdoors
When I spotted this DIY Outdoor Party Space from A Beautiful Mess, I was completely mesmerized. Not only does it transform a very simple outdoor nook into something fabulous, it includes several different DIY projects rolled into one master endeavor (such as outdoor cushions and a tutorial for Party Alcove Tile). Get ready to be wowed!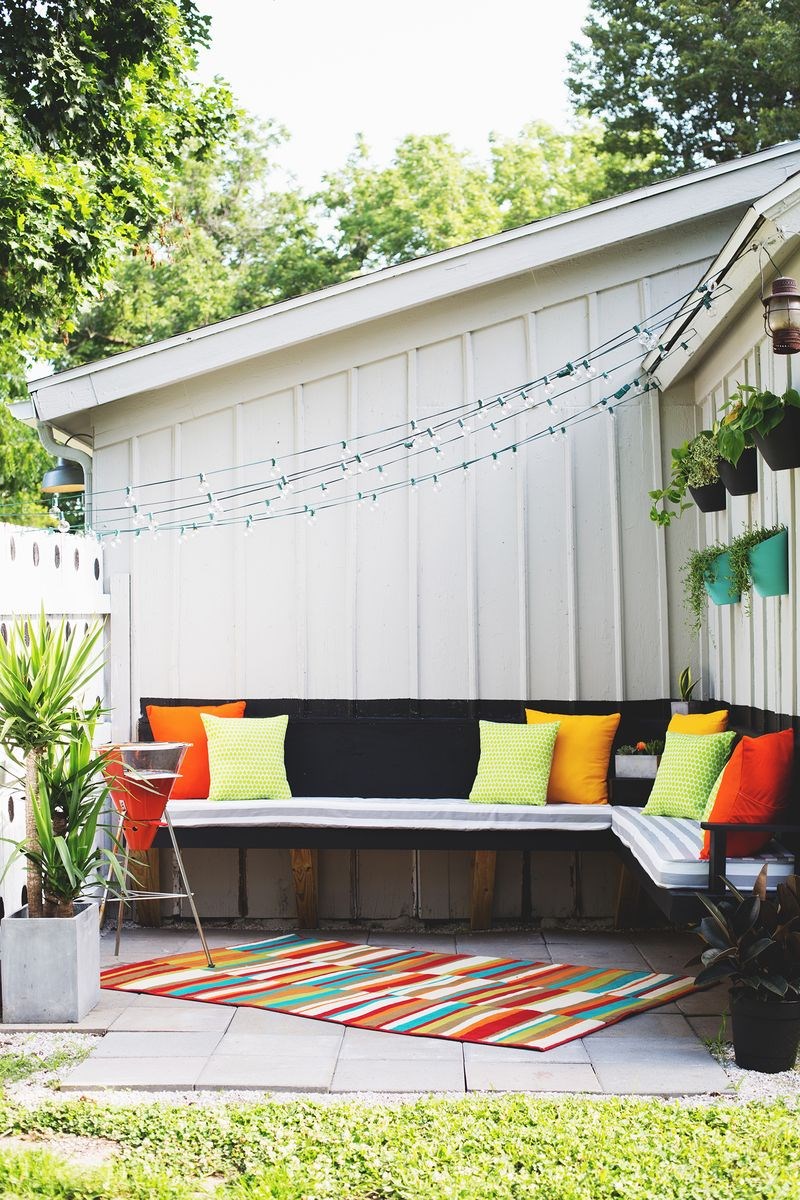 This DIY Outdoor Seating project by Lena Sekine of Simple Living has captivated the blogosphere (and Pinterest) this summer. A colorful spin on a popular cinder block bench tutorial, it shows the true power of vividl paint, as well as whimsical fabric and geo patterns. So festive!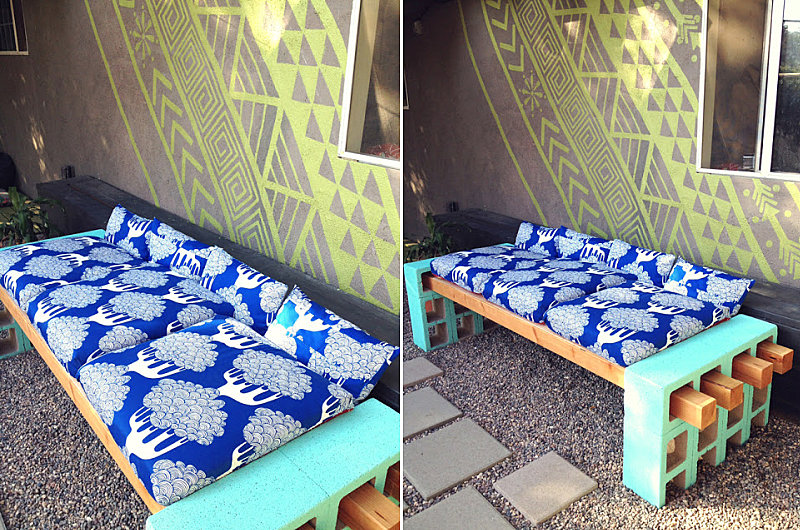 Needing to seek shelter? Want to encourage your kids to curl up with a good book? This No-Sew Teepee from The Handmade Home gets its character from an array of fabric strips: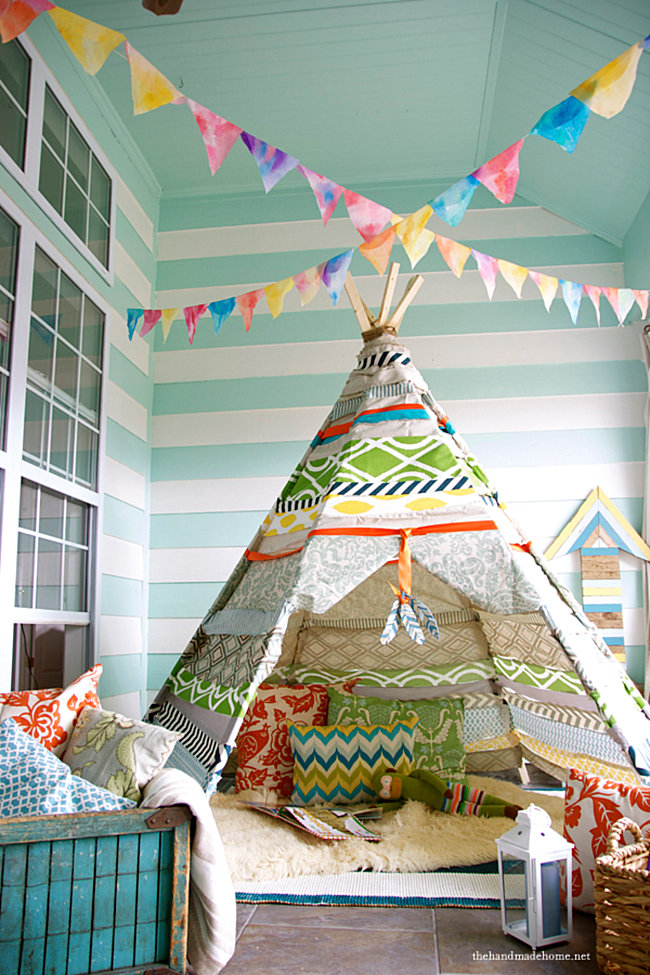 We know the chevron pattern has been popular for awhile. But slanted wooden planks are hot, hot, hot, especially when they appear as part of an over-sized chevron. Which is why this Chevron Pattern Recycled Wood Planter Box from 91204 is perfectly on trend. Use leftover pallet stock and other wooden pieces to craft an outdoor planter that has a retro-meets-modern look!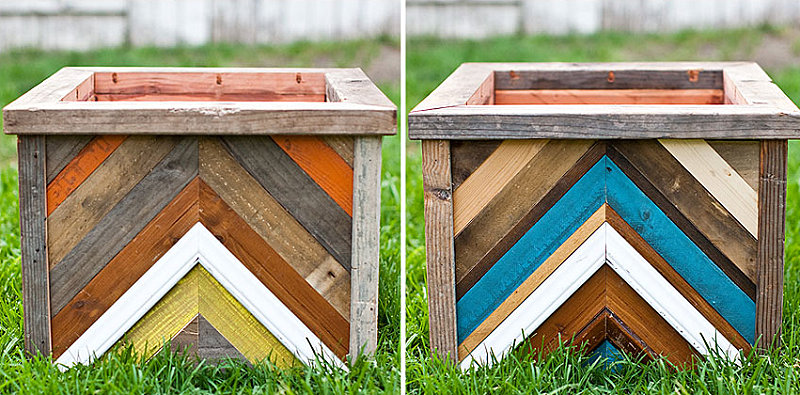 Not trying to toot my own horn here, folks, but if you're looking for an easy project, check out this DIY Succulent Planter I created for Decoist earlier this year. I used a votive candle holder that I picked up at a thrift shop for a couple of dollars, then repurposed it. The little openings were lined in plastic, which is perfect for avoiding water damage on the wood. Try filling the votive of your choice with a succulent (or 5) for a fun modern DIY!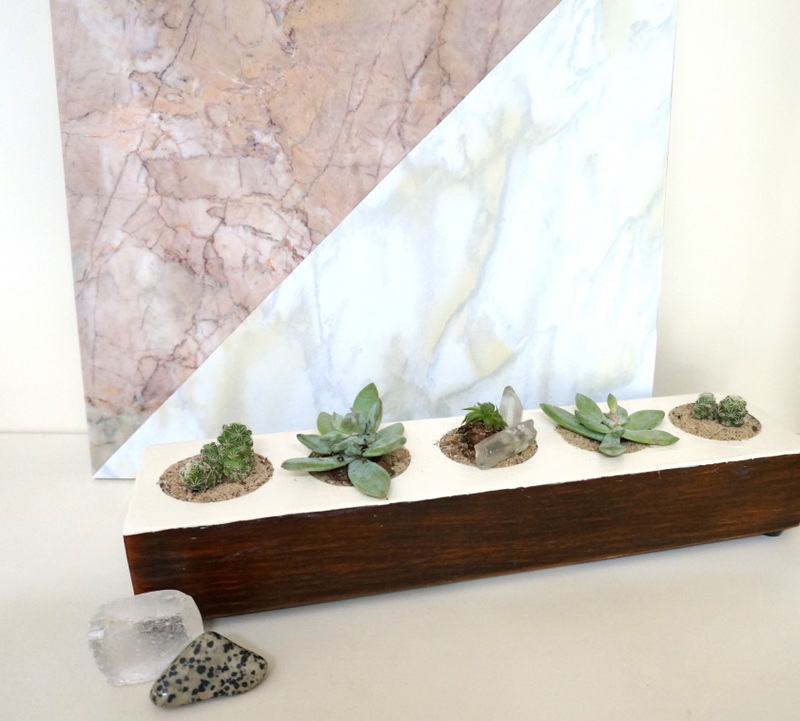 You know those pink plastic flamingos that decorate the lawn? Have you ever thought of spray painting them to tone down the pink? This Gold Flamingo DIY from Wind & Sails uses gold and rose gold spray paint to update one of today's most popular motifs: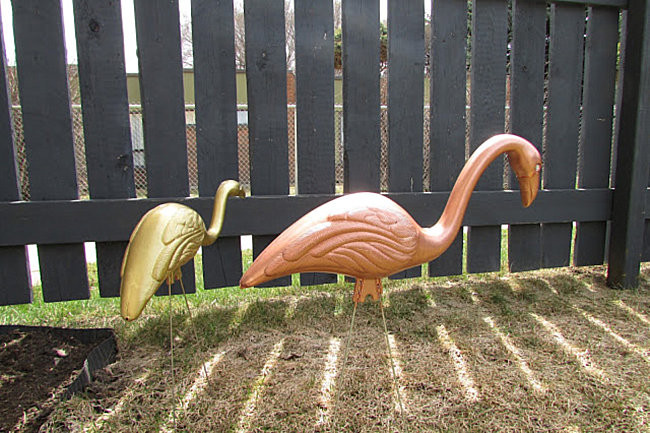 Refreshing Summer DIY Projects
Our last set of DIY projects is designed to rejuvenate you as you battle the hot temperatures. Relax and recharge with these Refreshing Face Mists from Design Love Fest. Featuring free printable labels and different combinations of scents and oils (including rosewater and cucumber seed oil), they're the perfect way to bring spa style home at a price you can afford!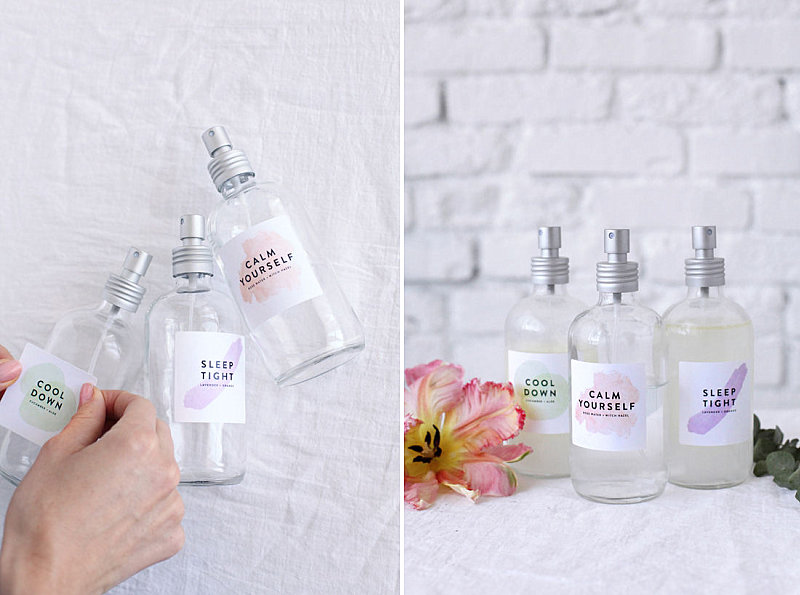 There's nothing more refreshing than a popsicle! On that note, give this 3-D Popsicle Cake from Craftsy a try. Fondant is the key ingredient for this tutorial that features an array of easy-to-follow steps: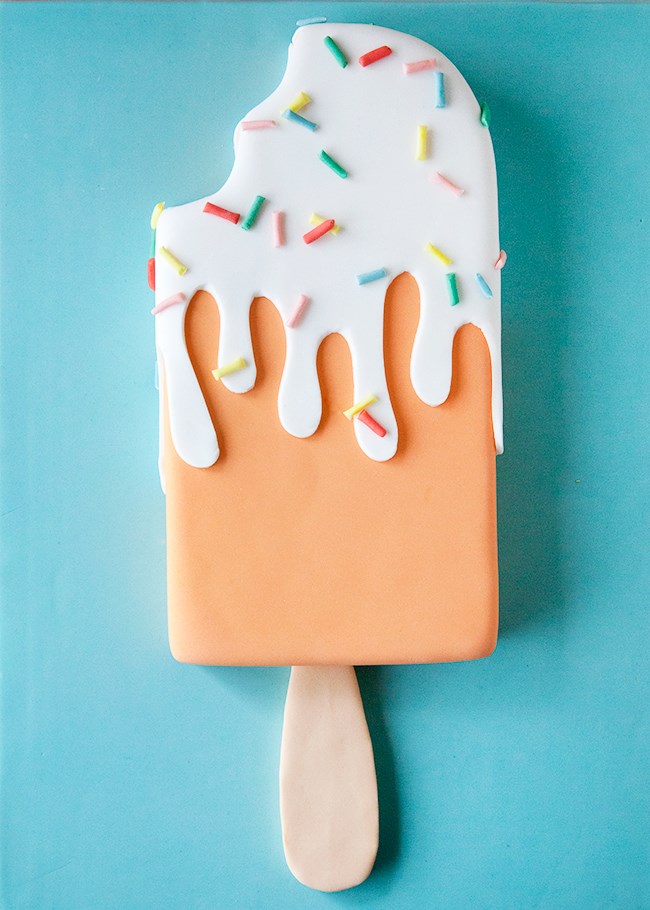 Like the flamingo, watermelon is having its comeback moment. It goes without saying that this Summer DIY Watermelon Bowl from Dream a Little Bigger is the perfect way to embellish a plain wooden bowl. Bring on the acrylic paint!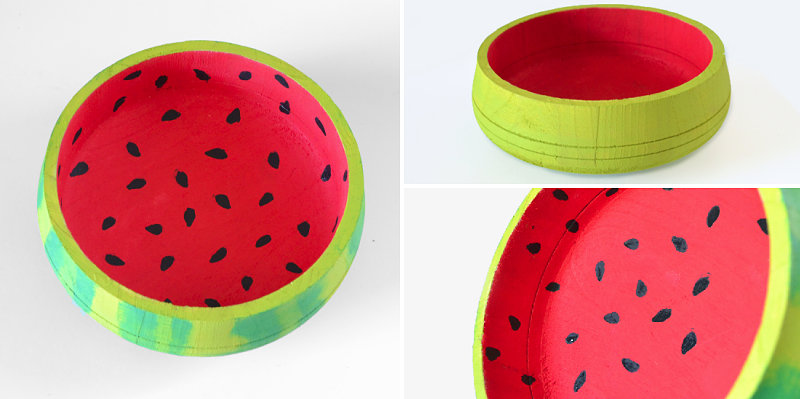 Apple season is in the fall, but this last featured project has such a fresh look! In fact, when I saw this Apple Plush Pillow Tutorial from A Beautiful Mess, I couldn't help think of the fruit-themed possibilities. Like a citrus pillow. Or a strawberry pillow. You get the idea!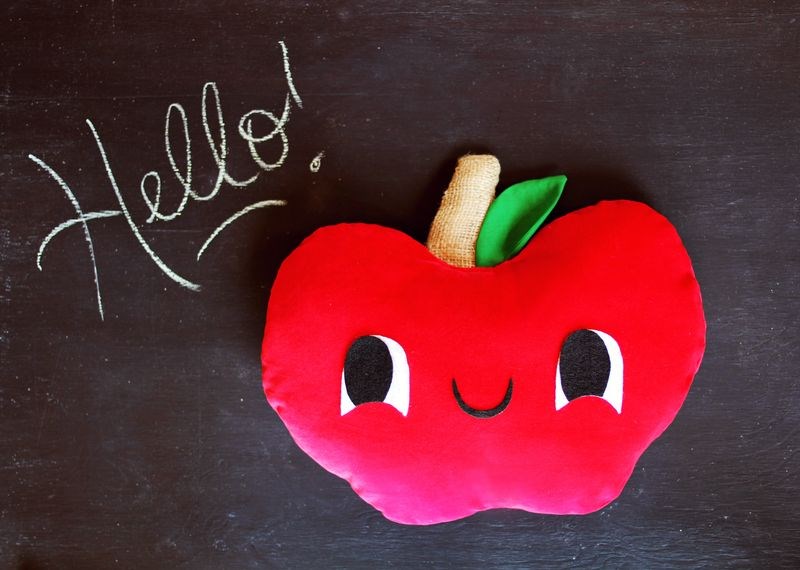 After reading through today's roundup, are you in the DIY mood? Thanks for helping me celebrate the summer in style!