It is not very often that you come across a home that presents such a balanced amalgamation of textures like the lovely Barton Hills Residence in Austin, Texas. Clad mainly in wood, glass and steel, the exterior of the house also presents exposed concrete walls to add to the lovely blend of contrasting materials. The result, though, is an innovative home that borrows from the architectural principles of Mid-Century Modern design to steal the show with its distinct façade and breezy interiors. A cheerful yellow front door welcomes you into the house that features an ergonomic open-plan living space.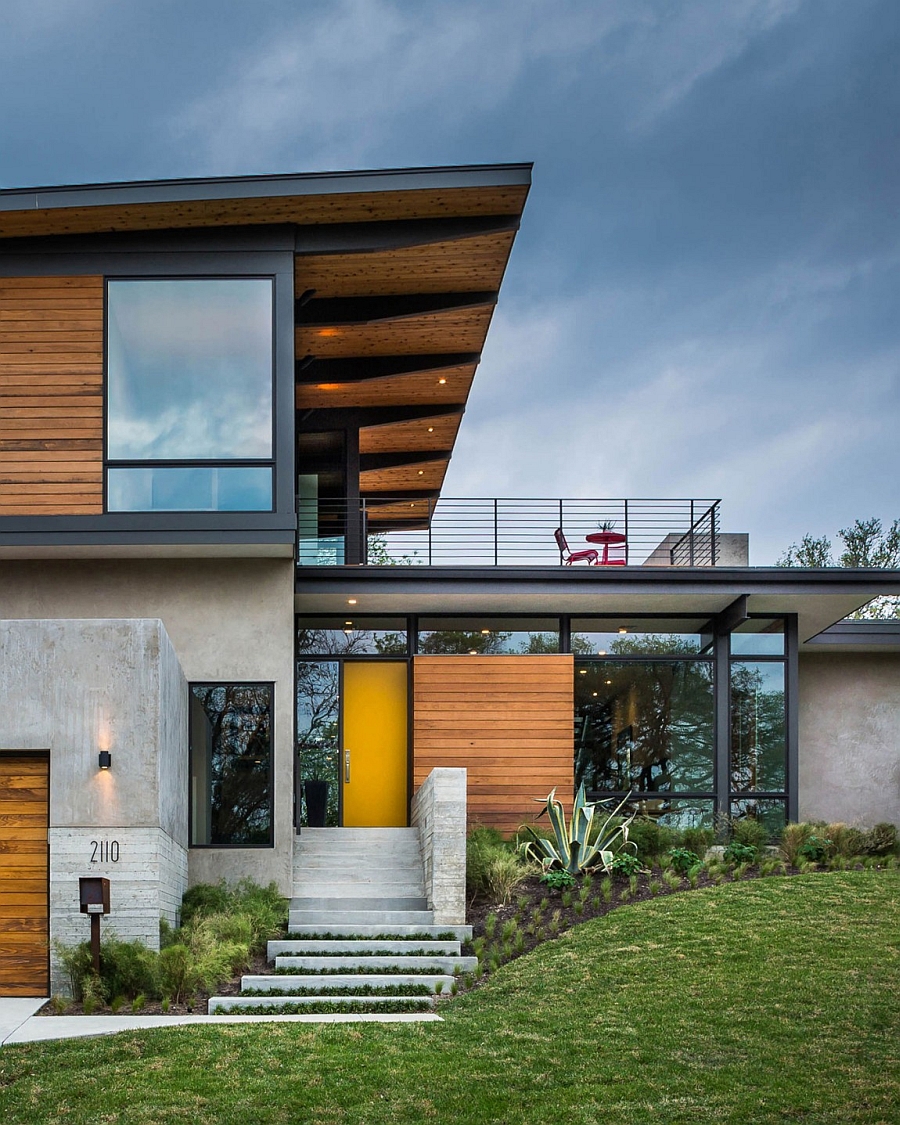 Designed by A Parallel Architecture, the house features glass walls that create a wonderful indoor-outdoor interplay and extend the living area beyond the normal confines of the home. Giving unabated, panoramic views of the distant landscape, the second level of the home contains an expansive master suite, a stunning bathroom and a rooftop deck with a fireplace and comfy lounge. Opening up to the private courtyard in the rear, both levels of the house enjoy seamless connectivity with the outdoors.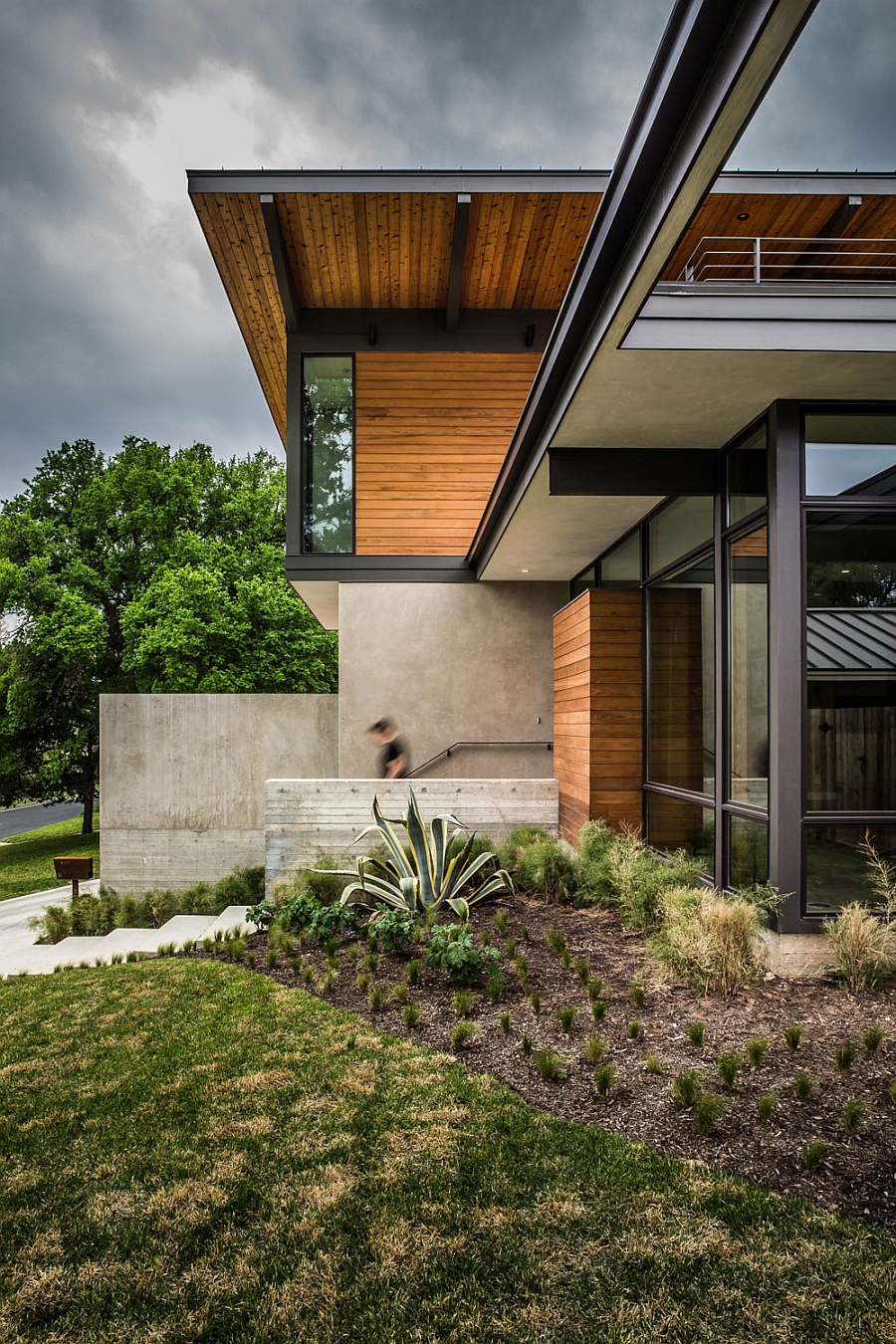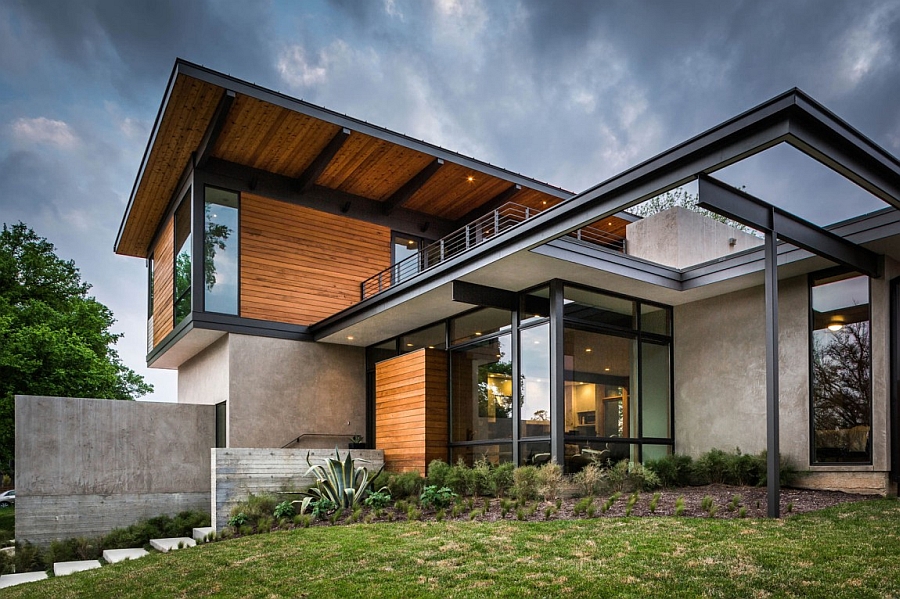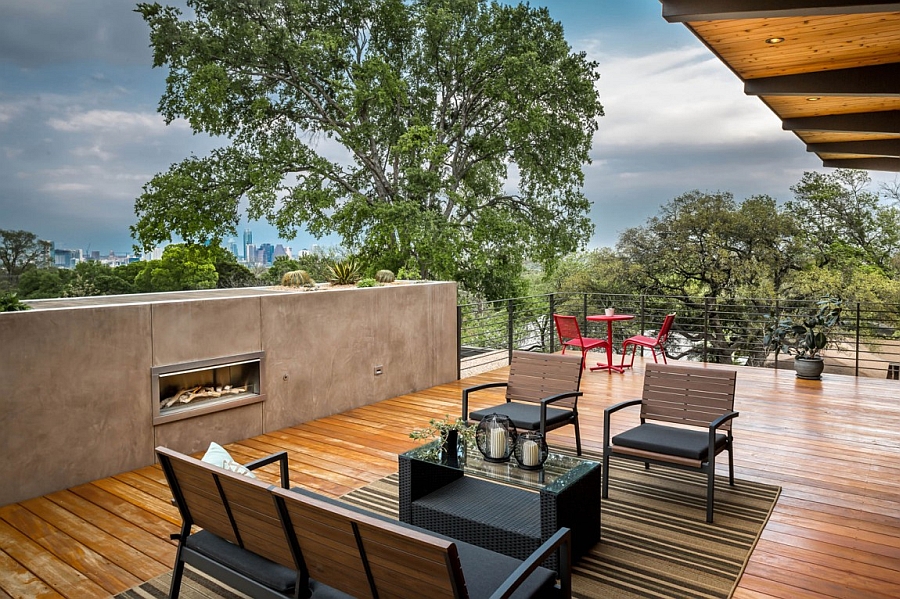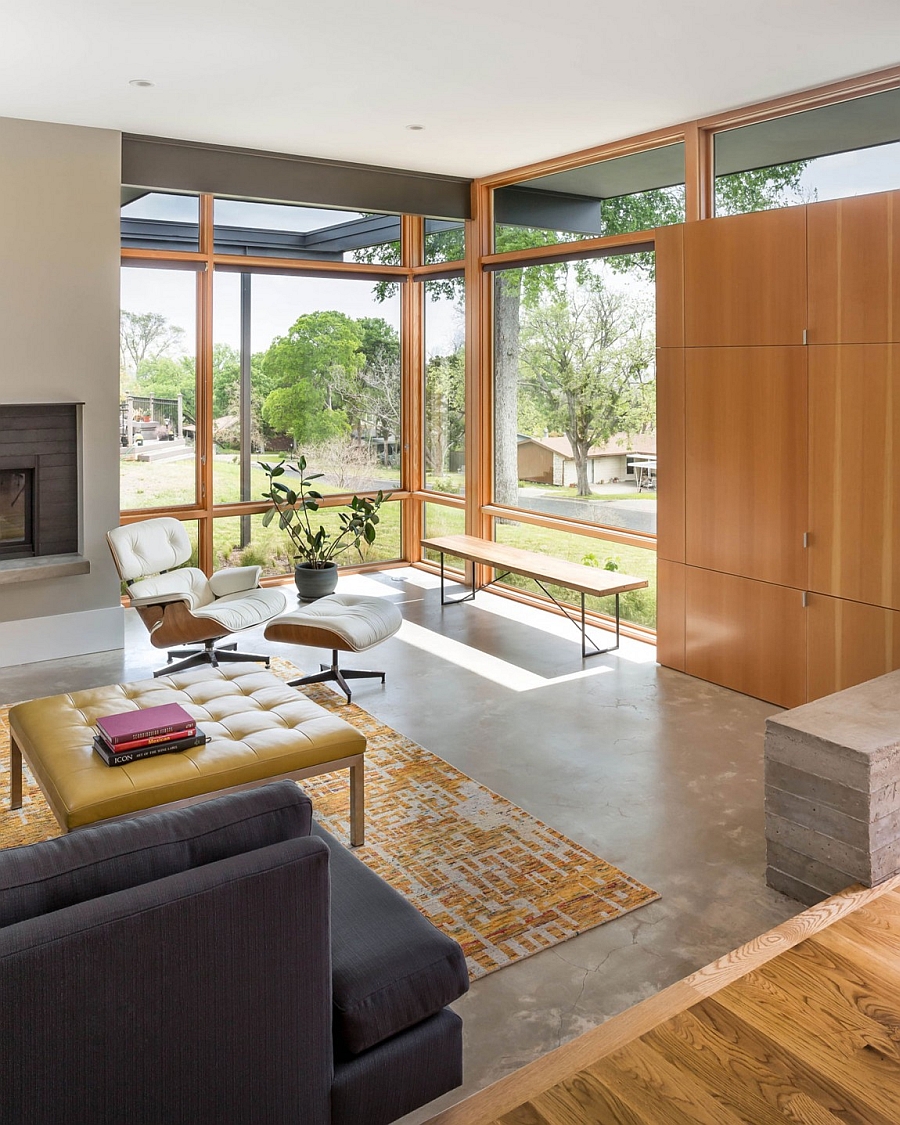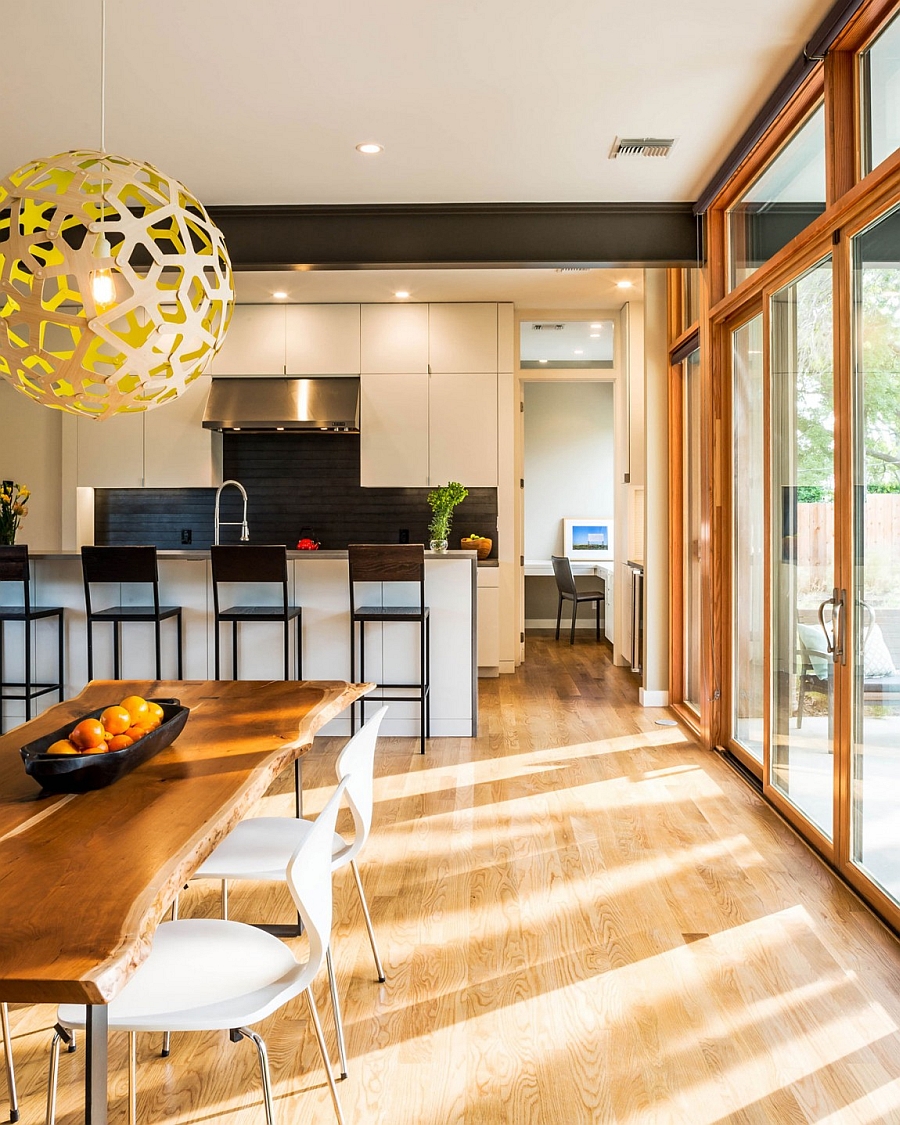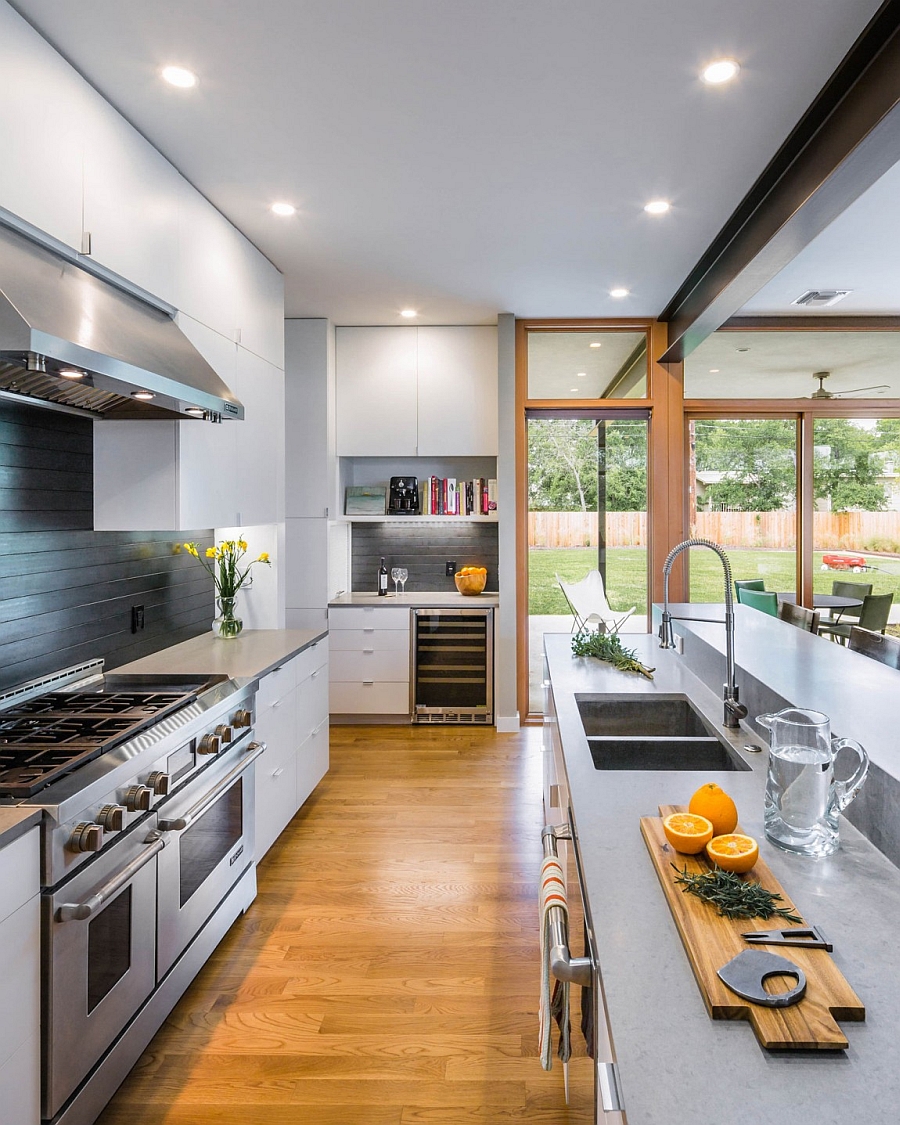 Wonderful wooden accents in each room add to the inviting ambiance of the house, and exposed steel beams give it that touch of industrial style. Iconic Mid-century modern furnishings like the Eames Lounger perfectly complement the luxurious vibe of the residence, while a simple neutral color scheme keeps the focus firmly on the decor additions. Understated and sophisticated, this trendy home turns heads with its unassuming charm.