Sustainable design and architecture are not always about high-end technology and sleek, energy-saving gadgets. Located in the heart of Namibia's capital city Windhoek, this interesting and innovative residence celebrates green design practices with the adaptive reuse of materials. Originally built in the 1950s, subsequent additions to the home and poorly thought-out changes made the 10 Ossmann Street Residence a cramped and congested space. Its latest owners called in Wasserfall Munting Architects to renovate and revitalize the home, giving it a glittering new lease of life!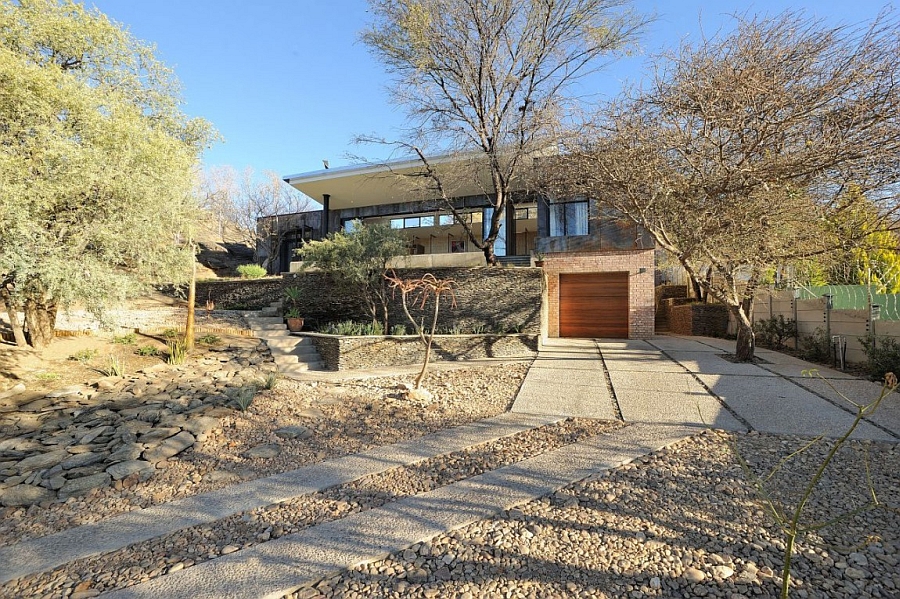 Working with the existing structure and repurposing many of the materials discarded during the renovation, the home takes a smart turn toward green design. The brick, exposed concrete and rusted steel exterior of the house not only gives it a sense of uniqueness, but also lets it blend effortlessly with the lovely landscape all around it. The homeowners wanted a low-maintenance residence that aged gracefully and had minimal impact on the natural canopy outside. All the stone used for the renovated home came from the existing site, while the precast concrete fence panels of the old house were used as stepping stones in the lawn.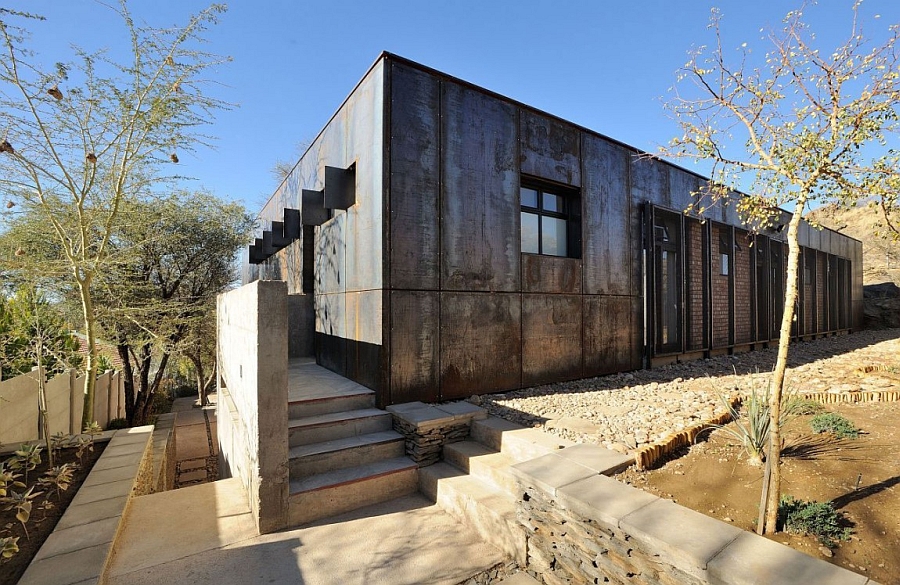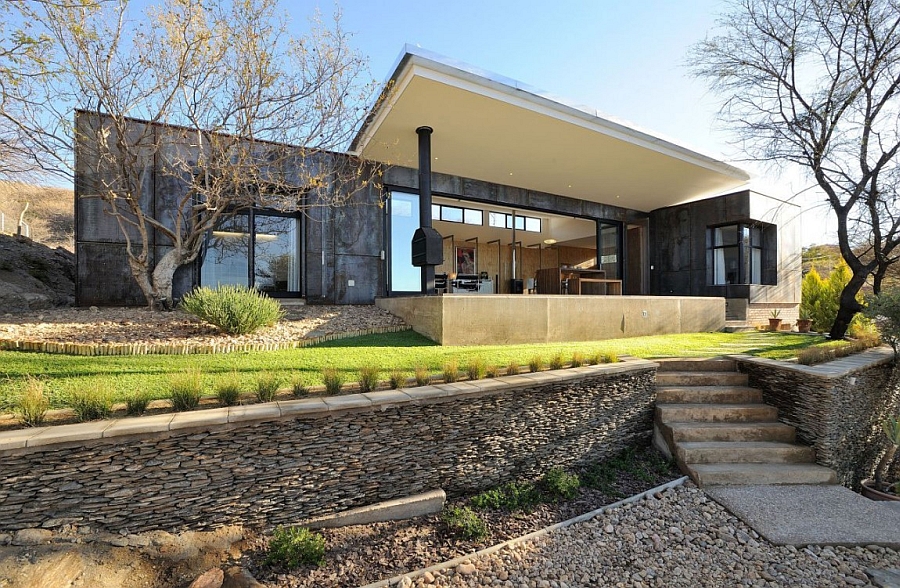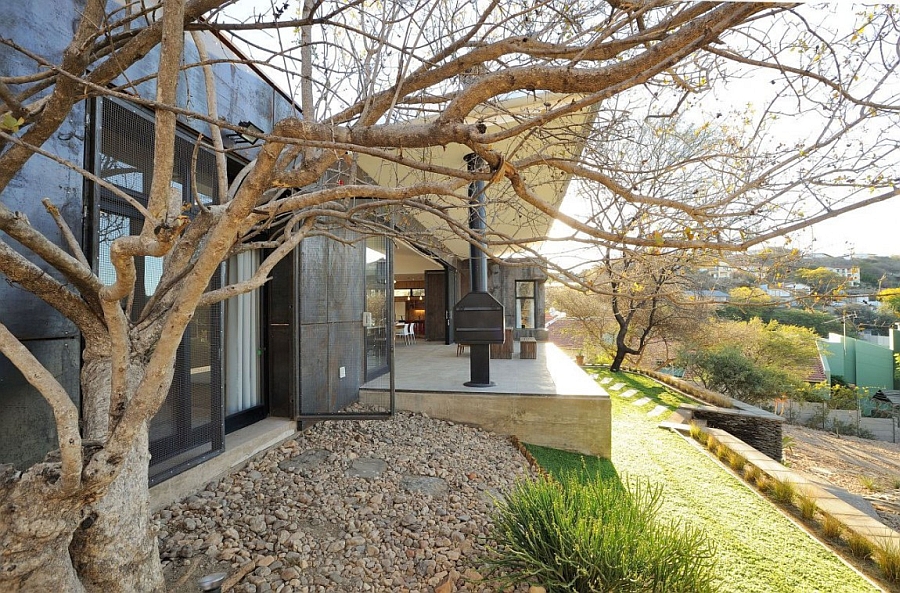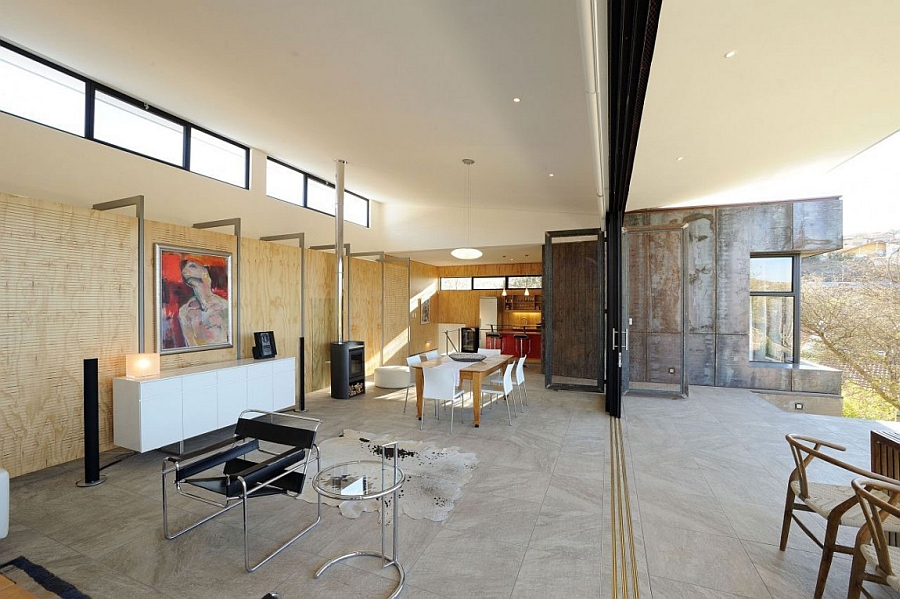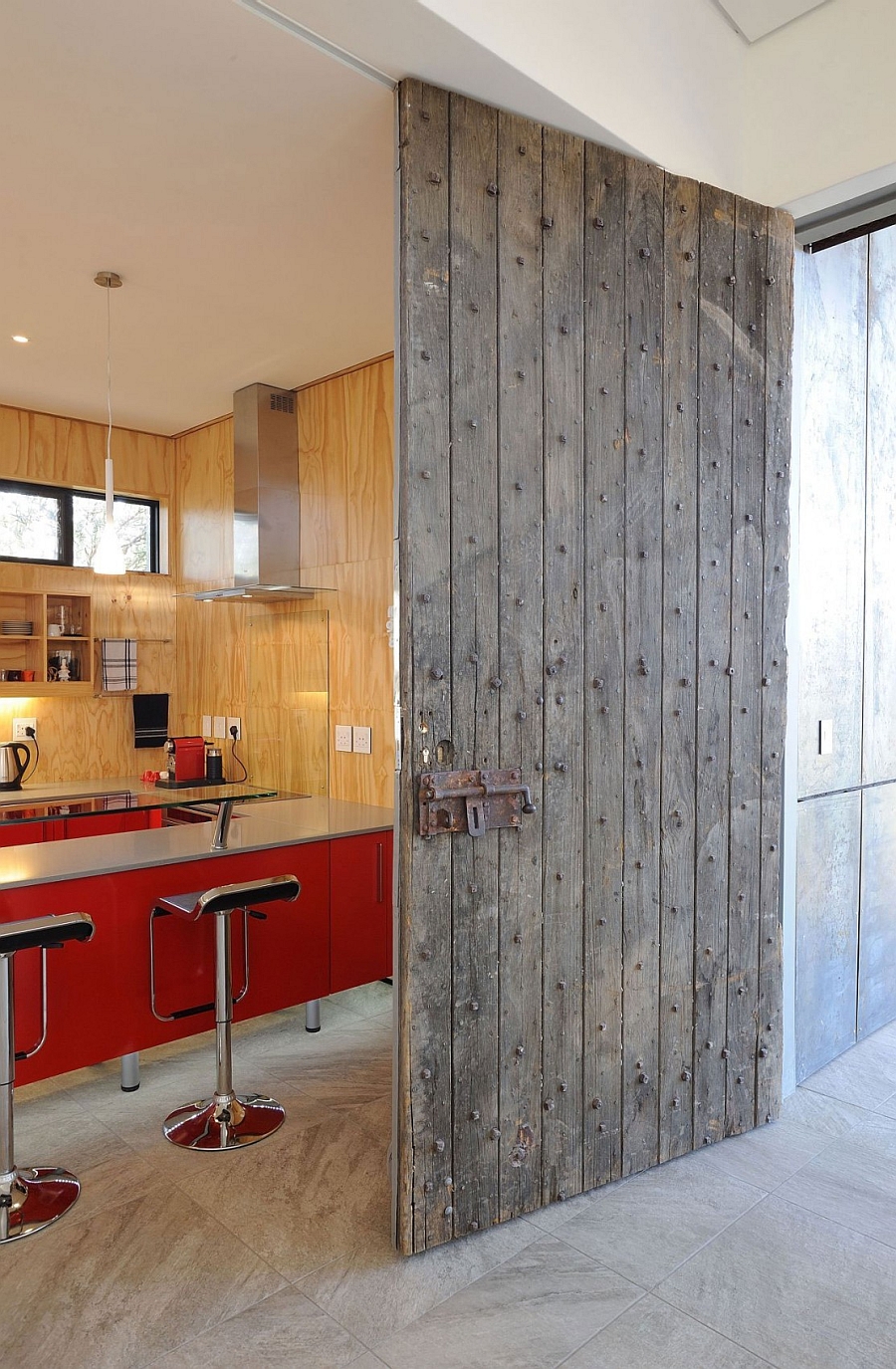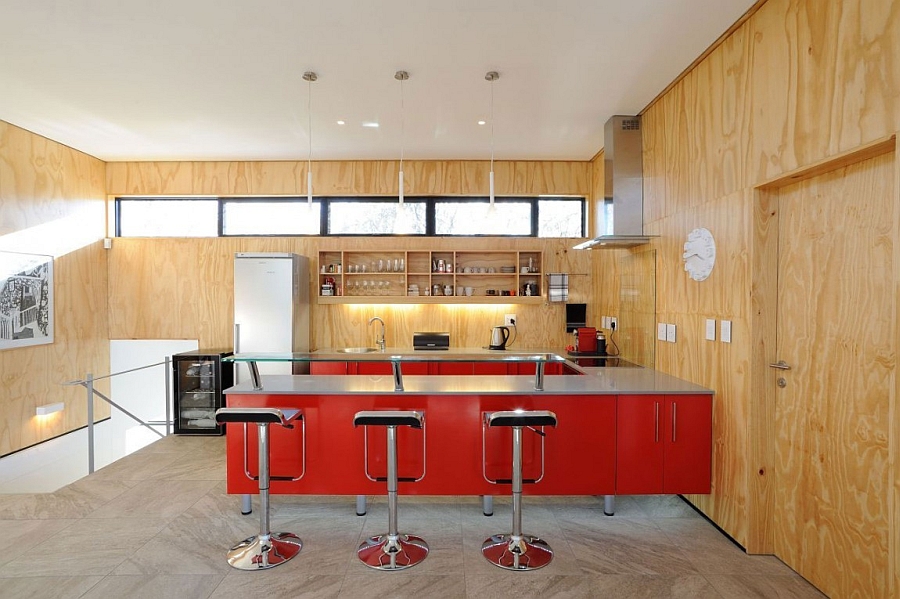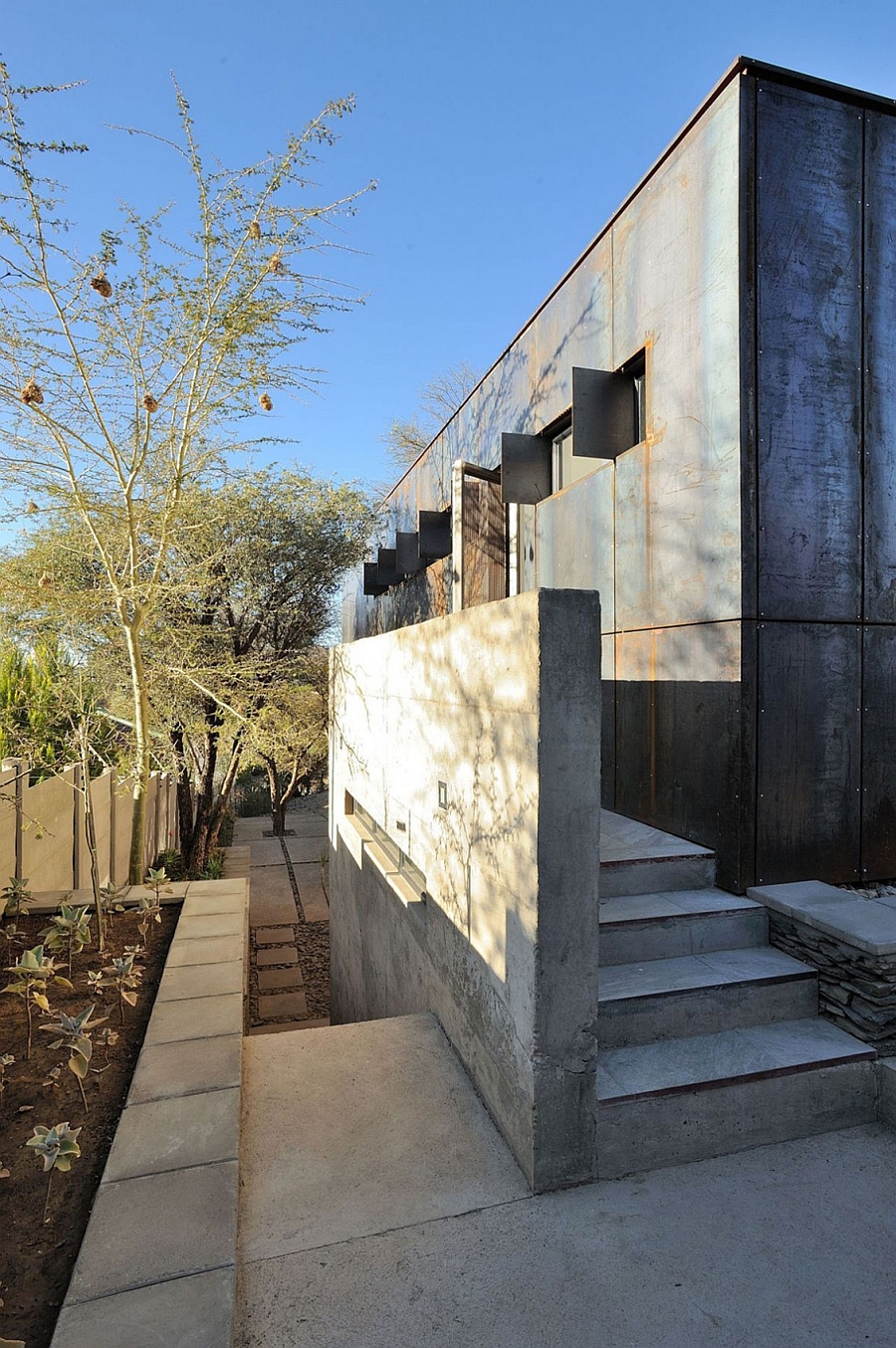 With steel mesh panels obtained from old security and fencing, solar water heating, and passive design principles, the innovative residence does the best it can to minimize its carbon footprint. On the inside, a double-volume living area with a butterfly roof is the heart of the house and leads into an expansive terraced patio with an alfresco dining space and lovely views.
Sliding glass doors ensure that the line between the interior and the world outside is blurred, while the master bedroom and twin guest bedrooms are tucked away from any prying eyes. Elegant, eco-friendly and inherently smart, this remarkable renovated home encourages you to reconnect with nature as you take on life at a relaxed pace!