One of the many iconic trends created by Midcentury masters like Isamu Noguchi is the seamless blend of the east and the west when it comes to interior design. While the 70s and the 80s were filled with playful and exuberant colors, the incessant rush of modern life has seen many homeowners turn towards the oriental for soothing calm. The stunning Azumi Residence crafted by Webb & Brown-Neaves is a home that you might normally expect to see in a quiet little town in Japan. But located in the urbane Burns Beach suburb of Perth, this fascinating residence fuses Zen-like Asian elements with contemporary glitz!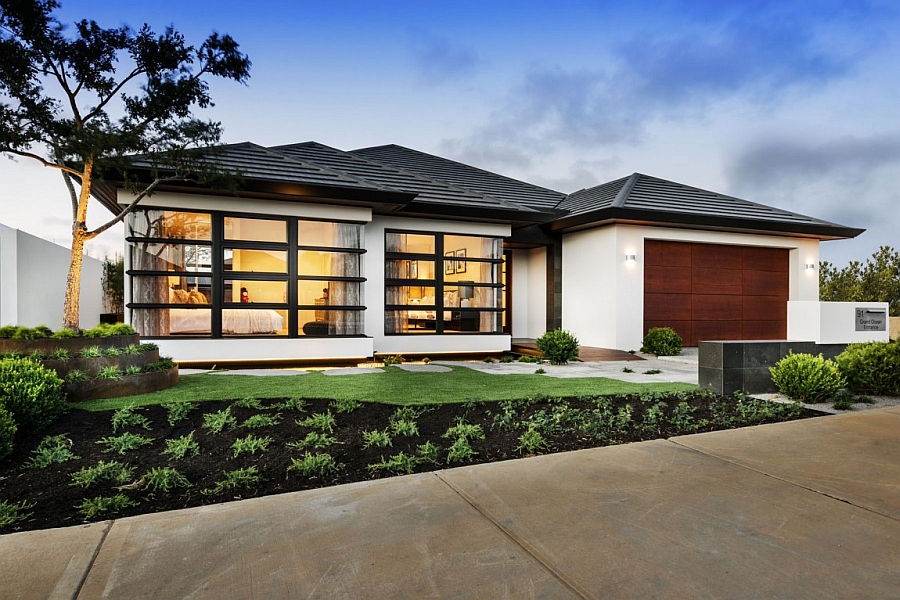 Keeping in line with the fundamentals of classic Japanese design, nature plays a pivotal role in shaping the overall appeal of this elegant home. An open living area contains a beautiful sitting area, an elegant dining space with classic wishbone chairs and hip Tom Dixon lights, and a modern kitchen that is shaped by simple straight lines. Yet Asian-inspired accents, accessories and wall art ensure that the Japanese touch is never lots throughout. Smart shoji screens and timber ceilings give the home unmistakable inviting warmth.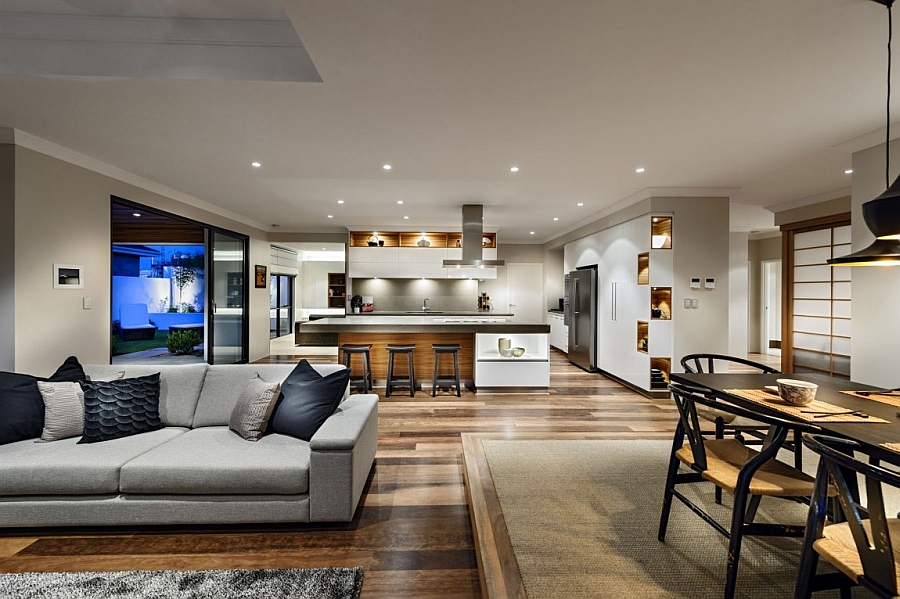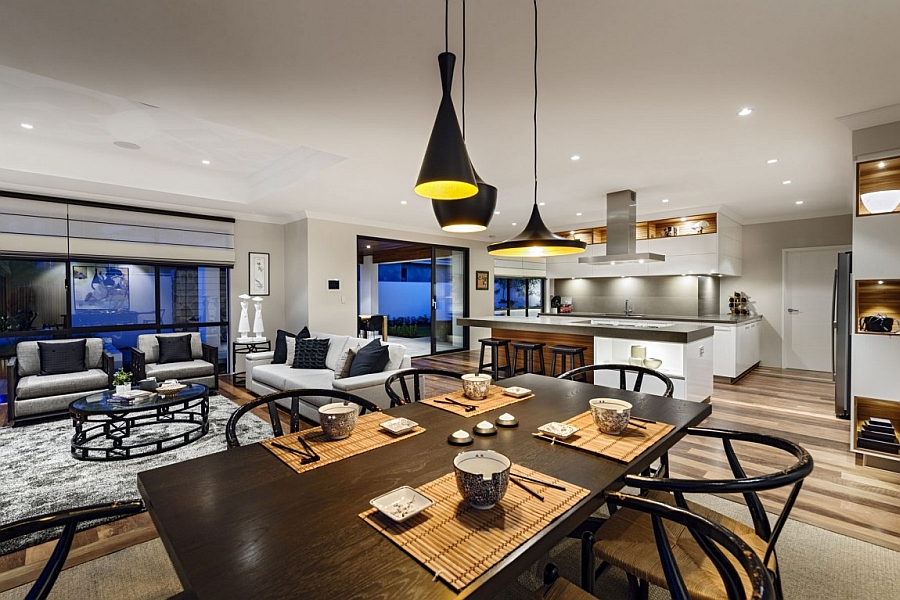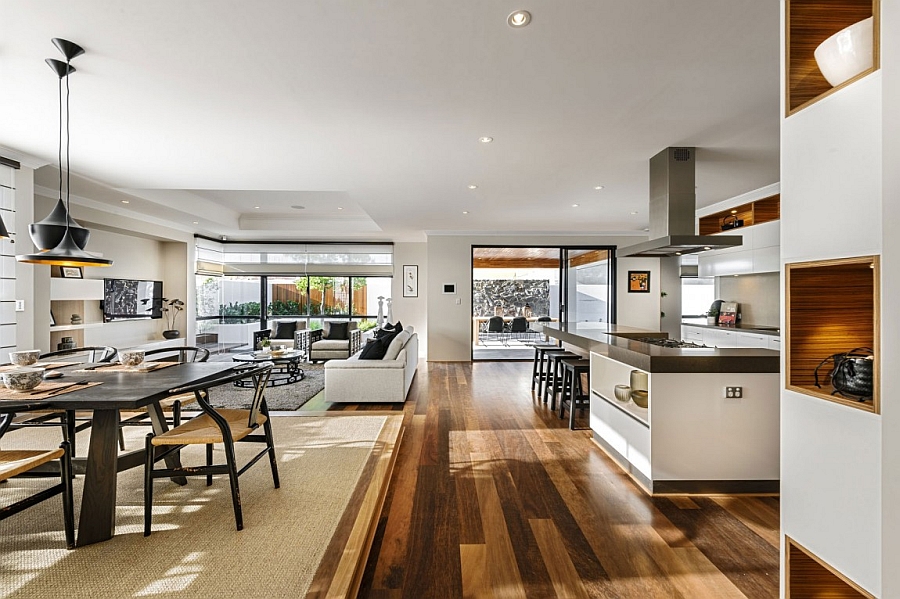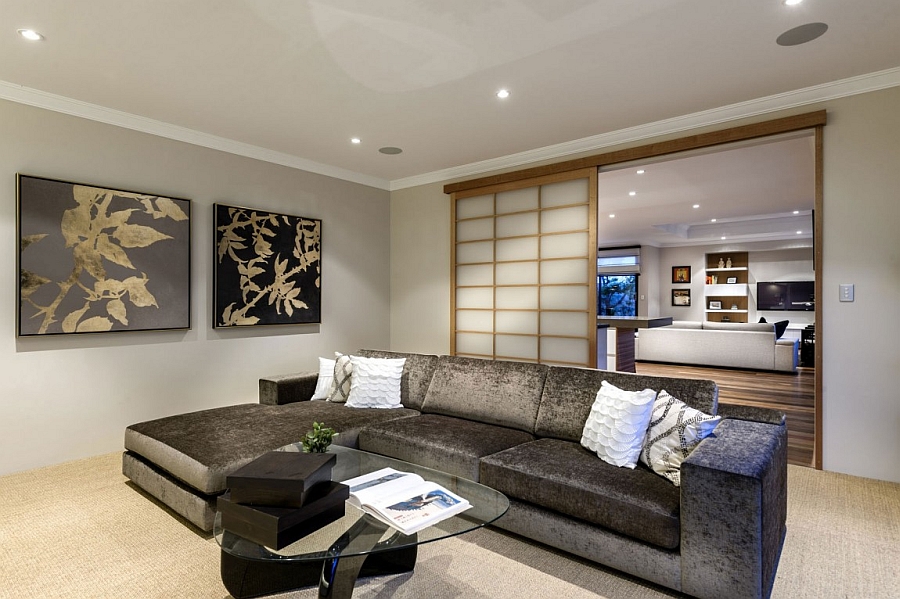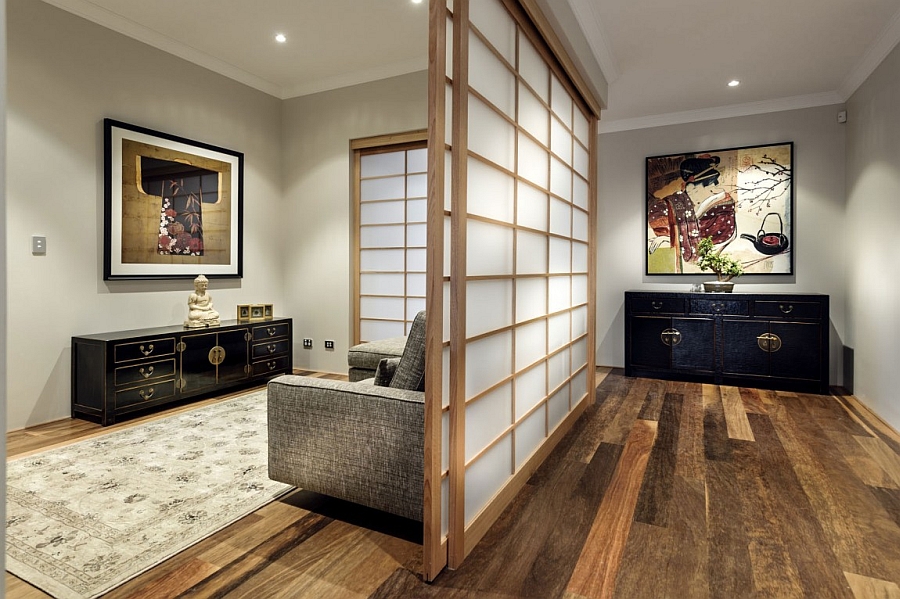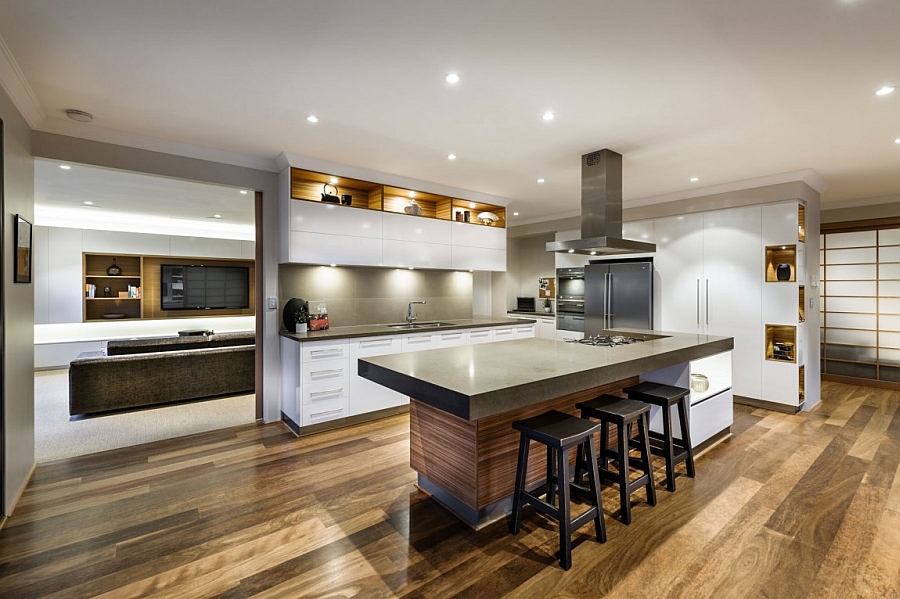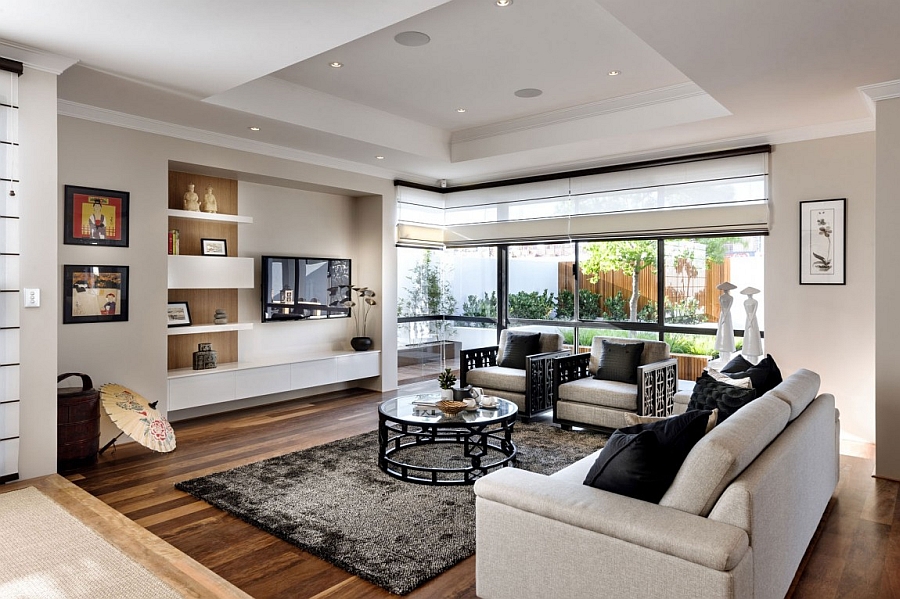 Apart from the central gourmet kitchen and the serene water feature outside, it is the 5-star master suite that really steals the show with its amazing oriental style, luxurious four-poster bed and a bath that evokes the memories of a soothing spa. The exterior of the home adds to this appeal with a landscape that aims to bring a touch of the Far East, while the dark roof seems to mimic the Japanese style in an 'ever so subtle' fashion.
With four bedrooms, two bathrooms and a separate children's wing, this home seems like an absolute bargain at $450,650. A relaxing hub in the heart of one of Australia's iconic cities!