Shopping for kids' rugs can be tricky. Either the choices are unusually bland, or the selections begin to look like they should be on the floor of a classroom. Finding a rug that's stylish, colorful and whimsical is a tall order. But don't fret–we're here to help! Today we feature an array of rug ideas with the power to add chic festivity to a child's bedroom. They're quirky, they're perfectly on trend, and they're instant conversation pieces. Enough talk–let's go shopping!
A Rainbow of Color
We begin with a collection of ultra-colorful rugs. We're talking about a rainbow of color, folks! The marble craze is in full effect–and that includes marbleized patterns. This Tectonic Floor Rug from The Land of Nod is filled with colorful bands that evoke the bold beauty of minerals: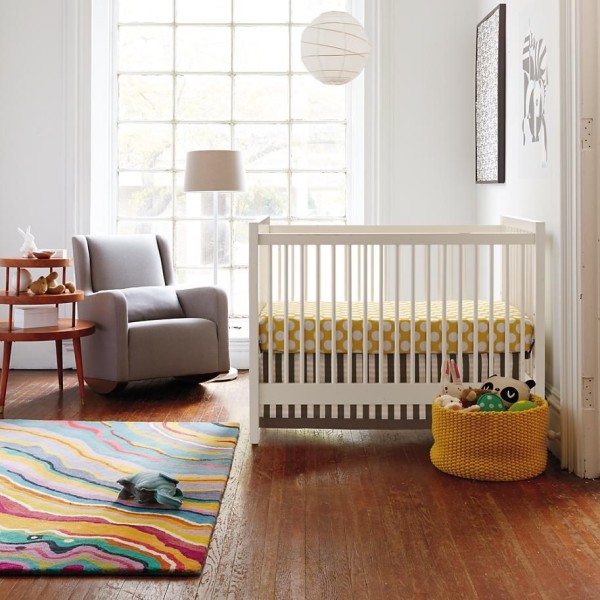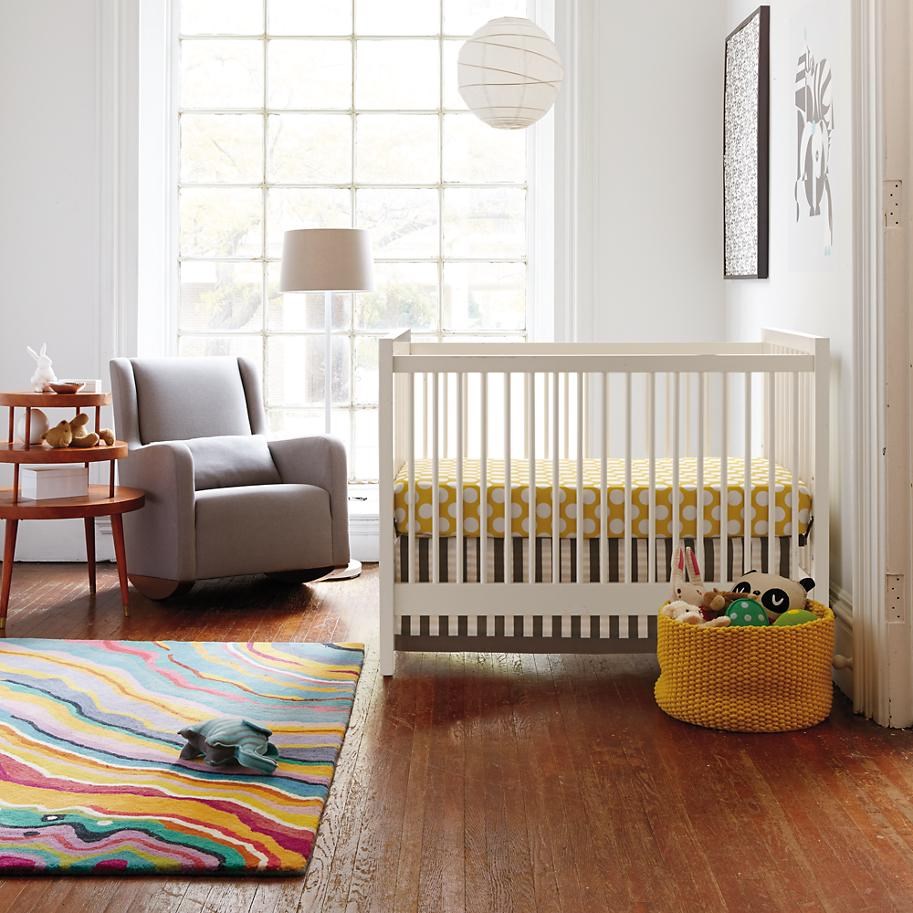 Like the pebbles in your favorite fish tank, this Aquarium Gravel Rug from The Land of Nod will mesmerize you with its brightness and mosaic-like pattern. Looks good enough to eat–but don't!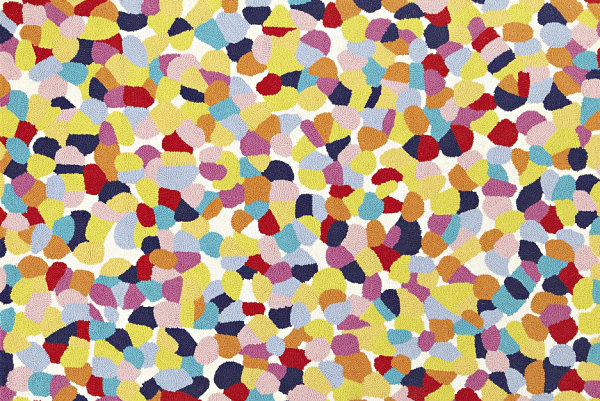 Speaking of tasty goodness, say hello to the Candy Dot Rug, featuring raised dots on a grey background. Perfect for the art center of a child's playroom, don't you think?!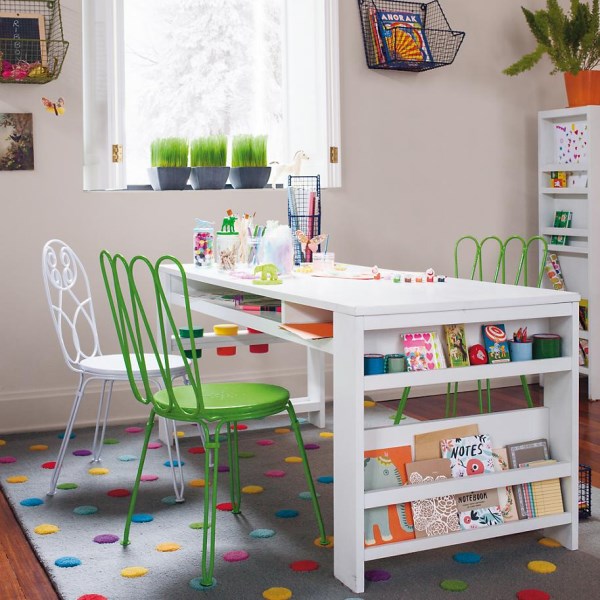 You can't go wrong with stripes, and this 9-Stripe Dhurrie Rug from CB2 features an array of them in bright hues, such as neon green, pink, blue and red. Don't hesitate to look outside of children's stores for the perfect rug. Design-fabulous retailers for adults often have colorful rugs that are perfect for kids' spaces!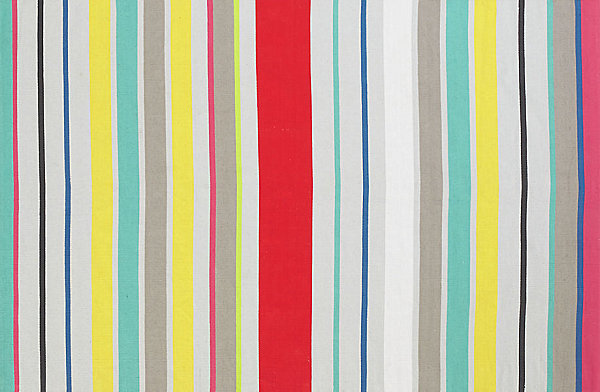 Sometimes the best artwork can be found on the floor. Rug art! This Rain and Shine Rug from The Land of Nod will put a smile on any face. Designed by artist Colin Walsh, it boasts a retro-meets-modern look that's quirky and charming: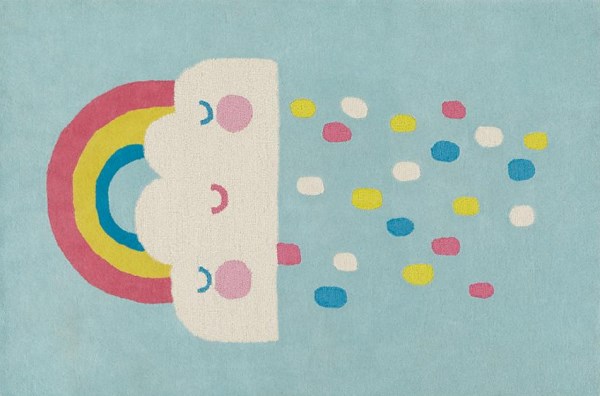 Two-Toned Color
We now move from an array of colors to just a couple (or a few). Remember when we encouraged you to look outside of kids' stores for the perfect rug? This can also involve shopping at stores for teens. These colorful rugs from PB Teen are refreshingly bright, and they can work in a range of spaces, including nurseries.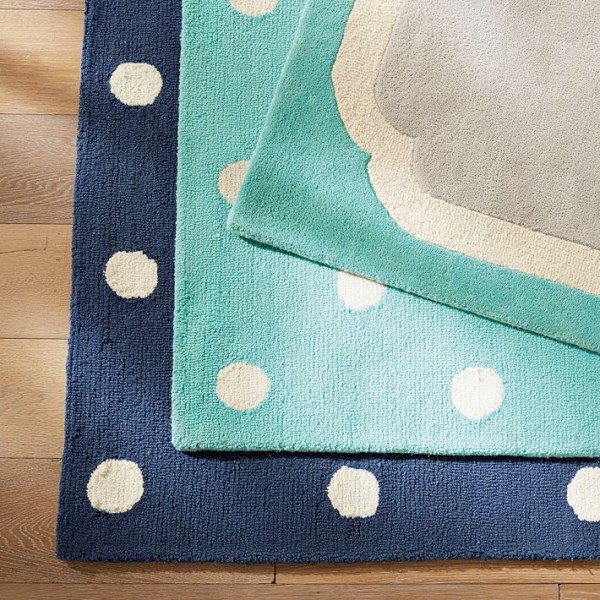 There's something about polka dots. Especially when they consist of strategically arranged thin stripes! This Capel Play Dot Rug in Coral from Pottery Barn Kids is a unique take on a classic pattern: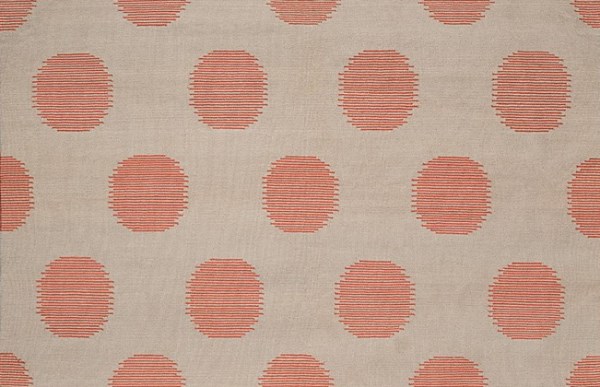 When it comes to kids' rooms, carpet tile is quickly gaining popularity. Retailers such as Flor specialize in easy-to-install, easy-to-clean, and easy-to-remove flooring options that allow you to design your own look. Convenient AND stylish! Stay tuned for a post on Flor carpet tiles in the near future. [from KidSpace Stuff]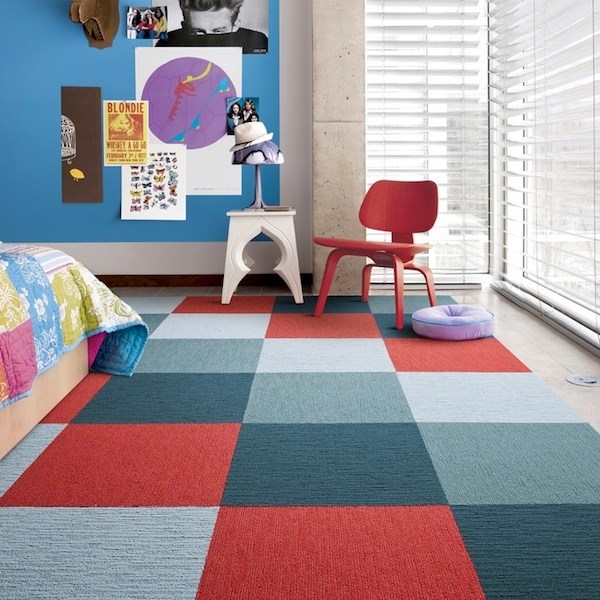 Geo style can make a big impact in a child's room. Especially when the pattern is as lively as the one featured on this Triangles Rug in Aqua from Pottery Barn Kids: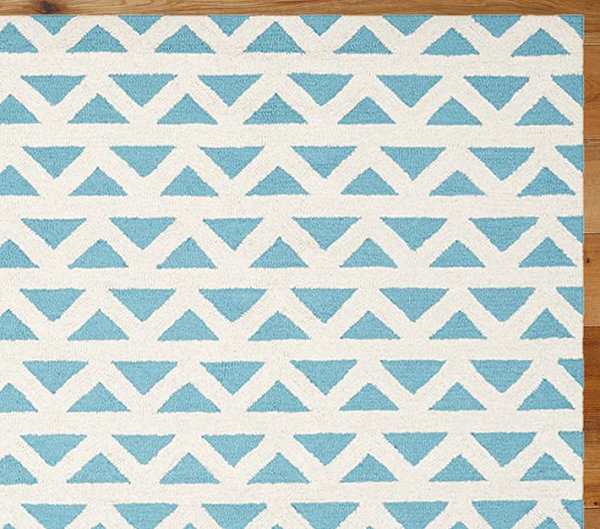 Kelly green is making a comeback in kids' rooms this season. There's just something crisp about this hue, especially when paired with bright white. This Capel Cottage Stripe Rug in Kelly Green from PB Teen will take center stage in a child's room. Yet the classic nature of stripes makes the pattern easy to mix and match with others.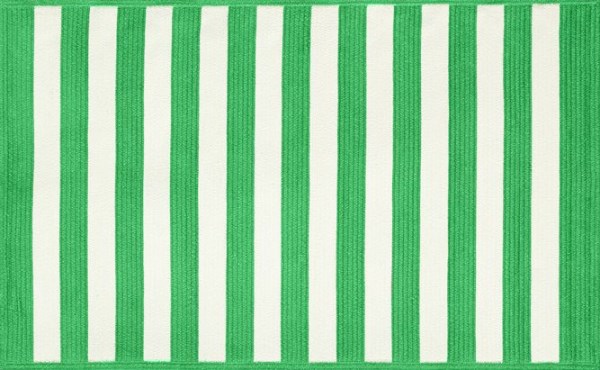 We featured this Feather Rug from Serena & Lily in our recent post on modern nursery design. With rich shades of emerald green and corsica blue, the design is sophisticated without being stuffy: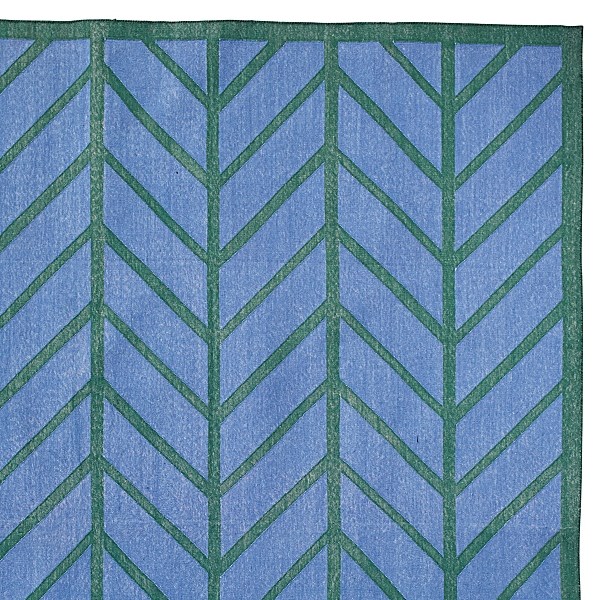 Remember–if you can't find what you want at children's decor outlets, check out some unexpected sources for colorful rugs, including retailers such as CB2. If you're like us, you're considering using a few of today's featured rugs in spaces for grown-ups too! Happy decorating!