Most often the lofts and apartments that we come across in Vancouver tend to have either a typical Soho style borrowed from New York or a touch of industrial charm that is so unique to the city. But this remarkable penthouse dubbed the 'Elysium' floors you with a more international appeal. Part of the iconic Grace Building in Yaletown, this exclusive and sophisticated penthouse is spread across three different levels and drapes you in a world of opulence. Conjured up and brought to life by developer and architect James Schow, the 4,700-square-foot estate is indeed a dream home that promises to transform your life with comfort and class!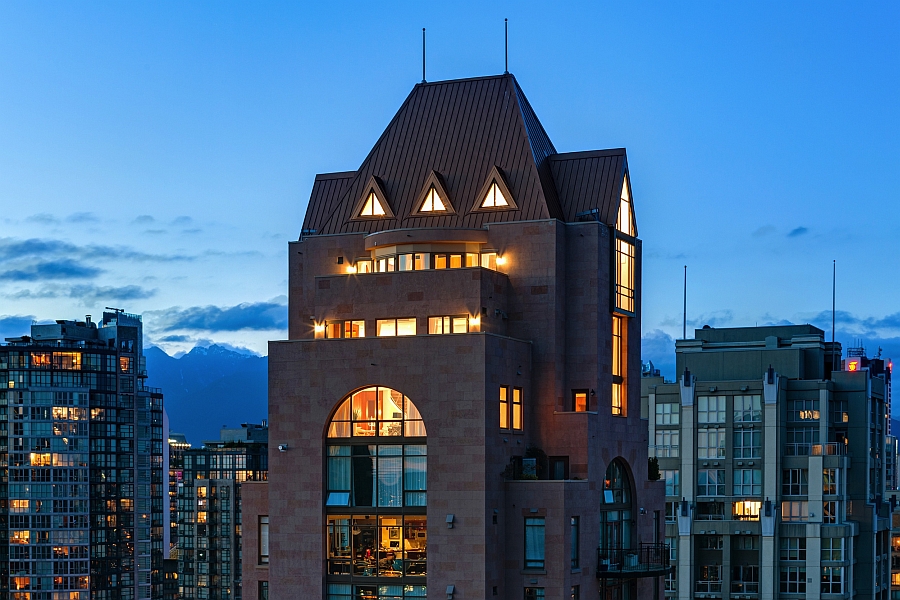 One of the most remarkable features of this phenomenal home is the 40-foot vaulted cathedral ceiling that gives the interior an air of majesty and grandeur. Two private elevators lead into the private foyer of the penthouse, and the living areas are spread across two different levels. An elegant living area that offers unabated views of the city skyline along with the distant mountains and the ocean welcomes you gleefully. A lovely family room overlooks a state-of-the-art kitchen draped in warm wooden tones.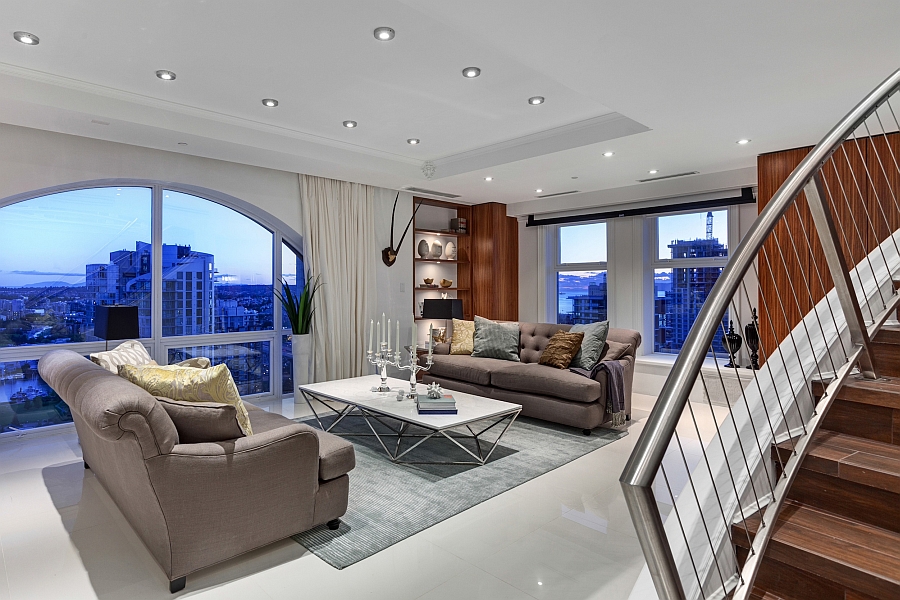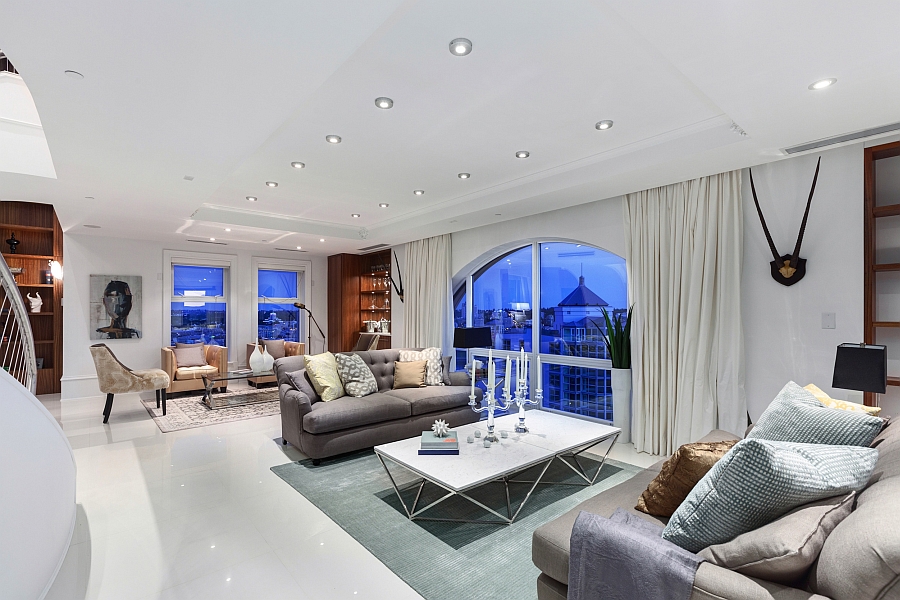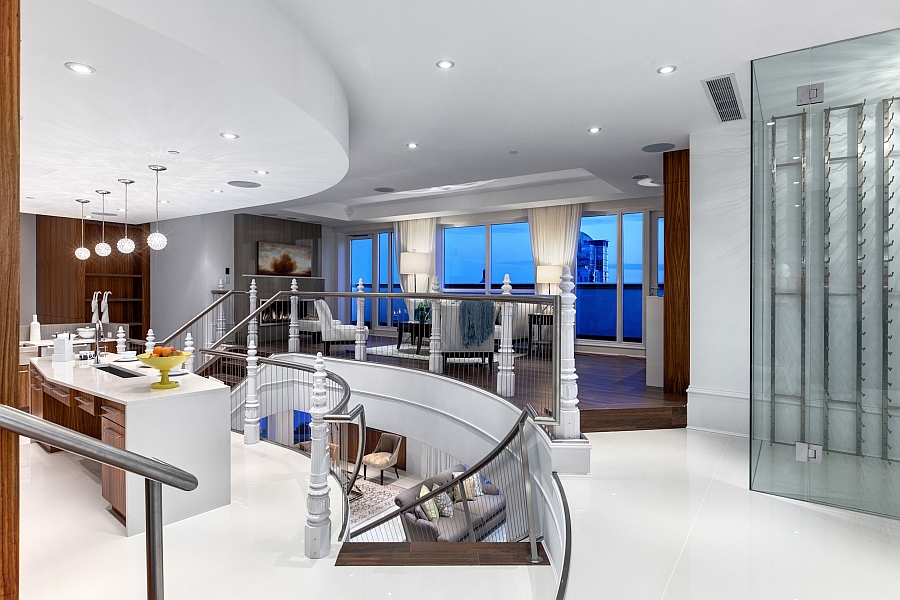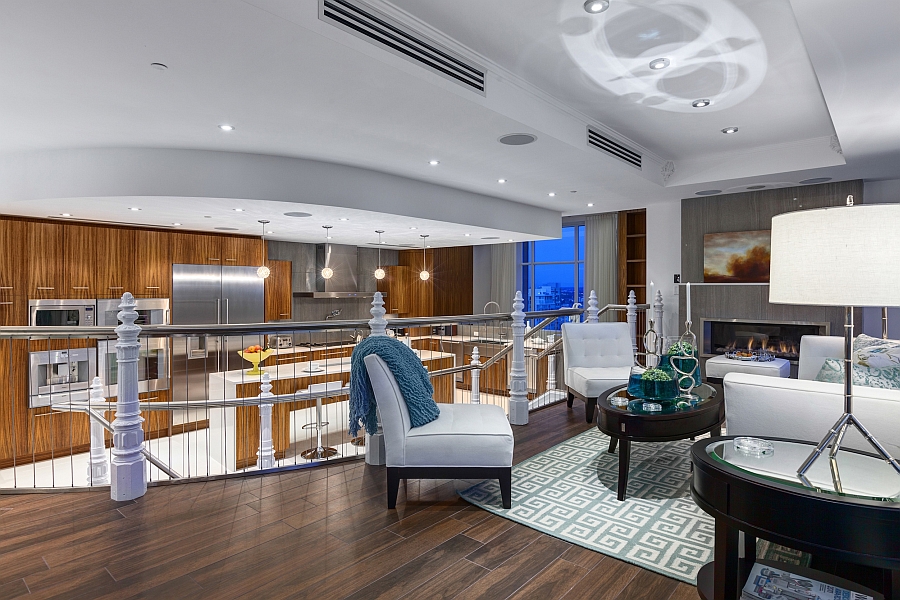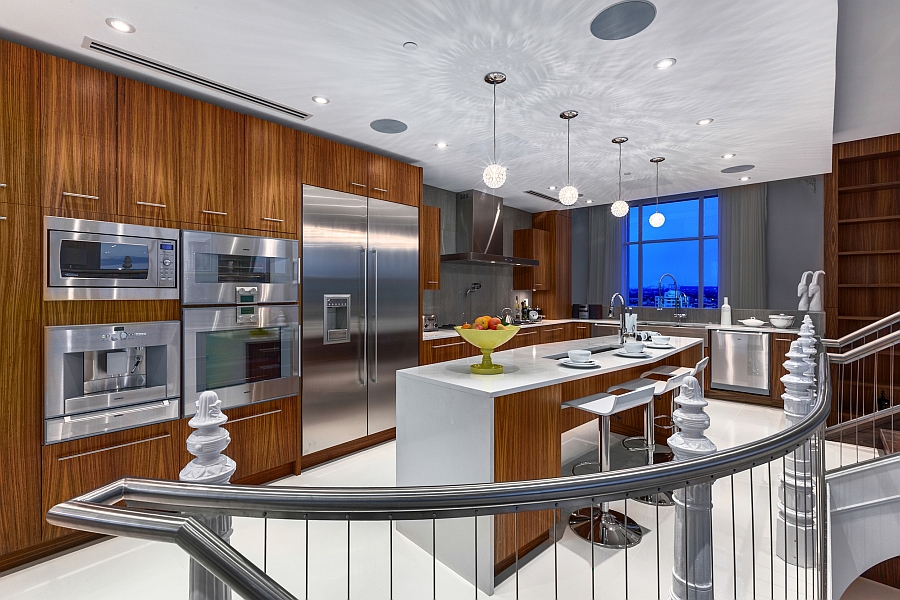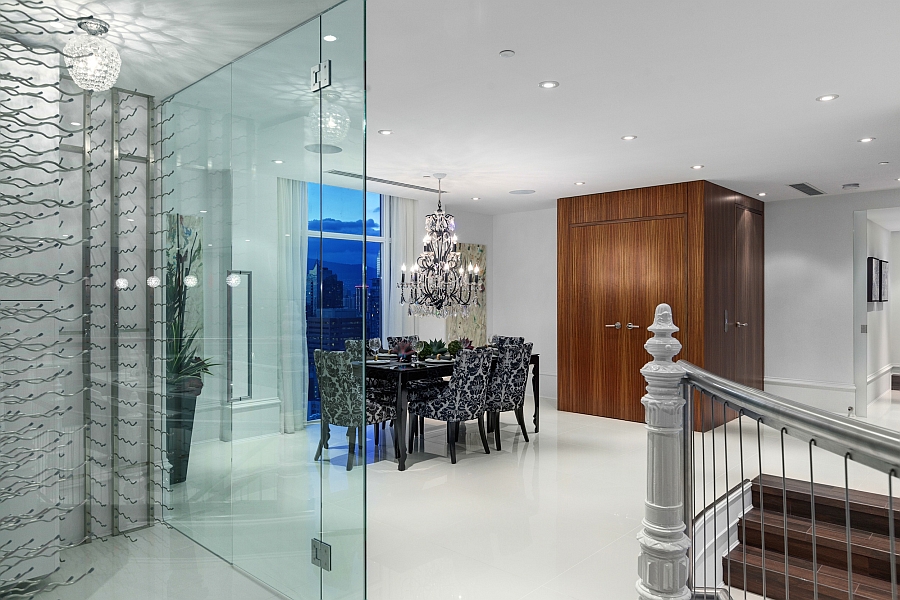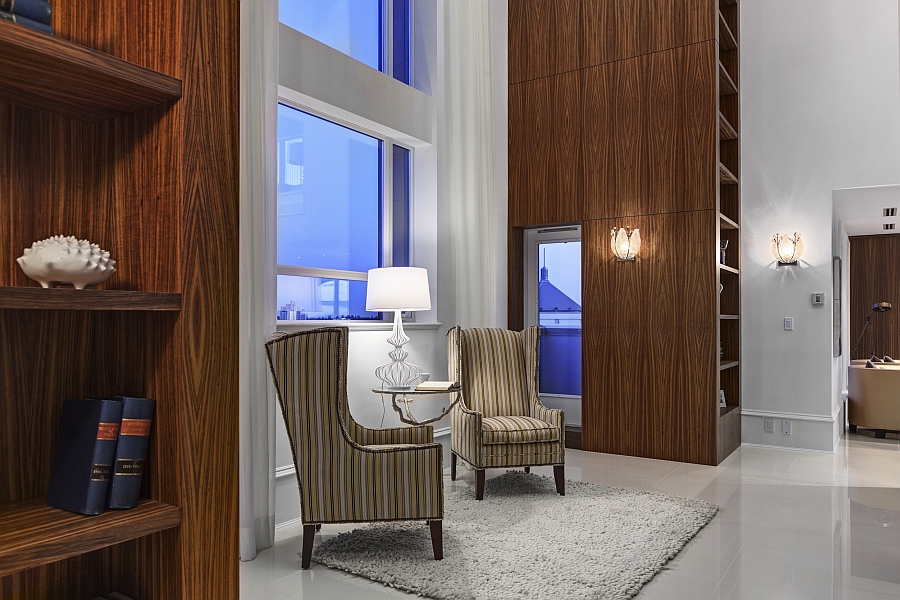 The entire penthouse features 3 bedrooms, along with the master suite, 4 baths, an indoor/outdoor pool, a wine storage area, and 7 private terraces that tempt you to spend more time outdoors than inside! Combining contemporary luxury with fine details like the porcelain floors and rich Mozambique millwork, the dazzling penthouse showcases the absolute best Vancouver has to offer and is listed at $9,998,000.