The modern kitchen is all about aesthetics, ergonomics and inviting warmth rolled into a sleek and stylish package. Yet there are many kitchen additions that still seem to be stuck in the past, and tradition often supersedes creative solutions that can make your life a lot easier. The mobile kitchen island is one such addition that should be a lot more popular than it already is. Combining efficiency with elegant design, the kitchen island on wheels is a snazzy addition that promises to serve you in more ways than one.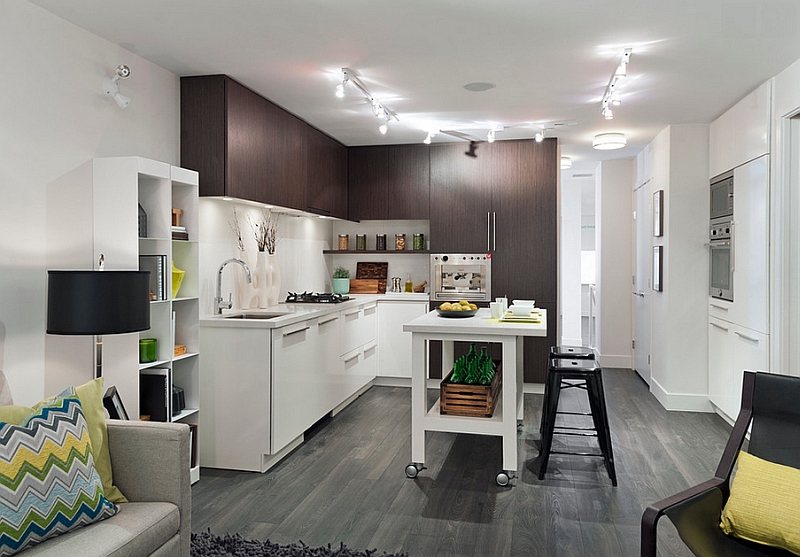 by i3 design group
The kitchen island on casters is an idea that has originated from the commercial kitchen, and with cool contemporary kitchen carts offering to double as chic and well-organized kitchen islands, there are plenty of available options for every homeowner. Fitting in with any design style, color scheme and design template that you have going in your kitchen, the island on wheels is all about revitalizing your kitchen with some youthful zest!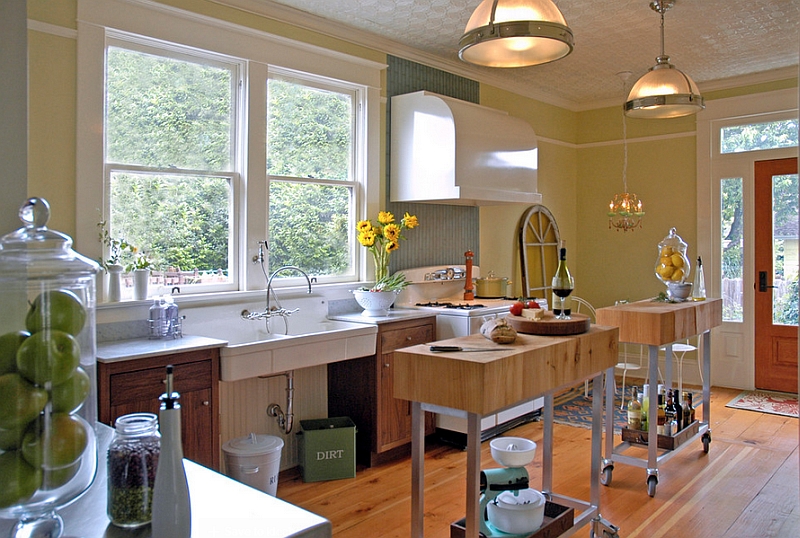 by Arciform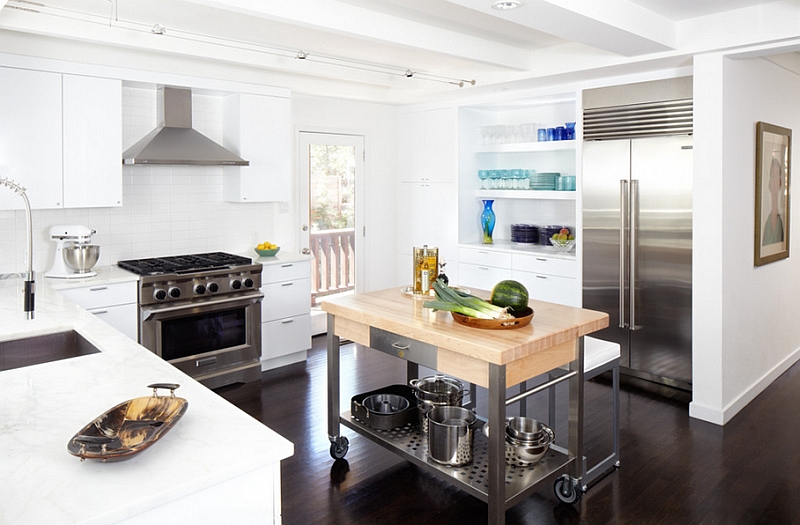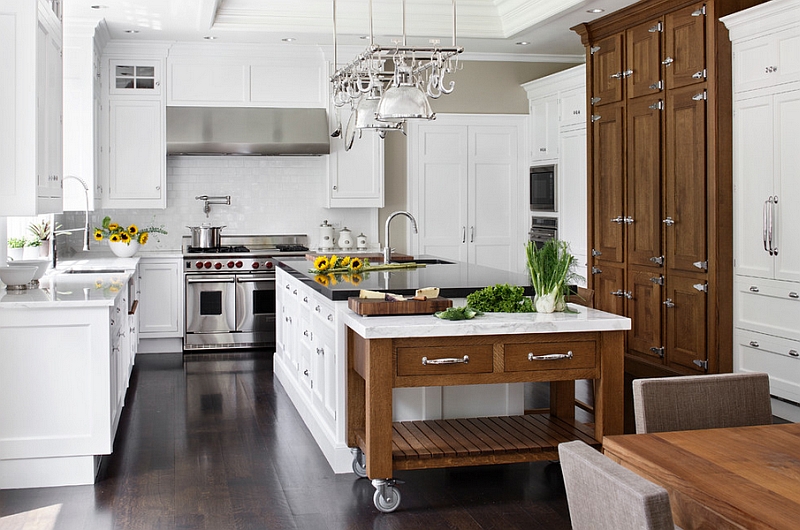 by Dalia Kitchen Design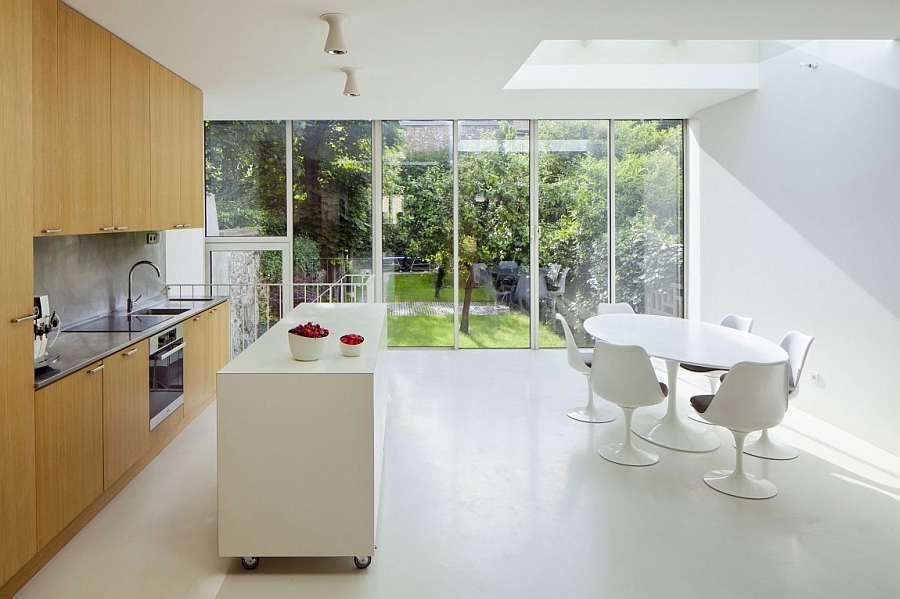 Watch as this classic French home gets a modern makeover!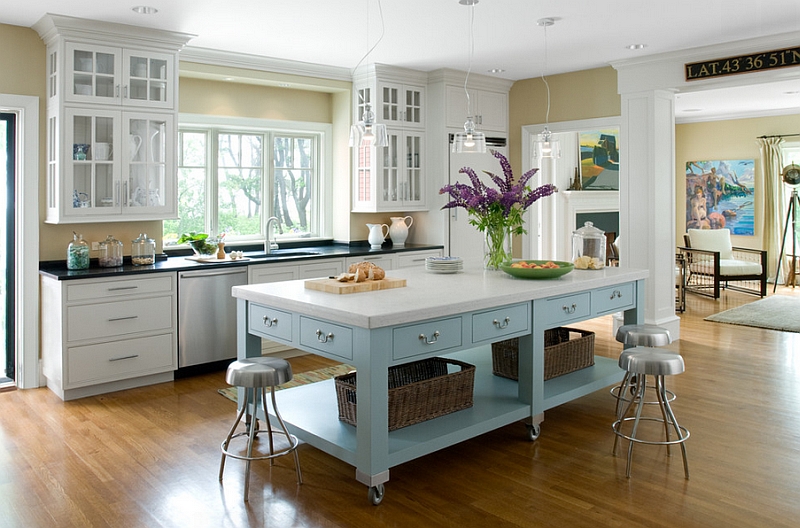 by Banks Design Associates, LTD & Simply Home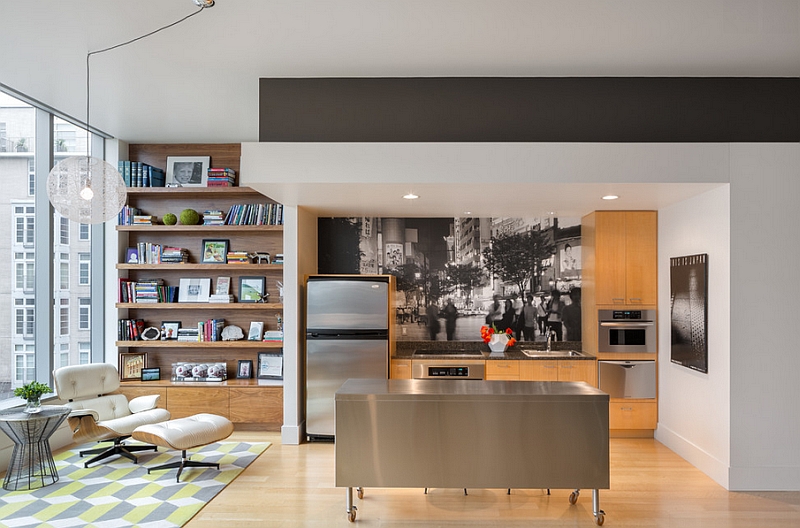 by Josh Partee – Architectural Photographer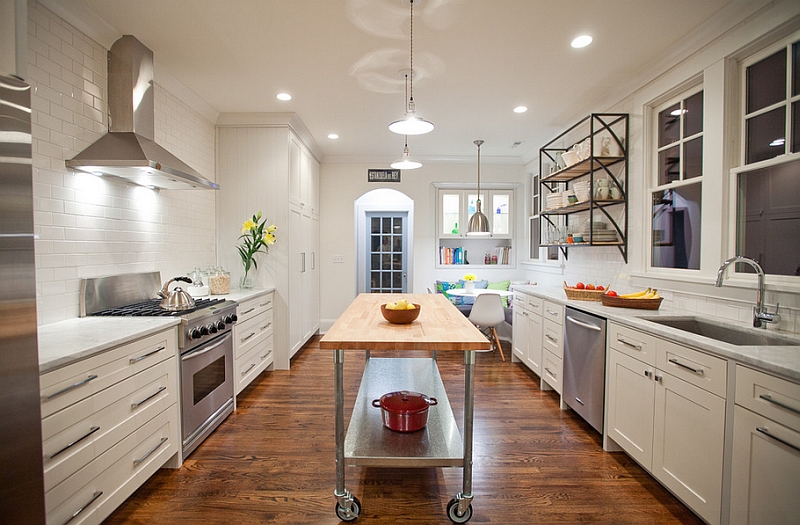 by Nathan Cuttle Design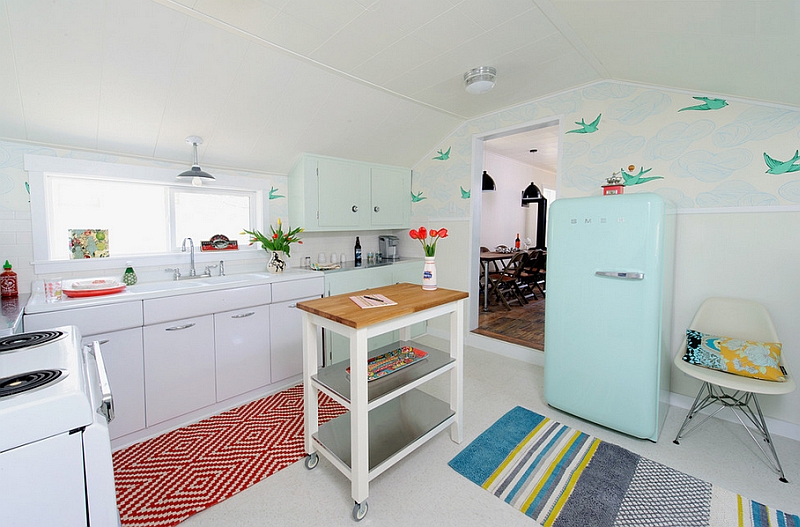 Small and Efficient
When it comes to a kitchen island on casters, the idea is to let form follow function, and this holds especially true when you are picking a mobile island for a compact kitchen. The overall floor plan of your kitchen should determine the size of the mobile island, its shape and the features it should bring home. If you have a long, narrow kitchen with very little space between the walls, a rectangular shaped island with an uncluttered look is the ideal choice. Small, square kitchens can either opt for the square mobile island with plenty of storage or even the circular kitchen cart that features a sturdy worktop.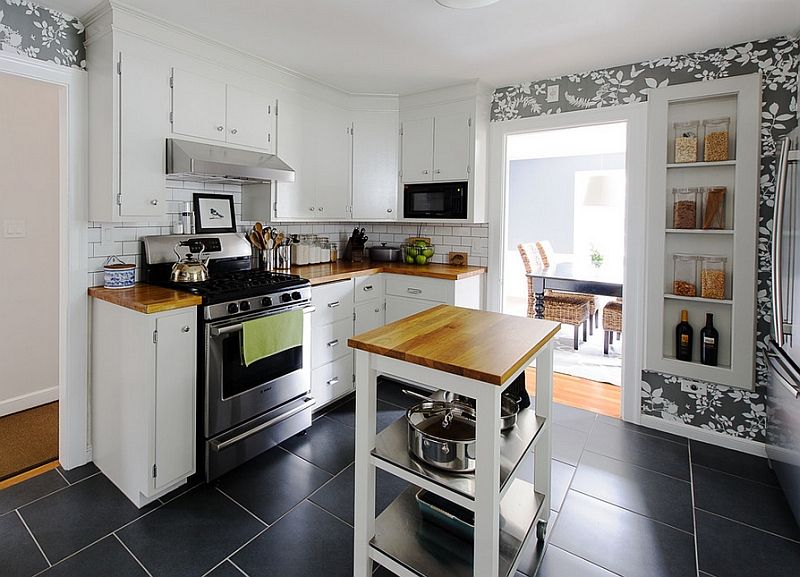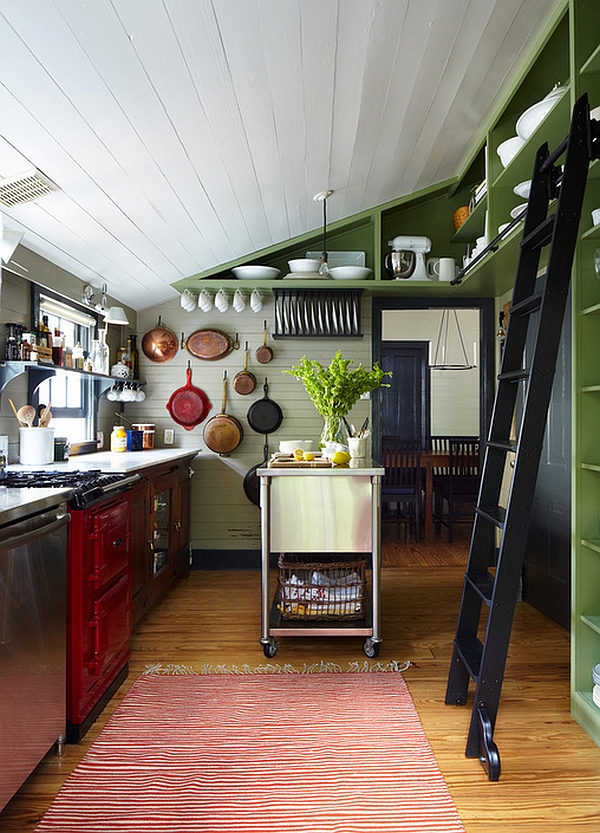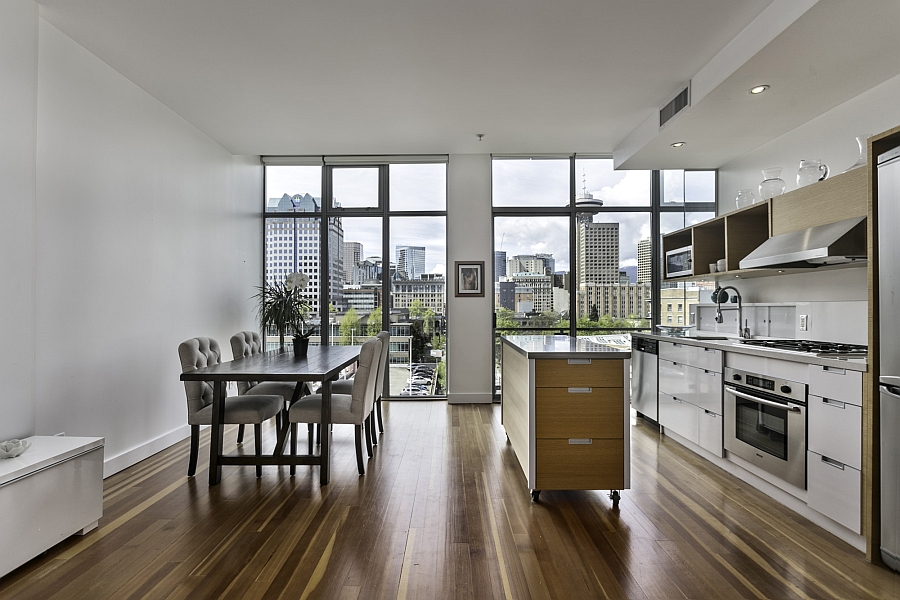 Explore this Vancouver Home
Choosing a kitchen island on wheels is much like designing a normal kitchen island in terms of style, size and proportions. In the case of the mobile versions, though, you also need to think about whether you want your kitchen island to double as a cool serving cart when not in use. If that's the case, then think of carts that have a light build and very few additional closed shelves.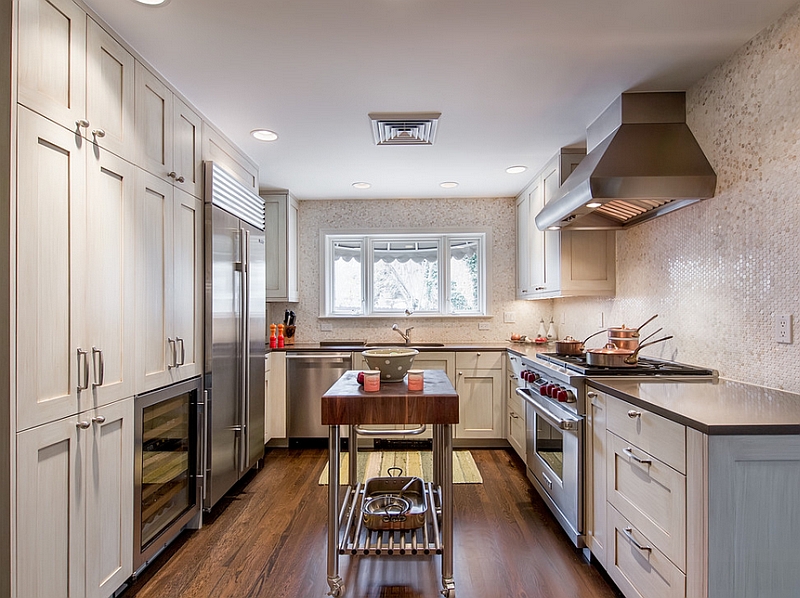 by Teri Fotheringham Photography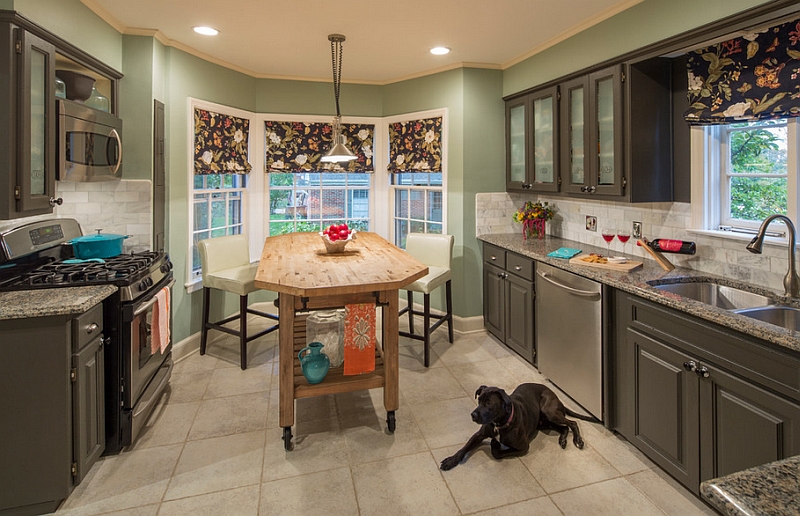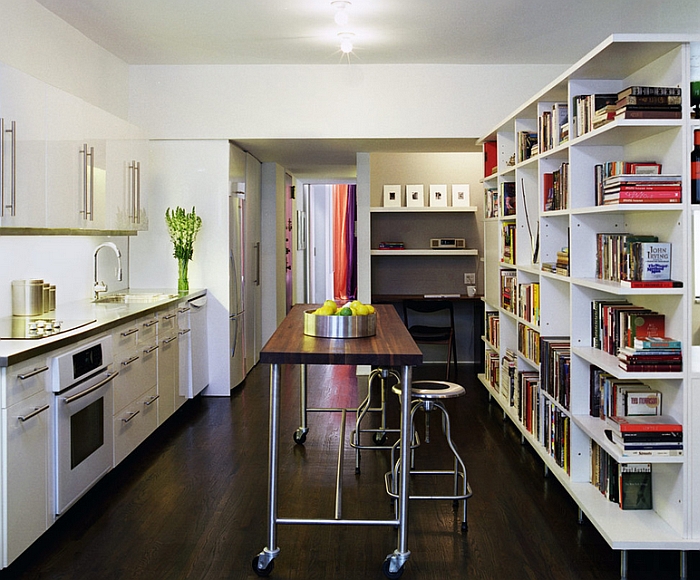 by Leone Design Studio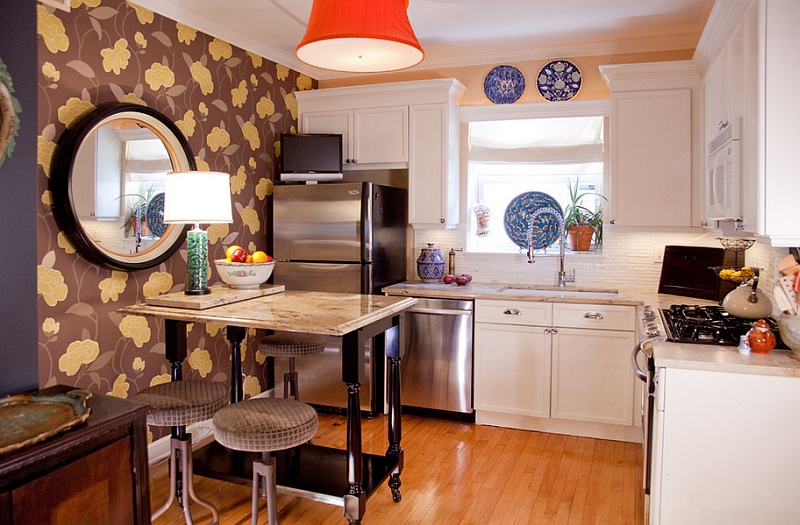 by Lisa Wolfe Design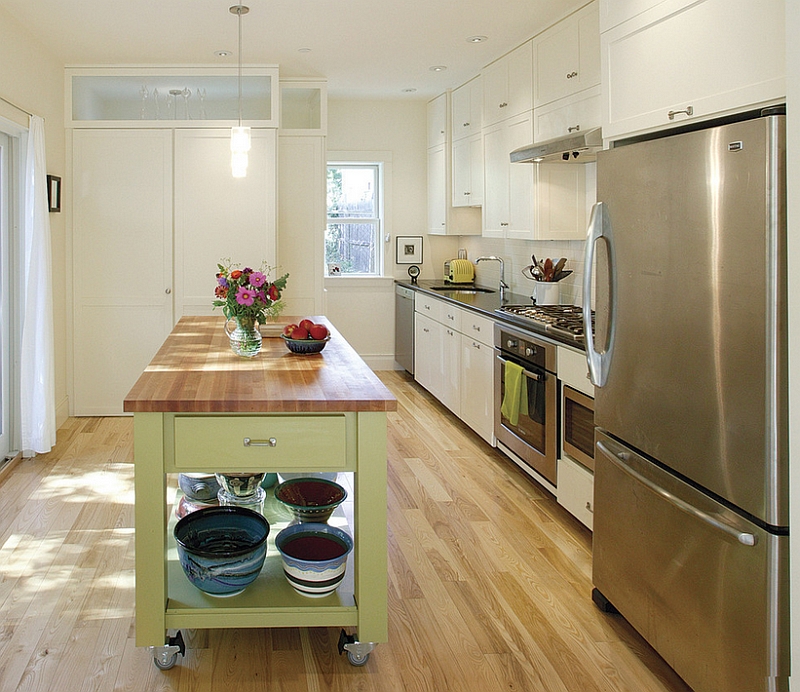 by Whipple – Callender Architects
Crisp Contemporary Designs
A kitchen island with locking swivel Casters need not be just a simple kitchen cart that serves several different purposes. Contemporary designers are coming up with some amazing full-fledged kitchen islands that are as elaborate and complex as the ones without wheels and yet offer you loads of flexibility when it comes to movement. The countertop of your mobile kitchen island is another important feature that defines its look and overall appeal. Choosing a material that is similar in shade to the adjacent dining table or the kitchen shelves help in giving the modern kitchen a coherent and pleasant vibe.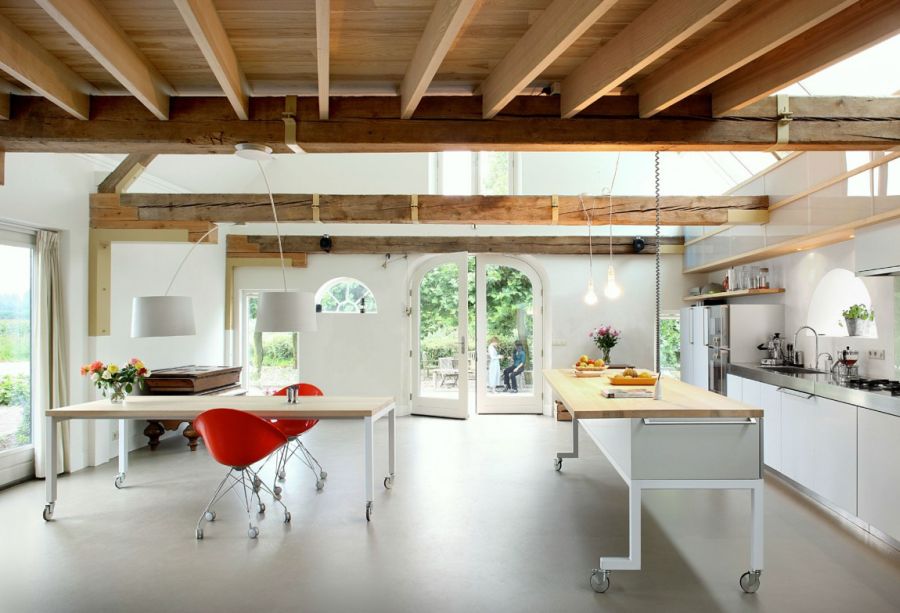 Take a look at this fabulous Dutch Renovation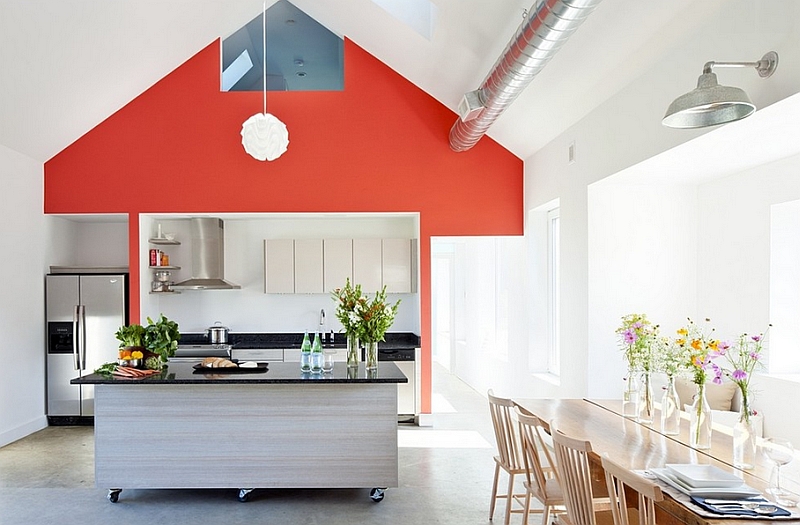 by ZeroEnergy Design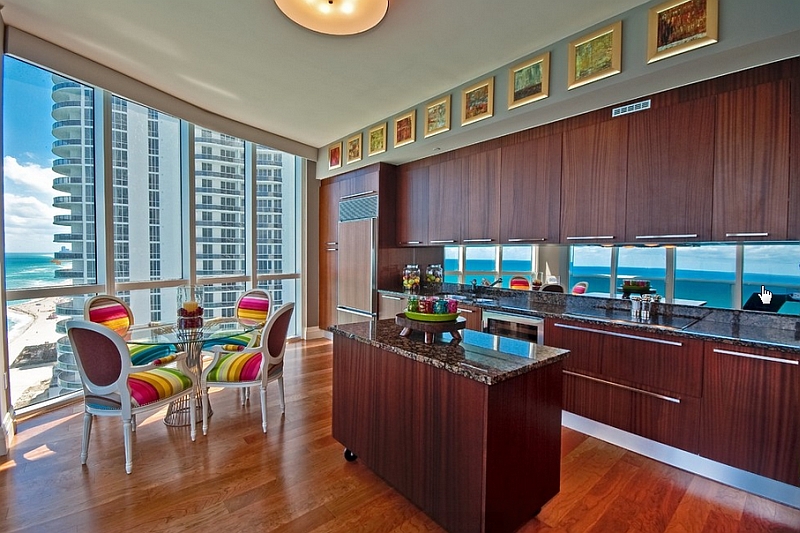 by The Tamarind Group
Lighting is obviously a key factor in shaping your kitchen, so make sure that you have the right blend of focused and ambient illumination for your mobile kitchen island. Those planning to use the island on wheels as both a prepping zone and a dining area need to take into account the varying lighting needs for each task. Using lights with the dimmer option and smart pendants can get this accomplished without much fuss!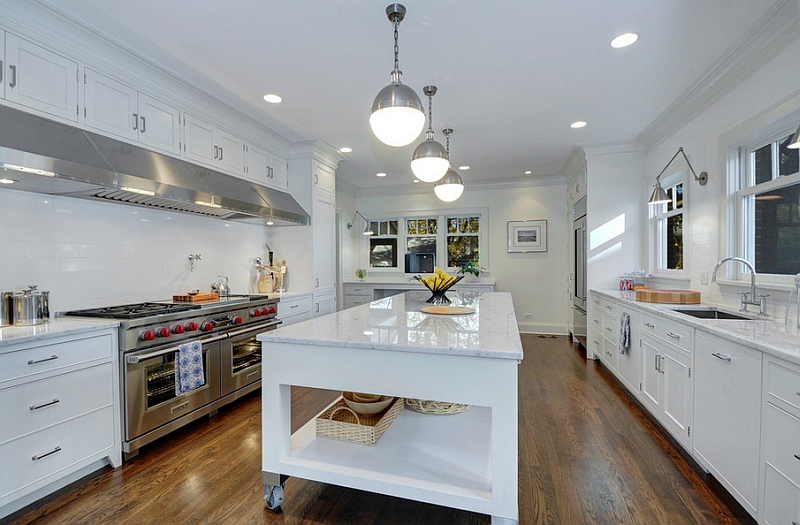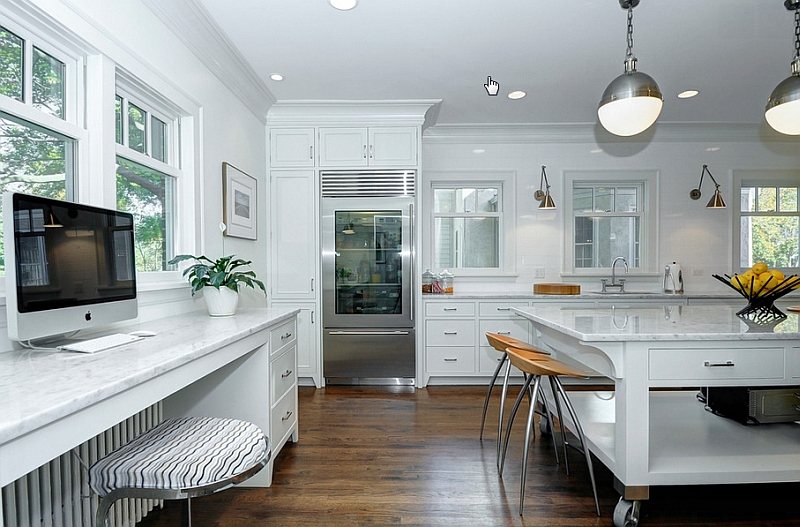 by Petrick Architecture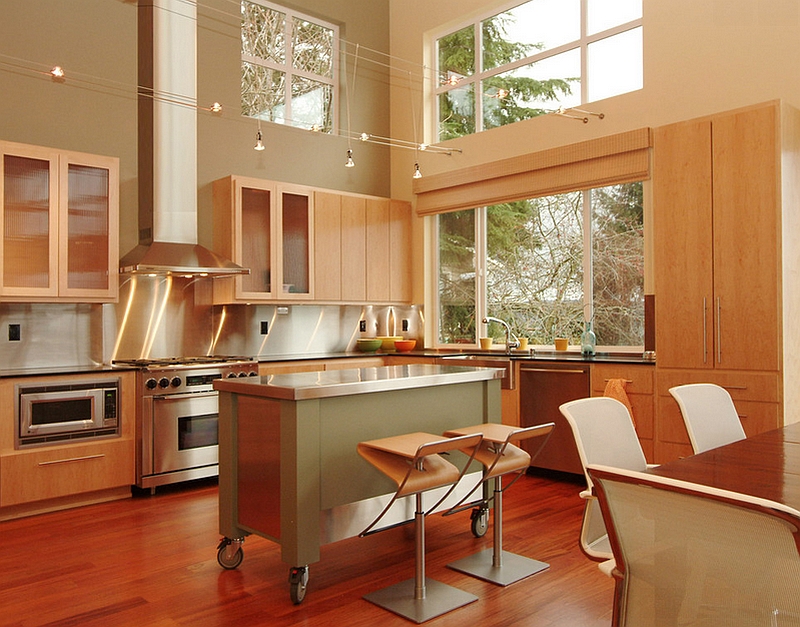 by Dan Nelson, Designs Northwest Architects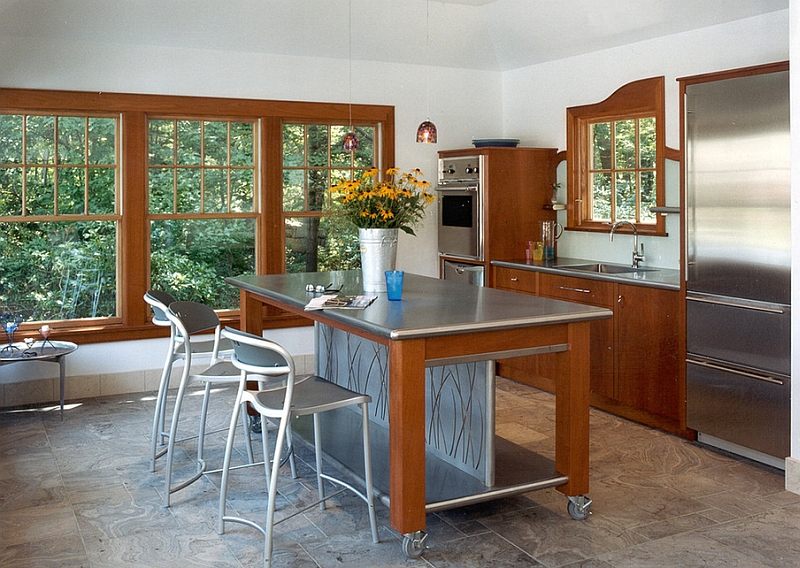 by Siemasko + Verbridge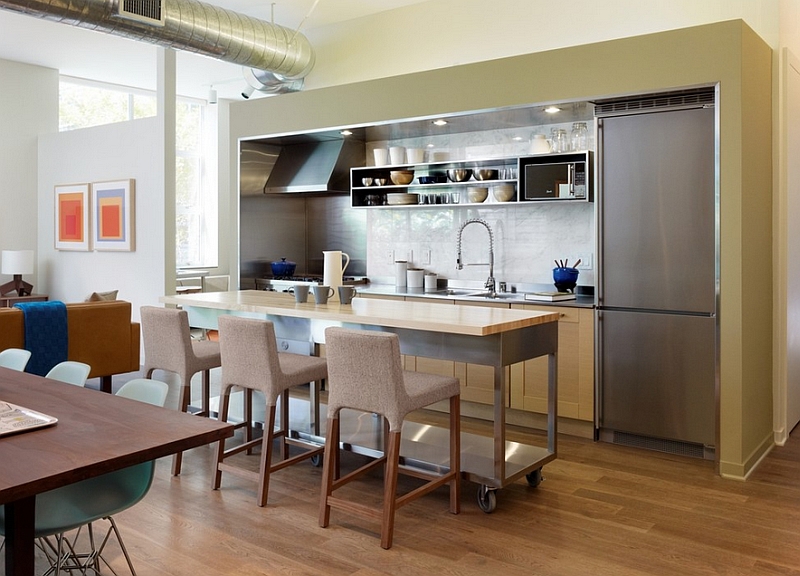 by Incorporated
A Creative Blend of Styles
While the posh kitchen island on wheels is a fashionable option, these crafty additions on wheels look even more splendid in kitchens that embrace the rustic, industrial and farmhouse styles. Since most rolling kitchen islands owe their origin to an industrial backdrop, you will not be too hard-pressed to find one that fits your industrial-style kitchen. Just place a nice pot rack filled with stainless steel and copper utensils above it and you have the picture-perfect industrial kitchen. Whether your kitchen is vintage or Victorian, the island on wheels rolls in with both class and competence!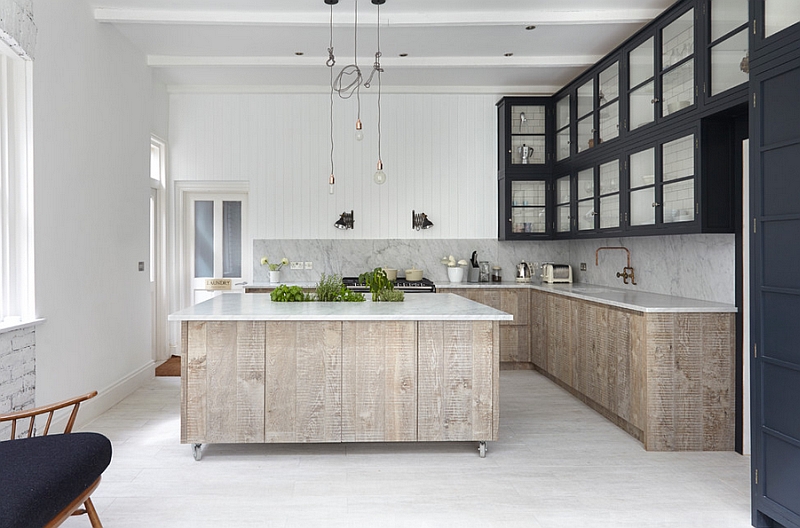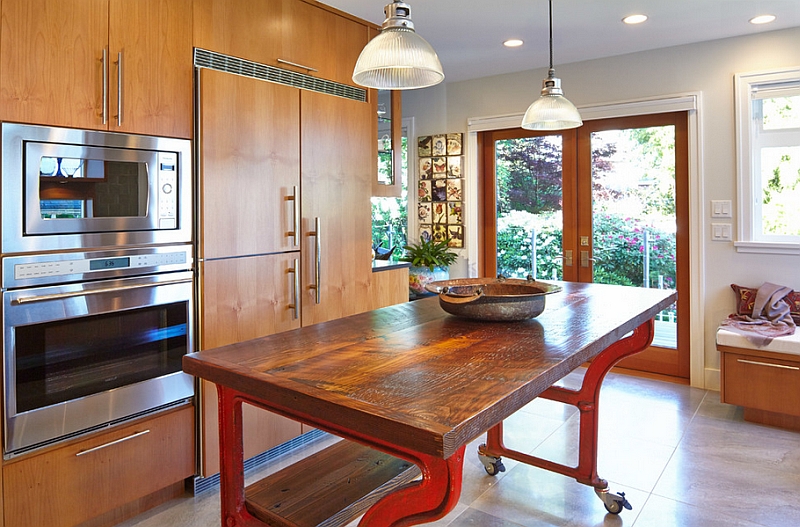 by Kerr Construction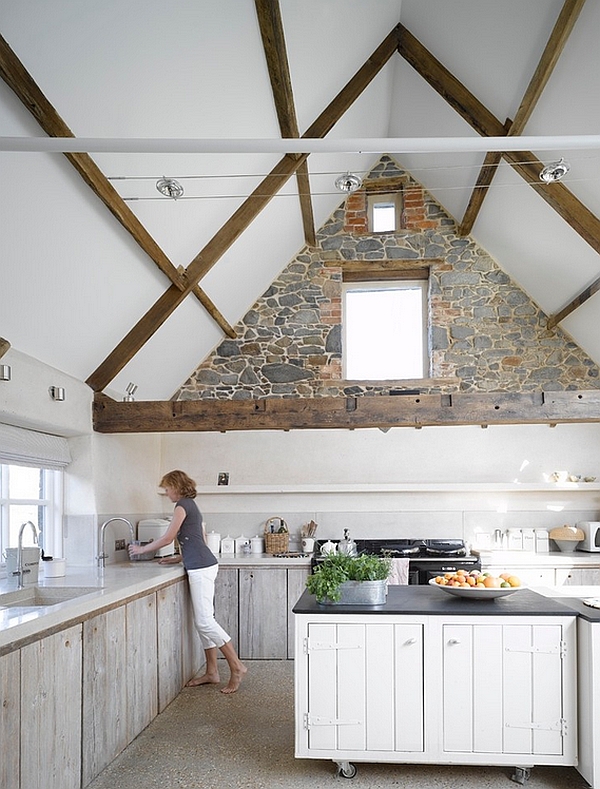 by Moo Architects & Building Designers
A mobile eat-at island also allows you to switch between the many views that your kitchen offers, and in a world where the scenery outside is defining most homes and their overall appeal, this is a factor that you simply cannot ignore. Playful at times and pragmatic on other occasions, the kitchen island on wheels offers something for everyone… So, are you ready to roll?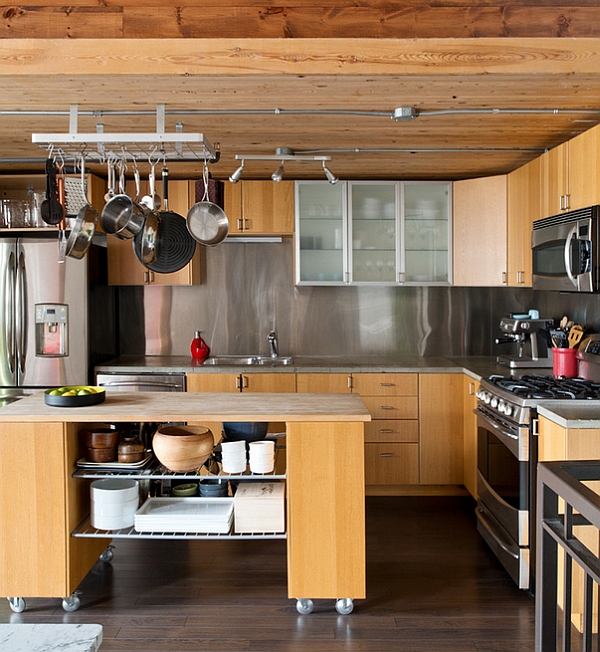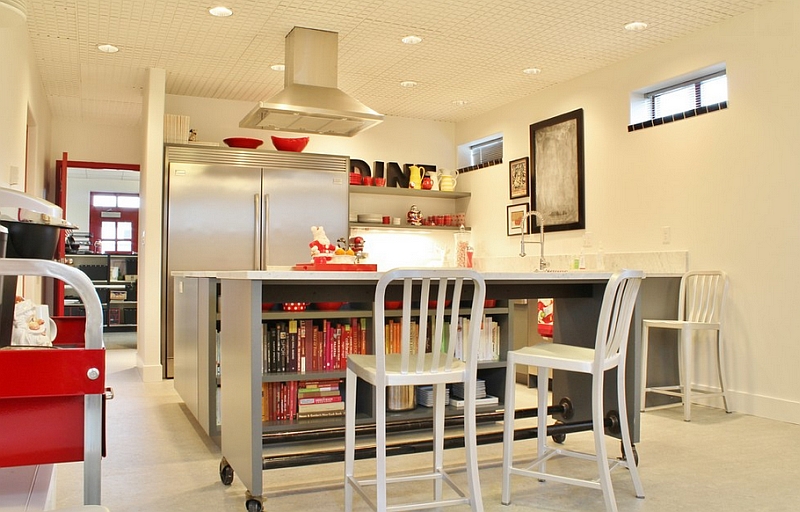 by Kimberley Bryan Photographers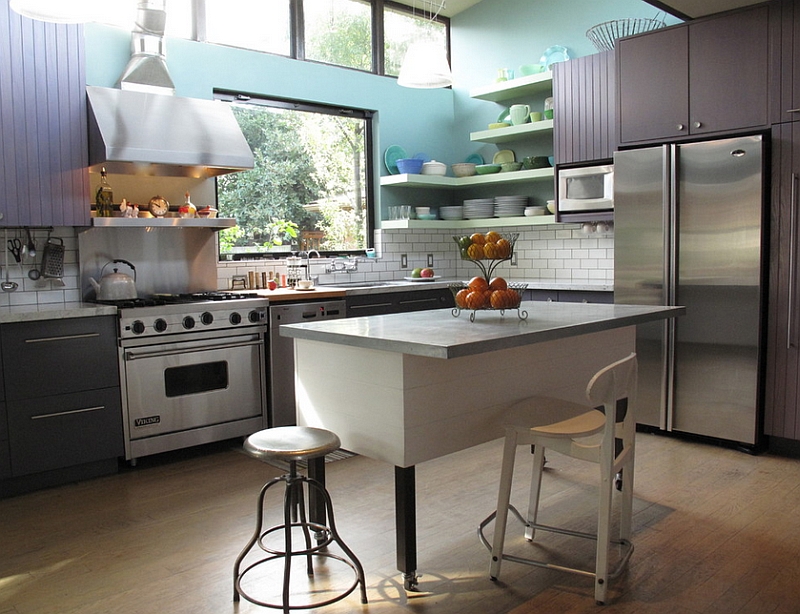 by artdecor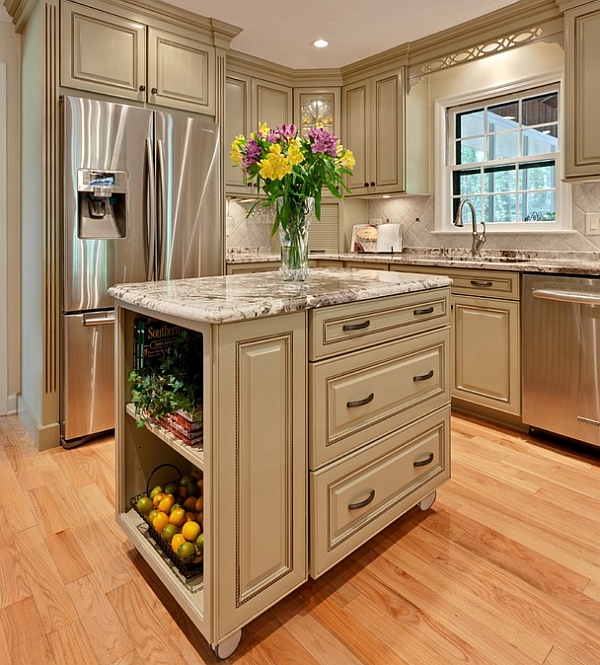 by Turan Designs