Renovating and restoring old structures and giving them a new lease on life is no easy task. It's definitely a lot more challenging than designing a brand new residence from scratch. Nestled in the beautiful Dutch town of Geldermalsen, House G is a gorgeous example of a renovation that is both resourceful and stylish. Situated on a five-acre site, the structure of the house was originally an old, dreary barn. Today we showcase its transformation by Maxwan Architects + Urbanists into an airy and charming modern residence.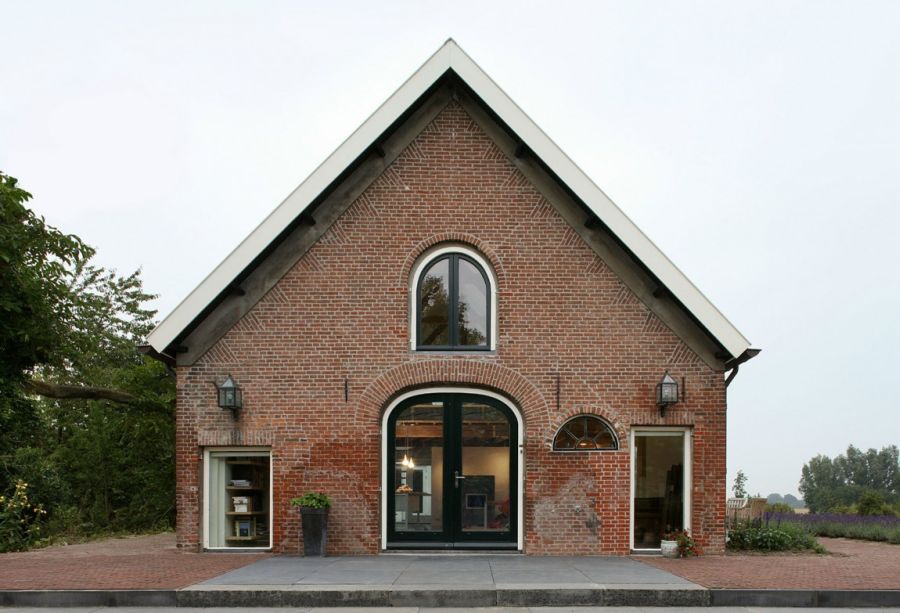 Previous owners of the space had already extended it vertically by adding two new floors, which did little to enhance the aesthetics of the house. One of the main objectives of the renovation was to bring in ample natural light to drive away the dark corners. A large slit was cut into the barn roof and skylight-styled windows were added to achieve this primary goal. The new window additions transformed the interior almost instantly, as the upper floors of the house acquired an open, inviting aura.
The lower level of House G features the private spaces along with a stylish living room, an ergonomic modern kitchen and a large dining area. A kitchen island on wheels also doubles as a storage unit, and the expansive home library forms a lovely backdrop for the wooden staircase leading to the top level.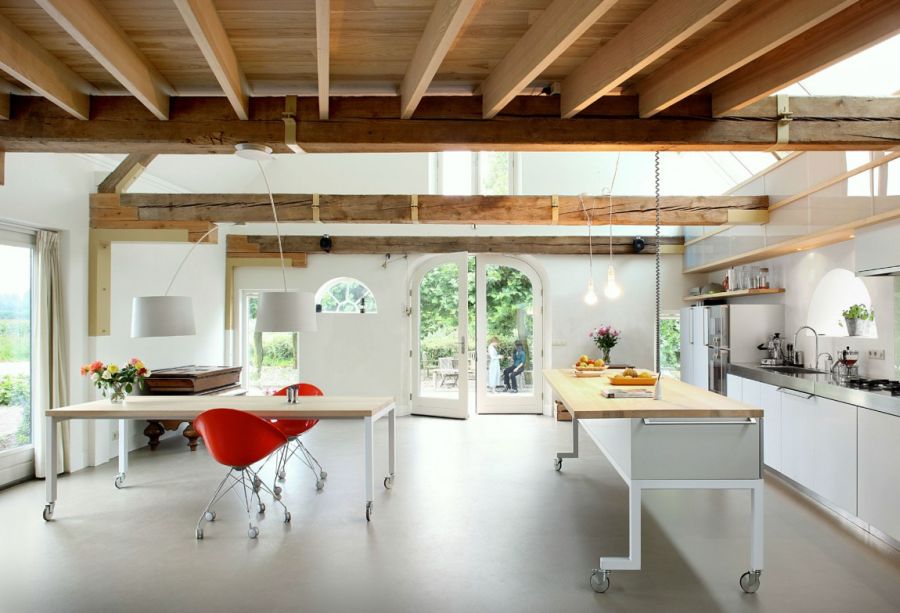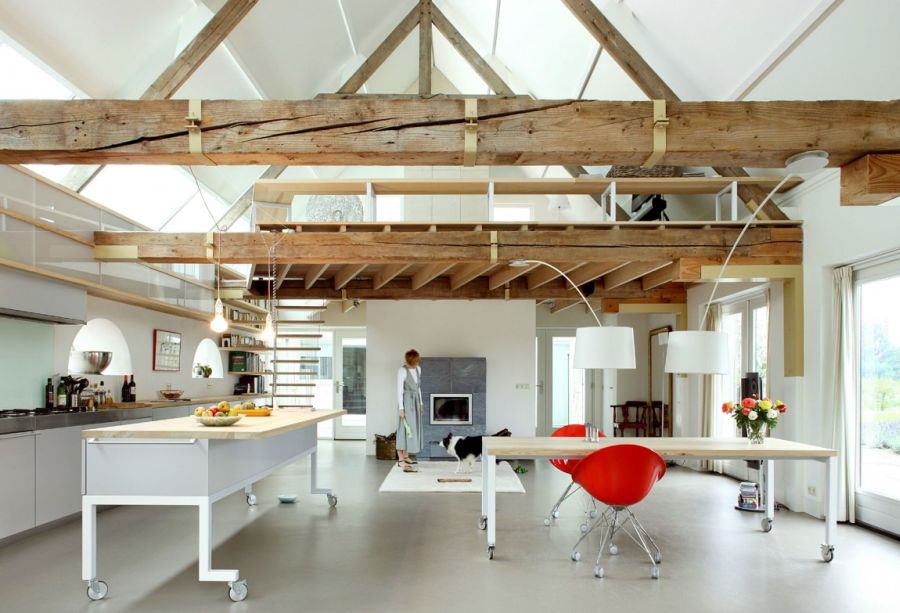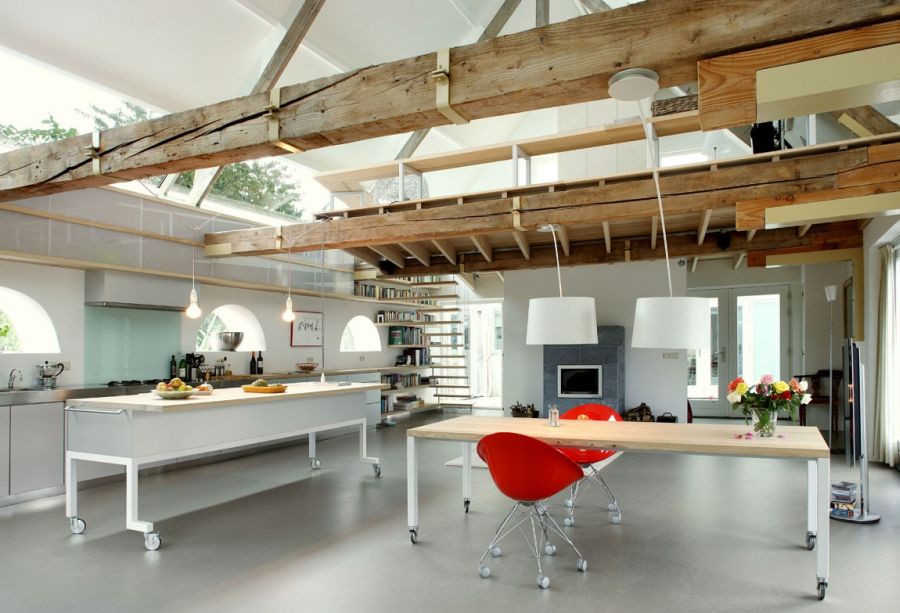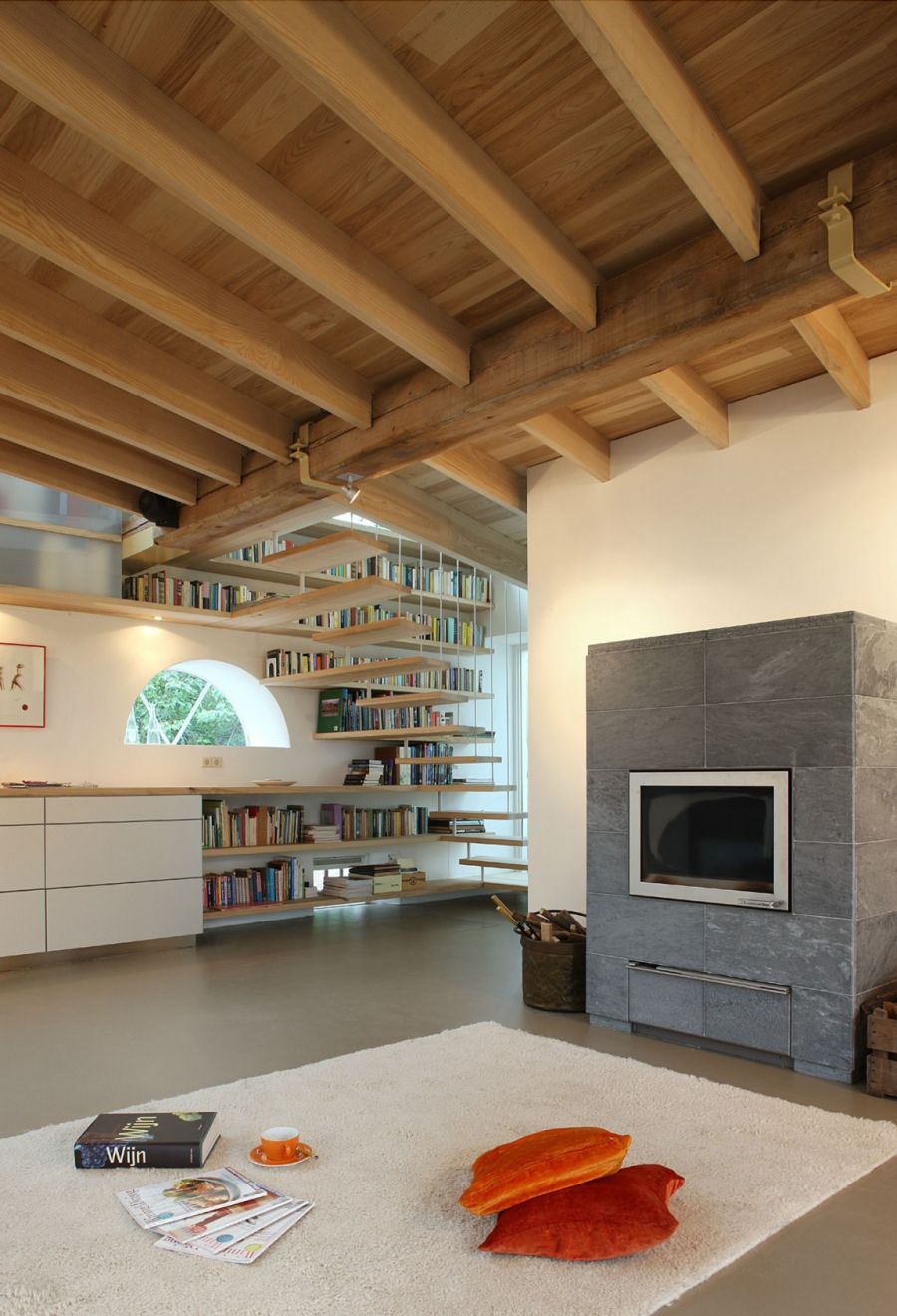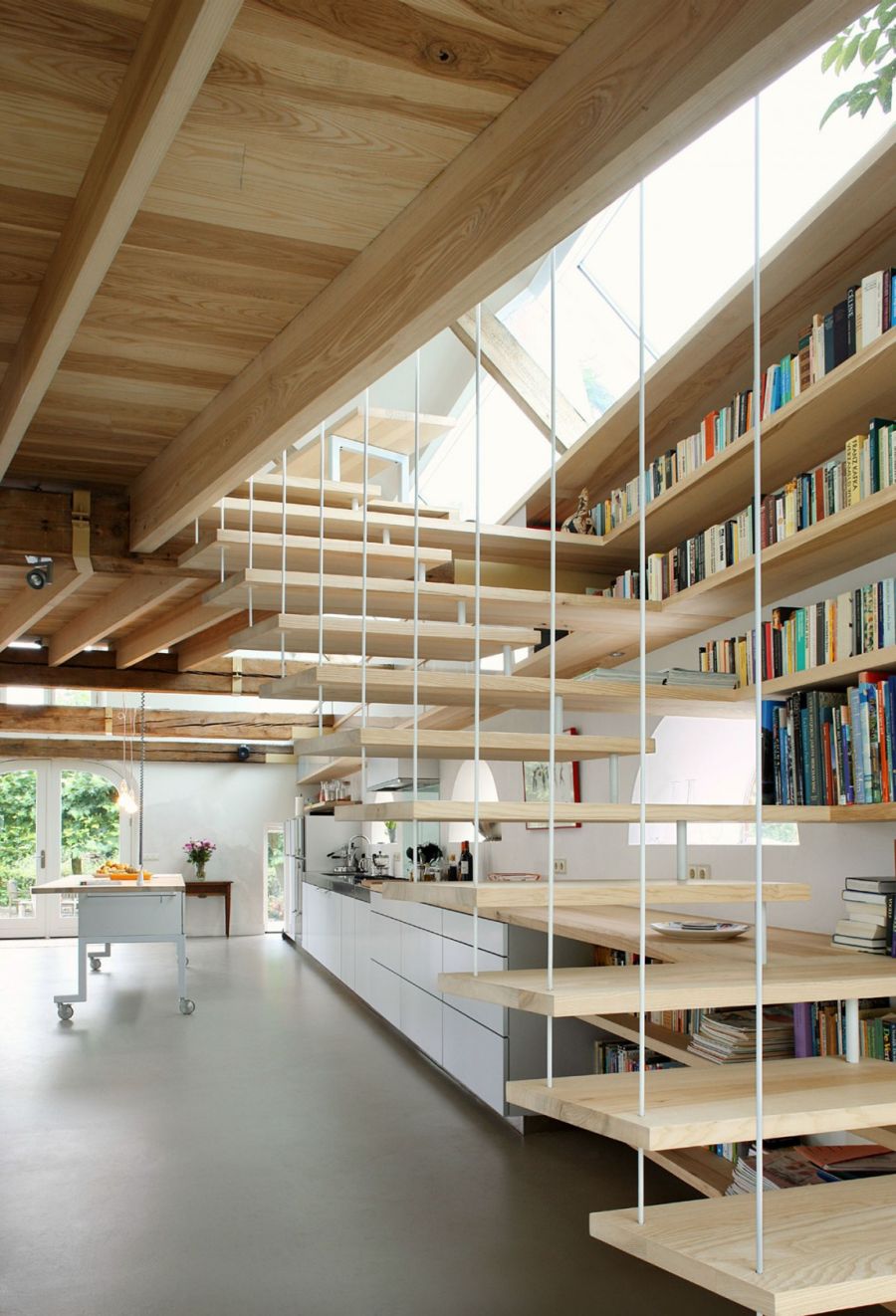 Sporting an attractive, balanced combination of the rustic and the modern, House G offers a peaceful retreat that's just a stone's throw away from the river Linge. And the elegant restoration allows the home to connect with the splendid natural landscape outside while offering a cozy refuge!