Giving a beautiful, classic French home a modern makeover while still preserving its overall appeal is surely no easy task. Located in the historic town of Vincennes, France, renowned for its majestic Château de Vincennes, this traditional home is spread across 2,370 square feet and elegantly combines a timeless silhouette with a sleek, modern interior. Architects from AZC had to work around the constraint of leaving the existing street façade untouched while expanding the living area into the backyard and opening up the house to create a bright and cheerful ambiance.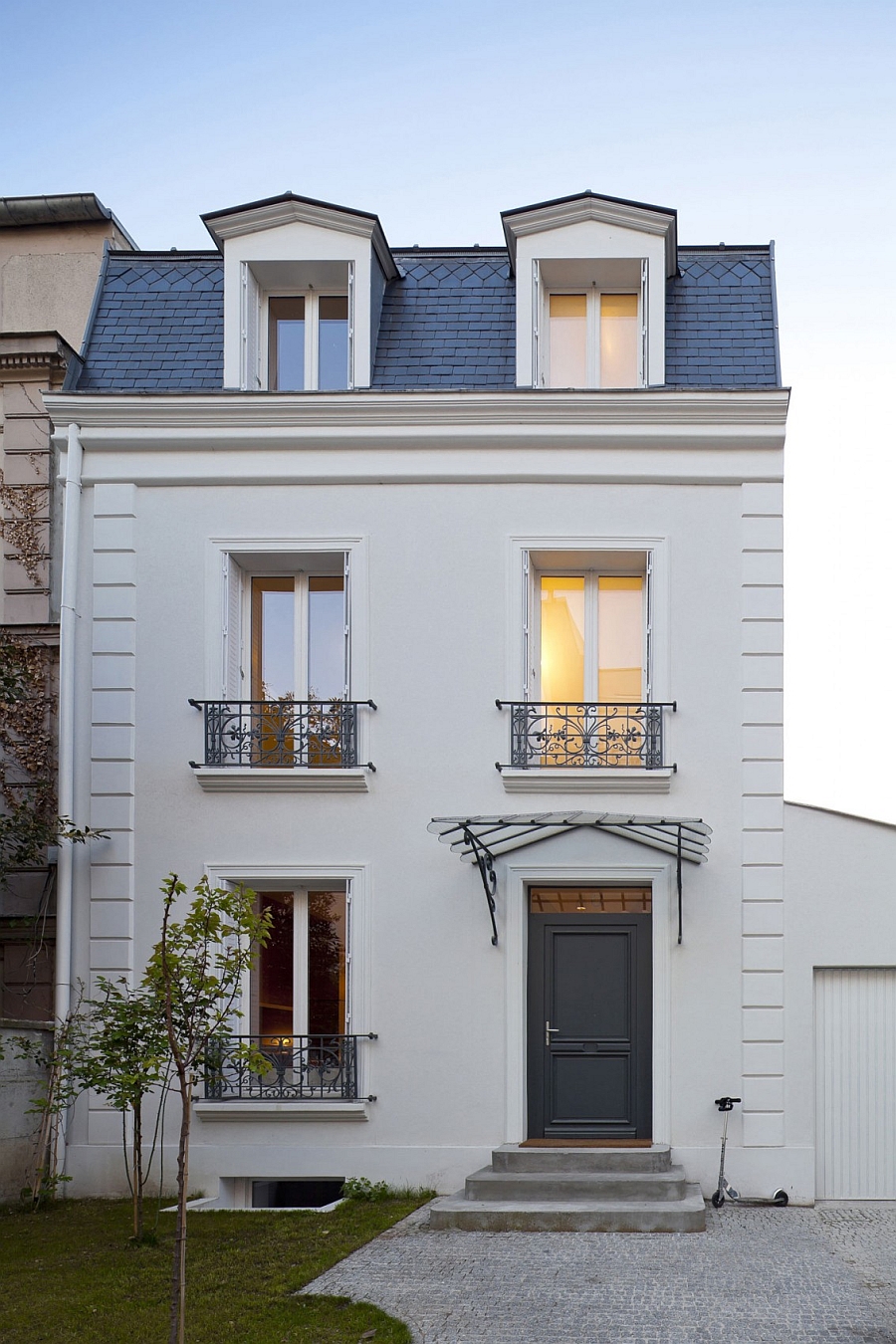 Part of a larger renovation that saw the revamping of the entire house, the new structure added to the backyard is composed of wooden cladding, steel and glass. Housing an exceptional contemporary kitchen and a gorgeous dining area featuring the Saarinen Tulip table and chairs, the new addition instantly elevates the overall appeal of the house. It also sets the tone for the rest of the interior, which embraces revamped insulation, making the house far more energy-efficient. The extensive use of glass also ushers in ample natural ventilation, enlivening the other rooms of the house as well.
With an interior that is largely clad in white and warm wooden accents, this renovated house boasts an overall aura that is sophisticated and inviting. Features like geothermal heating, double air flow ventilation and a roof that can hold solar panels make this revitalized French home a dream for those who love sustainable living!