It is not very often that we find a gorgeous beach retreat dressed up like a cabin in the woods. But the amazing Eagle Bay Residence in Western Australia seems to effortlessly combine the warmth of wood with the breezy and casual style of a beach house to create a contemporary residence that is both extravagant and exceptional. The imposing residence conjured up by architect Paul Jones and brought to life by Zorzi South offers amazing views of the mighty Indian Ocean that is just a stone's throw away. Yet it is the brilliant use of different varieties of wood both on the inside and the exterior that really steals the show.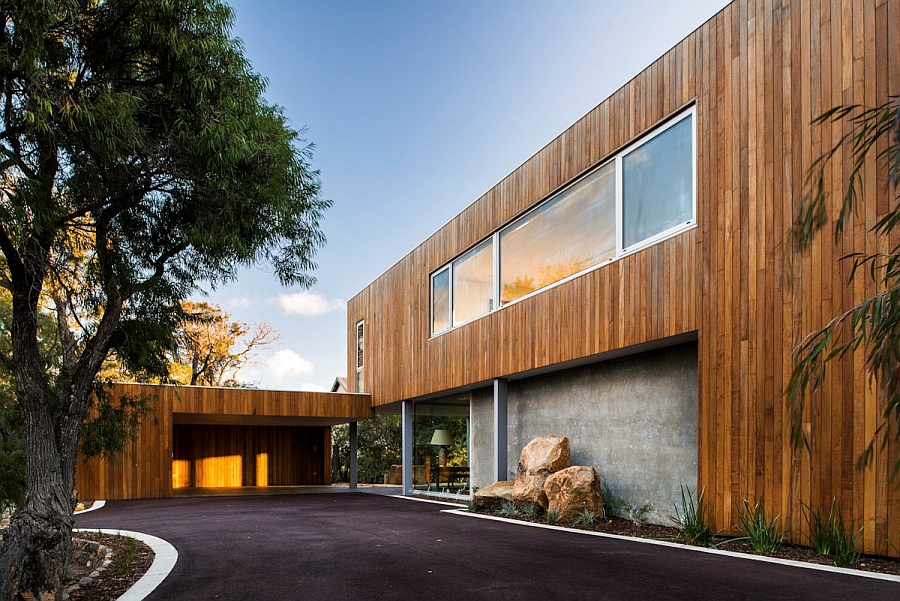 The vertical pacific teak cladding the outside of the home gives it a unique sense of identity and is combined with exposed concrete walls to create a distinct and grand façade. Step inside, and one finds that both the walls and the ceiling are elegantly draped in cedar panels that are painted white to give the house a relaxed, beachy vibe. But that is not where the wooden wonder ends, as the floorboards made from recycled tallow-wood give the home a hint of green goodness and sustainability. Spread across two spacious levels, the living areas are housed on the top floor to ensure that the homeowners can enjoy the best possible views throughout the day.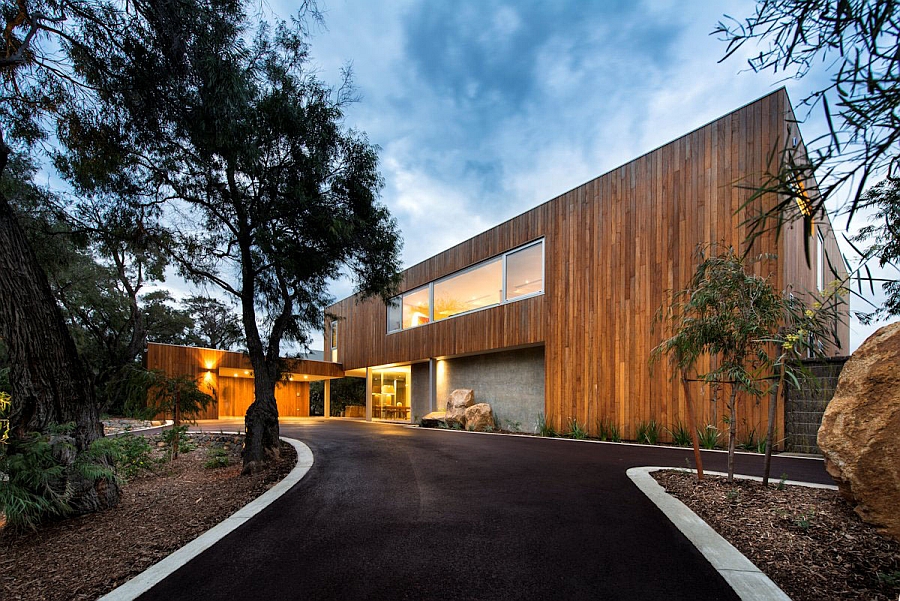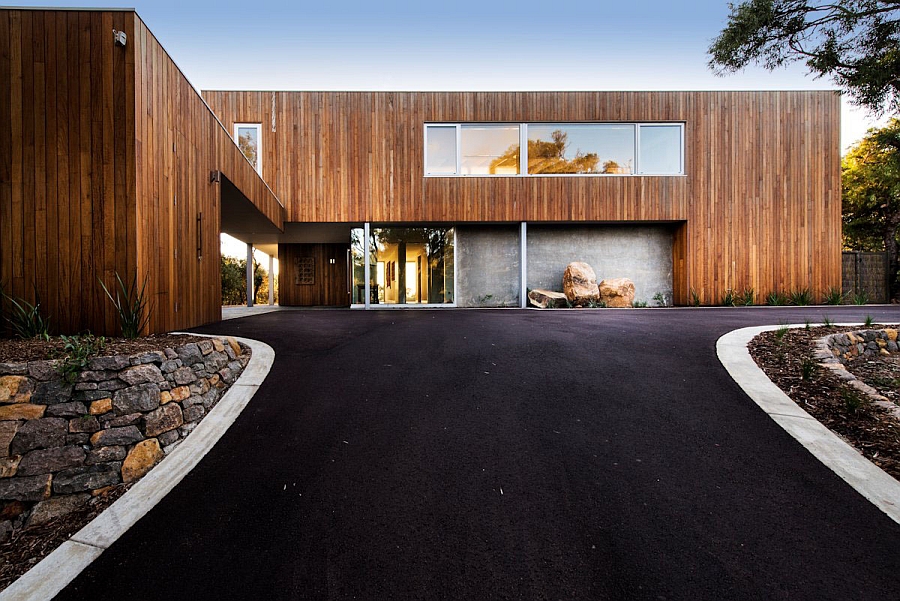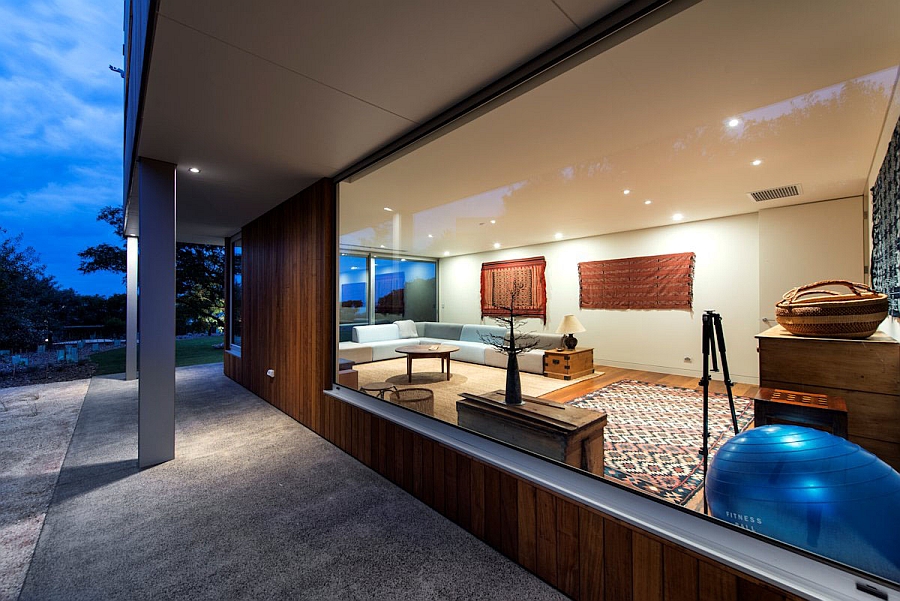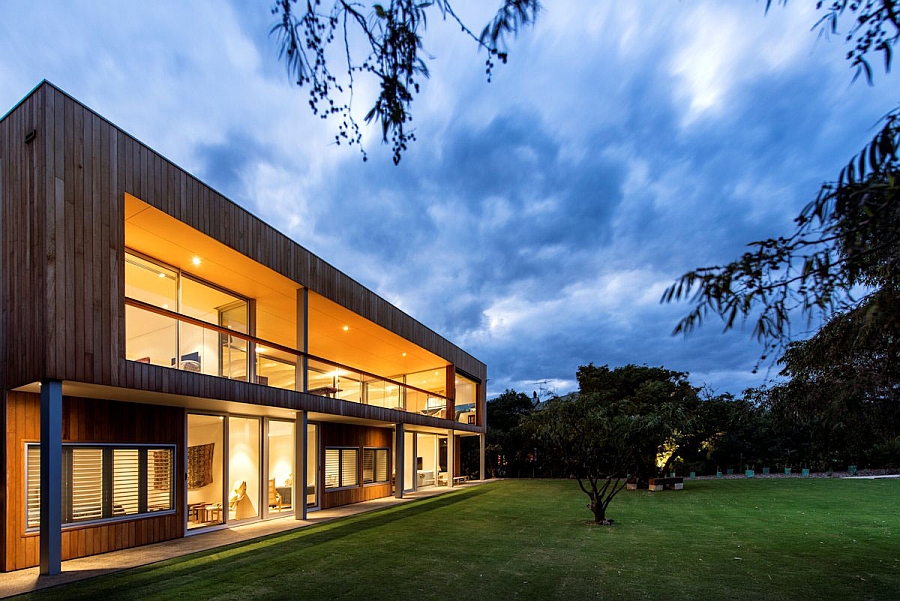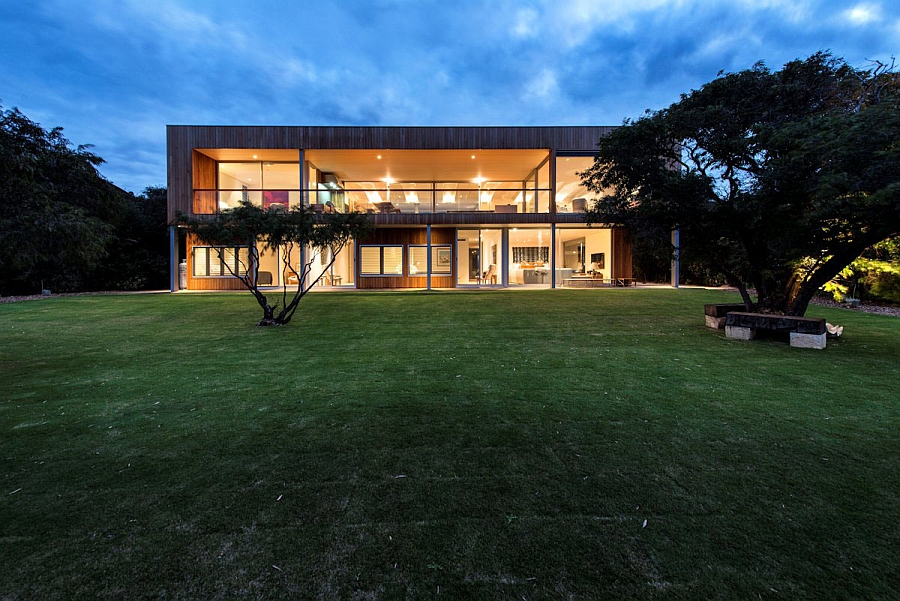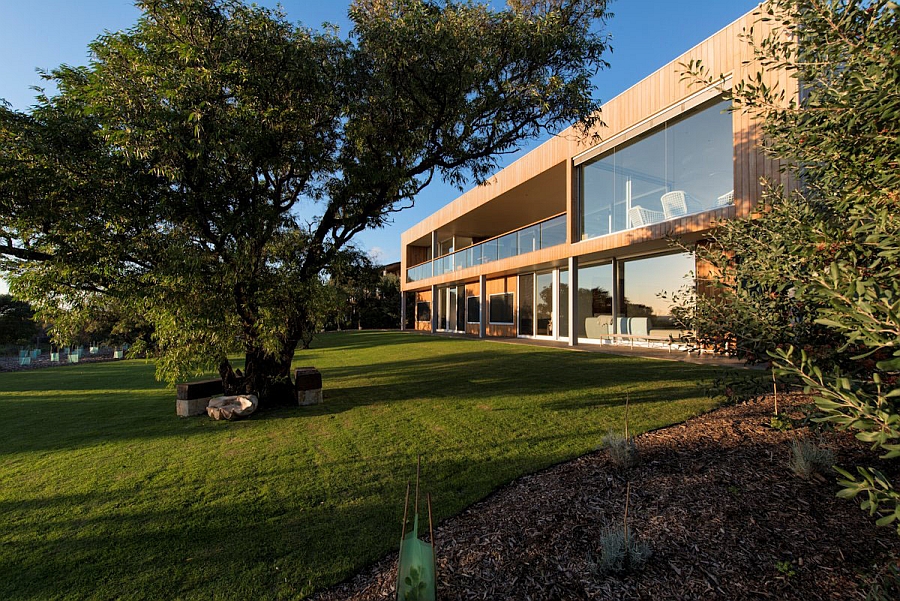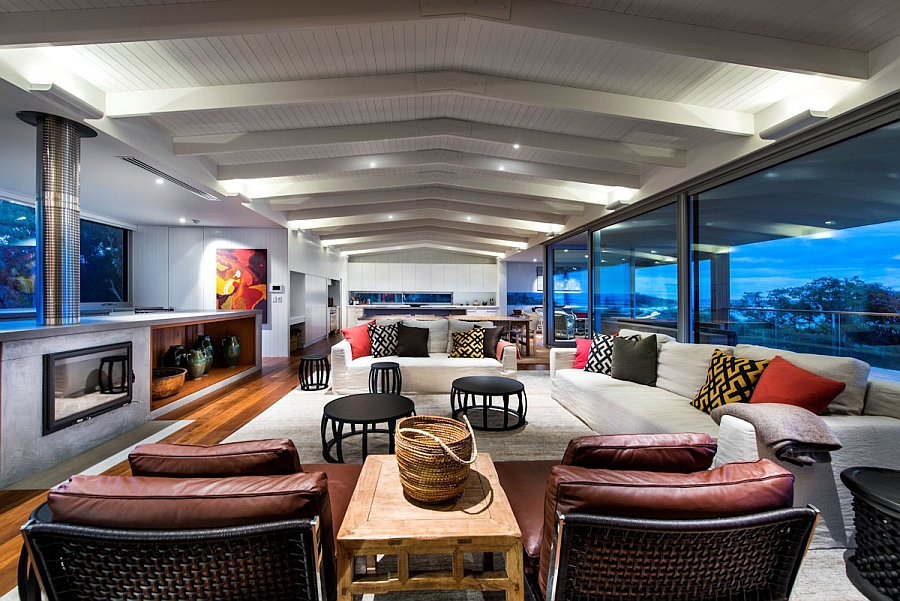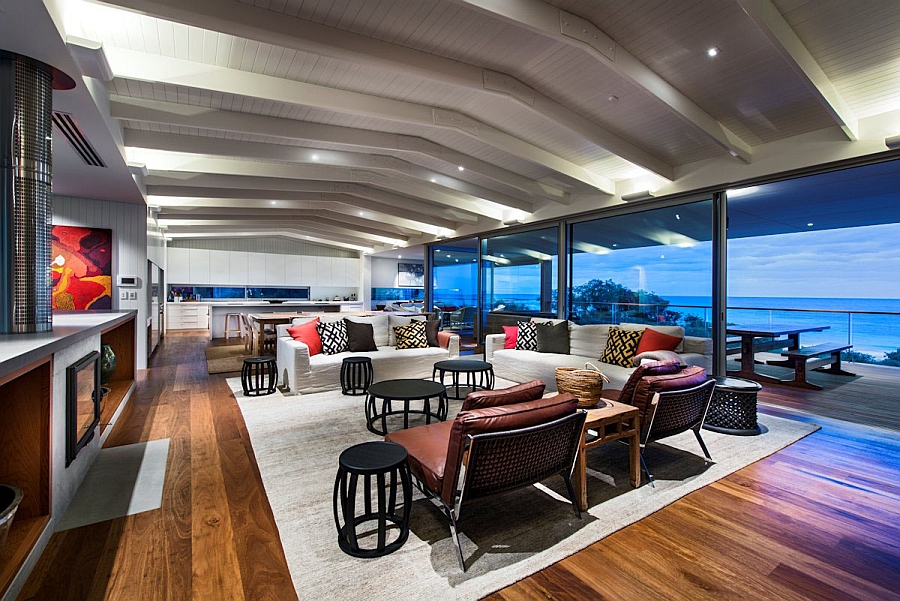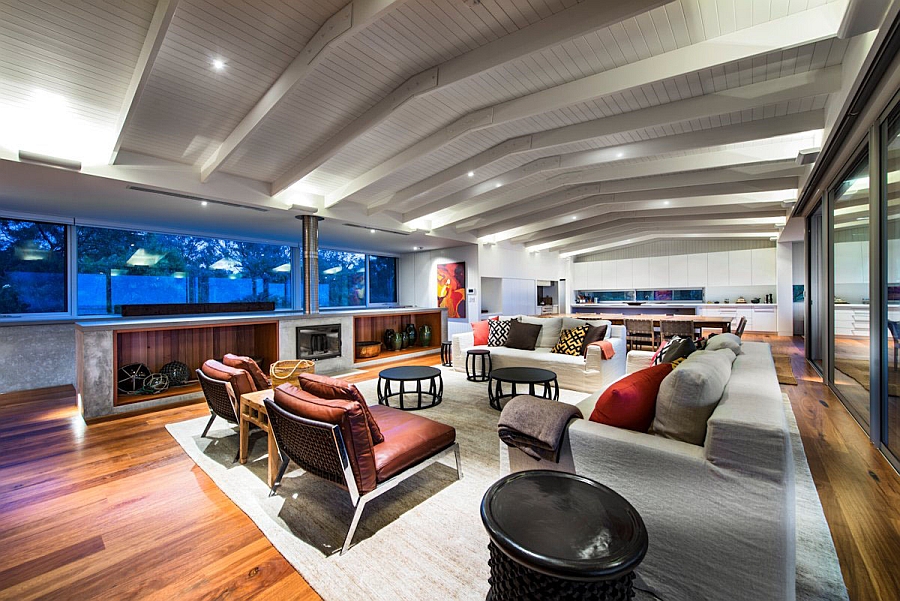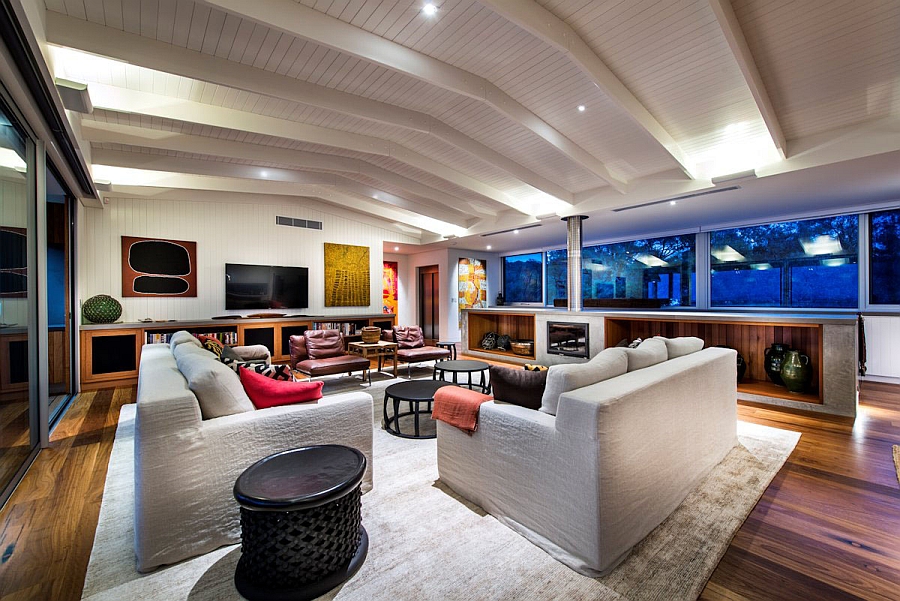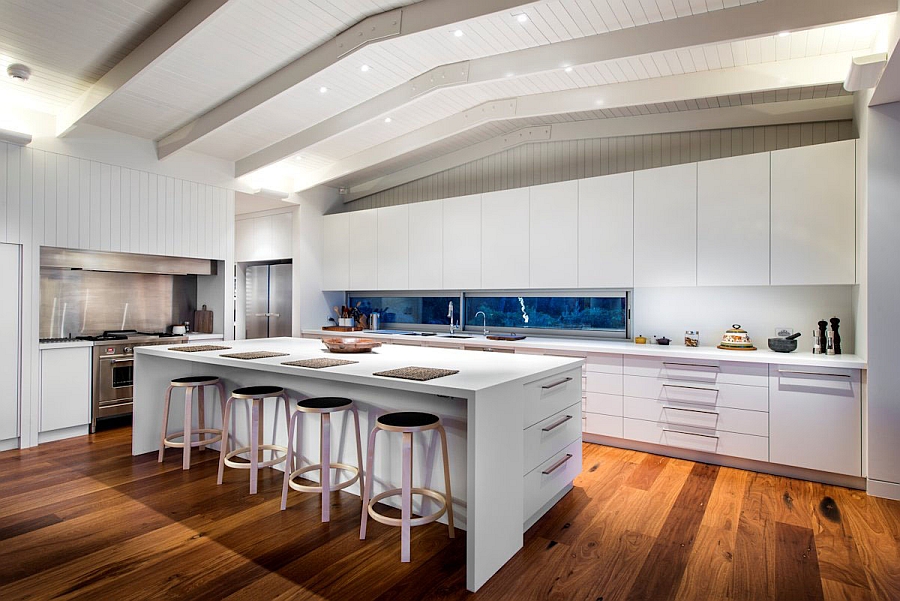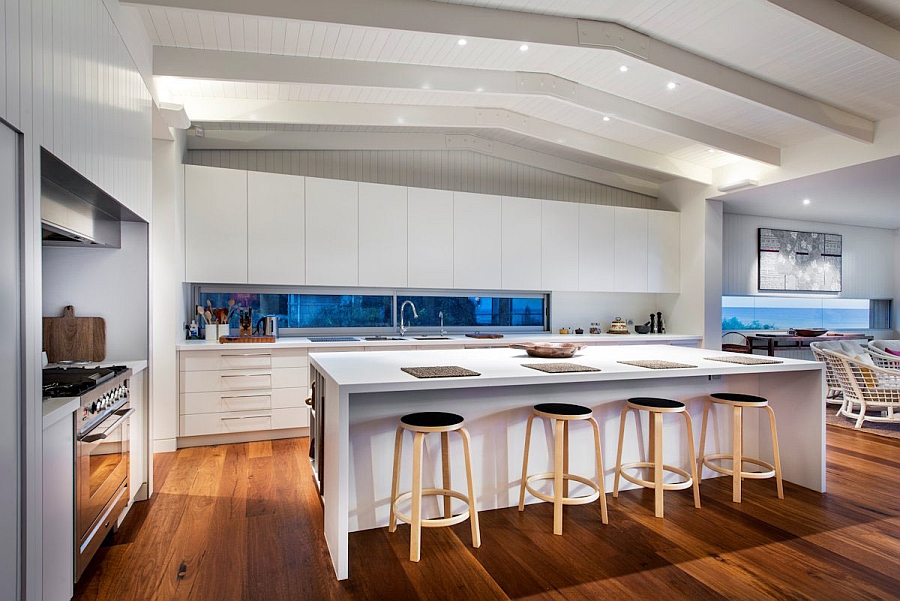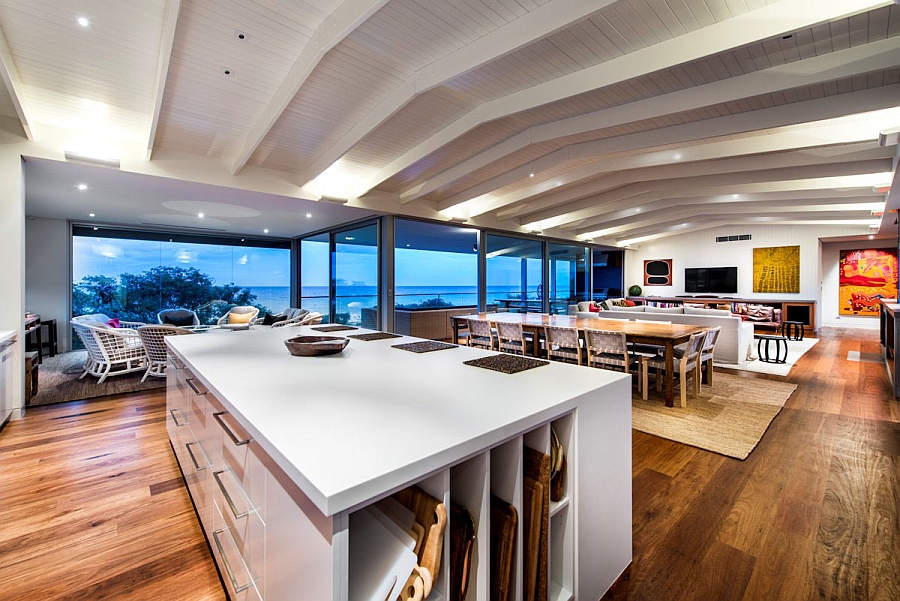 Designing the interior of such an elegant place can indeed be challenging, as one needs to find that ideal balance between modern sophistication and informal beach style. Nina Dempster of Ozbyrd Design seems to have got this spot on, as luxurious decor in neutral hues is coupled with bright accents to fashion a serene and stylish living area. The all-white kitchen and the dining space that embraces natural, organic textures add to this tranquil vibe of the home.
A lavish outdoor deck with a kitchenette, dining area, fireplace and a trendy lounge completes this fabulous getaway that redefines the way many of us look at beach houses.