Contemporary residences are increasingly becoming all about a seamless integration of the interiors with the natural exterior. Located on a rocky coastal strip in Laguna Beach, California, the Rockledge Residence offers amazing ocean views while its lavish interiors extend outdoors thanks to the breathtaking patio and pool deck. Virtually bringing the ocean indoors with the extensive use of glass walls and windows, every room in this grand house has been designed to offer unabated and sweeping views of the vast Pacific, making a stay here an absolute dream. Designed by Horst Architects along with Aria Design, the exquisite residence encourages you to spend more time outdoors than inside!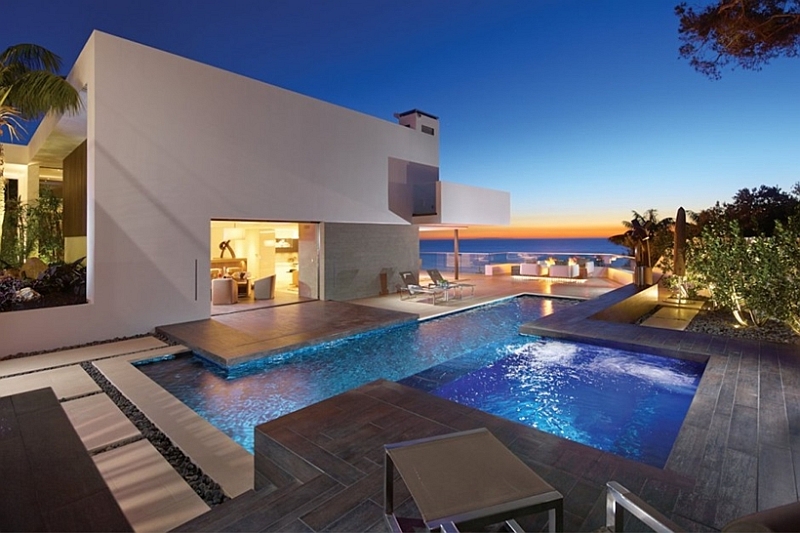 The extravagant home features a two-level swimming pool with waterfall and a sleek, minimal outdoor fireplace that is flanked by plush modern seating options in pristine white. A large glass railing offers safety without blocking the breathtaking scenery on view, while a stylish pergola on the far side offers ample shade on a sunny California day. There is an understated touch of cool Coastal style throughout the house, which is coupled with smart Mediterranean overtones. The interior embraces the cool, neutral color palette used outside and seems like a natural extension of the spectacular landscape.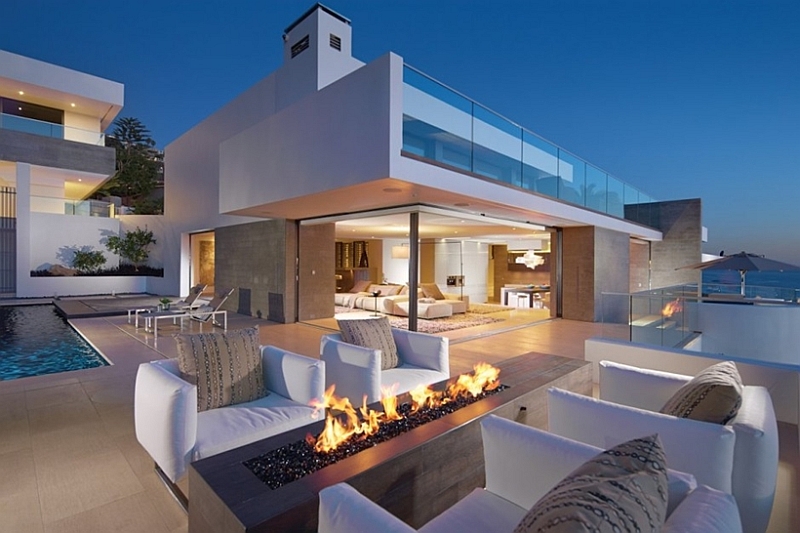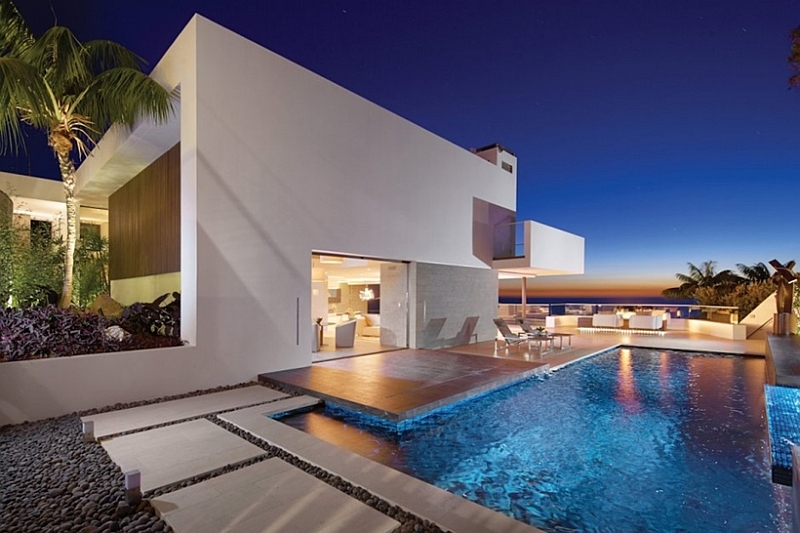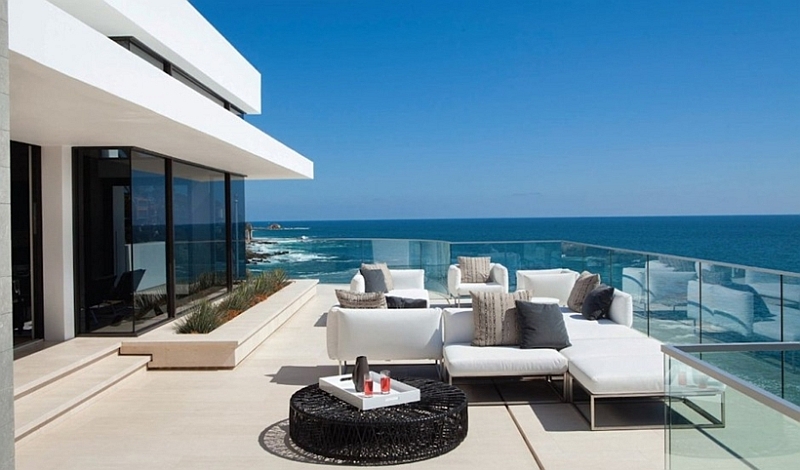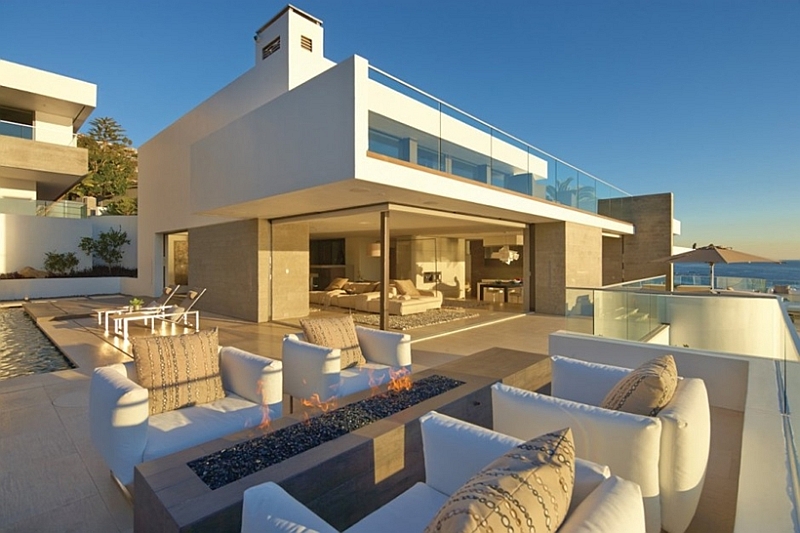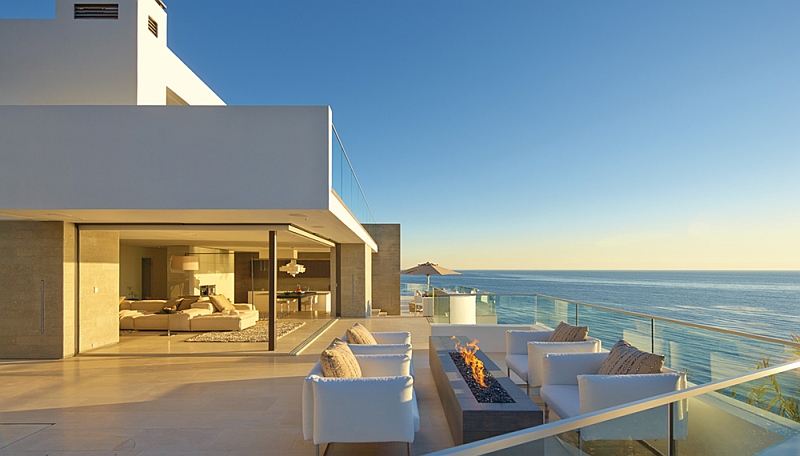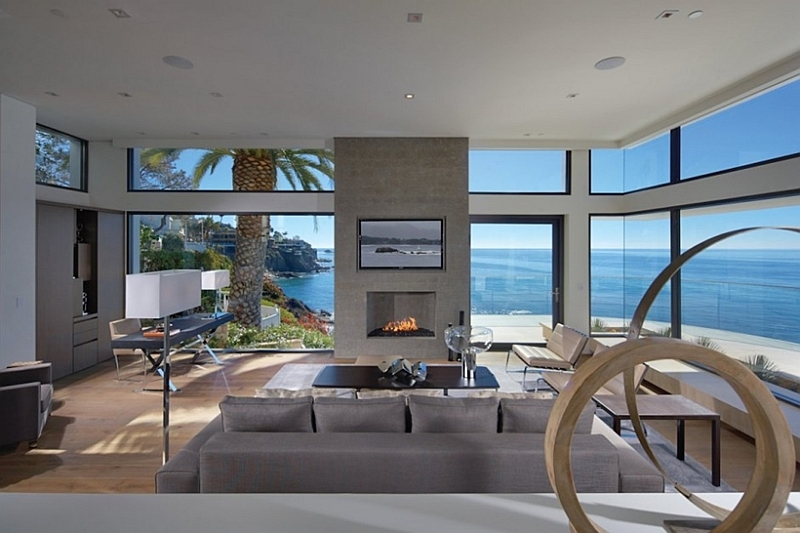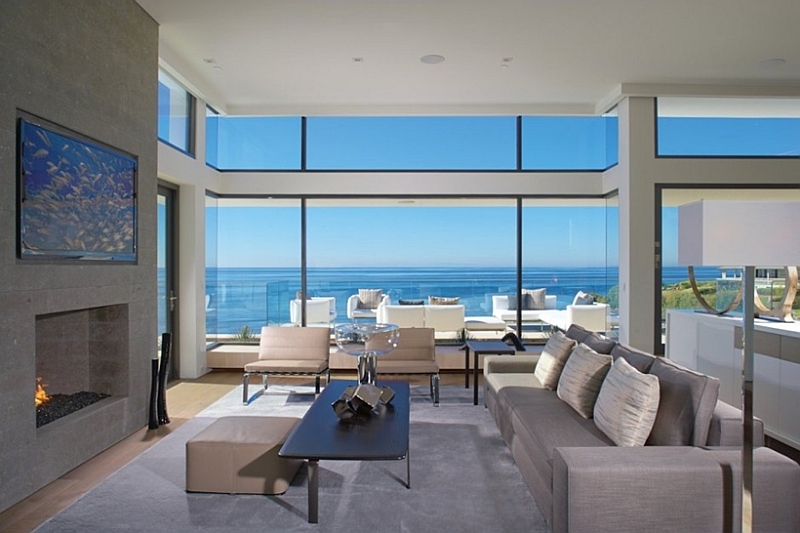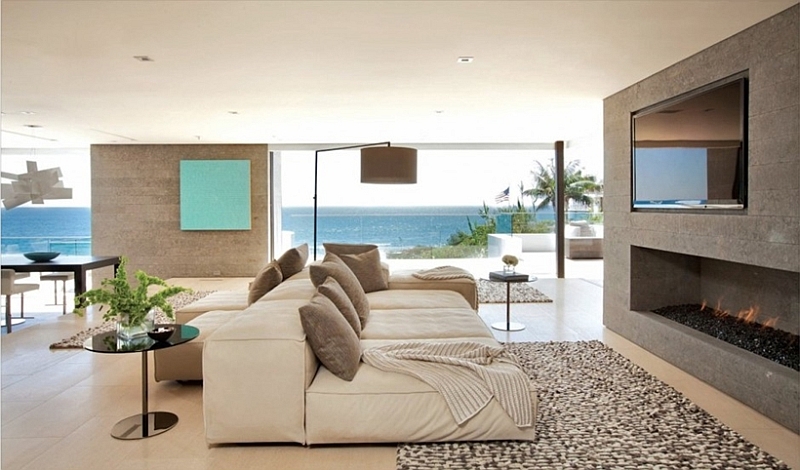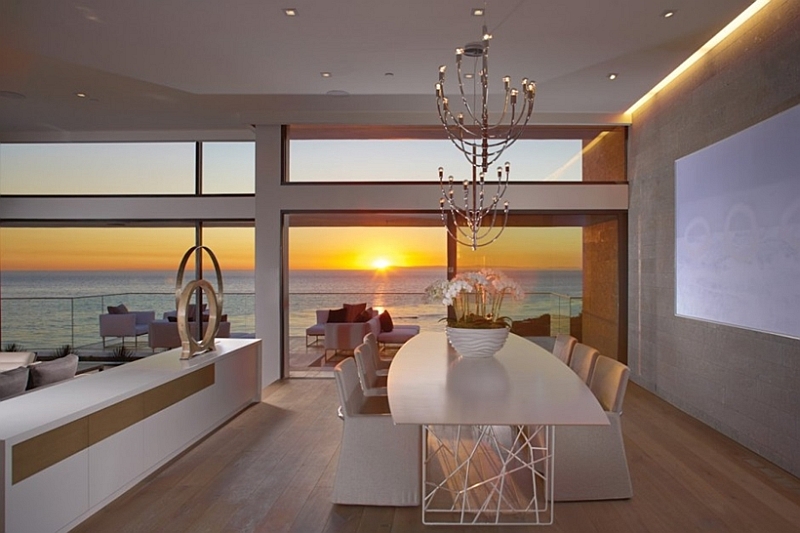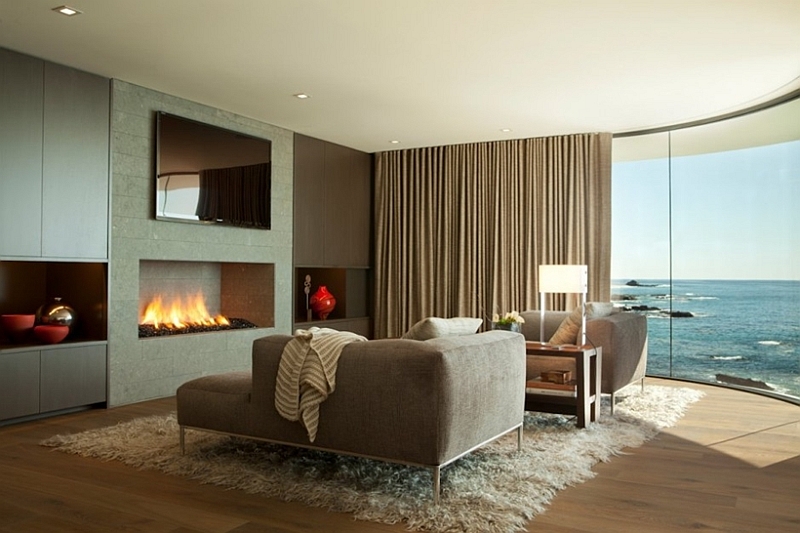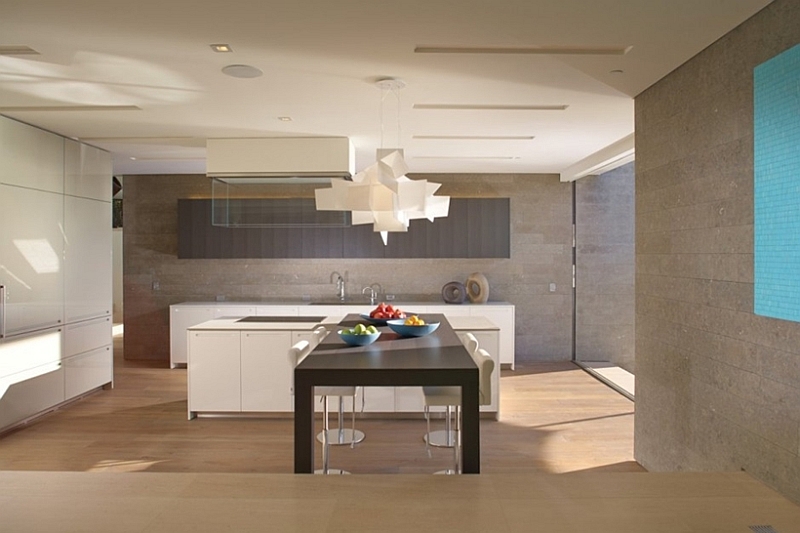 An open living room, a large dining area and a trendy ergonomic kitchen are housed on the same level as the patio and offer equally remarkable ocean views. With its incredible glass walls, the bedroom is another showstopper that ensures the owners of the Rockledge Residence wake up to the sight of deep blue waters every single morning. Coupled with beautiful blinds, the room makes it possible for inhabitants to switch between complete privacy and unhindered views with the simple flick of a button! A spa-like contemporary bathroom with a standalone tub completes this dazzling beach house.
Mesmerizing and magical, the Rockledge Residence is truly a dream house for those who love the sight of crashing waves and idyllic sunsets that offer the perfect backdrop for dreamy, romantic evenings…