Memorial Day has come and gone, and for some, this holiday marks the unofficial beginning of summer. Whether you're already in summer mode or you're waiting until June to start celebrating, now is the time to start planning your summer party. Today we present a collection of colorful ideas that will inspire you with their creativity and vibrancy. Plus, many of them are easy to pull off, with powerful results! Enjoy browsing the gorgeous images below…
Summer Party Decor
Let's start with the decor! Though we've highlighted this First Day of Summer Party from Oh Happy Day in a previous post, we couldn't help but shine the spotlight on it one more time. That's because we're smitten with the striped green tablecloth that anchors the serving area. In fact, stripes are a great way to bring summer style home for your next party: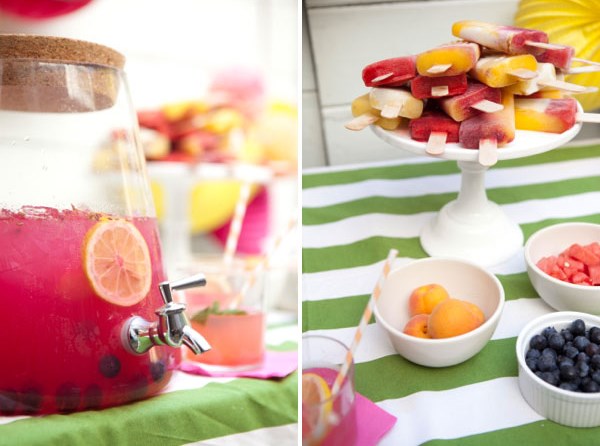 If you're using a tablecloth in a solid color for your serving area, it's very tempting to top it all off with a runner. Planning a party on a budget? This Watercolor Popsicle Stick Table Runner from Hostess with the Mostess is a wonderful way to add color to a festive summer table.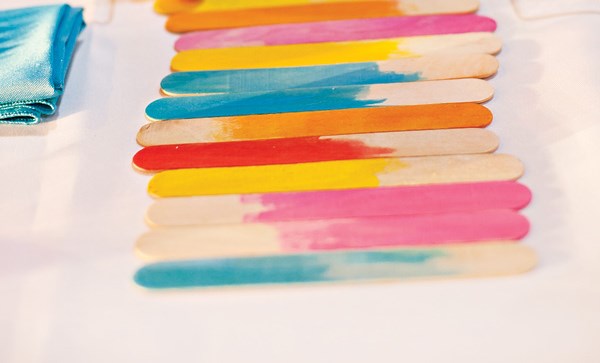 One of our all-time favorite party "runners"? A row of pineapples! There's nothing more tropical. Plus, you can dress this look up or down, depending on the style of your party. [from Mike Sidney Photography via Budget Brides Guide]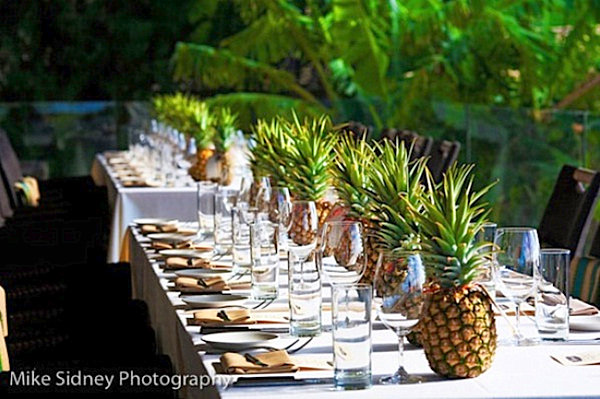 If you're planning a party that will involve some picnic-style dining, check out the Oh Joy! for Target Summer Collection, which includes the colorful striped picnic mat shown below! [from Oh Joy]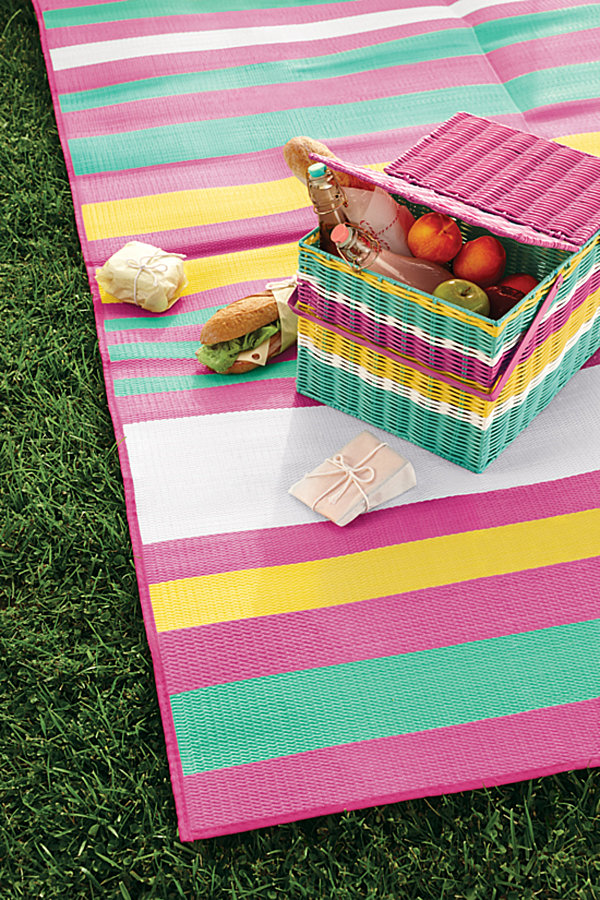 To add a radiant touch to your party table, try this DIY Aztec Sand Centerpieces from Ruffled. Created by Candice from Cloud Parade, this eye-catching statement is easy to pull off, and you can personalize it with the hues and greenery of your choice!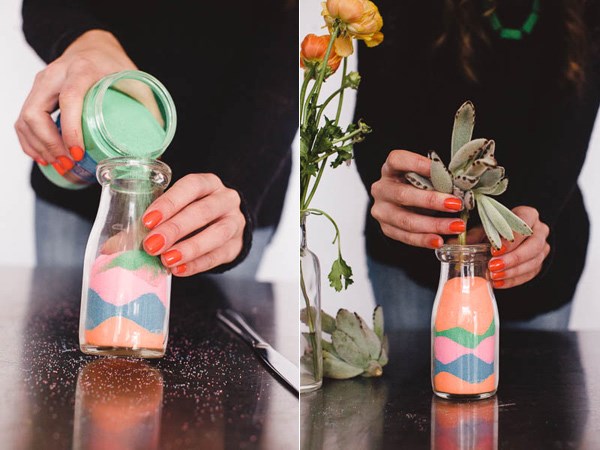 Summer Party Food and Drinks
When it comes to summer party edibles and beverages, you can't go wrong when you go fruity. These Fruit Ice Cubes from Design Love Fest are simple, classic and wonderfully modern: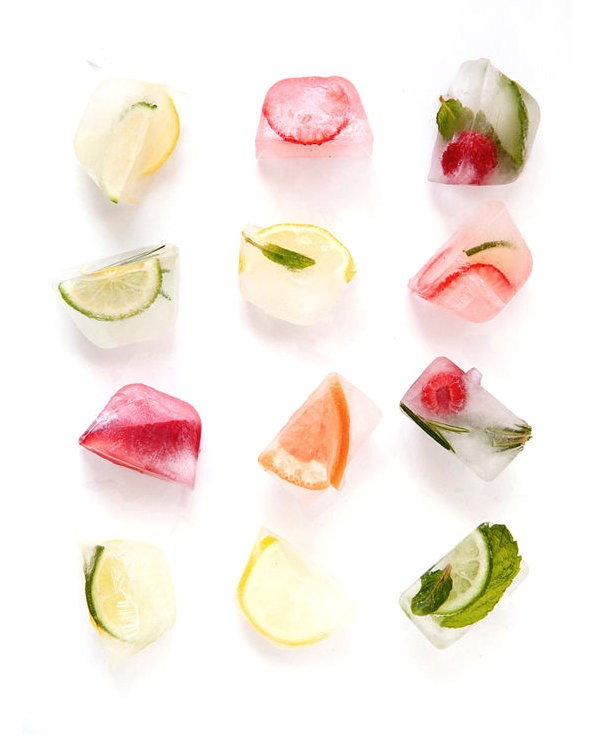 Freshly sliced watermelon topped with crumbled feta and a handful of basil creates a refreshing yet interesting combination of flavors. Display the fruit on a colorful dish. The dishware pattern below is High Spirits from Mikasa, a retro selection that packs a powerful punch! [photo by Kate Simmons via Mirror80]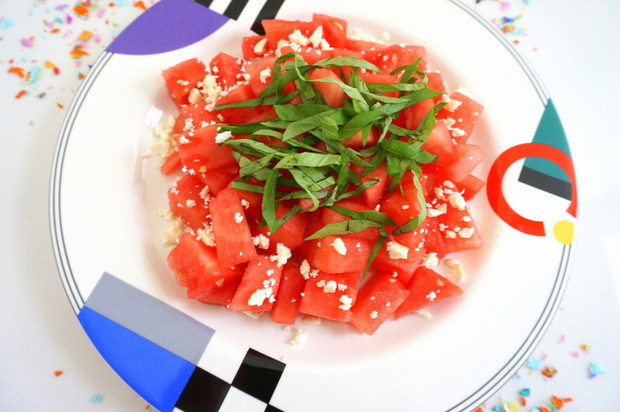 Flamingos were all the rage last summer. And they're still uber stylish this year. These Pink Flamingo Cupcakes from Sweet Elites reveal the power of pink. Strawberries and a special neon flamingo cupcake topper add unique elements to this dessert!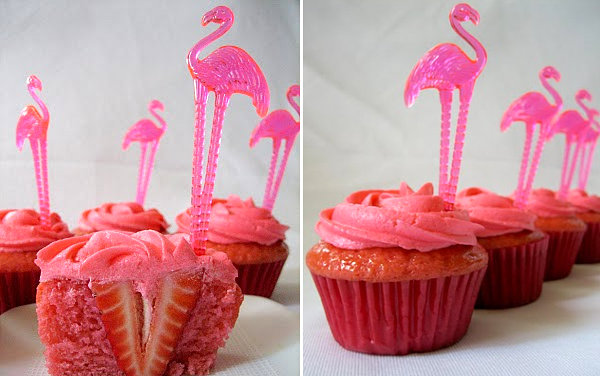 While the dessert below is nearly impossible to duplicate, it is inspiring nonetheless! Say hello to Delice au Damas, a combination of brown butter financier, damson plum mousse, mint jelly, and plum ice cream. This gourmet treat comes from Per Se, Thomas Keller's renowned New York restaurant. How does this edible relate to your summer party? It reminds us to keep the food colorful and interesting! Presenting guests with an assortment of creatively prepared bite-sized desserts will result in eye-catching party plates. [from The Girl Who Ate Everything]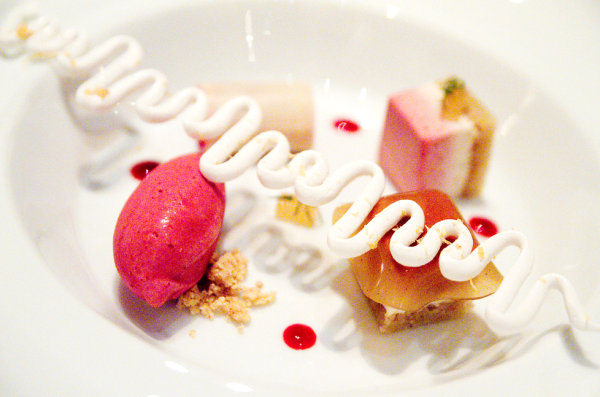 Summer Party Favors
We end today's post with two DIY party favor ideas to top off your summer event. These DIY Itty Bitty Pineapples from Studio DIY are cute, tropical and perfect for dressing up your party table. Invite your guests to take one home at the end of the night. These favors are created from painted walnuts and leaves cut from cardstock, and we think faux greenery could also work for the leaves if you're short on time.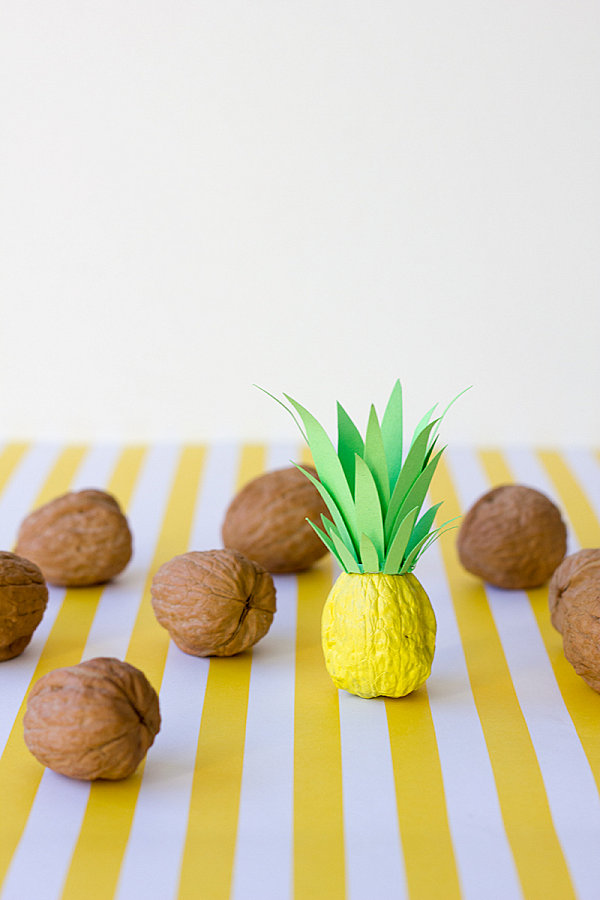 Like the flamingo and the pineapple, confetti is experiencing a bit of a revival this season. Give your guests a festive sendoff with this DIY Confetti Bag Idea from Green Wedding Shoes. By dressing up a muslin bag with gold paint and filling it with the confetti of your choice, you can invite partygoers to keep the colorful magic alive once they leave your home.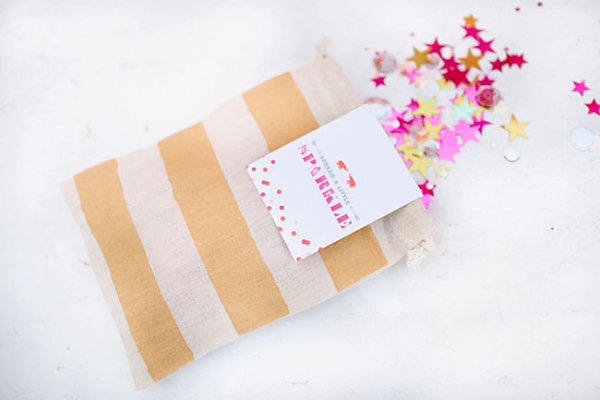 We hope today's party ideas have put you in the mood for summer! Celebrate in colorful style, and don't hesitate to put your own unique stamp on the concepts above.