One of the most beautiful memories that all of us have likely involves our dad or older sibling teaching us how to ride a bicycle when we were still petrified of finally letting the training wheels go. And as clichéd as it might seem, all of us have that moment when one day we look back to see that no one is right behind us to hold on and we are doing it all on our own. Yes, then there is the big fall as well! But the bicycle seems to have made a big comeback in the last few years, as adults across the world are once again enthusiastically taking to pedaling!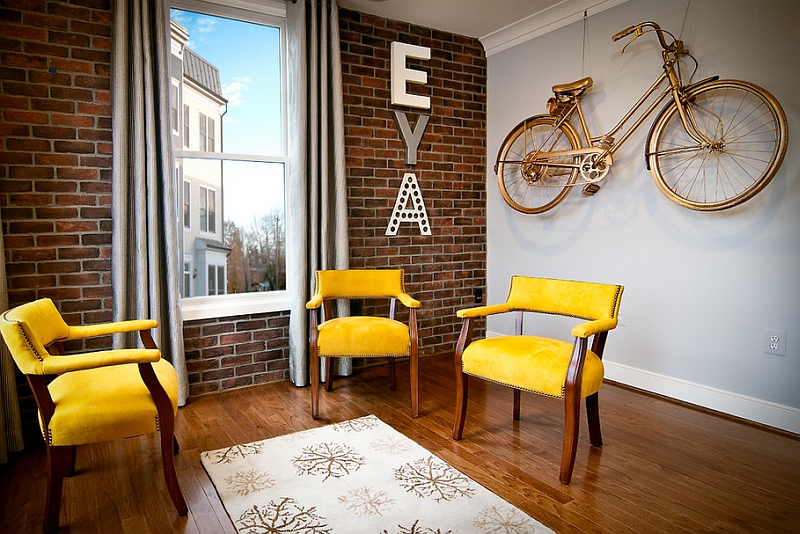 by The Neighborhoods of EYA
The reasons for the popularity of the bike beyond the college campus and dorm room is due to both a growing concern for personal health and that of the planet. Bicycles not only help cut back on fat, but also on the ever-growing carbon emissions. Here are a few smart ideas that incorporate the bicycle into home design, offer storage solutions and also spur the non-cyclists with some artistic inspiration –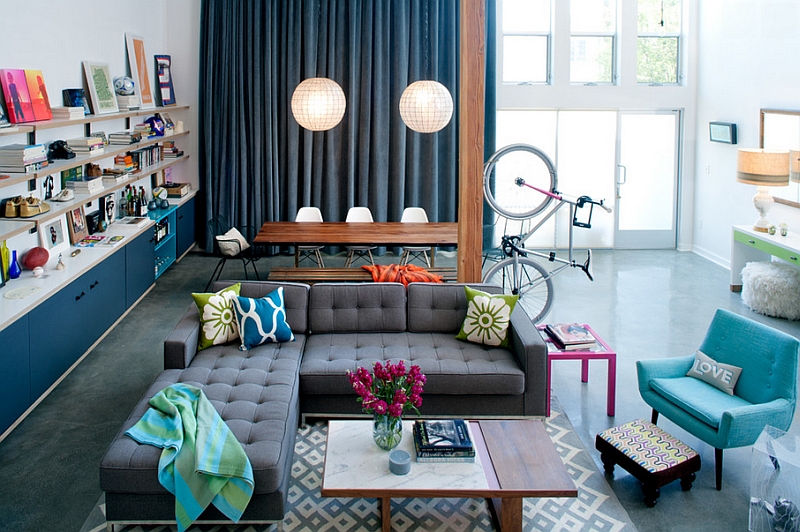 by Daleet Spector Design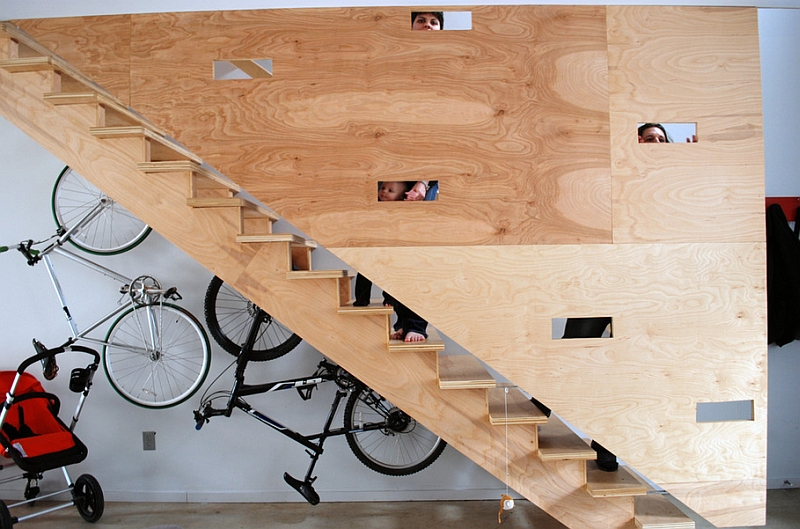 by Nic Darling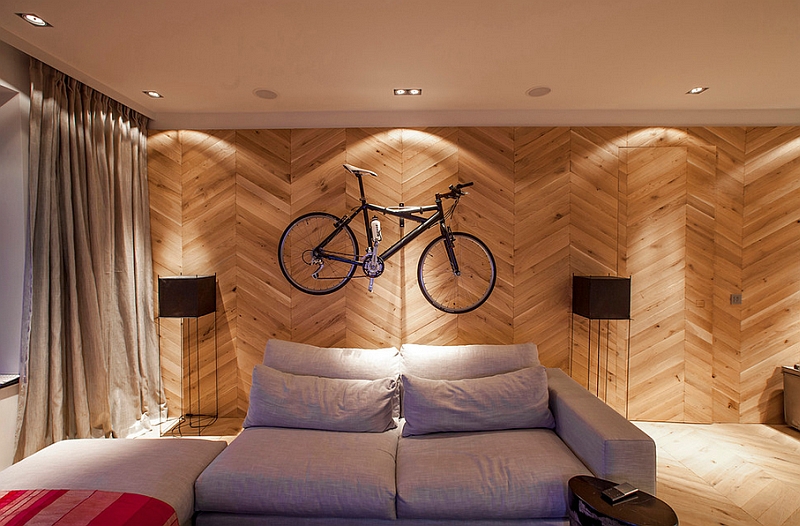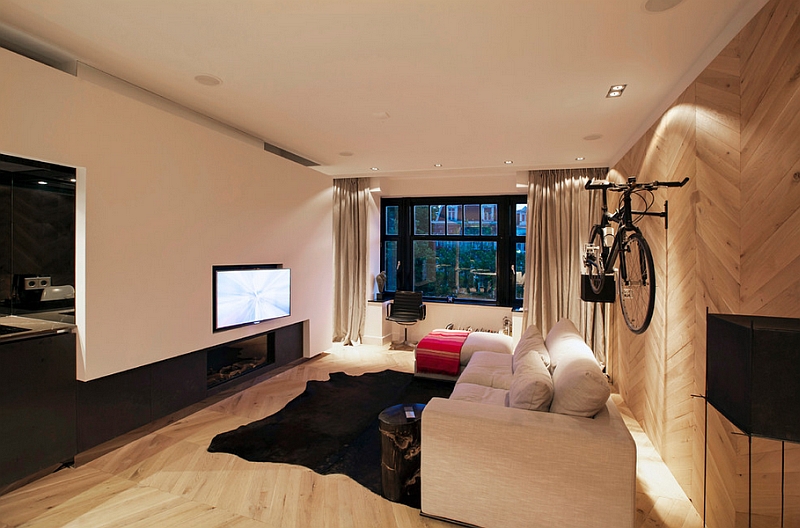 by PuurFlow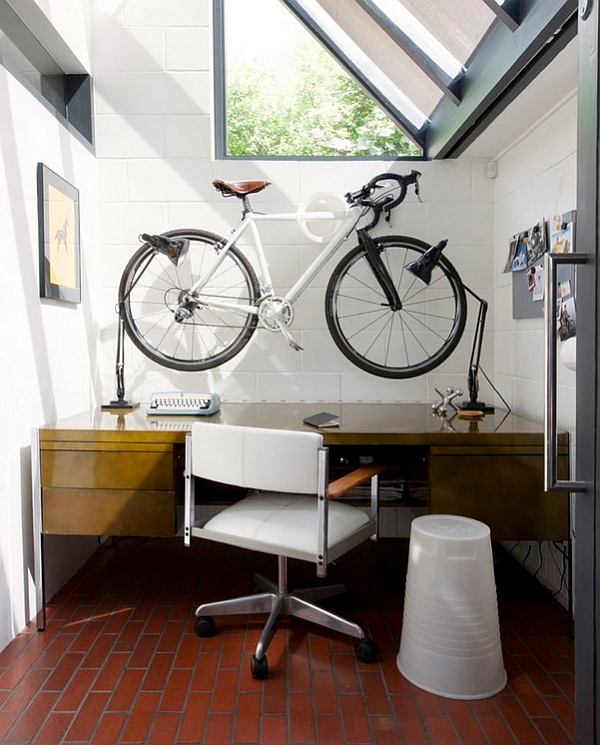 by Walk interior design limited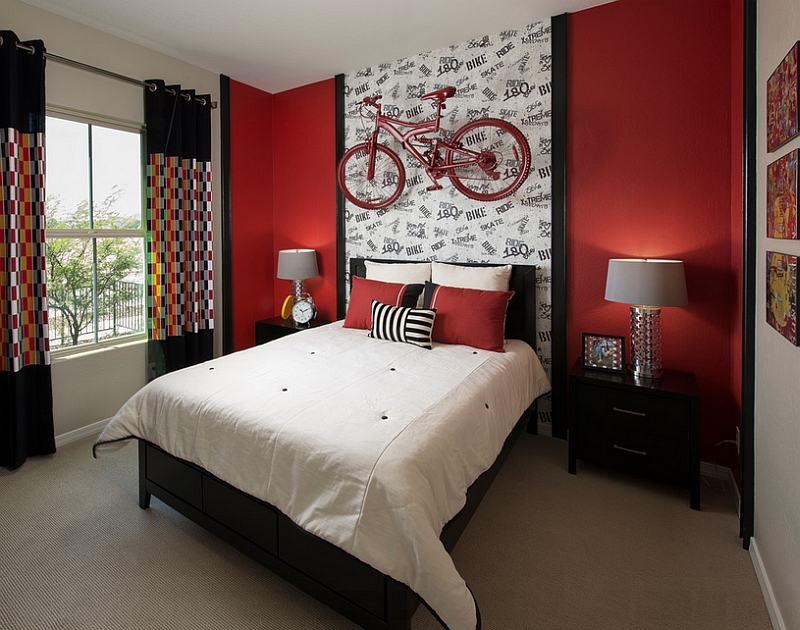 by Meritage Homes
Energize the Interior with Pedal Power!
Bike racks obviously are the most popular option when it comes to both storing and displaying bikes in a cool and trendy manner. But decorating with a bicycle on the wall is very different from simply sticking a bunch, one next to the other, in the garage or in the basement. For starters, aesthetics need to meet functionality, and the best starting point is the color scheme of the room. Try and use a paint color for the bike that either blends with the backdrop and complements it or stands out visually to create a smart focal point. Since black is often the bike color, grey and black living spaces or all-white walls are the preferred choice.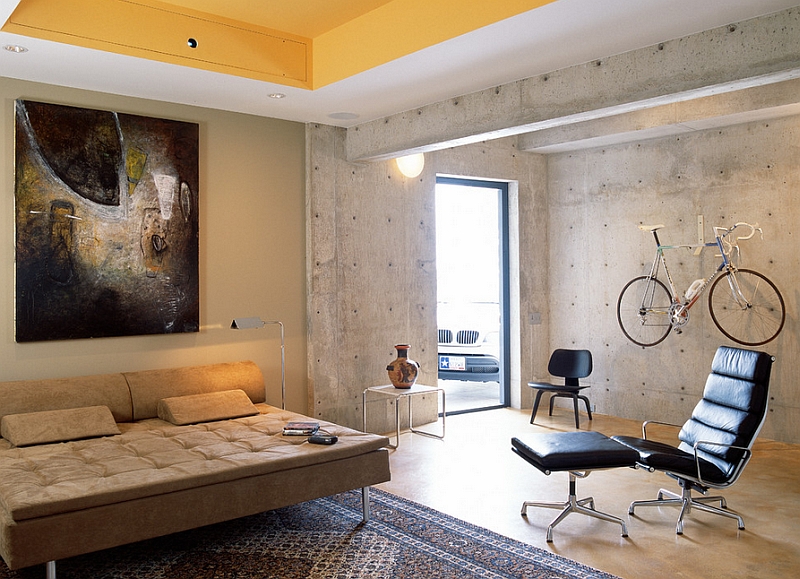 by Foursquare Builders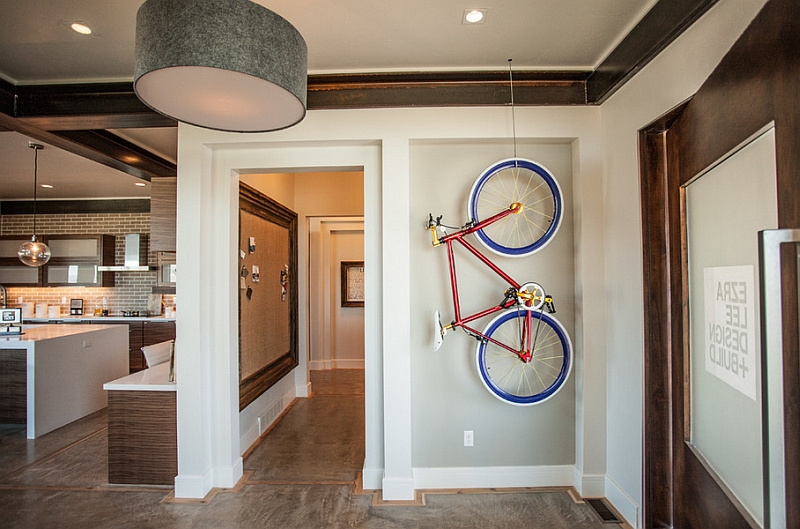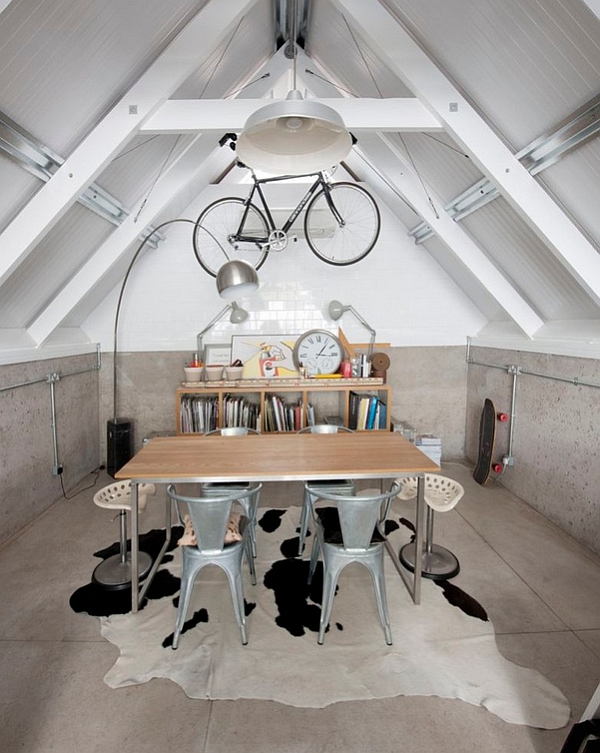 by Walk interior design limited
When decorating with a bike, do not limit yourself to the living room or the entry alone. Smartly placed bikes look great in the bedroom and the home office as well. Finding small dining room walls decorated with bikes is a touch rare, but it does give the space a distinct and trendy appeal. When done right, even a casually placed bike on the floor can look as stunning as the one that has been carefully wall-mounted.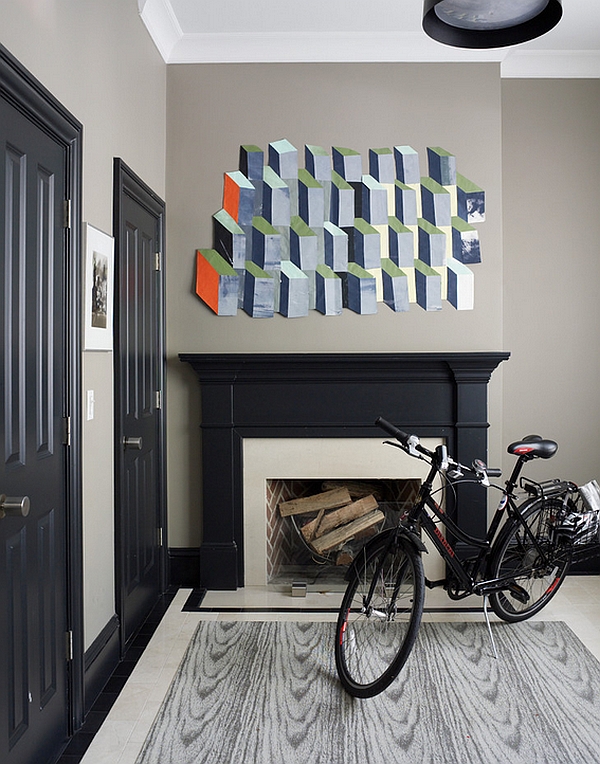 by Koo de Kir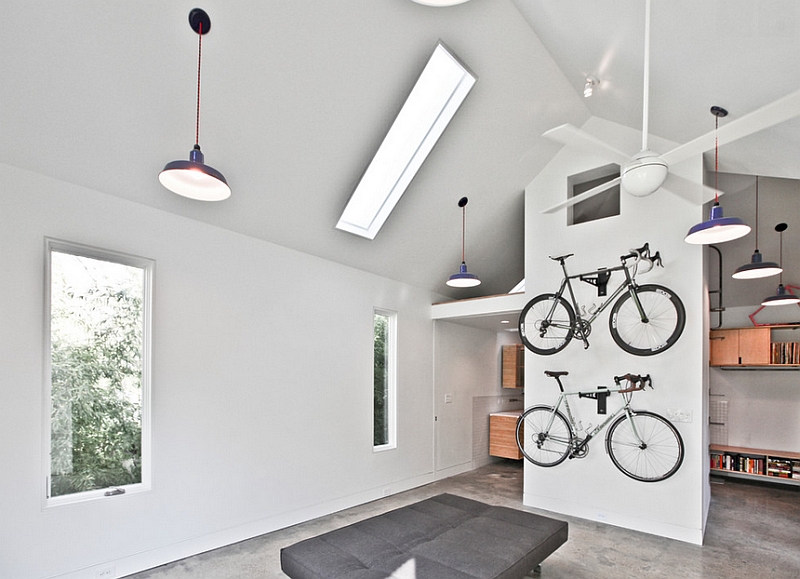 by MINGUELL-MCQUARY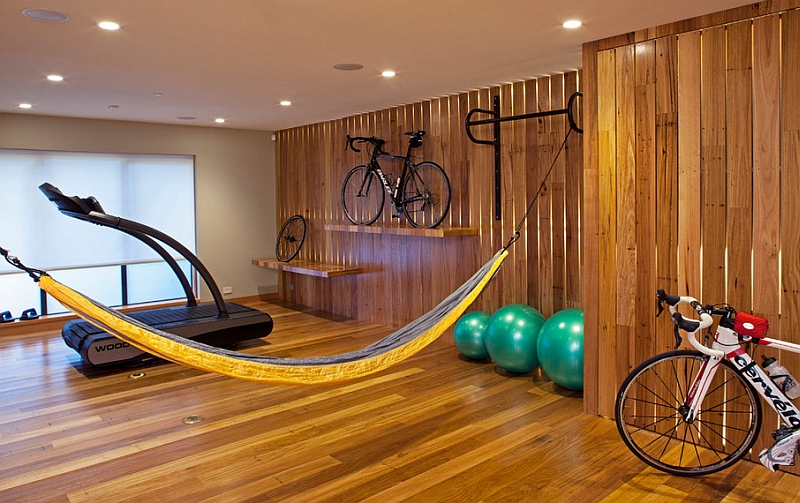 by Sogno Design Group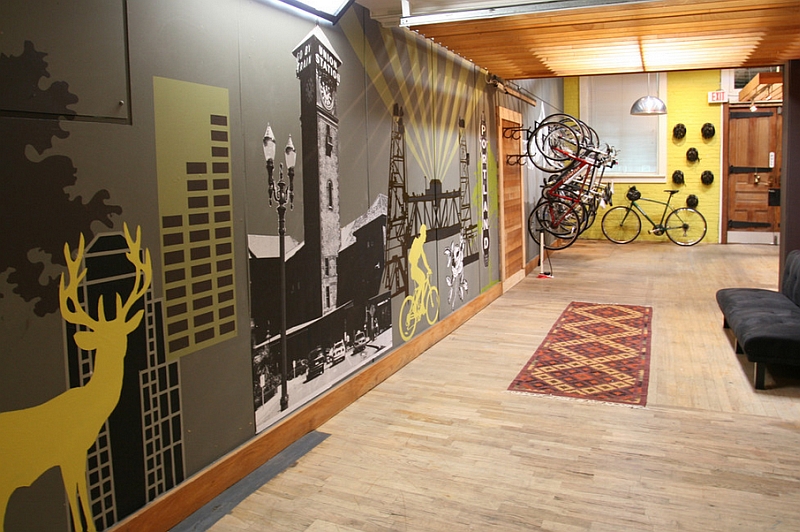 by Jen Chu Design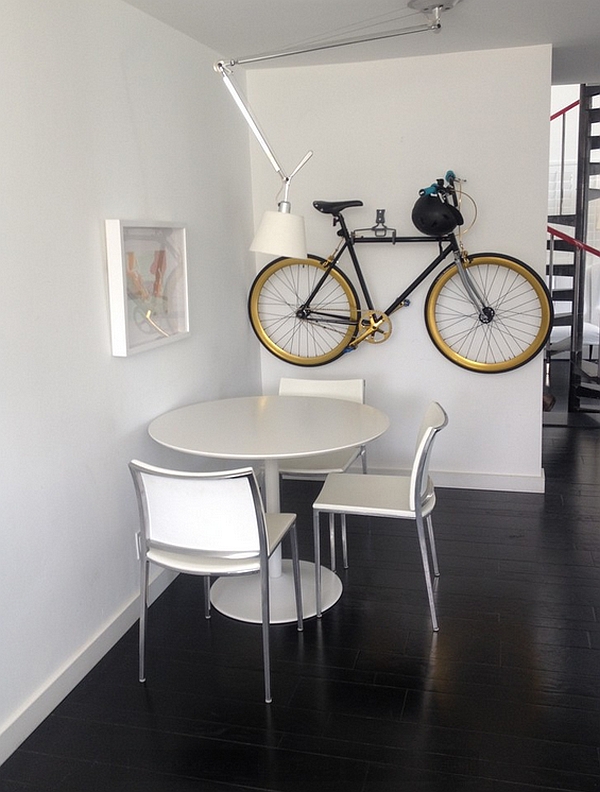 Exploring Every Dimension
If you are a family that loves to hit the woods on a bike, then the bike display is not about form and beauty alone. Finding the space to stack up the bicycles can be a real hassle, and no homeowner wants to dedicate an entire room just for this task. With space being such a premium, think of the vertical room that is available in your home. Apart from hooks and bike racks, you can even hang them upside-down from the roof with the right gear! Hoisting them up there barely takes a minute, and you will be saving up ample space while giving the room an exciting addition. This approach works particularly well in homes with a high or vaulted ceiling.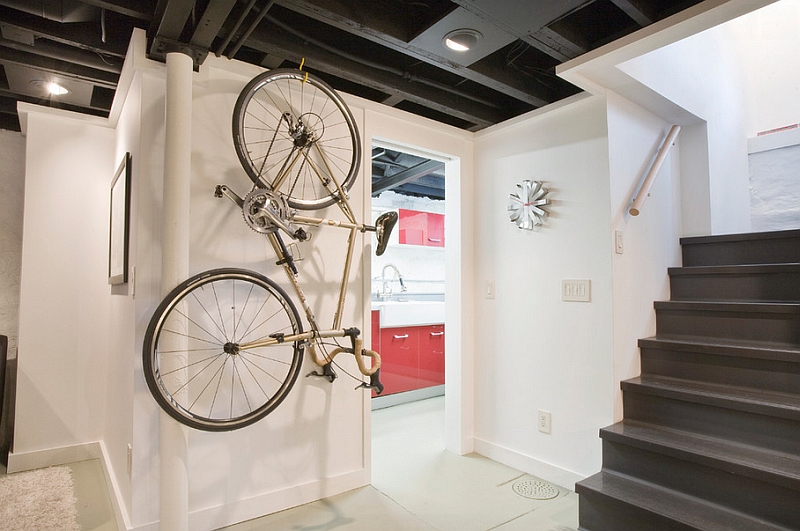 by Ryan Duebber Architect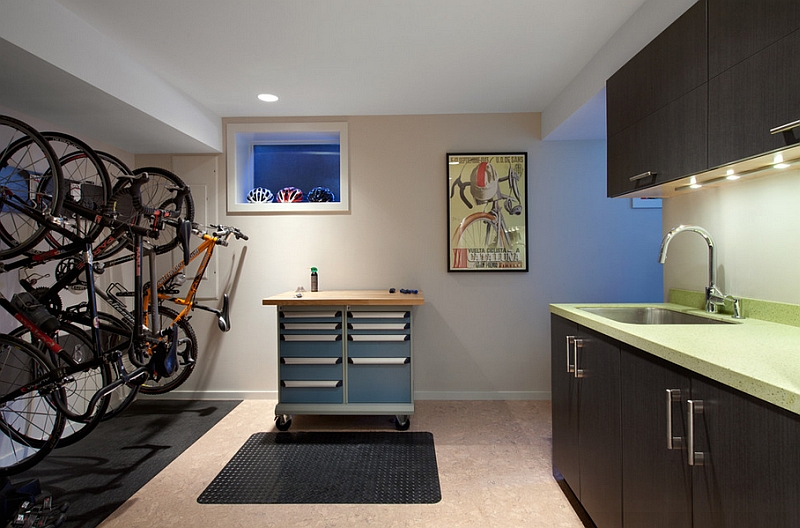 by CCI Renovations
The boys' bedroom is another fun space to wall-mount the bike. Opt for a bicycle-inspired theme for the room while taking this approach, and ensure that the wheeled addition is the showstopper in the room. Playful and cool, it is an easy and inexpensive way to fill up the walls and drive away boredom in the kids' bedroom.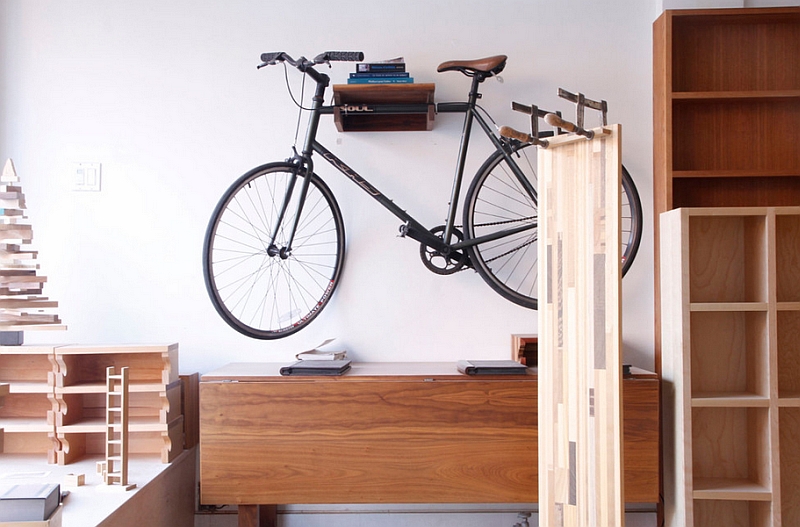 by Esther Hershcovich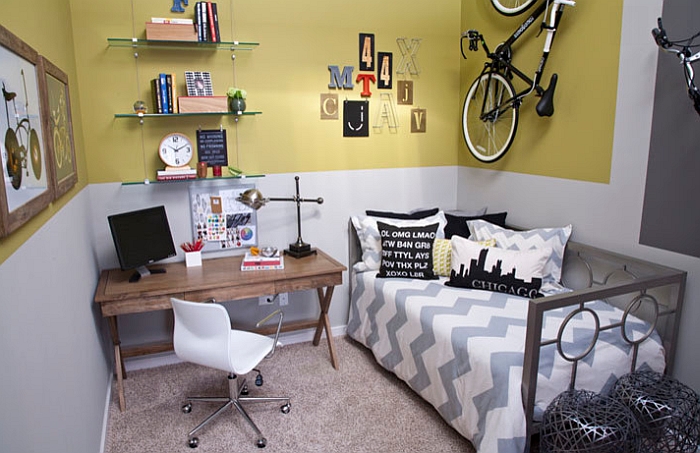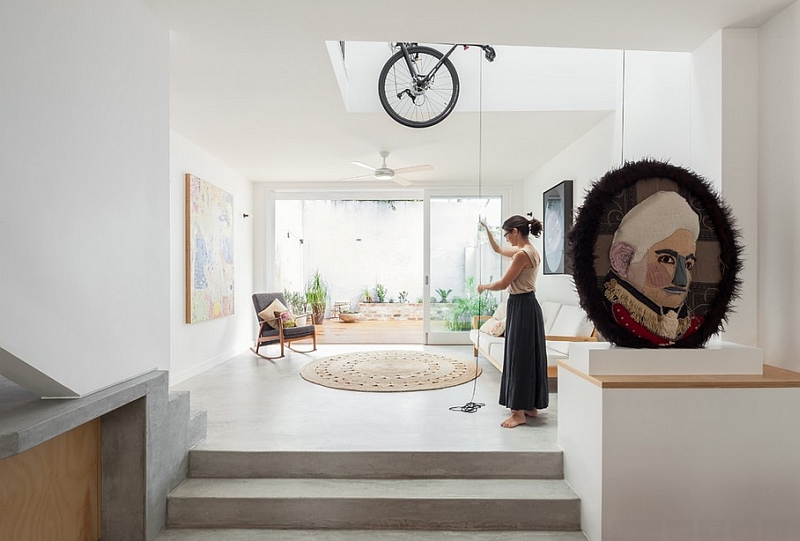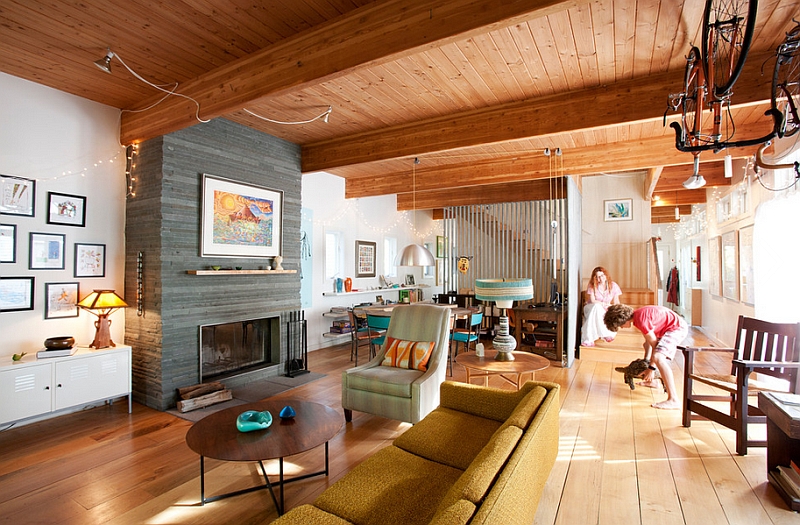 by City Desk Studio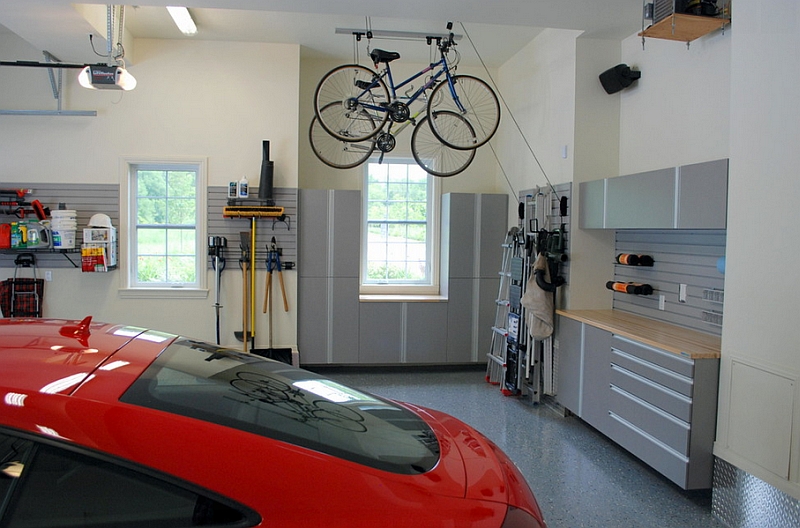 by Espace Garage Plus
Inspired by the Two-Wheeled Wonders!
So, you do not actually own one of those amazing bikes that offers many health benefits and lets you take in the sights and sounds of your hometown in a leisurely manner? For starters, you should seriously consider getting one. But we at Decoist will not leave the non-bikers hanging high and dry just because their busy lifestyle won't let them join in on the fun! A retro bike model or even a vintage kids' bike makes for a beautiful and imaginative addition that instantly enlivens your home and even gives the space a sense of nostalgia and timeless charm. Wall murals, classy artwork inspired by bicycles and even quirky decor make for wonderful additions that offer a sense of originality and freshness.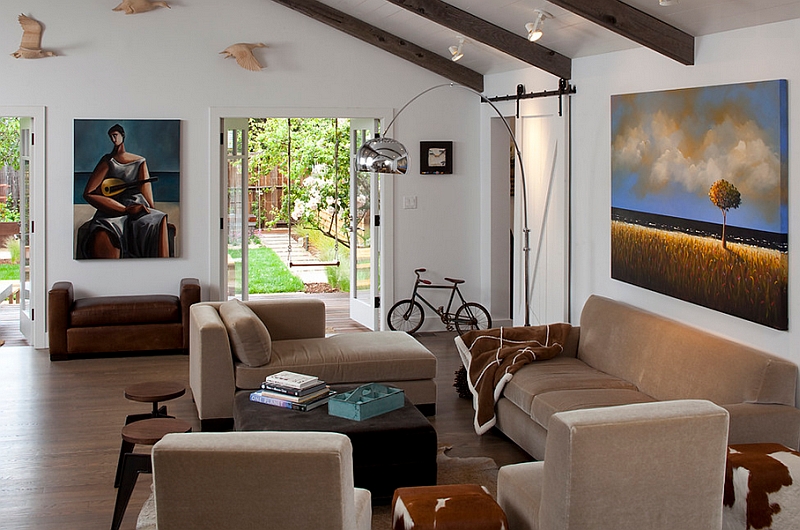 by Artistic Designs for Living, Tineke Triggs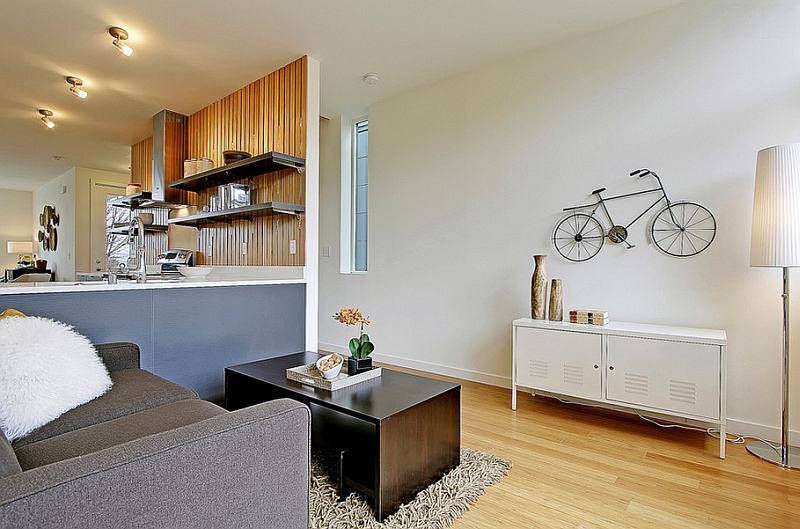 by Seattle Staged to Sell LLC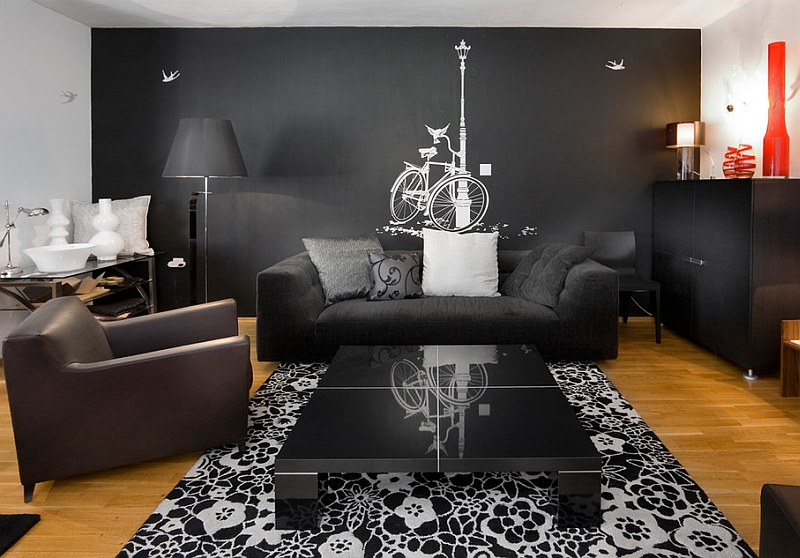 by Elad Gonen
Instead of tucking away your bike inside a cramped shelf or just throwing it away in the shed, make it an integral part of your interior. Doing this is easy, it barely takes any extra effort, and you might even be tempted to use it more once it is out in the open! For bike enthusiasts, wall paintings and pillow covers with bicycle motifs make the space even more special. While, bike-inspired decor and prints are great, summer is the perfect time to once again put foot to the pedal… A bicycle pedal!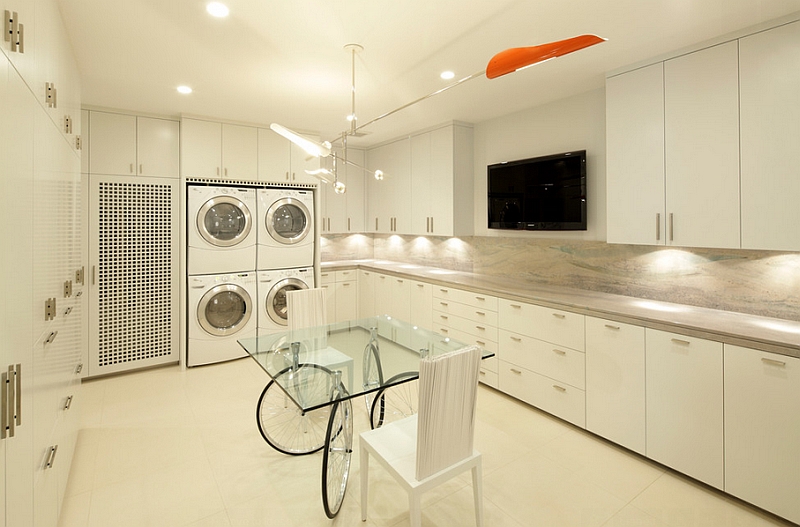 by Curtis Laney & Laney, The Design Company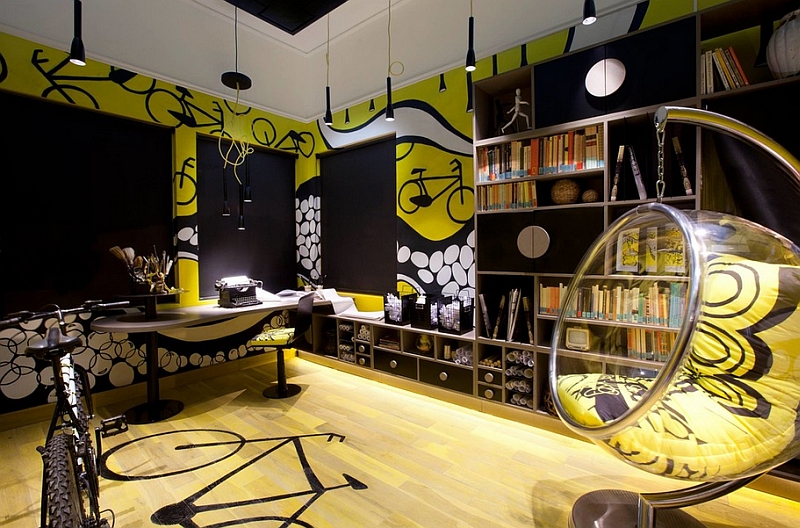 by Makom Design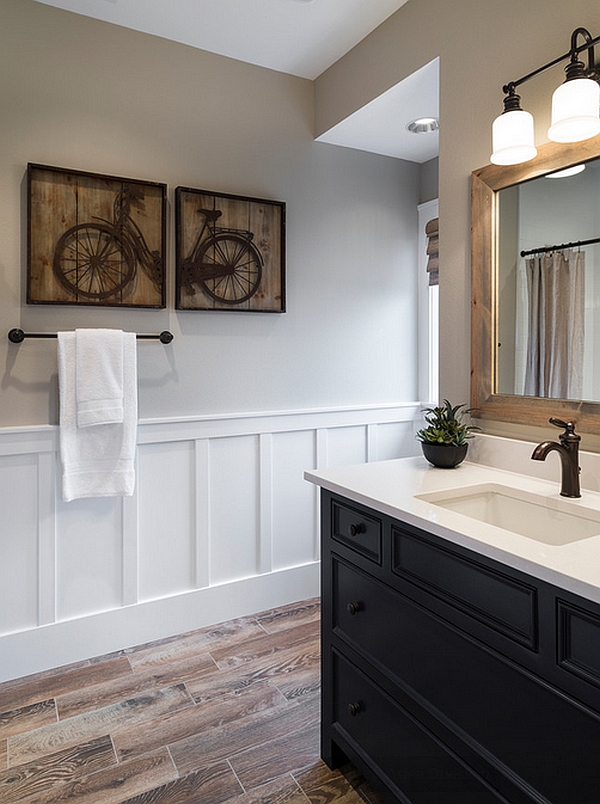 by Alan Mascord Design Associates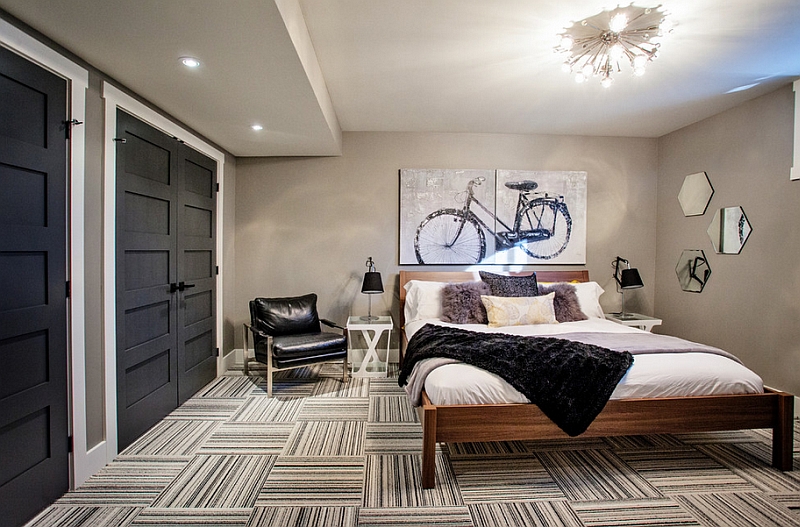 by Madison Taylor