King Lear, in Shakespeare's famous play says "Give me an ounce of civet, good apothecary, to sweeten my imagination." Yet the word 'apothecary' means much more than a mere medical practitioner in the times gone by. The apothecary style and culture, along with its unique decor came from the many merchants of spices, wine and herbs in medieval Europe and in the Far East. The special demands of their lifestyle resulted in some unique furnishings and accessories that are popular today across the globe for their vintage style and value.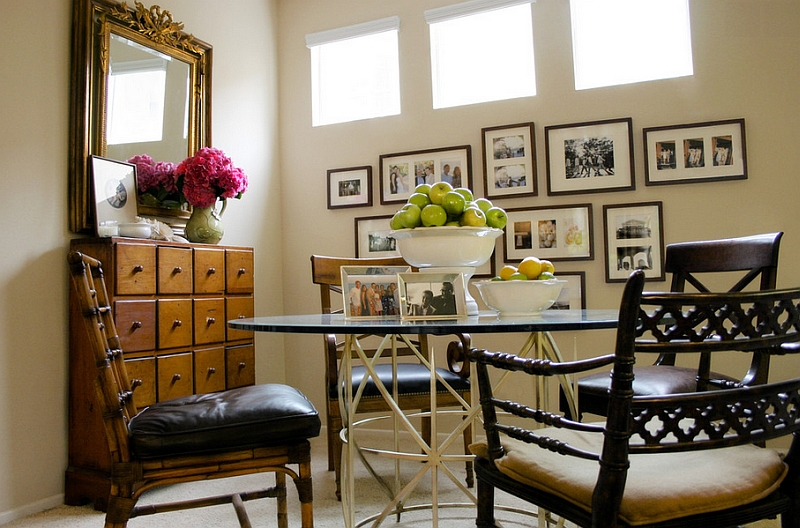 by Jessica Bennett Interiors
From clear glass apothecary jars that provide an easy and inexpensive way to accessorize in style to amazing apothecary cabinets and chests that set your interiors apart, the choices here are simply endless. While some might like the authentic apothecary look, others might prefer a more modern take on this timeless classic. Here are a few ingenious inspirations that show you how to embrace the apothecary vibe with elegance –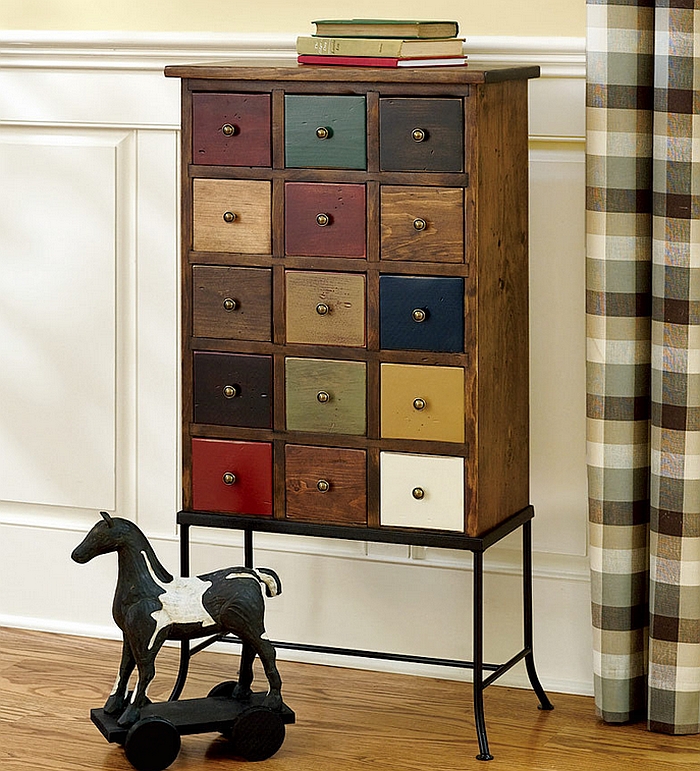 by Plow & Hearth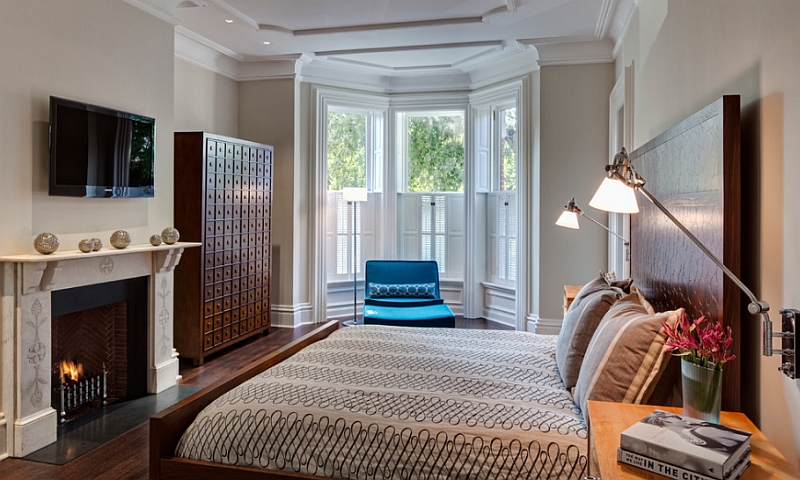 by Buckingham Interiors + Design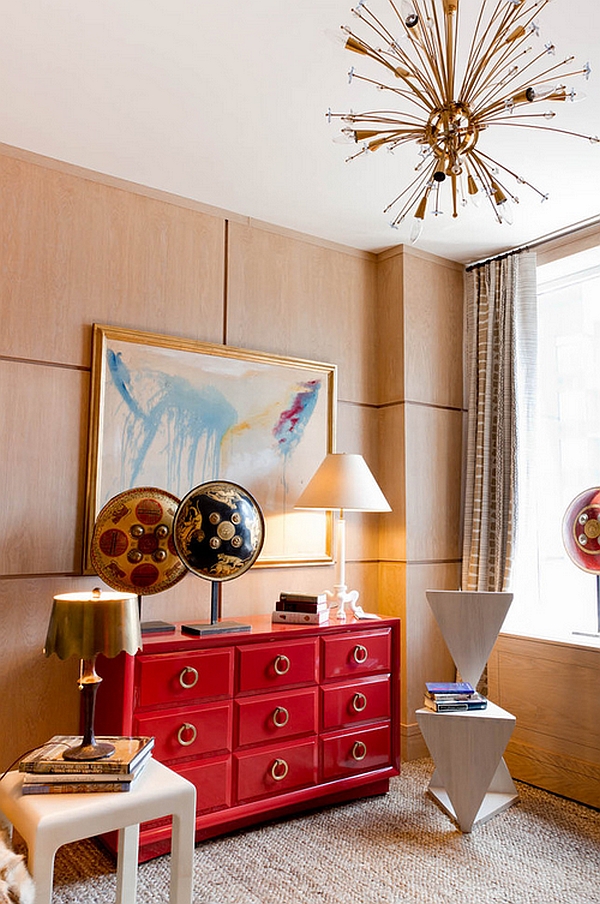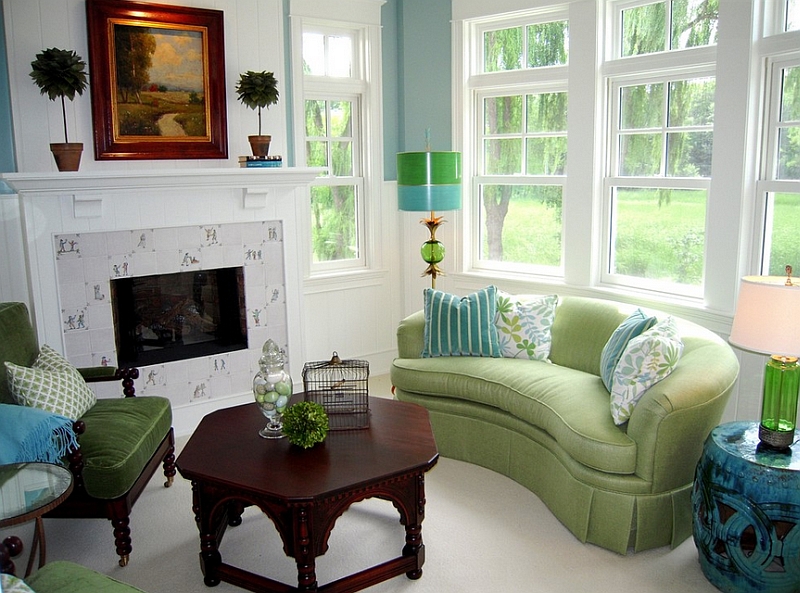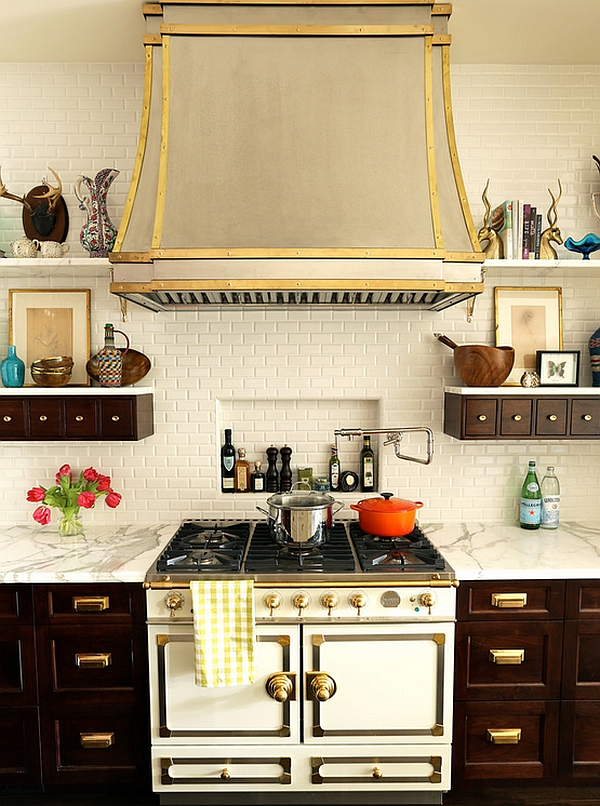 by Summer Thornton Design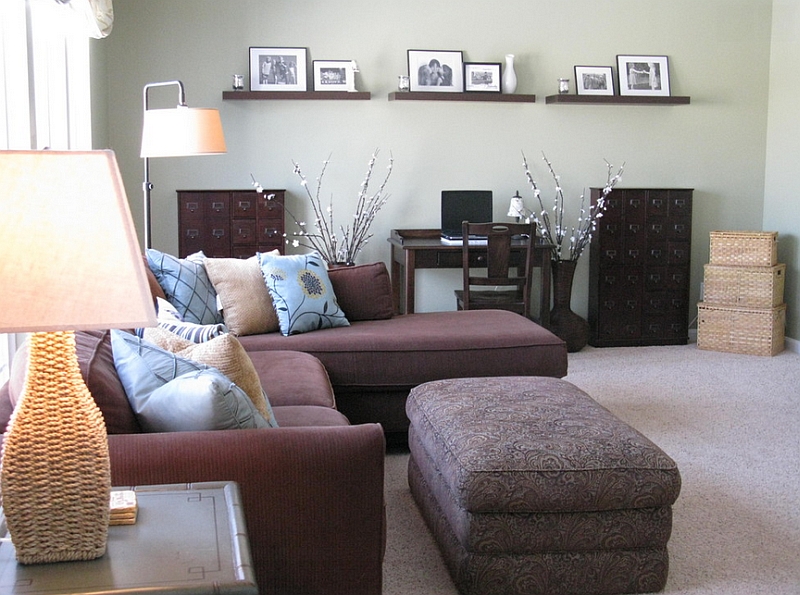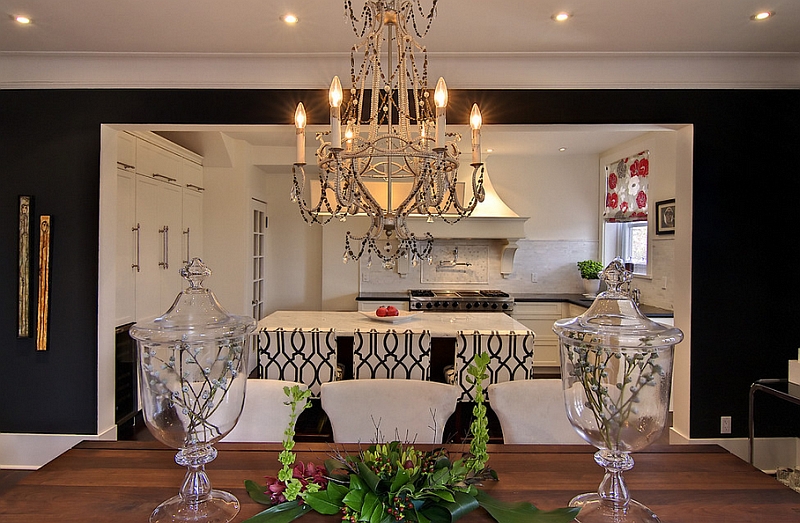 by IMBUE Merchandising & Design
Style Meets Storage Options
The apothecary chest might not be as common in contemporary homes as those sparkling glass jars, but it sure offers a whole lot more than mere aesthetics. This convenient and space-conscious cabinet comes with a series of small drawers that help you to stay organized with effortless ease. Apart from the unique visual that it offers, the apothecary chest also doubles as a lovely display when used right. While most homeowners are happy with using this vintage piece to create a dramatic entry, it seems like a more practical addition when placed in the dining room, the bedroom or the bath.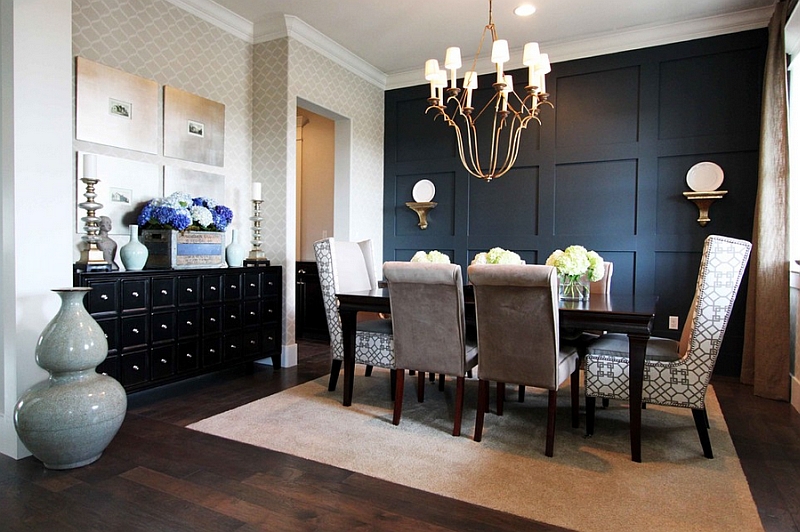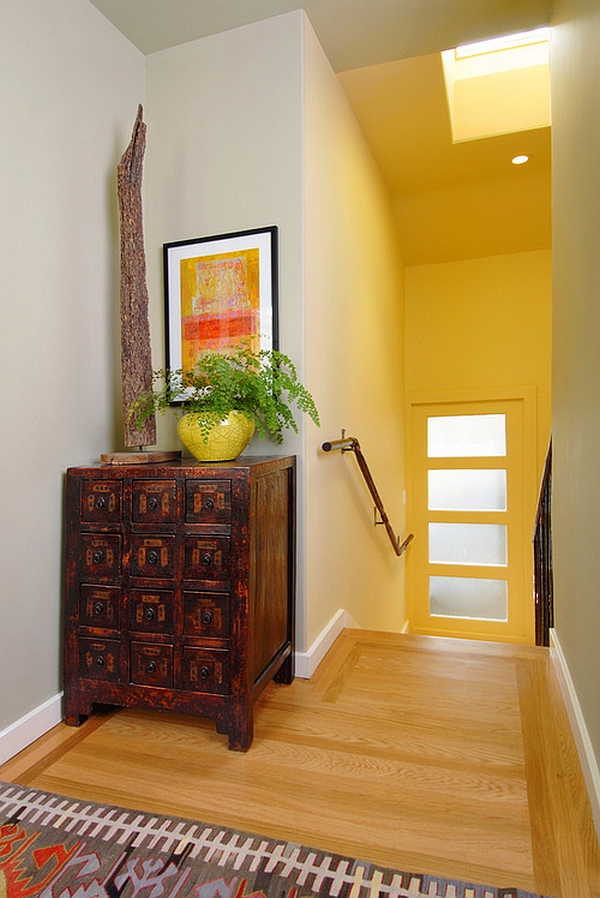 by Patricia Benson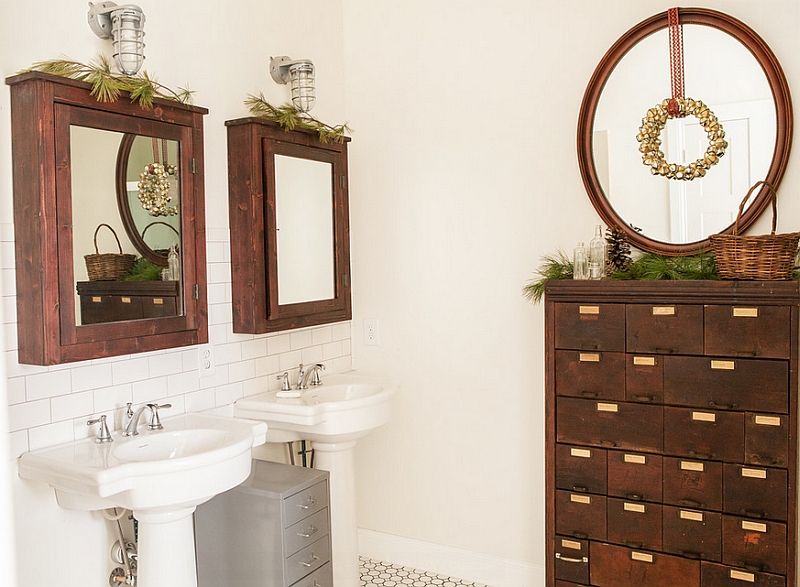 by Julie Ranee Photography
Available in a multitude of sizes and styles, the chest can even be painted in a hue that matches the existing color scheme of your home. The local flea market is probably one of the best places to find a truly original vintage apothecary chest. Yet there are plenty of modern recreations that offer the same look while managing to appear authentically dated! Decorate the chest with photo frames, vases and other accessories to turn it into a striking focal point.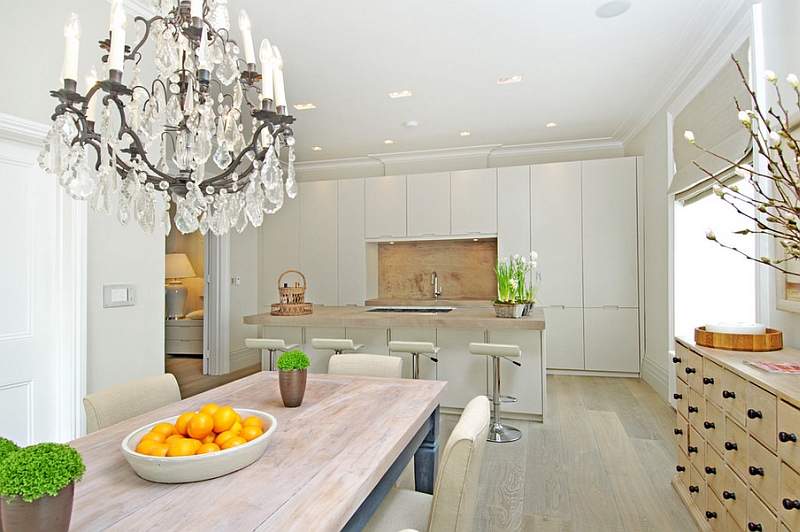 by Northwick Design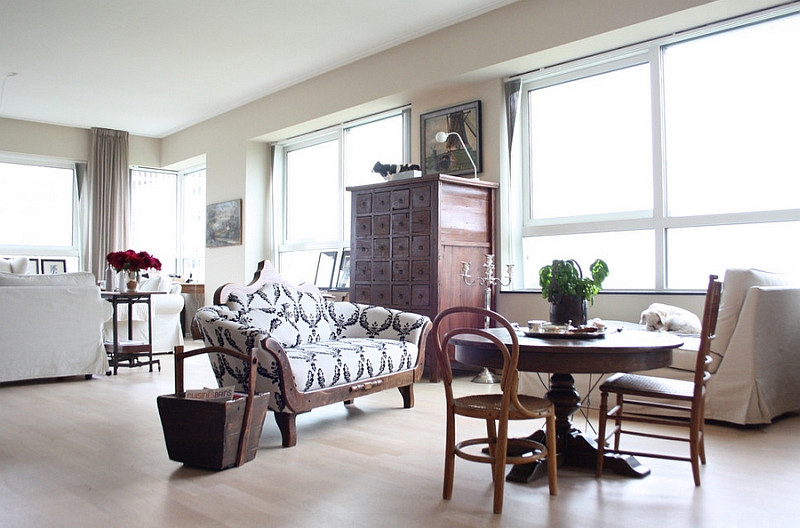 by Holly Marder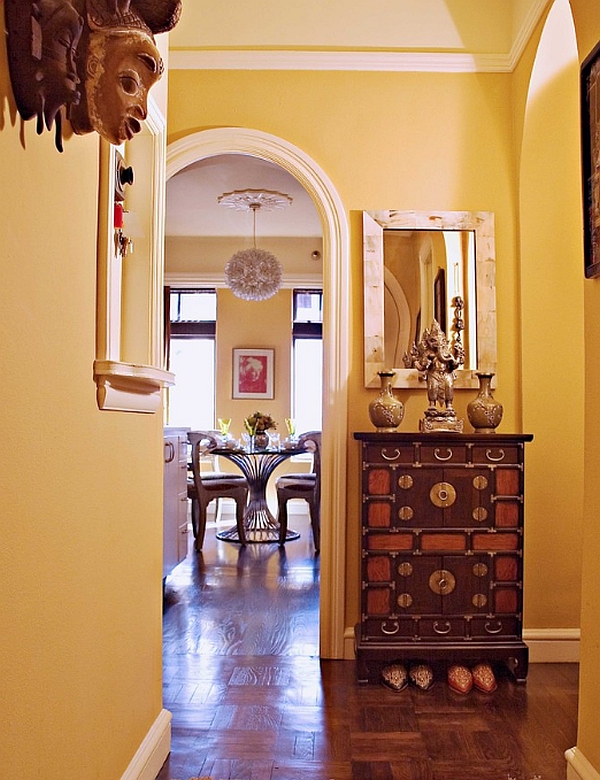 by Adeeni Design Group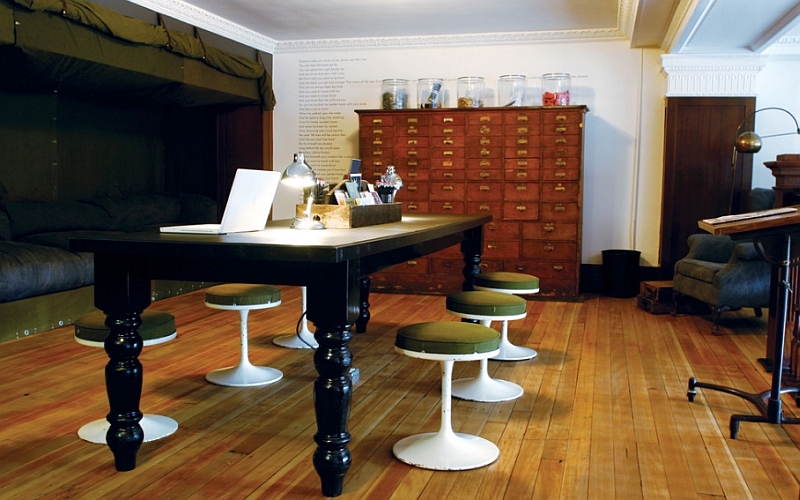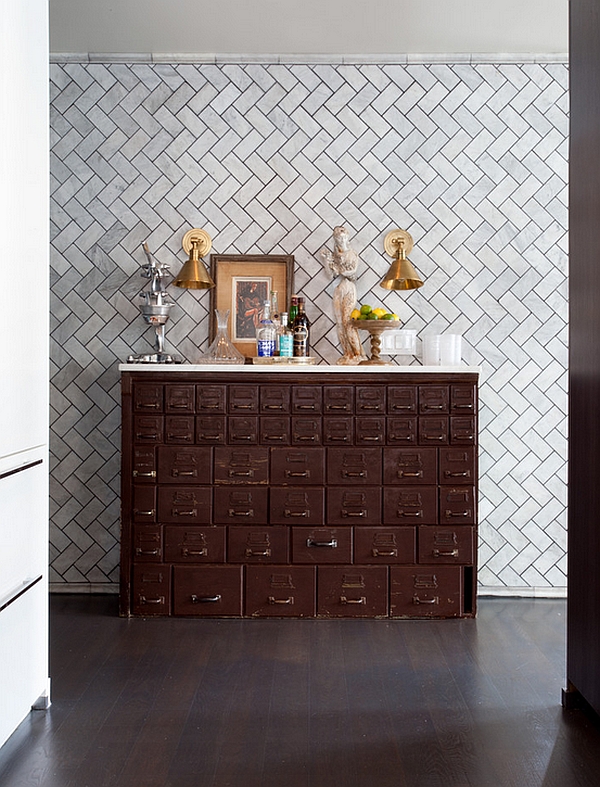 by Wellbuilt Company
Inspired by Timeless Design
If you are not one of those people who is very keen on adding a vintage-looking apothecary chest to your home, there are plenty of other options that you can choose from. Inspired by the classic style, some modern kitchen cabinets mimic the drawers of the apothecary chest. These exclusive and often custom-designed cabinets add a sense of visual contrast to the kitchen and enhance a rustic, transitional, industrial or farmhouse theme. While the apothecary-style cabinets in lighter tones fit well with more modern kitchens, the ones in darker shades help create a remarkable centerpiece for your special kitchenware and china.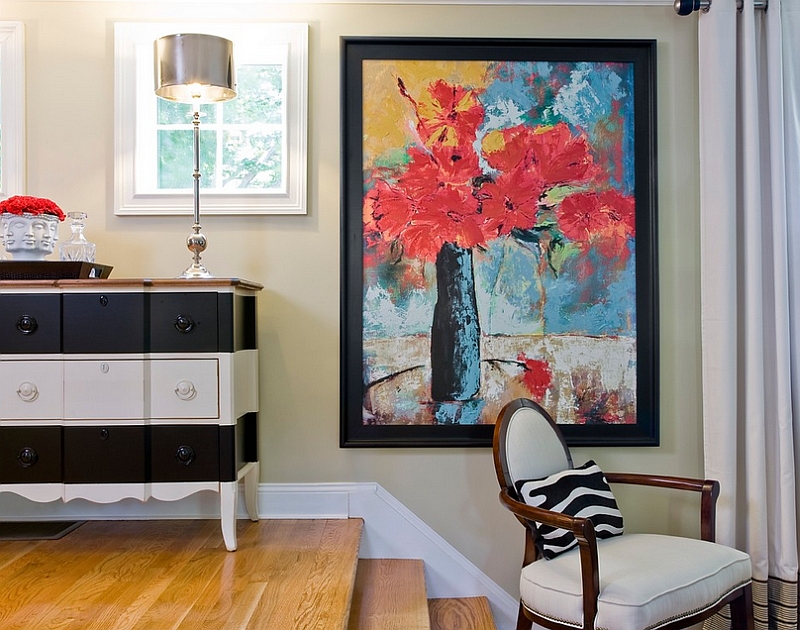 by Kristin Drohan Collection and Interior Design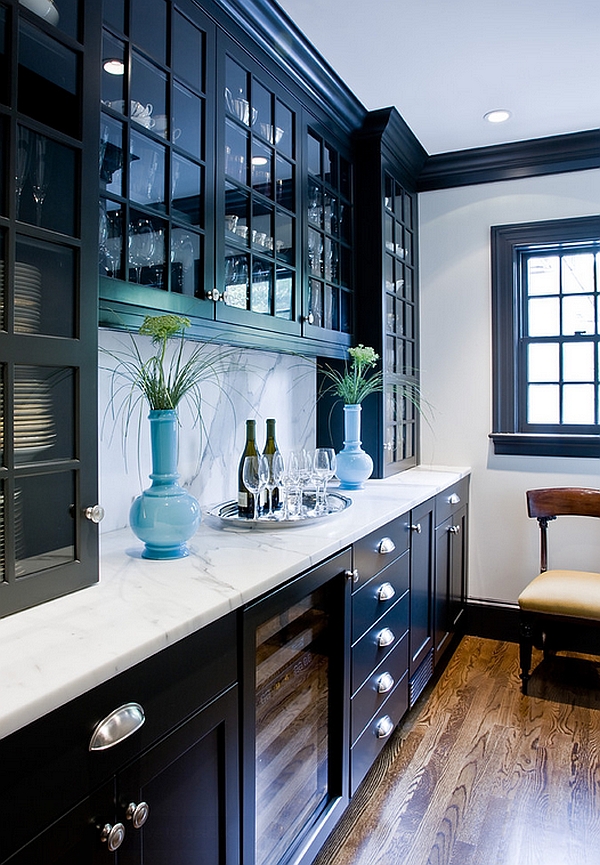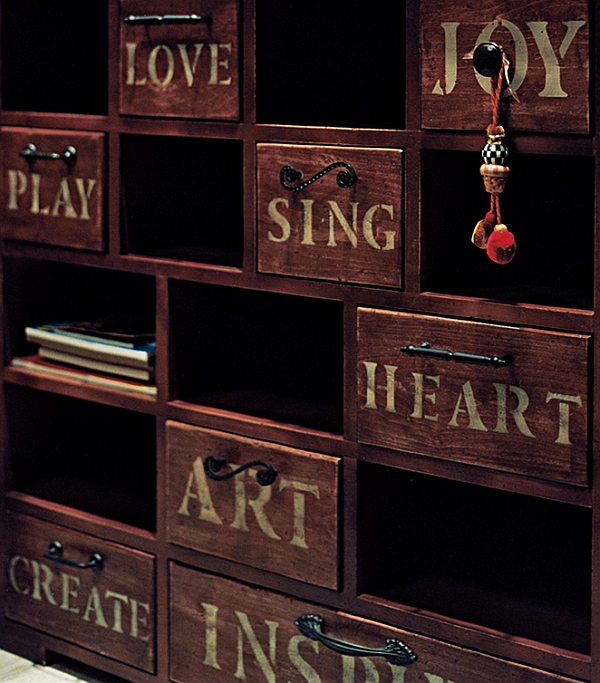 There are plenty of contemporary bedside stands that adopt the apothecary design and give it a clever, modern twist by using materials like glass and laminate. You can even have them custom-painted to complement the color scheme of your bedroom or the dining area. Floating apothecary-style closed vanities in the bathroom save up on space while giving the bath a more sophisticated, spa-like ambiance.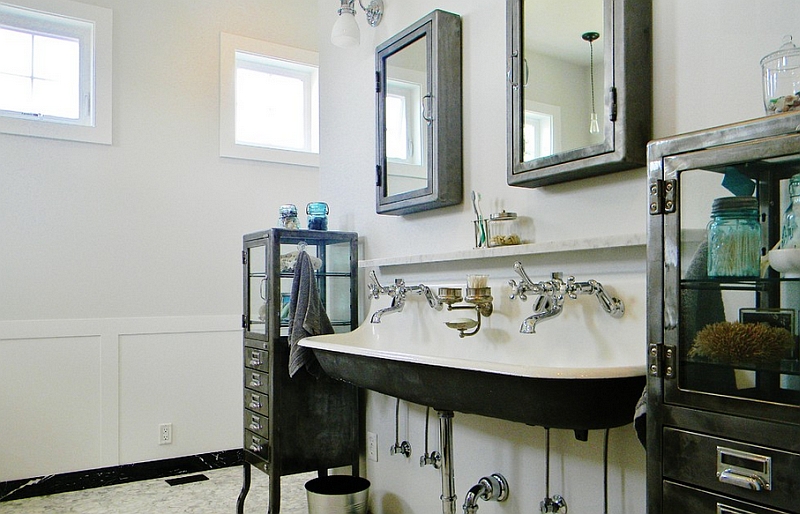 by Kimberley Bryan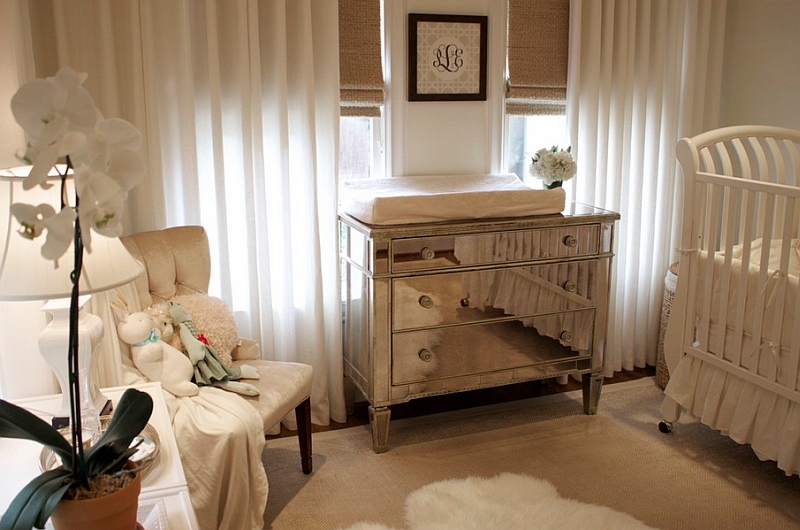 by Amy Lambert Lee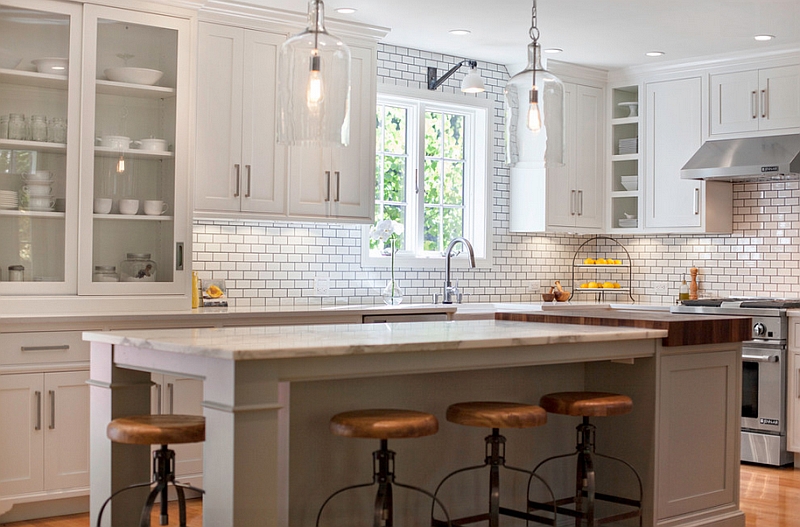 by Pennville Custom Cabinetry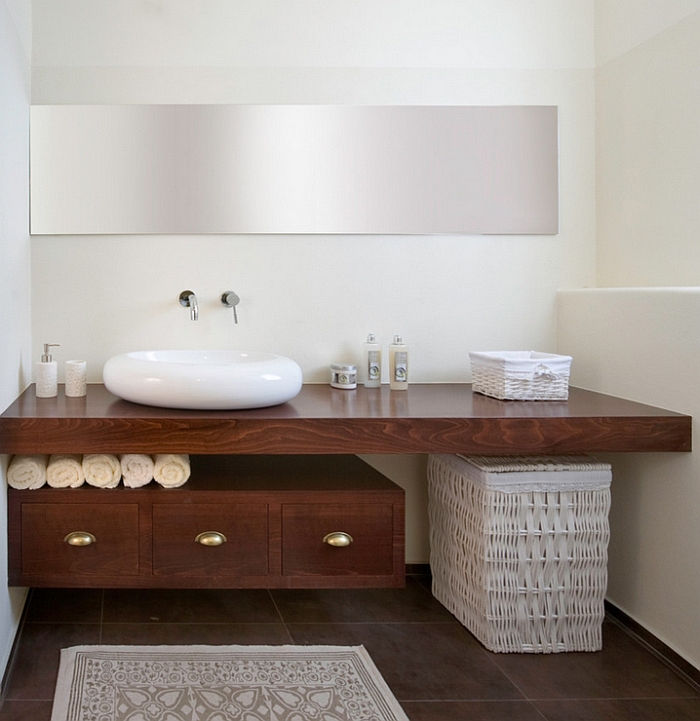 Fun-Filled Glass Jars!
Unlike apothecary chests and cabinets, the fun and playful apothecary jars are a design investment that all of us can afford to make. It is amazing how these transparent jars have become such an integral part of Christmas and New Year decorations. Yet, they can be used to breathe life into your home much beyond the holiday season. The simple silhouette of these jars is easily recognizable, and they come in a wide variety of sizes and shapes. From having a terrarium in the apothecary jar to filling it with sweet candy delights, you can use your imagination to fill these jars in a creative fashion.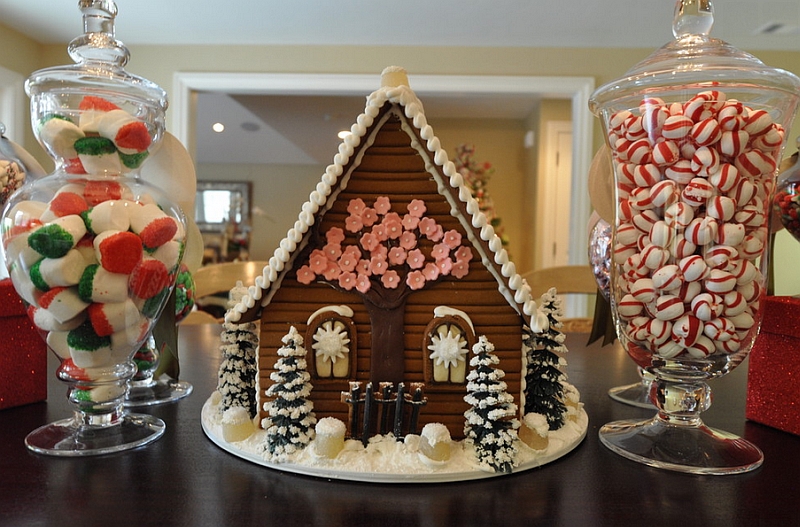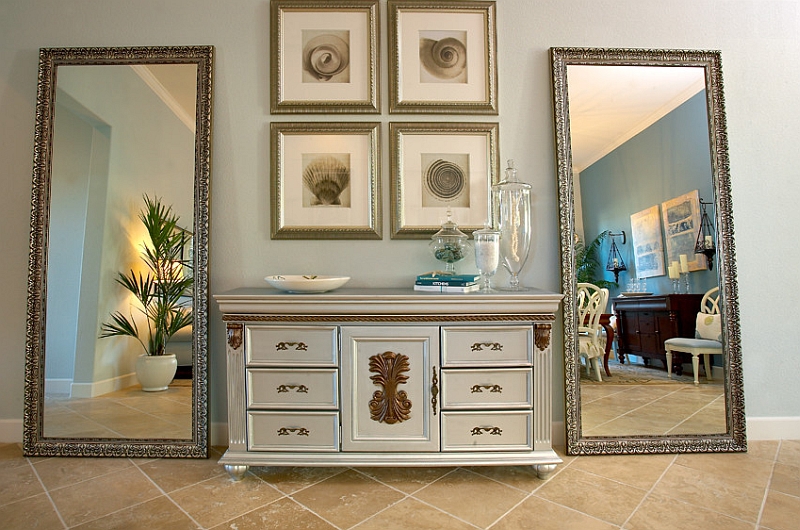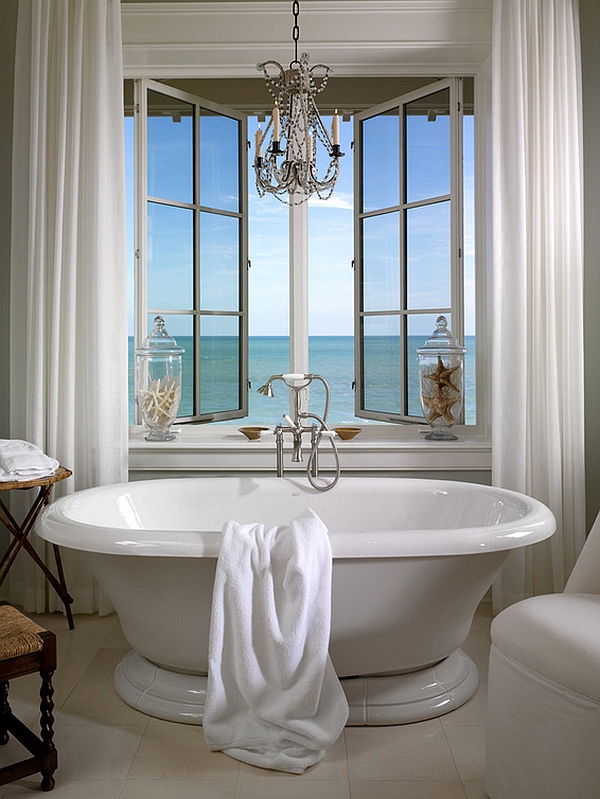 by jill Shevlin – Intrinsic Designs
One can use the apothecary jar in the kitchen not just as a visual addition, but to store spices and other condiments. Fresh seasonal fruit in the apothecary jars is another wonderful way to easily alter the accent color in the kitchen without any fuss. In case you wish to accentuate the theme of your choice, fill these jars with embellishments that add to the overall look of the room. Perfect for every room in the house, decorating with apothecary jars is all about tapping into your creativity!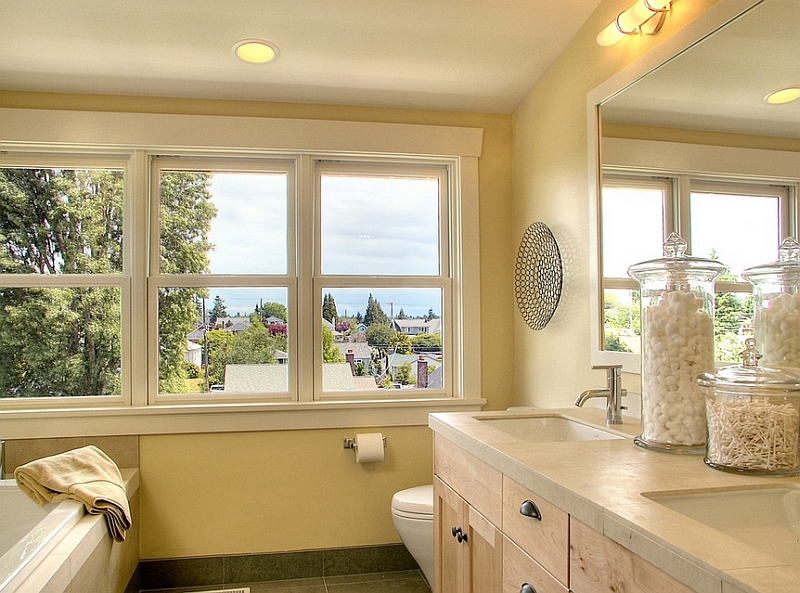 by Neiman Taber Architects