With Mother's Day at the end of this week, now is the time to finalize gift plans to honor that special mom in your life. Sometimes the best way to give a memorable token of love and appreciation is to craft one yourself. Handmade gifts are unique, and they show a level of thoughtfulness that tugs at the heart.
Today we feature a collection of DIY gifts for Mother's Day. Our approach: fresh and natural. These decadent treats celebrate the beauty of plants and flowers, the allure of spa treatments and the irresistible flair of homemade food items. Take a look–you just might be tempted to make one of these goodies for yourself once the moms in your life are covered!
Edible DIY Gifts
Let's start with some delicious munchies… This cookie gram idea from Matchbox Kitchen/Blooms in the Air is absolutely gorgeous. In fact, MK/BITA offers an assortment of gift pairings featuring a paper flower and a box of shortbread cookies. While their items all appear to be sold out at this time, the image below can inspire us to combine cookies and paper flowers in a beautiful presentation (perhaps topping a tray that only adds to the appeal of the gift)!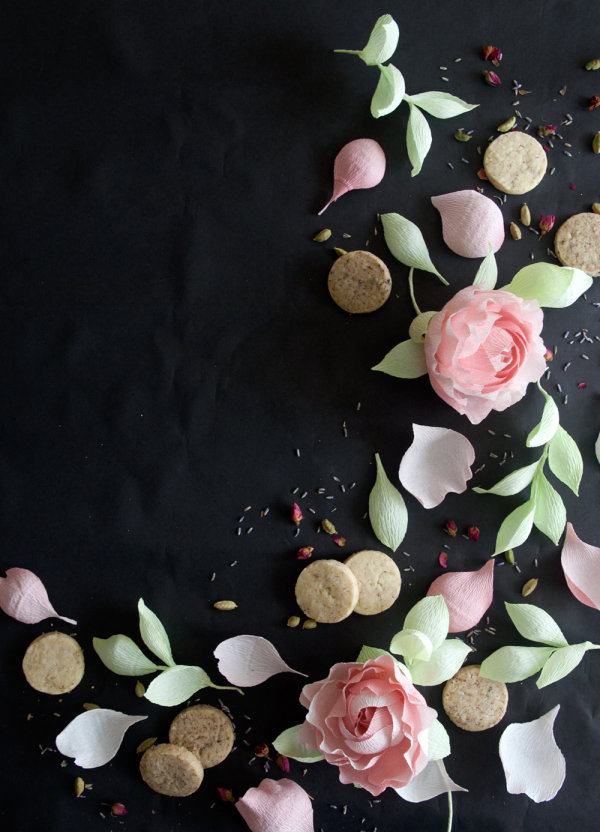 Fruit bouquets can be pricey. Why not make your own? This DIY Fruit Bouquet celebrates the beauty of fresh fruit with a little help from Kix cereal. Quite clever!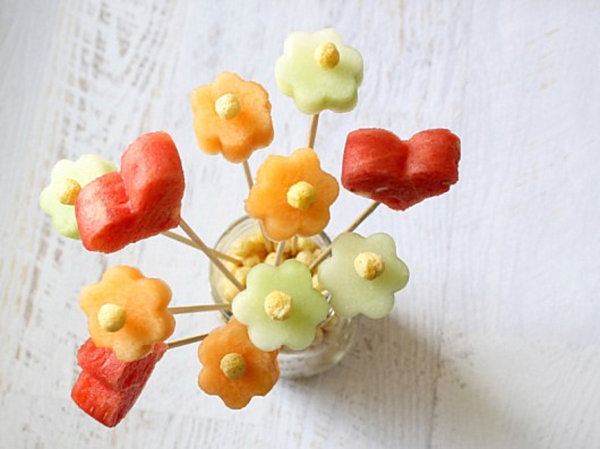 Are you cooking for Mom this year? Why not treat her to a tasty homemade lunch, then send her off with a gift certificate for a manicure? This Cucumber Raspberry Salad from Healthfully Ever After is the perfect foodie complement to the main dish of your choice: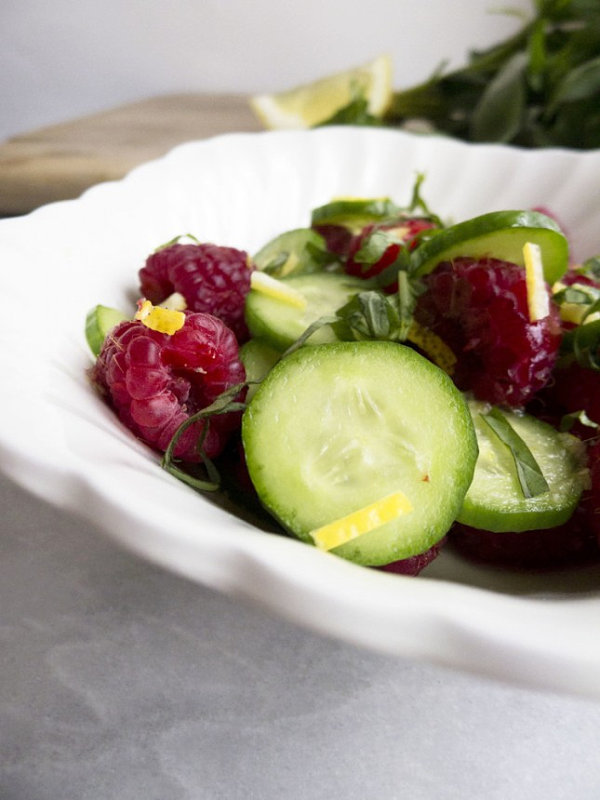 A Spa-Inspired Mother's Day
Did somebody say "manicure"? What other spa-inspired gifts can you present to Mom? There are many handcrafted bath product DIY ideas to choose from, and this Homemade Coconut and Lime Body Scrub from Fashion Gourmet has definitely caught our attention (pictured below). For another coconut-filled idea, also check out this Homemade Lavender Coconut Oil Salt Scrub from One Good Thing.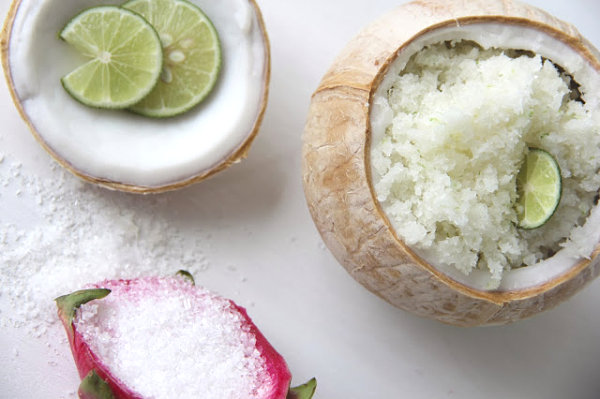 With the help of a melt-and-pour soap base, this DIY Grapefruit Mint Poppyseed Soap project from A Beautiful Mess is easy to create. Not to mention, the finished product is beautiful (the grapefruit zest adds a lovely dose of color). The fun part: thoughtfully wrapping your handcrafted creation.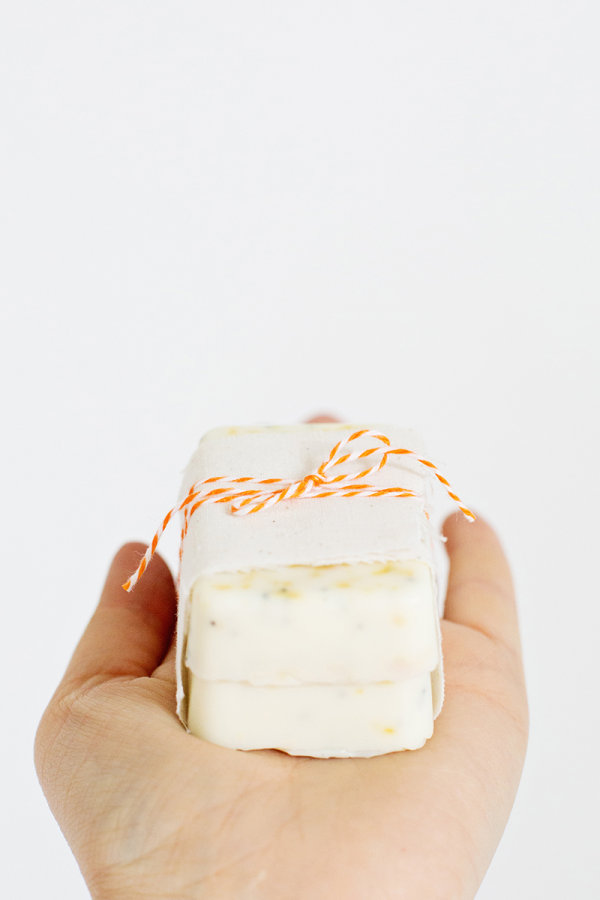 Are you familiar with the concept of bath tea? Just toss the bag of scented herbs, salts and oils into the tub, let it steep, then enjoy a soak. Perfect for Mom, who deserves some "me time"! For more details on how to create this Homemade Bath Tea, head on over to Makes and Takes:
DIY Mother's Day Gifts From Nature
Refreshing food. Herb-infused spa delights. What's the perfect way to continue this fresh and natural Mother's Day theme? Bring the outdoors in! This DIY hanging planter is one of our original Decoist DIY projects. Affordable, modern and stylish, it can add the perfect touch of greenery to an indoor or outdoor space.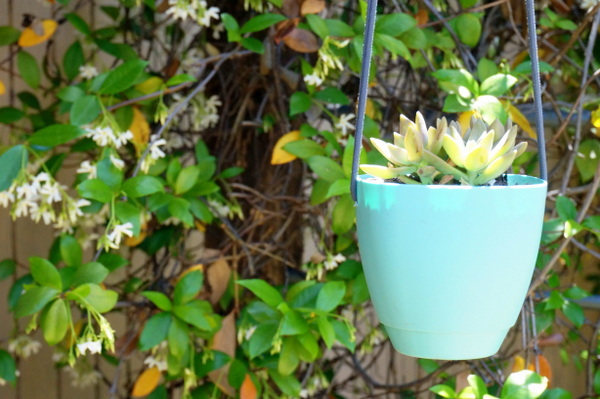 For an unforgettable approach to the hanging planter idea, check out this Hanging Succulent Planter from Brit + Co., created with the help of potting soil, moss, twine and a few other key supplies. Such an organic look!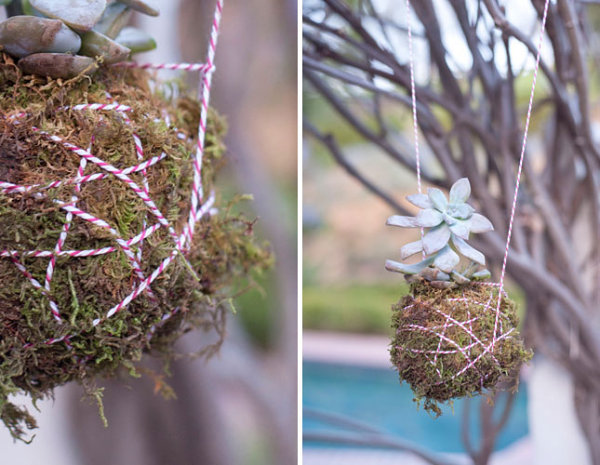 For the perfect countertop statement for Mom's light-filled room of choice, create your own DIY planter by repurposing a votive holder. Each opening becomes a receptacle for plants. This Decoist original is easy to create–hit the thrift store to purchase an inexpensive wooden votive holder, add some paint to the top for a modern look, then display with pride.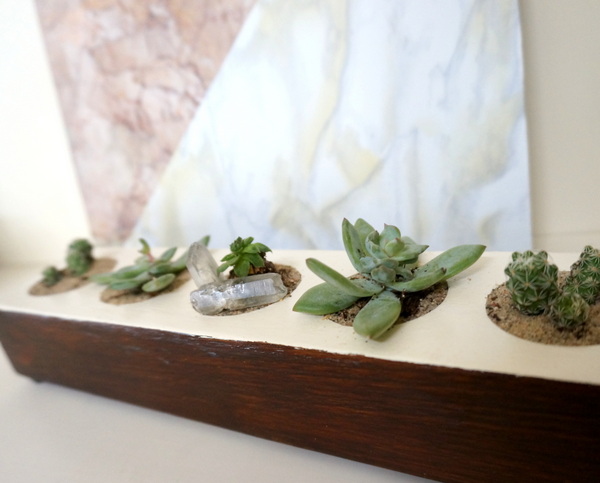 Don't forget the power of a beautifully wrapped gift! This DIY Pressed Flower Gift Wrap from Camille Styles adds a personal touch to your treasure of choice. Plus, the petals are so pretty and feminine–the perfect sentiment for Mother's Day.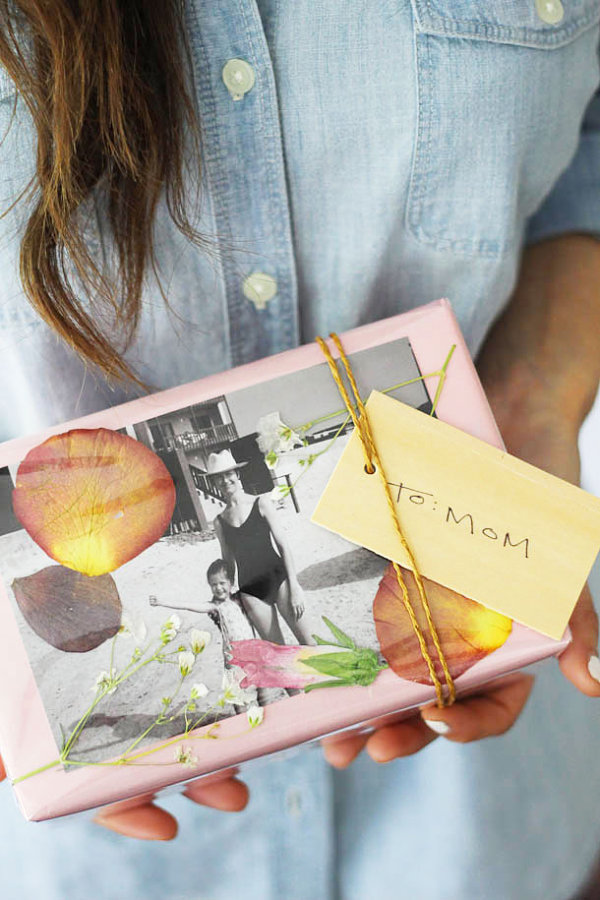 Get creative this Mother's Day. You can even combine several of the ideas above. There's nothing like a big gift basket featuring a homemade succulent planter (perfect for the counter of a spa-style bathroom), a jar of bath scrub, and a fresh fruit bouquet. These gift ideas celebrate the beauty of nature against the backdrop of spring.