This year, Mother's Day is May 12th. Seem like far away? Think again! Time to start hunting down a unique gift for that special lady! Today we feature some of the most interesting Mother's Day gifts available, complete with helpful links should you wish to buy one of these stellar selections. Is your mom a foodie? A design lover? A jewelry collector? We've got you covered!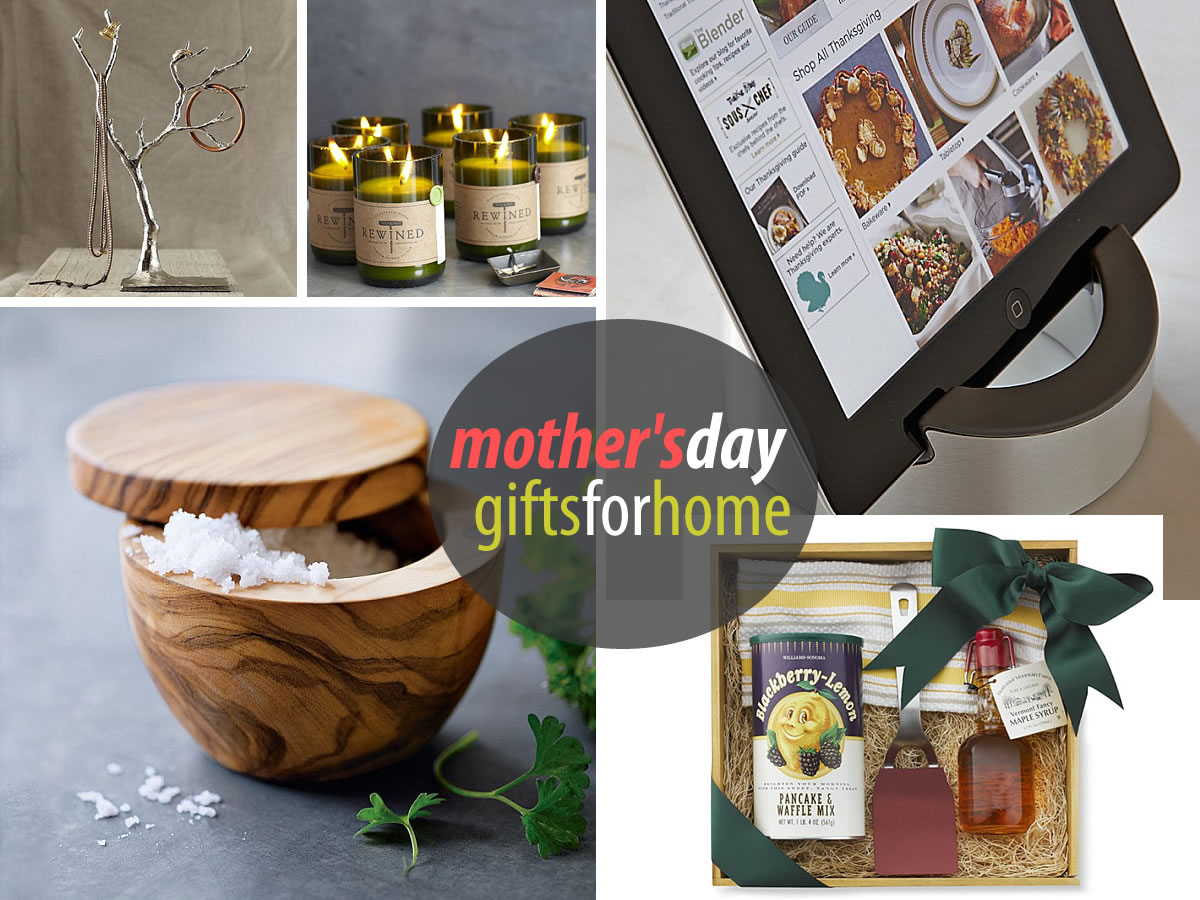 The theme of today's gift-y round-up: Decadence! That's right–it's Mom's day, and she deserves the very best. From gourmet chocolates and wine-scented candles to shimmering jewelry and unique tabletop decor, there's something here for every mother. If you don't buy one of these premium goodies, perhaps the images below will give you a special gift idea of your own. Happy shopping!
For the Foodie Mom
Is your mom a foodie? Perhaps she'd enjoy a few of the treats below! In fact, Williams-Sonoma has a slew of Mother's Day gift options for the mom who loves to prepare a great meal or eat one with glee! Below we see the Olive Wood Salt Keeper, complete with a swiveling magnetic lid for easy access. Beautiful wood grain detail makes this item truly unique. As a bonus, the salt keeper can be engraved with a single- or triple-initial monogram.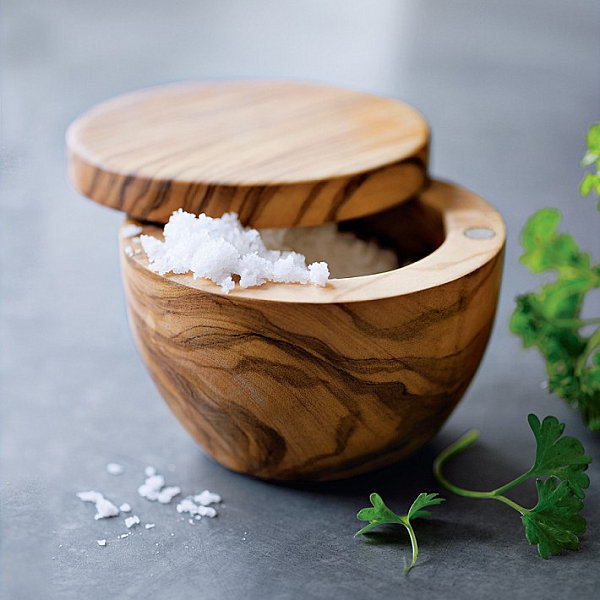 If your mom loves accessing great recipes on her tablet, this next gift just might be perfection. The Williams-Sonoma Smart Tools Kitchen Stand for Tablets also makes it easy for Mom to watch great cooking videos, listen to music, and even video chat while in the kitchen! A brushed-metal finish ensures this item resists water and wipes clean.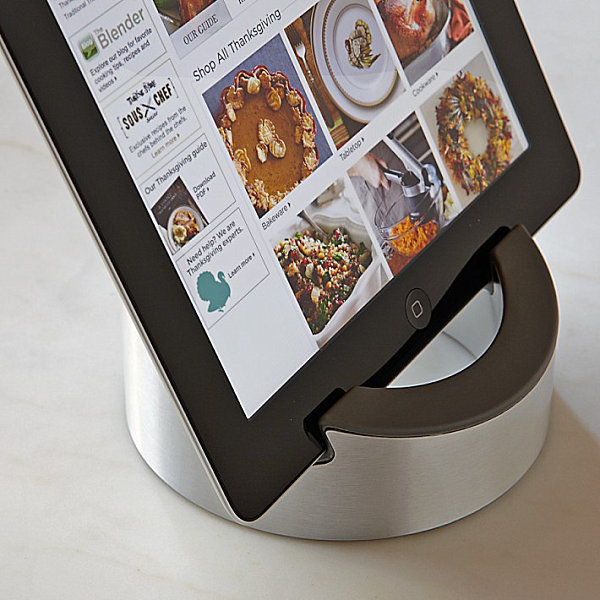 Breakfast, anyone? Now Mom has everything she needs for easy, delectable food preparation, thanks to the Mother's Day Breakfast Gift Set. This collection is packed with delicious goodies, such as Williams-Sonoma Wild Blueberry Pancake and Waffle Mix (just add milk, butter and eggs), as well as Butternut Mountain Farm's fancy-grade light-amber syrup. With minimal preparation, Mom can whip up a meal with a big payoff…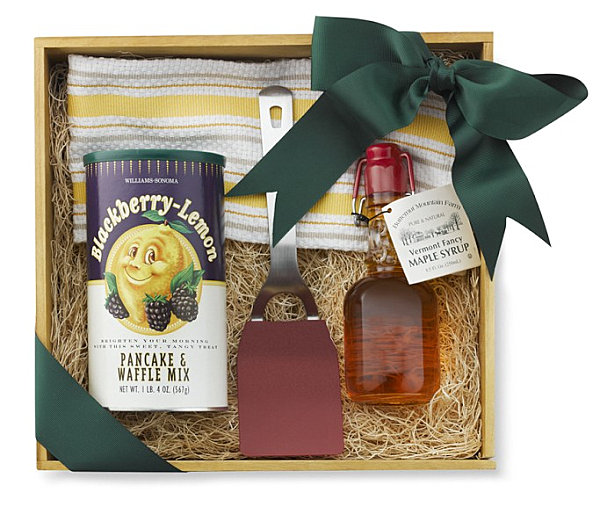 Also from Williams-Sonoma, this DIY Mozzarella/Ricotta Cheese-Making Kit will empower Mom to make her own all-natural mozzarella and ricotta in less than an hour! Yes, you heard us! Step-by-step instructions make the process easy and fun. Perfect for the mother who loves to entertain (and wow her guests).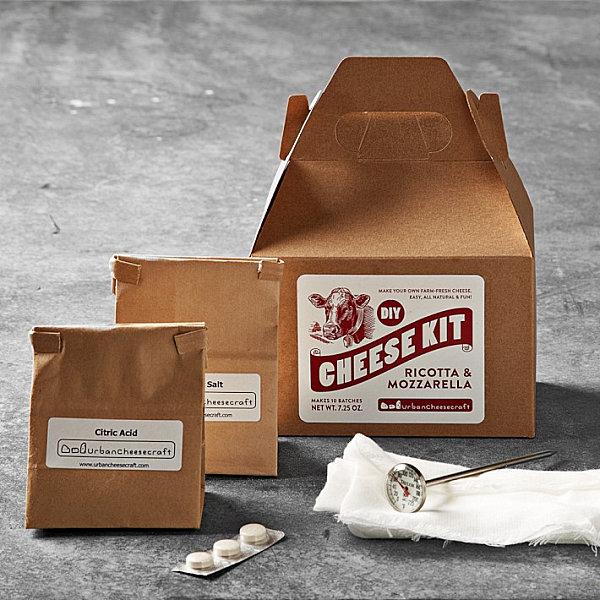 Want your Mother's Day gift to be a treat Mom can eat without first preparing herself? Nothing says decadence like a package of chocolates! Check out Williams-Sonoma's La Maison du Chocolat Coffret Craquants, a three-compartment box filled with irresistible edibles like milk and dark chocolate-covered almonds and dark chocolate beads (which can also be used to make hot chocolate). You may even be tempted to buy one for yourself!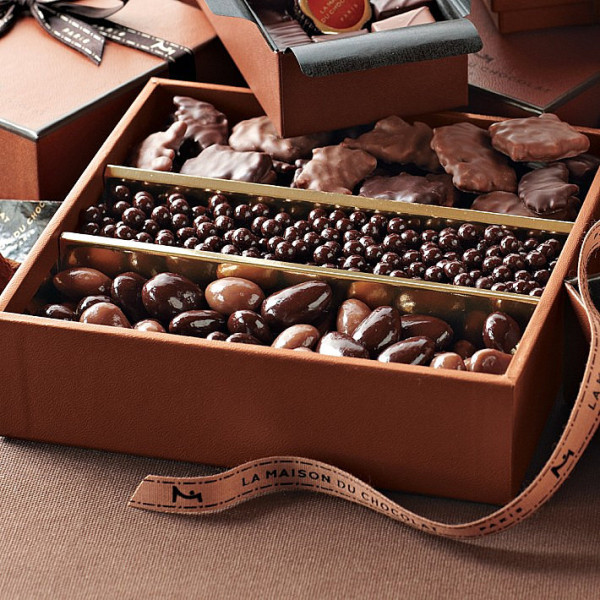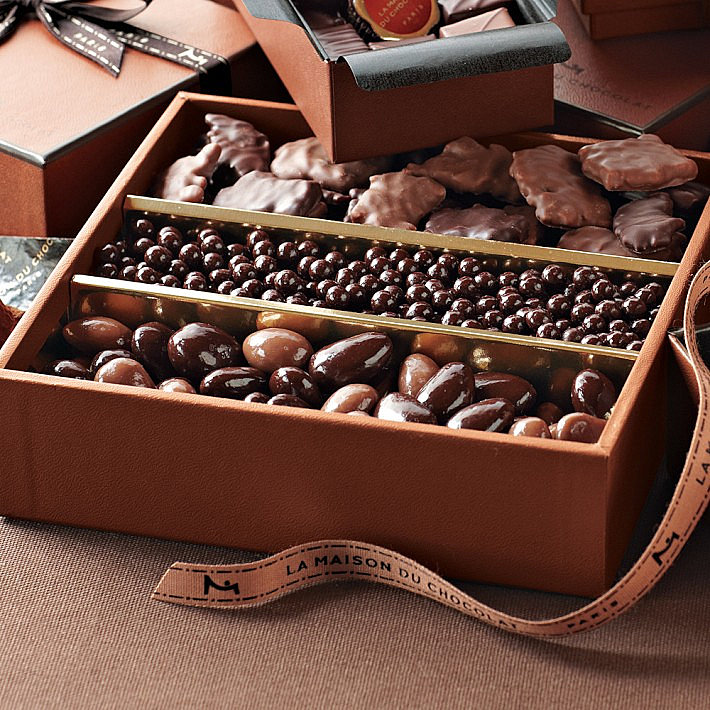 Is Mom a coffee lover? This Maillard Coffee Press from Design Within Reach is a clever update on the traditional French Press. Crafted of hand-blown glass and stainless steel, the press is just one of an assortment of gift possibilities from the Maillard Coffee Service Collection. Throw in a bag of Mom's favorite ground coffee as a supplement to this foodie favorite. Not that the gift isn't perfect as-is!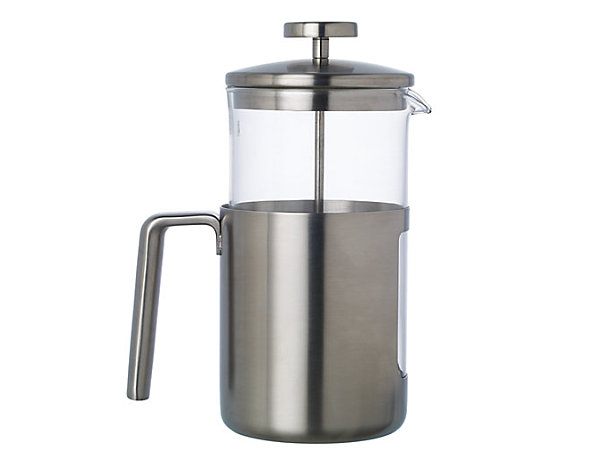 Our next gift idea isn't actually something you can eat. But it still falls into the "foodie" category because of its close ties to the world of wine! These Rewined Candles from West Elm boast a wine-inspired appearance, as well as wine-themed scents such as Cabernet, Chardonnay and Sauvignon Blanc. Nothing like saying "cheers" as you light the wicks!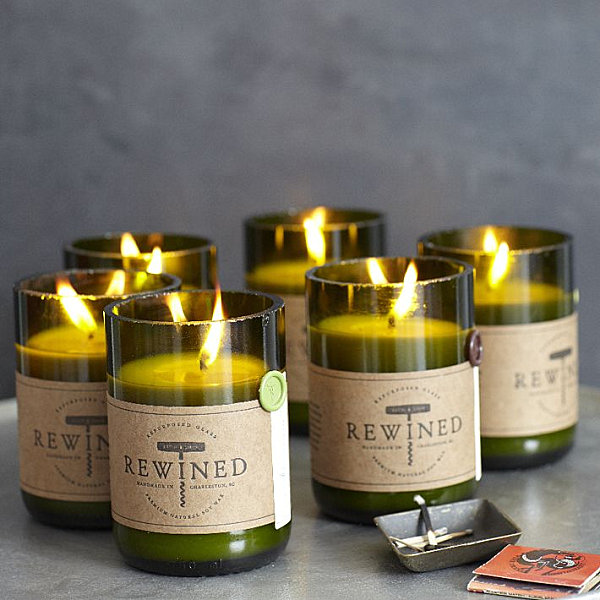 Embellish Mom's drinkware with a geometric mug that will wake her up in the morning with its bright design. This Carnaby George Mug from Jonathan Adler features a groovy pattern that can be mixed and matched with other mugs, including the same design in blue! One sip of coffee or tea from this art piece, and it will be hard to sip from anything else…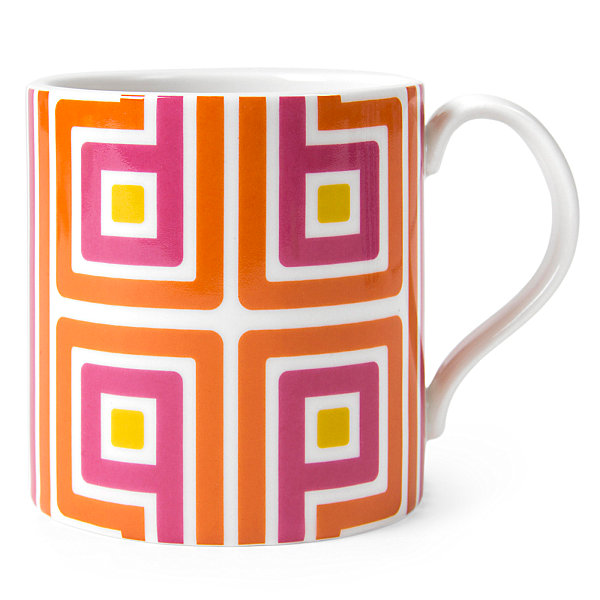 For the Design Lover
Next we move on to the design-loving mother who enjoys collecting interesting decorative items that add function and style to the home. We're crazy about the modern offerings from Design Within Reach, shown in display-worthy fashion in the image below. One fabulous gift idea is the Midas Collection, a carafe and glass set shown at the far right. These delicate yet powerful pieces are dipped in gold in a swishing design that couldn't be more perfect for drinkware.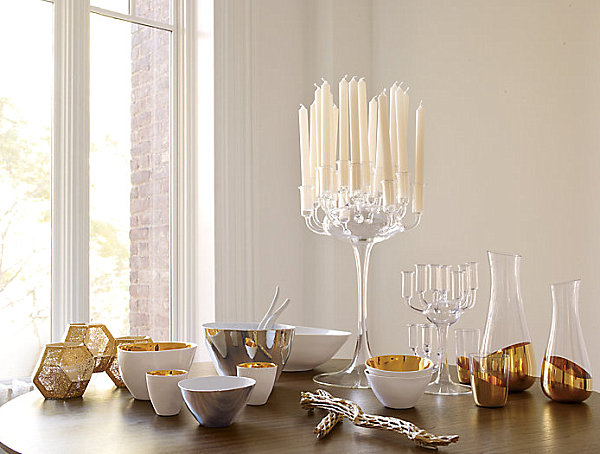 Next we see a close-up of the Etch Candleholder, also featured in the image above on the far left. These gorgeous pieces by Tom Dixon are digitally manufactured in the manner of circuit boards. The result: intricately etched patterns that sweep across these geodesic forms, creating a wonderful interplay of light and shadow once candles are added to the mix!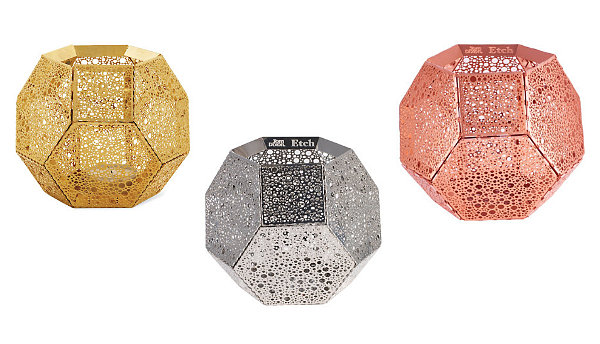 Looking for the perfect way to hold a memory? Try these Mirrored Frames from West Elm, complete with beveled edges and a reflective shine that will glam up any surface top without overpowering it. The frames are available in various sizes so they can perfectly accommodate the pictures of your choice!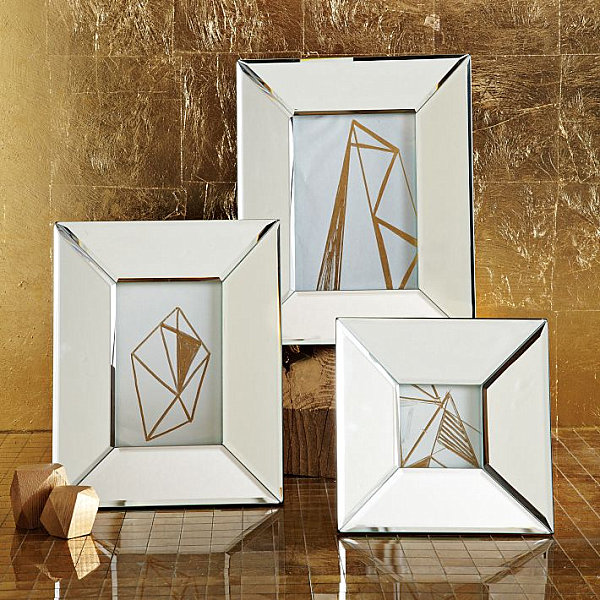 For a bit of warmth on those chilly evenings, give Mom the vibrant Nos Da Throw from Design Within Reach. Created by Scottish designer Donna Wilson, this spun wool item is named for the Welsh phrase meaning "good night." You may remember the pillow version of this modern pattern previously featured in our post on Creative Valentine's Day Gift Ideas!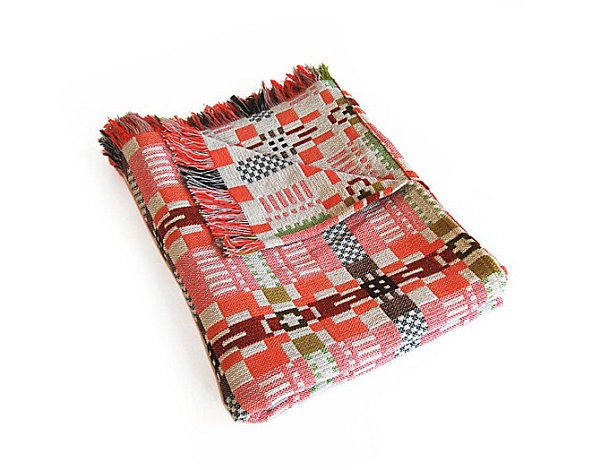 For the mother who loves great design AND gardening, check out these Hanging Glass terrariums from CB2! Each piece is crafted from clear chem beaker glass. The best part: you can personalize this gift by creating a sculptural garden inside! Or buy Mom a trio of these bio bubbles so she can create the vignette of her dreams…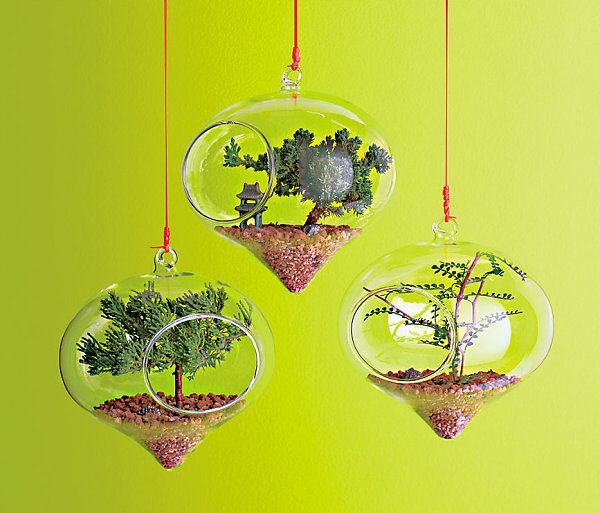 For the Jewelry Collector
We now move on to jewelry-related gift ideas. Because nothing makes it clear that it's all about her quite like a beautiful bauble! We're smitten with the offerings of Austin, Texas-based jewelry dealer Eliza Page. We begin with the Druzy Necklace (below, left), available in a range of styles, such as the teardrop druzy and the raspberry geode pendant. The Galaxy Bangles (below, right) feature shimmering crystals embedded in polished oxidized sterling silver and gold plated bracelets. Gorgeous, don't you think?!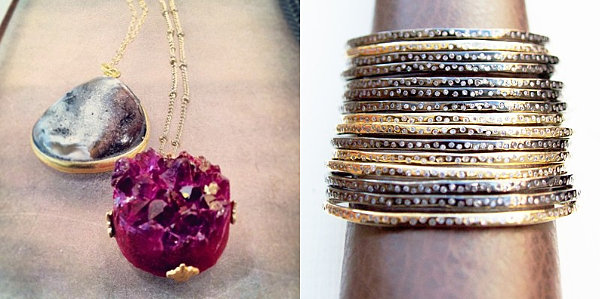 Jewelry gifts aren't only about the jewels themselves. After all, Mom needs a place to store them! This Cast Metal Jewelry Tree from West Elm is the perfect place to hang pieces such as necklaces, bracelets and earrings. Not to mention, this sculptural gift idea is a work of art in itself!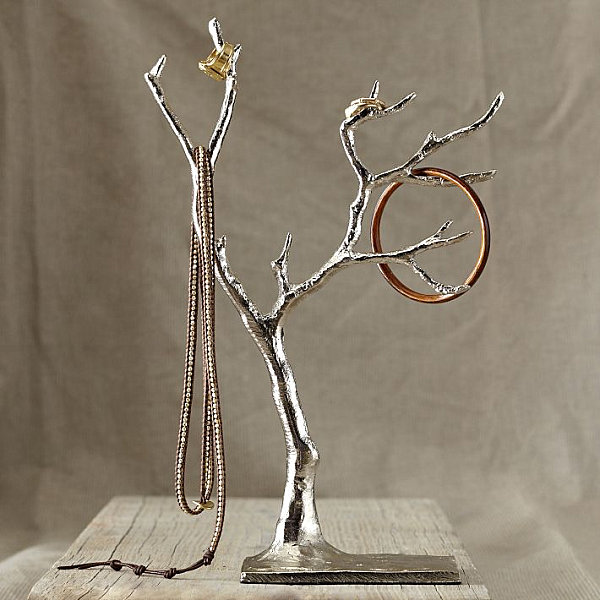 Another jewelry-storing option is the Lacquer Stash Box from Jonathan Adler. A shiny surface and an array of rich colors (such as the blue shown here) create an alluring finished product as glistening as the baubles it will hold. Not to mention, this item can be used to store much more than jewelry. Let Mom decide!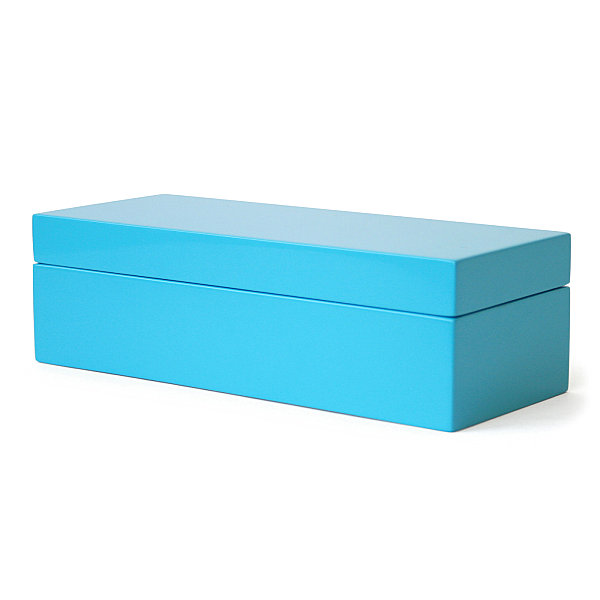 We end with the Mirrored Jewelry Box from West Elm, complete with beveled edges and a felt-lined interior. What's even more special is the way this reflective gift can blend with a variety of interior styles, from Hollywood Regency to contemporary and sleek. Perfect for display on vanity tables and dresser tops…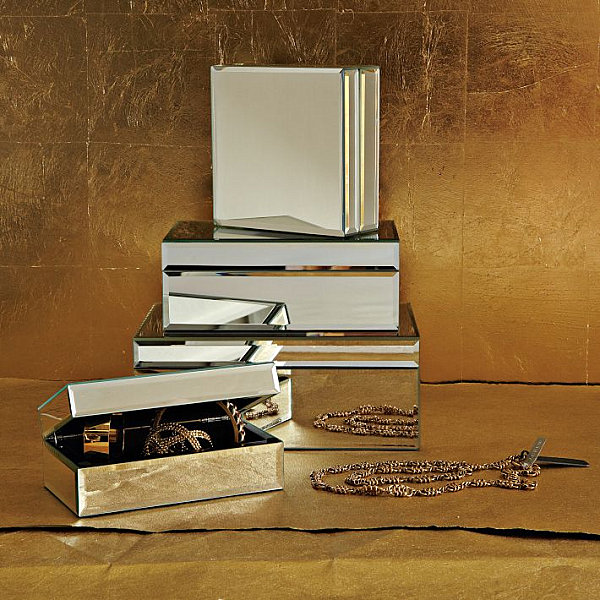 Anything catch your eye? Don't forget that you can always add a special touch to your Mother's Day gift. For example, if you're feeling crafty, try making Mom a beaded bracelet to go inside of your mirrored jewelry box gift! Or you can fill that mirrored picture frame with a beautiful, meaningful photo. We wish you and yours a glorious Mother's Day!