The word glamour is often overused in the world of entertainment and fashion. But this exquisite apartment in Paris is truly deserving of the title. Draped largely in a black and white color scheme, its stunning design and the use of brilliant metallic accents in a golden tint usher in a sense of indulgent opulence. With Paris being the fashion headquarters of the planet, you obviously do not expect anything less from a posh apartment in Saint Germain. But even judging by the irrationally high fashion standards of the city, this sizzling apartment shines through with amazing charm.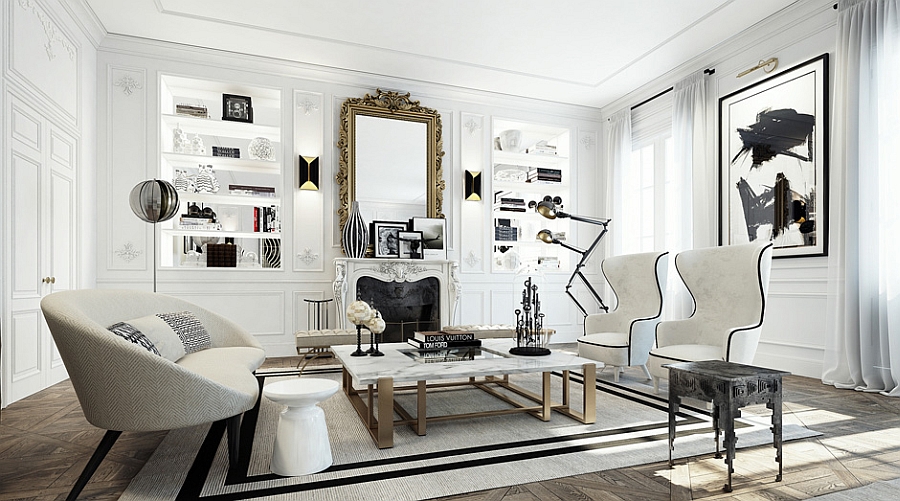 Architect Aziza Oren and interior designers Anna Epstein and Ety Azougy from Ando Studio were the minds behind the creation of this high-end space that is clad in a visually distinct monochromatic color scheme. The living area features plenty of black and white stripes in the form of accent pillows and framed photographs that fashion a theatrical setting. The sense of drama is further enhanced with the use superb decor that oozes class and comfort.
Mirror frames and accessories in come with a golden finish, giving the apartment an air of royalty, while twin purple accent chairs hold their own in the lavish space. Intricate design on the walls, marble floors in black and white and amazing lighting installations ensure that the design scheme flows from one room to another.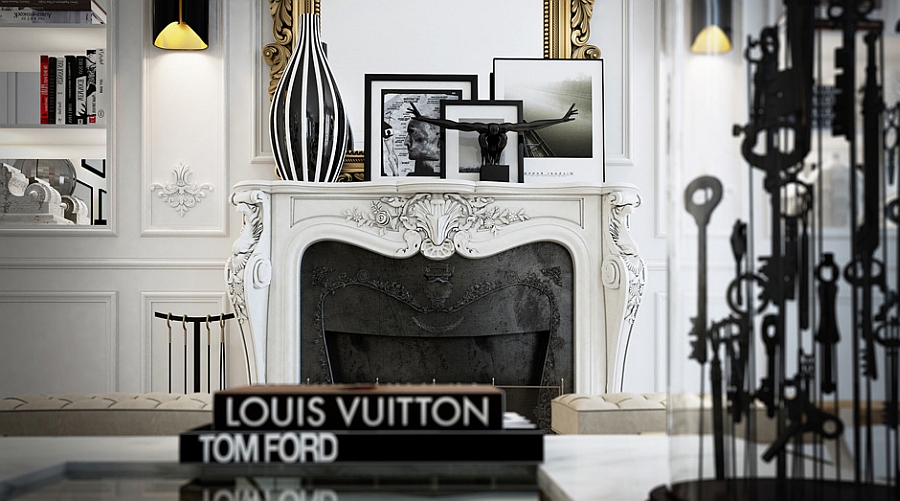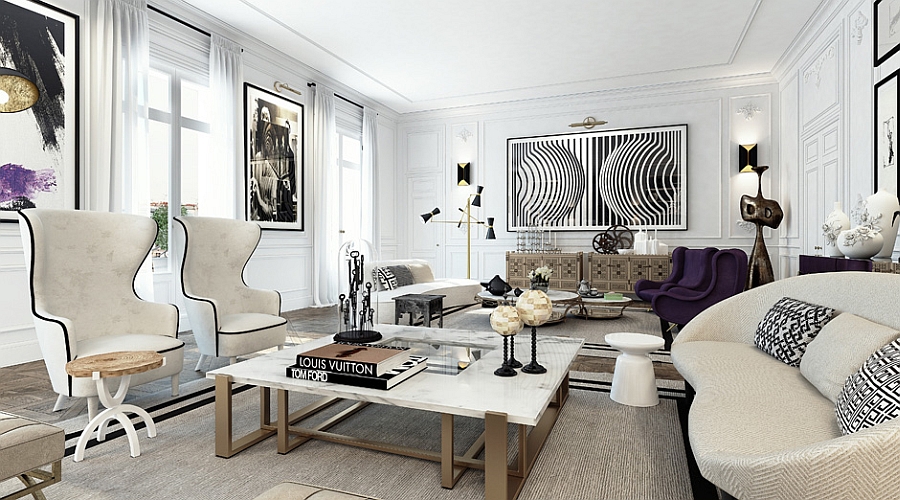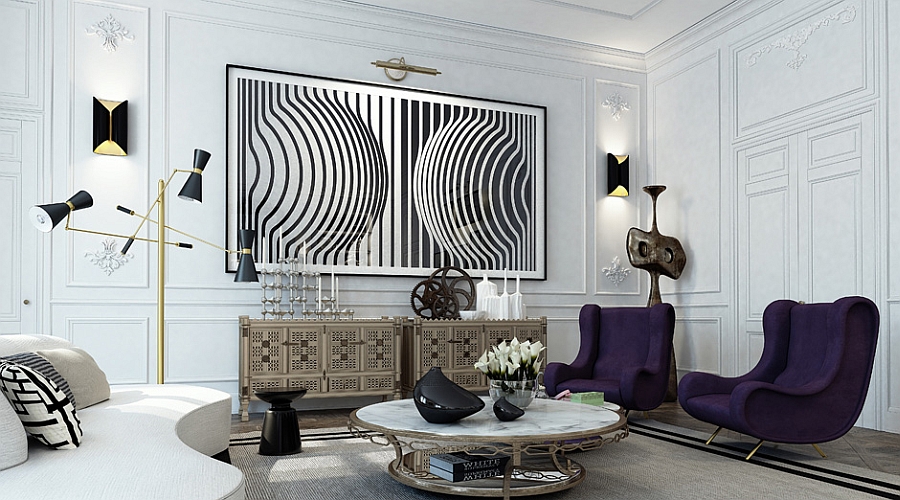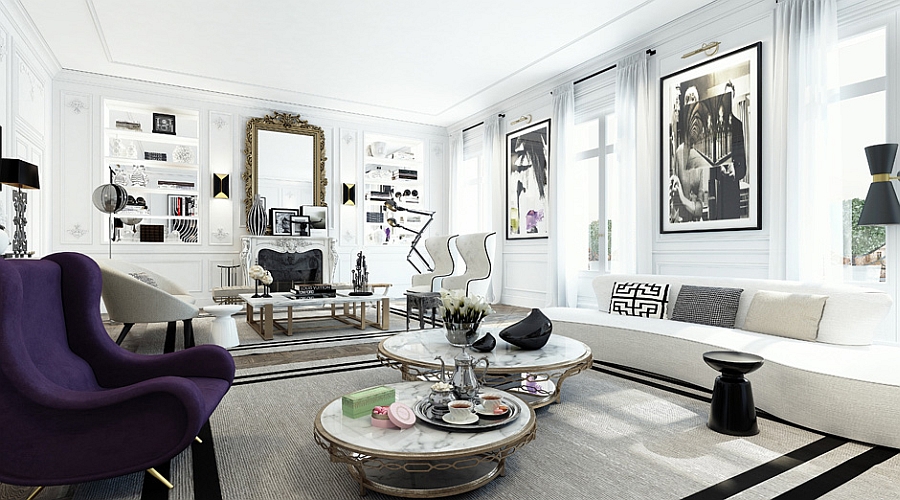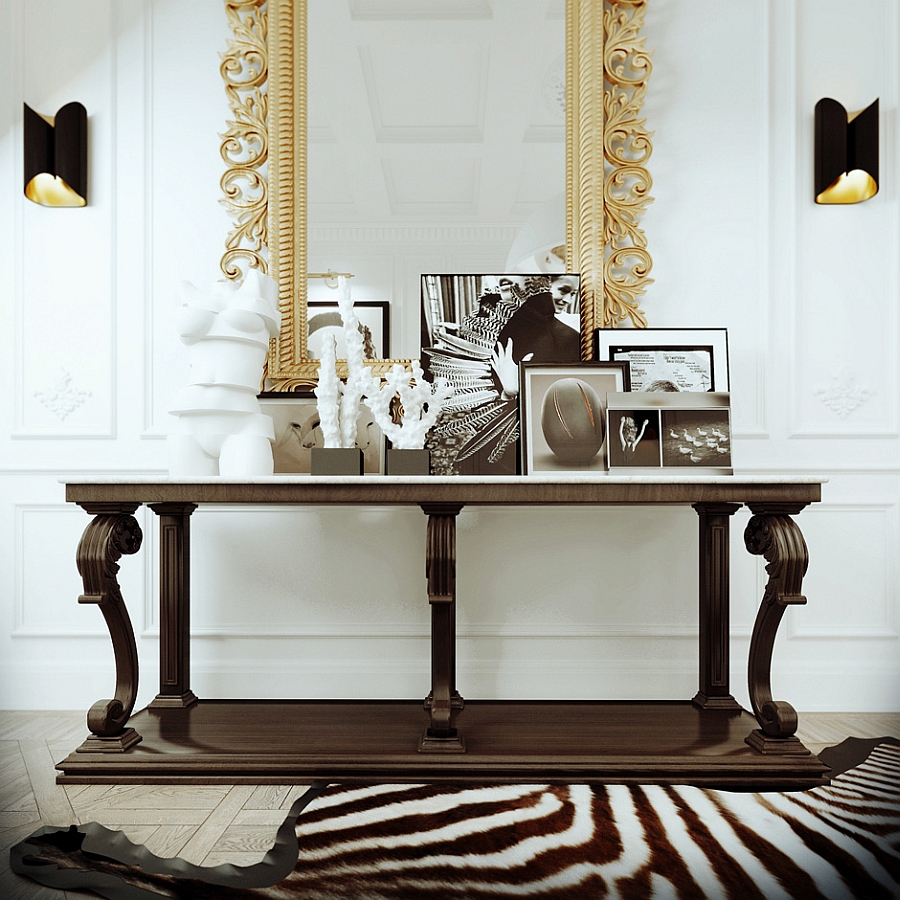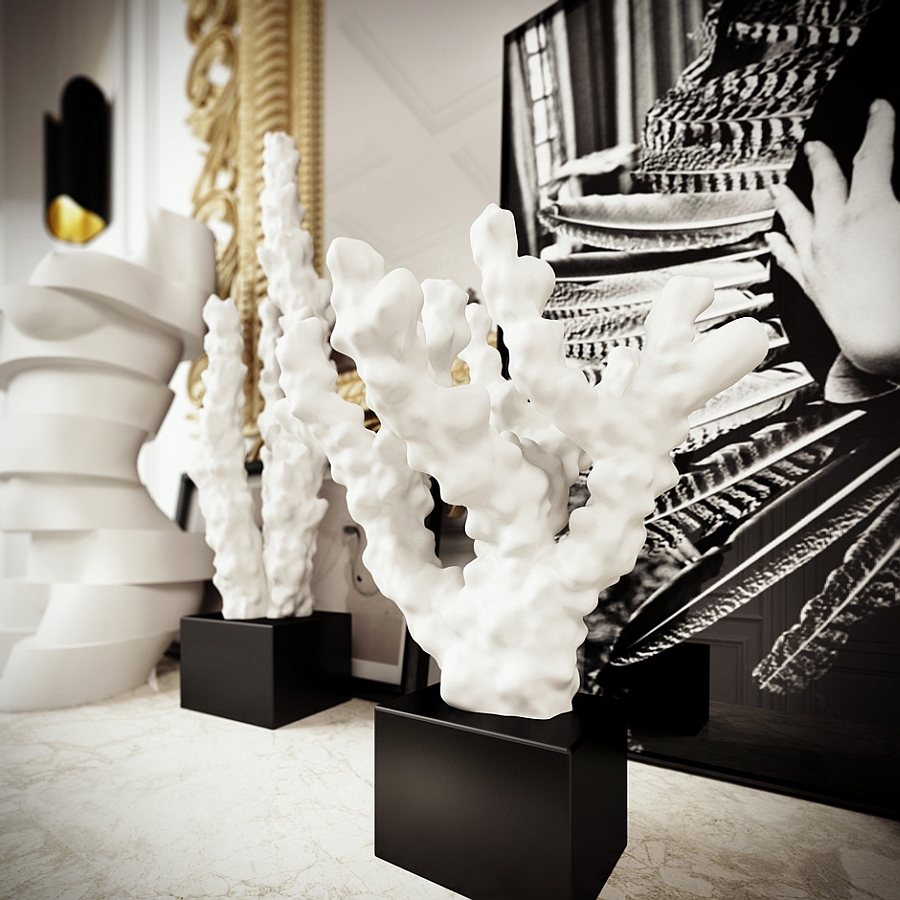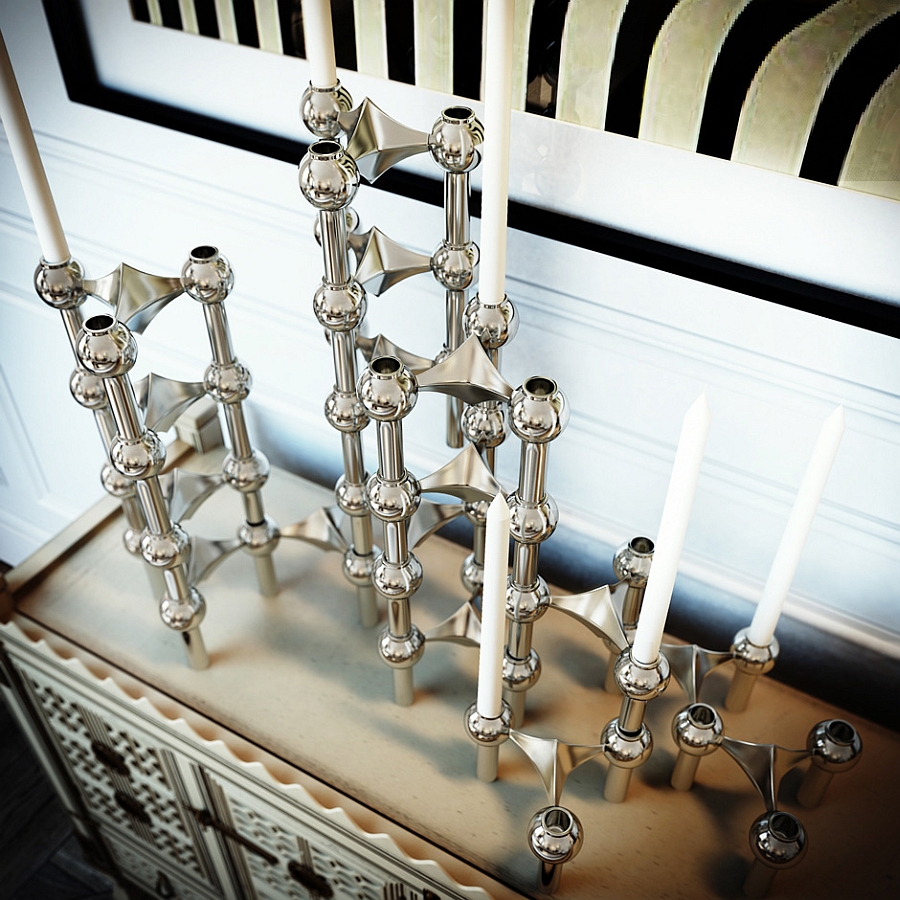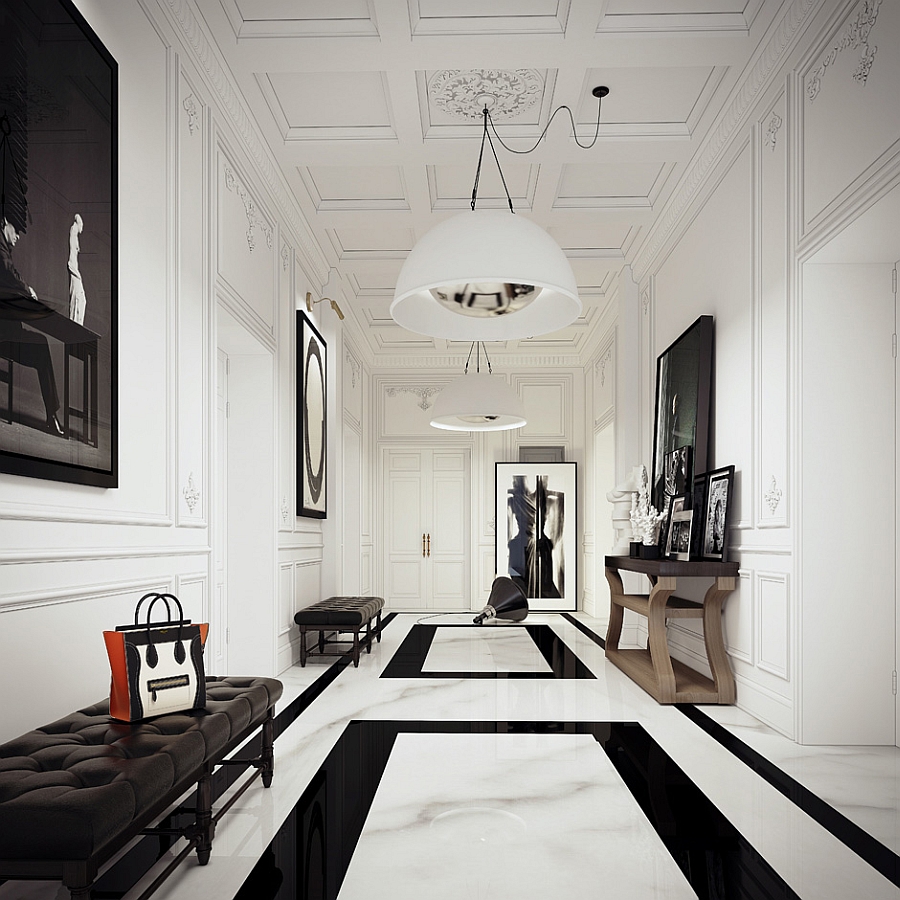 A long corridor leads to a narrow kitchen and a marvelous dining space that upholds the aura of exclusivity inside the apartment. A master bedroom with a four-poster bed and a master bath complete the space. Borrowing from classic French design and modern color palettes, this seems like a home for those who enjoy unabashed affluence!