Most contemporary interiors that we stumble across tend to be clad in cool, neutral tones and stay away from darker backdrops that require both care and precision. But this posh penthouse in Belgrade takes on the more sober shades and uses the blacks, stoic greys and browns to craft an exceptionally urbane space. The stylish apartment designed by Aleksandar Savikin reminds us of a great nugget of lighting wisdom that says, "Make the dark room darker". While that might sound preposterous to some, the idea is to give the interior a deep, intense and glamorous appeal using the apt artificial lighting. This Serbian penthouse does exactly that!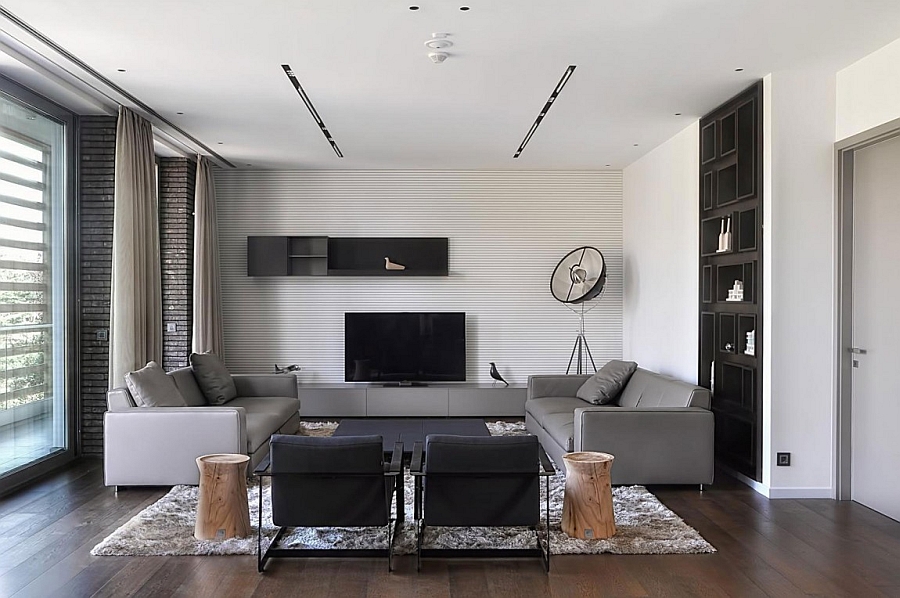 Spread across two luxurious levels, the apartment welcomes you with a relaxed living area, a spacious dining room and a contemporary kitchen with a bar on the lower level. The smart use of space under the staircase allows you to work on your laptop while sipping on a martini right next to the elegant bar area. Ascend the stairs and you enter the second level that features the master suite, kids' bedroom and the expansive terrace. An entrance wardrobe, a winter garden with kitchenette and a mini library with beautiful decor complete this floor.
Lighting and furnishings play a pivotal role in truly defining this trendy penthouse. One can easily notice the timeless charm of the Eames decor in both the living room and the library. The generous terrace featuring unabated views of the Serbian capital is the icing on the cake!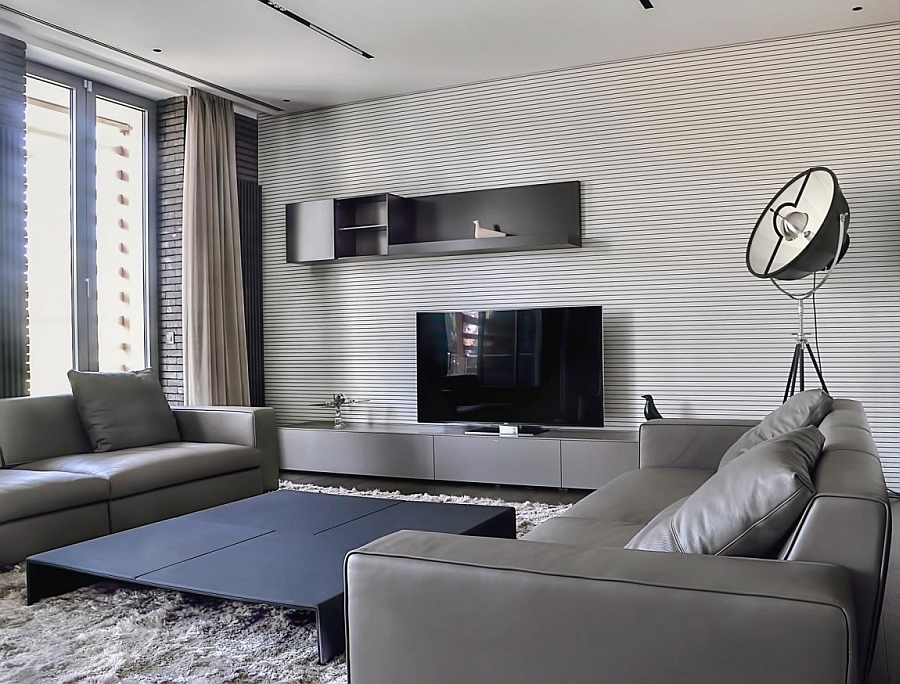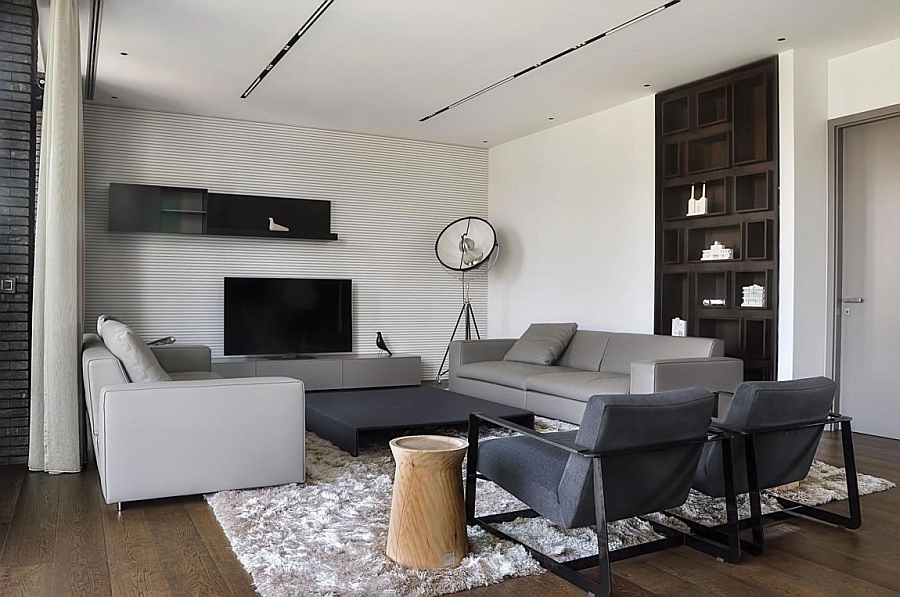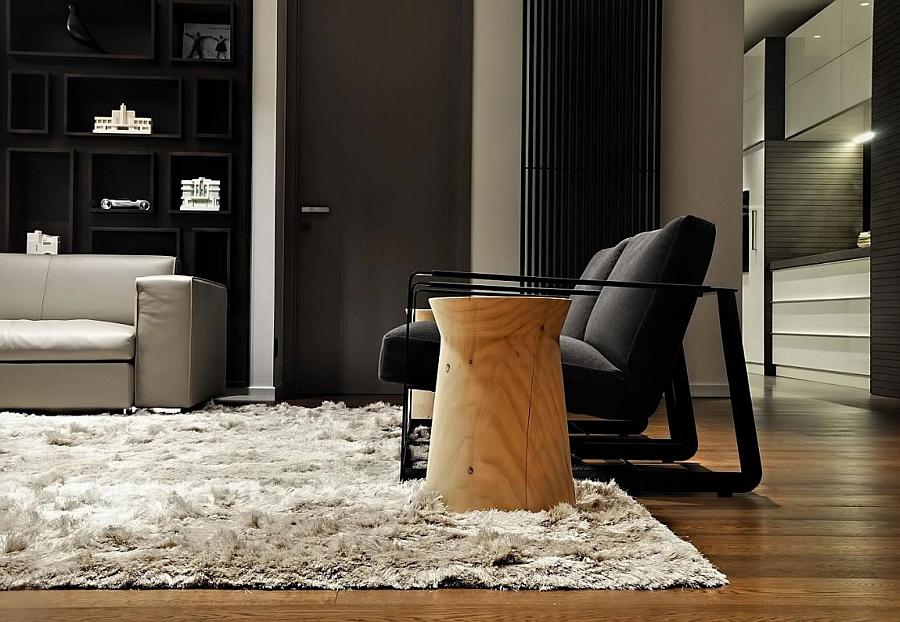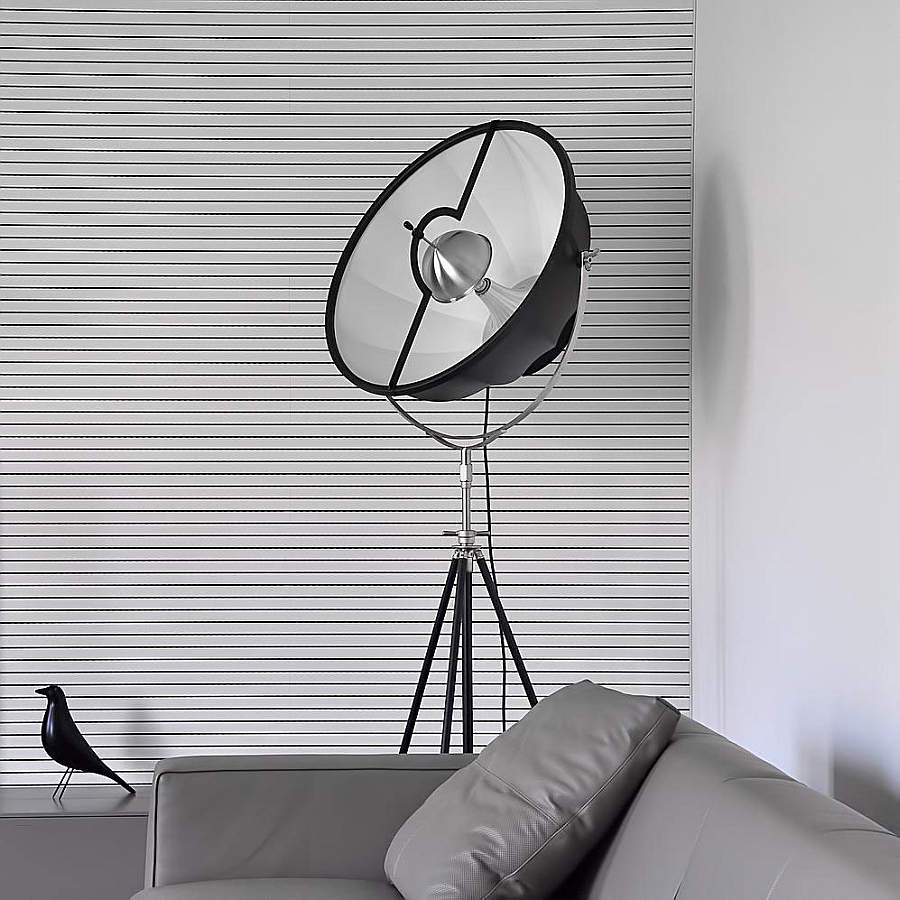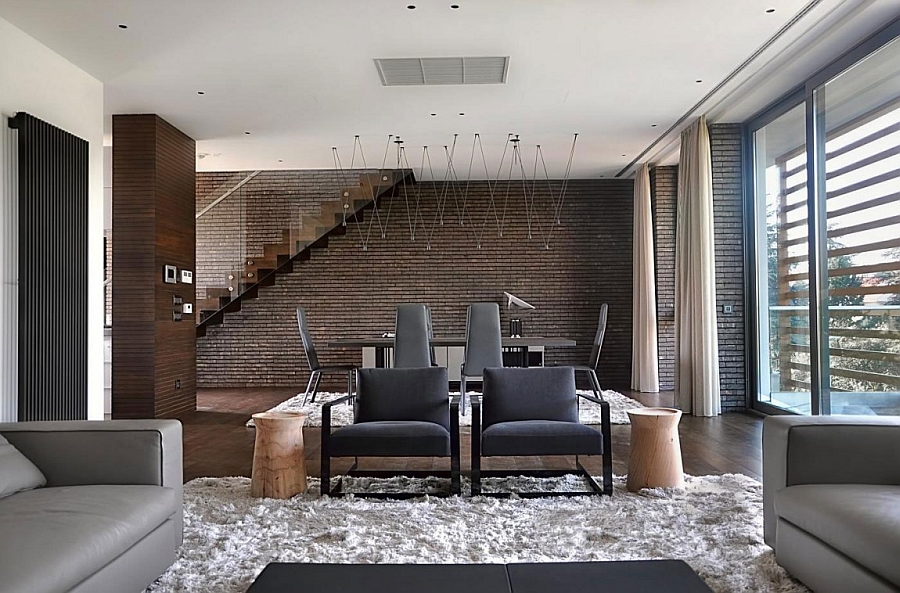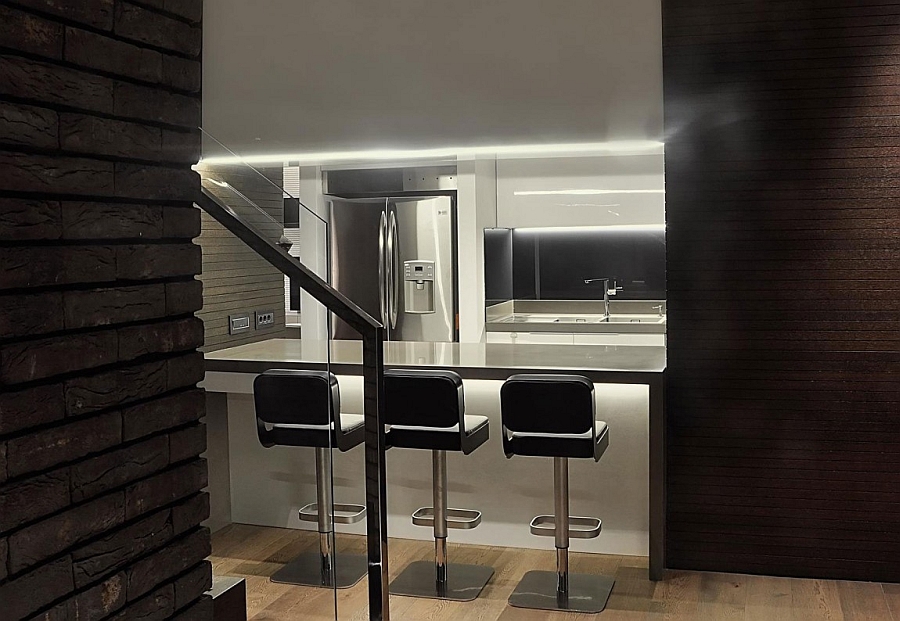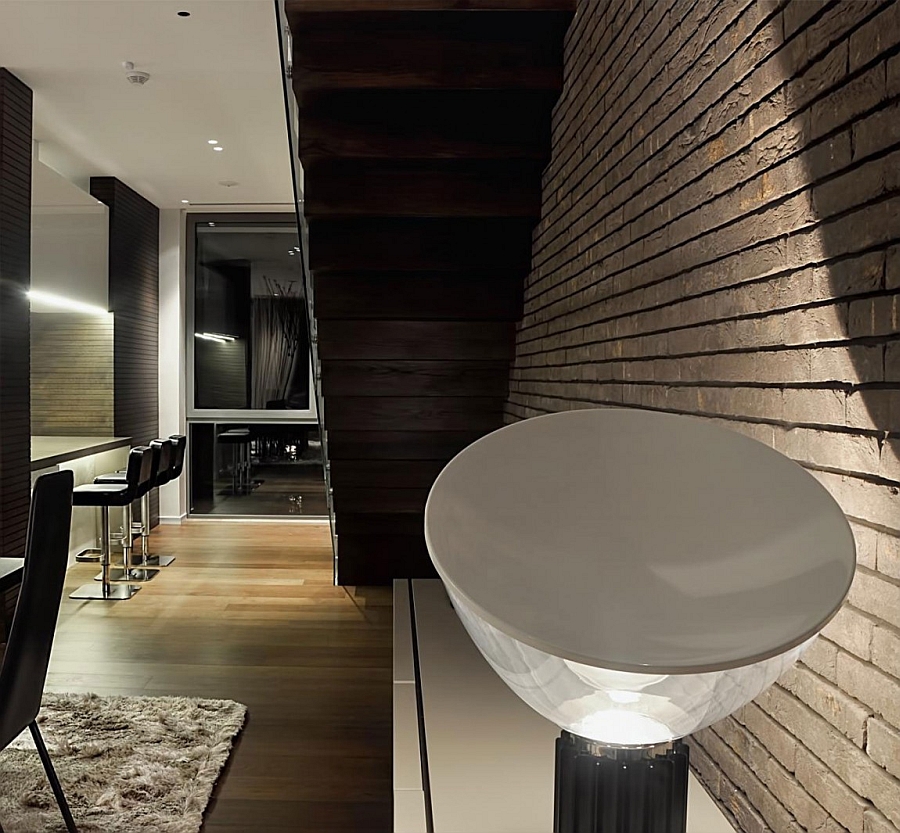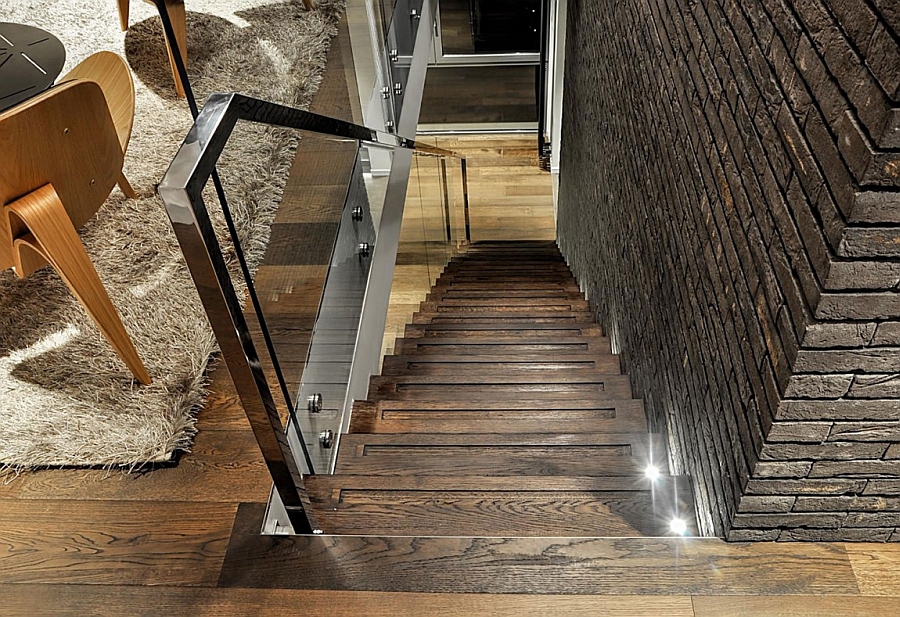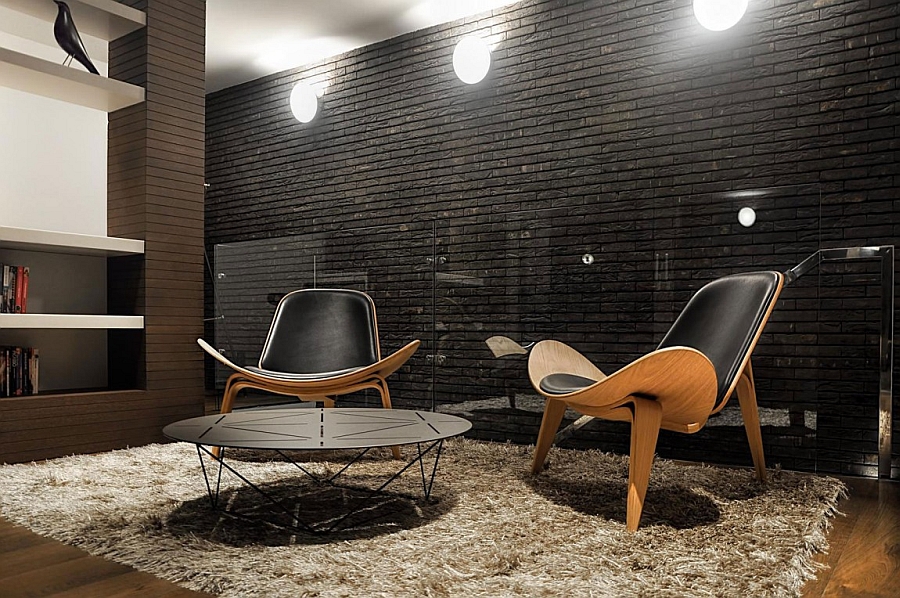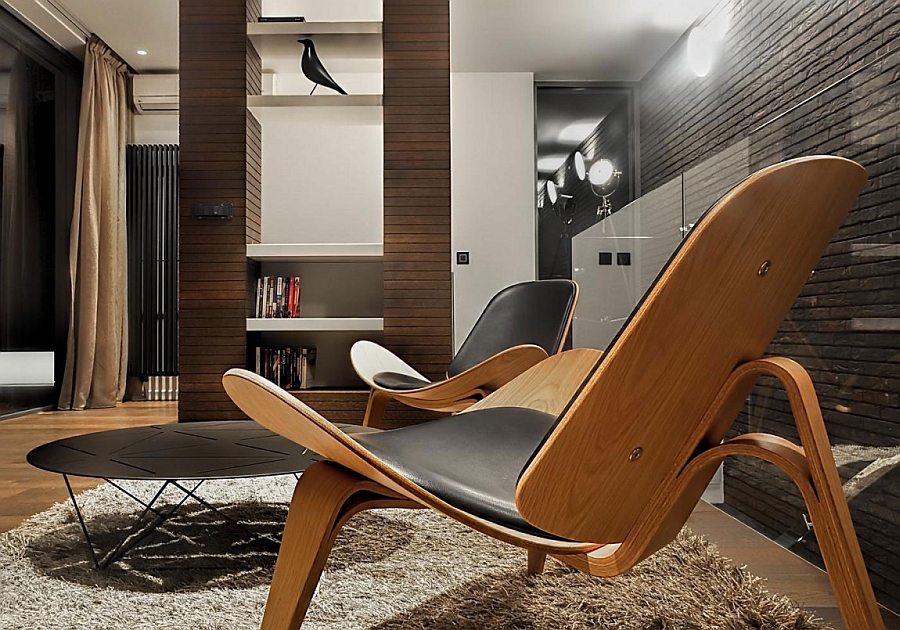 The work is marked by the excellent cooperation with the client, who is invested in the concept of an open space. Special attention in the design of the apartment is dedicated to getting as many zones in a common area as possible where one may spend free time.