There comes a point when your kids grow out of their playroom. Legos and dolls are no longer cool, and neither is the primary color scheme. As your children's needs change, so should your space. So put up your playroom and opt for a swanky modern lounge fit for video games, movies, and maybe even a ping-pong table.
Teens want a cool place to bring friends that feels personalized and unique. If you let them have a say in the design, they will appreciate it even more! I've found some sophisticated and fun designs that your teen will love. There are options for girls, boys, and teen hangouts that all of the siblings can enjoy!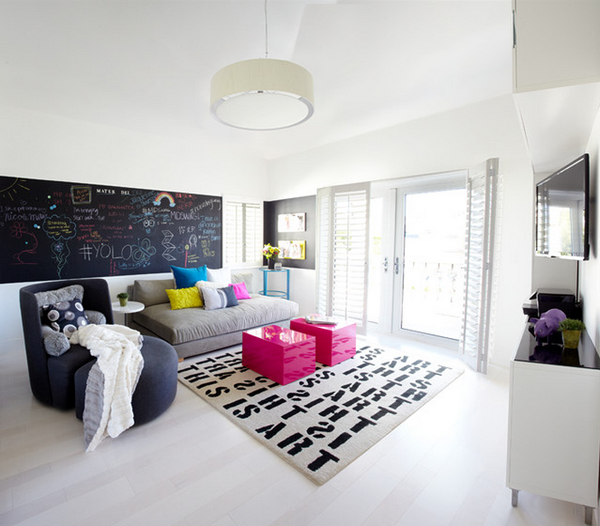 [from Dupuis Design]
Teen Girl's Lounge
Of course, all teens are different and will value different design element in their cool new lounge, but generally teen girls love brightly colored designs, a space adorned with photographs of friends, pop culture references, and a hint of adult sophistication. And keep in mind that your girl's lounge is all about fun, so don't be afraid of going bold!
This teen's space makes me wish I were young again — I would have loved this! The photographs on the wall in the shape of a heart create a great design element that ties into the wallpaper on the ceiling. Also notice the funky neon shelves, the classy modern fixture, and the drink tray. This is a space where any girl would love to bring her friends! [from Alex Amend Photography via Houzz]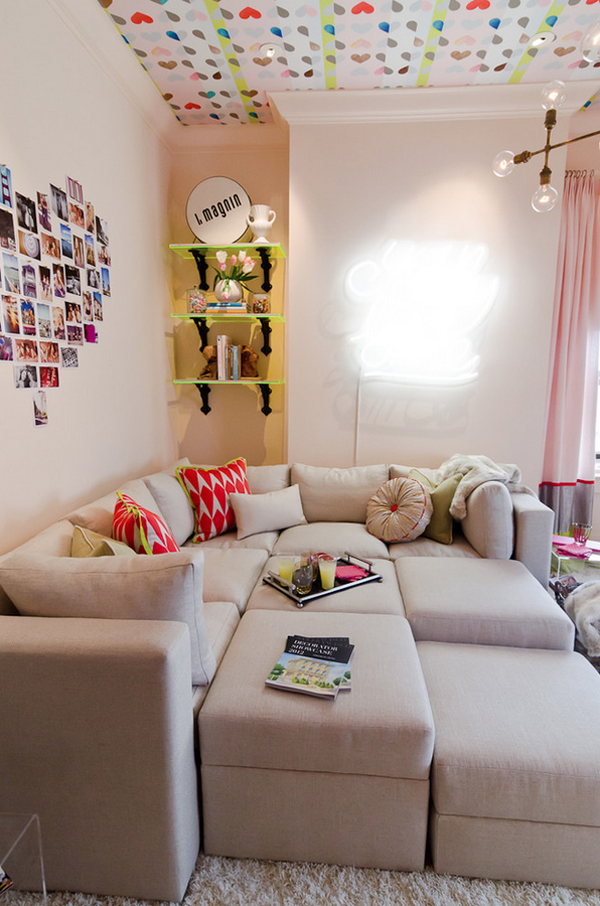 This is a great motto to light up your teen's wall! The sign is from Peterson Neon.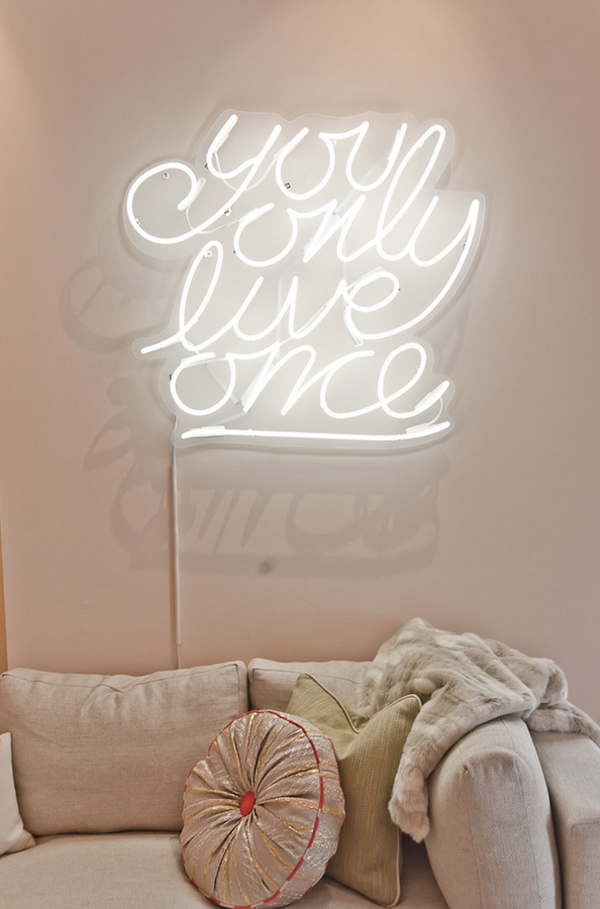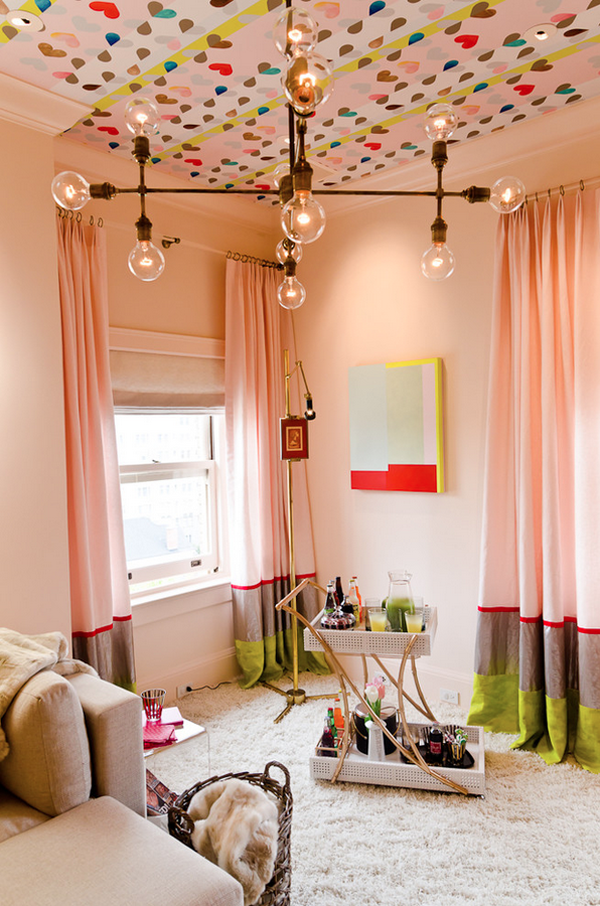 This is another space fit for a teen with a liberal dose of happy modern color. The hanging chair and graphic prints give the space a youthful and fun feel. [from Scavullo Design Interiors]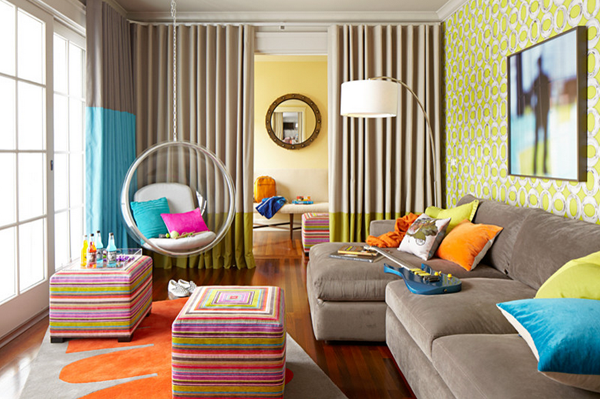 Use your child's interests to decorate the space. If your daughter is a tennis player, hang her medals and vintage rackets on the wall. A musician? Hang guitars in this cool teen's room.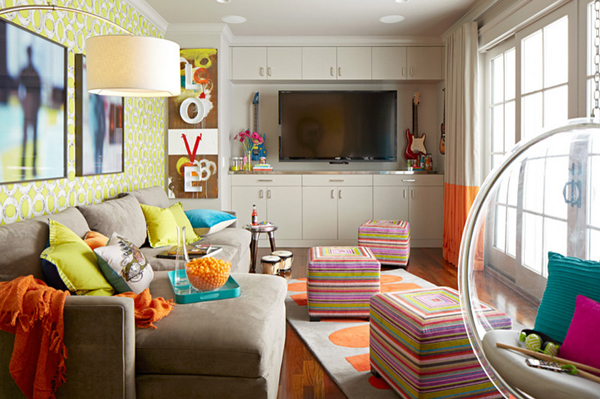 If you don't have enough room for a full lounge, transform a corner of your teen's room, as pictured below. [from d2 interieurs]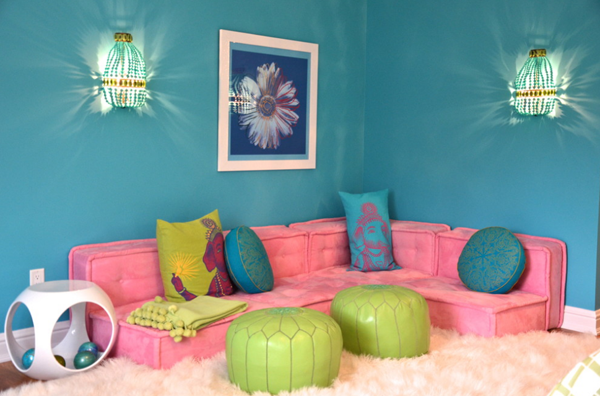 Teen Boy's Hangout
Teen boys are usually happy with any room featuring a large television, a gaming console, and anything sports related. Not always of course, but you know your child best! Create a fun space featuring his or her interests, whatever they may be.
The designers of this teen space call this room the "Teenage Video Lounge." It is complete with gaming wall decals, custom zebra wood shelves and atomic-inspired lighting. I also love the modular furniture! [from Kropat Interior Designers and Decorators]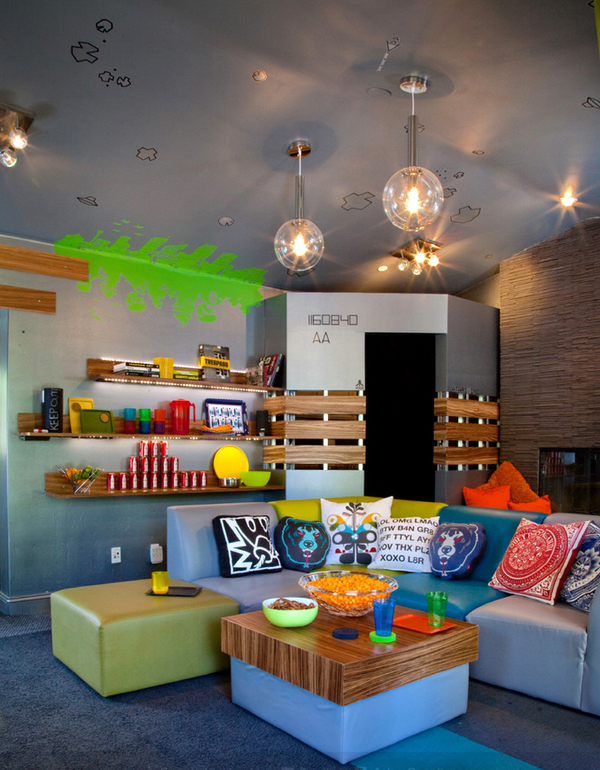 The sports wall decal and faux taxidermy give this teen man cave a fun and masculine appeal. [from BD Home Design + Interiors]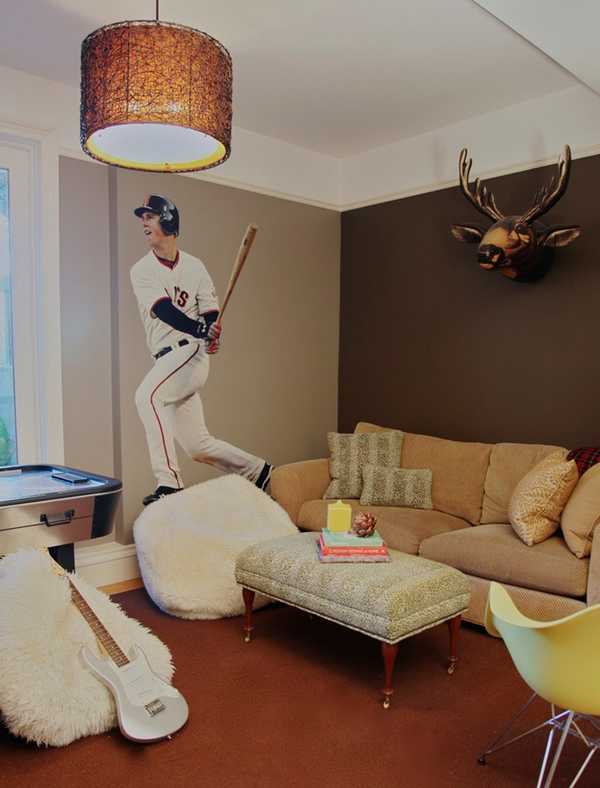 The great thing about this room is that when your teen outgrows it, it will be easy to convert into an adult entertainment space. It features video gaming chairs, an air hockey table and a dart board. [from Boutique Homes]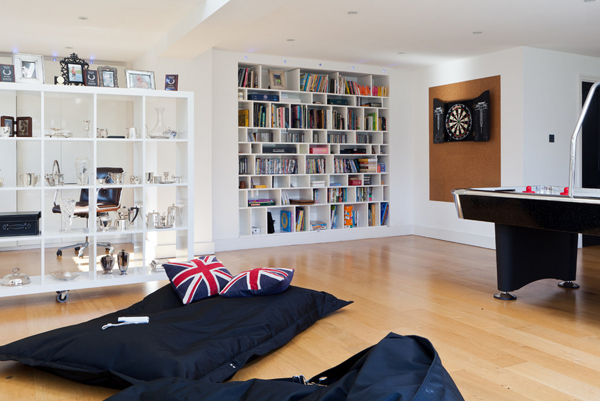 Teen Hangout for the Whole Family
Perhaps you have a couple of teens or teens-to-be. You can make your teen hangout a fun family game room for all to enjoy. You can still keep the color scheme youthful without being gender-specific.
These casual rooms are great places for your teen to host friends, and to enjoy as a family. [from Residents Understood, Dallas Renovation Group]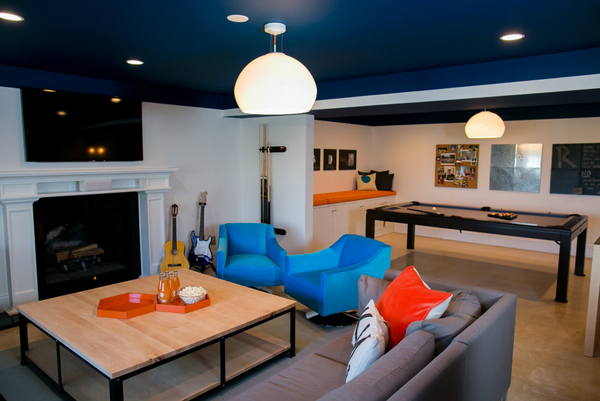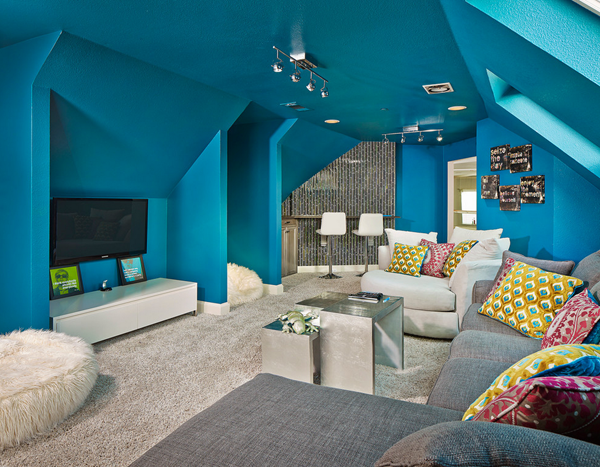 Making a game room is great for any teen hangout. Consider a ping pong table or shuffleboard to keep your teens entertained. [from Sealy Design Inc]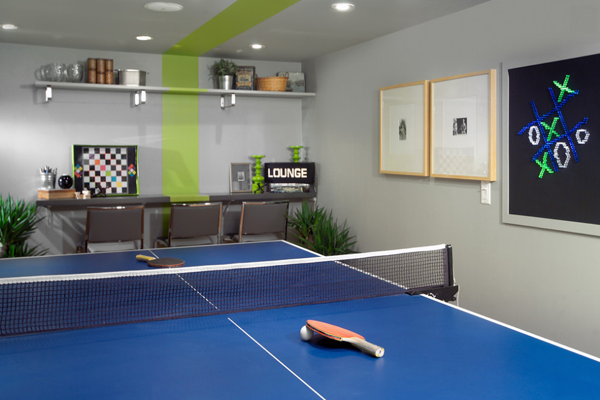 What kind of space would your teen enjoy? Share your comments below!