In a recent Decoist article, I wrote about the iconic, Mid-Century inspired hanging fireplace. These desirable modern treasures are as popular today as they were back then. Those sleek stoves inspired me to revisit the best design icons of the sixties with the hanging chair.
Just like the hanging fireplace, the hanging chair is rooted in mid-20th century style. Mid-Century designers were influenced by clean lines with a hint of organic architecture. The simple approach to décor was a rebellion against the ornate designs that formerly flourished. Perhaps it is the simplicity that makes these pieces timeless. The original hanging chair, designed by Nanna Ditzel, perfectly captures the simple and organic approach to design in this era.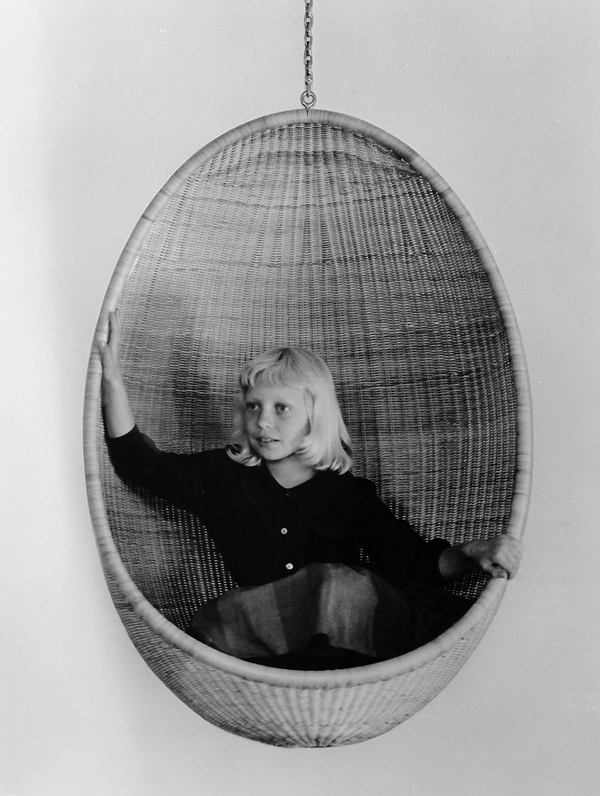 Nanna Ditzel is a Danish designer who continuously pushed the boundaries of design. This inspirational woman was among the few esteemed female designers of this era. In addition, the experimental trendsetter was born in 1923 and still hasn't retired. She is pretty much my hero! Today, several other furniture makers have followed suit and reinvented Ditzel's design. [from Nanna Ditzel]
The Rattan Hanging Chair
The hanging chair is so retro and so now! Why should you have a hanging chair, you might ask? Simple, they are fun! Jonathan Adler thinks so. In a recent interview, Adler says, "Every house should have a hanging chair. There is a constant battle over who gets to sit and swing." While these designs are a bit over-the-top, they add whimsy and playfulness that will let your guests know you don't take yourself too seriously. After all, that is what Jonathan Adler is known for. The cane or rattan chair is perfect for those whose taste is both natural and modern. [from Jonathan Adler Interior Design]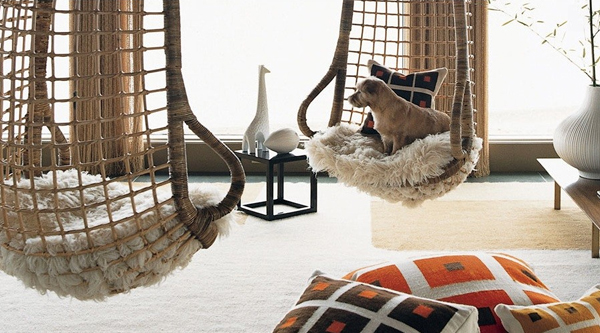 For added comfort, the hanging chair pairs well with a sheepskin. You can decorate with a throw pillow too. [from Elena Calabrese]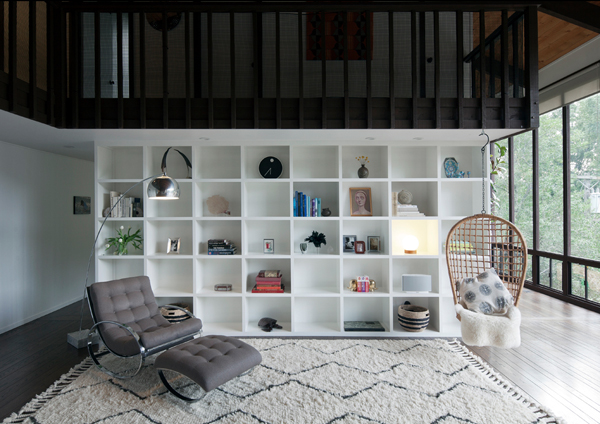 If this look is too bold for your interior, consider hanging it outside. It can certainly add style to your exterior if you prefer. Hang your chair from a tree or your front porch. [from Pal and Smith]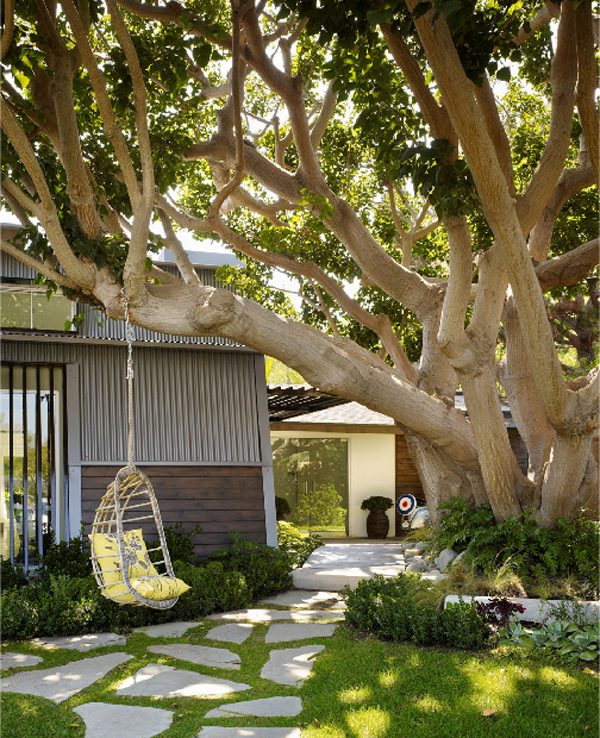 If you want the look of a hanging chair but have no place to hang it, you can find one with a stand like the black rattan chair below. [from Stelle Lomont Rouhani Architects]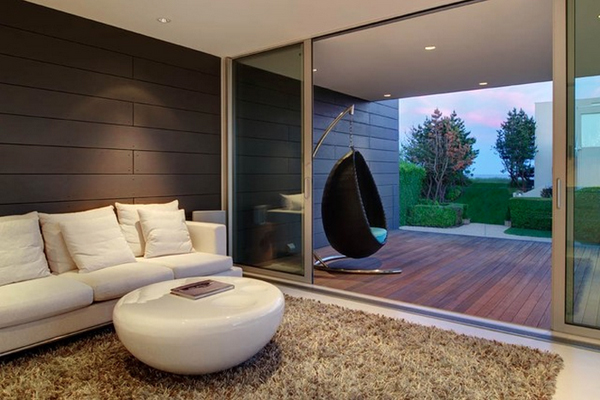 The Bubble Chair
Designed by Finnish designer Eero Aarnio in 1968, this atomic chair will make you feel like a Jetson! Its metal frame and acrylic clear back are the perfect complements to an ultra-modern interior. The transparent design takes up little visual space, making it great for small and large interiors alike. Its circular shape even boasts amazing acoustics. It claims to drown out sound, making you feel like you're in a bubble! Wouldn't that make for an amazing reading nook? [This beauty comes with a large price tag of $6,324 USD. You can get Eero Arnio's designs at Hive Modern.]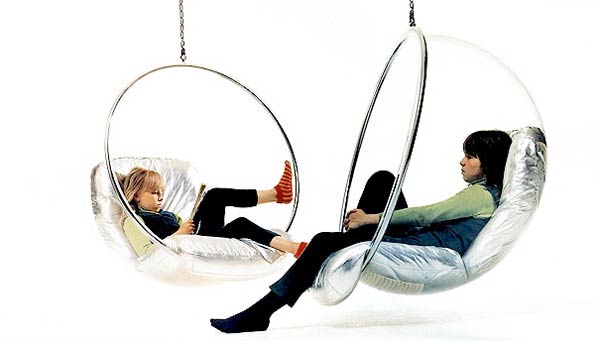 Eero Aarnio is known for his alternative approach to furniture design. Rather than using traditional methods, Aarnio's furniture utilizes contemporary materials echoing popular culture, such as plastic. [from Zeev Beech]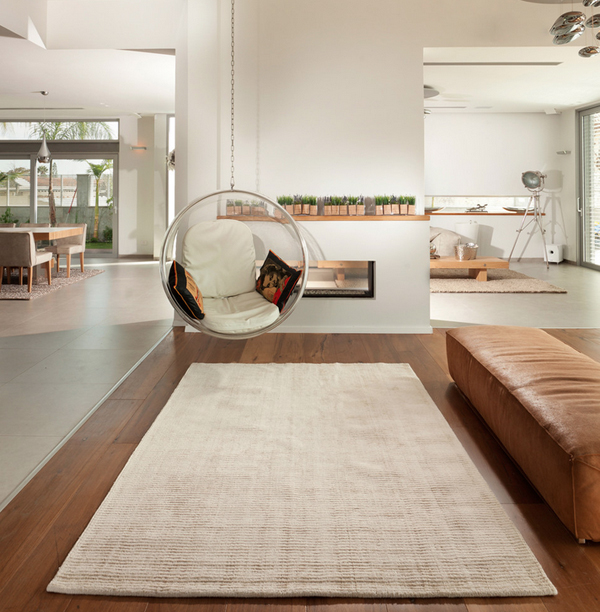 Though this chair is ultra-modern, it also works in eclectic style interiors, like the one featured below. [from Lonny]
The playful nature of the bubble chair makes it fitting for a kid's room. This cool chair might even encourage your child to read! [from Markay Johnson]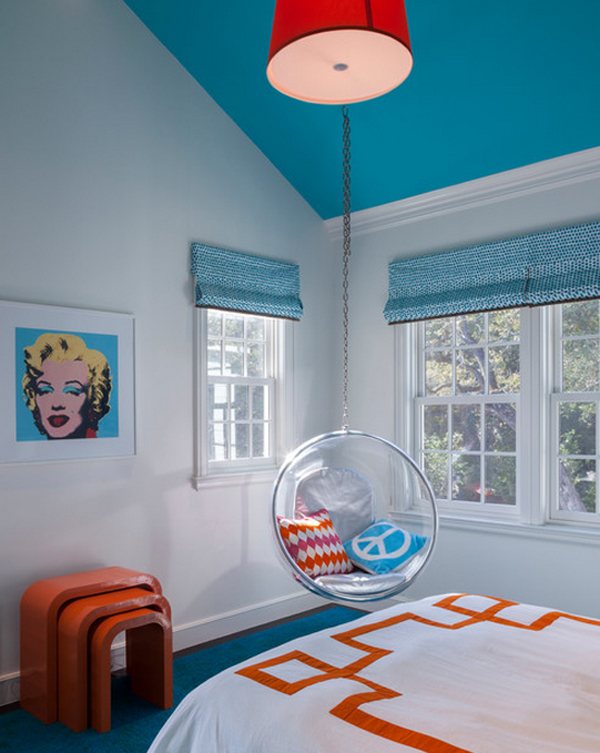 If you hang your chair from a tall ceiling, it will accentuate the architecture and grand nature of your room. [from Windor Gibson]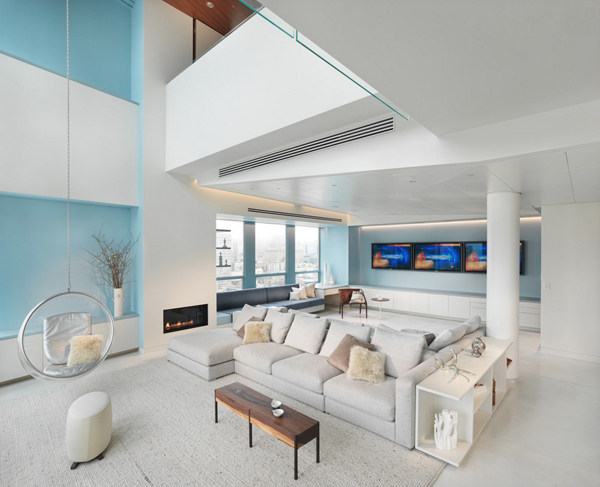 What do you think of this mid-century marvel? Do you have a hanging chair? We'd love to hear from you below!