When decorating our homes, for some reason, the ceiling seems to always get neglected. In fact, many of us never do address the ceilings — most are white, plain, and just overlooked. Simply by decorating your ceiling, you can transform your space. Utilizing this fifth wall can make your room feel bigger by drawing your eye upward. Consider this post a challenge to give your ceilings some love, and wallpaper is just the way to do it! Below are 15 rooms incorporating this design trend with style. [from Lonny]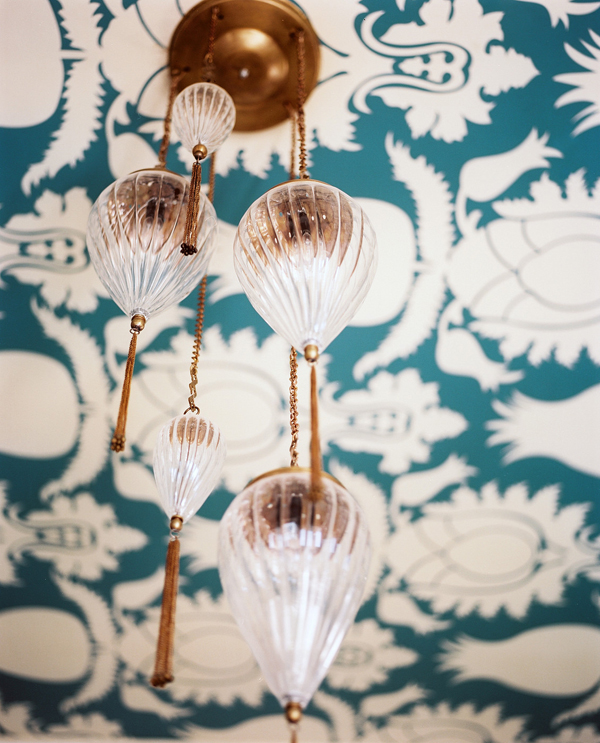 Subtle Ceilings
Unless you live in a sleek ultra-modern abode, if you have nothing on your ceiling you are missing a design opportunity! You do not have to go crazy (though you can)! A simple subtle ceiling will give your plain ceiling some texture and detail. It will make your space feel considered and polished – a perfect finishing touch.
This little kitchen needed something to make it sparkle, and the slight shimmer of this patterned wallpaper was just the solution. Believe it or not, this is a rented apartment AND the wallpaper is temporary and removable! If you've ever removed wallpaper, you are probably afraid to put it up. With this solution, fear not and choose something temporary like this charming little kitchen. [from One Kings Lane]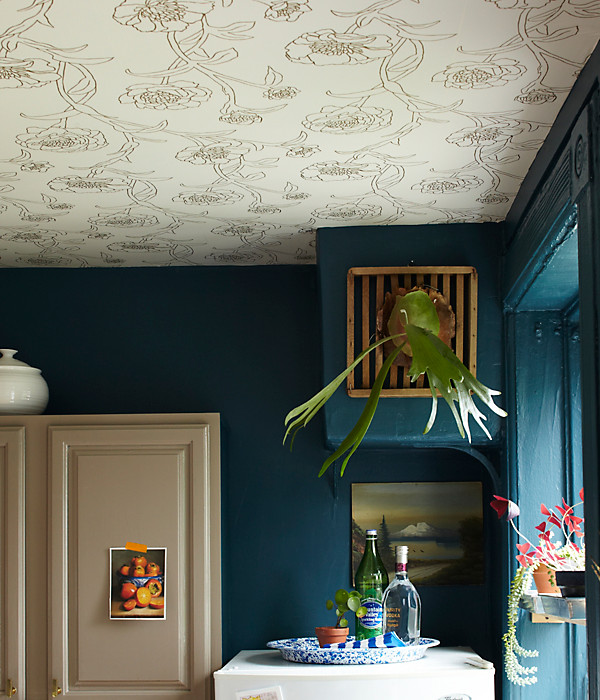 While this wallpaper is subtle, it truly makes the space. This is the kind of design that makes your room feel larger. It draws your eye upward and around the room without being too heavy. [from Christy Dillard Kratzer via Houzz]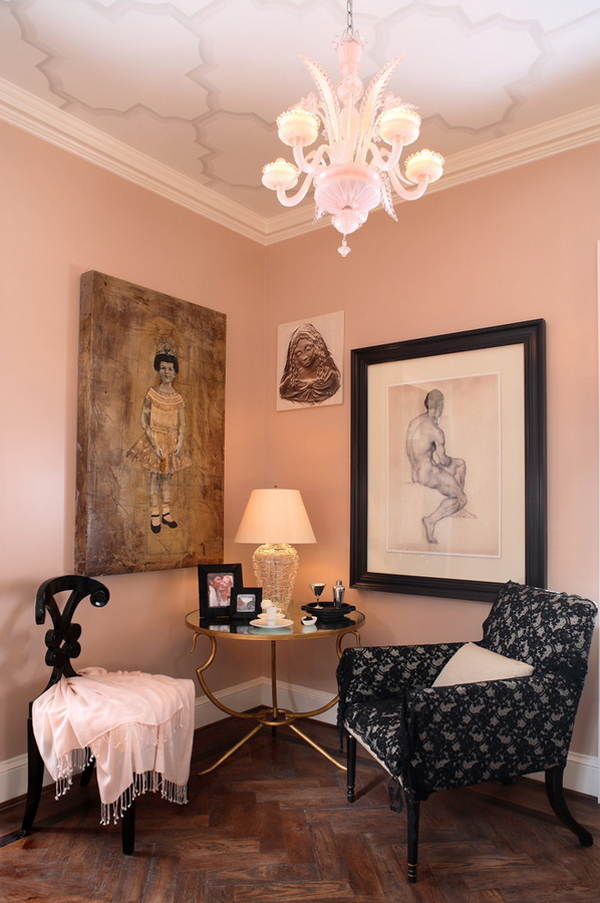 Kids' rooms are an especially fun place for a wallpapered ceiling! Think of all the whimsical and colorful designs you could feature. Not to mention, your children will love to look up from their beds and see a fun ceiling. This subtle print brings in a hint of color and adds interest to the room. [from DKOR Interiors]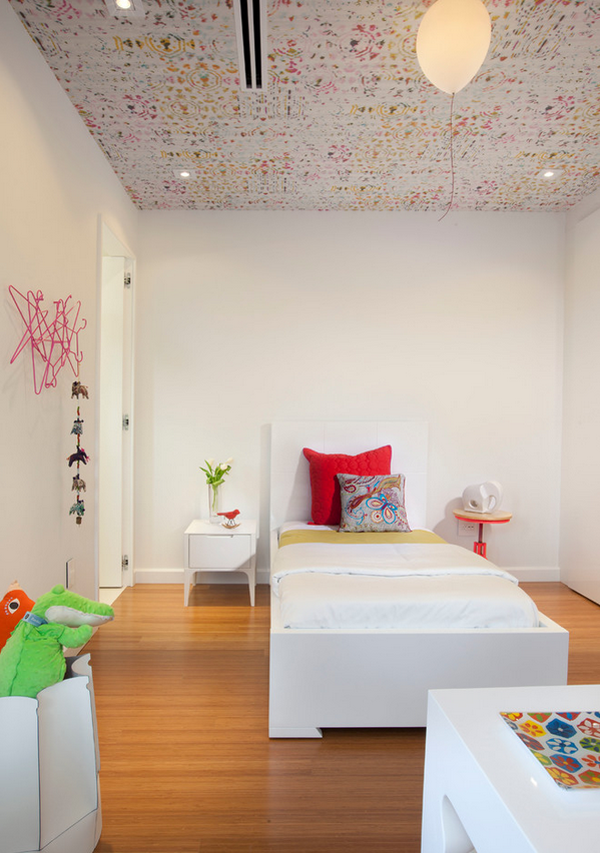 Graphic and Bold Prints for your Ceiling
No matter your design taste, your ceiling should enhance the style of your room. If your design sensibilities are not so subtle (mine sure aren't!) a bold print on the ceiling just might be perfect for you! As wallpaper comes in a variety of styles, you can find something bold and beautiful to suit any space. Below are some examples to get your creative wheels spinning.
This bedroom is far from boring. The graphic ceiling is a perfect complement to the jungle green room. [from Lonny]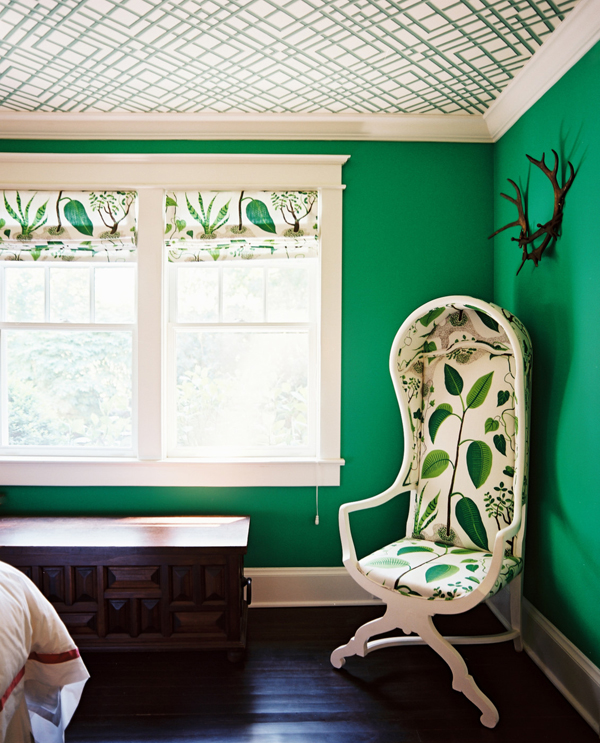 The next room is certainly graphic. A gold and glam chevron pattern adorns the ceiling. I am also loving that modern chesterfield sofa! [from Greg Natale]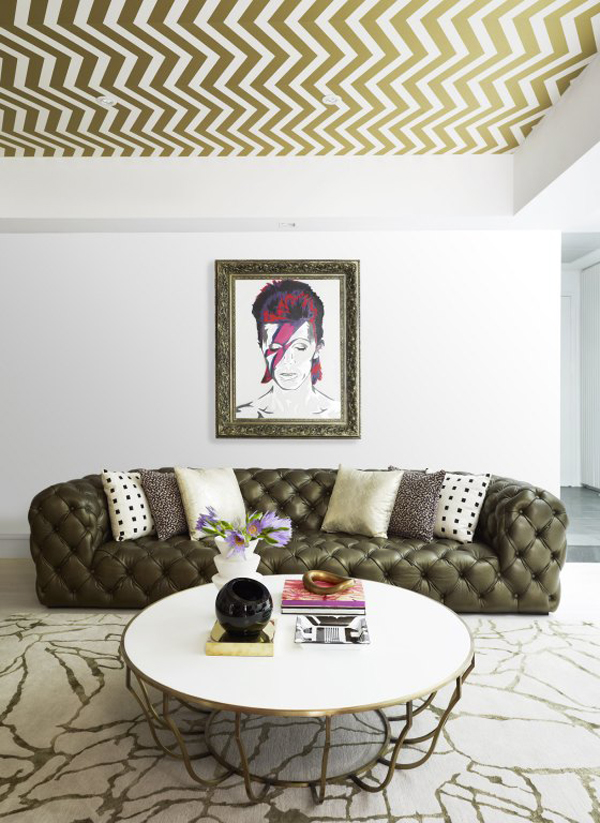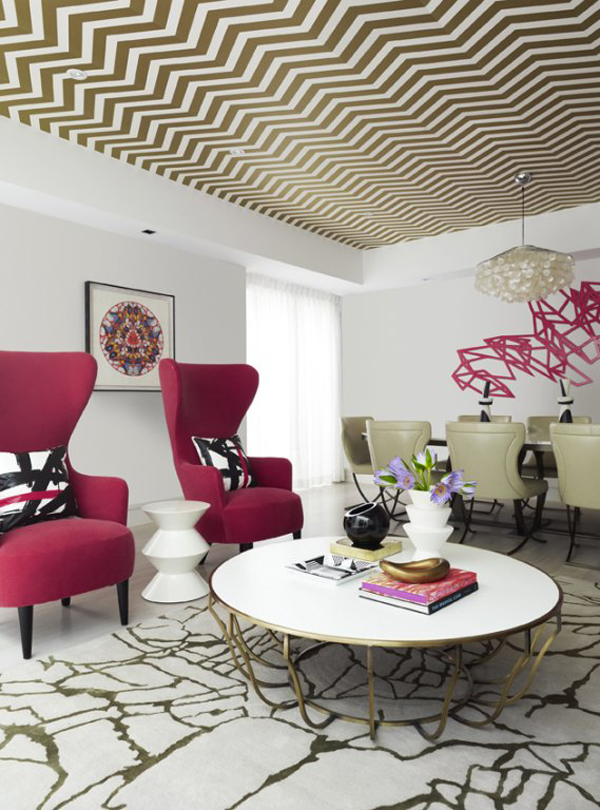 This gorgeous restaurant shows us that wallpapered ceilings even belong in industrial and loft-like spaces. [from The District Miami]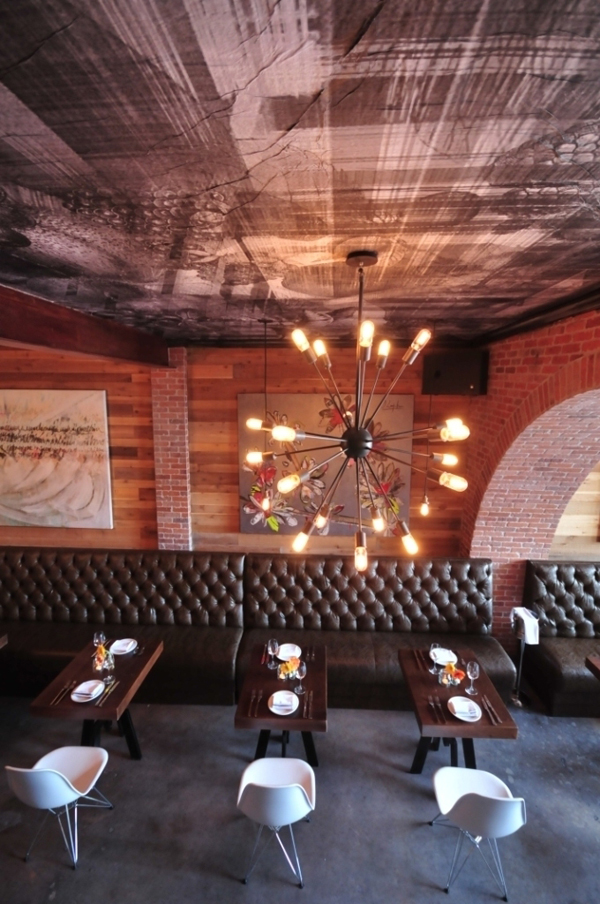 I love this rich, bold butler's pantry! This beautiful style is difficult to pull off, but when you do, it's stunning. Dark ceilings like these can make your space feel tight. However, if your space is large or open enough, then it just might work. [from Archer and Buchanan Architecture]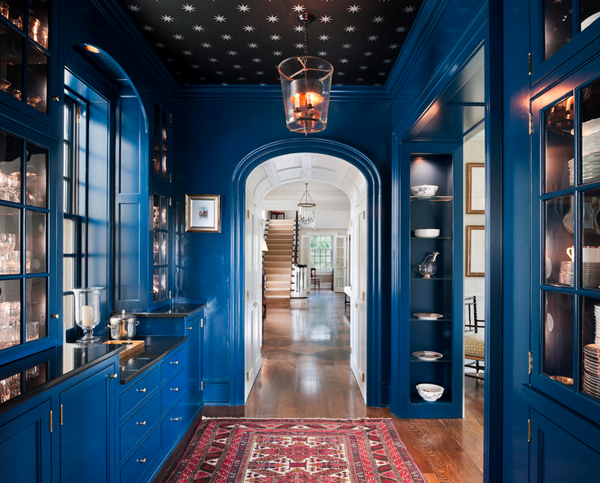 The classic print featured below adds elegant and modern style to this dining room. [from Greg Natale]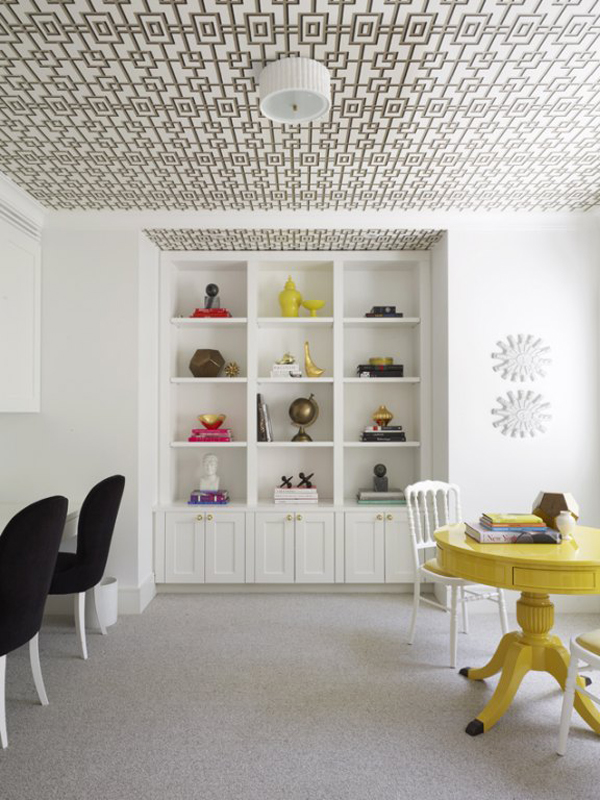 As you've seen, modern and industrial spaces look great with the addition of the wallpaper above. Now we'll move on to some eclectic, glam and Hollywood Regency styles featuring the wallpapered ceiling. [from Greg Natale, Laura U]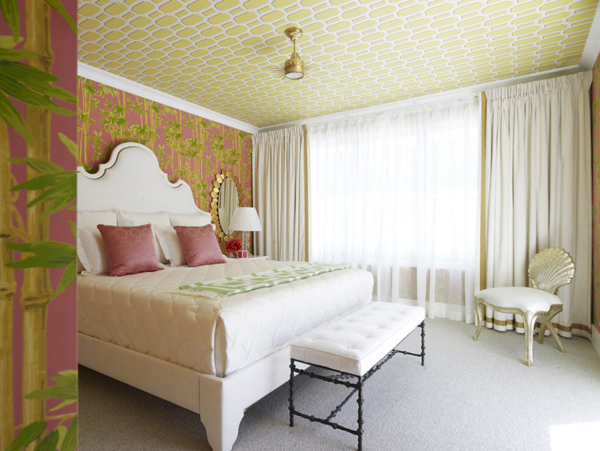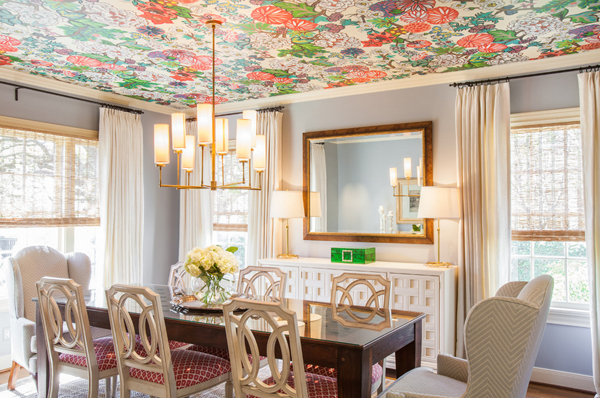 For a consistent look, you can continue your wallpaper from the walls up onto the ceiling, like in this sun room. [from Kathy Morgan via Houzz]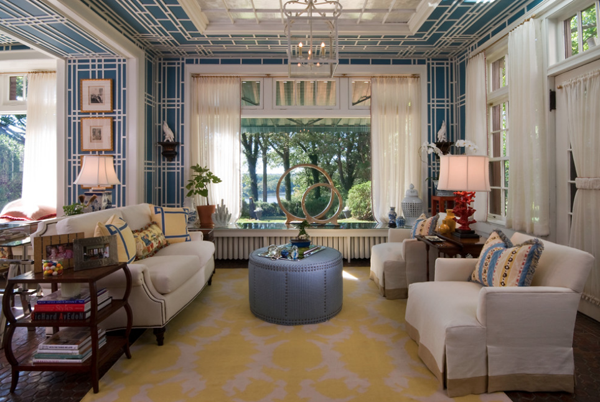 In this living space, the wallpaper is framed with molding for architectural detail. [from Elizabeth Gordon Studio]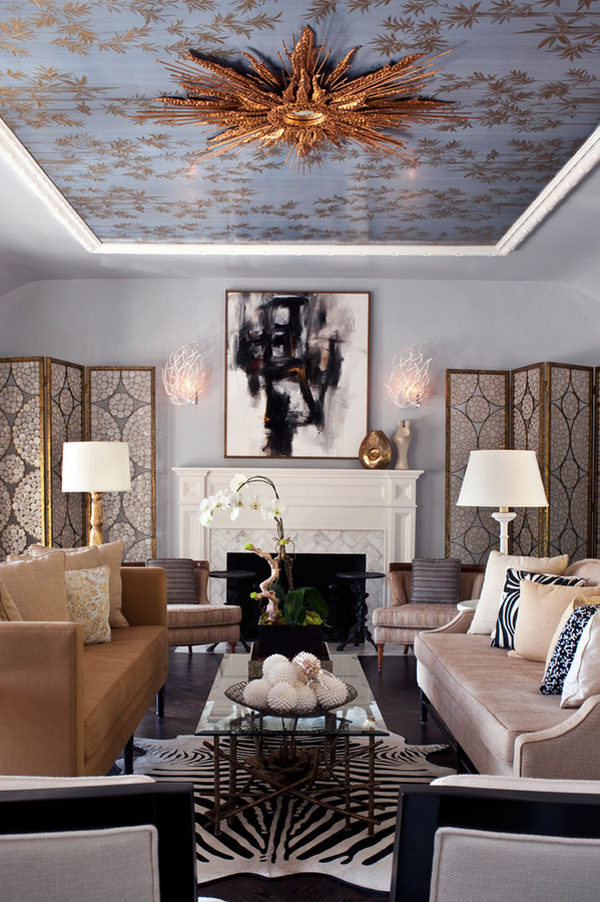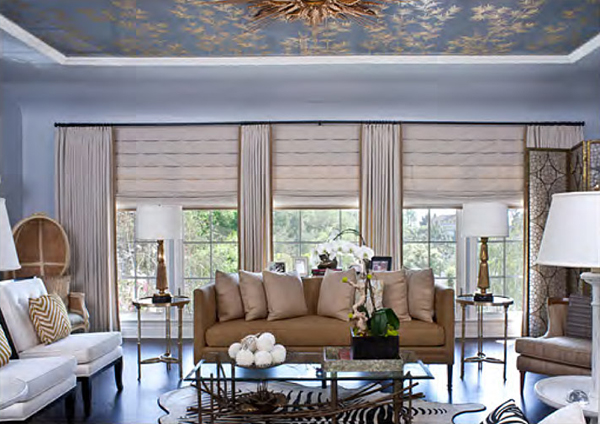 Bold and graphic prints are perfect for a kids' room. Make it classy or over-the-top — it will add playful style to their space. [from DKOR Interiors, SB Architects]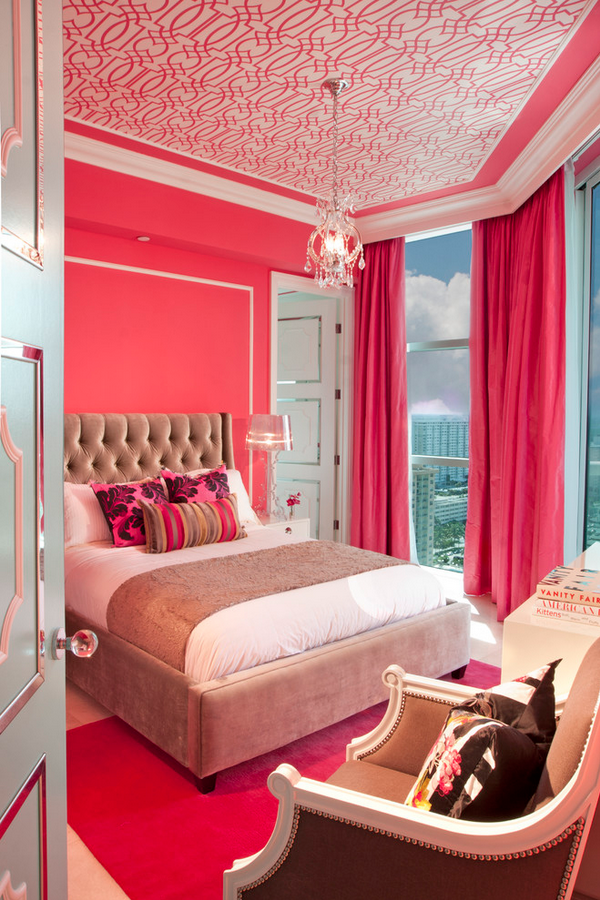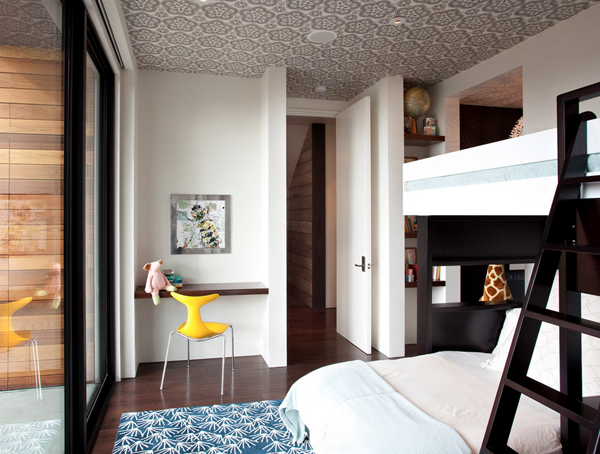 No matter your style, wallpaper on the ceiling is the perfect finishing touch! So get creative and pick your pattern! Share your favorites below . . .