We at Decoist love to highlight amazing party ideas, especially when entertaining overlaps with great design. Valentine's Day is a wonderful excuse to get creative with decor, food and gifts. Showcase all three arenas by hosting a party filled with clever design choices! Kate here, and in today's post I've rounded up some of my favorite Valentine's Day party ideas, from fabulous flowers to beautifully prepared edibles. I'm on the hunt for some serious inspiration for February 14th, and the images below are a step in the right direction. Check them out, then share your favorites by leaving a comment at the end of the post…
Valentine's Day Decorations
Let's start with the decorations. One of my favorite looks for Valentine's Day: candy-colored vintage. There's nothing like a milk glass compote filled with blooms that look good enough to eat. Plus, the arrangement evokes the charm of a vintage valentine. Check out all the details at Green Wedding Shoes: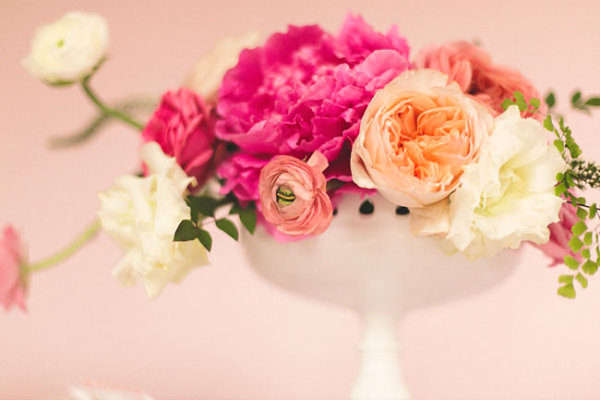 Here's one of my creations–a monochromatic arrangement with retro flair. The ceramic heart vase is from the '80s, and I picked it up for a few dollars at a local thrift store. Stargazer lilies are the flowers of choice, which I contrasted with yellow Craspedia for a burst of color. More details at Mirror80…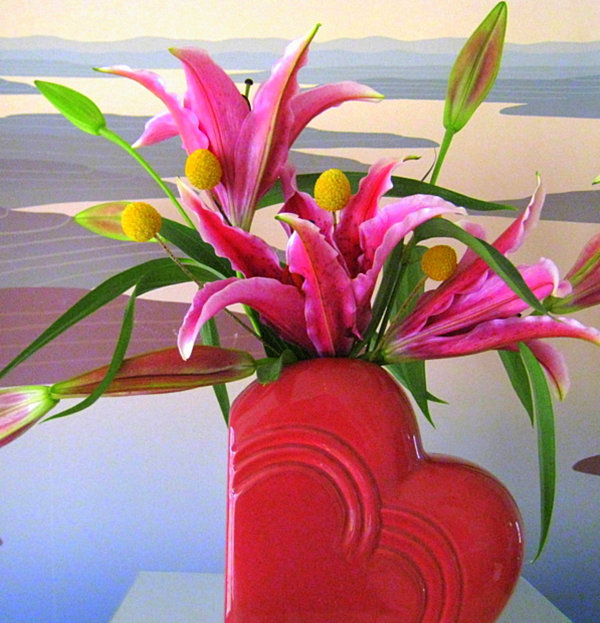 Who doesn't love a pinata? Especially a pinata with quirky simplicity. This Shower of Love Pinata from A Subtle Revelry is created in three easy steps: cut, stitch and fill. Alphabet stickers add the finishing touches.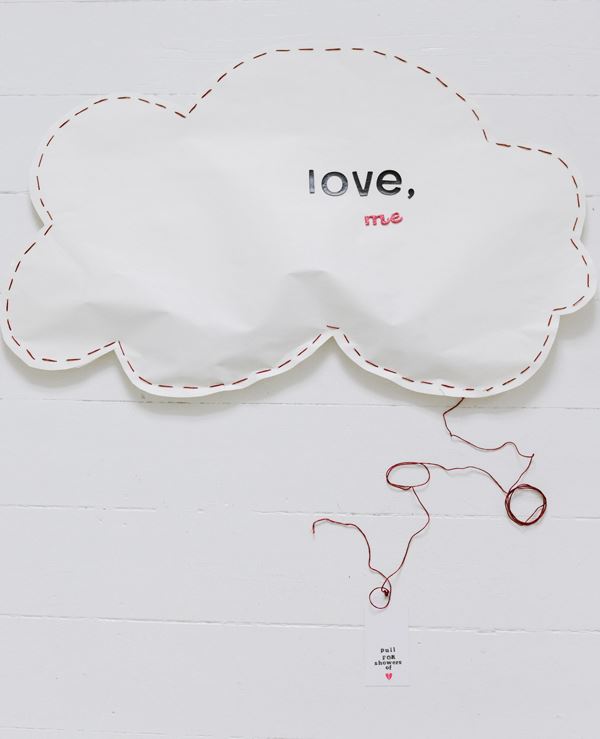 Let the balloons be your guide… This next decoration idea comes from Something Southern and involves balloons from Party City. Arrange them in a heart formation on your wall in a gradient-style display of color, and you're set!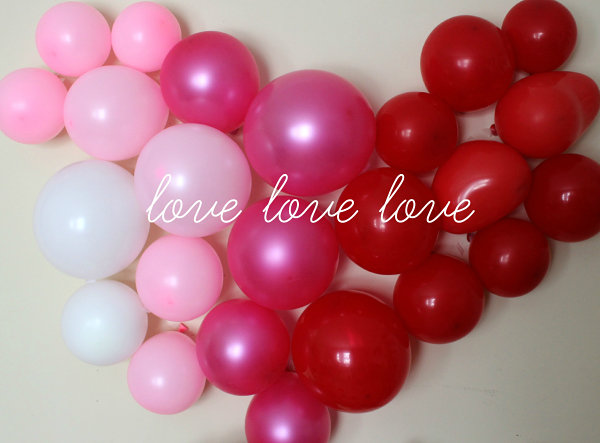 Edibles for Design Lovers
We now move from decorations to food and drinks! Consumables are a big part of the Valentine's Day festivities, so don't forget to give them a special touch. This Cocktail Encanto was concocted by Pharmacie. Rum, maraschino cherry liqueur, dry vermouth and rhubarb bitters are the ingredients of choice. And you've gotta love the way this gorgeous drink is displayed in the image below. Get the full recipe at Design Love Fest.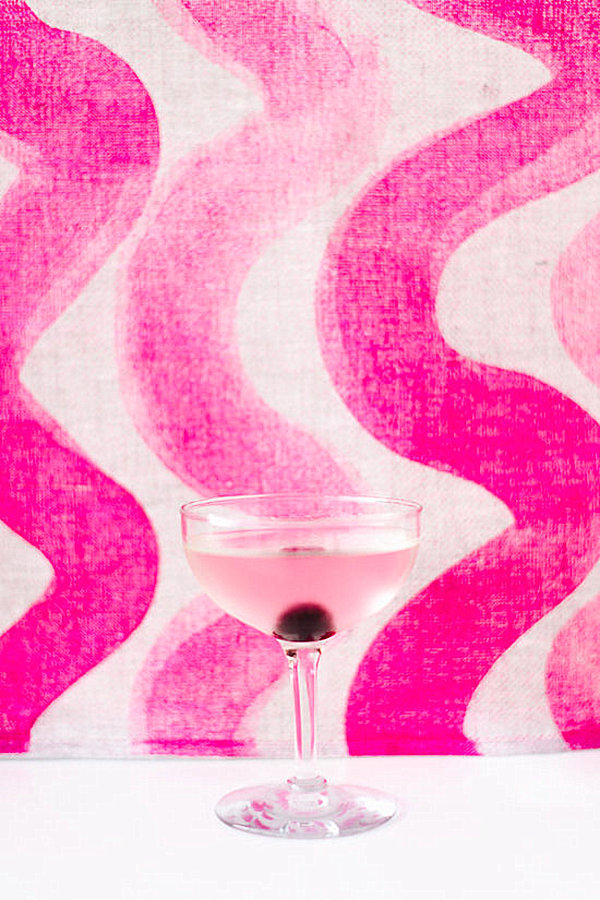 Here's one more of my own party ideas: a festive cheese and chocolate plate! This is actually the small plate of a guest after sampling the cheese platter and the chocolate dessert tray. Don't forget special touches such as sugar sprinkles (for a festive note) and metallic napkins anchored by cinnamon candy hearts. Head on over to Mirror80 to check out the full party concept…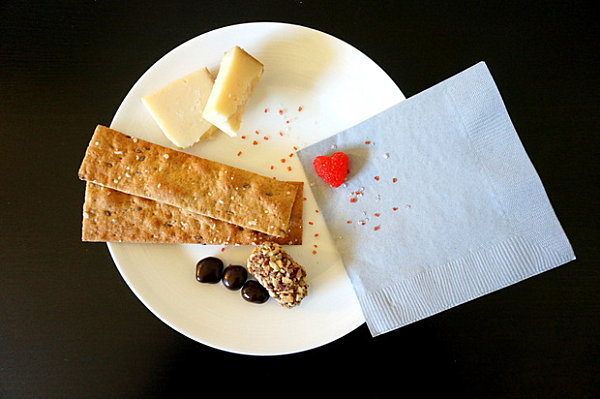 Ever since this Single Ladies Valentine's Day Brunch appeared on Design Love Fest, I've returned to it time and time again for party inspiration. My favorite special touch: patterned paper napkins unfolded and used as placemats! Affordable and unforgettable…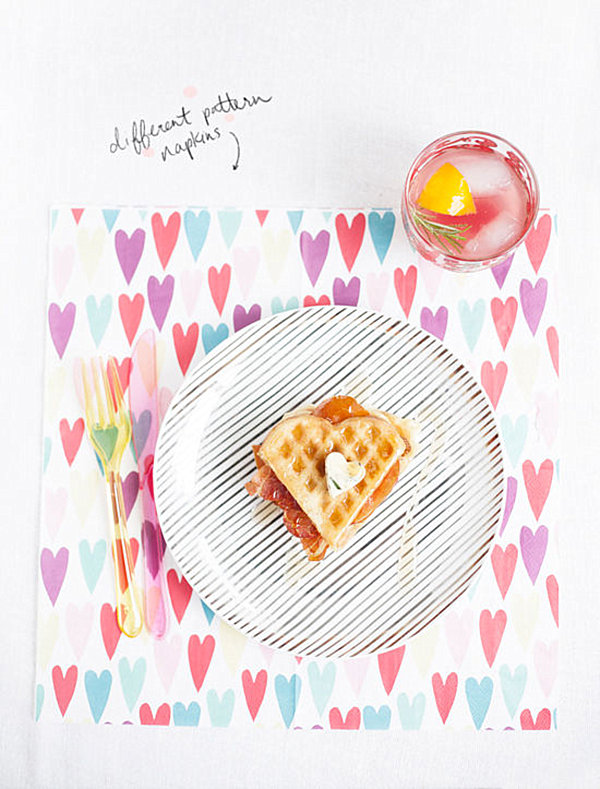 We all know that sprinkles are "in" right now. And I'm not just talking about food…sprinkle motifs are returning to the world of interior design as well. These chocolate and red wine biscuit donuts from A Beautiful Mess combine festive sprinkles with an utterly decadent dessert. Fry up a batch of these goodies and let them be the centerpiece of your party: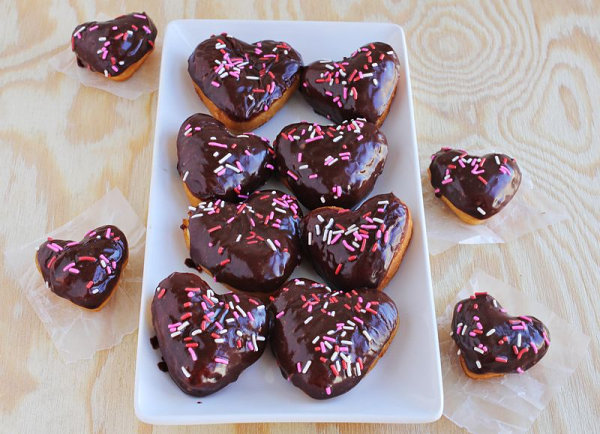 Favor the Ones You Love
I'll end today's post with an assortment of Valentine's Day party favors that are perfect for your festive gathering. These Edible Valentines are a great way to craft a string of pie crust conversation hearts. Plus, you'll love the creative way they're packaged… Check out more pics and a delightful video at Oh Joy!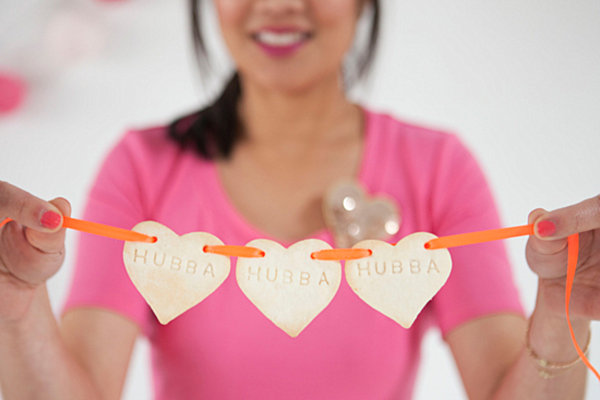 Also from Oh Joy! are these Floral Friendship Bracelets, created in collaboration with Bash, Please. Some great floral suggestions for this project: red and pink ranunculas, chamomile daisies, white button mums, and flowering houseplants in pink and red. Believe it or not, one of these friendship bracelets can be completed in 20 minutes or less!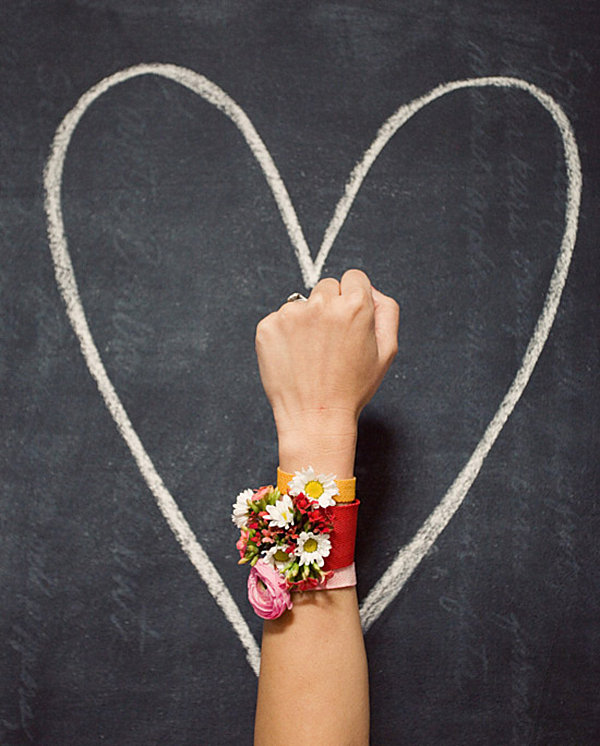 Tea, anyone? Leave your guests with a homemade consumable that showcases true creativity and thoughtfulness–a You're Tea-riffic Handmade Valentine, shown below! Details at A Subtle Revelry…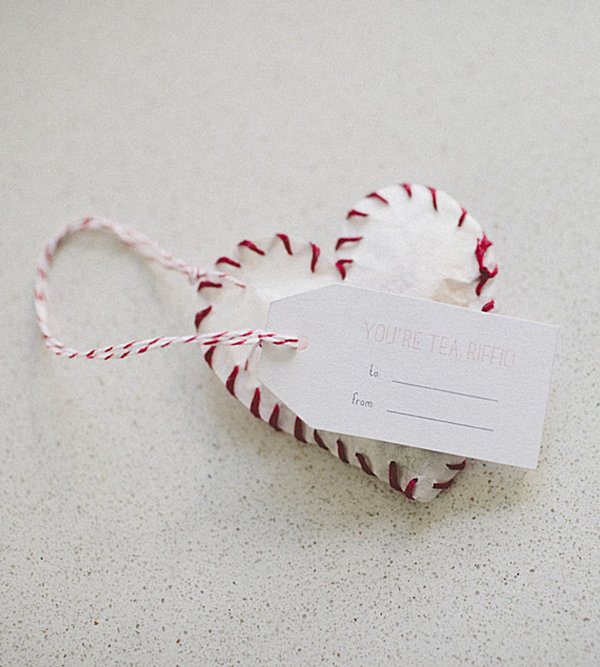 Thank goodness for free printables! These Valentine Treat Boxes from Oh Happy Day are colorful, eye-catching and clever. If you can't arrange a great date for your besties, treat them to a couple of date nut rolls. Now that's punny!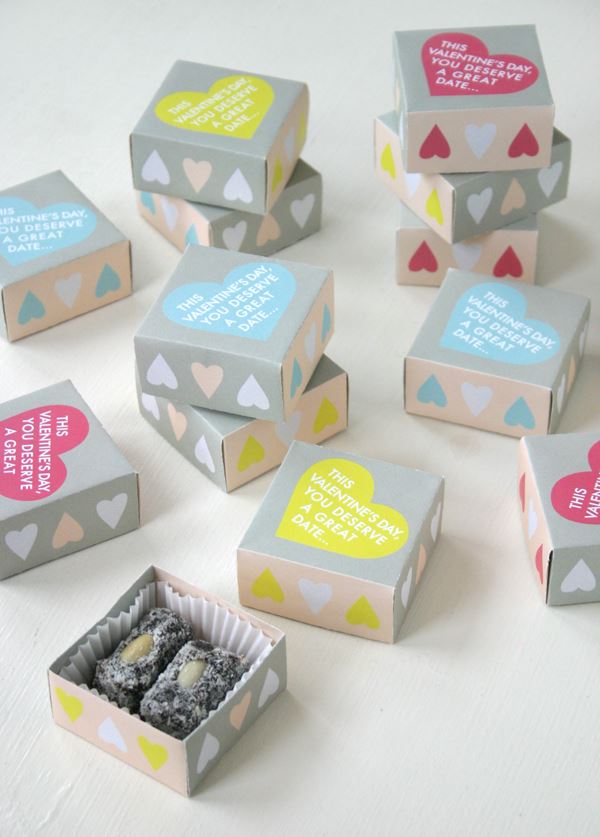 Are you throwing a Valentine's Day party this year? Keep in mind that the ideas above are also great for small gatherings, as well as romantic celebrations for two! Tell us about your favorite ideas from today's post by leaving a comment below…