With Valentine's Day on the horizon, now is the perfect time to order a gift for your special someone. In fact, some couples use this holiday as an excuse to buy something interesting for the home (a geometric wire side table, perhaps?)… Flying solo this Valentine's Day? Who's to say you can't purchase a little treat for yourself?!
Today at Decoist, we feature a collection of gift ideas that are perfect for the design lover in your life. From little goodies to more substantial gifts, these items are stylish and unique. Just like your Valentine! We've even included a few treats for kiddos. If you're ordering gifts online, remember to make your final decision sooner than later to allow for shipping time. For now, enjoy browsing our top picks below…
Accessories and Decor
Is your special someone a fan of interior design? Instead of flowers and chocolates, purchase an accent piece for the home. It's a bit unexpected, and it makes perfect sense for those who love good design. These geometric boxes from ferm LIVING are just the right size for jewelry, makeup or coins: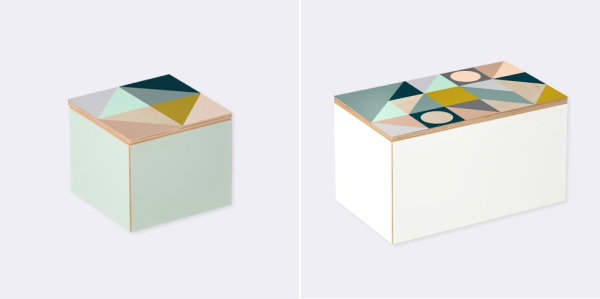 These Pad Printed Bowls from West Elm give a nod to Valentine's Day with their heart motif. Purchase a set for serving food, or buy one to use as a display piece!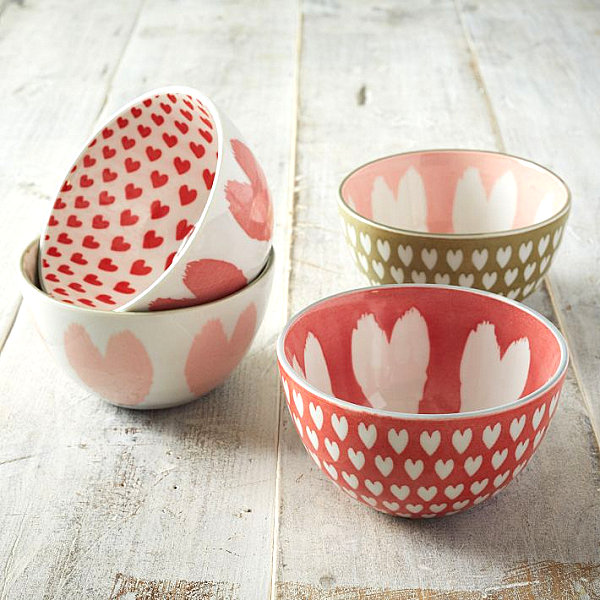 How gorgeous is this Champagne Pop Candle from Jonathan Adler?! Forgo the champagne for a decorative version of the bubbly. A fragrant mix of pink grapefruit, sparkling champagne, raspberry, French cassis, violet leaves, rose petals, crushed sage, crisp mint and grape leaf, the candle makes a bold statement with its hand-blown container showcasing a stunning rose gold hue…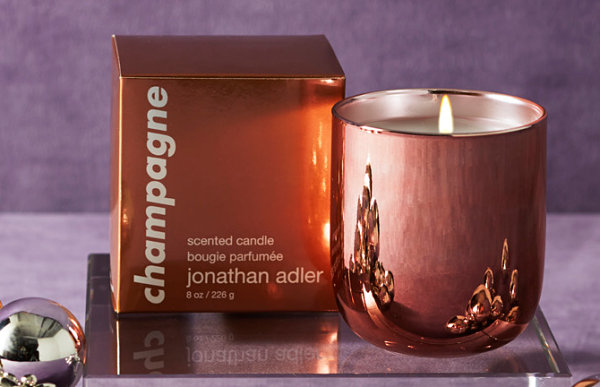 Fun and affordable, this 5-Piece Festival Basket Set from Crate & Barrel consists of bamboo baskets in fresh candy colors. Five sizes make this gift set stylishly stackable. Perfect for serving items such as bread, chips and fruit, these baskets are also ideal for organizing and displaying knick knacks in a colorful vignette: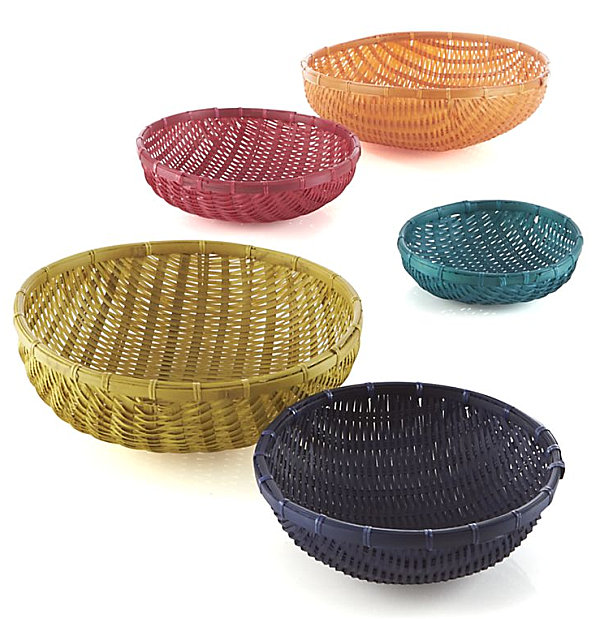 It's Valentine's Day, folks! Don't hold back on the neon red! These baskets from Bend were inspired by the baskets used in small villages to collect crops. Fill one of these bright receptacles with delicious treats for your loved one, who can then use it to store items such as towels, books and more. Love that vivid powder coated finish!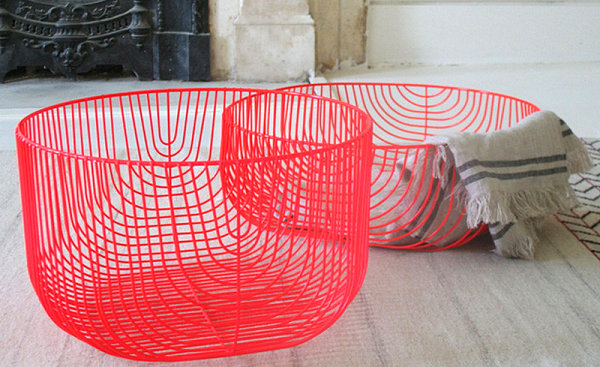 Instead of a teddy bear, give your loved one another soft and cuddly item that adds comfort to the home: a throw pillow! We're fans of this Starlit Embroidery 20″ Pillow from CB2, which packs a powerful punch with a geometric pattern on one side and a rich berry hue on the other.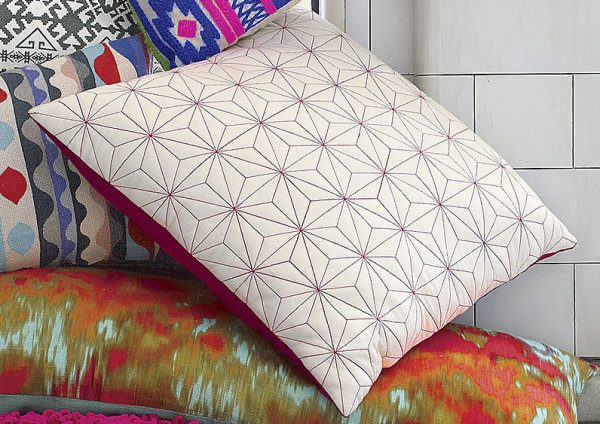 Compact and colorful, the iHome Mini Wireless Speaker from Urban Outfitters lets you stream music from your iPad, iTouch, Android, Blackberry and more…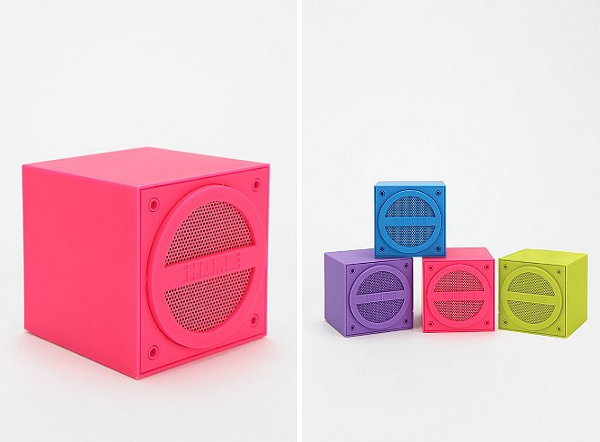 Furniture Finds for Valentine's Day
As we mentioned earlier in today's post, Valentine's Day is a great excuse to take the plunge and purchase a new furnishing for your home. Skip the trinkets and pick out a functional yet stylish find with your loved one to feather your nest. This City Slicker Neon Pink Side Table from CB2 shines in hi-gloss neon pink. Perfect for pulling duty as a side table and a nightstand (or buy more than one and combine for a coffee table effect).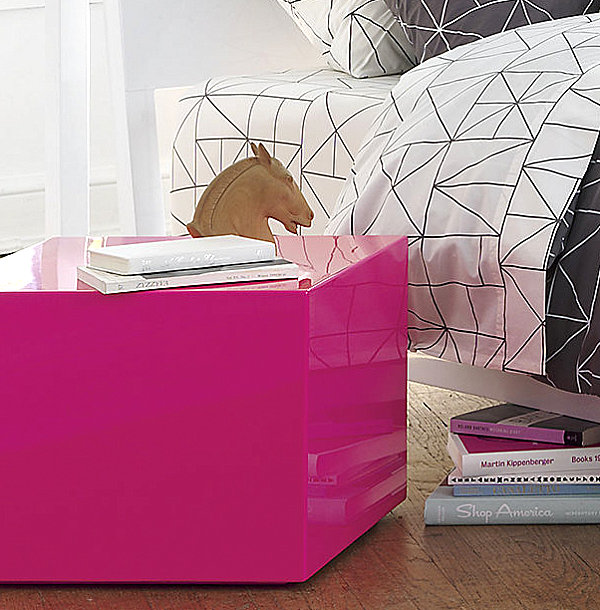 Need a chair to open up the seating possibilities at home? The Vapor Neon Chair from CB2 is crafted of neon acrylic that looks orange or pink depending on the angle. A chrome-plated square steel frame adds metallic contrast to the piece.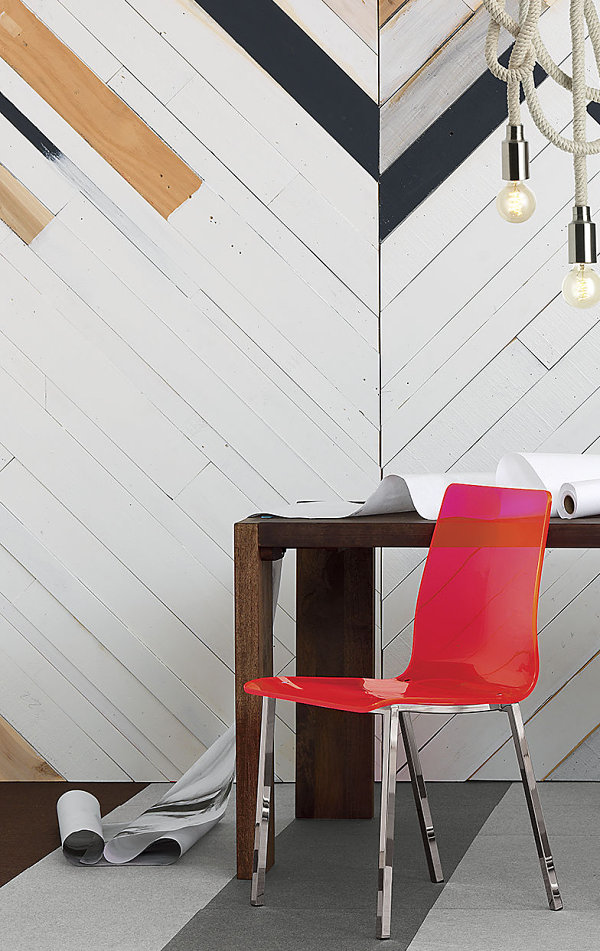 Wire furniture is one of today's hottest trends. Wire pieces can be expensive, so we're loving the makeover that House Tweaking gave to the Hot Pink Side Table from Target, shown below. Check out the full post for the tutorial and the "after" pics. While this table is no longer available at Target, this one is.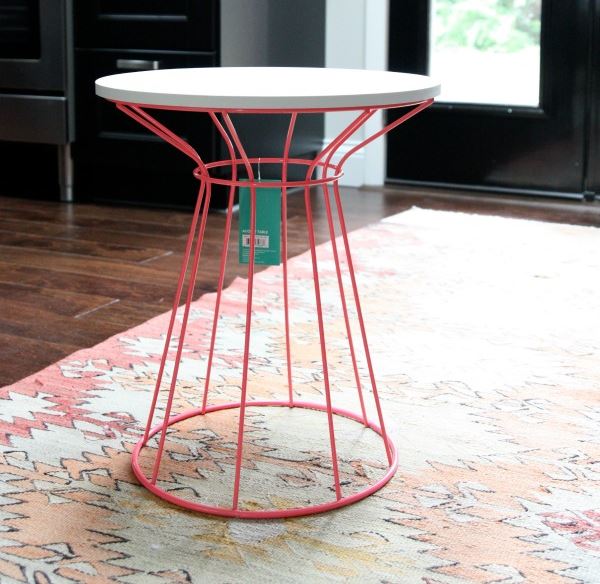 For the Kitchen and the Powder Room…
Next we move on to gifts that are consumable… or that aid in the preparation of consumable treats! This Macaron Soap Set from West Elm looks good enough to eat. Available in sets of either warm or cool colors, these bright soaps are ideal for displaying in the powder room. The perfect treat for a design lover who brings unique style to every room of the home!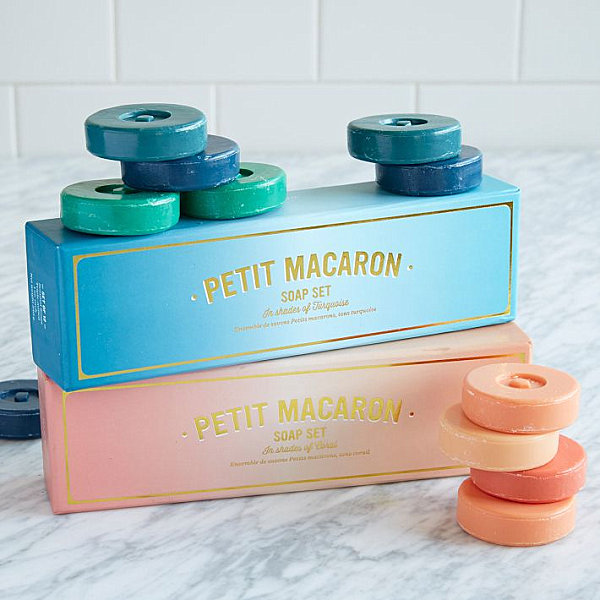 Got a sweetheart that's also a foodie? He or she will love this Ice Cube Sphere Mold from West Elm, which transforms water into a frozen sphere. The best part: you can create flavor infusions by freezing items such as herbs or citrus zest into the ice. Add some lemony mint to your water. Or lavender ice to your lemonade!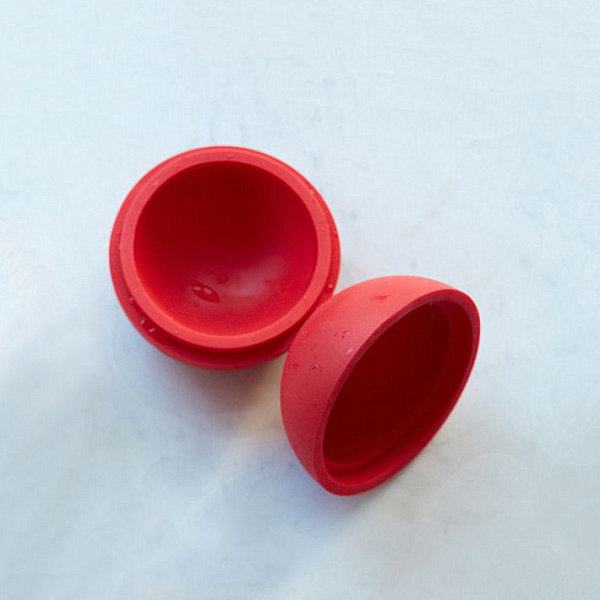 Charming and colorful, this Frozen Pops Dishtowel from Crate & Barrel brings popsicle-themed style to your kitchen in 100% cotton…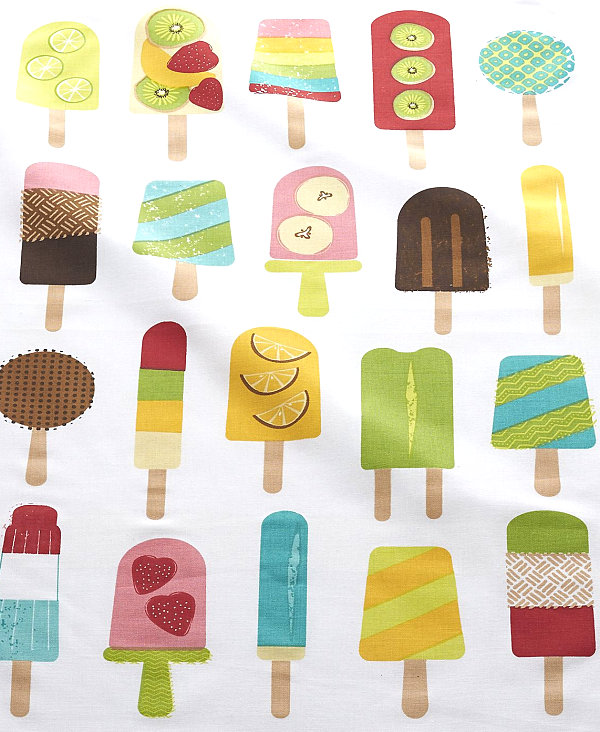 Does your valentine like to entertain? Inspired by the '70s fondue craze, this Cast Iron Fondue Set from Crate & Barrel features a red enameled exterior that adds a pop of fiery color to the kitchen. Eight color-coded forks customize the fondue experience for guests…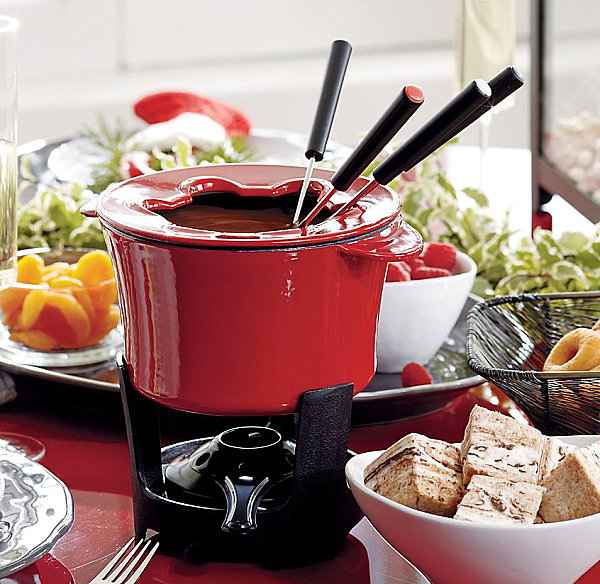 For Little Valentines
We end with a trio of special treats for the little one in your life! This Bon Voyage Suitcase Set in Pink and Peach from The Land of Nod adds instant color and style to the bedroom of a child who loves collecting, stacking and displaying. While these suitcases are perfect for organizing, they're not recommended for travel.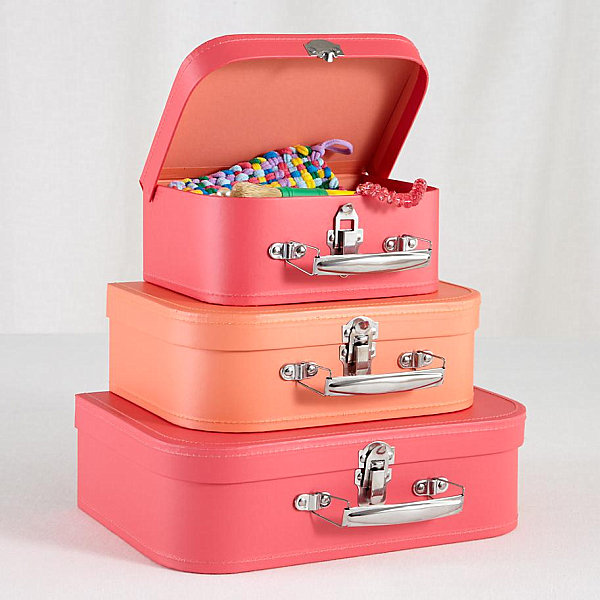 Sometimes the simplest statements become true favorites with kids. Especially when they're soft and cuddly like this Heart Pillow from The Land of Nod…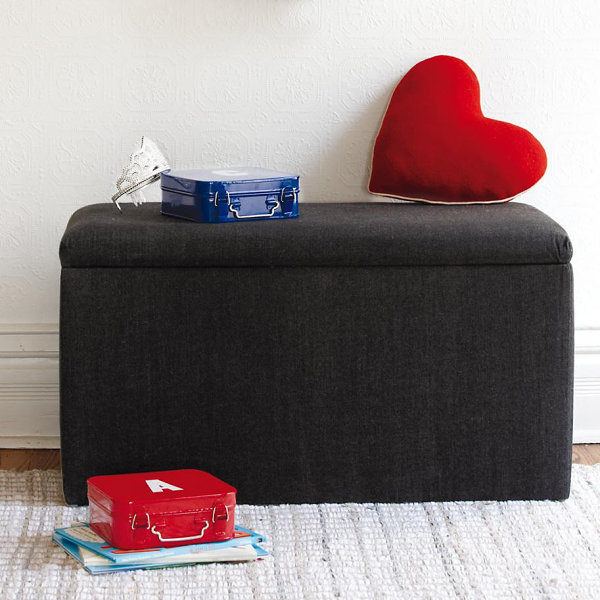 Who's afraid of the dark? Nobody, thanks to this Gummy Bear Nightlight in Red from The Land of Nod. With a squeezable tummy on/off switch that turns on a high-powered LED light, this unique item is easy (and fun) to operate!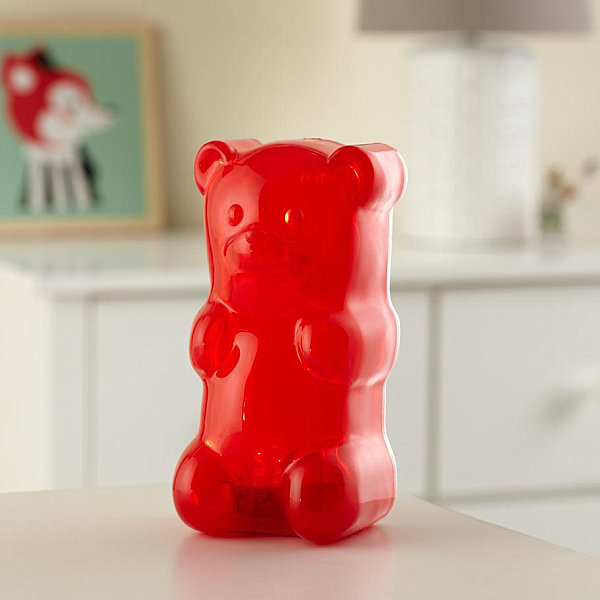 What will you be getting your valentine on February 14th? Do you have any items on your Valentine's Day wish list?! Share your comments below…