When we think of chandeliers, the first image that strikes us is of extravagant and at times imposing designs that overwhelm with their grandeur. But many of these might simply not fit with your existing, modern design scheme. That is precisely why we have three exquisite, trendy and stylish chandeliers lined up for you today. Instead of confining you to the traditional idea of an expansive glass chandelier, these chic designs go beyond the obvious by drawing a hint of inspiration from the heavens above!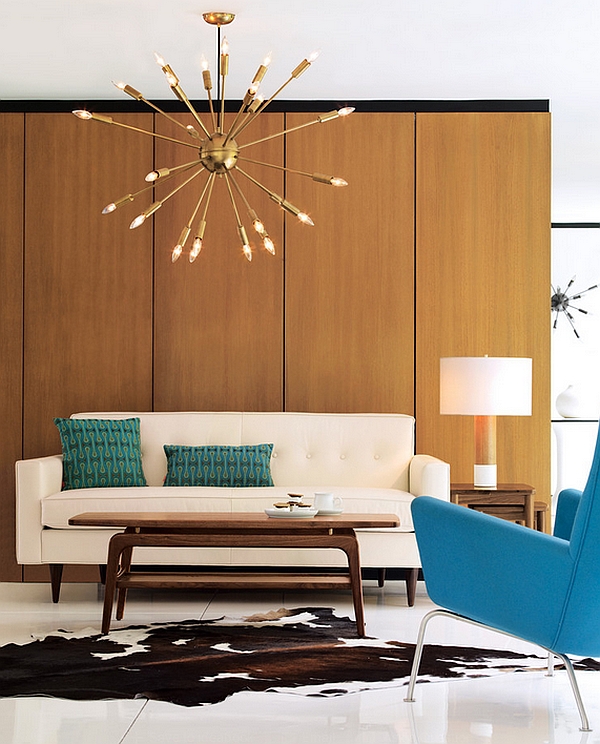 Choosing a light fixture is not always about functionality alone. A new pendant light, floor lamp or bedside table lamp must also bring along with it another visual, textural or sculptural dimension to the room. This approach not only gives your home or office a revitalized look, but also enhances the space even when the lighting installation is not in use. So delve in and take a look at this exciting trio of modern chandeliers –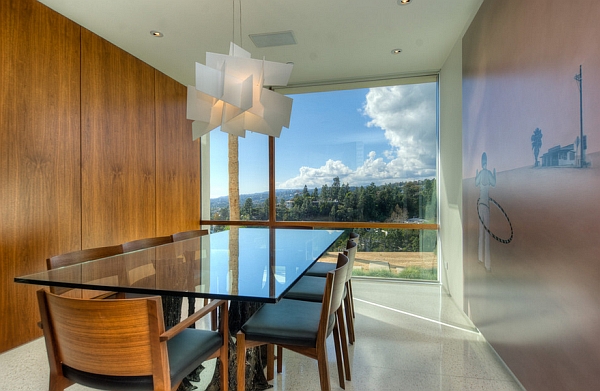 by Bertram Architects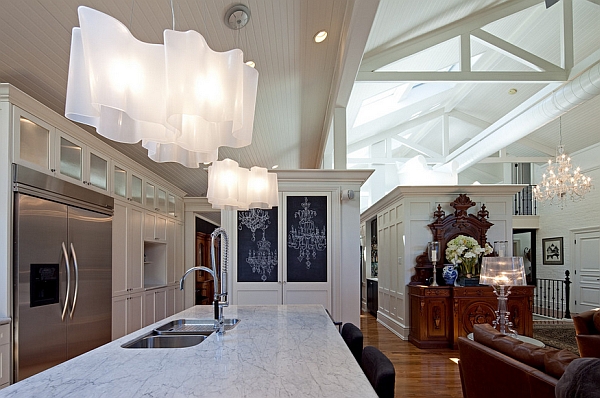 by Peter A. Sellar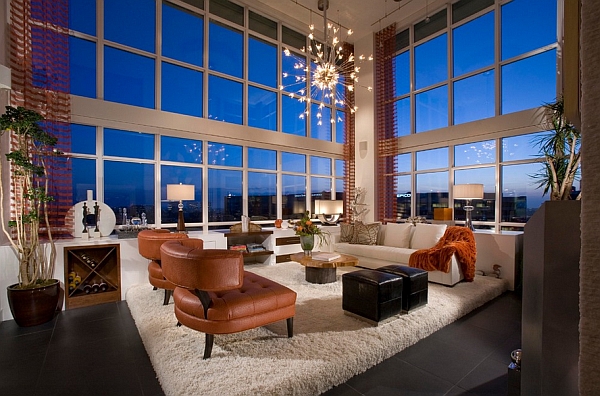 by frank pitman designs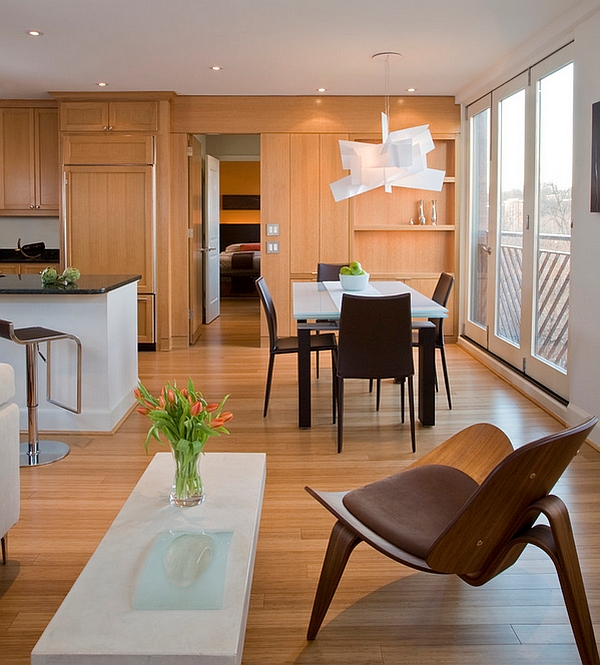 by FORMA Design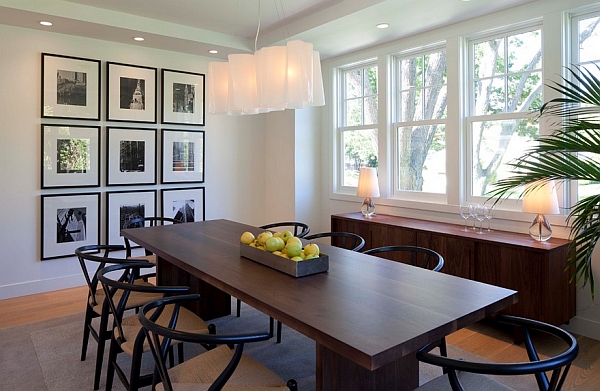 by Charlie Simmons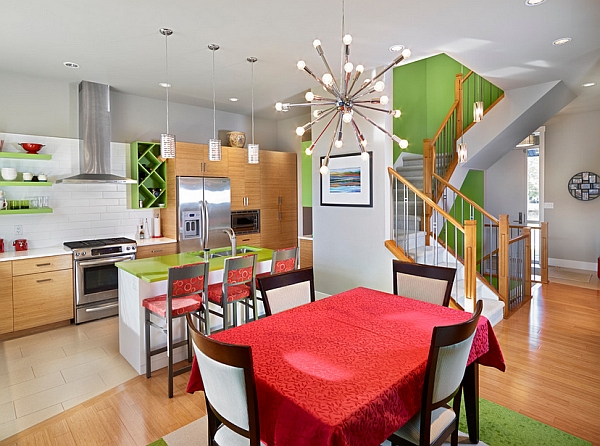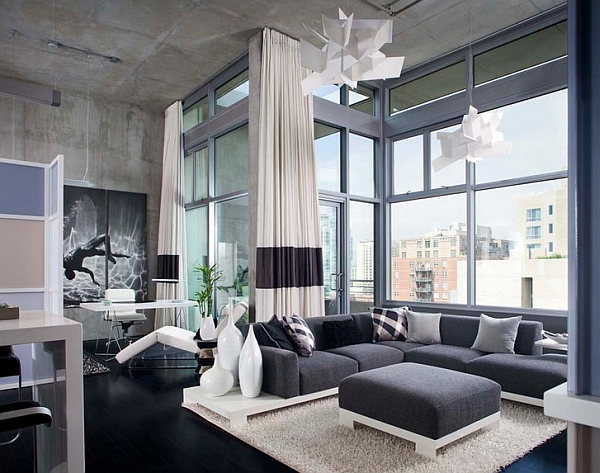 by Chipper Hatter Architectural Photographer
Space-Age Sputnik Chandeliers
We definitely are seeing a grand revival of Mid-Century Modern decor pieces in the last few years. Not that they were ever completely out of style! But these timeless furnishings, lamps and pendants are now being more generously used by homeowners and designers than a decade or two ago. The charismatic Sputnik Chandeliers fit this billing perfectly. Spurred and inspired by the launch of the first artificial satellite and the ensuing space race, the Sputnik is a single globular unit with many arms that sport individual light bulbs.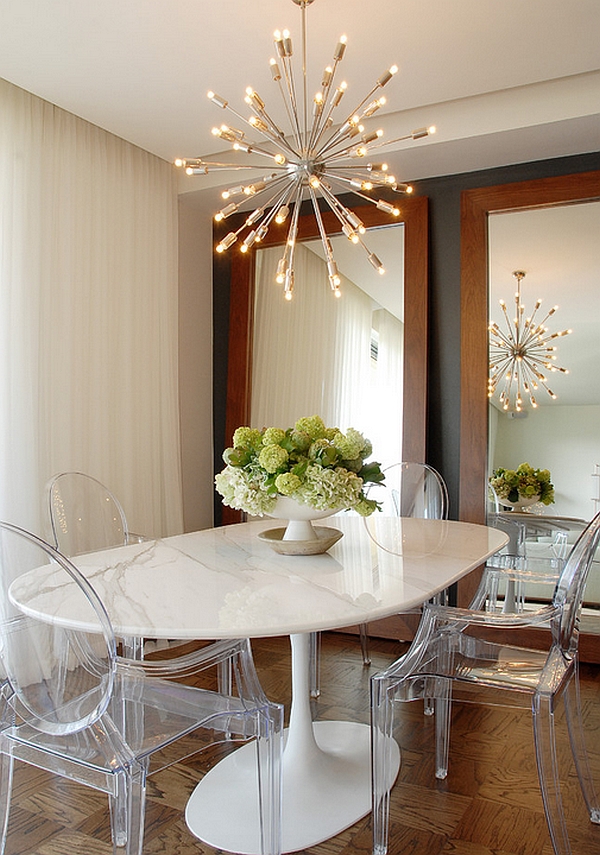 by Annette English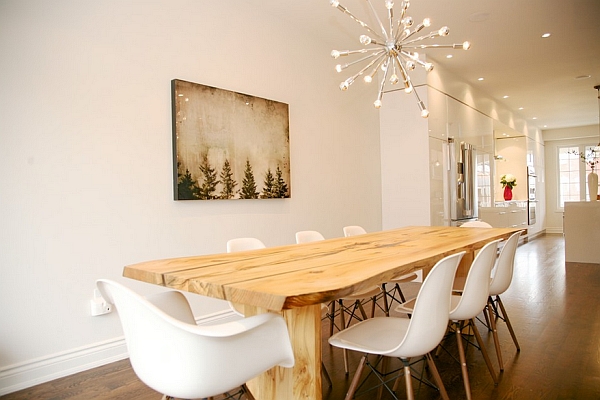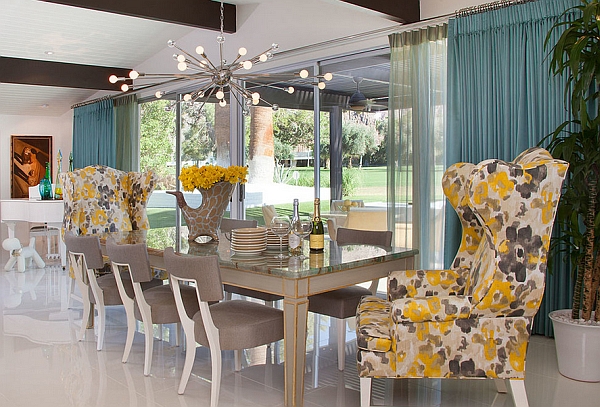 Thanks to its Mid-Century Modern heritage, Sputnik Chandeliers seem perfectly at home in sleek, modern spaces. Their minimal form coupled with an unmistakable metallic glint makes these chandeliers truly exceptional. Coming in various sizes, shapes and individual styles that range from the Satellite Chandelier to the Bubble Chrome and the Orbit, they blur that fine line between a pendant and a chandelier with sparkling splendor!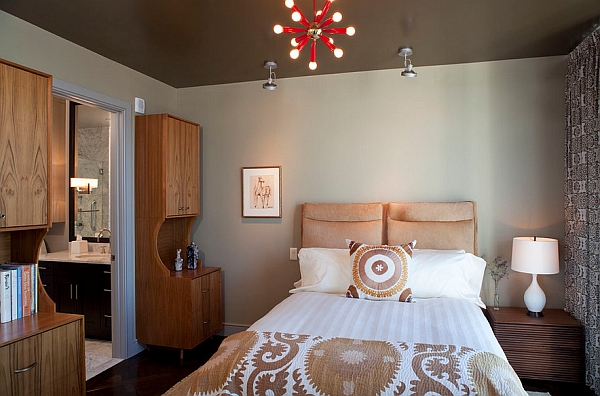 by Cravotta Interiors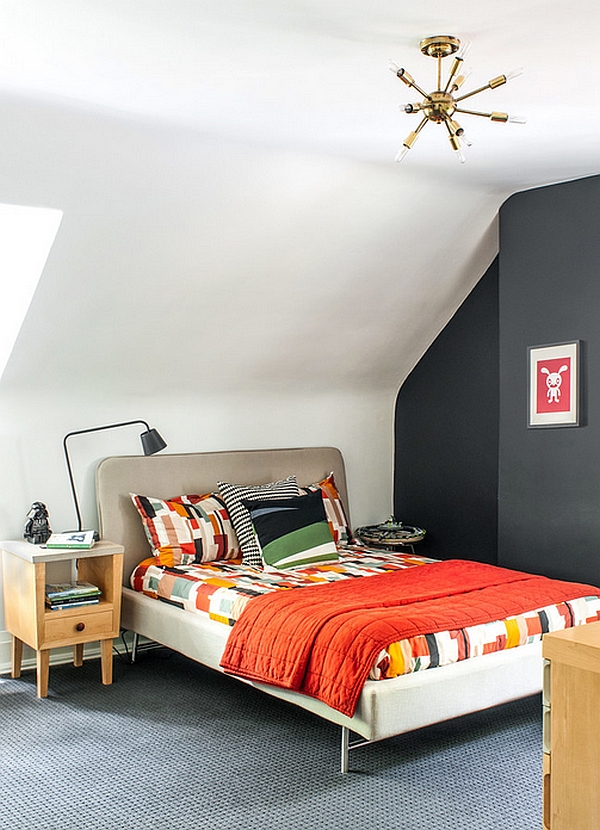 by Shirley Meisels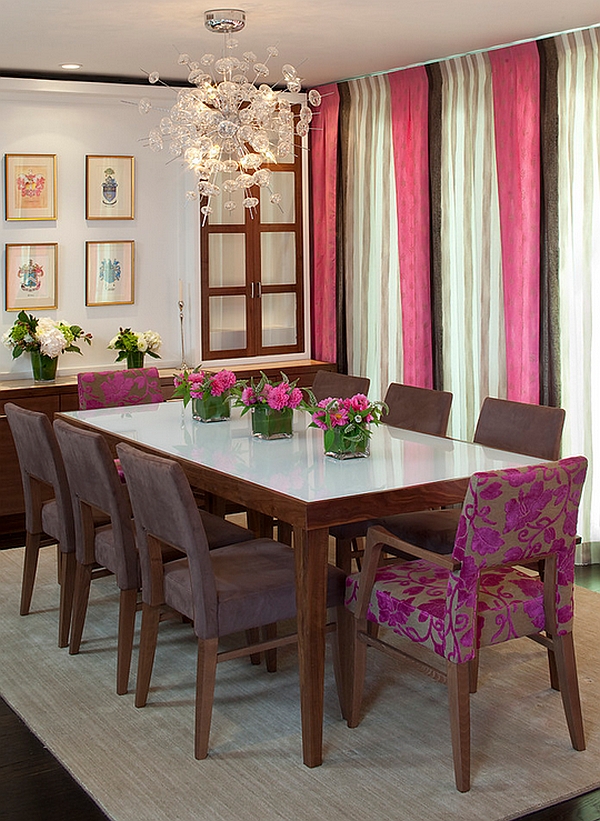 by Artistic Designs for Living, Tineke Triggs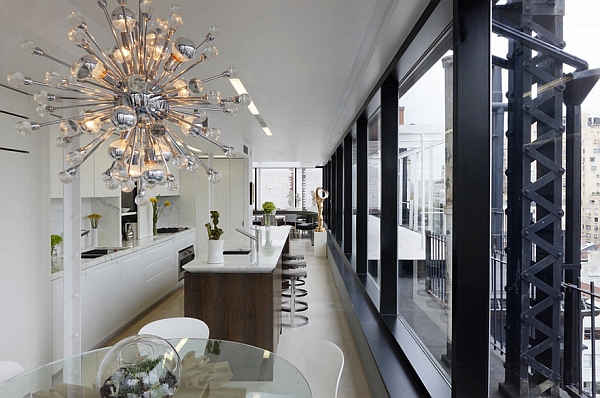 by Marc B. Spector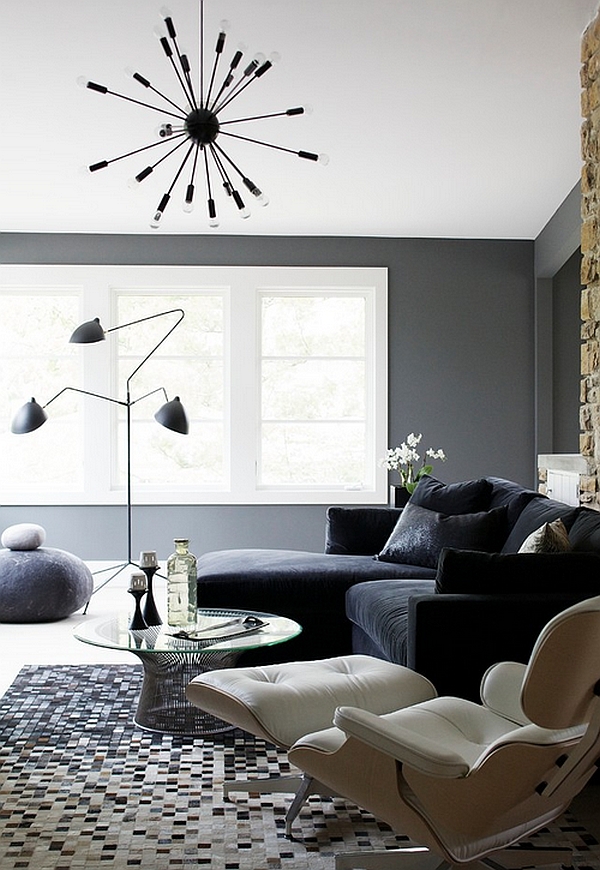 by Heather Garrett Design
Spot a Few Indoor Clouds
While man's early space adventures inspired the design of the Sputnik collection, the Logico Lamp might just inspire you to take a sky-diving lesson or two! Of course, if you are not much of a daredevil like some of us, then you will settle for maybe watching the clouds race across the evening sky. Mimicking the form of a fluffy cloud in the sky, the Logico Lamp was designed by Michele De Lucchi and Gerhard Reichertand in 2002. It is the Triple Linear Suspension version of the lamp that is a true showstopper and a great choice for a fashionable modern chandelier.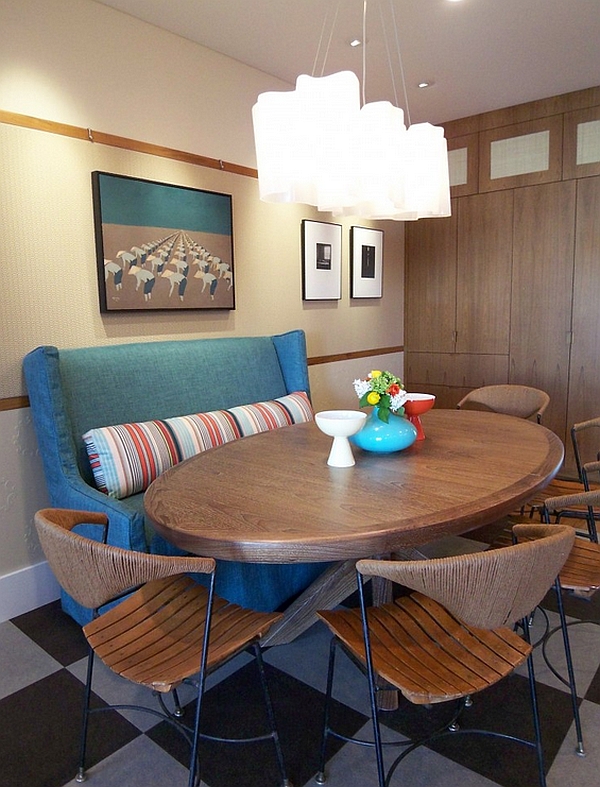 by Moroso Construction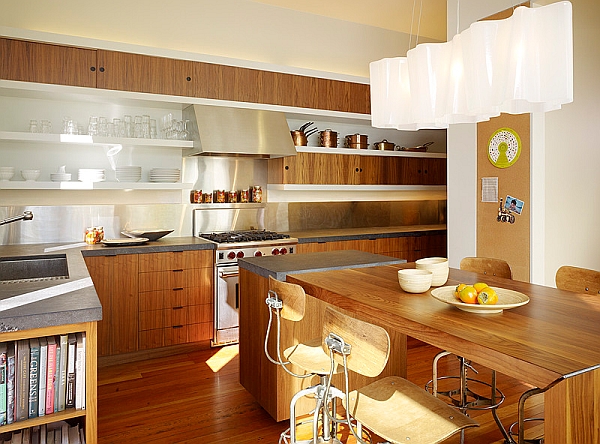 by Schwartz and Architecture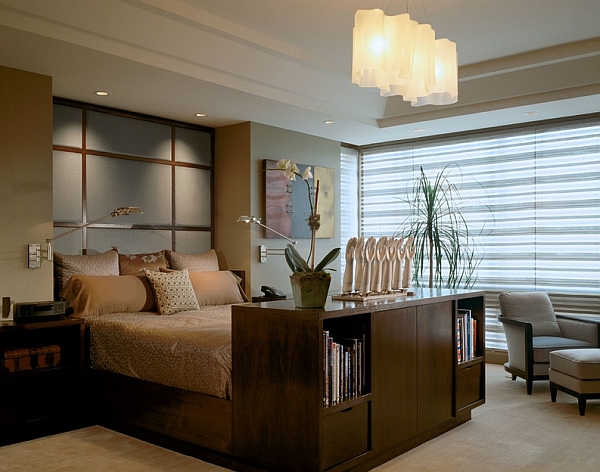 by Kaufman Segal Design
The sheer size of Logico and its elongated form ensure that it does not feel diminutive, even in a large room with a pretty high ceiling. The wavy nature of its design also adds geometric contrast to a contemporary interior dominated by clean and well-defined straight lines. Crafted from hand-blown glass, it is becoming an increasingly popular choice in kitchens and dining rooms.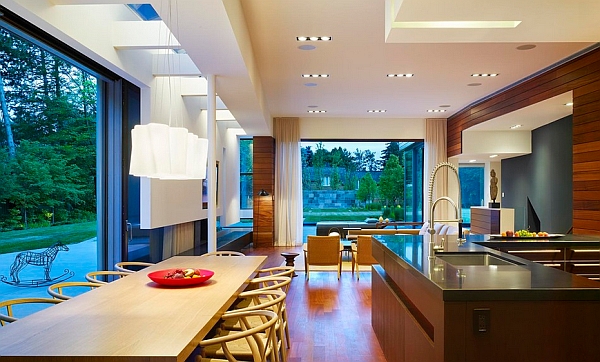 by Abramson Teiger Architects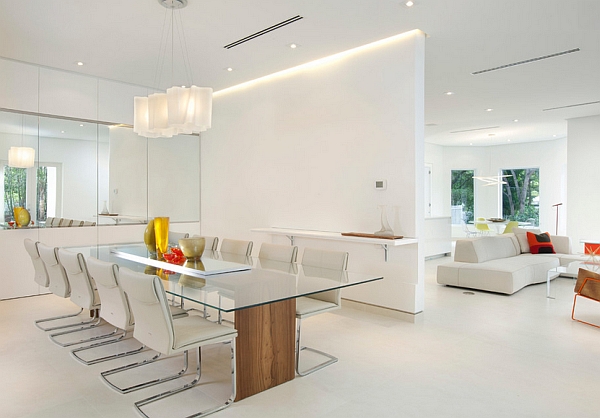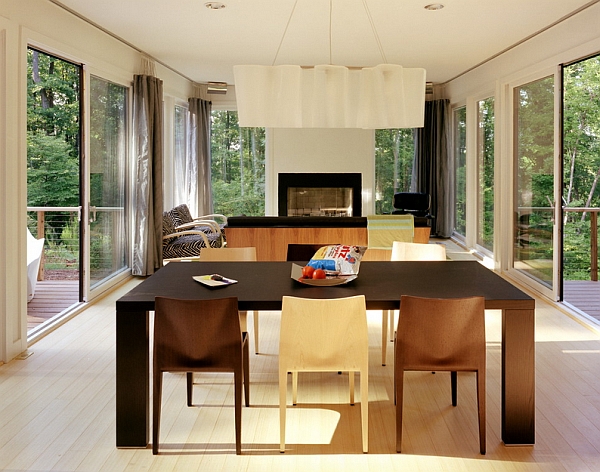 by Resolution: 4 Architecture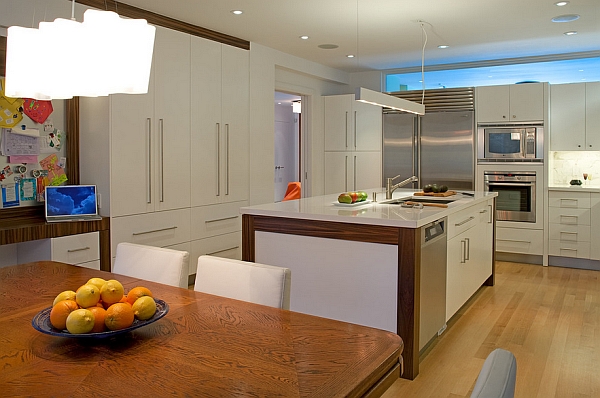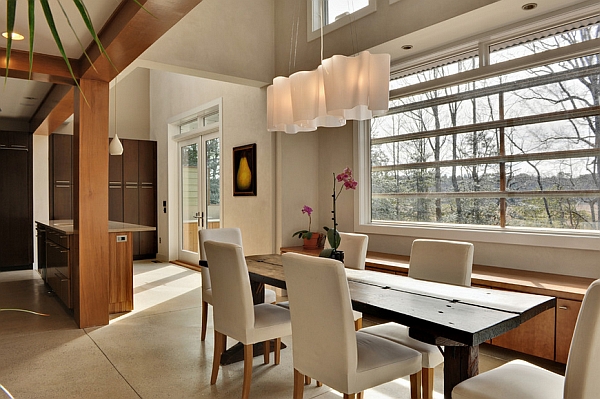 by Echelon Custom Homes
It all started with the Big Bang!
Unlike the Logico and the Sputnik, the Big Bang does not remind us exactly of the cosmos. But it is indeed called the Big Bang Chandelier, and since everything did start with the Big bang, it is only fair that we showcase it as well. Crafted for Foscarini by Enrico Franzolini and Vicente Garcia Jimenez, this minimalist lamp seems like a perfect reflection of the current obsession with simple, straight lines. Having said that, the design of the Big Bang also reminds us of a few origami designs, and eerily enough, even the 2012 Olympics logo! (That is particularly true with the red Big Bang chandelier).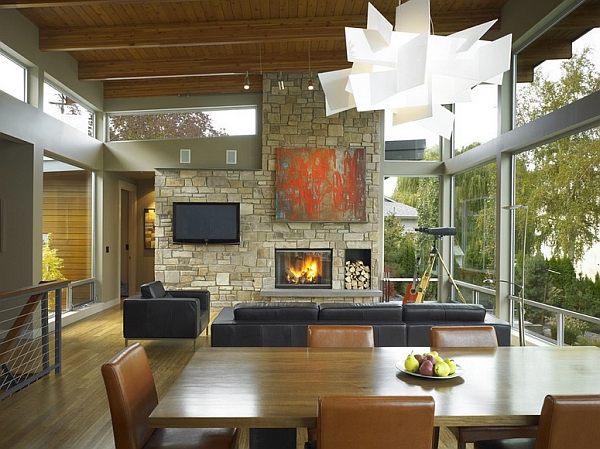 by McClellan Architects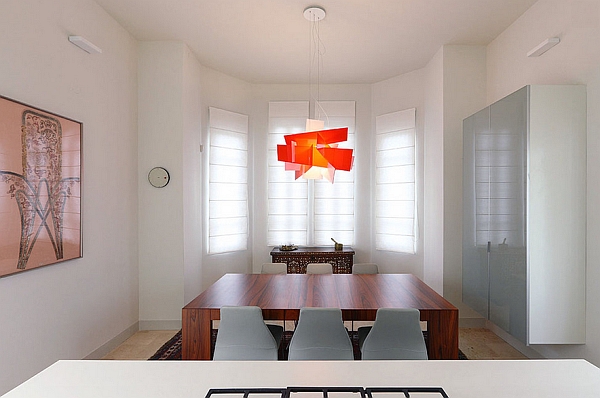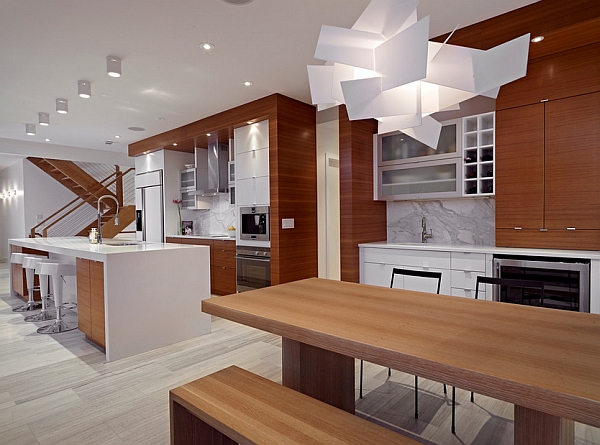 by Habitat Studio
That aside, the chandelier is well and truly an exceptional sculptural addition to any interior. Made of intersecting metacrylate frames, the light instantly draws your attention (even during the daytime) and is a great standalone addition that seems to transform into an even more enchanting installation after sunset.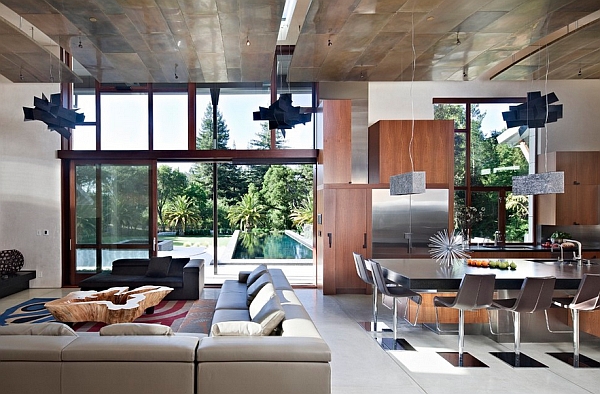 by WA design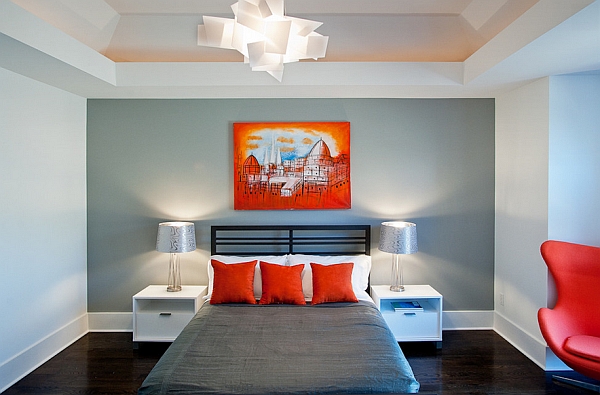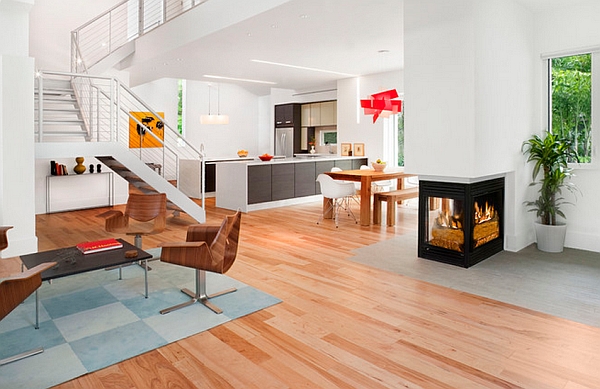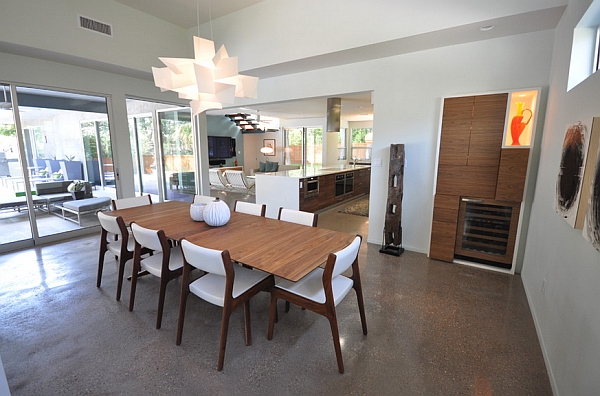 by Urbanspace Interiors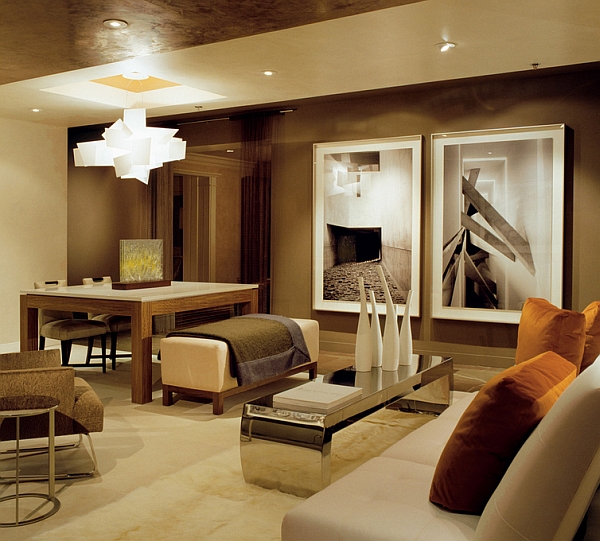 Which of these fascinating modern chandeliers would you welcome into your household?