I recently bought a diamond-patterned geometric rug (previously featured in this post), and it has transformed my living room. TRANSFORMED. Rugs have the power to anchor a space, add a key point of interest, and make the furniture and decor in the room truly come alive. Like a bold accent wall, a well-designed rug is an opportunity to add color to your interior, and let's not forget about pattern!
Today's post is an ode to patterned rugs. And not just any patterned rug–the patterned rug with modern style. Check out these new finds that are already making waves in 2014. We've grouped them by rug trend, so get ready to explore some of this season's hottest styles…
Rugs with Subtle Patterns
We know there's nothing subtle about a white rug boasting colorful bold lines. We use the term "subtle" very loosely here… But in a small way, there IS something subtle about this first trio of rugs. Maybe it's their neutral background shade, or in some cases, the fact that the pattern doesn't cover every square inch of the rug. We begin with the Steven Alan Aliye Wool Dhurrie from West Elm, created in collaboration with designer Steven Alan and handcrafted in India. Look closely, and you'll notice that this piece consists of two panels stitched together for a variegated look. The colors of the rug are powerful, but the cream background tone is clearly the hue in charge here: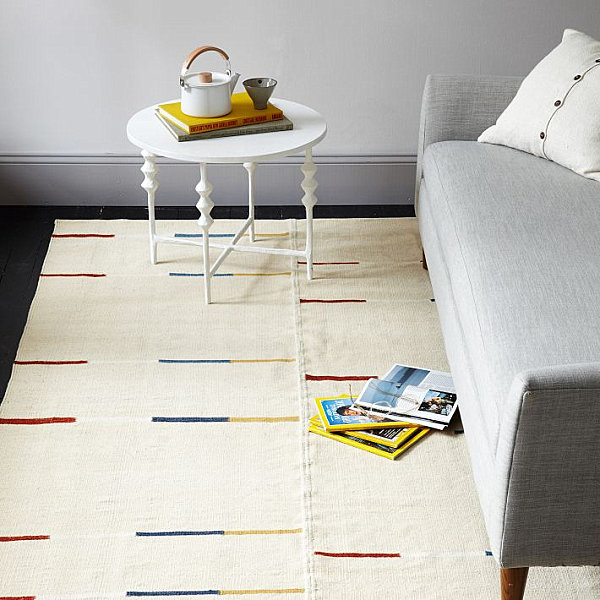 One of IKEA's new designs is LILLERÖD, a thick, soft rug that happens to be great for dampening sound. It's hard not to love the soft pattern of lines that together create rounded forms. A great way to add a pattern that doesn't knock you over…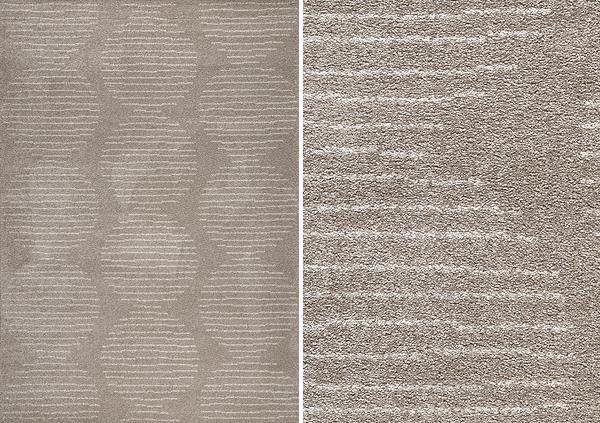 The Beni Rug from CB2 showcases Moroccan style on its super-soft handwoven New Zealand wool surface. Designed by Aelfie Oudghiri, this piece features a zigzag pattern in red, blue, green and grey. It's chic without being stuffy. It's earthy while remaining modern. I predict that it's going to be a big seller…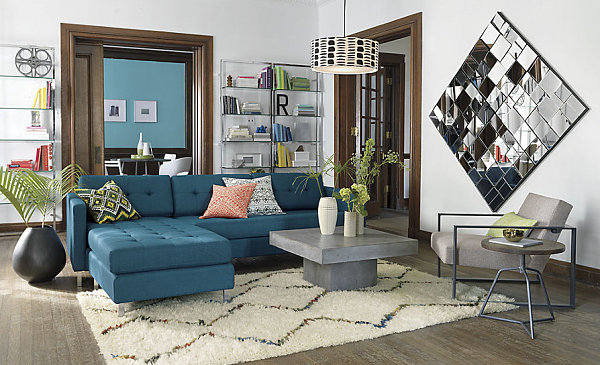 Rugs Featuring Slanted Lines
Lately I've been seeing more and more design photos featuring slanted wood paneling on the walls. Retailers are even incorporating this slanted-line motif into their new furniture offerings. And let's not forget about the rugs… This Canted Wool Rug in Igloo from West Elm was inspired by an abstract painting with an over-sized chevron pattern. It's time the oft-used chevron got an update, don't you think?!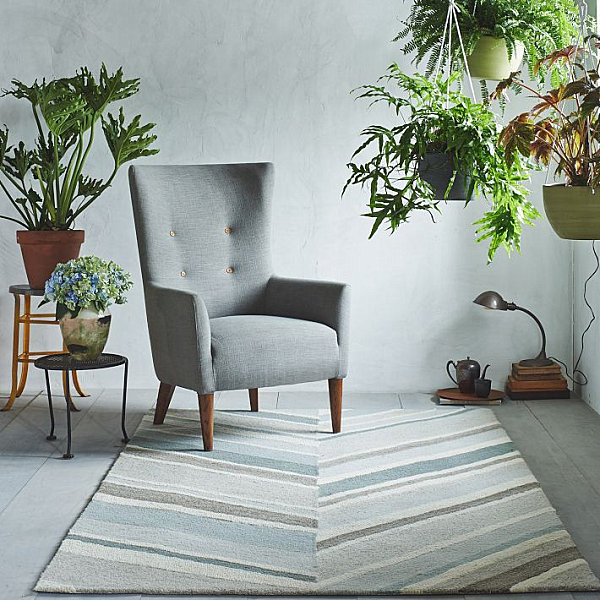 Sometimes the slanted lines are big and bold. I've been a bit obsessed with diagonals lately! Which is why I can't help but be drawn to the With Honors Rug from CB2, featuring shades of yellow, off-white and grey. Throw in it's plush blend of Indian and European wools, and you have a piece that's as comfy as it is stylish…
Here's another chevron pattern update… The Assembly Home Chevron Flip Rug from Urban Outfitters shakes up the traditional 2-color chevron print by breaking up the design. The key–make the pattern bigger, and make each piece a different color. From Assembly Home, this rug features shades of grey, black, white and light blue.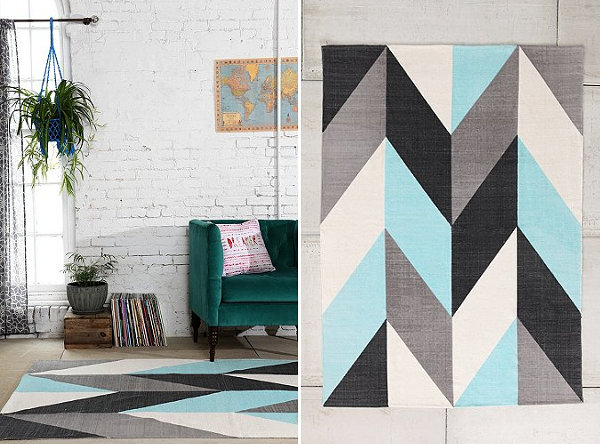 Diamond-Pattern Rugs
Another rug trend to be on the lookout for this season? Diamonds! As Hollywood Regency motifs are giving way to more eclectic patterns, the diamond has stolen the spotlight. This Marque Chindi Rug from CB2 is handwoven on vertical punja looms, making each piece unique. Geometric diamonds and free-form bands incorporate shades of blue, red, yellow, brown and more on this powerful rug's surface: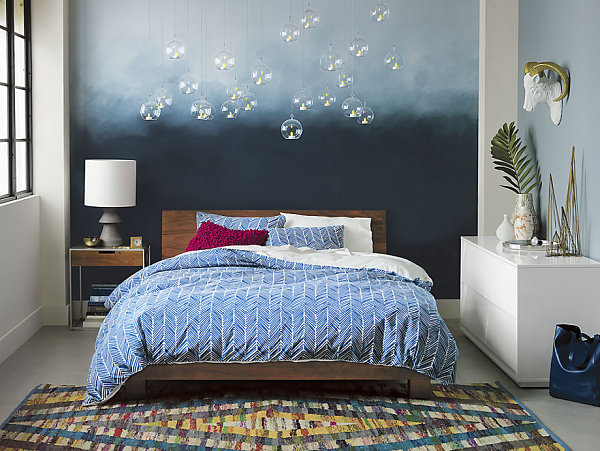 An abstract pattern is the star of the Cauble Neutral Rug from Crate & Barrel. Large diamonds. Small diamonds. Overlapping diamonds. There's a lot going on, but a neutral palette keeps the design in check. And we can't forget about the allure of lush, plush New Zealand and Moroccan wool…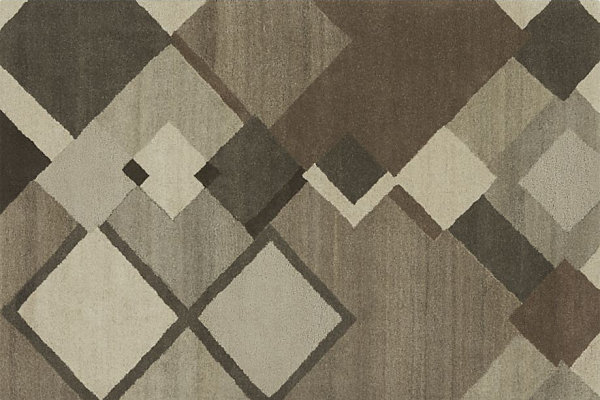 The Bucato Coral Rug from Crate & Barrel is a tribal take on the lattice pattern. Designed by Josi Severson, this piece is perfect for a space in need of a bold statement!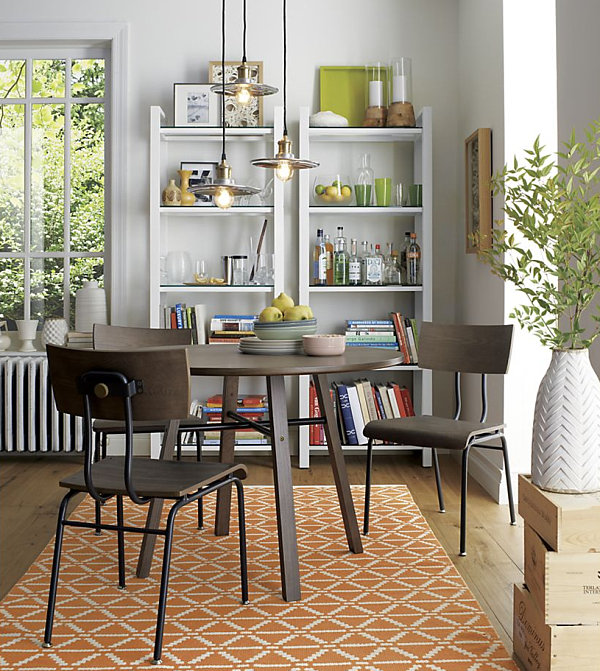 It's hard to resist an imprecise geometric pattern on a fluffy neutral surface. Which is why this Beni Ourain Mini Diamonds Vintage Moroccan Rug from Jonathan Adler is such a stellar find! While the rug showcases a lattice pattern featuring loads of diamonds, this piece is hardly typical. In fact, each rug is unique with one-of-a-kind details.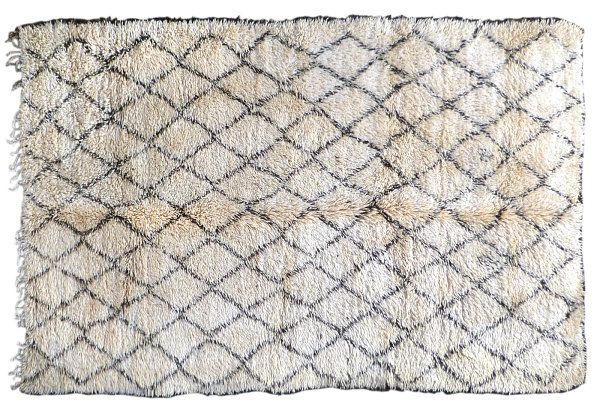 One of the most interesting aspects of tracking rug trends is the way these design statements for the floor truly showcase the latest in interior design patterns. Just as we're seeing more diamonds, diagonals and subtle statements on rugs, we can expect to see similar patterns on throw pillows, bedding, wallpaper and more. So be on the lookout…