Blending the old with the new is increasingly becoming a popular choice among homeowners who wish to expand and add to their existing living spaces. This beautiful house in Fitzroy, Victoria, Australia embraces sleek, contemporary design and plush decor while keeping its traditional, heritage façade intact. Designed with plenty of natural ventilation and inviting warmth by Techne Architects, the Fitzroy House serves the growing needs of a young family perfectly. The fabulous addition in glass and wood is built across three expansive levels and opens up into the backyard, giving the interior a bright and airy appeal.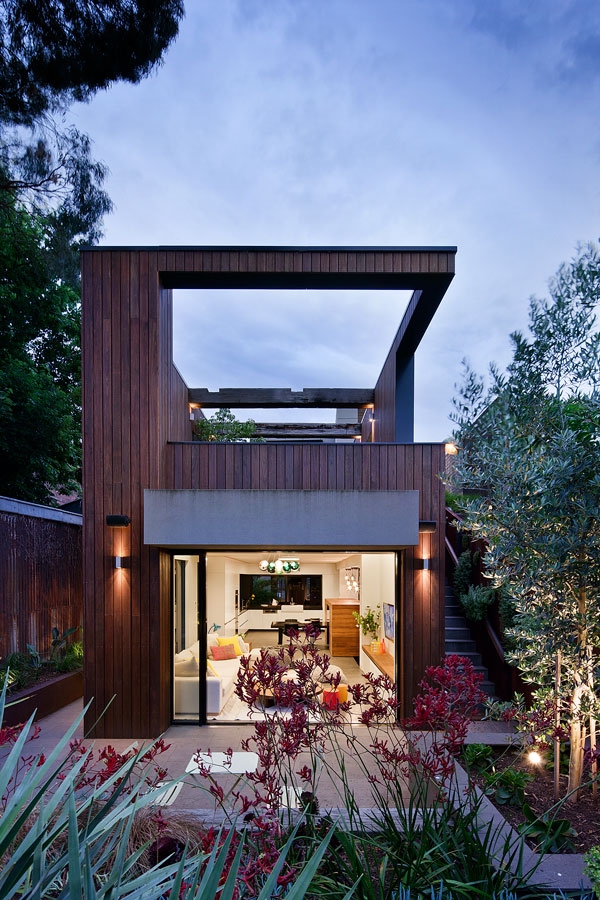 The idea behind the design of this spacious, fresh addition was to create an ergonomic and appealing modern residence while keeping the classic front elevation of the house intact. This was done by incorporating an extensive new structure that occupies the rear half of the site, as well as effortlessly combining the existing traditional elements with the clean and well-defined lines of modern architecture. The new interior is clad in cool, neutral colors, while the elegant addition of wooden surfaces creates a snug and cozy ambiance.
The lower level of the house features an open-plan living area with a smart kitchen in black and white, a stylish dining space and a cool living room that is visually connected with the landscape outside, thanks to the sliding glass doors. Colorful decor additions are placed sporadically to enliven the setting while lovely artwork and a few sentimental objects give the interior a truly inimitable appeal.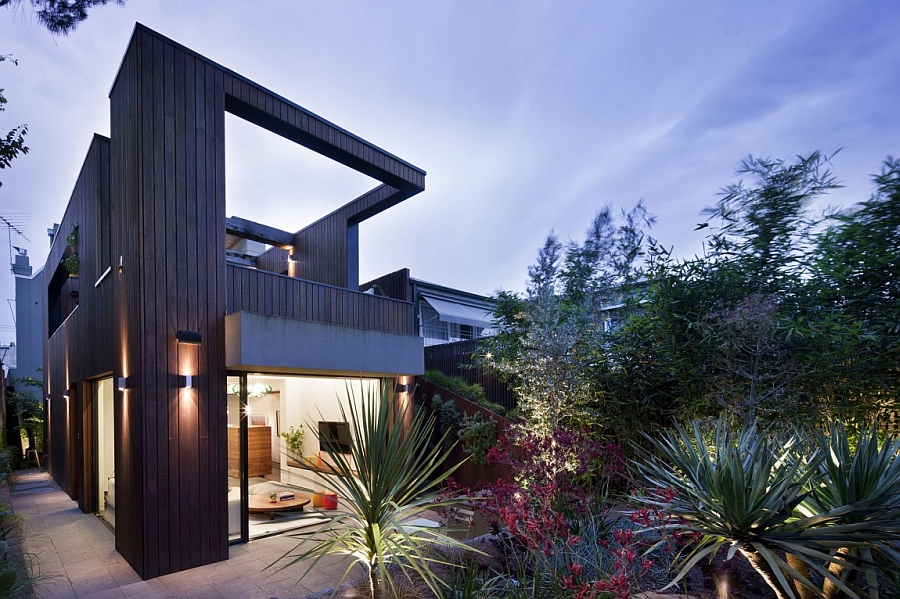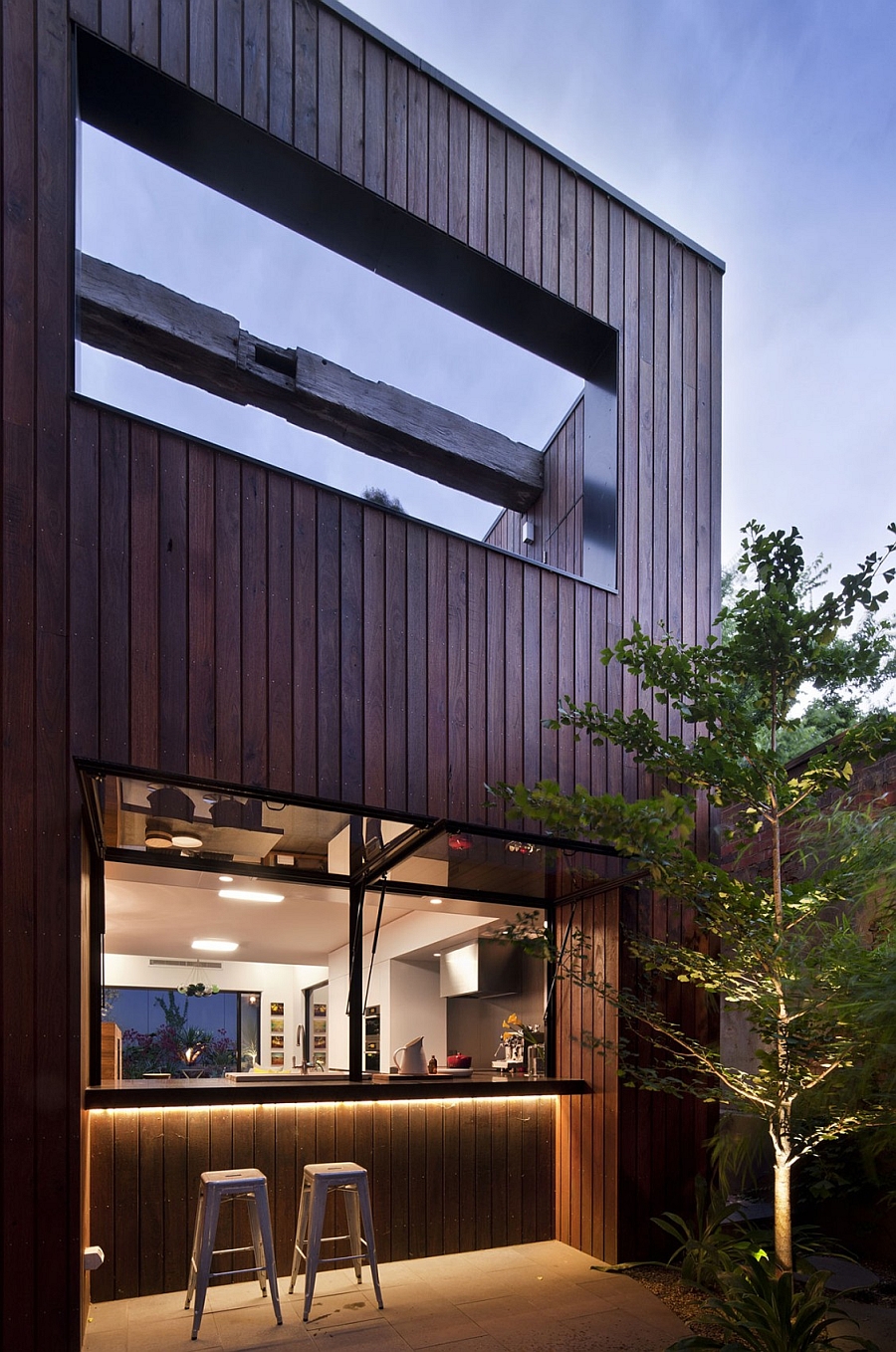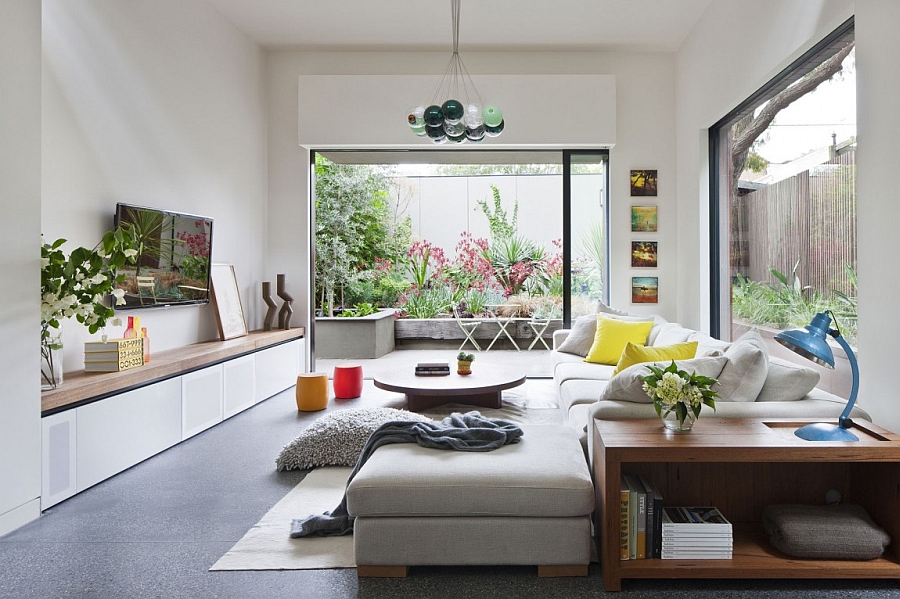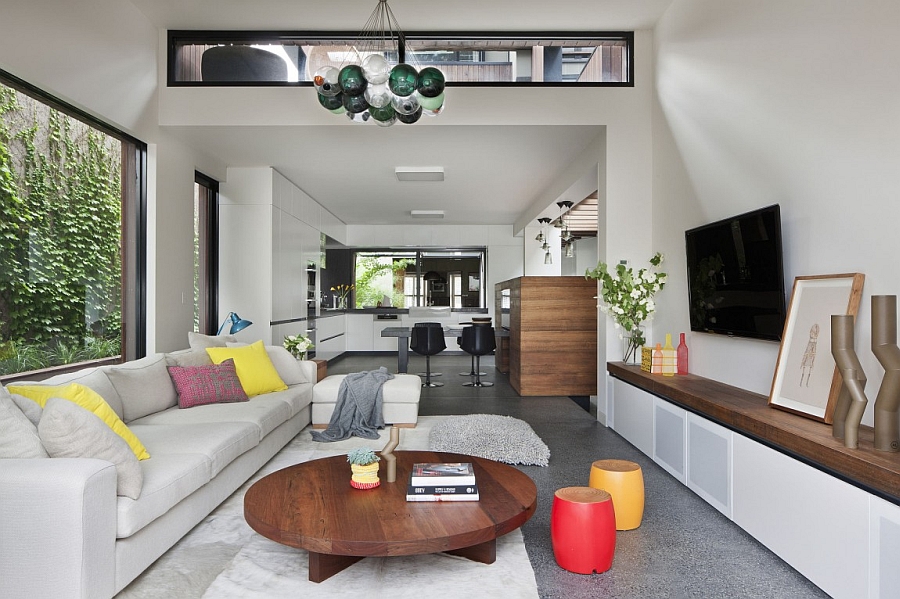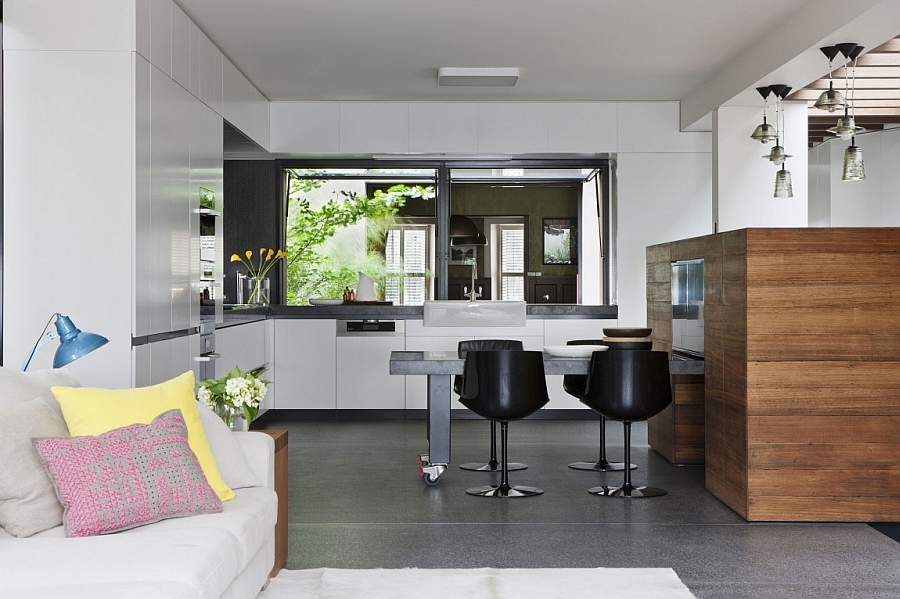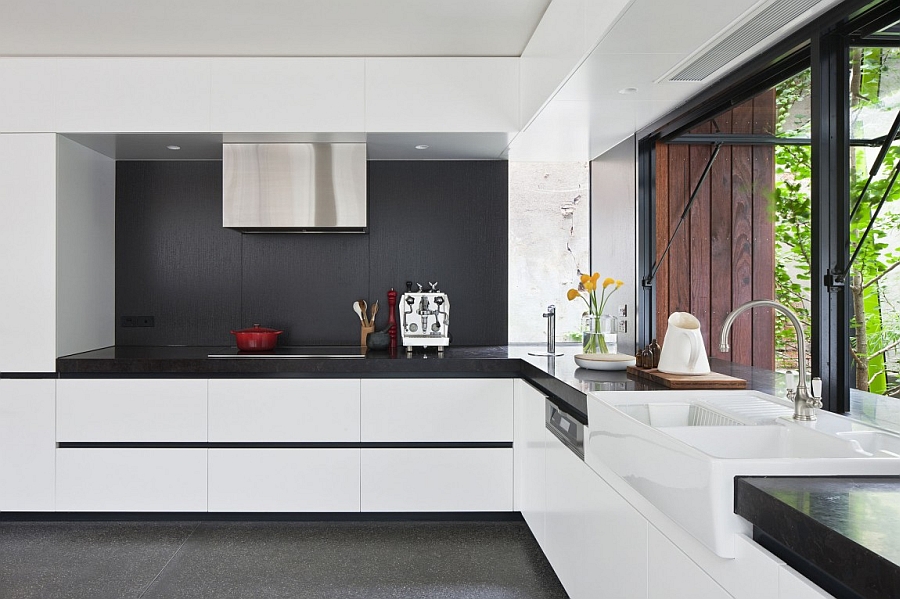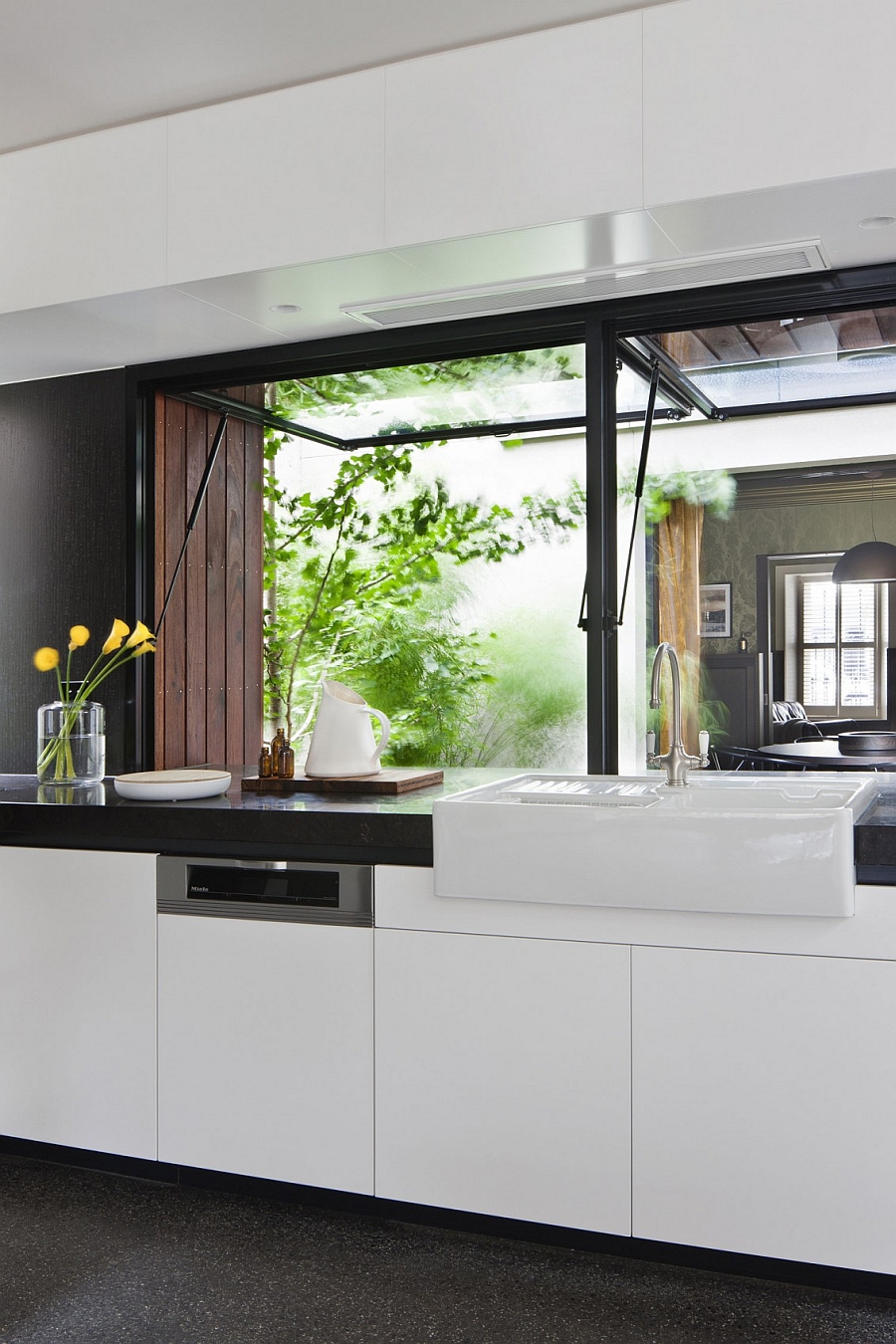 The program of the home was developed around the lifestyle of the clients' young family, incorporating numerous modes of social, working and living areas, as well as integrating art and other sentimental objects into a design that exudes warmth and character.