Showcasing an innovative use of materials in a raw, unpolished manner, the ATTIC Bar in Minsk, Belarus is a wonderful example of maximizing available space. Located in the attic of renovated house, the smart and savvy bar designed by Inblum Architects is directly accessible from the street. Bringing a rustic theme to the forefront, the bar almost transports you to a different era with an exposed bare brick wall and elegantly placed pine boards dominating the interior. Distinct decor and unassuming lighting perfectly complement the stripped down, humble ambiance in this attic delight!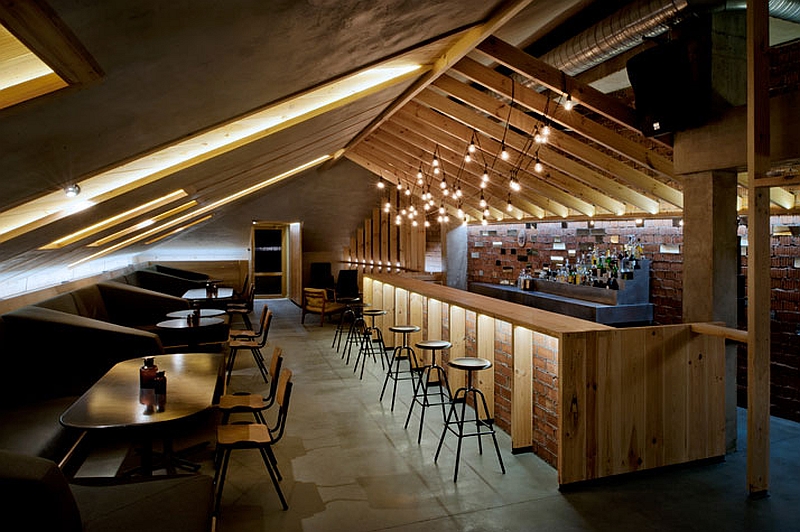 The classic touches in the bar go well beyond the walls, as the carefully placed skylights usher in natural ventilation during the daytime and double as lighting installations after sunset. The unpretentious look of the ATTIC bar is almost contagious as it makes you feel right at home. Exposed pipes and randomly placed mirrors on the wall not only give the space some much-needed glint, but also help in making it airy and inviting. Suspended incandescent light bulbs, plush booth-style seating spaces, a few armchairs from Lithuania and some German barstools usher in the unmistakable industrial overtones.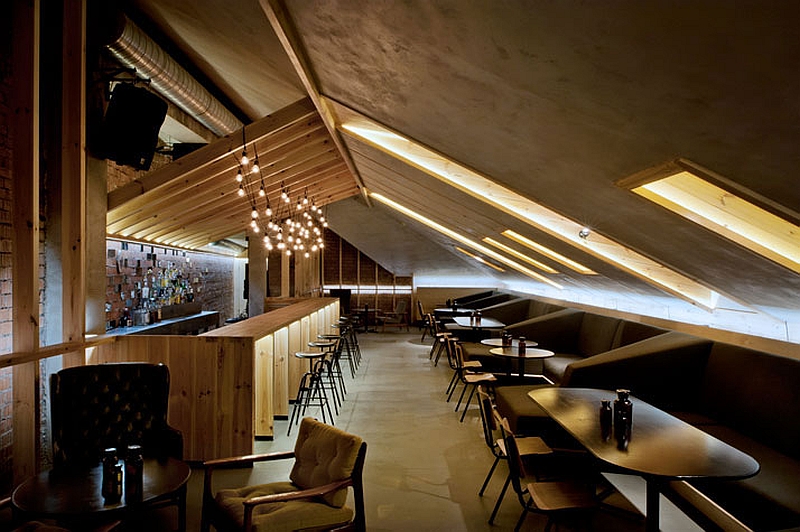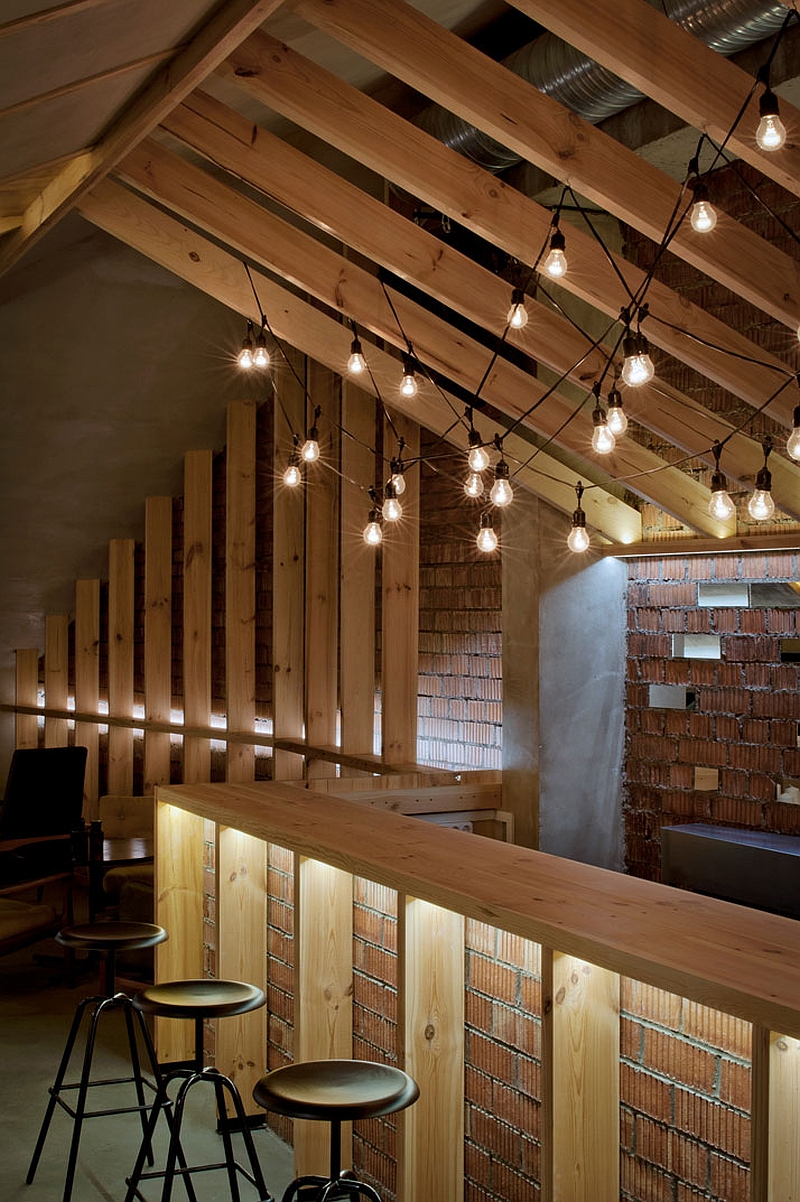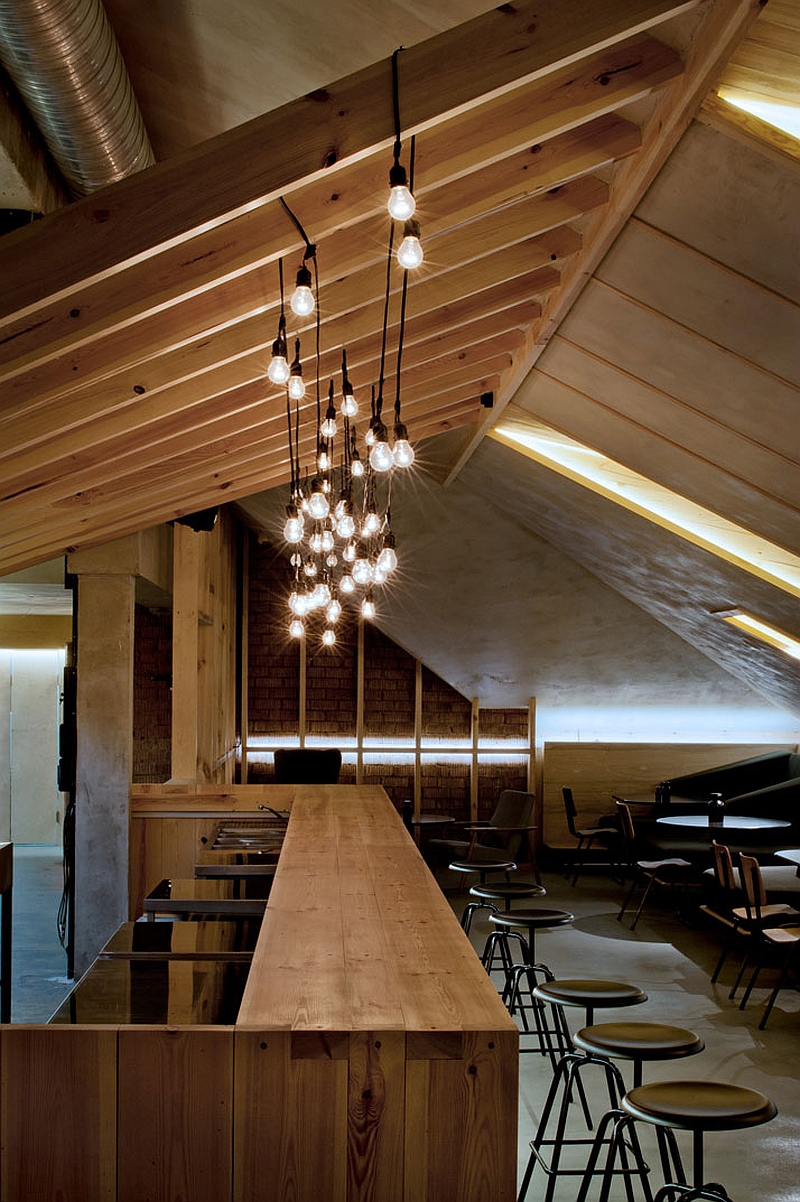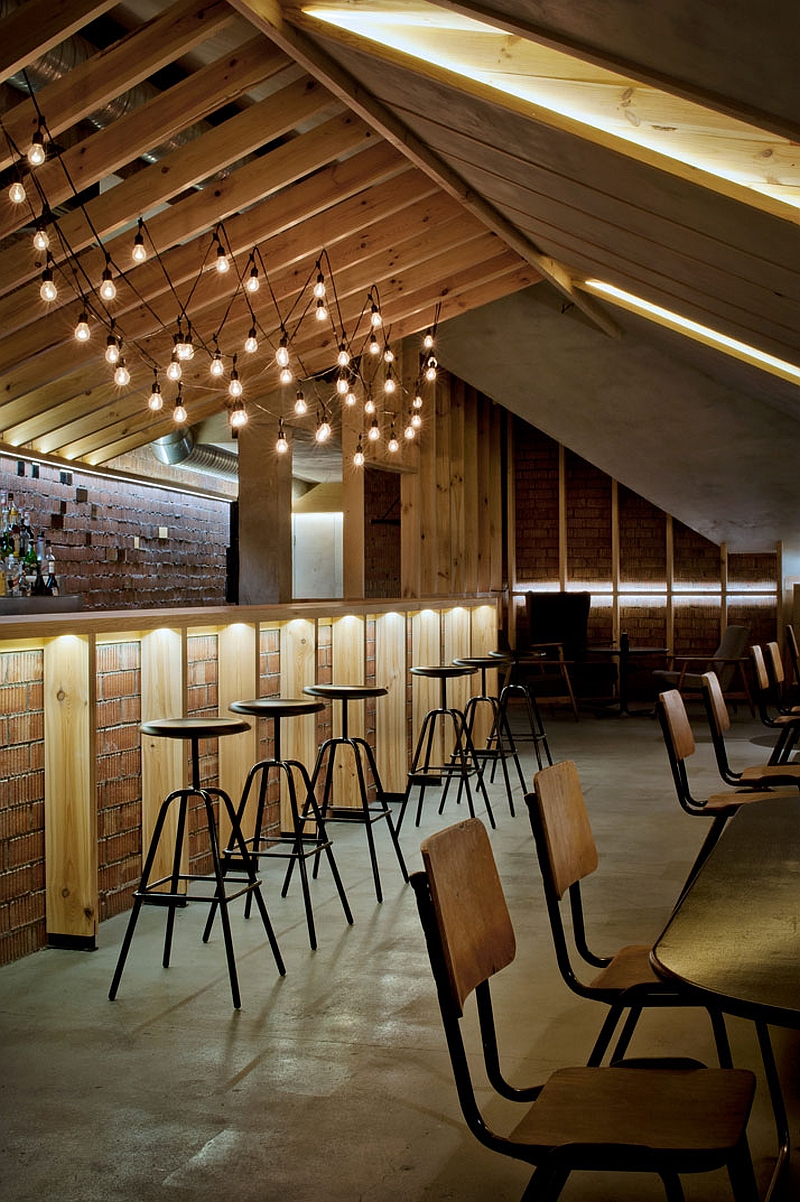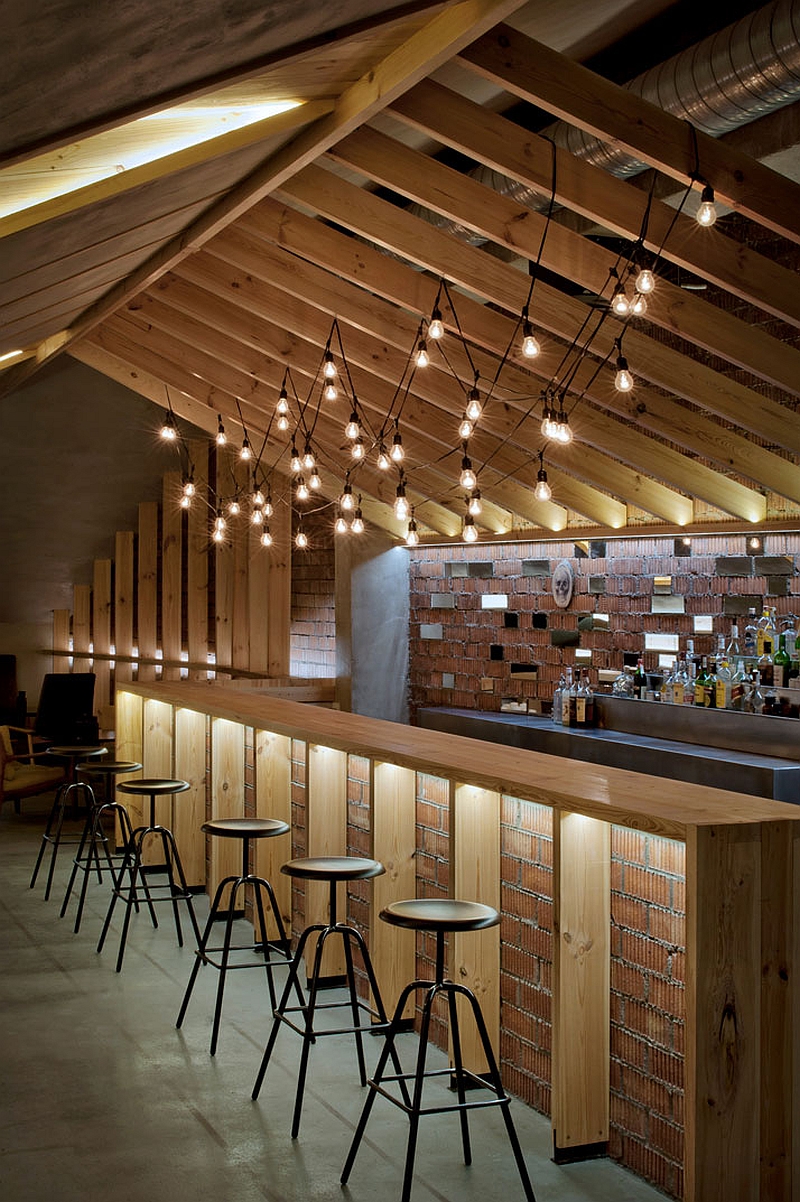 Serving up a perfect cocktail of the old, the new and the nostalgic, the charming little bar is sure set to become the toast of the neighborhood. While it might not be big on space, it is the cozy, intimate atmosphere of this small attic space that gives it an inimitable identity. A perfect way to cap off a great day in Minsk!