Surrounded by lush green scenery, the beautiful Forest House in Seattle, Washington is all about bringing together the refined elegance of a contemporary home and the serene privacy of a sheltered retreat. Designed with style and flair by McClellan Architects, the exceptional residence welcomes you with a beautiful driveway that guides you to the large entrance sporting a cascading water feature. Step inside and you will immediately notice the high ceilings and the open floor living plan that give the house a spacious and airy appeal.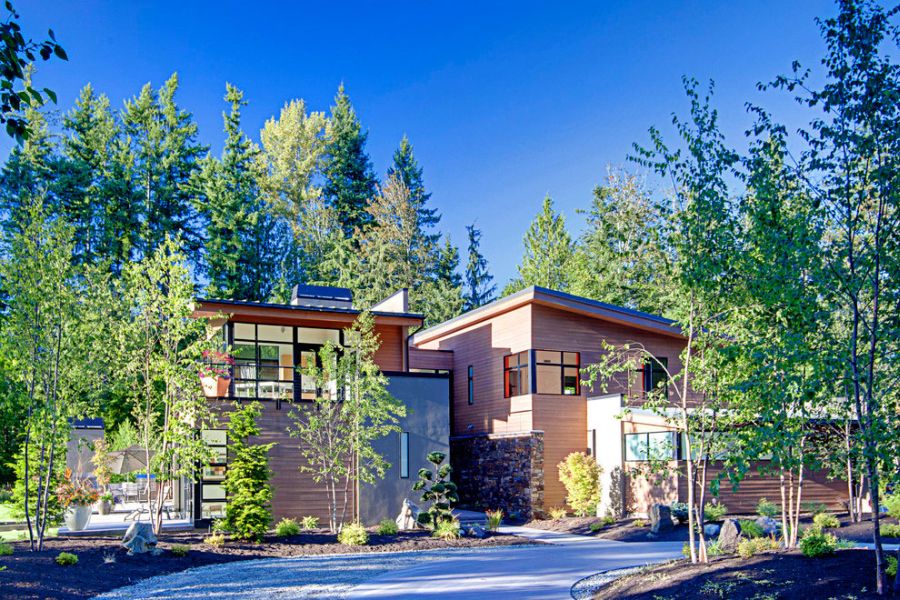 The interior of the lavish residence sports warm, neutral colors with shades of grey, brown and cream dominating the setting. Large glass windows and doors help usher in ample natural ventilation even as modern accessories and plush furnishings fill the space. The living room, dining area and the kitchen are housed in the lower level of the residence, while the bedrooms and the bathrooms occupy the top floor.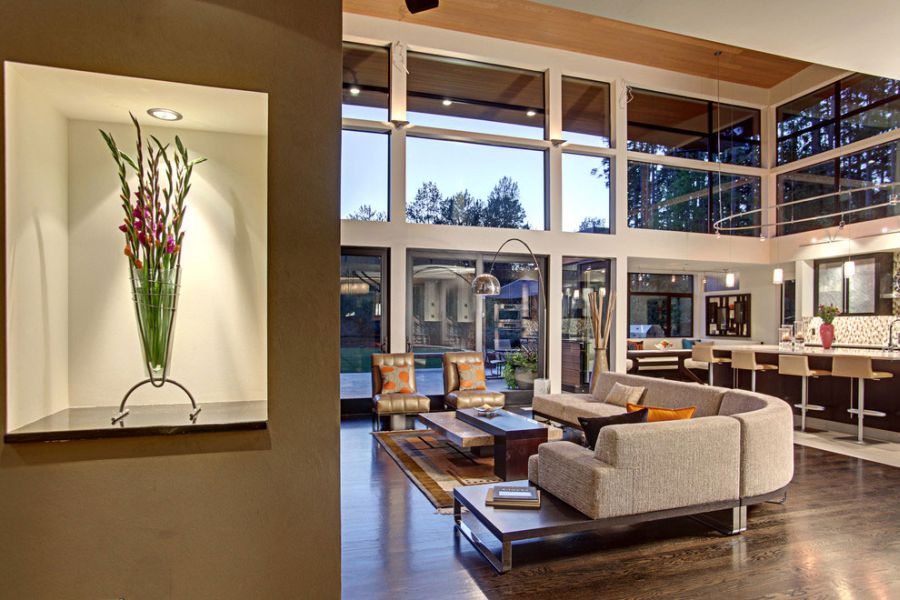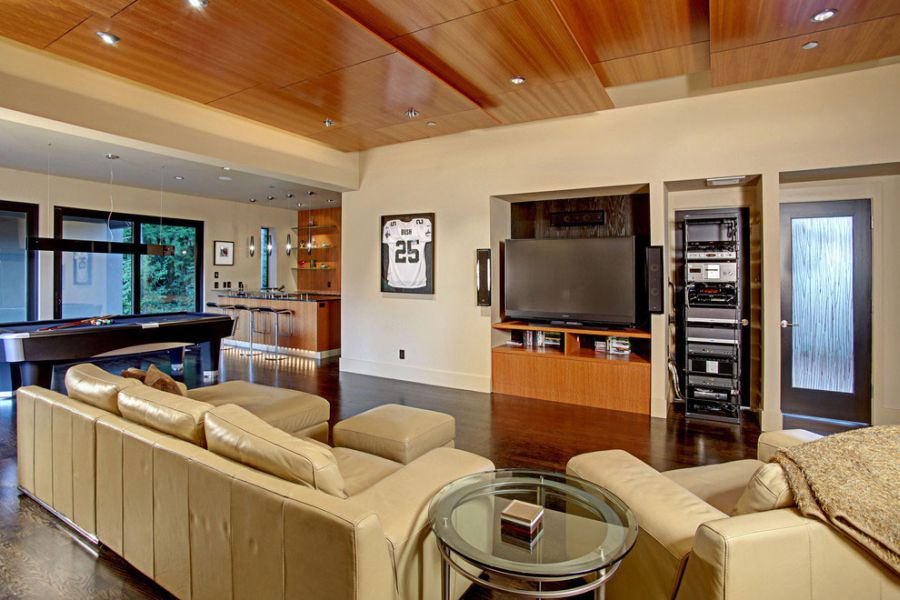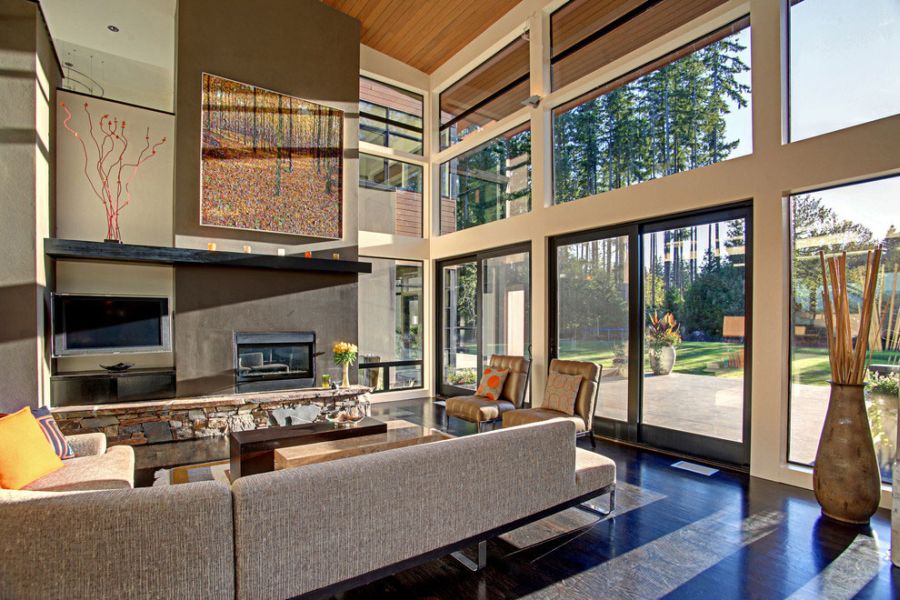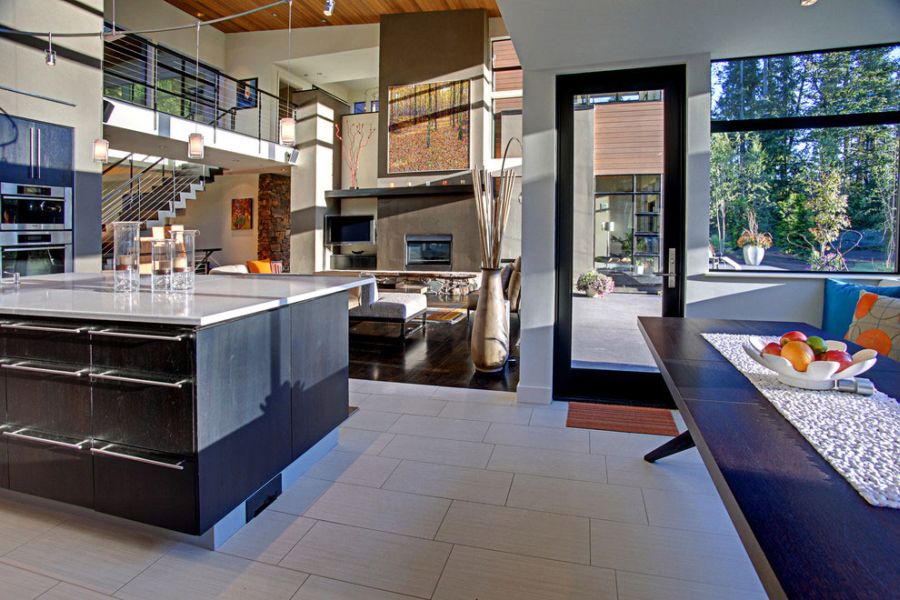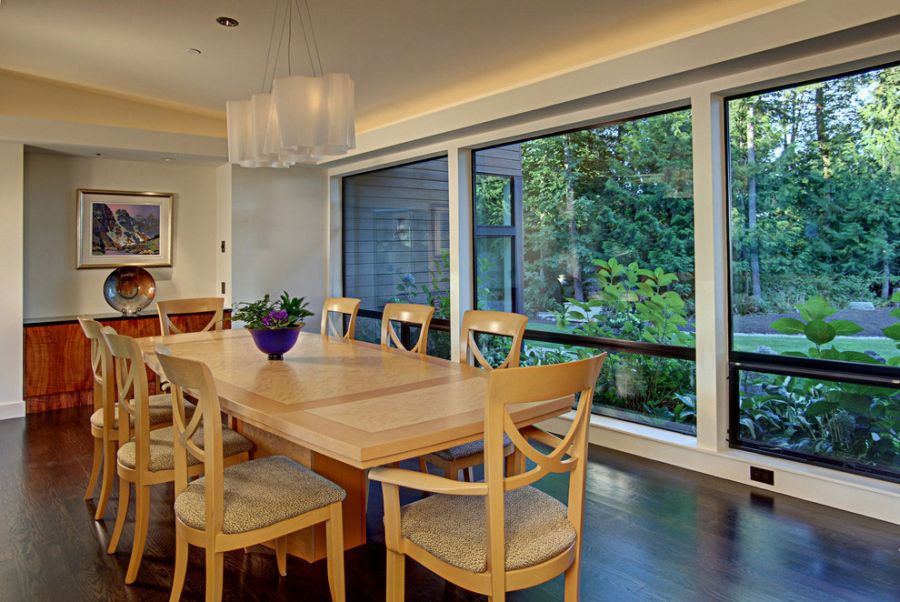 One of the most striking features of the private residence is the contemporary landscape that surrounds the structure. Thanks to the brilliant design of the house, the expansive backyard seems like a natural extension of the interior and allows the owners to spend many beautiful evenings outdoors. Smart lighting and interesting artwork complete this chic and urbane home tucked away in a blanket of greenery!