Modern interiors often tend to reflect an understated sophistication that is achieved by using gentle colors and neutral tones. Most designers and home owners tend to naturally gravitate towards such shades, as clean and well defined lines have become such an integral part of contemporary style. But designer Gili Ungar is all about incorporating brilliant colors and rich patterns that are as far away from the mundane and sober look as possible! Charming you with a multitude of fresh and dramatic hues, this lively penthouse apartment in Petah Tikva, Israel makes a spectacular visual statement indeed!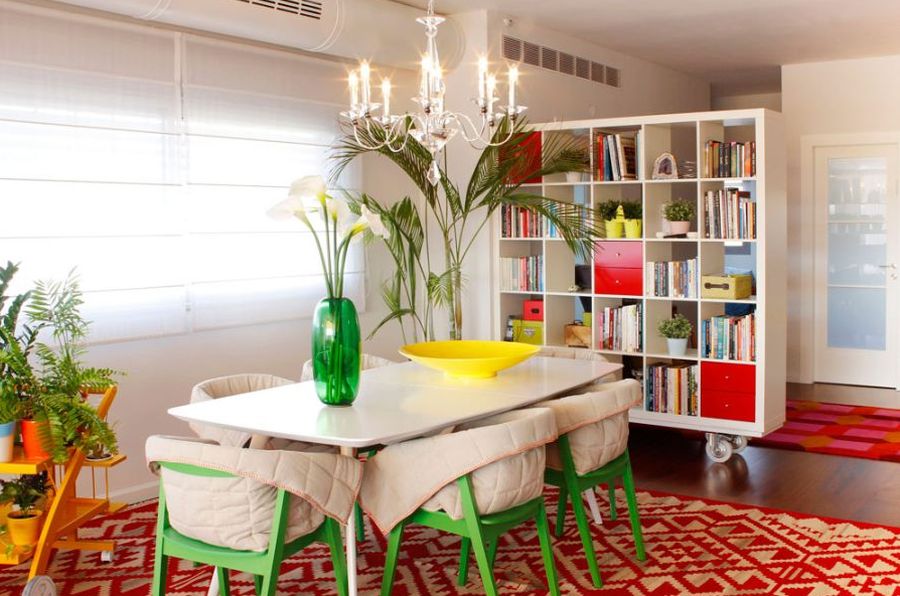 Located on the sixth floor of a modern building, the apartment comprises of four spacious bedrooms and a wonderful living area. The kitchen, living room and the dining pace are all housed in an open floor plan design, with each space flowing into the next. But it is the rainbow colored spectacle unraveled by the apartment that grabs your attention instantly. A large sectional couch in red, lovely pendant lights in green, kitchen cabinets in mellow yellow and fresh blue and the splashes of violet and fuchsia leave you spellbound and even a touch overwhelmed at times.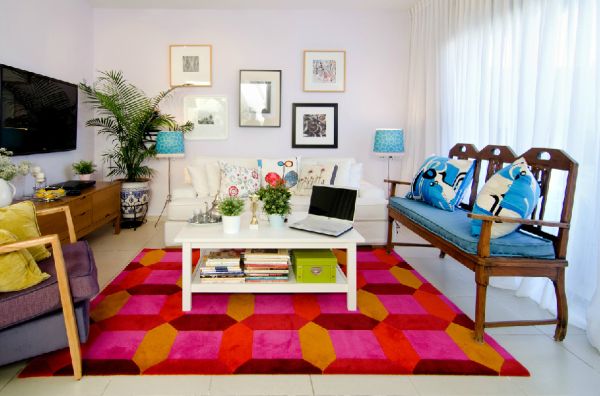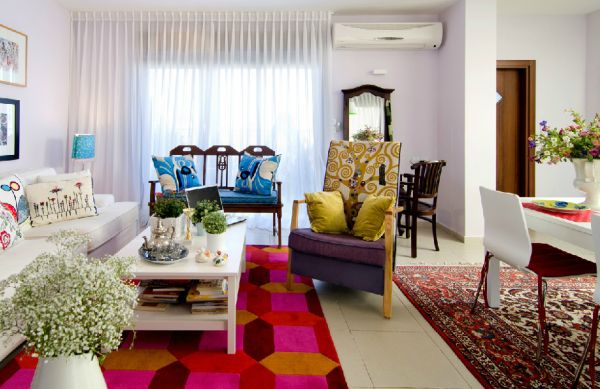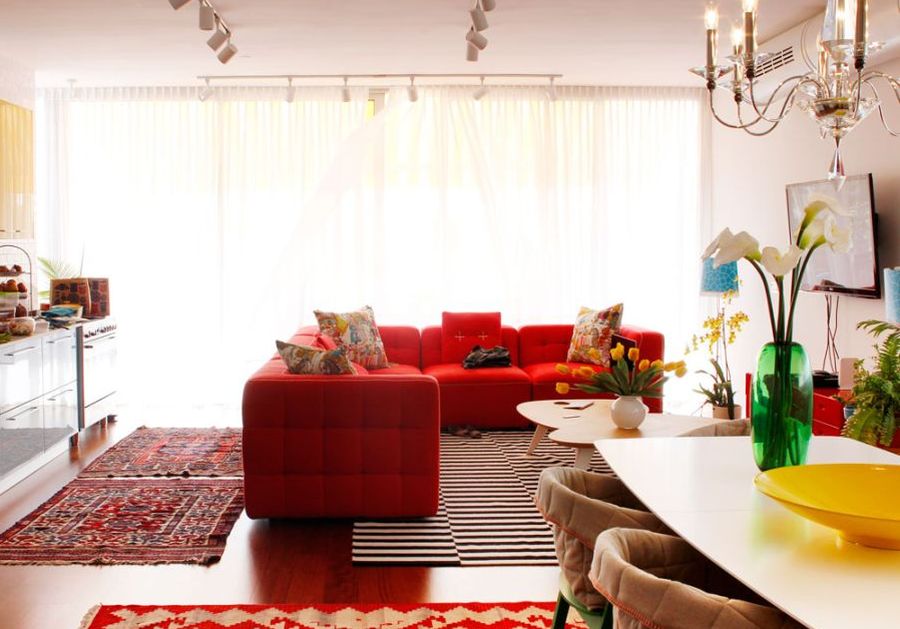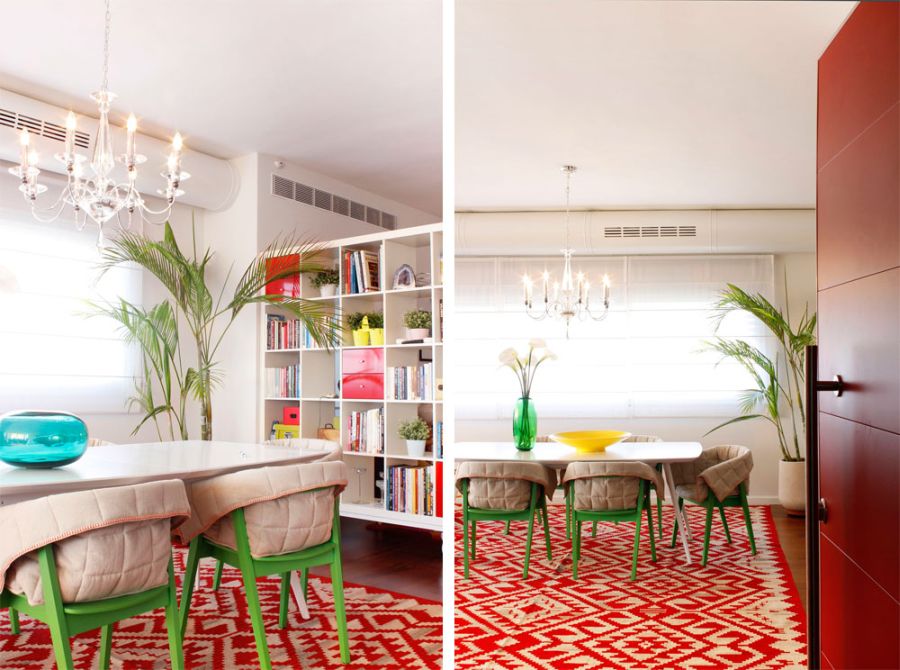 Another impressive feature of the apartment is the amazing use of patterned rugs that help in further accentuating the vivacious appeal of the entire space. Much of the decor from the previous home of the owner's family was reused in a savvy manner by Ungar, as ingenious painted furnishings fill the space. Yet, the home looks both elegant and contemporary as crisp design and smart decor balance the splashes of color beautifully.
A combination of recessed and focused lighting, chic throw pillows that add even more visual grandeur and an eclectic collection of decor that brings textural contrast complete the space. Innovative, refreshing and imaginative, the apartment truly is a masterpiece when it comes to use of color!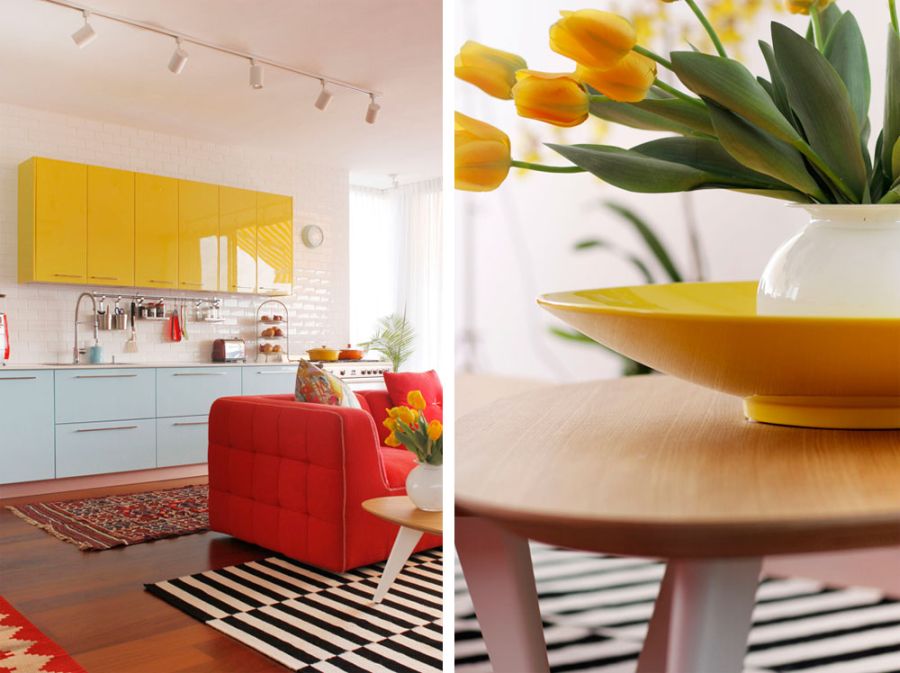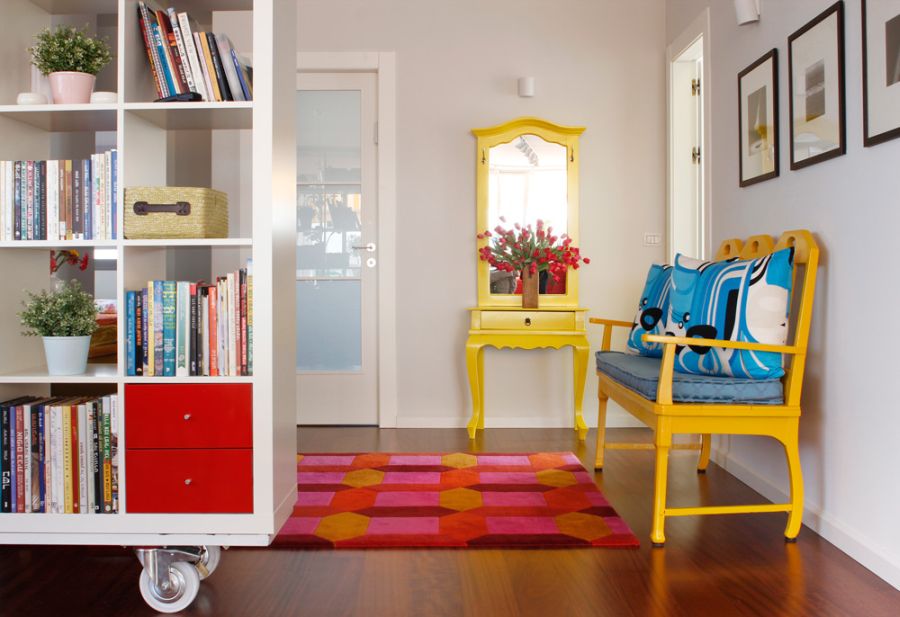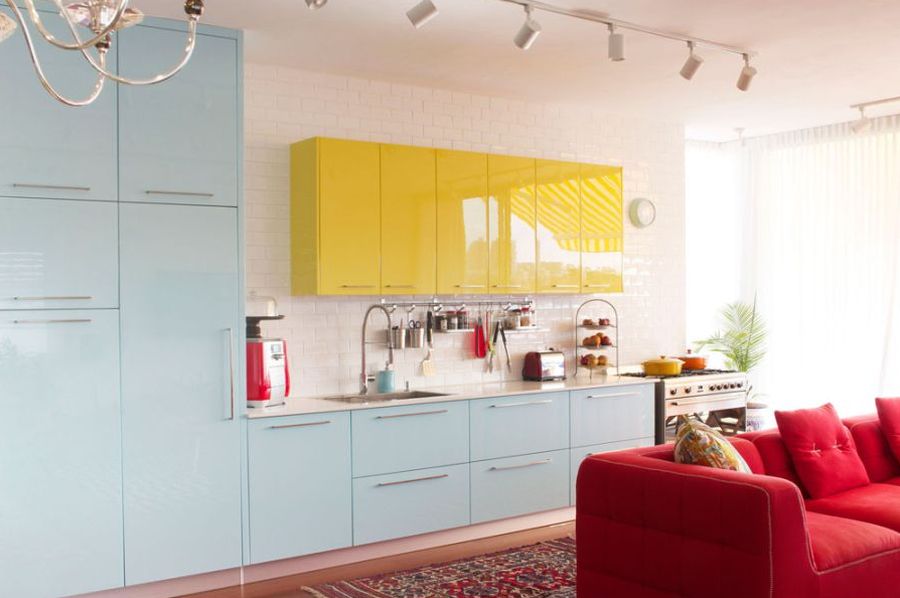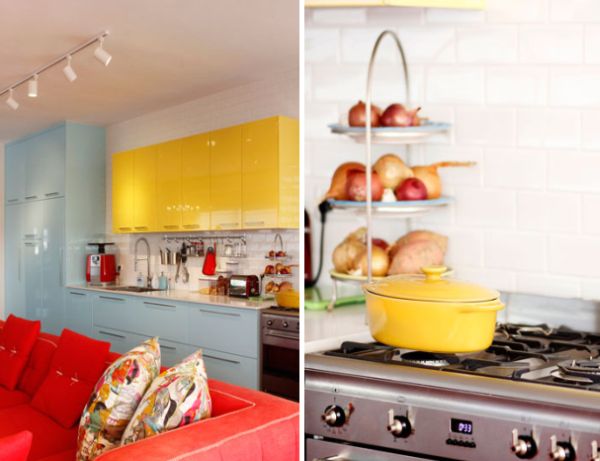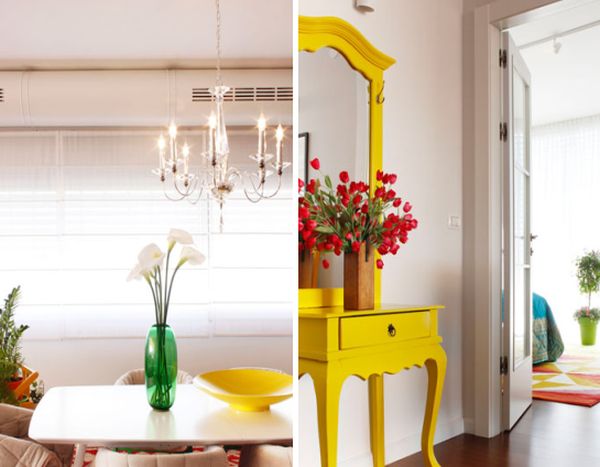 I believe that designing a house means making a dream come true. That's why the main principle that guides me through the creative process is listening to the client's wishes. I know that at the end of the day, the client is the one who is going to live in the house I design for him, and so the most important thing for me is to create a warm, loving environment for them…
– Gili Ungar