Pink ruffles. Floral bedding. Flowing curtains. Sound familiar? Yes, these are girls' bedroom staples, often the first to come to mind when we think of feminine spaces. But today we turn tradition on its ear and spotlight some amazing rooms that put a modern spin on bedroom decor for girls. What if eclectic design were an option? Think Hollywood Regency meets contemporary. Or what if you designed a girl's space that featured collections of vintage and modern items? Or even indie flourishes!
Today we spotlight three interior design styles for girls' bedrooms, sharing 12 amazing bedroom ideas in the process…
Hollywood Regency Meets Eclectic
Eclectic bedrooms are unforgettable precisely because they combine a range of styles in one space. They're not always easy to characterize, and that's quite refreshing, especially since kids' bedrooms are often theme-y to a fault! One of today's most popular interior design styles is something we like to call "elegant eclectic," which often incorporates Hollywood Regency-style touches with other design elements. Think mirrored surfaces, lacquered furniture and sparkling lighting. Below we see a chic eclectic bedroom designed with the help of Serena & Lily! [via Project Nursery]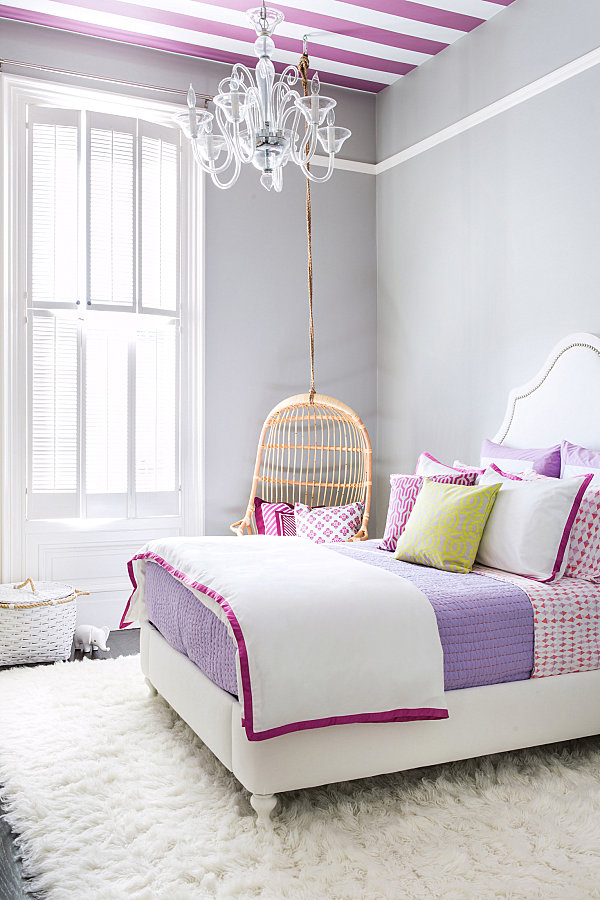 Next we see another vignette from the same space. This girl's bedroom combines kid-friendly elements with sophisticated touches, such as a lacquered desk, a bentwood chair, and pouf seating… [via Project Nursery]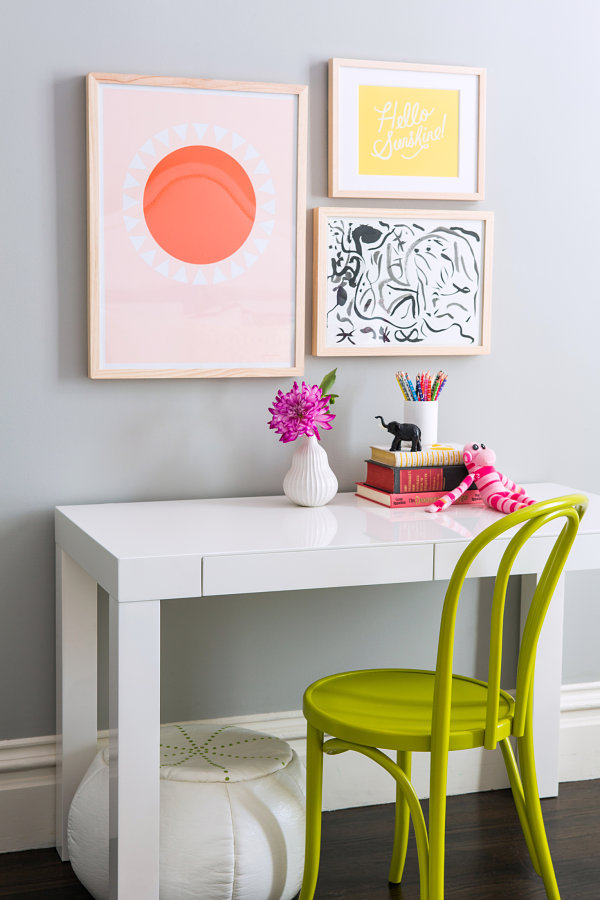 One way to get this polished look is by incorporating sparkling lighting, such as the selections below from Pottery Barn Kids. Check out the Glowing Crystal Ball Lamp, which boasts a fairy tale vibe, as well as the feel of a crystal disco ball. The key is to choose pieces that are both formal and fun. Remember, a kid-friendly room can't take itself too seriously!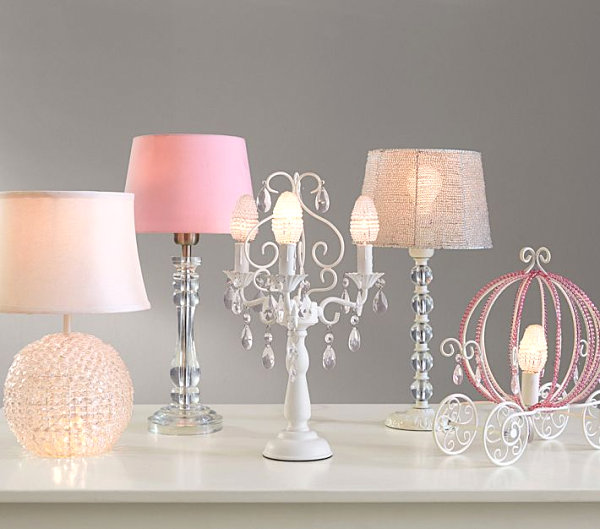 You can't go wrong with a statement mirror! For an eclectic space that shimmers like a jewel, check out the Gem Mirror from Pottery Barn Kids, pictured with the above-mentioned Glowing Crystal Ball Lamp: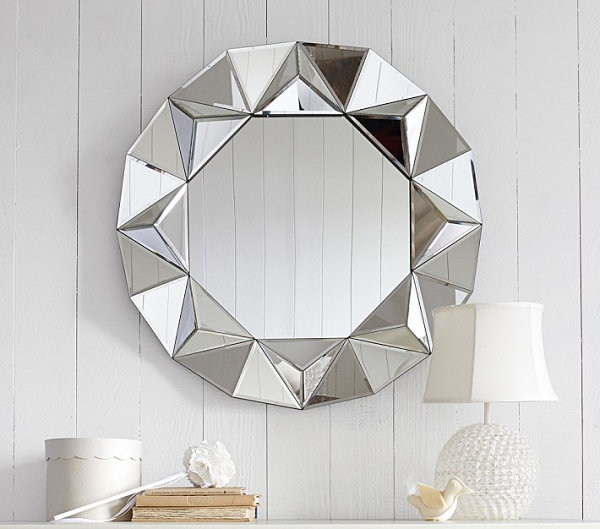 Girls' Rooms with Vintage Flair
It's no secret that vintage style is all the rage, and it shows no signs of letting up. There's nothing like a beautiful room filled with pieces that have a history. Below we see a feminine bedroom that incorporates painted vintage furniture with floral bedding. But this space is hardly traditional. Colorful additions such as the "Love" artwork and garland of globe lights keep the design modern and relevant. [from Home Decor and Party Ideas]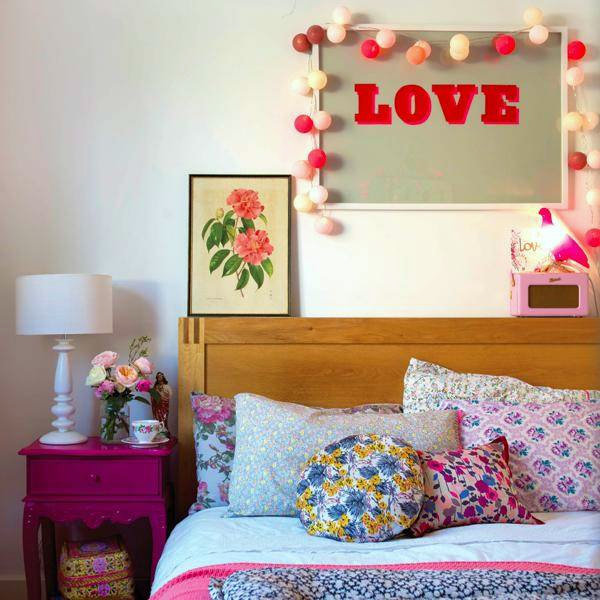 For a vintage eclectic look, combine older pieces (such as antique lighting) with newer flourishes such as modern collectibles… [from Locoboy]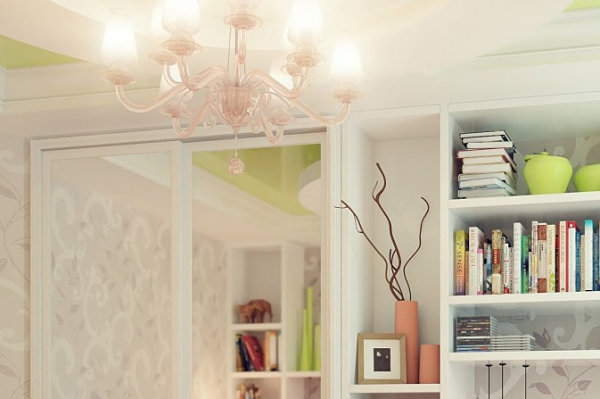 Let's talk about specific pieces that can add a vintage touch. Evoke the feel of botanical art with this colorful Butterfly Specimen Poster from Urban Outfitters. It adds a charming, curiosity-style flair to the room it inhabits. Not to mention, the artwork's diverse color palette can complement a variety of hues…
…and for a vintage-style rug, check out this Plum & Bow Ikat Floral Rug from Urban Outfitters. It's classic and delicate, yet the item's vibrant colors give it an edgy feel that's perfect for waking up a space. Wouldn't it beautifully complement a vintage furnishing covered with a radiant shade of lacquered paint?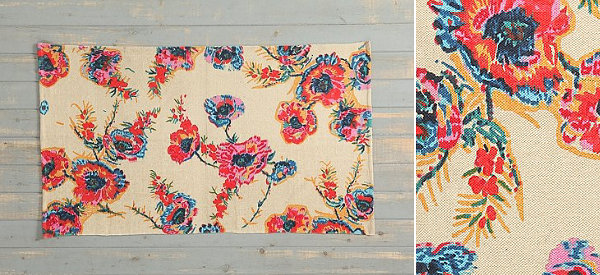 Indie Bedroom Style
Whimsical. Playful. Edgy. These words describe the indie bedroom, which often combines handmade treasures, vintage finds, modern elements and trendy patterns. Below we see an indie space that's perfect for girls. A festive garland, hanging poms and a deer motif on the wall sets an eye-catching tone, while soft elements such as a flokati rug make it clear that this is a place of comfort. [from Endemicworld]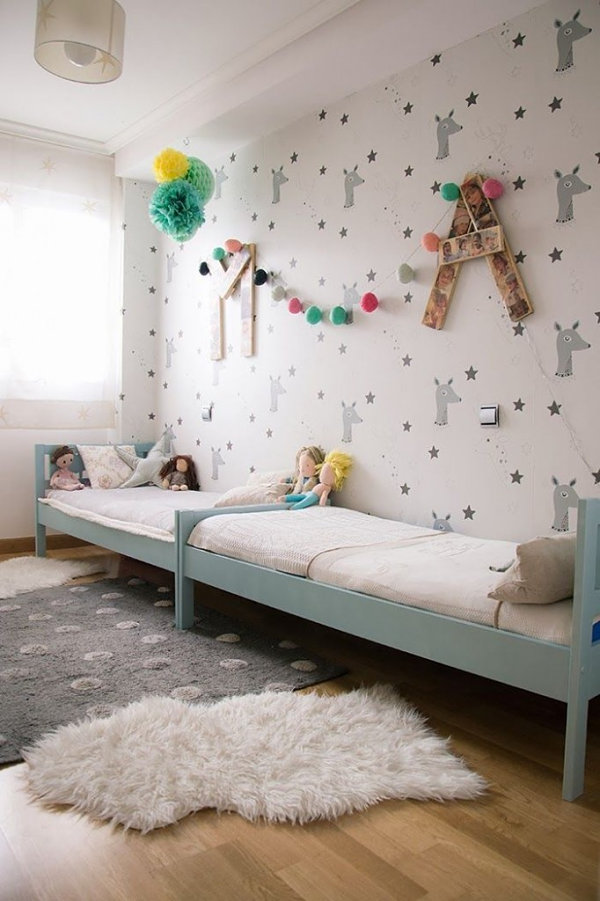 From deer to foxes… Don't hesitate to get cute and trendy with the bedding in your indie girl's space. You can't go wrong with wildlife. Especially when the creatures are surrounded by shades of pink and purple. Below we see the Friendly Flannel Fox Duvet Cover from Pottery Barn Kids: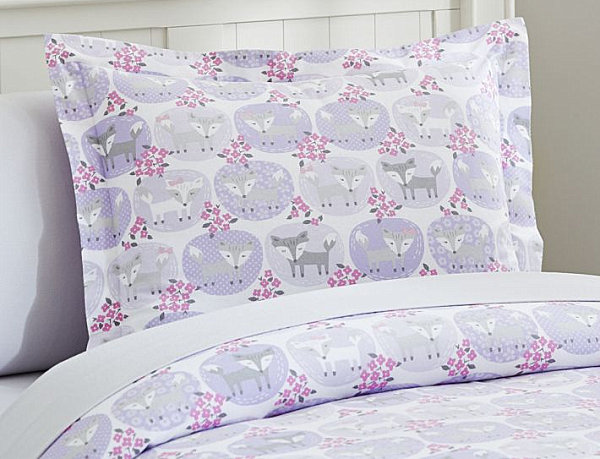 A striking geometric rug adds a powerful touch, especially when the design is bold. The Assembly Home Rotating Triangle Rug from Urban Outfitters will introduce shades of blue and green to your sleeping space. Who says all girls' rooms have to feature soft colors?!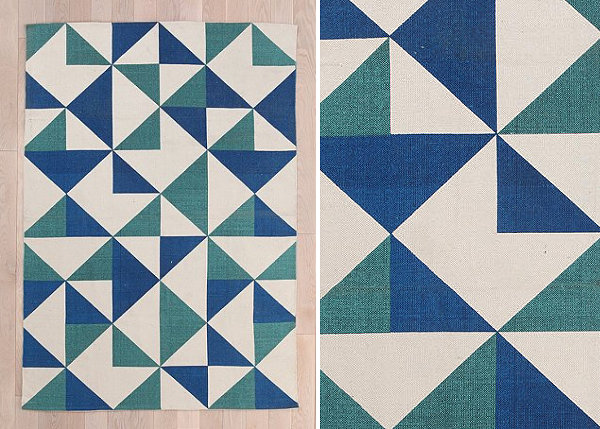 Don't hesitate to add some art prints that celebrate indie style and creativity. After all, nowadays amazing art is affordable, thanks to a slew of online retailers featuring the work of talented artists. One such site is Endemicworld, which has released these Kissy Kissy Kid art prints by NZ artist Beck Wheeler. Purchasing information can be found here…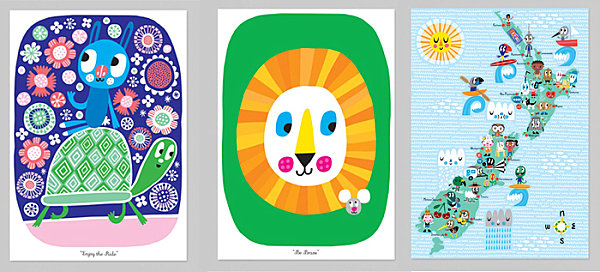 Lacquered furniture. Showpiece lighting. Unique artwork. Statement rugs. Whimsical bedding. These are a few of the many ways to create a truly unique bedroom for the little girl in your life. When it comes to girls' bedrooms, do you prefer Hollywood Regency style, vintage flair, or indie flourishes? Share your thoughts by leaving a comment below…