We stumble across so many modern homes and villas every day that it sometimes is refreshing to get away from it all and take refuge in nature. The relaxed and soothing atmosphere of the Palm Beach House in New Zealand presents one such great getaway. Designed by Vaughn McQuarrie and located it is hidden away in a secluded little valley nook near the coast of Palm Beach. The entire house is draped in a cloak of green as lush a canopy surrounds this cabin-styled space that allows you to connect with nature in an unabated fashion.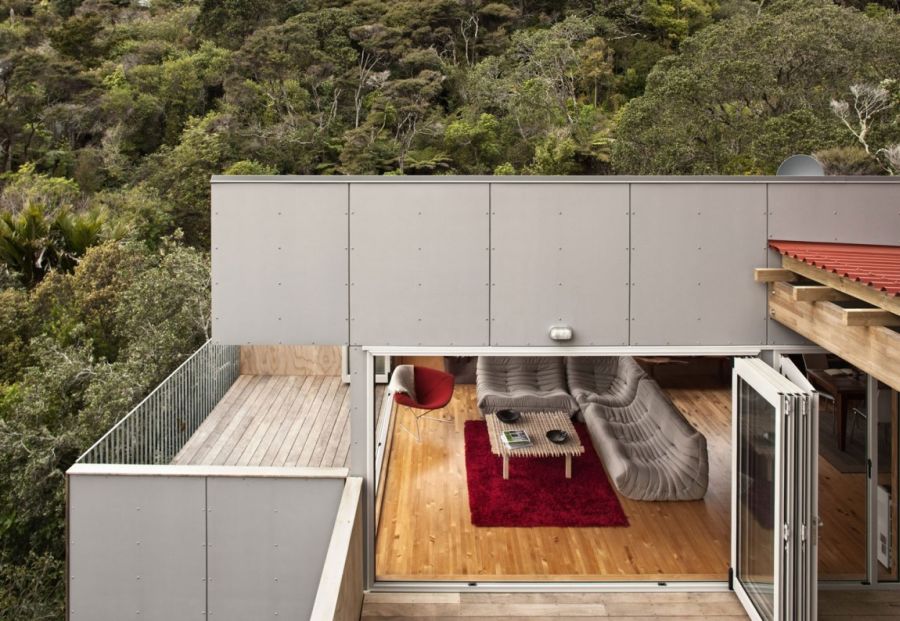 A series of windows, open terrace space and elevated walkways connect each room of the three-level home with another. Designers of the Palm Beach House ensured that the interior was always visually connected with the outdoors using large glass windows and doors. An open floor living plan was chalked up with the outdoor patio becoming a natural extension of the kitchen and the dining area inside. Warm wooden tones dominate the residence as difficult access saw the use of factory-sized sheets in an extensive manner.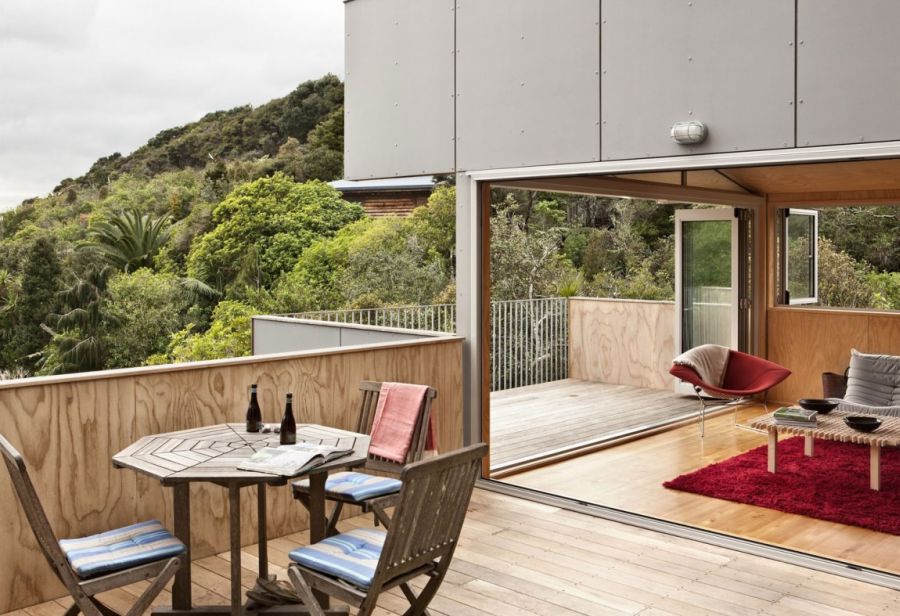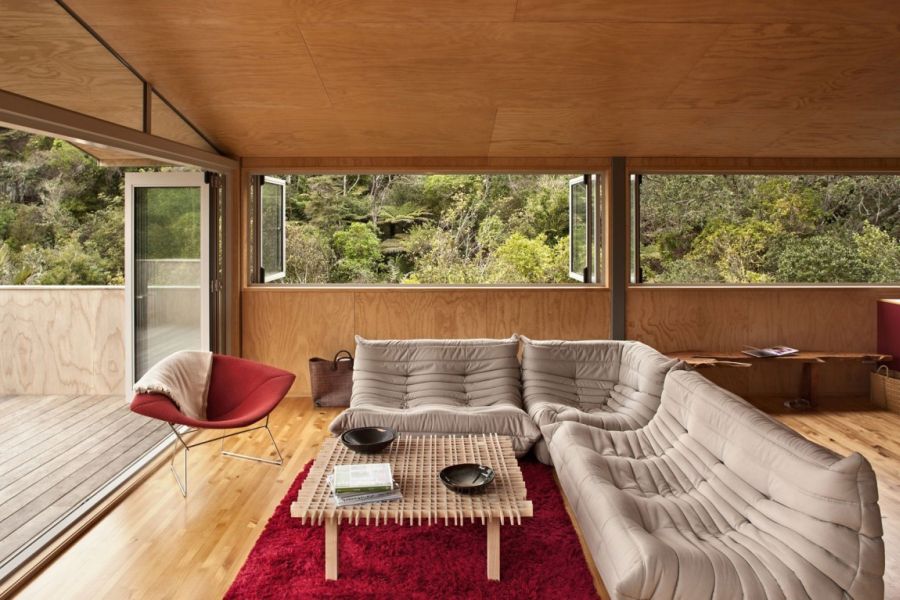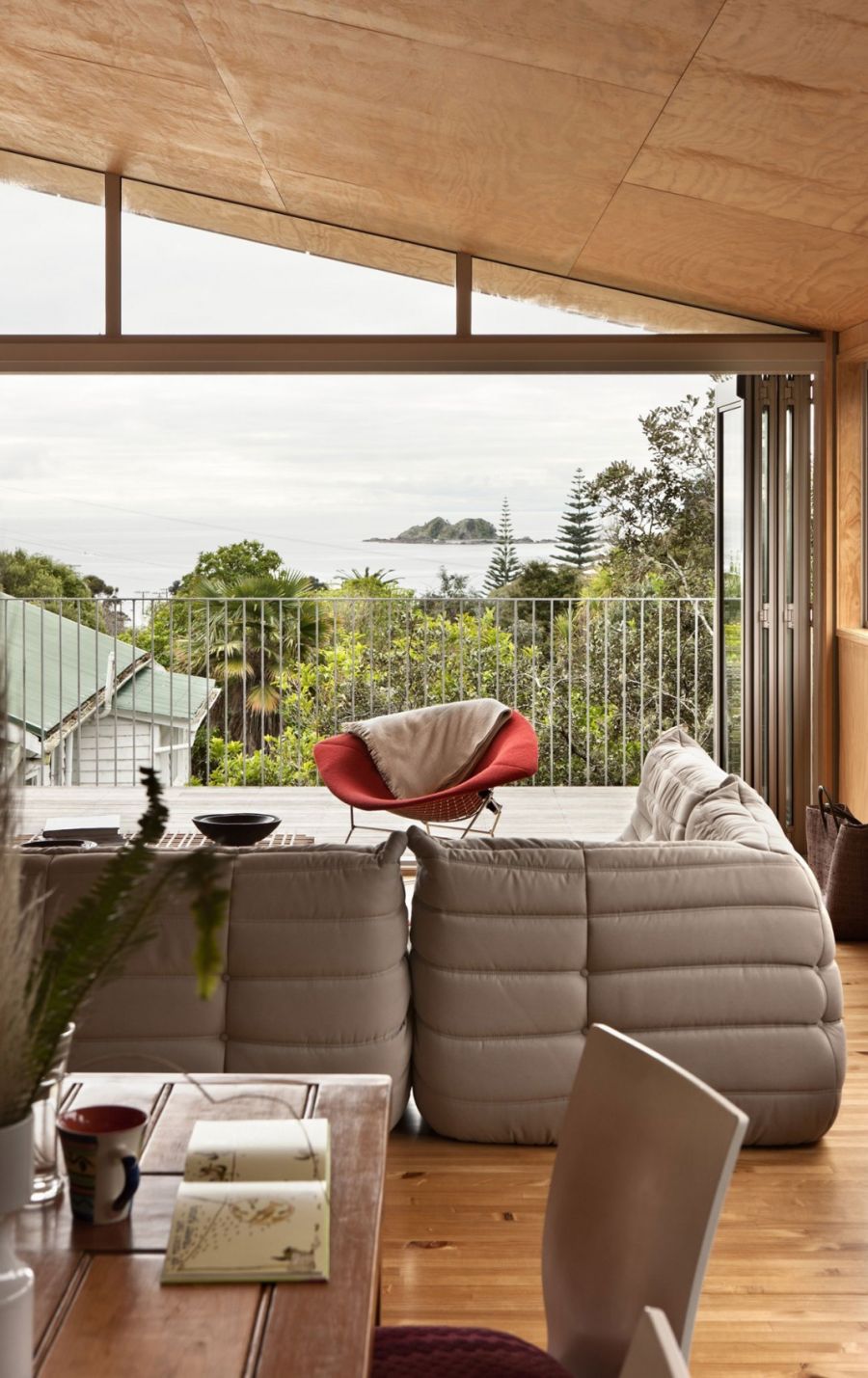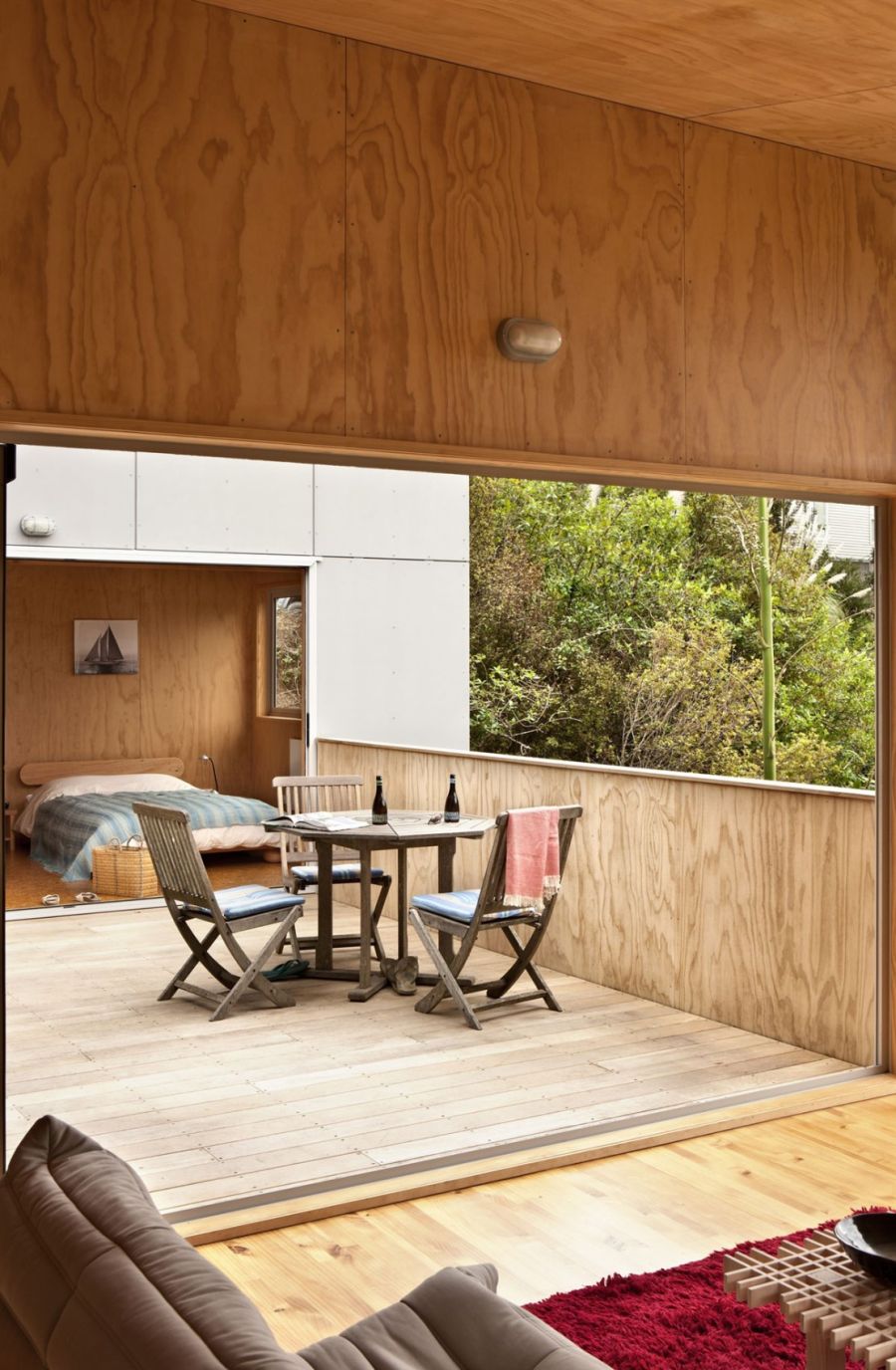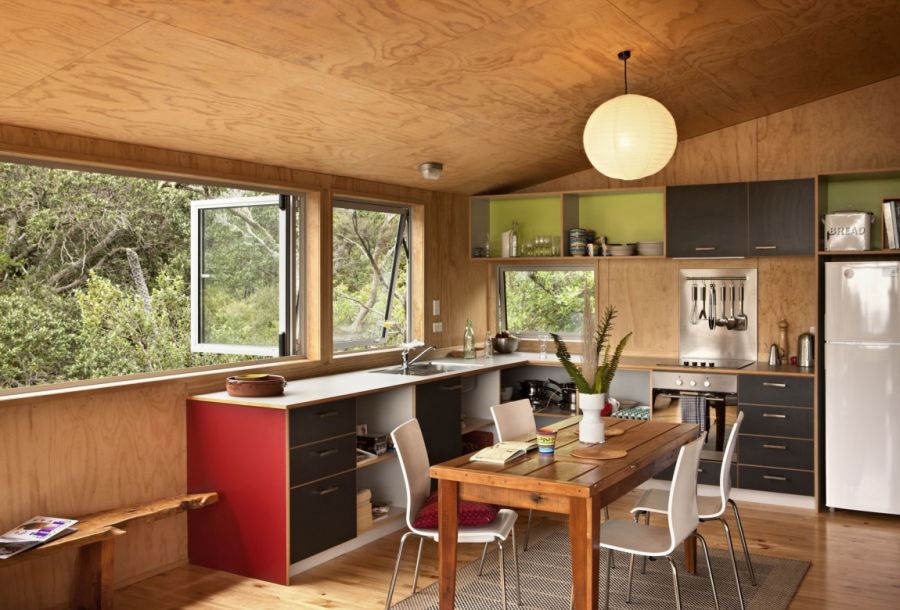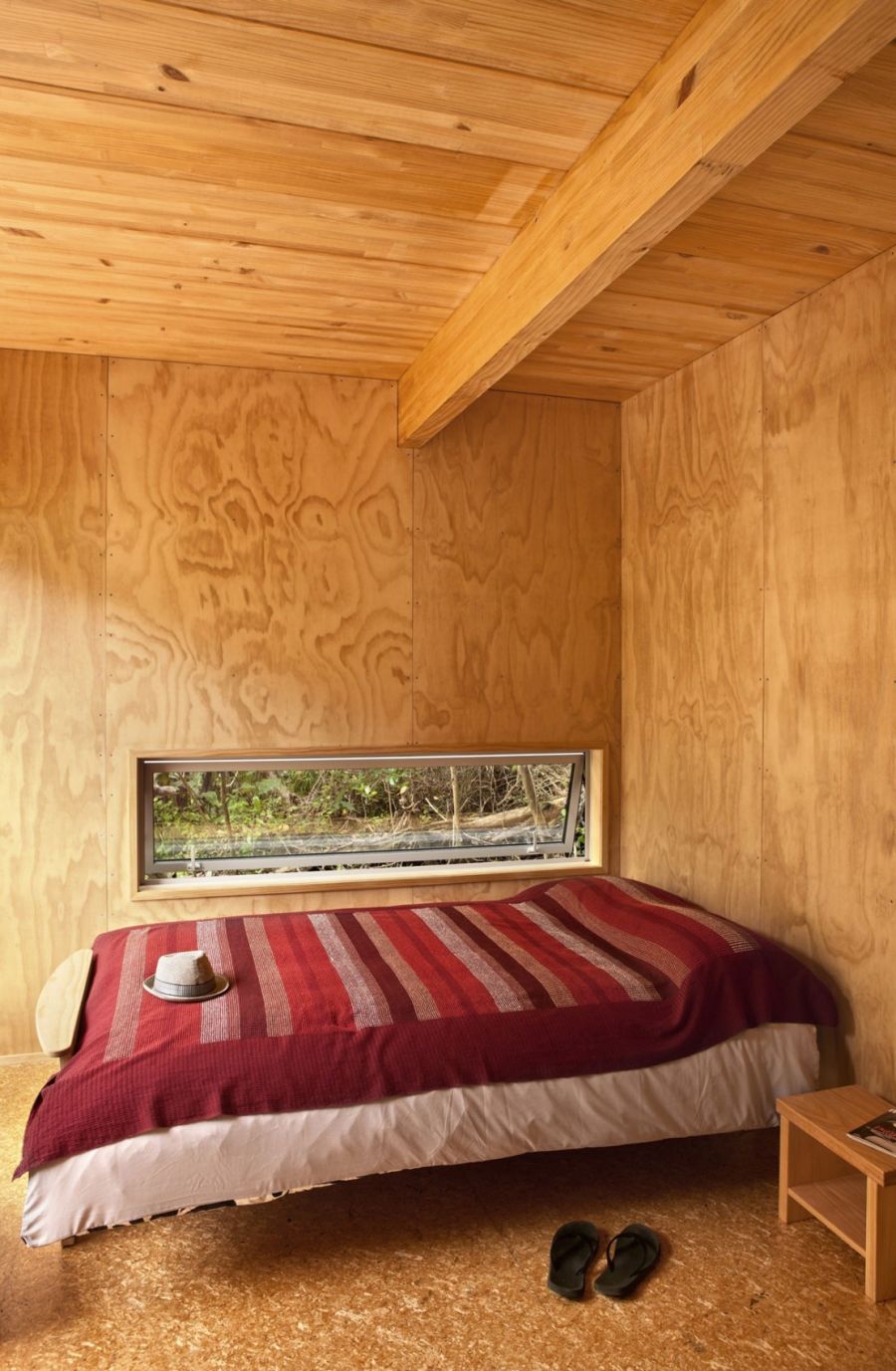 A plush Togo Sofa in calming grey takes center stage in the seating area even as hints of bright red are sprayed across the area to add some color and distinct character. The cabin-styled bedrooms exude privacy along with a snug and cozy appeal. Rustic and refreshing, this Auckland dwelling is all about a laidback and organic lifestyle!