Japanese homes are renowned for resorting to some of the most creative and at times, unusual space-saving solutions. The House of Corridor in Fukuoka, Japan is one such fascinating structure that uses innovative geometric shapes and unique design to create an open and fresh interior in an otherwise cramped space. Designers Architect Show had to work around several existing constraints to complete this contemporary residence that displays a distinct Japanese minimalist design style.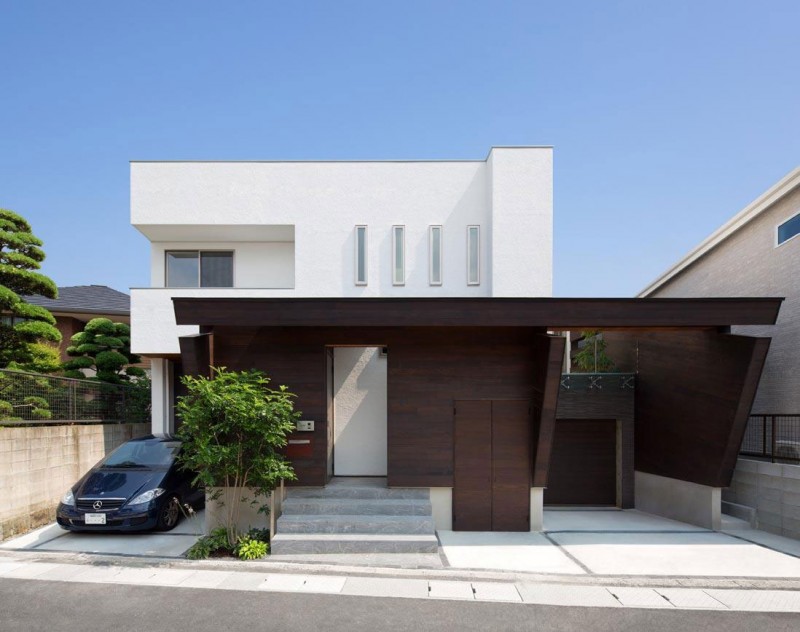 The stylish and discrete home is surrounded by tall villas on three sides, making it a challenge for the architects to combine necessary privacy along with unabated sunlight. Sporting a distinct wooden façade and concrete walls, much of the house is sealed off from prying eyes. Instead of incorporating large glass windows, Architect Show turned towards vertical space and added skylights along with large duct in the center of the house that ushered in ample natural light.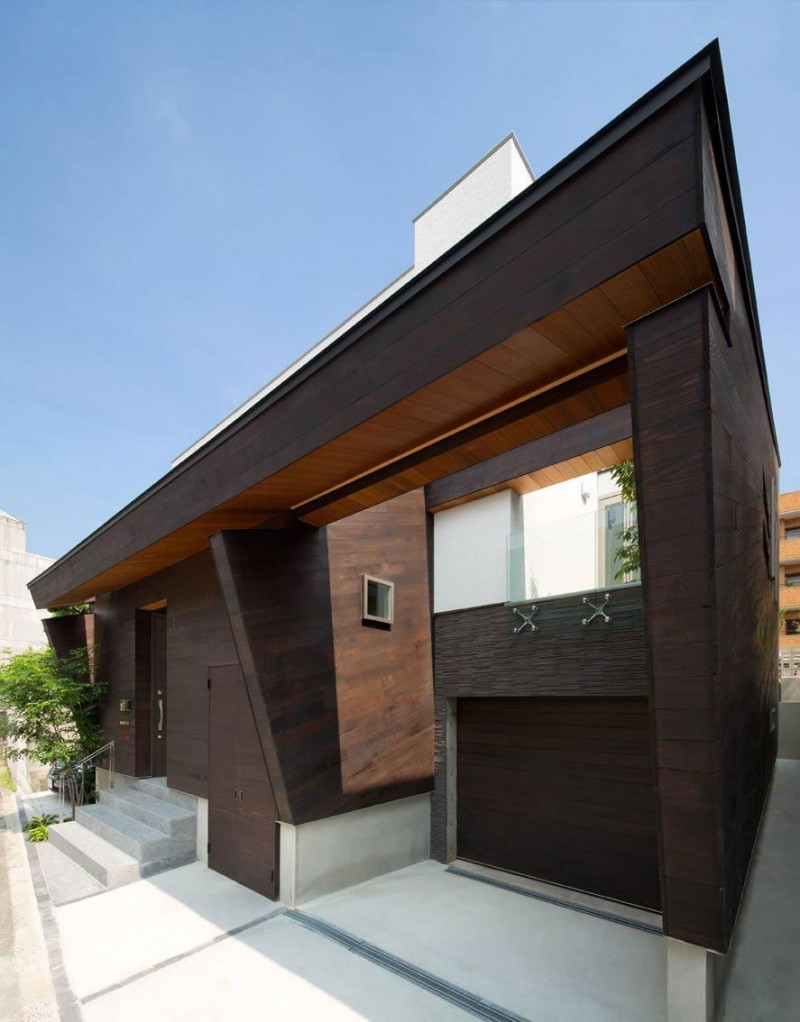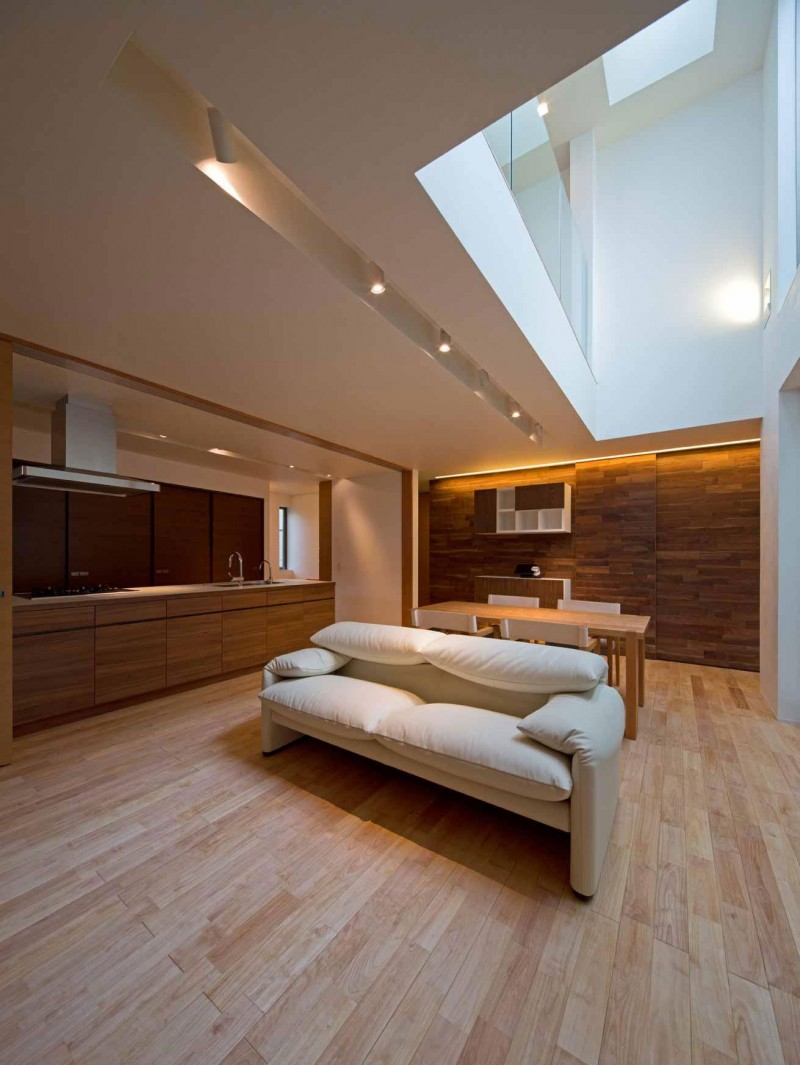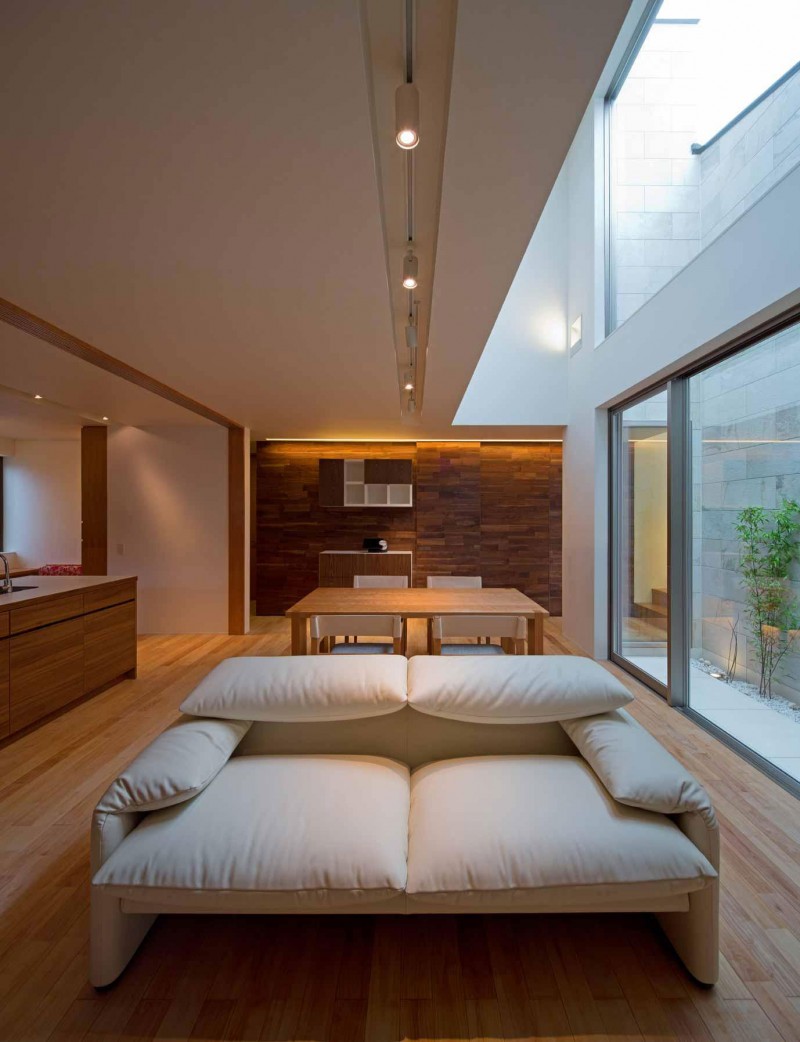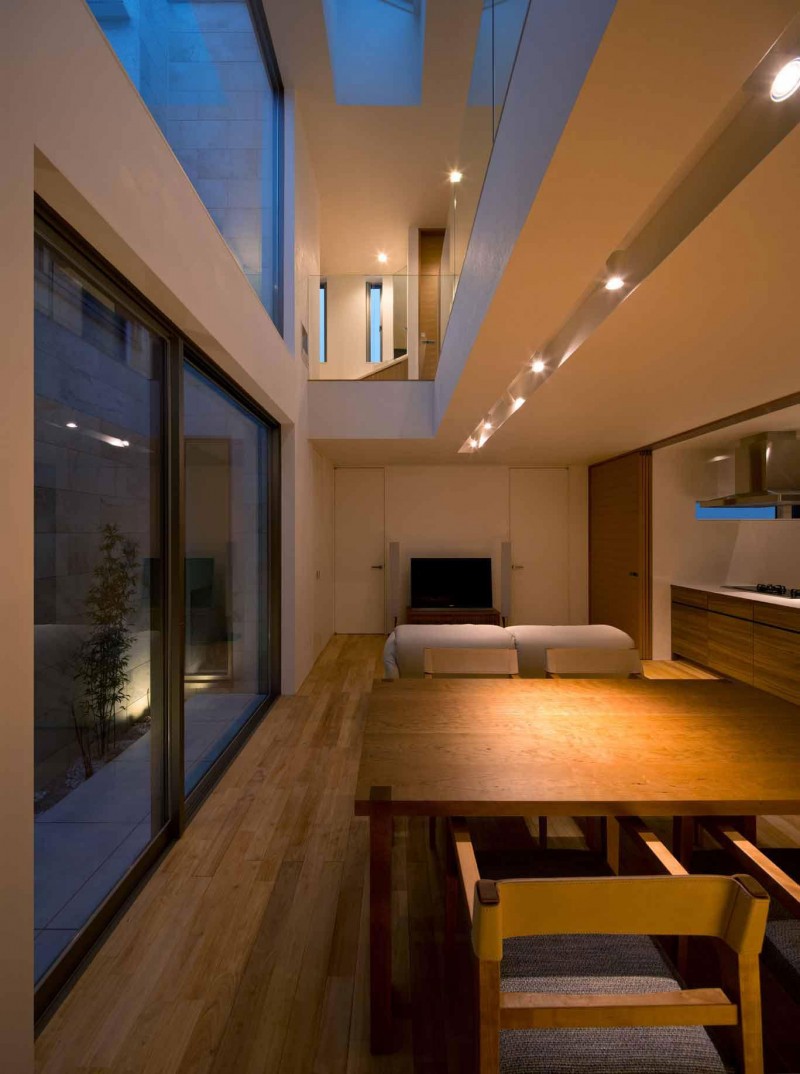 Provided with a light coat in the center of the house, I had to create a vertical connection. I developed a bright and spacious living room connecting the upper and lower level, without narrowing the space.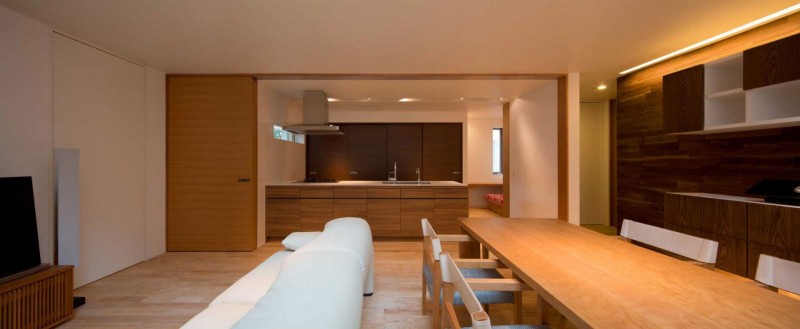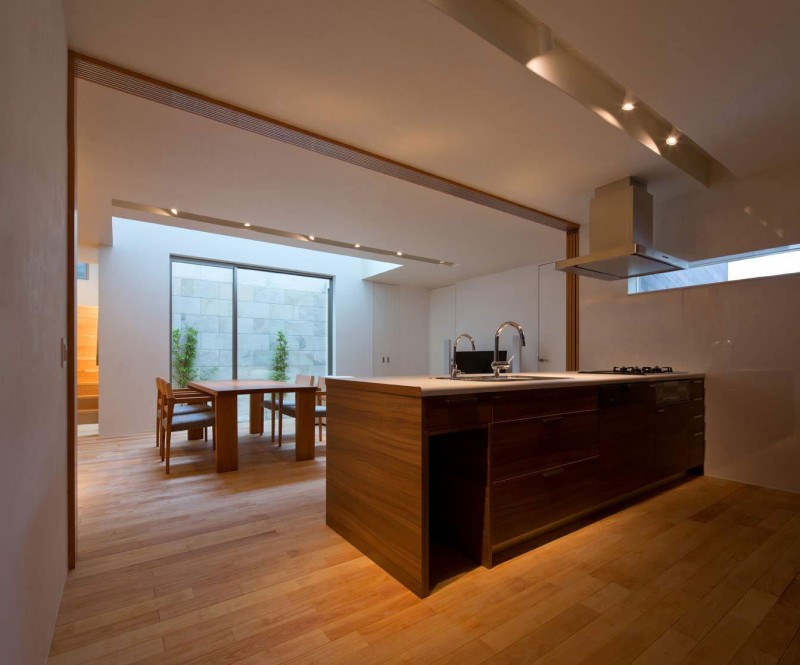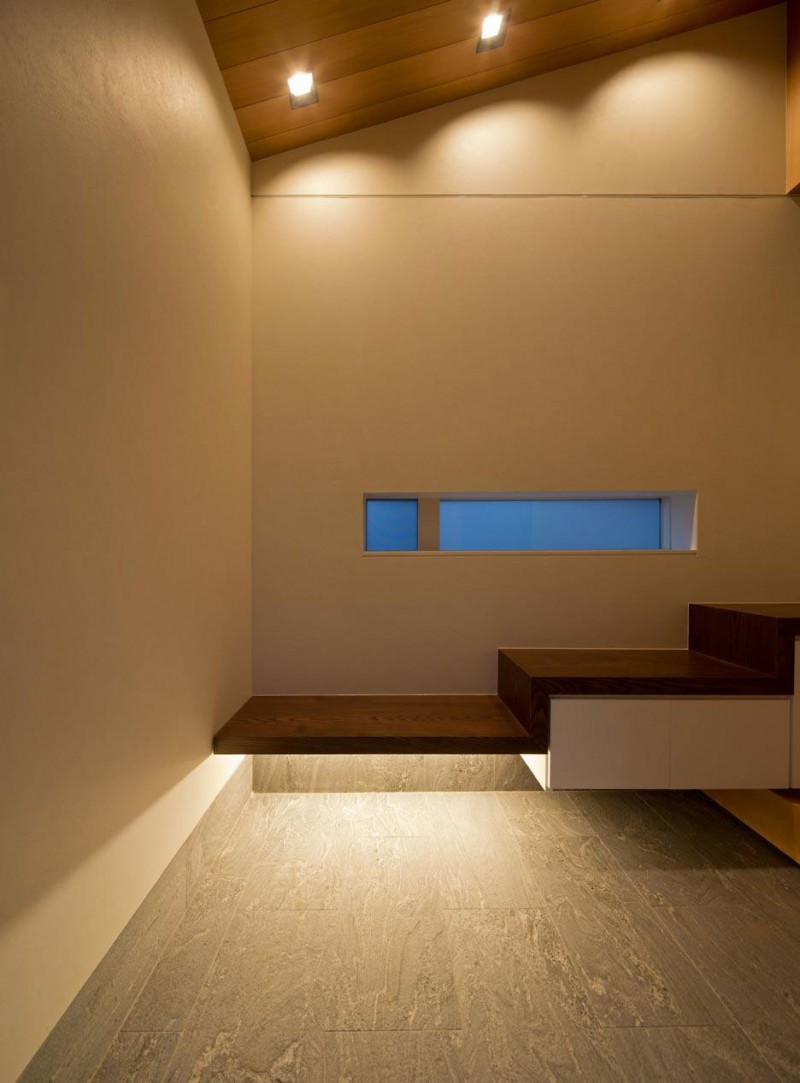 Warm wooden surfaces are splurged around lavishly throughout the house to create a lovely, inviting ambiance. A living area with high ceiling, an ergonomic kitchen and a compact dining area are housed in the lower level while the bedrooms and the bathrooms occupy the top floor. One can sense a trendy and flowing balance of elements as glass, concrete and wood are amalgamated effortlessly in a minimal setting.
Sleek, savvy and space-conscious in its approach, the House of Corridor uses the available vertical space to the hilt. A perfect urban home with an organic and ergonomic interior!