You love design. You love creative solutions. You love taking your guests by surprise with your clever decorating strategies. Why not take them by surprise with beautifully designed gift wrap? Like an empty room, a wrapped gift is a blank canvas, just waiting to be embellished with special touches. Show up at your next party with a present that gets everyone talking–BEFORE it is unwrapped! Plus, with the holidays coming, now is the time to begin perfecting your gift wrapping technique. Guess what? It's all about not taking yourself too seriously. And it's all about adding a little creativity and fun to the mix! Check out the gift wrap ideas below, then tell us what you think at the end of the post…
If You Love Color…
If you're a fan of color, why not take the concept of vivid walls, saturated accents and vibrant furnishings and translate that same design radiance to your gift wrapping strategies?! From colorful yarn and duct tape sleeves to sweater-wrapped boxes and bold paper cones, Brit + Co. offers a slew of ideas for creating an unforgettable package…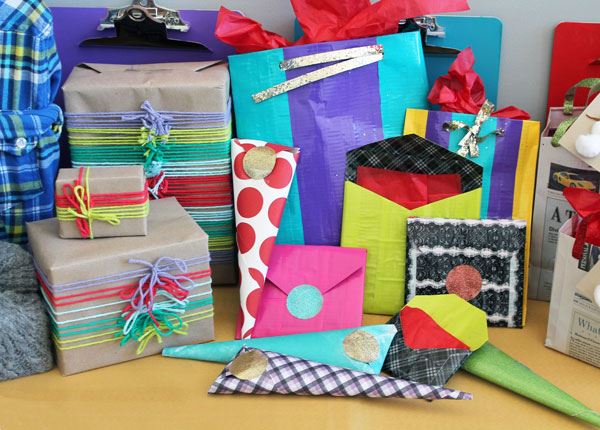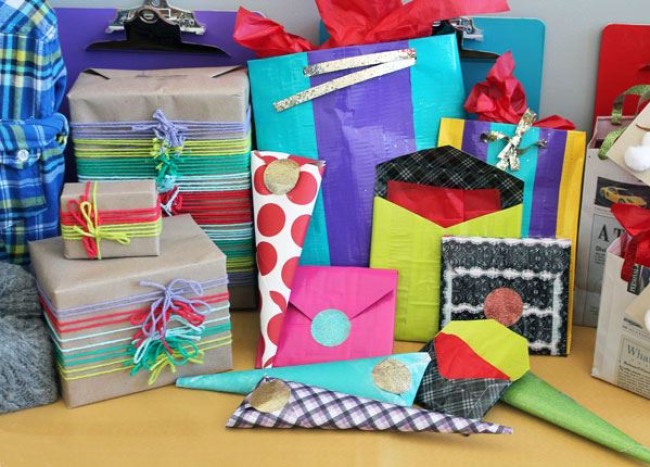 Neutral wrapping paper is easily brought to life with a bold accent, such as a pair of bright orange tassels. Believe it or not, these colorful embellishments are easy to make! For more information, check out the tutorial for DIY tassels via Home Depot: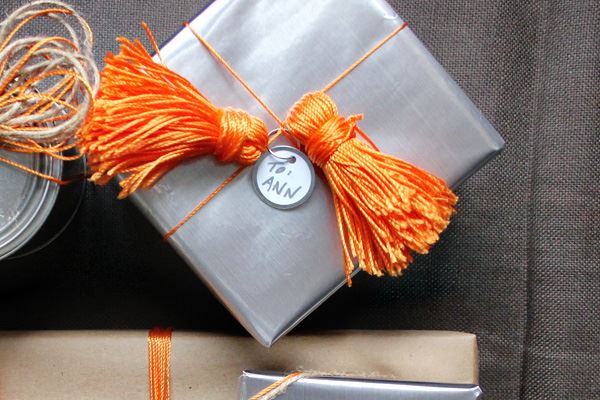 Another amazing accompaniment to neutral wrapping paper is a bright bow. Give yours a special touch with the help of cloth dye or liquid fabric paint. The DIY Dip-Dye Ribbon you see below is actually made from a strip of white cotton fabric! Check out all the details at A Subtle Revelry:
If You Love Texture…
Does your home feature ruched pillows, a Flokati rug, or a chenille throw? You must be a fan of texture! Bring a level of dimension to your gifts with textured enhancements, such as the wax paper bows in the image below. What's wrong with a little pouf?! A full tutorial can be found at Whipperberry…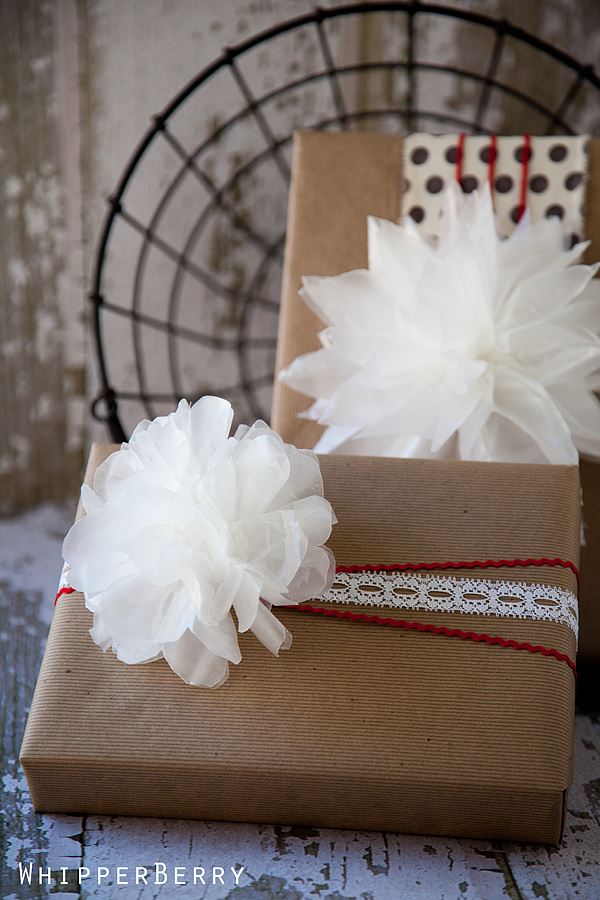 Tissue paper confetti, wrapping paper in a solid hue and a bottle of glue are all you need to create this next festive gift wrap selection! Because each package at your party should be a party in itself! Additional details at Brit + Co.…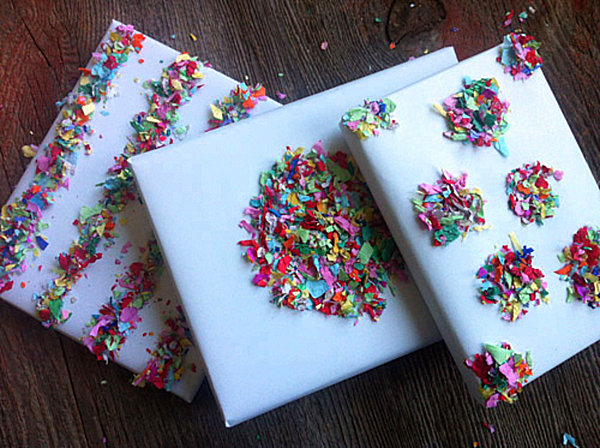 Standard gift card holders leaving you a little less than inspired? Why not make your own DIY Gift Card Envelopes using origami paper and doilies? This creative project was envisioned by Camille Styles for DIY Network. Don't forget to top it all off with ribbon in a contrasting shade!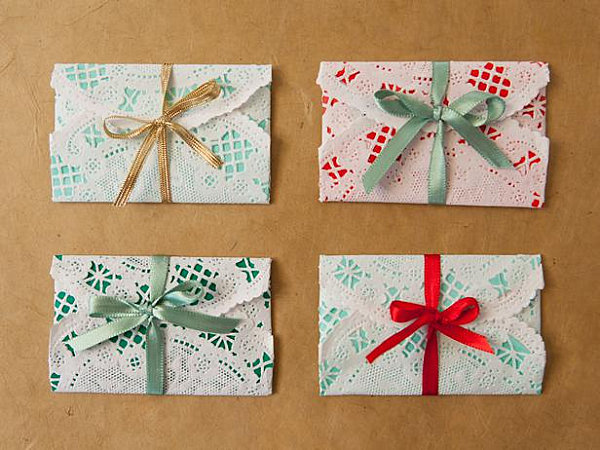 Speaking of adding personality to your presents, this Face Front Gift Wrapping is high on quirky style, as well as texture! With white butcher paper as the backdrop, both yarn and paper spring to life as hair. Head on over to A Subtle Revelry for the DIY…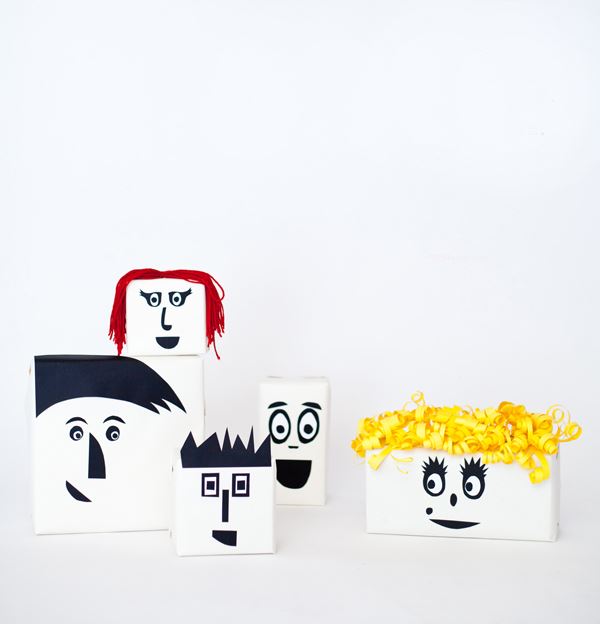 If You Love Pattern…
We end today's post with a trio of gift wrap ideas that celebrate the power of pattern. Raise your hand if you love stripes! I'm definitely a fan, which is why I was instantly drawn to these Free Printable Cloud Greetings from Oh Happy Day. Not only do they involve adding a bit of glitter paper, they are perfect for topping patterned wrapping paper for twice the design fun!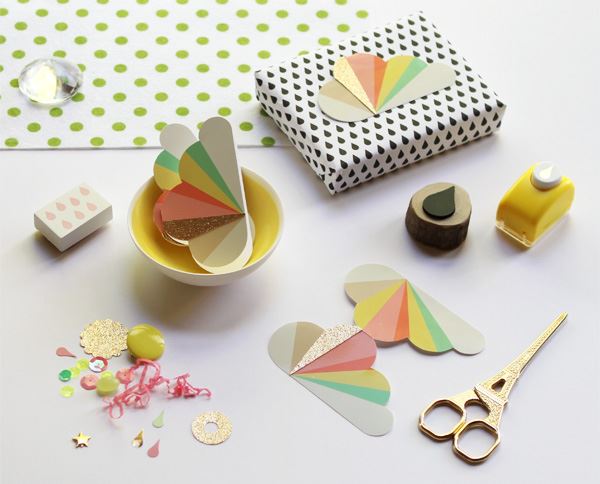 Got extra patterned fabric? Why not put it to good use… This next gift wrap idea from Denise Sharp of Sharp Studio involves placing gifts inside of cardboard tubes, then rolling the tubes in fabric. Neatly trim the ends, then tie them with ribbon. Perfect for small gifts or soft items with an irregular shape! [via HGTV.com]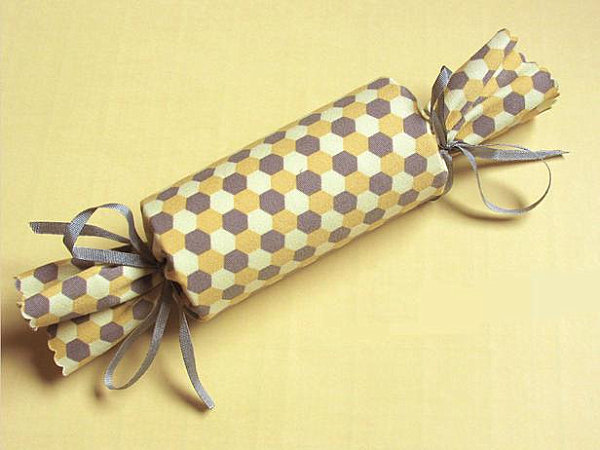 Finally, add a dose of originality to your packages by adding some Gift Tags from Magazine Pages. Clip your favorite images, glue them to paper, then embellish them with glitter, neon stickers and more. This technique provides a layered look for pattern-on-pattern fun! Check out all the details at decor8: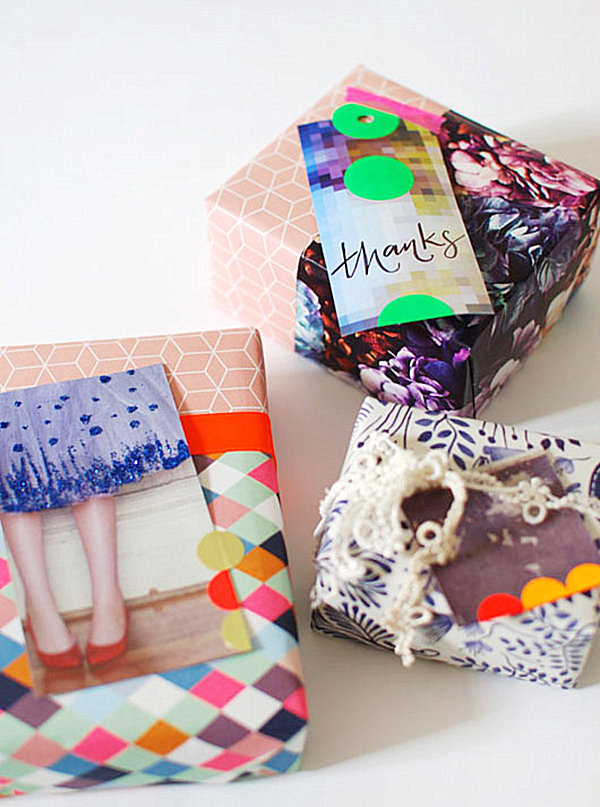 I'm already planning which magazines I'll be scanning for gift tag images! Did any of the ideas above spark your creativity? Or perhaps you have a gift wrap idea of your own! Share your thoughts by leaving a comment below…