Modern homes and contemporary workspaces are all about sleek surfaces often crafted from concrete, stone and glass. This often leads to monotonous and repetitive interiors that lack any distinct charm. These lovely wall buttons from Arbutus+Denman Design Studio are a perfect way to drive away any such sense of blandness as they instantly add sculptural warmth to any setting they adorn. Crafted from FSC certified birch, these large wooden wonders bring in both geometric and textural contrast in a chic and sophisticated manner.
Since the wall buttons are crafted from natural birch, each one of these sports intricate detail that is unique and exclusive. The exceptional finish of the wall buttons also ensures that they seamlessly blend in with any contemporary setting and accentuate its existing theme. Dressing up walls can be often a hard task in a corporate workplace and these giant birch wall buttons offer the ideal solution since they can be hung pretty much anywhere.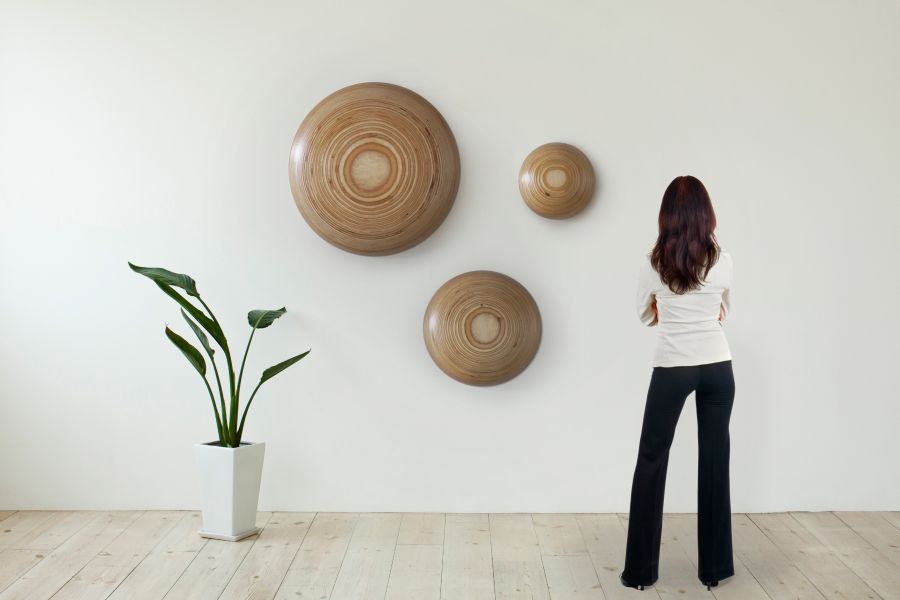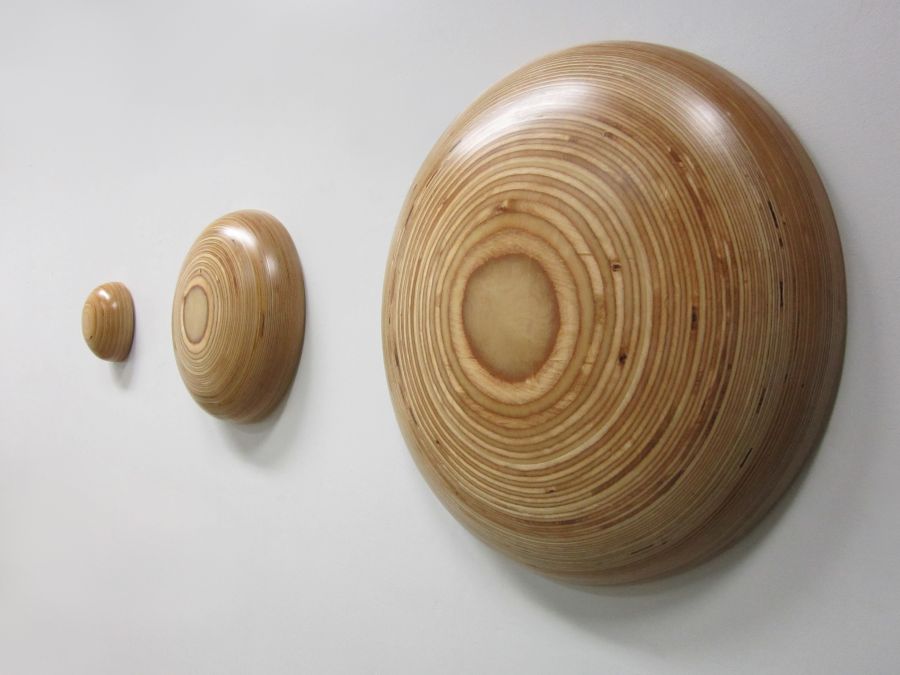 These classy wall buttons are available in small, medium and large sizes which sport a 10-inch, 20-inch and 30-inch diameter respectively. You can combine a variety of these and place them in various arrangements to alter the look of a room. Arbutus+Denman also deliver these eco-friendly wall-hung delights in custom sizes and shapes, if you are in the mood for some exclusive accessories. Elegant, exquisite and ergonomic, they sure make a great visual statement!