My Sofitel experience was a harmonious mixture of hospitality, elegance, cleanliness and design. After the Baccarat Museum visit I was so fascinated with, me and six other curious bloggers visited the charming headquarters of Bensimon, a true French brand focusing on a lifestyle "where color, elegance and the joy of living are intertwined … always" for over 30 years.
What attracted my attention as soon as we walked pass the red rocket and up the stairs, was a display of wonderful objects that pretty much looked like functional art. Collaborations with designers enlarged Bensimon's perspective and helped build an international reputation. Right there, among colorful tennis shoes, clothes and accessories, special editions signed by modern designers, were articulating Bensimon's history with concept stores.
La tennis Bensimon
And to think it all began with military surplus… white canvas shoes became an opportunity to revive and color the world: "While originally available in white, Serge quickly saw an opportunity for color and decided to hand-dye them, creating a color range of fashion accessory possibilities."
Serge Bensimon and his brother Yves opened their first boutique in the early '80 in one of Paris' most interesting neighborhood – Rue des Francs-Bourgeois. Thirty something years after that, Bensimon has grown into an intricately creative brand collaborating with international designers and visual artists.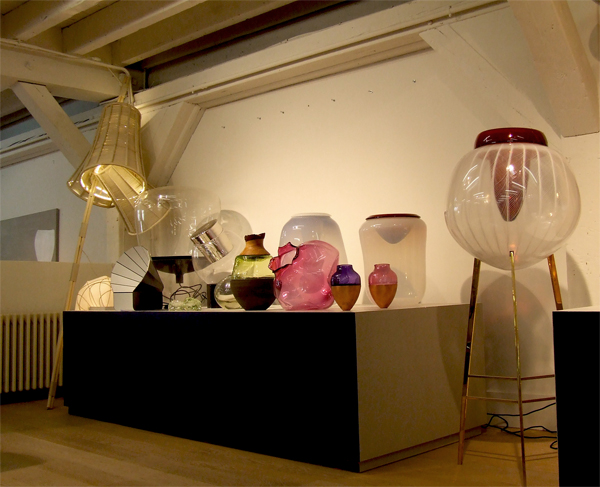 The Muffin Trees were there to greet us, reminding me of the works of Paris-based designers Dan Yeffet and Lucie Koldova. The three standing lights gave off a warm light while their deliciously suggestive shape reminded me of Parisian boulangeries. With wooden bases that support a muffin-shaped glass bowls, these creativity-baked goods are good for keeping company.
Muffin Lamps Amongst Other Delicacies
José Lévy's table games were also displayed, reminding me of how geometry floods a creative mind with ideas. These table series can be combined to shape new furniture. A triangle, a circle, a cross and a square are part of the collection, giving their modularity a handful of functions – they can be assembled to shape a long bench, a medium coffee table or used individually as seats or small tables.
Blown glass objects from Jeremy Maxwell Wintrebert sweetened the space, mirroring the colorful clothes, Bensimon tennis shoes and accessories displayed in this warm and inviting working space. Pia Wüstenberg's Stacking Vessels – a series of functional wood, studio glass and ceramic sculptures – were showcased to remind us of the uniqueness of handmade objects. Created by three different craftsmen, the individual pieces must become part of the same object, encouraging collaboration between the different crafts.
The Bensimon experience brought a bit of everything – modernly French muffin dreams, modular creativity from Argentina or unique handmade techniques from a German designer – all carefully selected to shape an international design scene.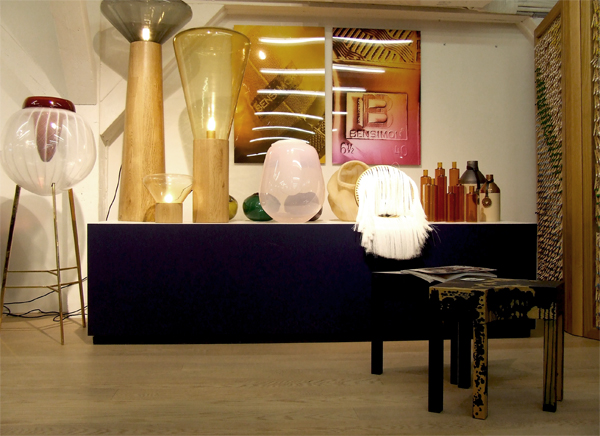 One of Martin Huberman's projects throned in a lit corner of the room, showcasing its myriad clothespins in a cheerful, childhood-reminiscent way, on a wooden framed space divider. The designer's creative ability of transforming a simple household item like that – a trivial clothes pin – into a brick for lampshade design or artistic installations like "Love me Tender" keeps simple ideas moving forward.
A Special Project Defining Bensimon's Love for Simplicity
The designer's Normal™, Architecture & Design office worked on such projects starting from their first spatial research project in which an ordinary piece – the clothe peg – is repeated in a studied pattern to give life to a new perspective and new configurations. Ideas keep deriving from the repetition of a clothespin – if you were wondering, this is how creativity looks like.
It was captivating to see this project adapted the idea to the Bensimon space.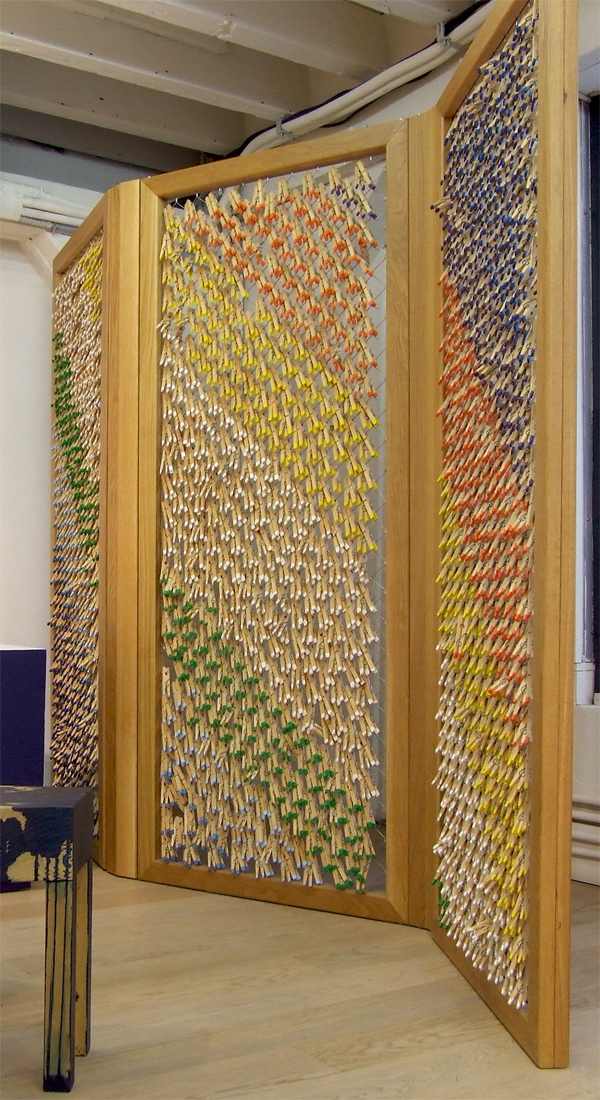 Divide and Conquer the Space
The Tender Division "explores the fine line between exhibitionism and voyeurism." This "visual flirtation" can be modified to show or hide more, creating an interactive design. By modifying the density in the clothespins hanging in the frame, you can interact with the given environment, transforming its ability to be private or public. This was a limited series designed especially for gallery S. Bensimon in Paris.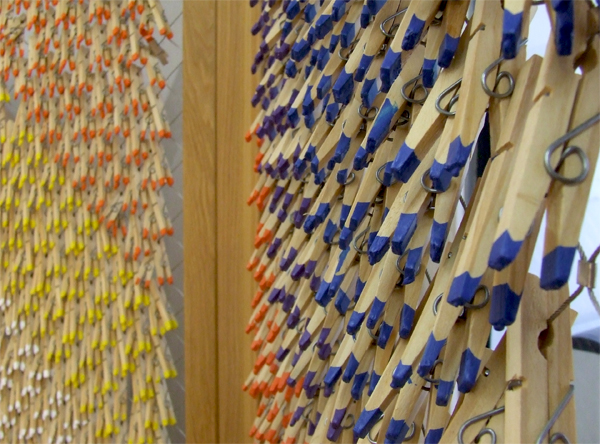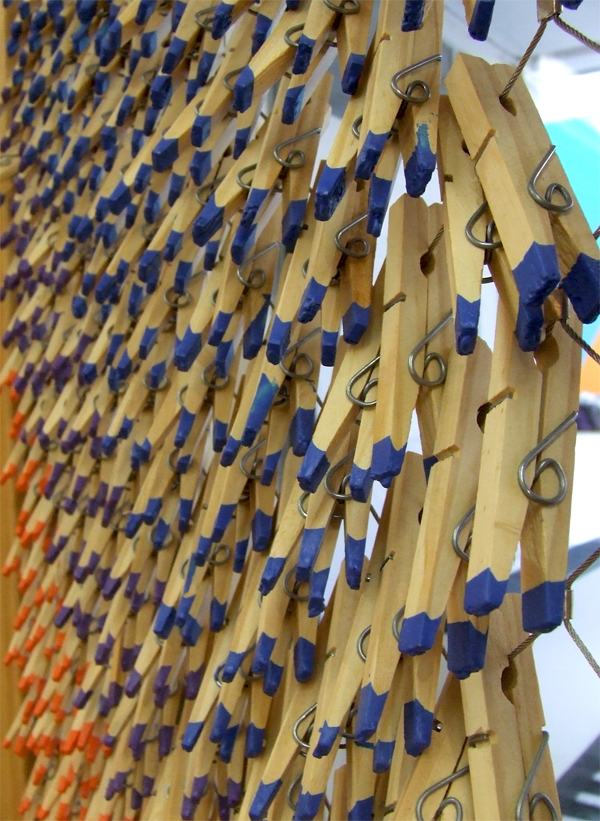 Bensimon – Addicted to Love
The other side of the room had a neon sign reading "Bensimon Addicted to Love"- their latest collection – and the metal pendant lights from Tom Dixon we shared as an exquisite pendant lamp design for the dining area. The Beat Light by Tom Dixon in white showed how tradition enlivens a modern space. These lights "inspired by the sculptural simplicity of brass cooking pots and traditional water vessels on the subcontinent" were hand-beaten by renowned skilled craftsmen of Moradabad in Northern India and lacquered inside and out to prevent oxidization.
The Bensimon Home Autour Du Monde store concept was an innovative idea and a first in France back in 1989. This is where decorative objects and ready-to-wear were brought together as part of the same lifestyle, revealing a fun new dimension in shopping. There are now over 20 Bensimon locations in Paris and Belgium and collaborations with names like Chanel, Jean Paul Gaultier, APC, Corso Como, or DKNY, as well as young artists or furniture and lighting designers promise an exciting future for the brand.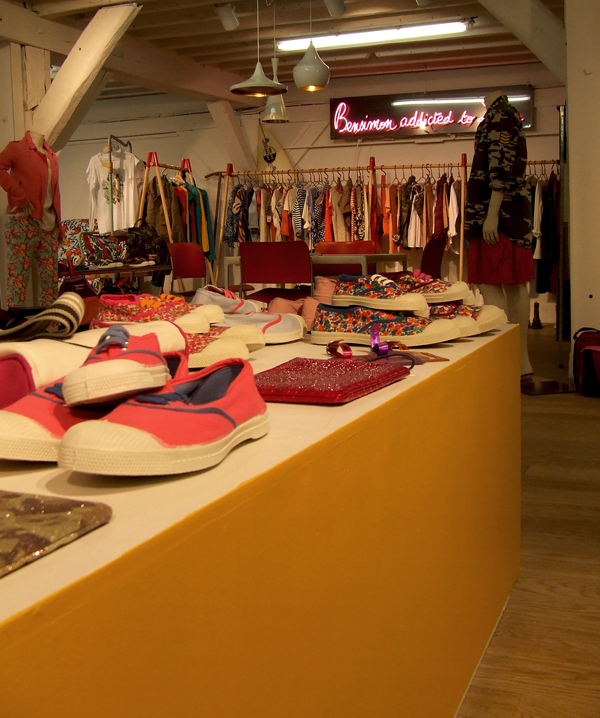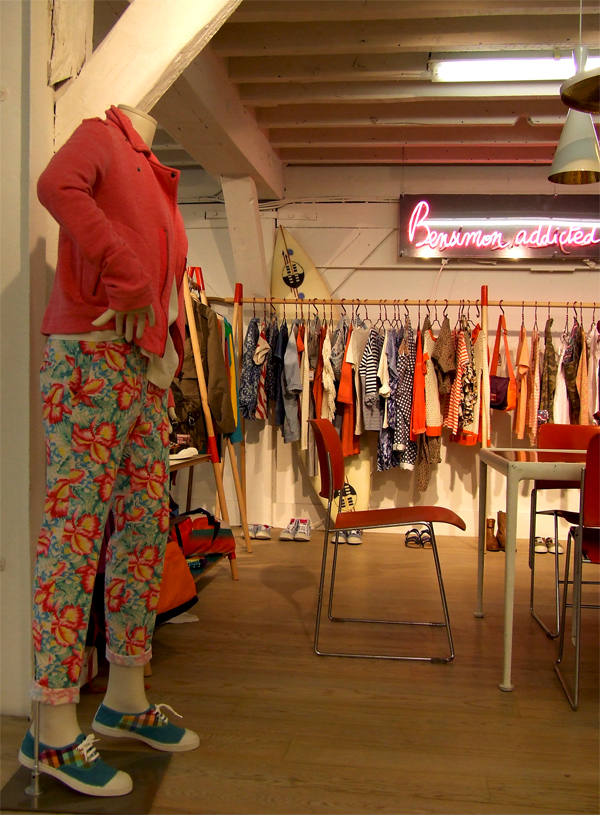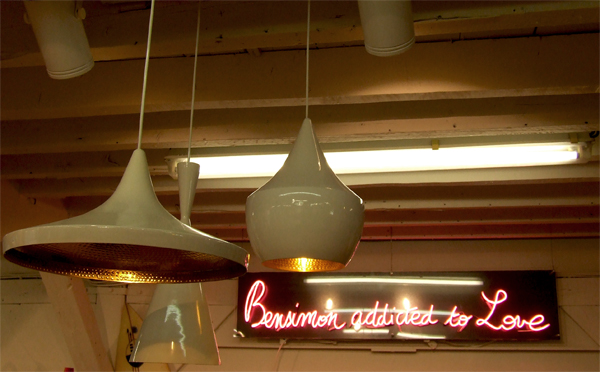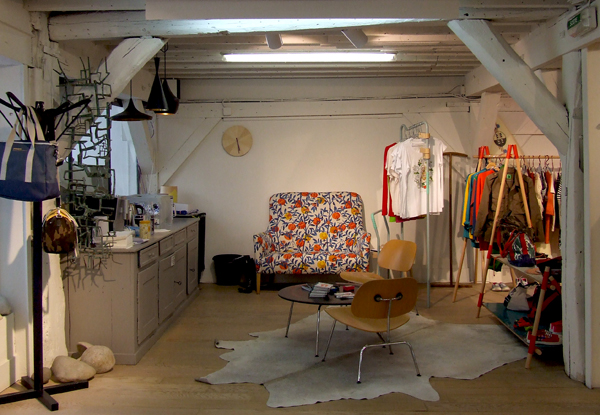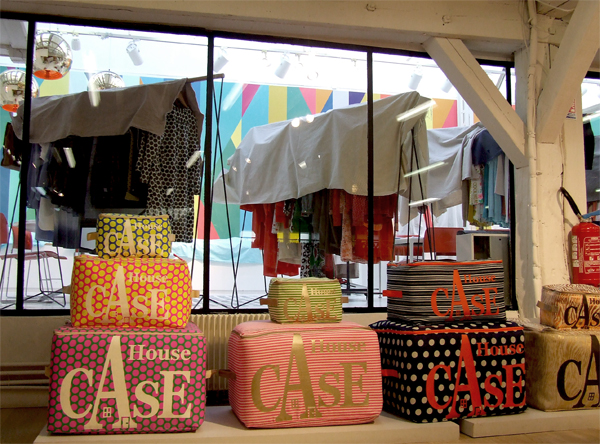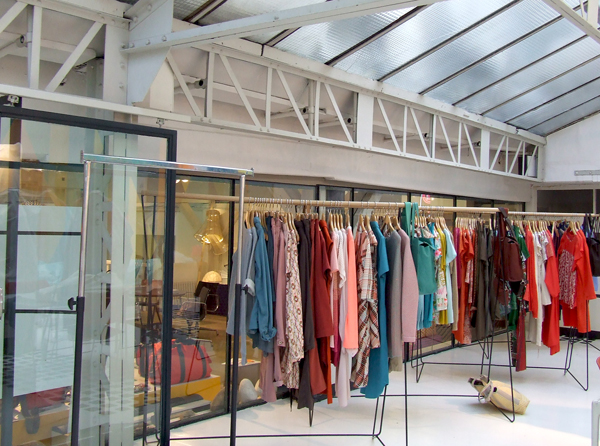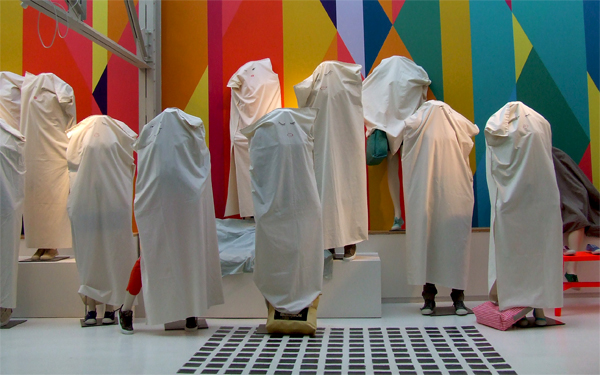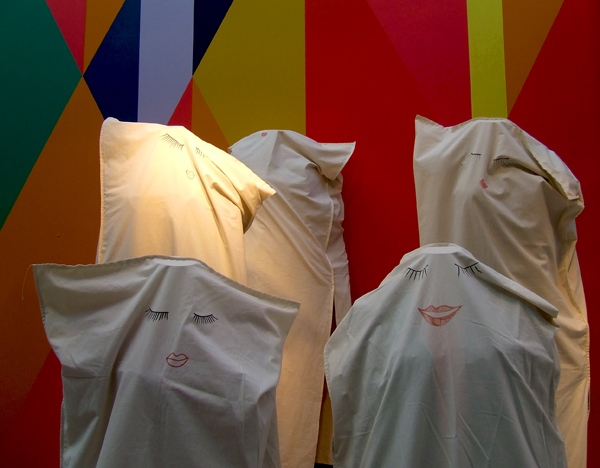 Before leaving from Bensimon to see their library project – Artazart, I caught a glimpse of Ray and Charles Eames' "La Chaise" under a wooden white staircase.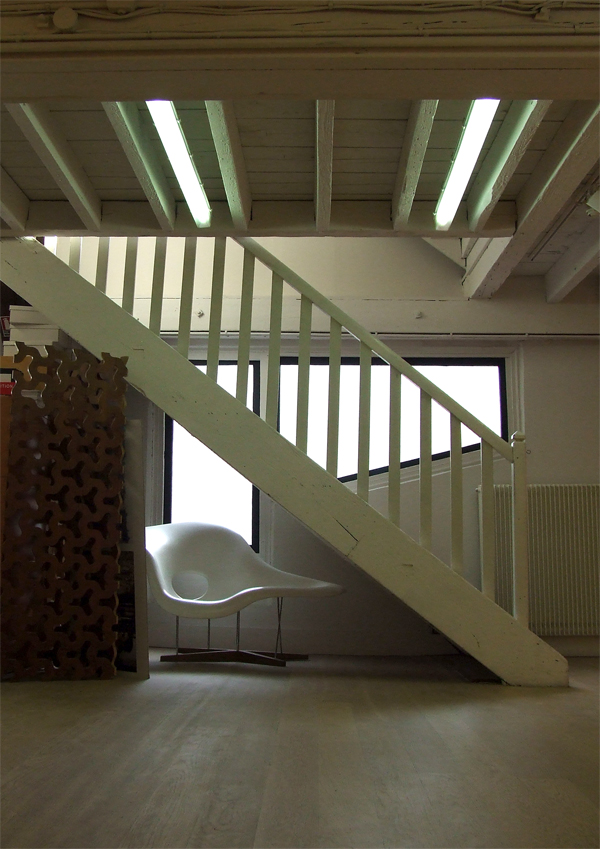 Exploring Visual Art in a Design Bookstore
Since 2009, when Serge Bensimon took over Artzart's library and revived it as the Artazart Design Bookstore, a magical place where visual elements throne was born: from street art (there is an original Space Invaders character on the wall) in a simple space to their bright red and matte black street facade at 83 Quai de Valmy in Paris invites into a world of design, photography, street art, color, visual identity, typography, calligraphy, urban art – in short, everything visual.
If you love the world around you, you must pay Artazart a visit!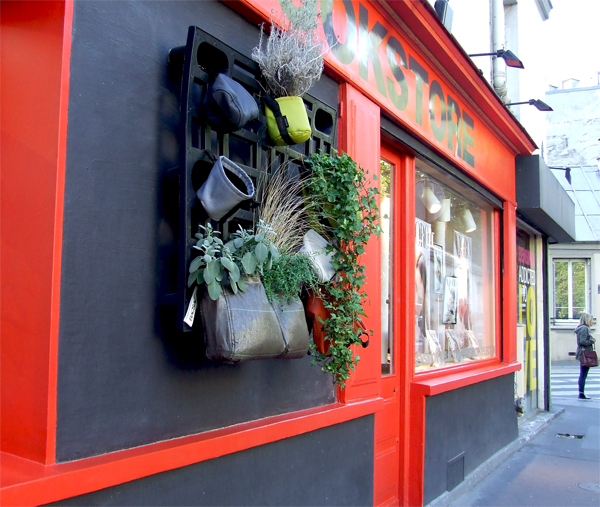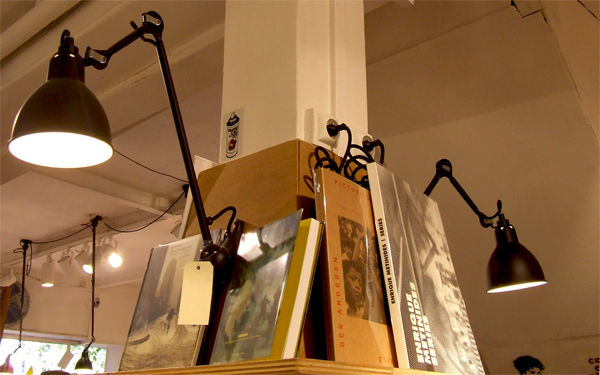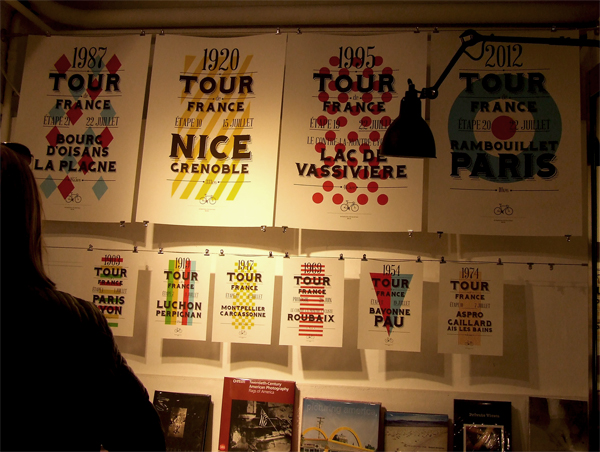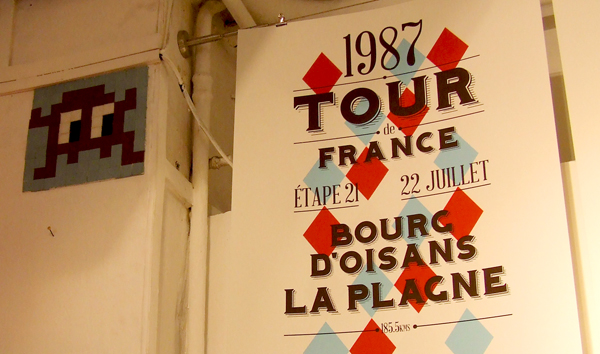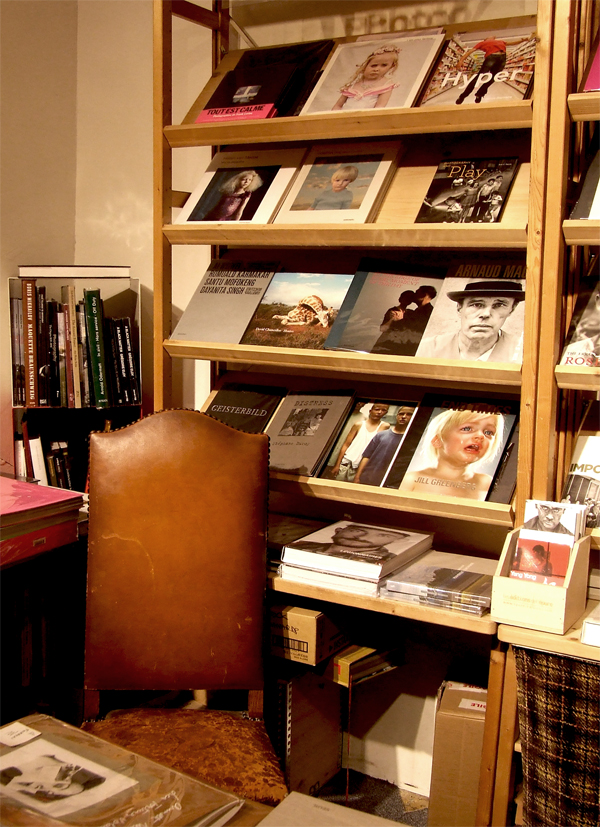 The whole experience was truly a "Design and Parisian Chic trip", from Sofitel's sleekly designed Arc de Triomphe hotel, the crystals at Baccarat and an enjoyable meetup with French botanist designer Patrick Blanc, all culminating with a design mash-up at Gallery Now!Le off for Paris Design Week. I was lucky enough to meet teams of amazing people working for each brand and 5 amazing bloggers from Fabric of my life, CDC Lifestyle, Design Lovers Blog, My Interior Stylist, and Ellie Tennant.