Part of the Sofitel Paris Arc de Triomphe experience, the Baccarat visit and wine tasting was a breeze through France's best known and loved sensory experiences. Behind this glorious brand that has created unique objects for royalty stands a team of dedicated creative people who know that luxury is an experience that creates history, not just a sum of objects. They expose themselves to the complexity of life in order to create and display uniquely crafted crystal pieces.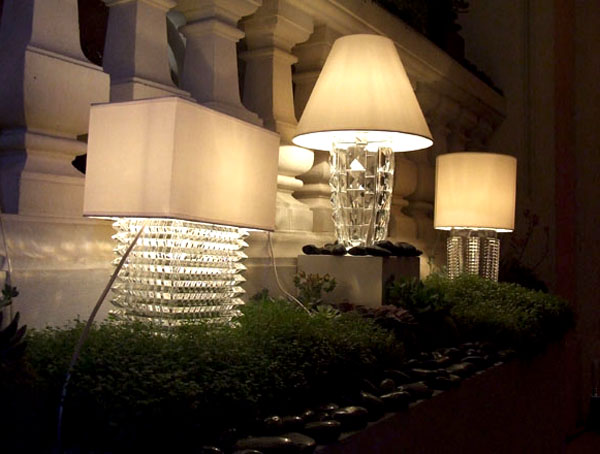 Philippe Starck interiors at Musee Baccarat
The museum occupies the former mansion of Marie-Laure de Noailles, updated to a luxurious present with decor signed by Philippe Starck. The successful collaboration with the renowned designer has brought a new perspective on space and design, allowing each crystal to reflect the surrounding space and light as a contemporary salute.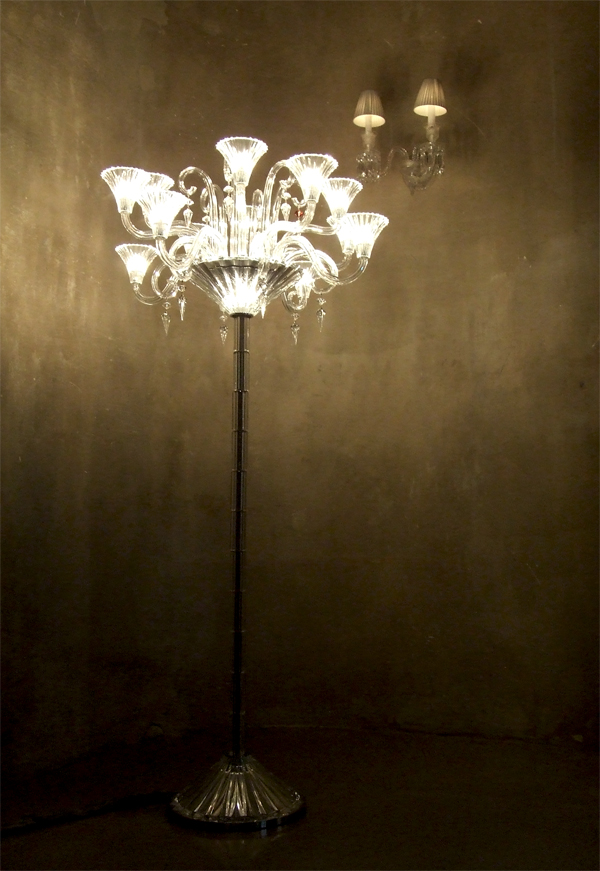 The luxury brand bears the name of its birth place – a commune in northeastern France where fine crystal glassware production was introduced as a method of uplifting the region lacking fertility. The Baccarat name started building its historic value ever since King Louis XV created "Compagnie des Cristalleries de Baccarat" by royal degree back in 1765. From kings to maharajahs, tzars and sultans, international royalty have become quite fond of the magnificently decadent chandeliers or detailed tableware.
How History meets the Future
Stepping into our modern times with a handful of historic values, Baccarat becomes part of our own luxurious living styles.
A decorative and functional Baccarat object will bear witness to your life while bringing its own history to the table. Each chandelier bears fruit an octagonal ruby red crystal ornament decorating its reflecting crystal body. This iconic detail empowers the crystal to shine in thousands of reflections bouncing off the crystal-clear high-quality glass only subtly touched by this ruby red glow.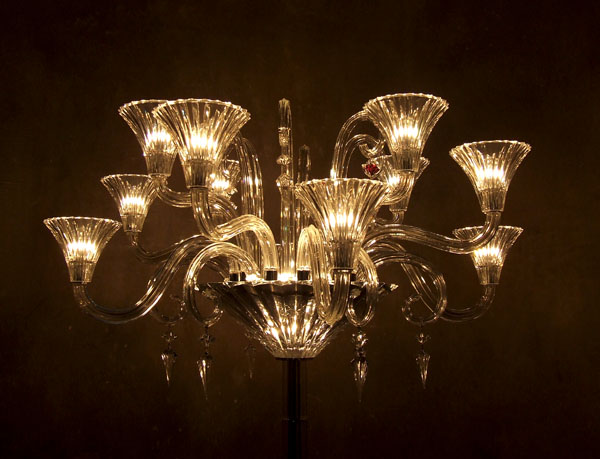 Sensory experience in an impressive environment
Meeting us by the door, two impressive crystal mirror fireplaces faced each other and a red carpet with embedded glowing fireflies lied at our feet. A wine tasting was the perfect way to experience smell and taste from the impressive Chateau Baccarat wine glass. Borrowing a diluted wine decanter shape, the luxurious wine glass from the new collection preserves the subtle aromas of the wine you're tasting. This collection encompasses a carafe, a wine decanter, wine glasses, tumblers and Champagne flutes.
Revolutionary in shape and luxurious in manufacturing and material, the collection posed technical and inspirational challenges which resulted in an acclaimed success.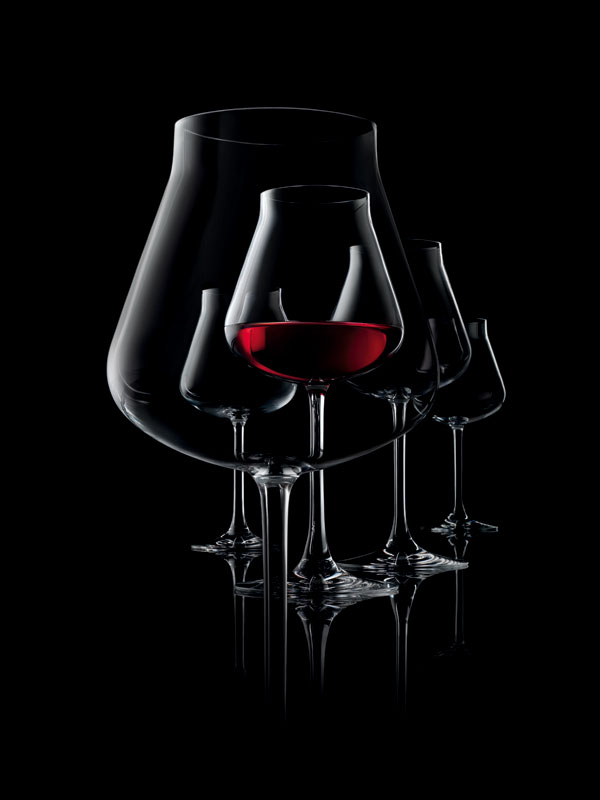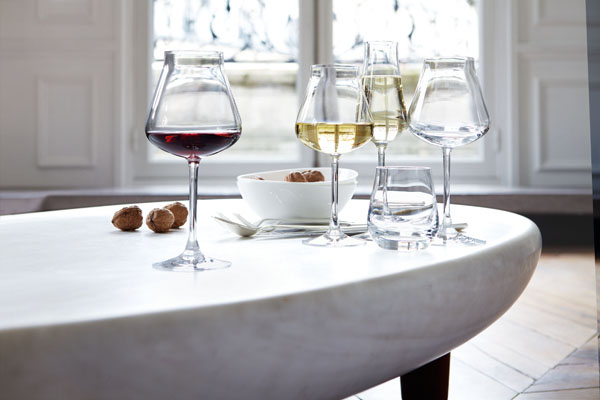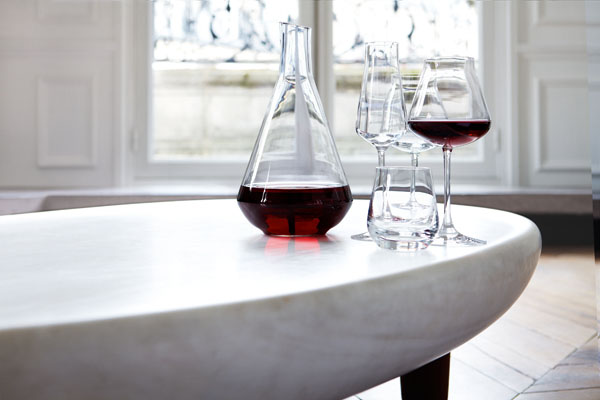 The trip to the private Musée Baccarat in Paris spotlighted each piece in an environment created to accentuate the beauty of each crystal ball and reflections on the crystal panthers. There is no better place to admire objects made with attention to detail than a mansion re-imagined by an illustrious designer.
We hope you enjoy the photos and consider quality, historic value and visual appeal as an intrinsic part of the Baccarat brand.