When it comes to urban settings, space is the ultimate luxury. Yet, a smart designer can make most of what is available and create compelling and lavish interiors. Nestled in an affluent complex of Sparrow Hills in Moscow, this stylish modern apartment was designed with trendy semi-minimalism by Alexandra Fedorova. Utilizing an area of 60 square meters to the hilt, the apartment incorporates a few savvy space-saving features and exquisite décor to effortlessly combine luxury with ergonomic design.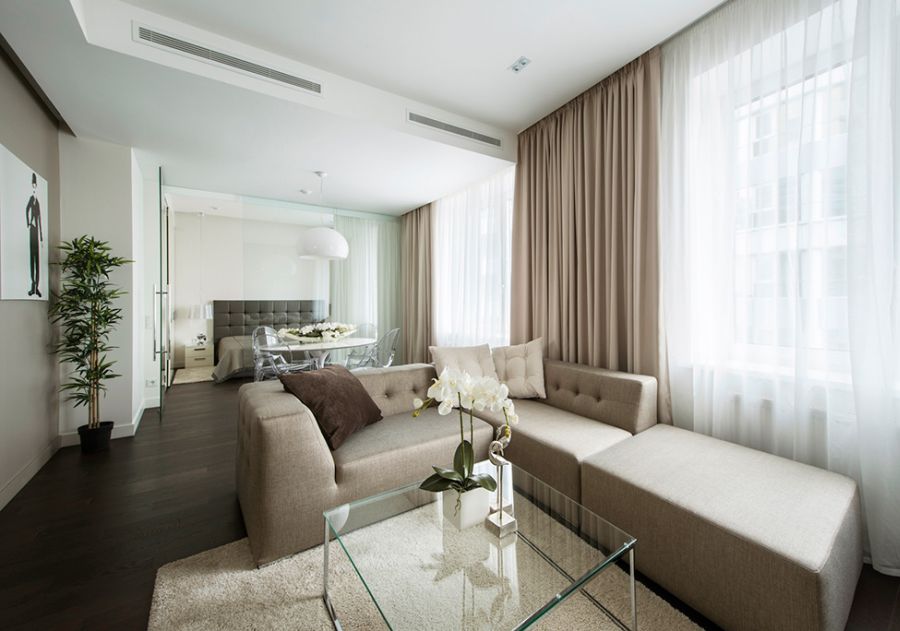 Clad in a cool color scheme, the entire apartment sports a pleasing palette of colors with grays, browns and white dominating the space. Clean and well defined lines of design and furnishings usher in the touch of minimalism, while cozy surfaces and comfortable décor pamper your senses. Utilizing a multitude of textures in a cohesive fashion, one can come across warm wooden tones, acrylic ghost chairs, cool glass coffee table and rich leather ottomans.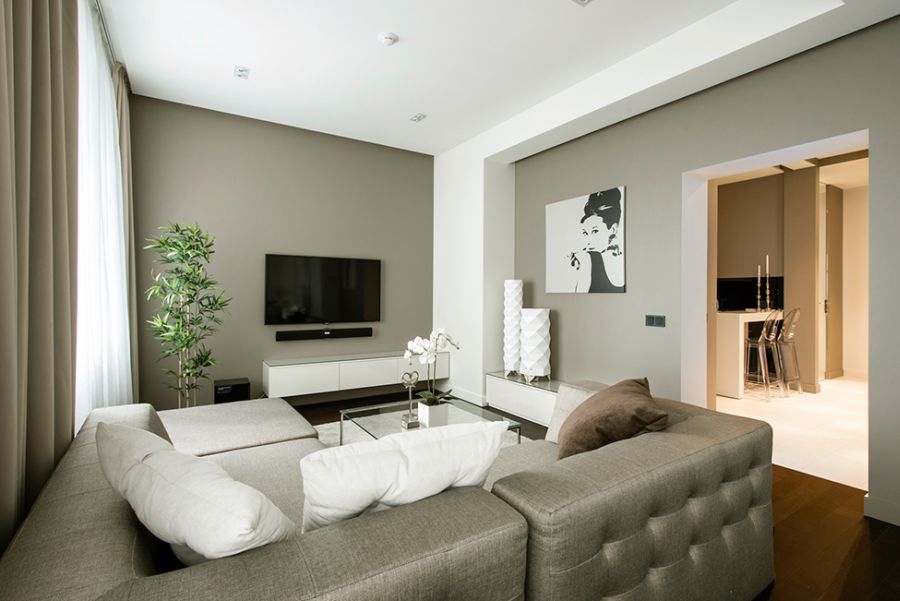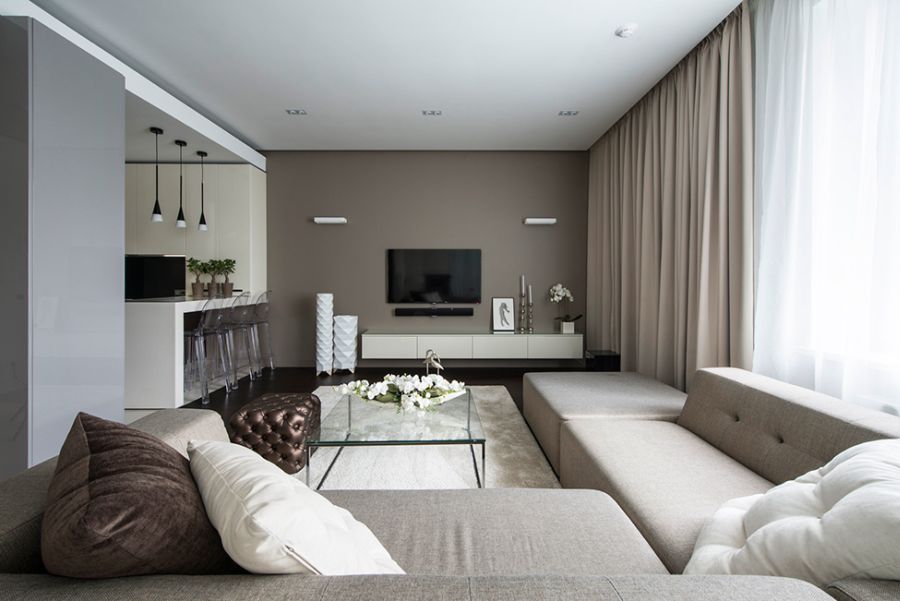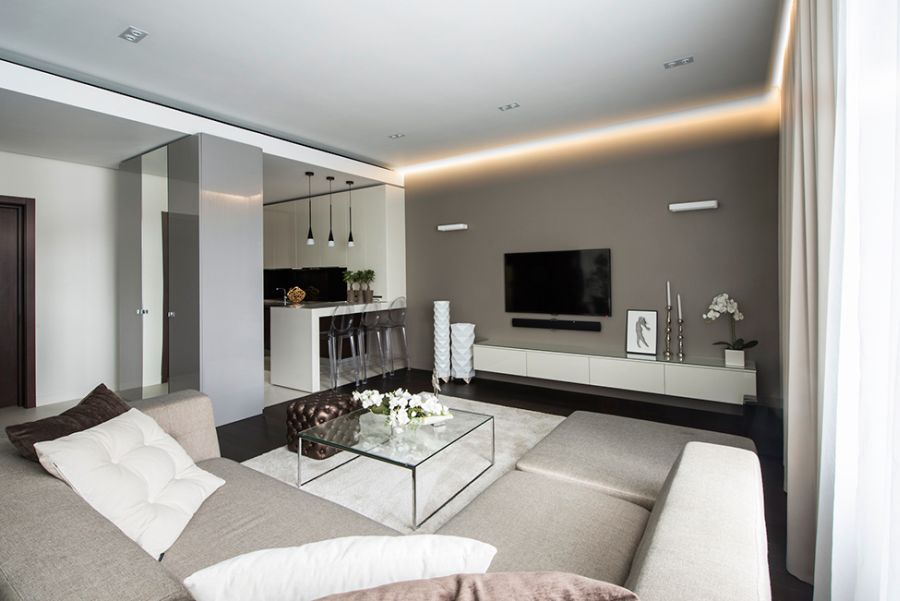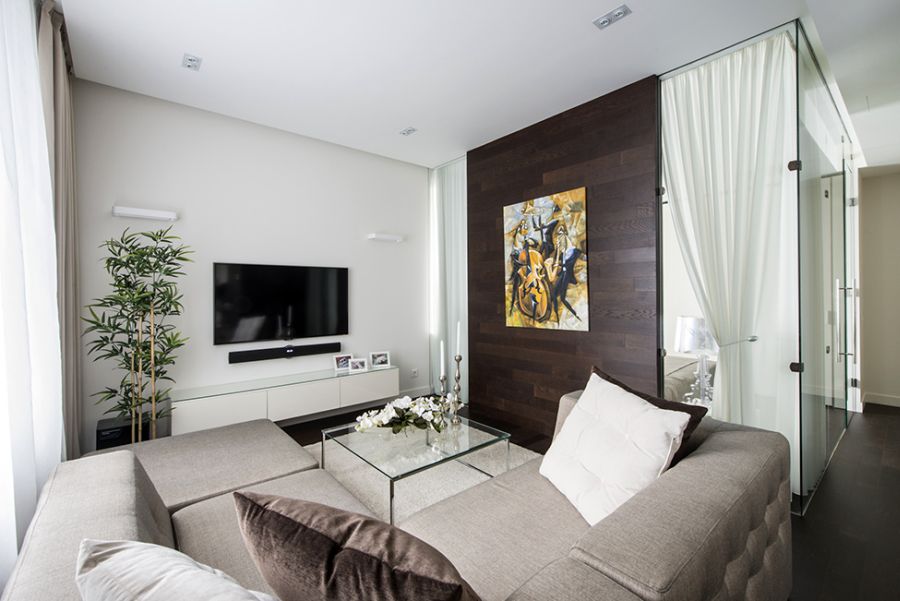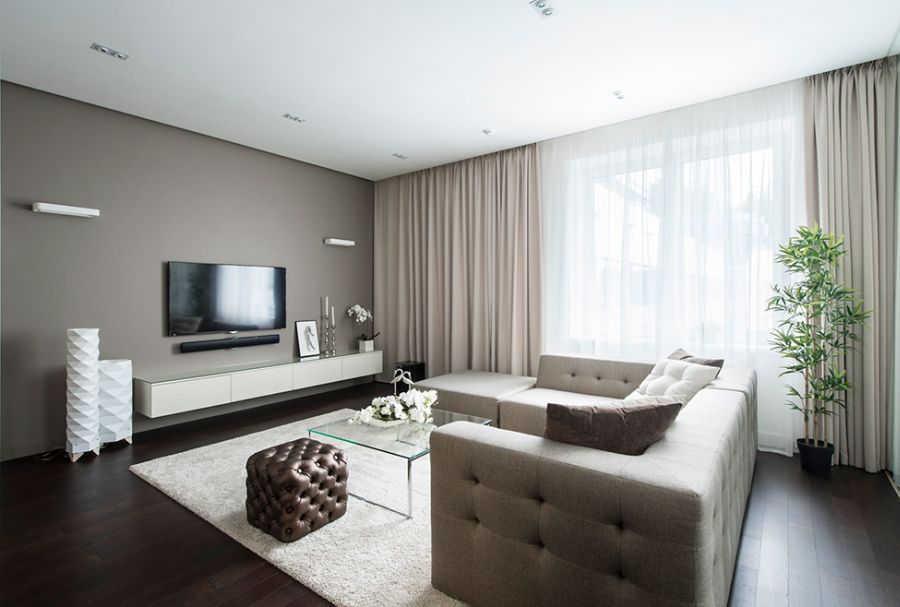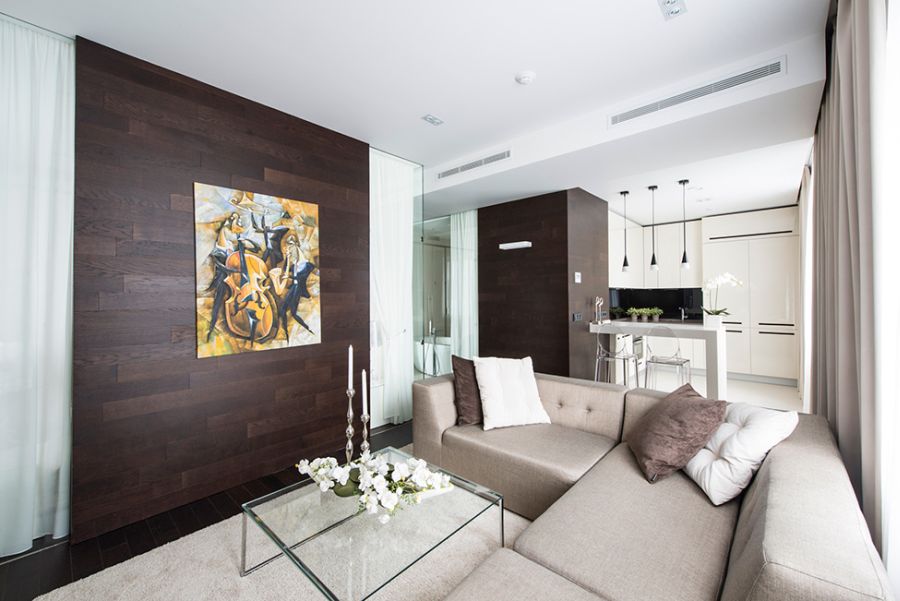 Lighting is the key element for creating an interior with glitz and panache. The allure of this exclusive space is accentuated by a combination of diverse lighting sources. Both pendant lights and the table lamps continue the sleek and understated theme. Charming recessed lighting offers an additional layer of illumination.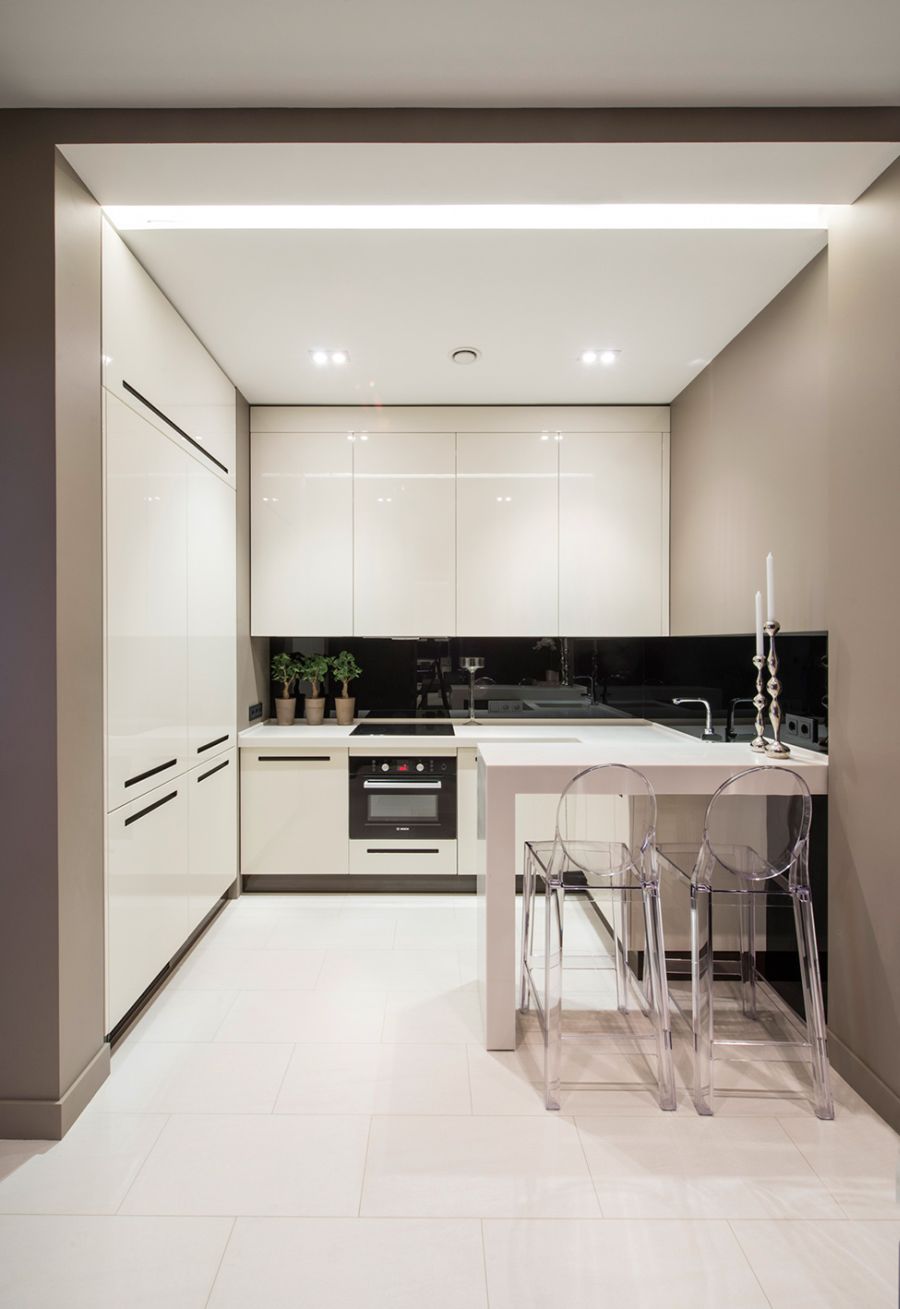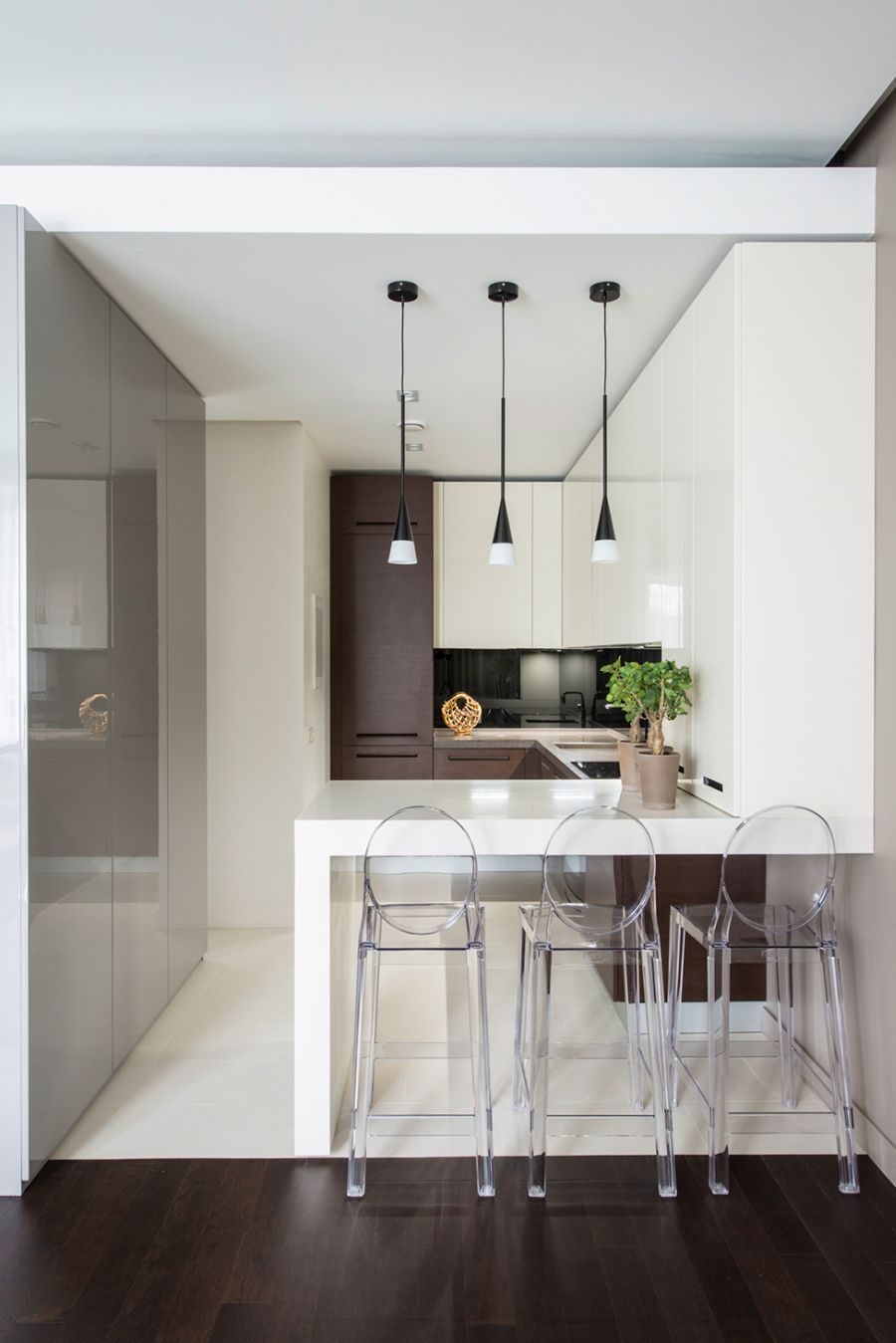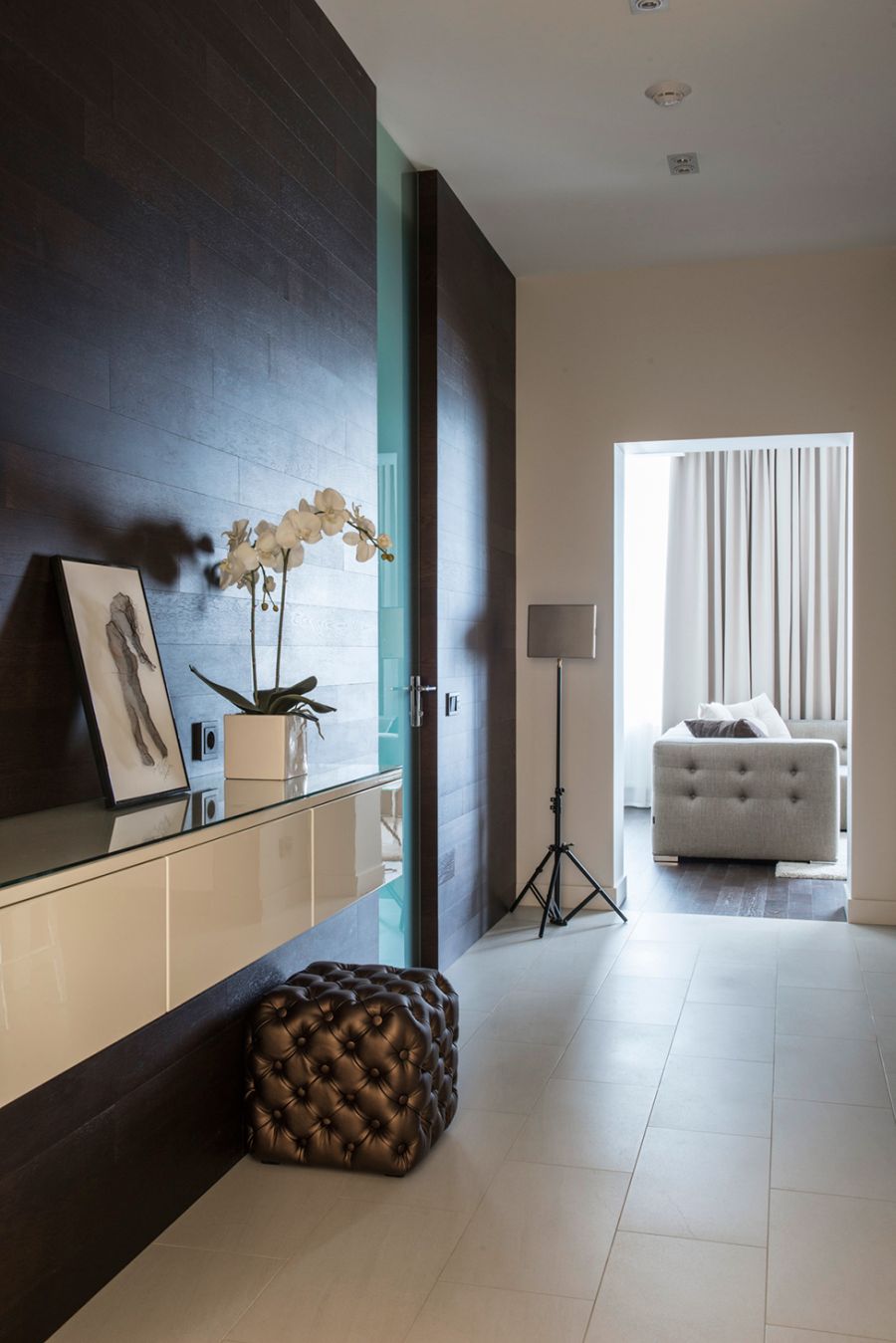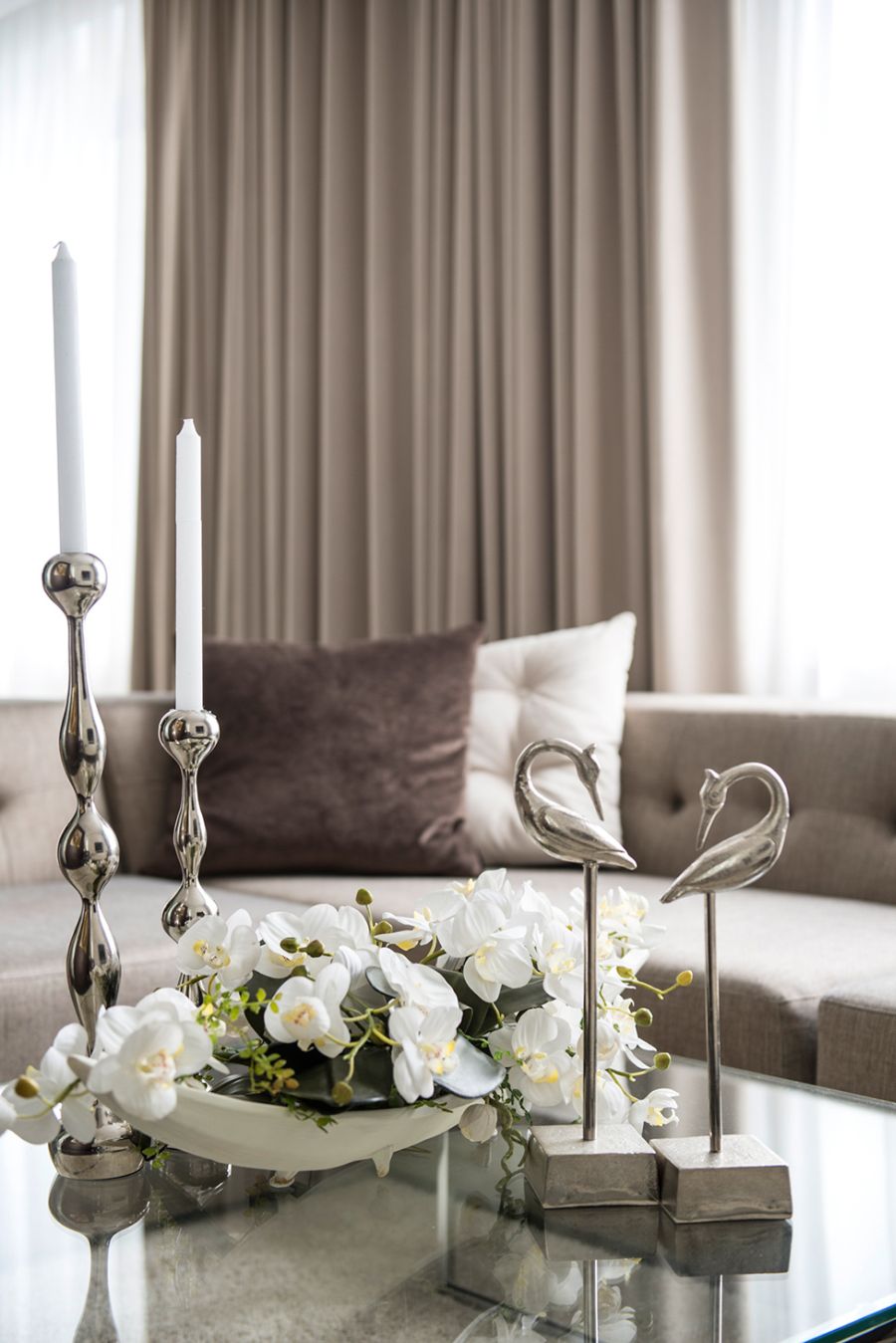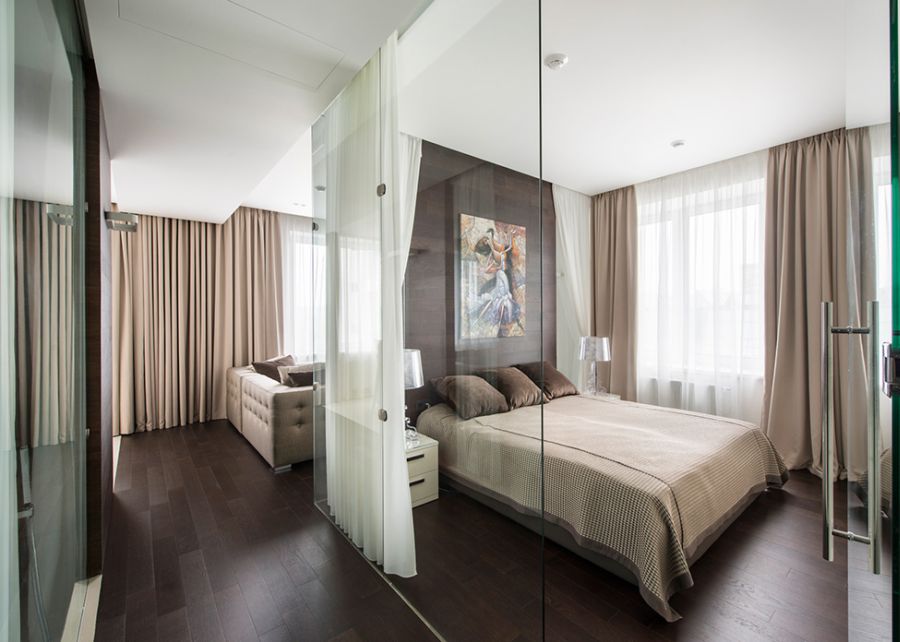 A modern kitchen in lacquered white shines through gleefully even as the small breakfast nooks steals the show with its space-saving design. The space-conscious bedroom and the spa-like bath are encased in glass with pristine white drapes providing the necessary privacy. A large wooden partition between the bedroom and the living area doubles as a beautiful art display.
Chic, cool and classy, black and white prints of Audrey Hepburn and Charlie Chaplin add Hollywood glamor to the refined space.