Think of IKEA and what comes to mind is a collection of Scandinavian-styled décor, space-saving furnishings and a much talked about annual catalog launch. Green energy and clean living are not the images that IKEA conjures up instantly. But that could well change soon as the Swedish furniture giant has just started selling photovoltaic solar panels in the UK across its all 17 stores.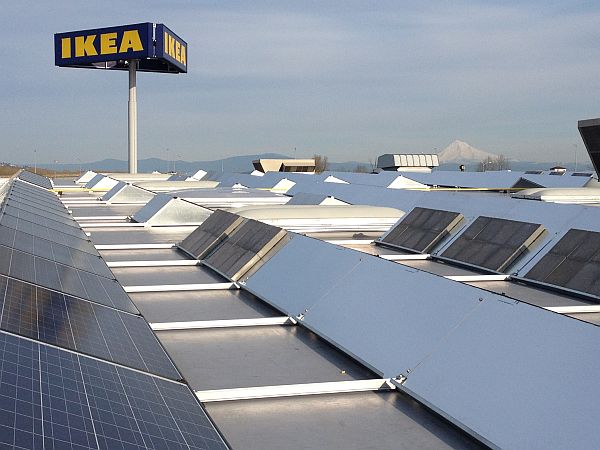 A Smart Investment
The initiative will bring solar energy to the doorstep of every IKEA UK customer who chooses to shell out £5700 ($9,200) for a 3.36 kilowatt 18 panel system. While that might seem a tad bit expensive initially, it includes in-store consultation, installation costs, and maintenance services. IKEA is offering these photovoltaic units in partnership with Chinese panel maker Hanergy Solar Group, who are pretty confident that an 18 panel system will pay for itself within seven years of installation.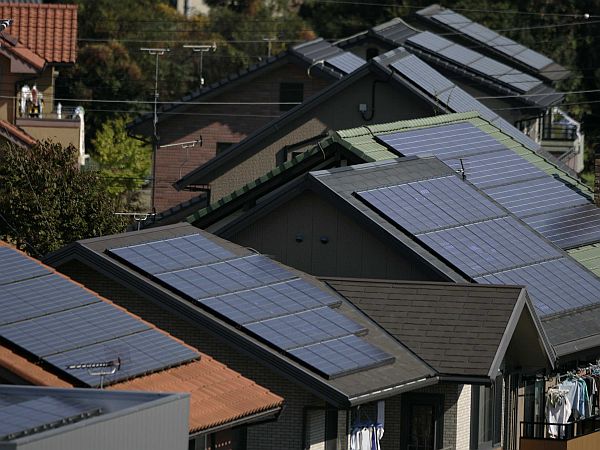 With green energy subsidies offered in the UK and savings on the power bills offered by the panels projected to be around £800 each year, the panel s are indeed a great long-term investment.
Sunshine And English Weather?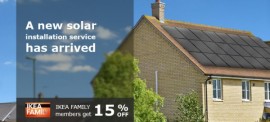 Obviously the big question on everyone's mind is how well these photovoltaic panels will perform in the typical British weather.
With soggy summers and cold winters, should the average UK household turn towards the latest temptation from IKEA? The answer is a confident yes! from Hanergy Solar Group. The sleek black thin-film solar panels offered by the manufacturer are specially suited for the diffused low-light weather conditions in Britain.
We know that our customers want to live more sustainably and we hope working with Hanergy to make solar panels affordable and easily available helps them do just that.
Looking Ahead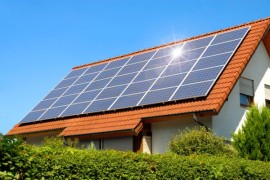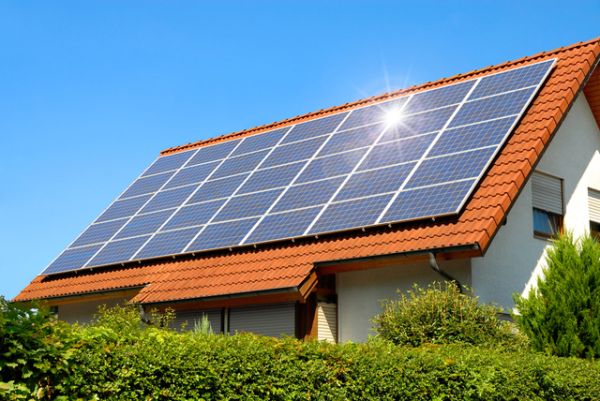 IKEA has indeed opened up a wonderful new arena for those looking to turn towards solar power. The décor giant has chosen the UK as their test market and success here could see IKEA stores across Europe and in the US start selling smart solar panels, soon.
An interesting aspect is that there is also a zero-down-payment finance option that the company hopes will lure in customers, who find the initial costs of a solar panel installation a bit daunting. This, along with the 'tax free savings' should generate a fair amount of interest towards solar energy among general public.
If the project succeeds and proves viable from a business perspective, other furniture giants and large retail chains could embrace solar energy with equal enthusiasm.
Modern homes are much more than mere aesthetics. It is form and functionality blended together with perfection. Smart ergonomic and economic choices will be the key for smarter homes of tomorrow.
For those in the UK looking for an alternate energy solution, another option has just opened up.
Would you buy IKEA solar panels?