Located in a renovated 1898 building in Östermalm, Sweden, this cool and stylish apartment exudes elegant Scandinavian charm with amazing ease. Clad in pristine white and wooden floors that have been painted in white, the home presents the perfect backdrop for a beautiful Nordic style. The corner apartment is spread across 91 square meters and thanks to its location in the building, is blessed with ample natural ventilation. Large windows placed in the living area and the kitchen, light the space beautifully.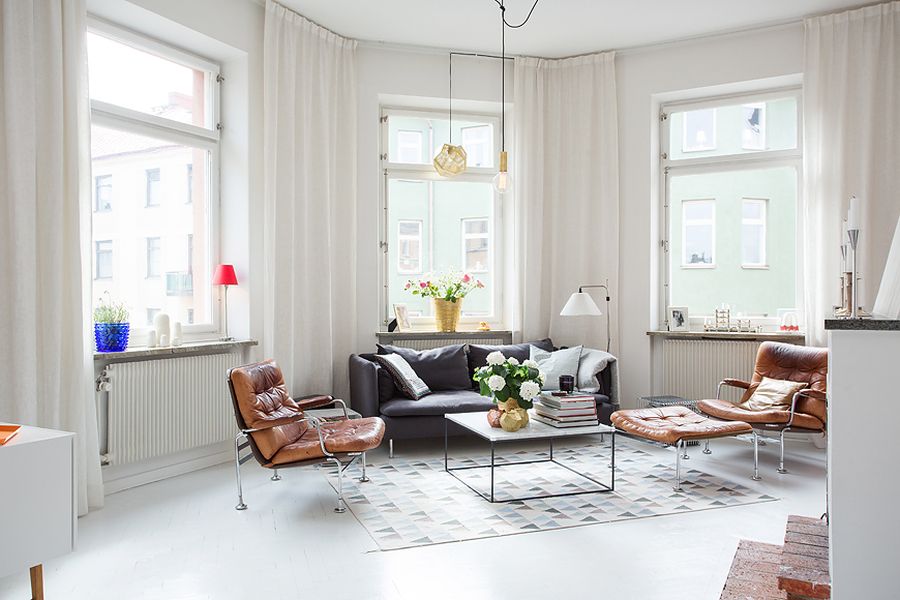 The renovated and newly decorated home sports furnishings and accessories that truly give it an inimitable appeal. While much of the interior is draped in cool neutral shades, a bright purple cabinet and a lovely wall print add much needed pops of color. Despite its overwhelmingly Scandinavian style, the apartment surprises you with unexpected twists at every turn.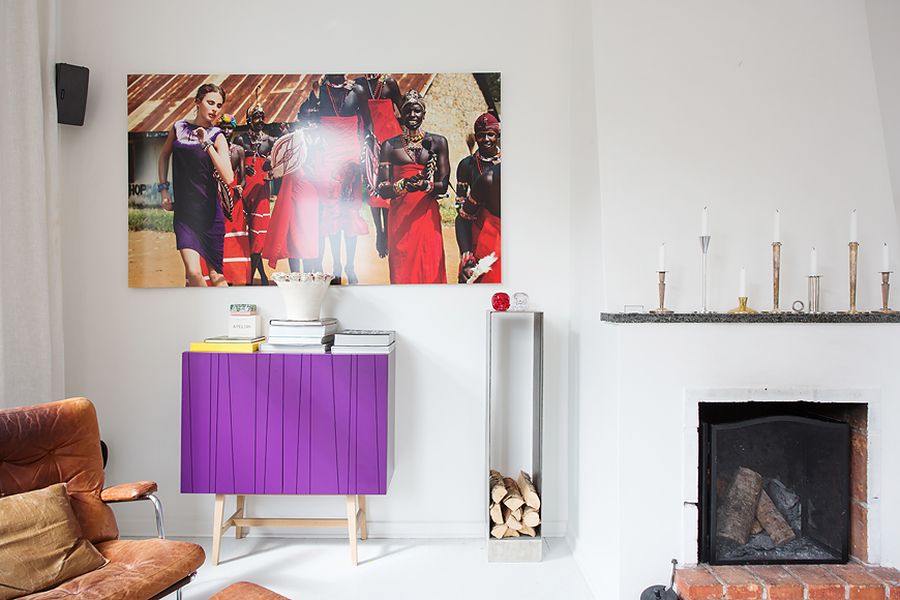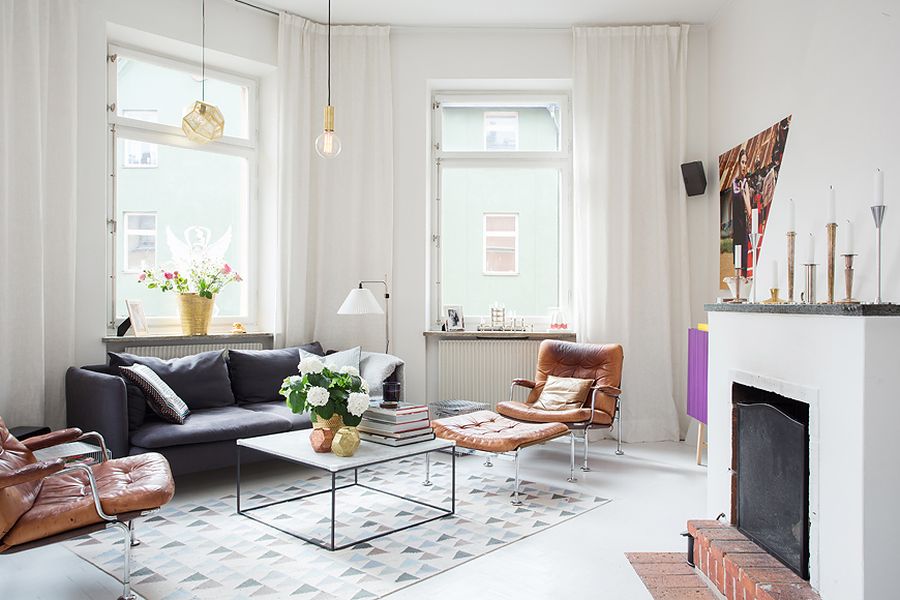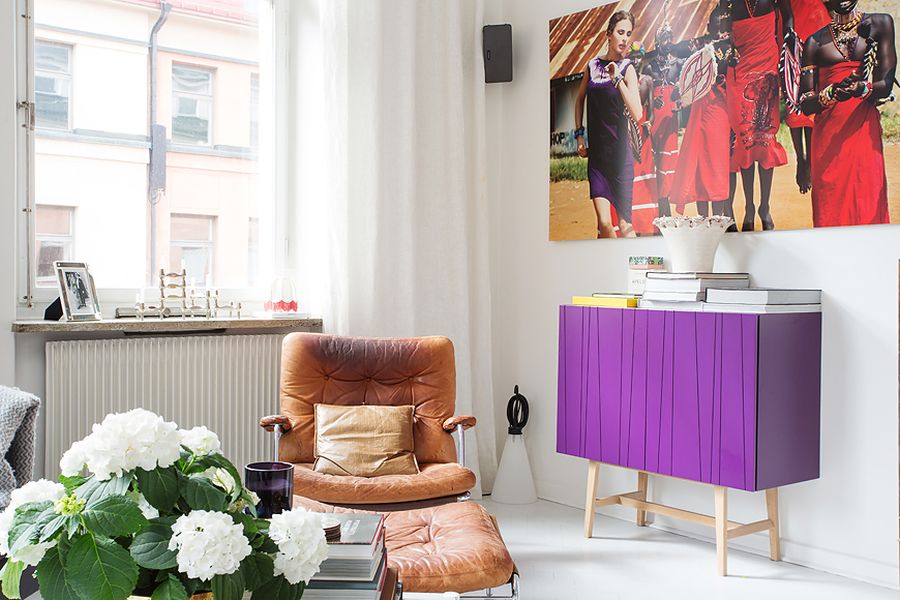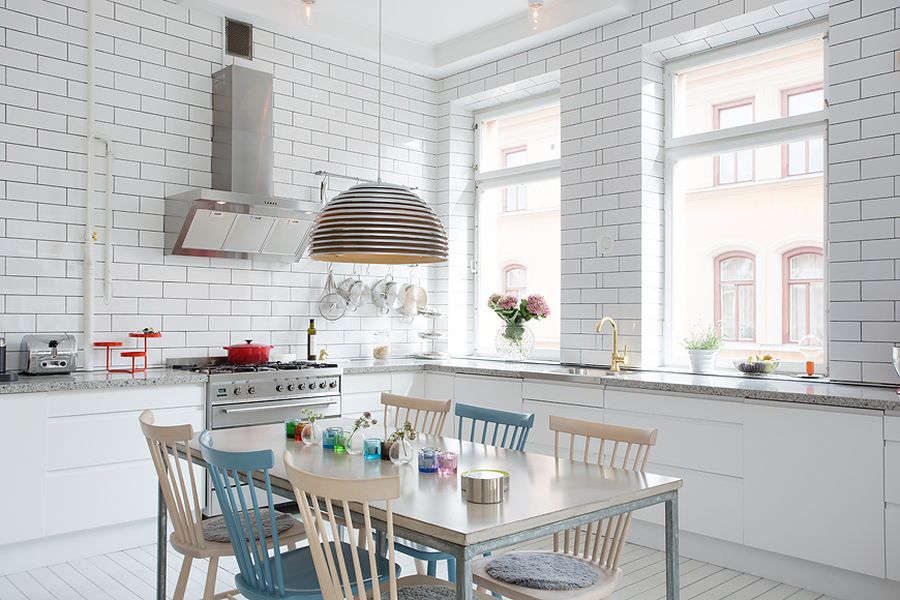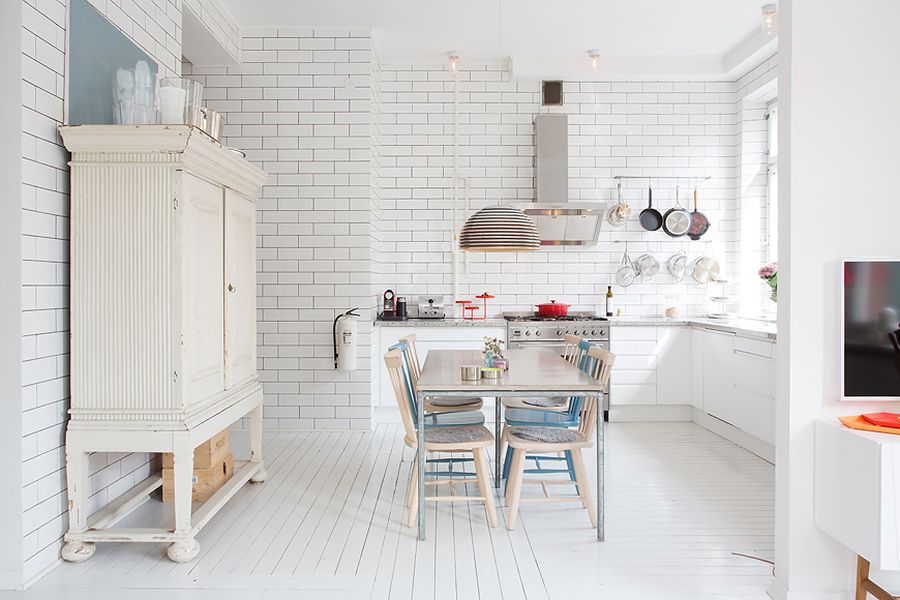 Brass adds plenty of style and a glitter to the stylish Swedish apartment in an understated manner. From beautiful flower vases, to bed lamps and kitchen faucets, brass make a surprising appearance in every room of the home. A cool combination of blue and white is used in the spacious dining area, while pops of red in the form of cookware brighten up the kitchen.
With a kids' room, nursery and a plush bedroom following a similar design style and color scheme, each space feels like it is flowing into the next.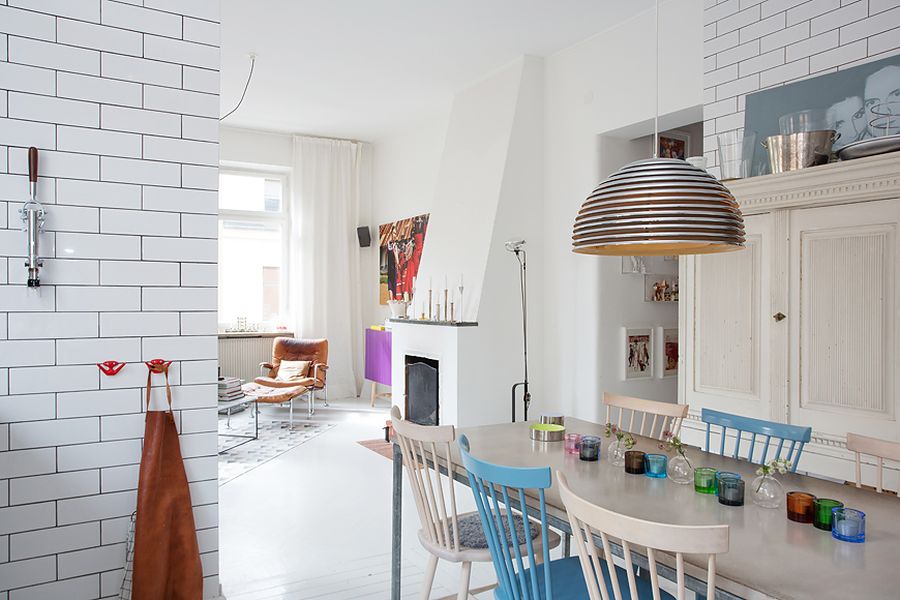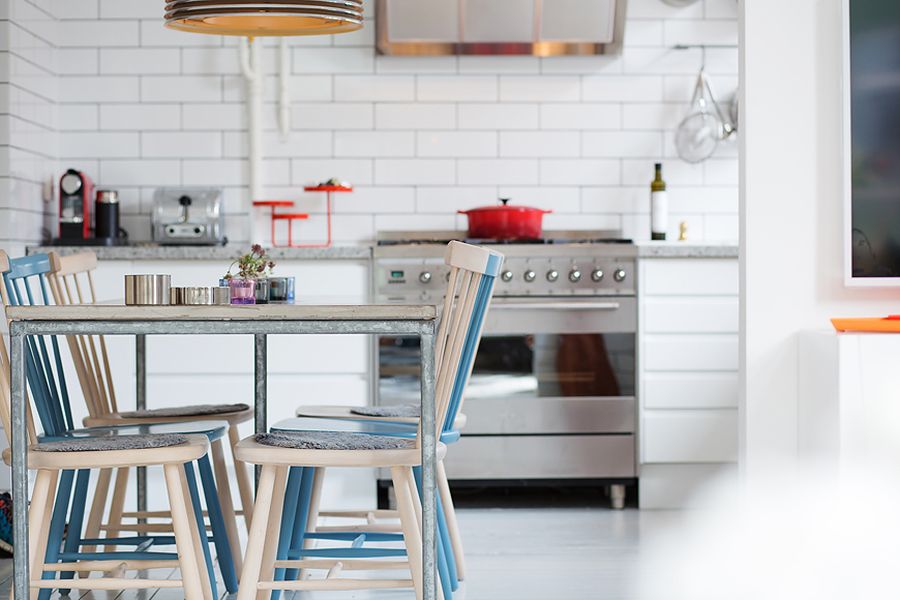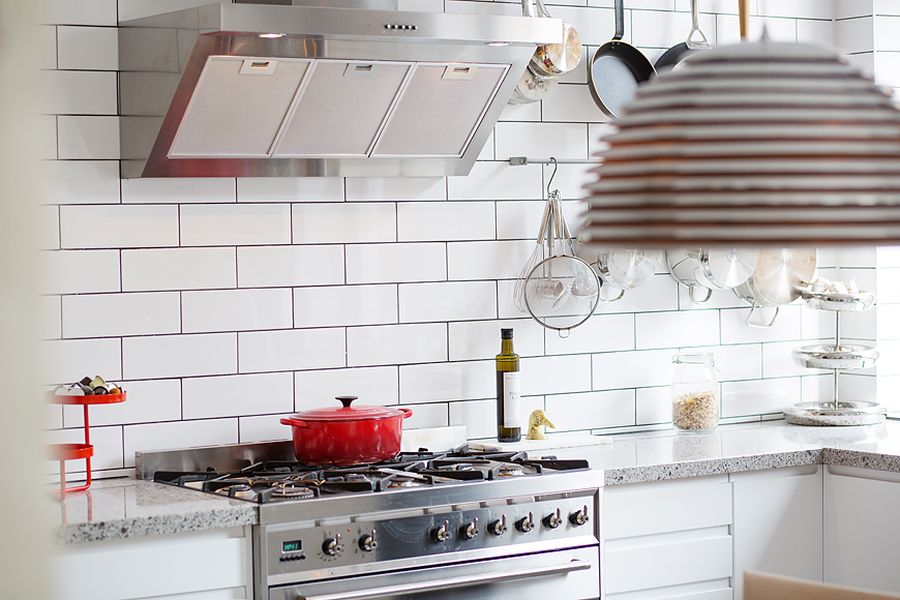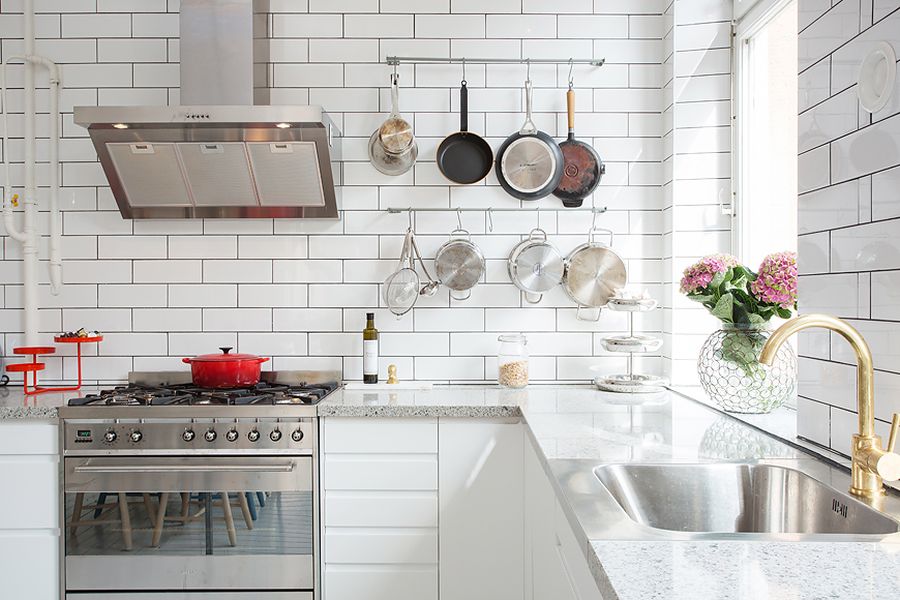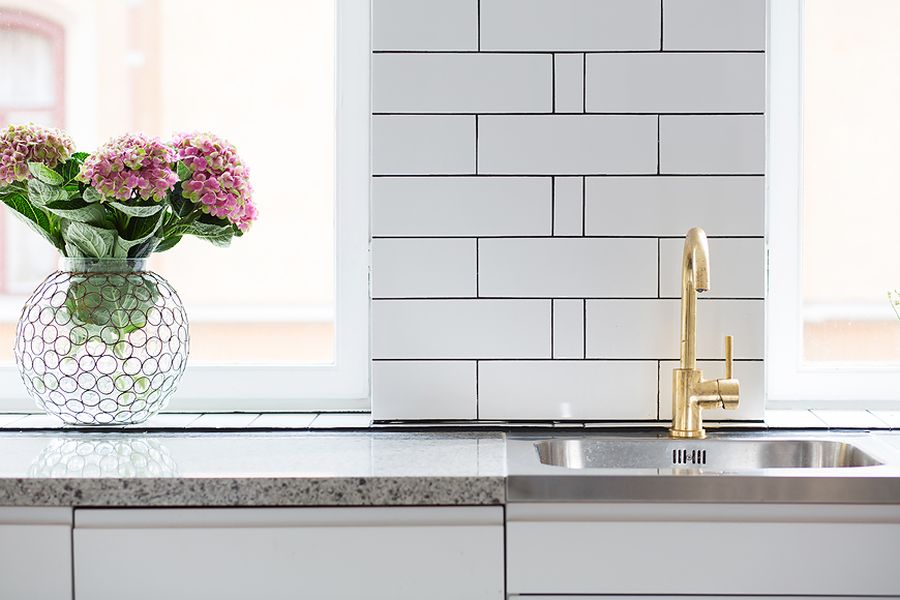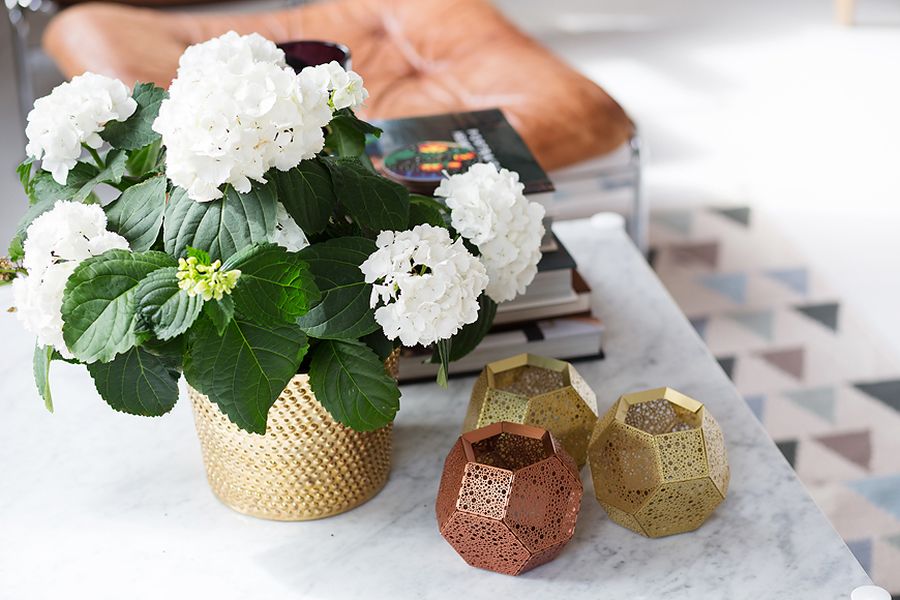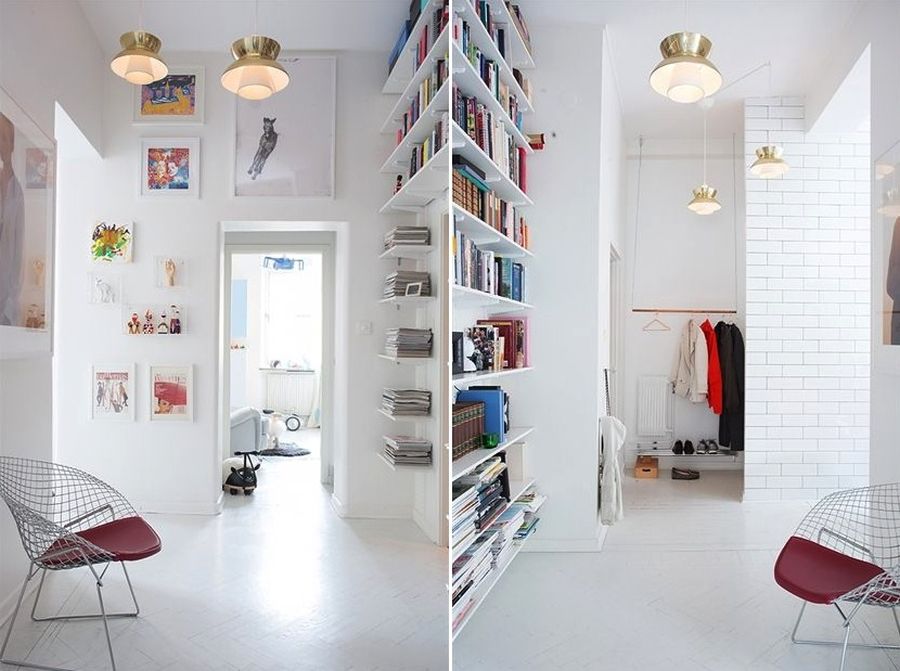 Exposed tiles, accent fabrics and fabulous pendant lights are used to give each room an exclusive appeal. A cozy reading nook, lovely closet and modern bathrooms in contrasting black complete the gleeful apartment. Bright, airy and refreshing, this flamboyant space is currently available for rent. Eclectic and exciting, it sure makes a lovely home!