There is absolutely nothing like some brilliant art work to decorate the walls of your home in sophisticated style. The Beet Residence in Seattle, Washington really takes this approach to heart as its gorgeous interior is laced with some fabulous art work. While some of these collected art works have been hung on the walls, others have been painted to create a vibrant setting. With a backdrop that is as minimal as possible and décor that compliments the breezy atmosphere perfectly, the residence seems to borrow lavishly from the contemporary chic style that took shape in the SoHo neighborhood of New York.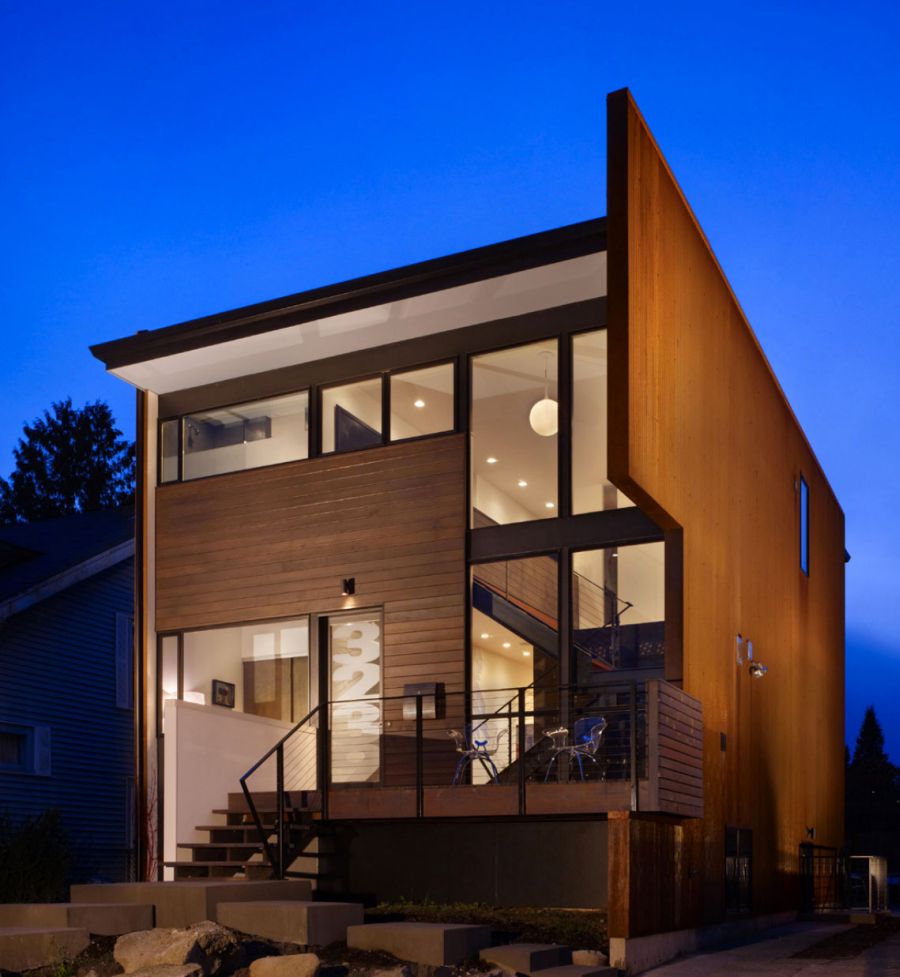 Designed by Chadbourne + Doss Architects, the Beet Residence is a two-story structure that is largely clad in wood, glass and concrete. High ceiling, smart lighting and pristine white walls ensure that the open living room, dining area and the compact kitchen embrace the art gallery style. One of the interesting features of the home is the television above the dining table that is hung from an overhead track. This obviously allows the home owners to view it from pretty much anywhere on the lower level of the home.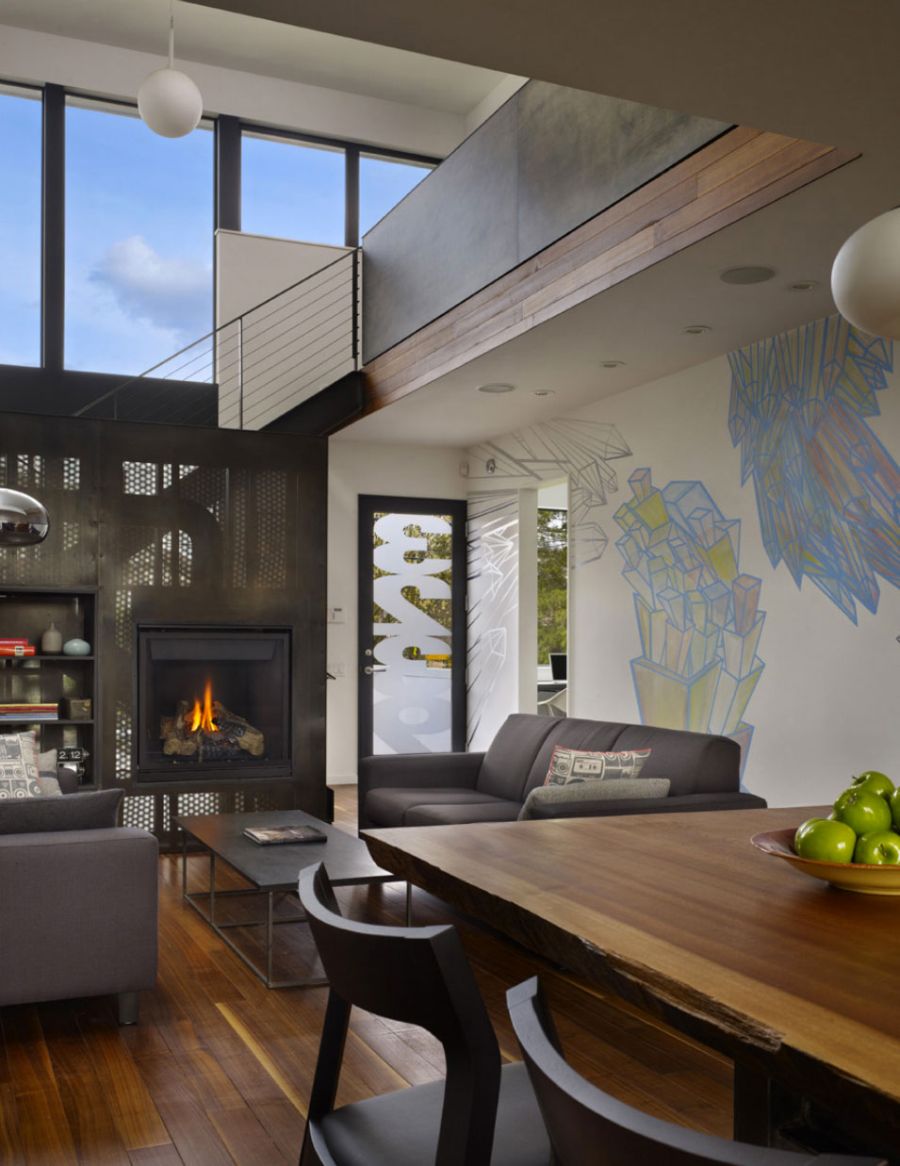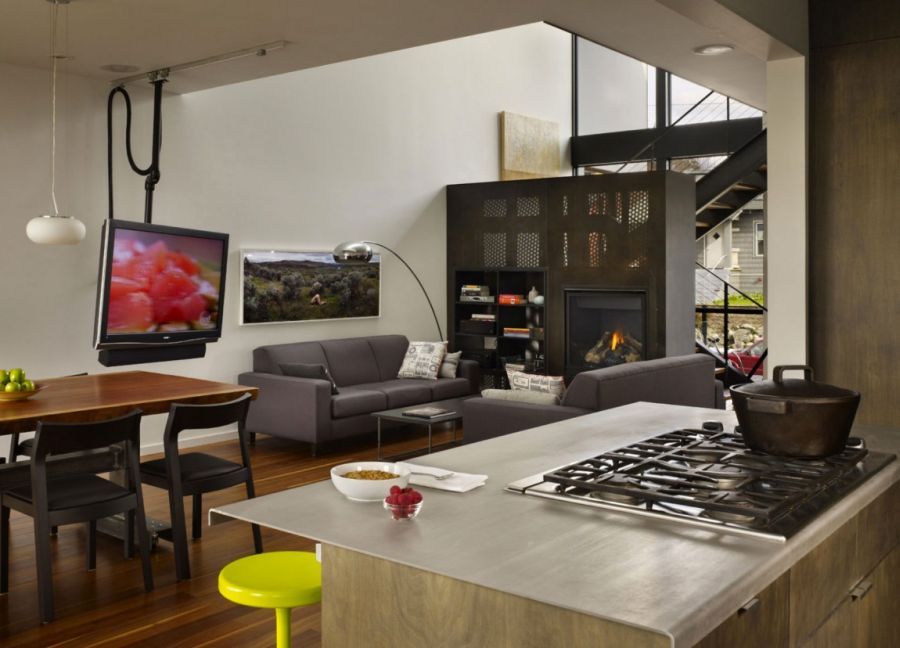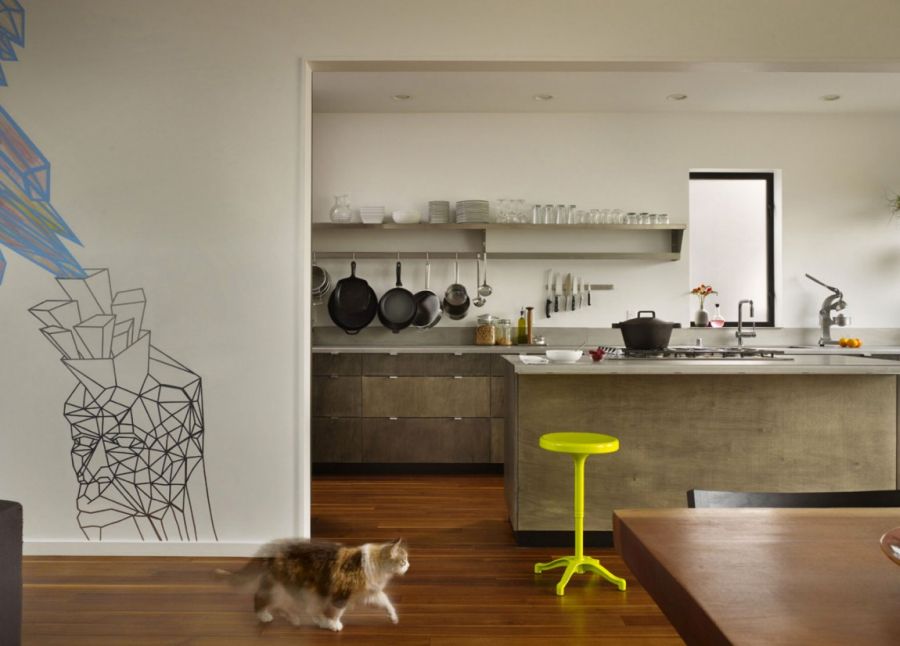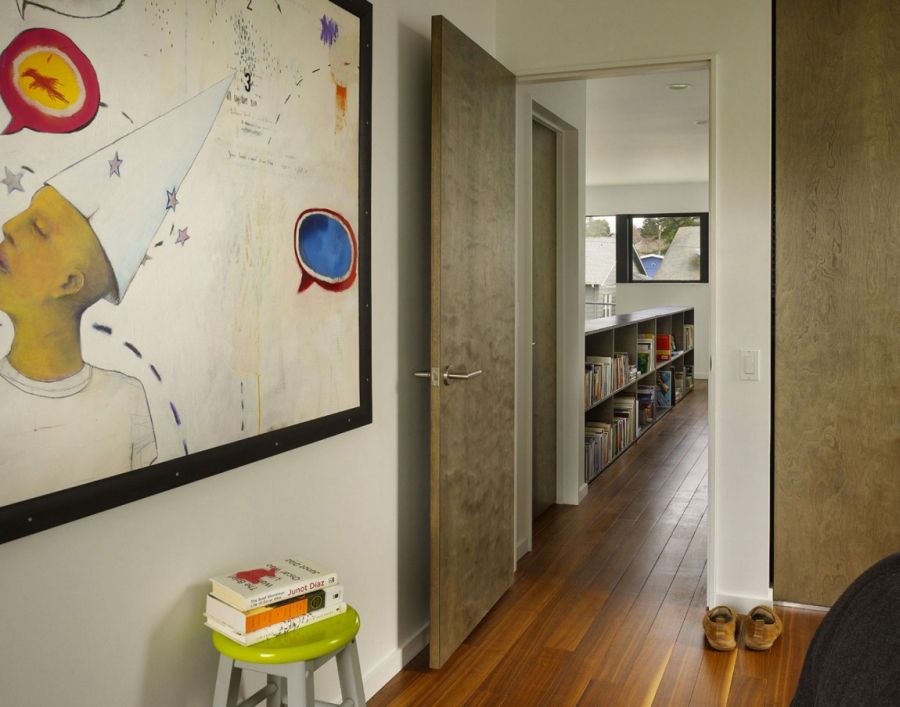 Beautiful glass windows offer unobstructed views of the city even as the top floor features the private quarters along with a cool library next to the guardrail. A laundry, shared bath and couple of bedrooms complete the vibrant home. The fascinating walls of the residence are the ones that demand most attention as they have been designed to showcase the owner's growing art collection in an impressive and charming manner.
Sporting a stylish landscaped backyard and a cedar terraced deck, it adopts a fresh, unique and art-centric take on interior design. If you are an art lover, you are sure to fall in love with this Seattle home!