Located in Bosques de Las Lomas, in Mexico City the P-901 is a private residence designed by Craft Arquitectos in a refreshingly modern manner. Conventional partitions and a design plan that largely relies on walls to demarcate individual rooms are done away with in the P-901. The home uses lighting and solid blocks of varying heights for zoning of space in a remarkably modern manner. With gorgeous views of the landscape outside becoming an integral part of the interior, the luxurious residence paints a picture-perfect image.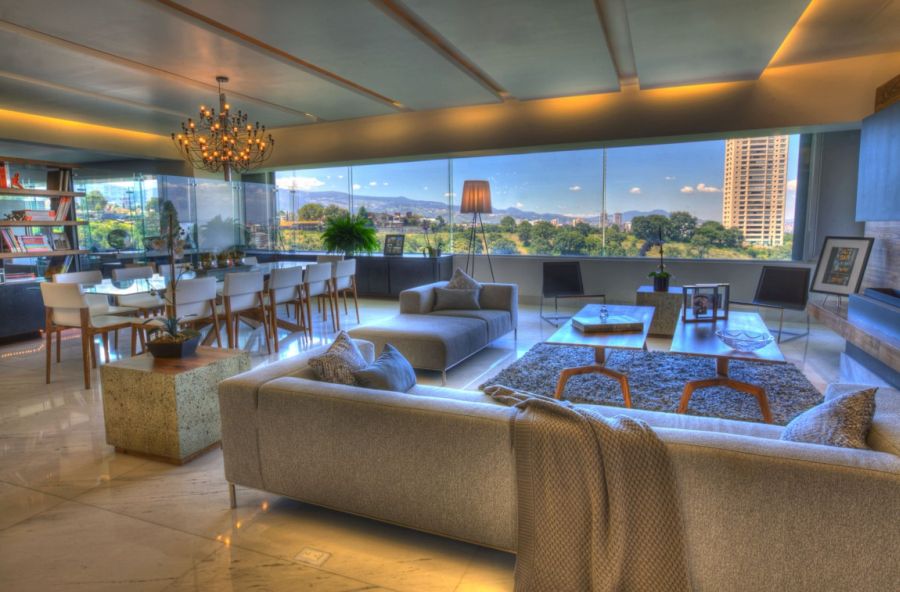 The balance among the various elements used to craft the house is simply outstanding. Wood, glass, stone and steel complement each other beautifully to create a multitude of harmonious textures. An open living plan welcomes you inside with a large living area, a beautiful book display that steals the show, spacious dining space and an ergonomic modern kitchen. It is the fabulous home library/book display with a comfy Eames Lounge Chair at its heart that stands out as the remarkable feature of P-901.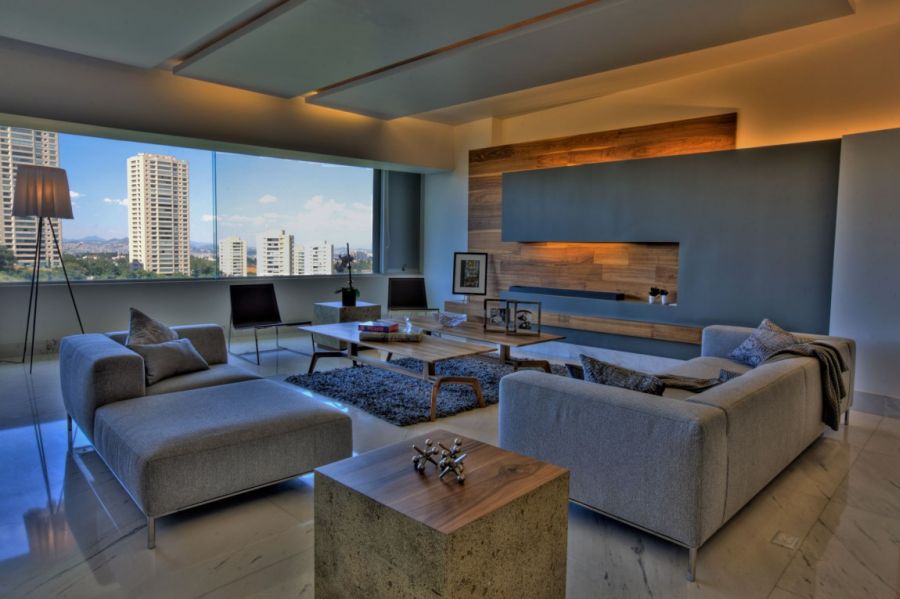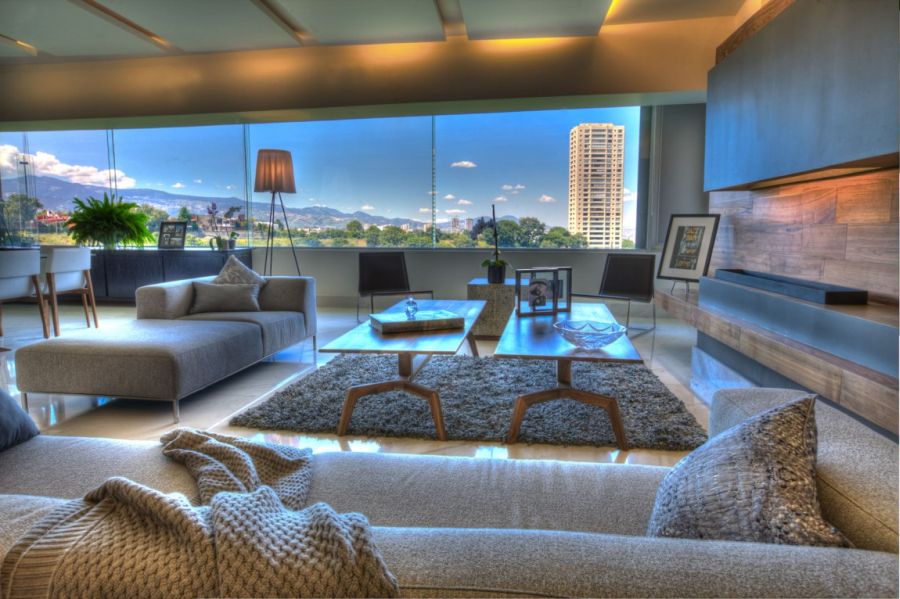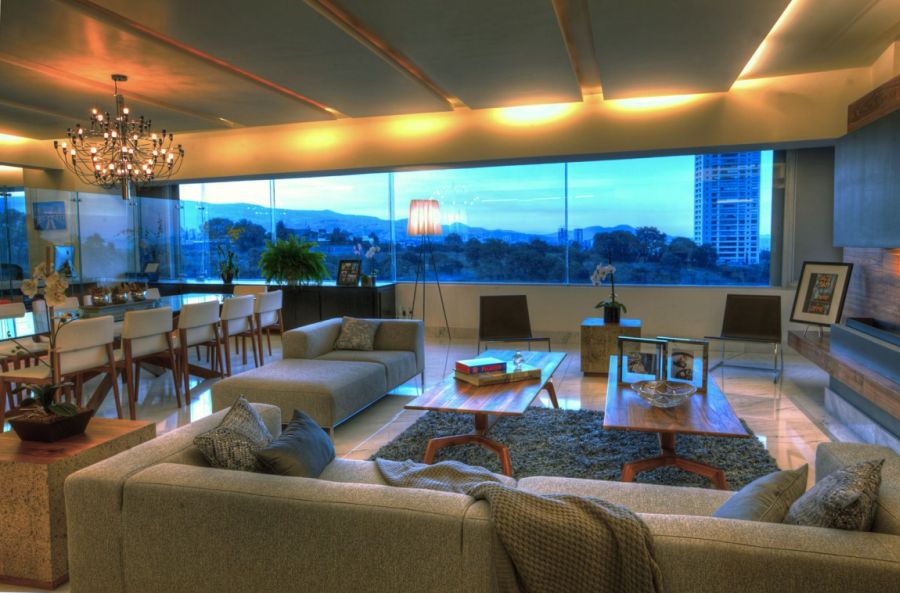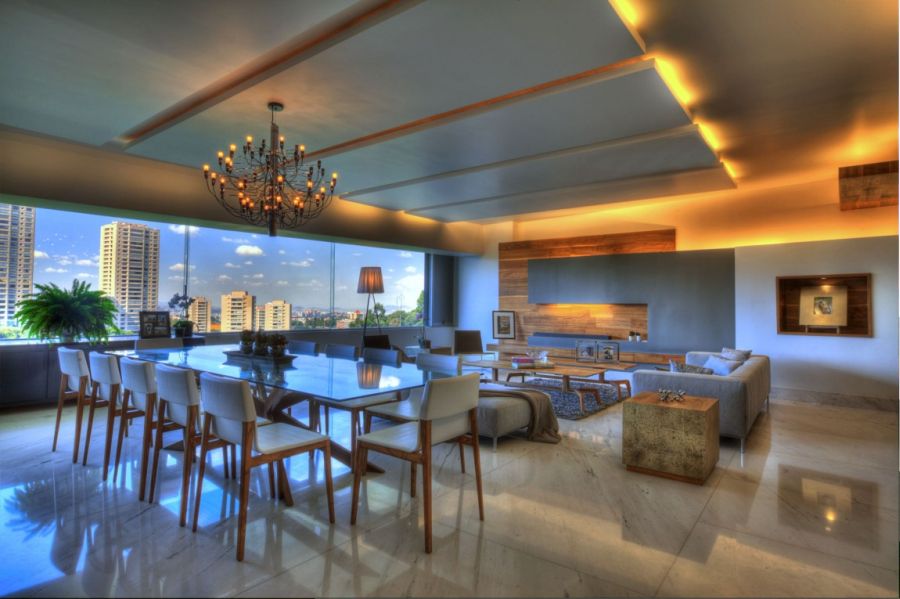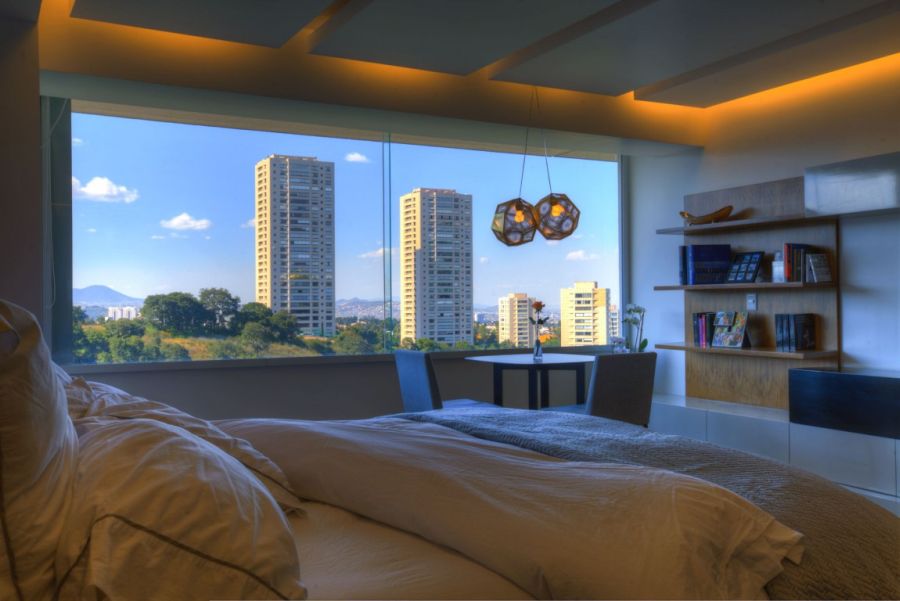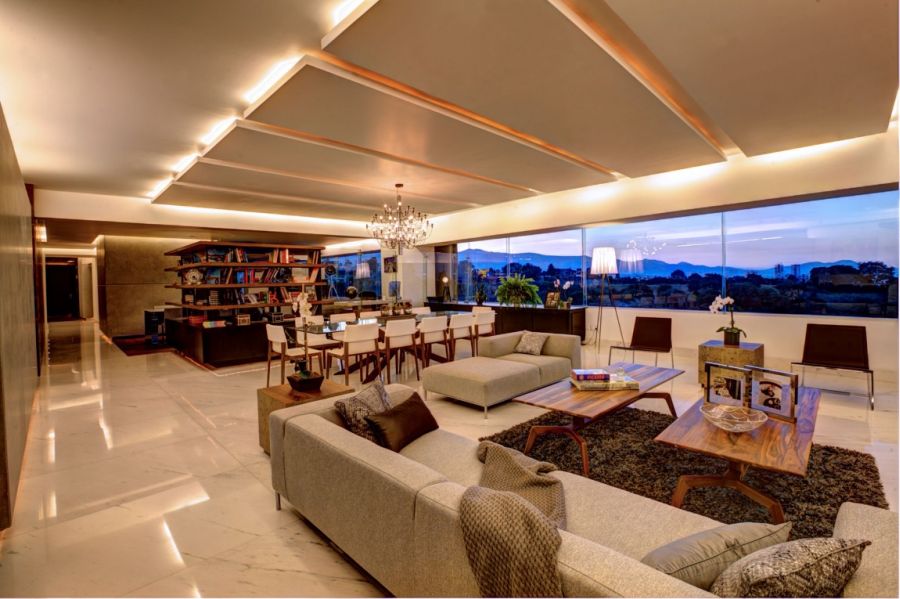 Large glass windows ensure that the view on the outside makes a sweeping presence and a plush bedroom brings in a sense of airy opulence. Colors and décor are kept largely neutral and smart recessed lighting gives the home its unique aura even as it accompanies natural light during daytime in a poised fashion.
The trendy and elevated wooden cubes both in the living room and the bedroom are an interesting idea that other homes could adopt as well. A home office enclosed in sliding glass doors completes this contemporary home with resourceful additions.