Renowned across the planet as the birthplace of modern chic, SoHo is indeed one of the unique crown jewels of New York. The vibrant neighborhood was once a permanent refuge for some of the world's most creative designers, architects and artists. But the eccentric art galleries that showcased cutting-edge design trends have given way to lofts and apartments in the last decade or two.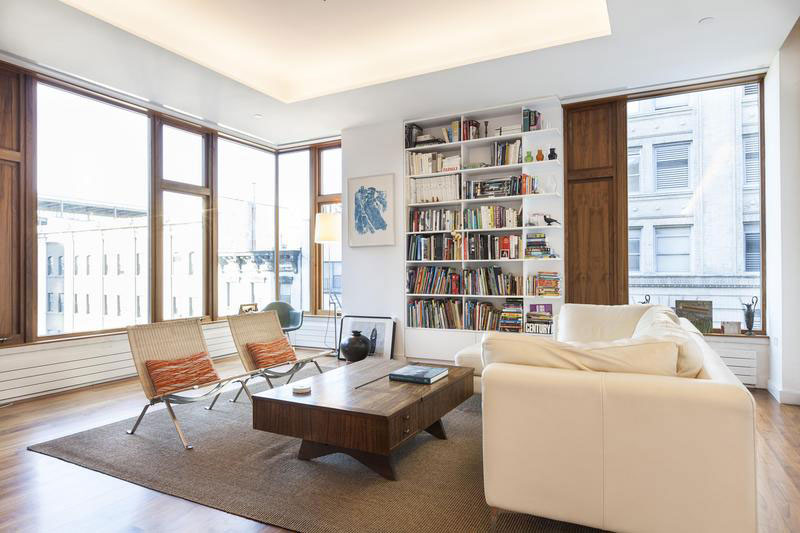 Yet, the inimitable charm of SoHo is still a must see sight around the Big Apple and the Golden Ratio is just the place to crash at as you explore the famed cobbled streets around it. The lovely apartment is smack in the middle of the SoHo neighborhood. With landmarks like Houston Street, Lafayette Street and Canal Street all around, there is plenty for you to explore on your wonderful trip to New York. Providing a luxurious retreat to a party of six with ease, the apartment is all about design that is both appealing and ergonomic.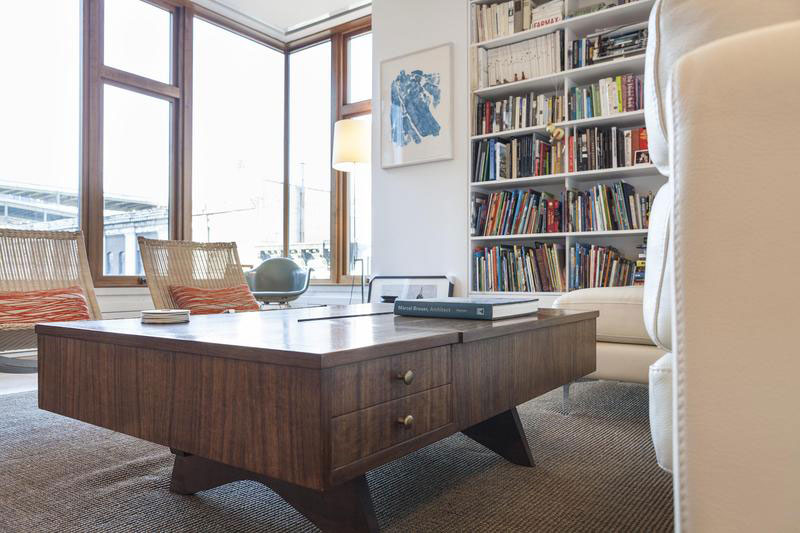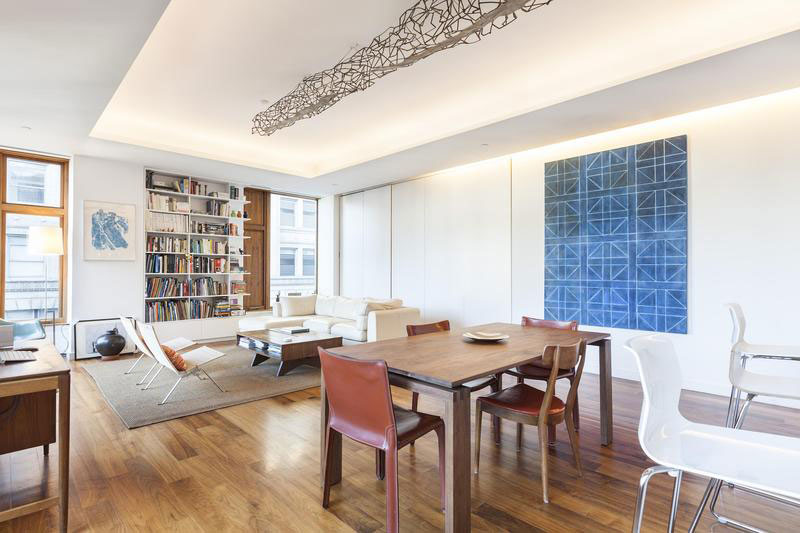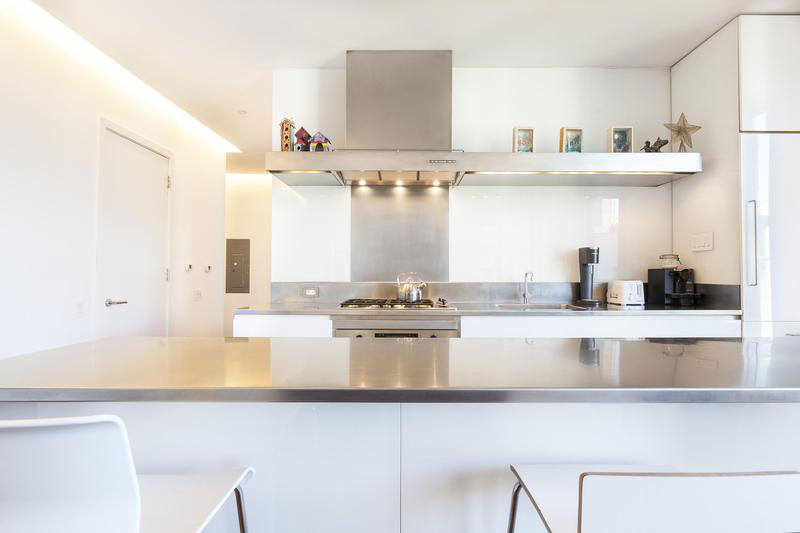 The three-bedroom and two-bathroom apartment is clad in cool neutral colors with white predominantly dominating the backdrop. A passion for travel and exploration is showcased with elements like the enormous book shelf and the maps in the kids' room. The large living area, dining space and the ergonomic kitchen all come together in an open living plan. Comfortable bedrooms offer ample privacy while the bunk beds in the kids' bedroom can accommodate the little ones with ease.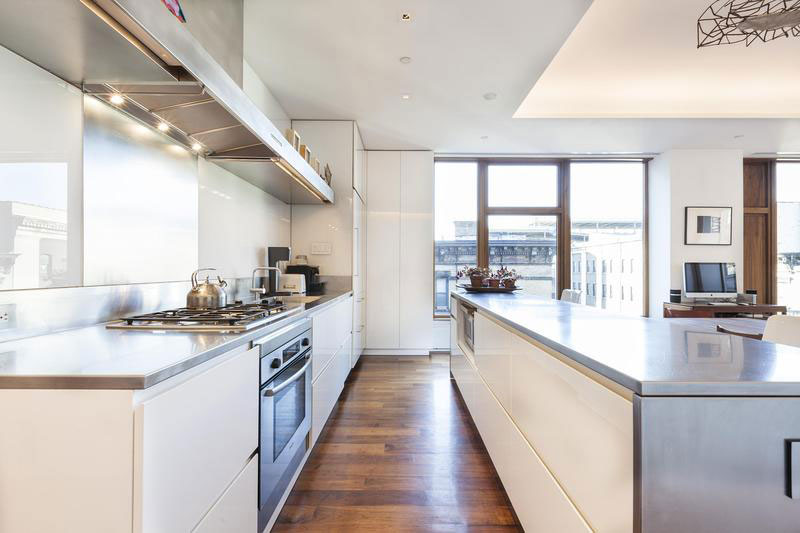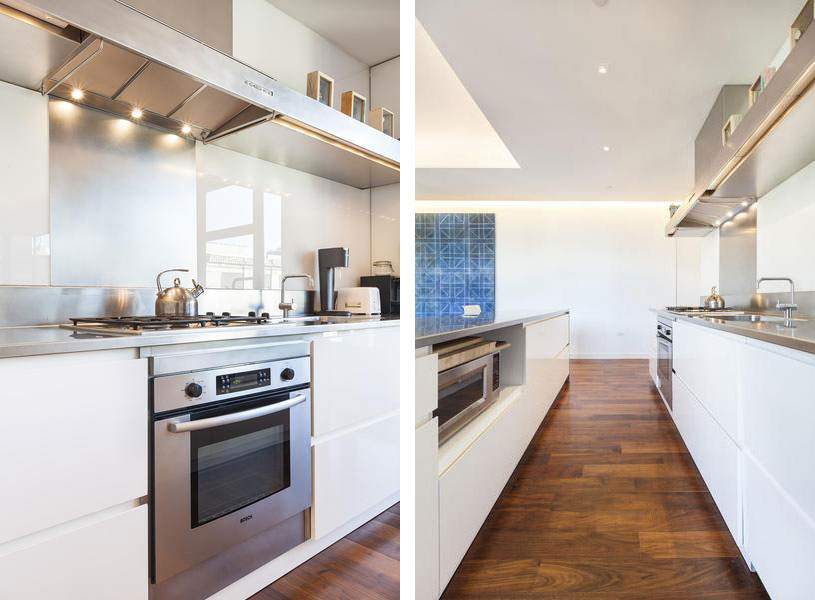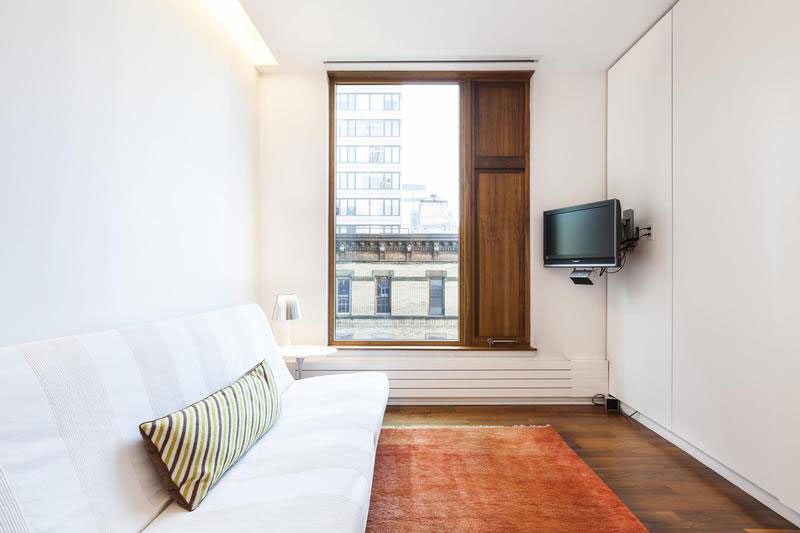 Décor additions like the wicker chairs bring in a hint of playfulness even as clean design lines and sparkling kitchen countertop add a hint of gloss. Famous New York attractions like the Tribeca and Hudson River Park are just a small stroll away. Offering a base camp pad for your SoHo experience, the Golden Ratio is available for short term rentals. Tempted to take a trip to New York?