The 299 Soper Place by Barry J. Hobin + Associates Architects in Ottawa is a wonderful example of a contemporary makeover that offers complete connectivity with the world outside. Replacing an old 2-car garage and an indoor pool house, the new structure sports a multitude of features that promise loads of opulence. The addition of the new unit was done keeping in mind the needs of the owners while bringing a subtle hint of Scandinavian style throughout. A lavish spa, multipurpose lounge and a guest house have been added by the designers, along with a brand new and expansive 4-car garage unit.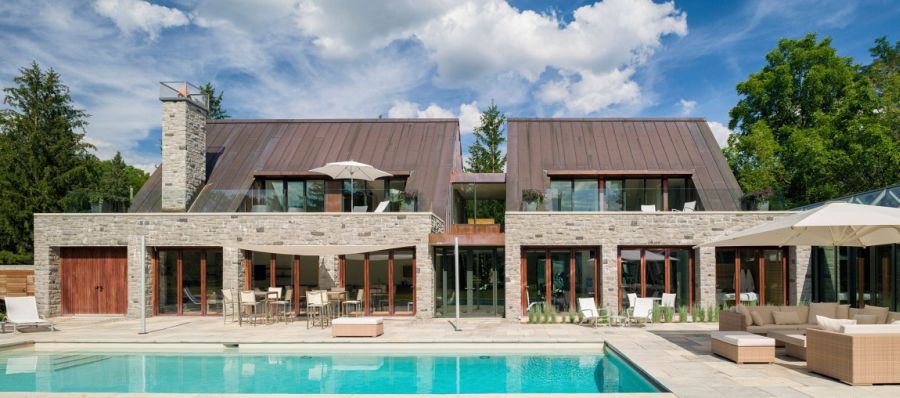 The shining highlight of the residence is obviously the fabulous indoor glass passageway connecting the old house with the new addition. Exceptional glass walls and ceiling allow you to enjoy the sights and sounds outside while still staying protected from the elements. Crafted in wood and stone, the guest house in the new structure is concealed from the street view in a smart fashion. Opening up to the gorgeous pool and deck area, windows in the guest room present unabated views of the surroundings.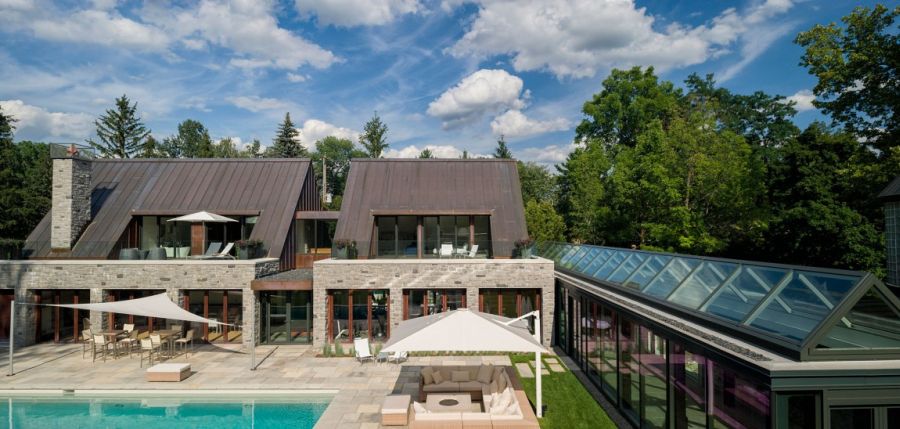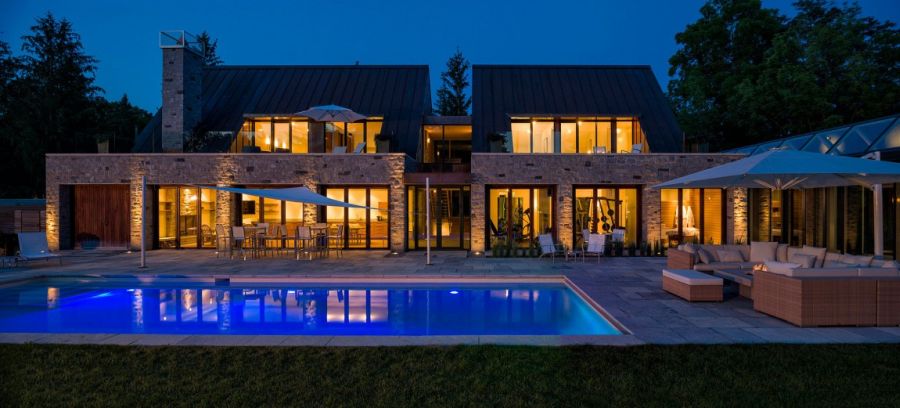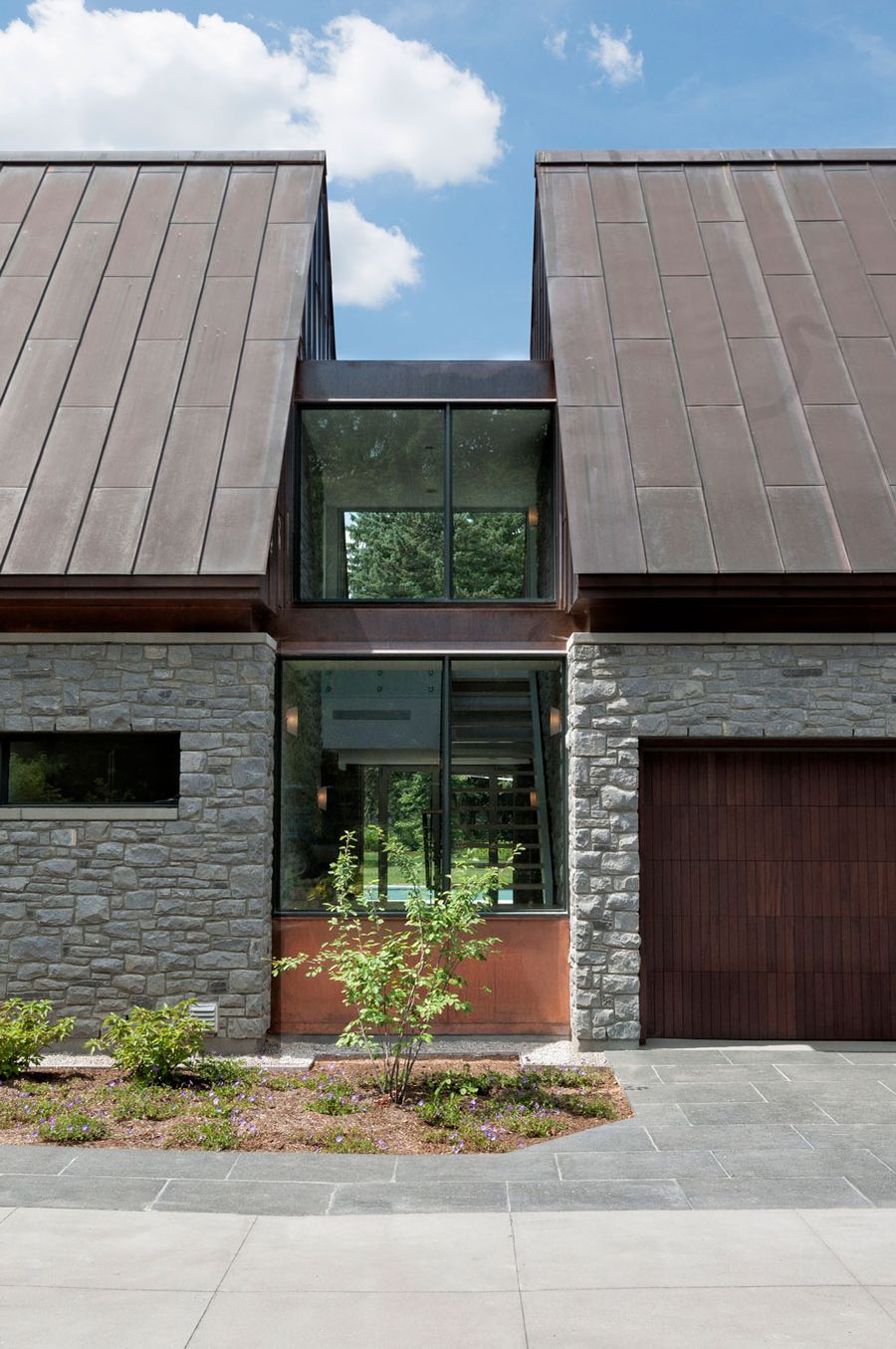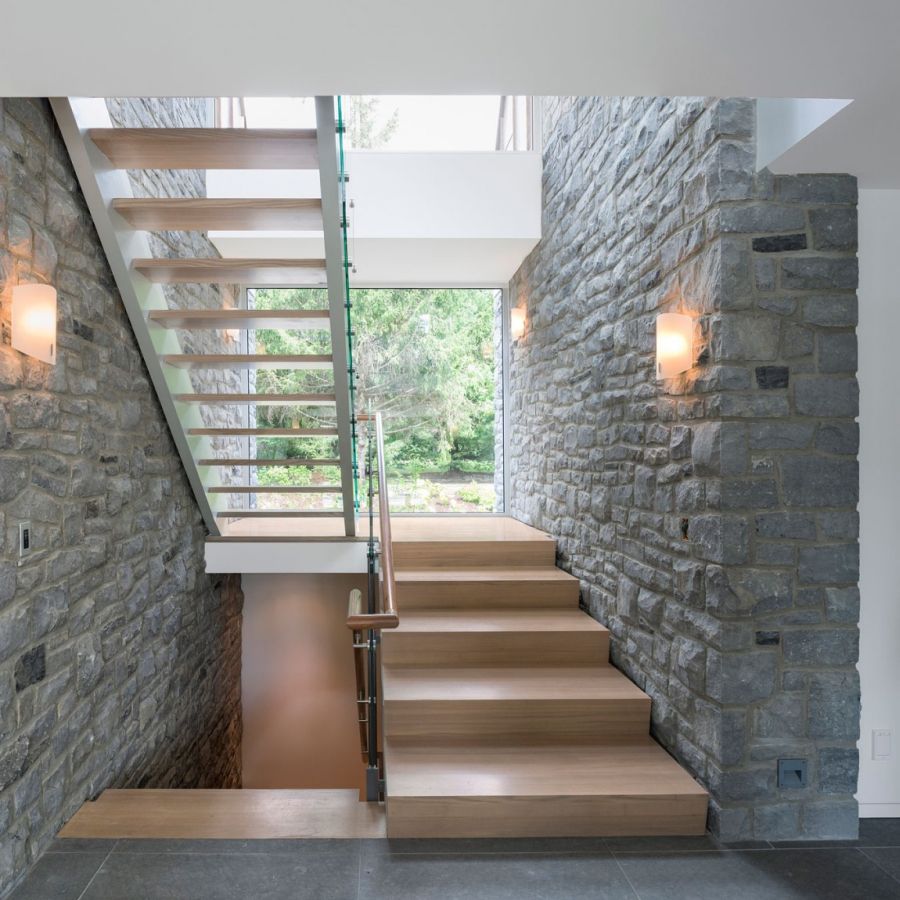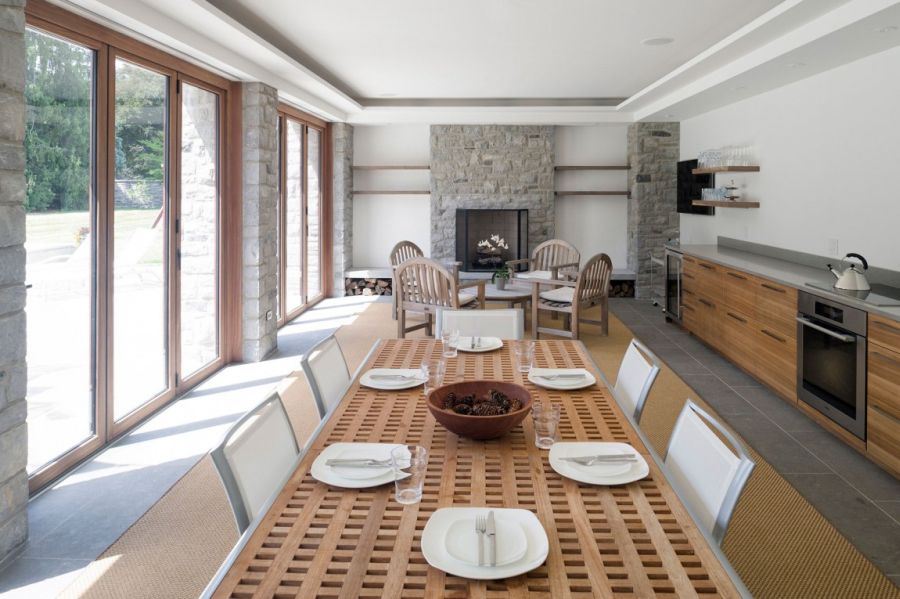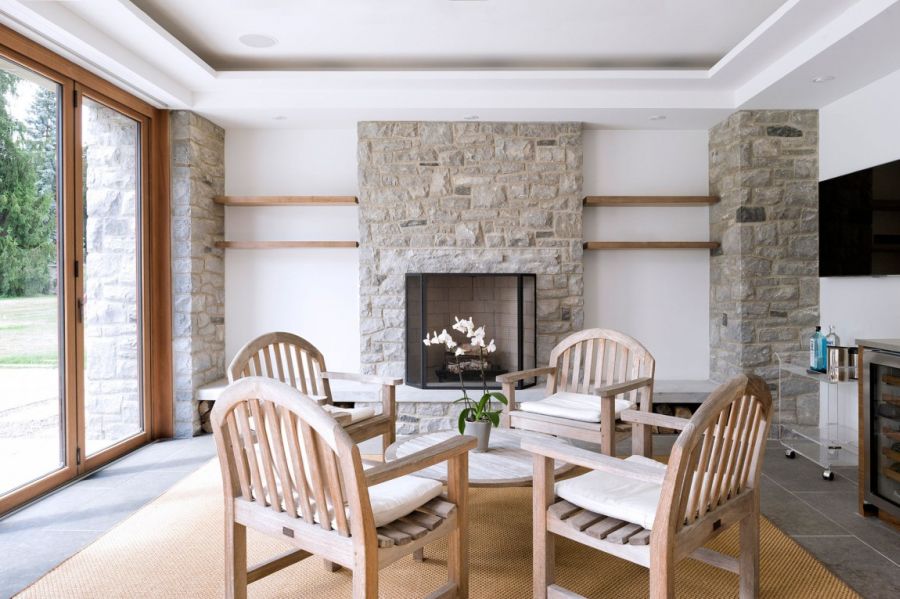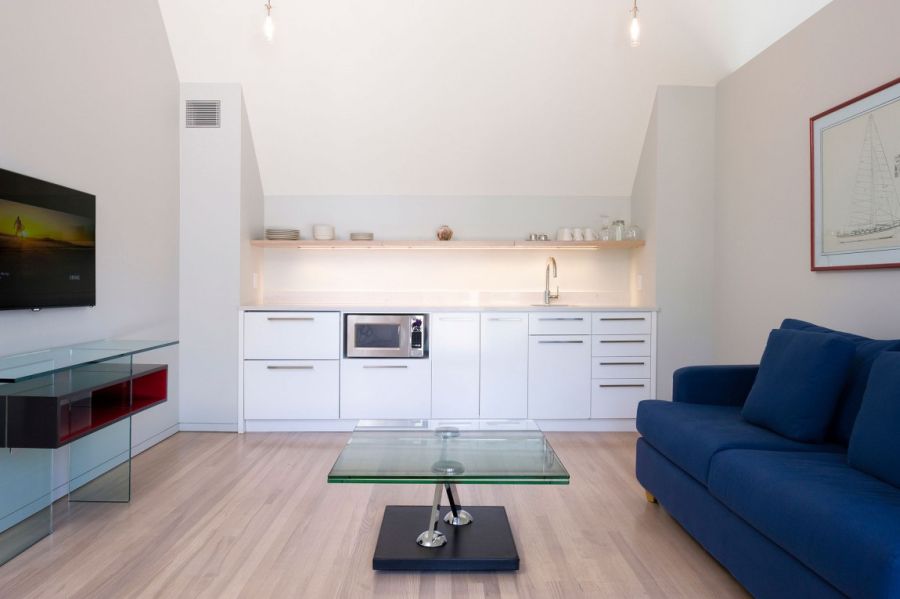 With large sliding glass doors turning the bathroom into a luxurious treat and home massage coupled with a steam room, the new structure at the 299 Soper Place is all about relaxation and revitalizing your senses after a long, hard day. Combining the modern with a touch of rustic, it indeed redefines and elevates the appeal of the already existing home.