It seems like everywhere you look these days, wall decals are all the rage! And why shouldn't they be? You can apply them easily, and they can be removed without leaving a mark! We at Decoist are big fans of the wall decal. But today we take a break from all things decal to bring you a roundup of eye-catching wall MURALS…
So I must admit, this post is inspired by a room in my new home. The space just hasn't come together quite yet. One day it may be a nursery, and until then it definitely needs some pizzazz. I'm thinking that a mural may be the answer. What are the options? Can you piece a mural together with different elements? Are there DIY tutorials out there? Yes and yes! Read on for more details…
Elaborate Wall Murals
Folks, you can always hire a professional to give you a hand with a wall mural project! In fact, I was delighted to come across this stunning Ferris wheel mural from Murals Your Way, whose custom creations are pretty stellar! This one was exhibited at the Neo Con show in Chicago in 2011. We can see why…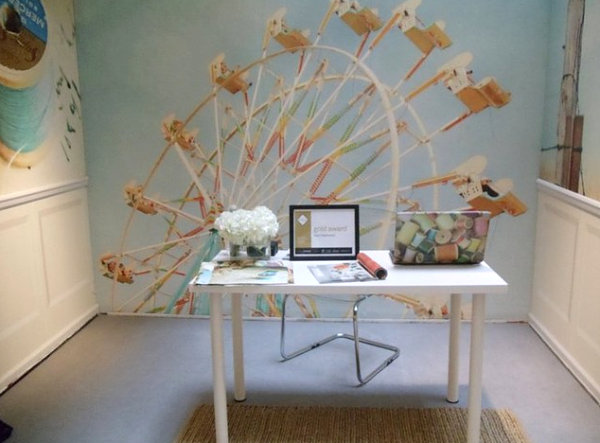 This next hand-painted mural was created by a professional decorative painter. Don't you love how the design goes from wall to ceiling to lamp shade?! [from Faiella Design]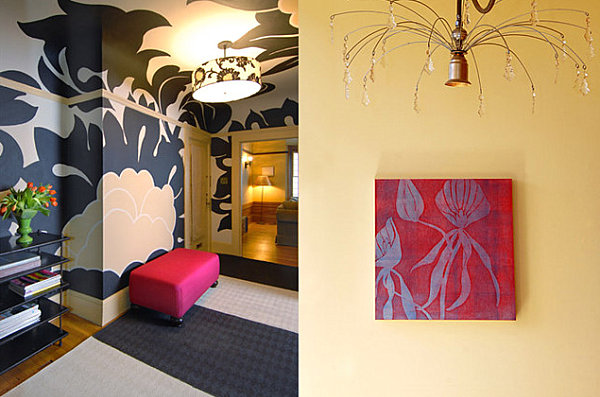 While we get a mere glimpse of Michael Owen's three-wall mural creation in the image below, it's enough to see how abstract design can make a big impact, especially in a modern industrial space like the exquisite kitchen below… [from LUKE WORKS]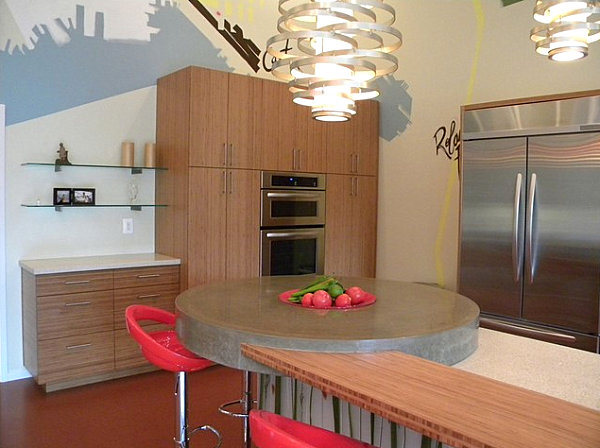 Murals That Involve More Than Paint…
Okay, so not all of us can afford to hire a professional to custom paint our walls. There ARE other options…like mural-style wallpaper! In fact, the wall mural below is a wallpaper creation from Jarlath Mellett. We're loving the intricate patterns and modern depictions of wildlife. This pic inspires me to try a similar approach by hand (or at least with the help of some stencils)!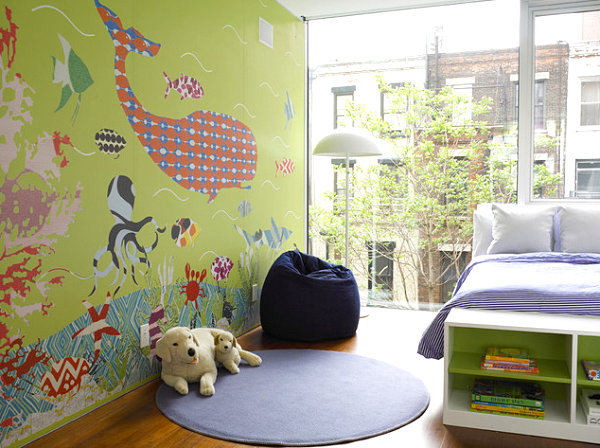 The glitzy mural below consists of waterproof art panels from Alex Turco. Not only can the panels easily be applied to the wall with a silicone support and seal, they create a glamorous effect, especially given their shine and the design at hand… [from Design Loft Interiors, more information at Houzz]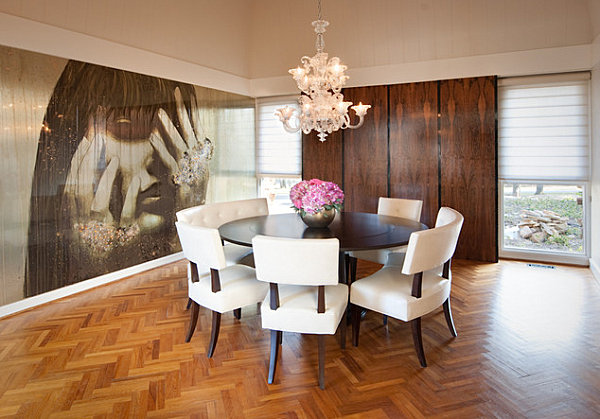 I'm loving this next room, precisely because it integrates a variety of elements. The DIY energy in me is racing… Which is appropriate, since the winding track below is actually a decal called Race Ya' from Blik. The pictures over the bed are framed Dwell Studio decals, and the same decals appear to have made it over to the track. The orange stripe that unifies this space was created with paint. What creativity! [photography by Carlos Perez, copyright Chromatica Group, Inc. for Villalon Interiors]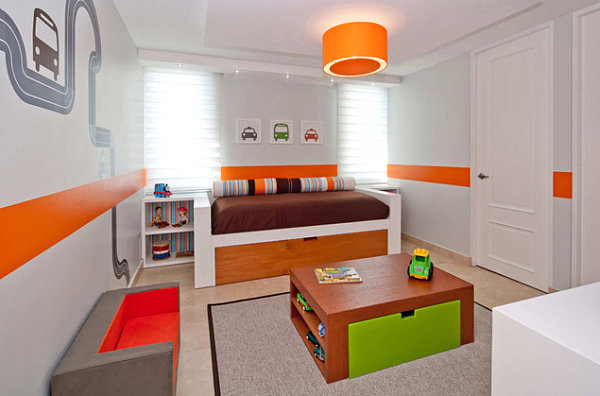 The mural below is a digital wallpaper creation from Murals Wallpaper. Modern, bold and fabulous. All we can say is W-O-W…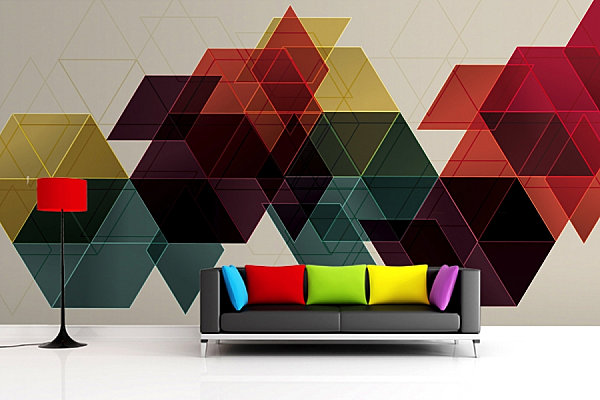 DIY Mural Ideas
We end today's post with a trio of DIY wall mural ideas. You know, in case you're feeling like taking matters into your own hands. I'm thinking that's where my mural project is headed, so I definitely need some guidance. Good thing there are some amazing tutorials out there, like this Ombre Scallop accent wall tutorial from Everyday Is a Holiday…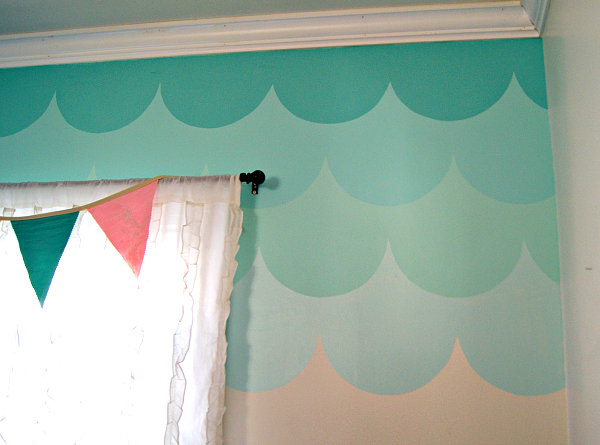 I've also recently discovered a slew of paint by numbers mural kits, inspired by those fun, kitschy retro paintings. This one caught my eye, but if it's not your style, there are plenty of others! [from Wall Murals Directory]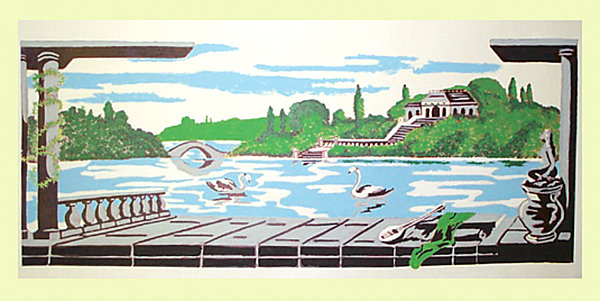 Finally, I came across this DIY Wall Mural Tutorial from Mini Penny, created with printed panels originally intended for a display. Don't worry–you can print out your own! Head over to Mini Penny for all the details. This is an amazing option for folks who aren't able to paint their walls. The results couldn't be more original…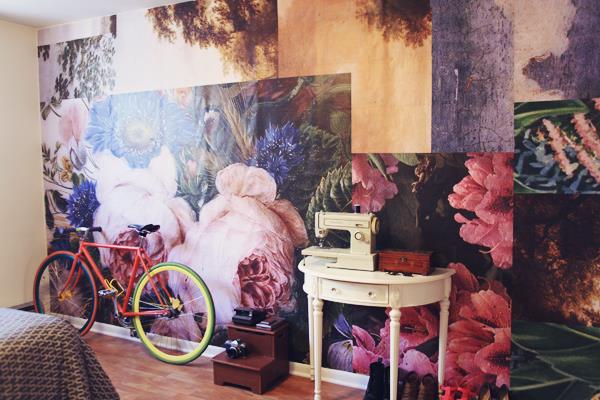 That's all for today's wall mural roundup! Which are your favorites? Did any of the images above inspire you to create your own mural in a burst of DIY energy? Share your thoughts by leaving a comment below…
Liked the story? Share it with friends.