Urban minimalism is a design concept that is quickly gaining ground across the globe. With its clean and well defined lines couple with sleek furnishings, minimalistic trends are fast becoming an intrinsic part of contemporary architecture. The Zen Barn in Ottawa is a sparkling residence that takes the concept of less is more pretty seriously. Designed by the Canadian architect firm of Christopher Simmonds, the home is spread over 3,100 square meters and is a fascinating mixture of the rustic and the modern.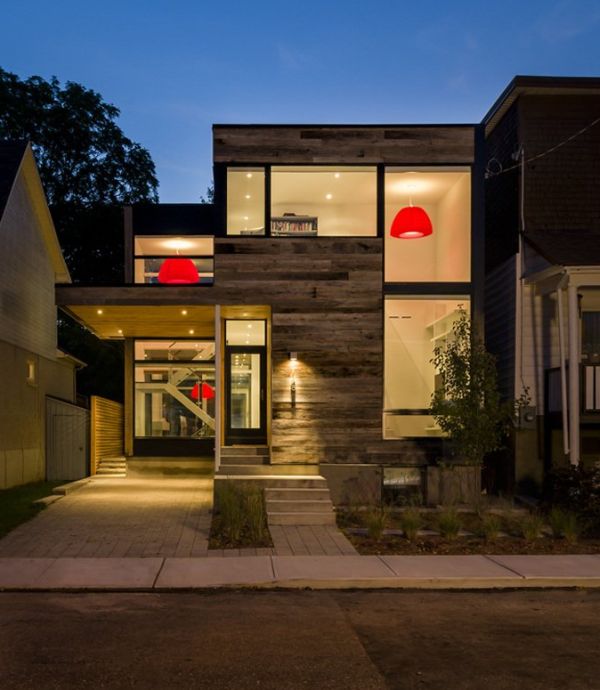 From the outside, the Zen barn seems pretty much like any other home in the neighborhood with its rough and unpolished white oak cladding. In fact, the exterior is in complete contrast to the bright and shine interiors that are clad in neutral shades. A flowing White, gray and brown color scheme is carried throughout the house to bring in the contemporary look. Breaking this visual monotony are accents of brilliant red that have been carefully placed to drive out any sense of blandness.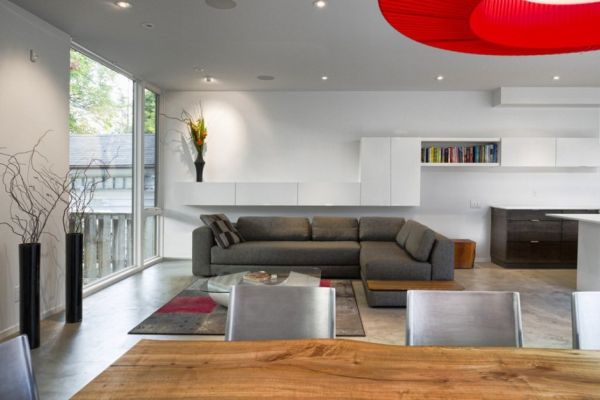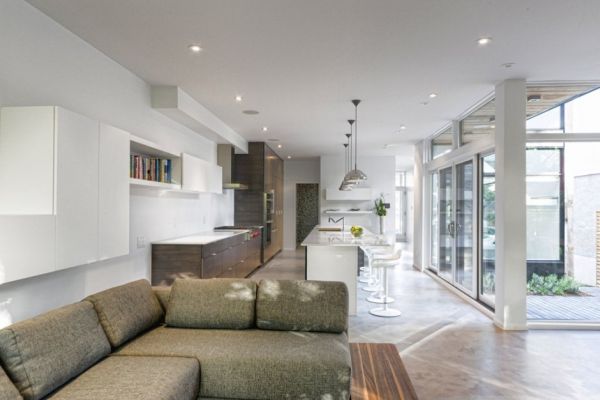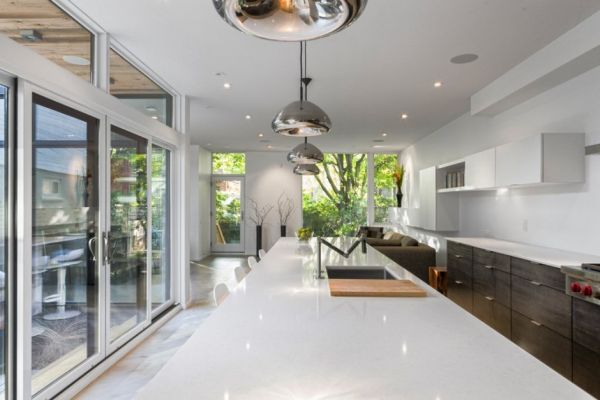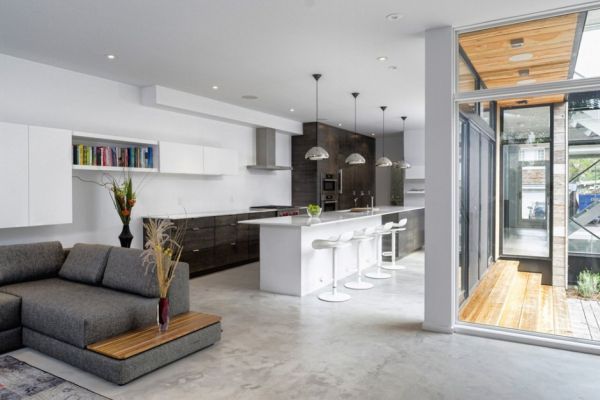 The large interiors follow an open living plan with the living room, dining area and kitchen making up the lower level of the home. A beautiful staircase crafted in steel and sporting a glass railing leads to the higher levels that house four bedrooms and bathrooms along with the family area. Large floor-to-ceiling glass windows offer wonderful views even as they bring in a flood of natural ambient light.
The rough exterior and the glazed interiors make the Zen Barn a beautiful blend of contrasting textures. Exquisite lighting and plush furnishings complete this Ottawa residence that exudes a clean and classy appeal.