If you've ever lived through a remodel or a home renovation, you know that patience can run thin, money can run scarce, and drama can run high. Why go there?… Because the end result is worth it! If you have yet to experience the ups and downs of having a large amount of work done on the home you hold sacred, you're in store for an adventure. But it doesn't have to catch you off guard!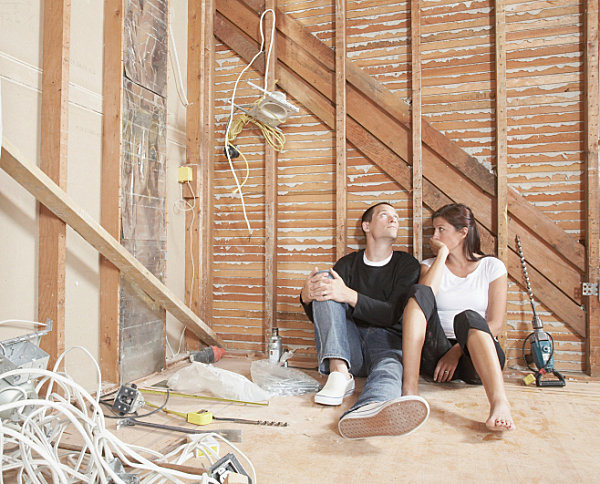 [image from Healthy Lifestyle Plus]
Today we at Decoist share a list of tips and tricks for navigating the waters of renovation (and remodeling). Will there be hiccups along the way? Most definitely! Will life as you know it temporary cease? Absolutely! But if you go into the experience feeling empowered, you can meet each challenge with confidence. And that will give you the strength to see the light at the end of the tunnel. We hope it's a stylish light that nicely complements your newly renovated space!
Make a Survival Plan
Most renovations and remodels involve a certain level of inconvenience. Something will be out of commission. Or the manpower required to help coordinate the projects will require someone in the household to reduce his or her work hours. Our you may need to temporarily move out.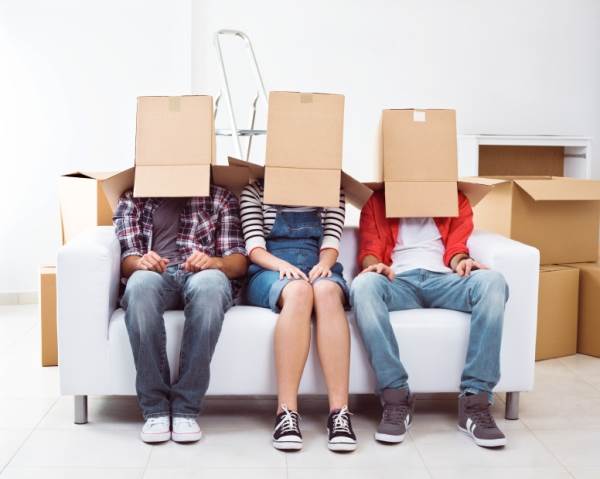 [from William Paid]
Whatever you need to do to make the renovation work, spend some time coming to terms with it. Then come up with a plan of survival. You may be surprised by your own resourcefulness. For example, a small kitchen remodel may require some strategic reshuffling of equipment, such as placing a hot plate, microwave and mini fridge in the living room, then using one of the bathroom sinks to wash dishes. Remember, it's temporary. And you just might be surprised by how adaptable you are! Won't it be worth the hassle when you see your beautifully remodeled culinary space?…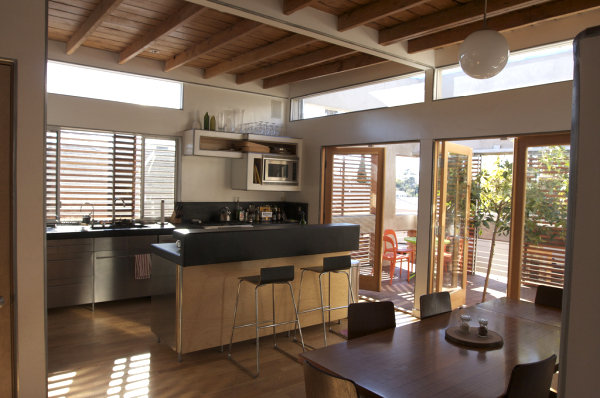 Be Organized
When it comes to our next tip, there are no shortcuts. You can't survive a renovation without being organized. However, organization may be different for different people. The bottom line: you must have a way to keep track of appointments and paperwork.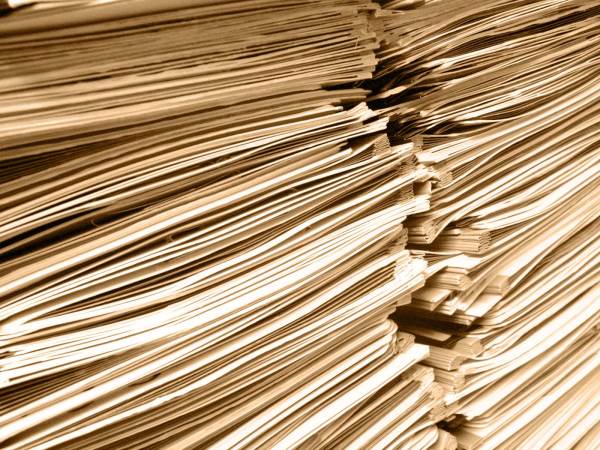 [from The Thesis Whisperer]
Nothing will delay a project like a homeowner who arrives late to meet workers and orders supplies at the last minute.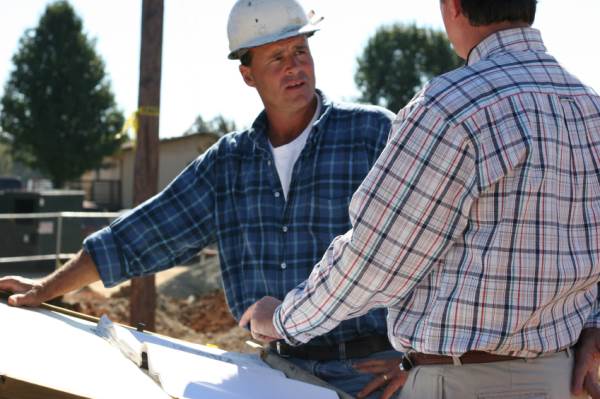 Some people swear by an electronic calendar, while others are fine jotting down each day's schedule in a notebook. If you revel in organizational strategies, you may be inclined to create spreadsheets and post visuals around your home office. For others, an accordion folder with compartments is all it takes.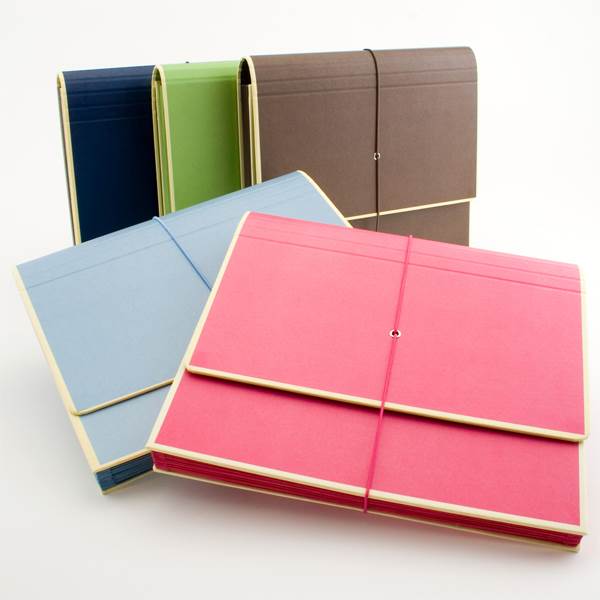 [from See Jane Work via Satori Design for Living]
Create a system of organization that makes sense for you. For example, if you use a filing system folder with compartments, store paint sample cards in one section and receipts in another. Keep important phone numbers and contact information at the ready, and make sure you have a way to visualize the big picture!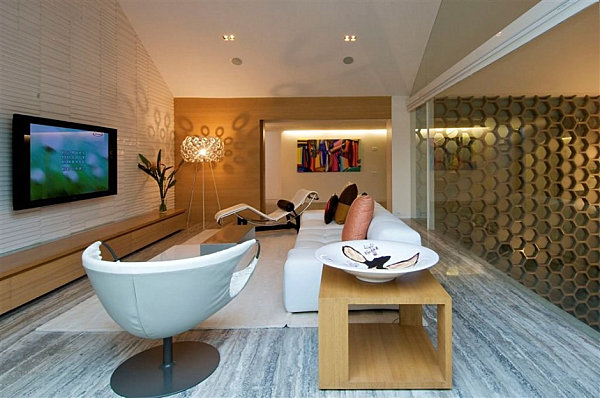 [from Zeospot]
Don't Overdo the DIY
There's nothing more admirable than being willing to pour your blood, sweat and tears into a project and do the work yourself. But there's nothing more stressful than taking on too much and becoming unglued in the process. As Eynas Brodie writes in a LifeStyle.com.au article titled "How to Survive a Renovation," "Ask yourself, 'Will it pay me more to do it myself, or hire someone who could do the work quicker?' Recognize what you're good at – perhaps finding things cheap; or talking a property up to a valuer – and get someone else to do the rest."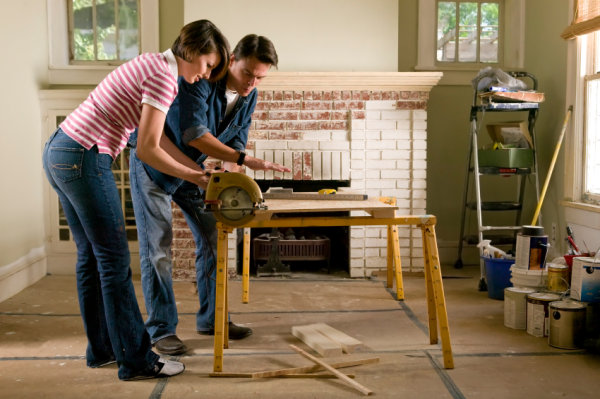 [from Live in Katy Texas]
Especially if you're pressed for time — enlist some help. Pick one or two areas to tackle in DIY fashion, then pay for the experts to oversee the projects that are beyond your expertise. Take it from someone who has learned this lesson by repeatedly taking on too much and getting lost in the process…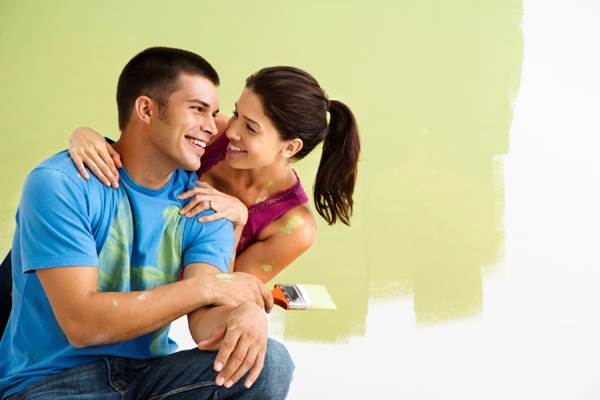 [from Moving Tracker]
Focus on Making Your Selections
Selecting features such as carpet, countertops and wall paint colors can seem daunting, but it's better to push through the uncertainty and make a decision. This same point is made in a helpful Houzz article on contractor tips, which offers remodeling "don'ts" from the contractor's point of view. Whether you're working with a contractor or not, these tips can come in handy. One key pointer: sometimes a homeowner's tendency to micromanage every aspect of the project can actually be a detriment.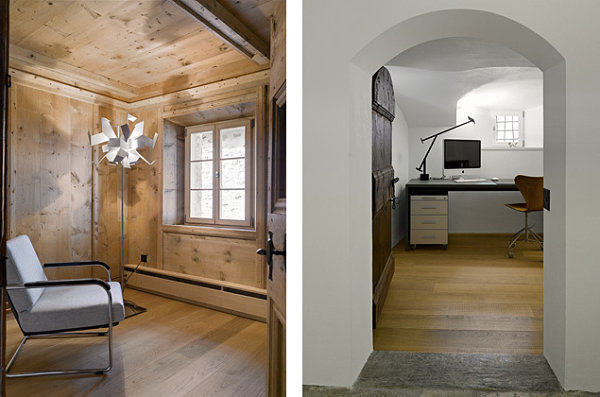 For example, agonizing over decisions to an unhealthy degree can result in items being ordered late, as well as added costs. Not to mention, these delays can disrupt the order of installations, resulting in flaws that could have been avoided if the experts had all of the information (and supplies) at their disposal. Yes, it's okay to change your mind. What's important is getting it right.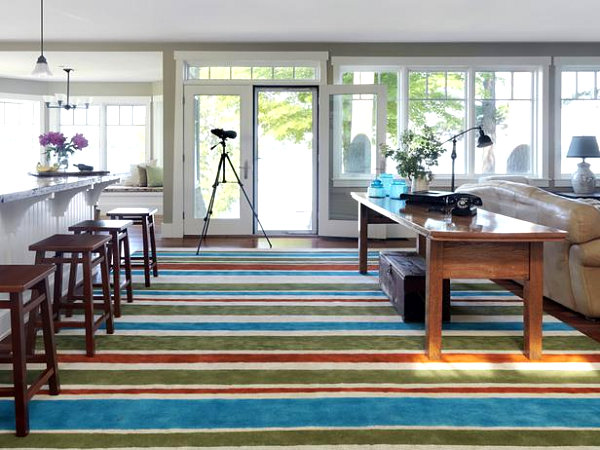 [from DIY Network]
But it's a shame to have to incur extra fees, delays and mistakes simply because you didn't set aside the time to select the items you needed upfront.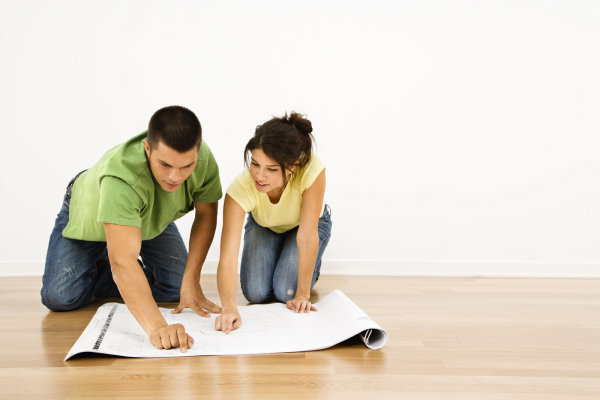 [from Deck Helmet]
Give the Experts Their Space
This may seem obvious, but you'd be surprised at how hard it can be to let the experts do their work. As stated in the above-mentioned Houzz article, "It may sound harsh, but every minute someone working on your house spends talking to you, they are not working on your house."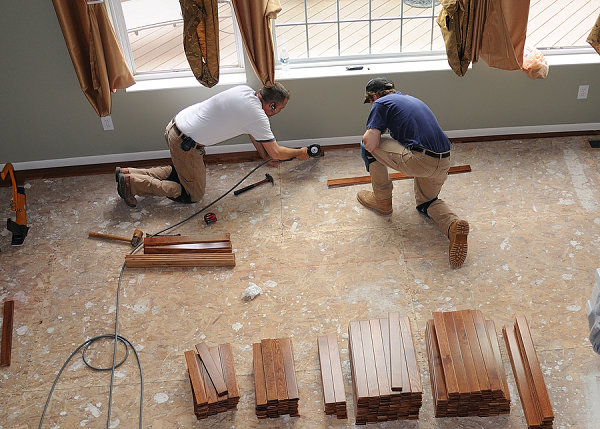 [image from RemodelWorks]
Conversations aside, it can be scary to turn over your beloved home to a crew of workers. Will they do the job well? How will you oversee the progress? While the answer may vary depending on the situation, one thing is for sure: very few people can do a good job with someone constantly looking over their shoulder.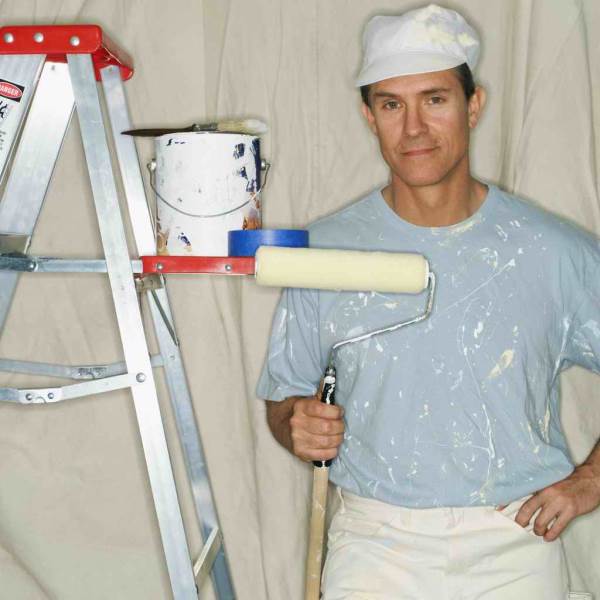 Start by selecting professionals who are recommended by people you trust. Then set aside a time to check in with them on a daily basis. And stick to it. For example, perhaps greeting the experts at the beginning of the day and getting a rundown of the planned progress is a good way to get started in the morning. Then viewing the work at the end of day (either just before or right after the crew has left) can serve as an important time to formulate questions and note concerns that can be discussed the following morning. Fight the temptation to check in repeatedly throughout the day, interrupting your team and making people feel scrutinized.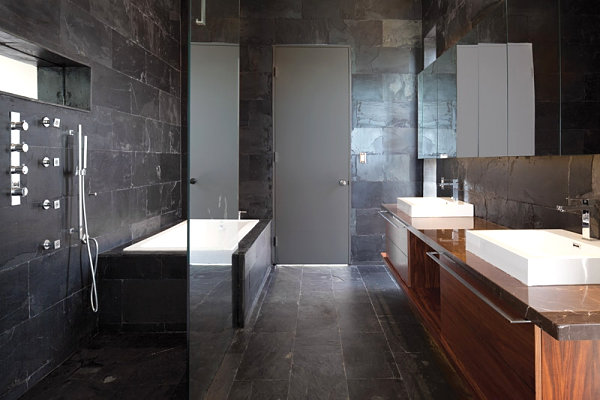 [from Basjee]
Be Flexible
Folks, it's like planning a wedding. Something is going to go wrong! But it's those little mishaps that end up truly leaving their mark on the experience. You may even laugh at them one day. At the very least, how you handle them truly reflects who you are and how you meet challenges. Yes, you can learn a thing or two about life through your remodel!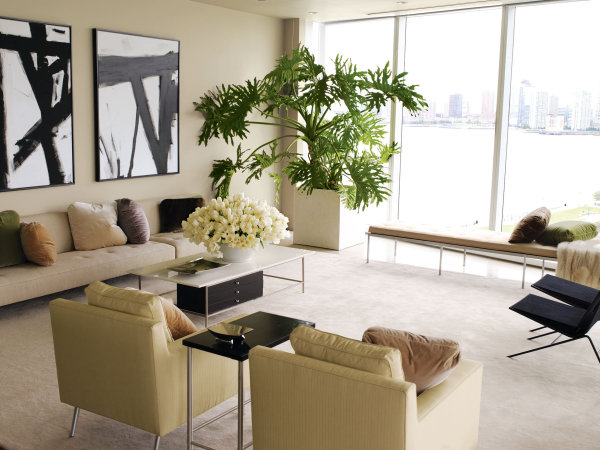 There's nothing like a home renovation to remind us that there is little in life we can completely control. But embracing the chaos can be your ticket to getting the results you want. Is your carpet coming in later than you expected? Perhaps your plan to install it before painting the bedrooms can be amended. After all, if you paint first, you reduce the risk of staining your carpet. It's this ability to regroup and keep moving that ensures your project stays on track rather than stalling while you stand there like a deer in the headlights.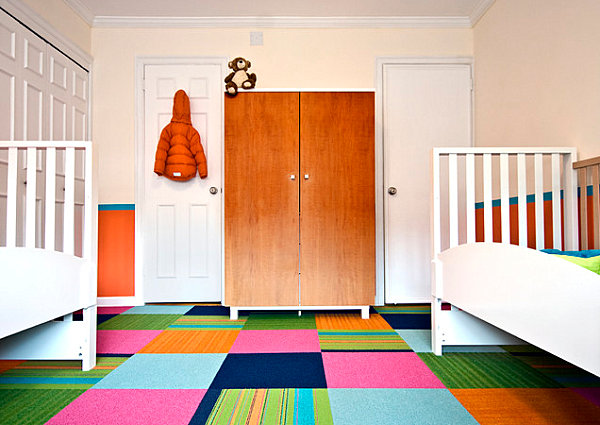 [from Alexander Johnson Photography & Web Design]
Now we want to hear from you! If you have gone through a remodel or a renovation (or you're currently in the middle of one), what helpful tips guided you through the experience? Let's get a good discussion going! Share your thoughts by leaving a comment below…